Hello everyone! Today I am going to share about one of my morning walks with my family. This will be my entry for this week's #wednesdaywalk tag, initiated by @tattoodjay. My family and I like to hang out and take a walk a few times a week in the morning. it is a form of exercise for us.


The name of the lake is Taman Tasik Sri Rampai. The literal translation to English is Lake Park of Sri Rampai. This is my mom by the way.


I snapped this picture because I thought it looked beautiful. We did not walk on the grass much because there were separate tracks for those who are there to walk or jog.


We went there early in the morning around 7.30am. As you can see, it is located in the city with some buildings around it but it is good enough as a nearby recreation spot.


This is another view of the lake. It is a huge lake.


It was decorated with flowers every few metres. It was a pleasant sight.


There were also many large trees. It emphasizes on our tropical location :D


There were large spaces at the corners and certain parts of the lake. This is a picture of a family exercising with children as well.


Apart from exercising, some people come here to do fishing activities. This is a man fishing in the lake.


A part of the lake was full of lotus flowers. It was beautiful especially when the sun was gleaming on it.


Here's another picture of the eye catching lotus on the lake.


There was a bridge at a section near the lake. I loved walking on it!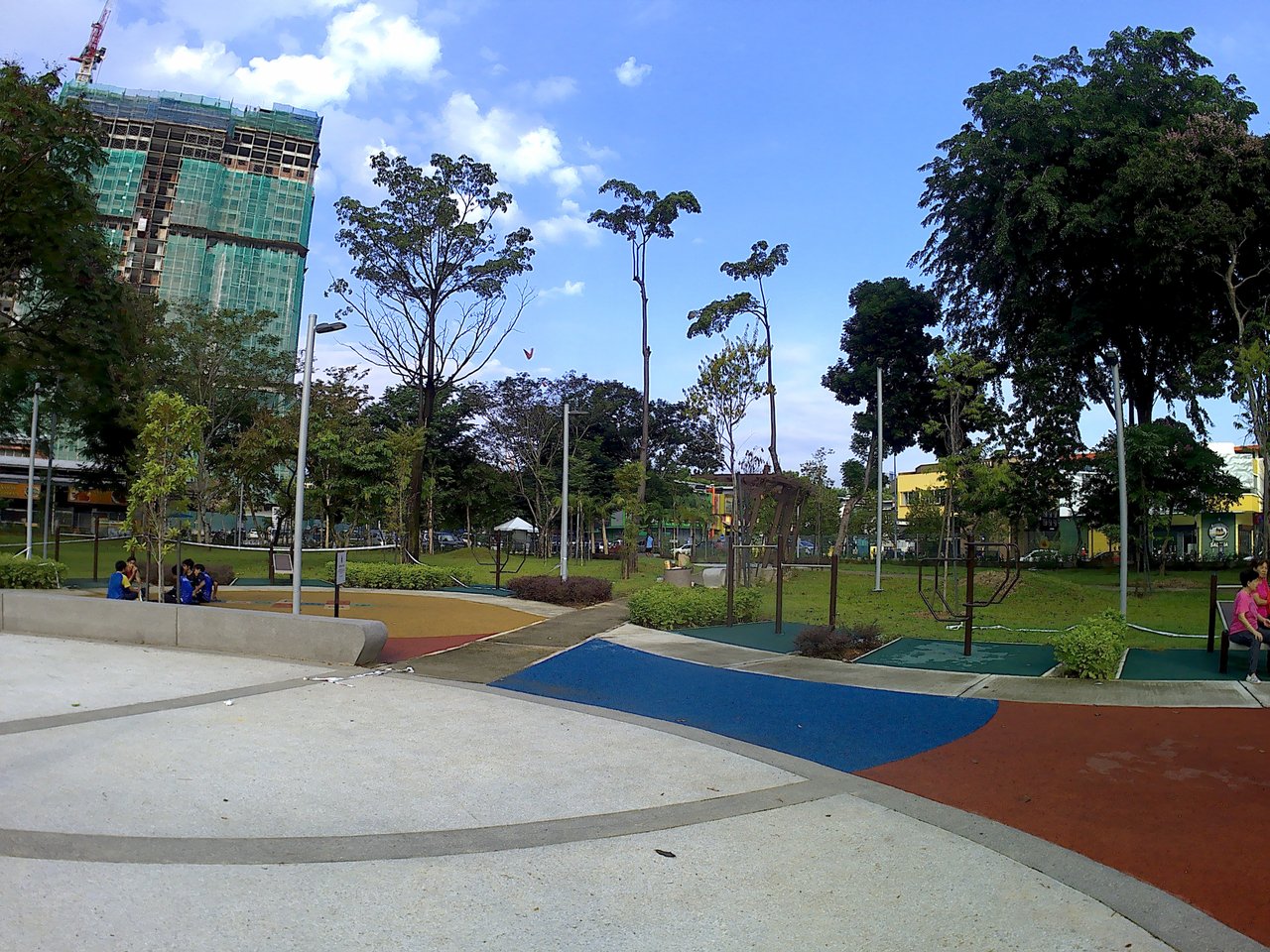 If you look closely, there are some exercise structures to help people work out. There were also benches all around the lake for people who would like to take a break after their walk or exercise, especially for the elderly group of people.


This is my dad after making two rounds around the lake and on his way to finish his final round which is the third. You may not believe this, but he did not take any breaks at all!
Also, you may be wondering why is he not wearing a mask while a man walking nearby is wearing one. Well, at the time I took these pictures, we were allowed to exercise, walk and jog without masks as the Covid 19 cases decreased massively. However, now that the cases are rising slightly again, our government has made wearing masks compulsory in all public places recently.


This is like a stop area where people can walk to the side to just enjoy the view for a moment. That way, they won't be blocking the path of those who are jogging on the tracks.


This is the last picture I took. The sun was already up and the sky was no longer looking blue like it was earlier. It was almost blinding to look up at the sky.


Thank you for dropping by and I hope that you have a great day ahead!