Aloha beautiful Steemians and the true GEMS of Steem. Before anything else, I think I need to introduce myself as this is my first ever post in this community.
My name is Zayed Sakib. I am a student and a writer of sorts.
If you go to my feed, you'll see I only write movie reviews. But this will not be in continuation of those pieces.
I'm at the very end of my graduation. So I have to prepare myself for the harsh, real-life and as an endnote, some of my friends thought it would be a good thing for all of us to travel somewhere. And as a result, we went on a sea voyage to a small island named St, Martins Island, Bangladesh. Which is not very far from the mainland. We only have one naturally occurring island made of Coral, so we have to make do with whatever we've got. It might not be as beautiful as the Islands in the pacific but it is still beautiful. A bit crowded but still beautiful.
This a bit of like a travel blog which I'm very new at. I didn't think id be posting any of these photos and if I had thought of that I would've taken more.These will have to suffice.
The natives have a nickname for this island. They call it "Narikel Jinjira" which translates to Coconut Island. This was a name given by the Arab traders centuries ago as they made this place their resting pit while traveling through the Indian ocean. The island is filled with heavily concentrated Coconut trees and hence the name.
All the photos you see below is taken by me with a Canon M50.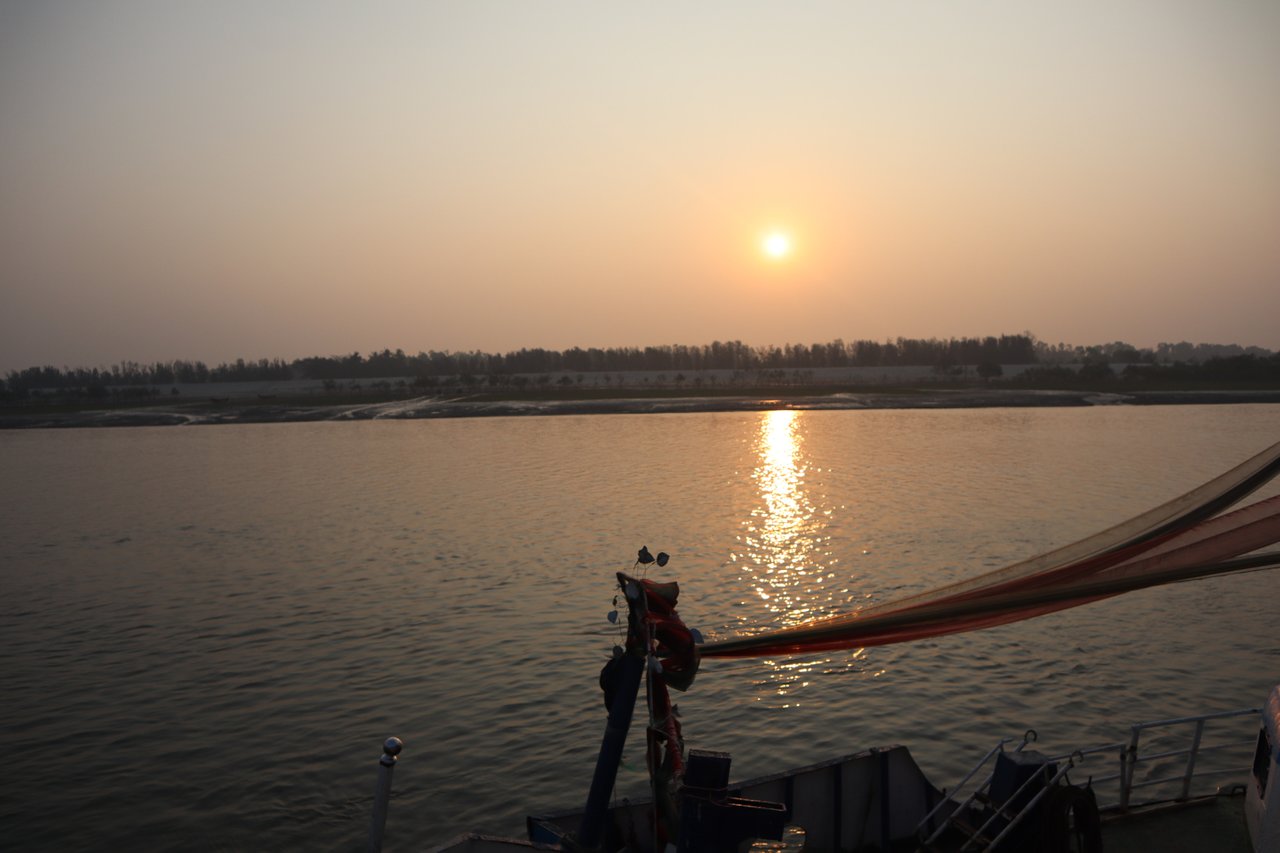 We started at the very dawn. It took us an hour or so from our hotel to the ship.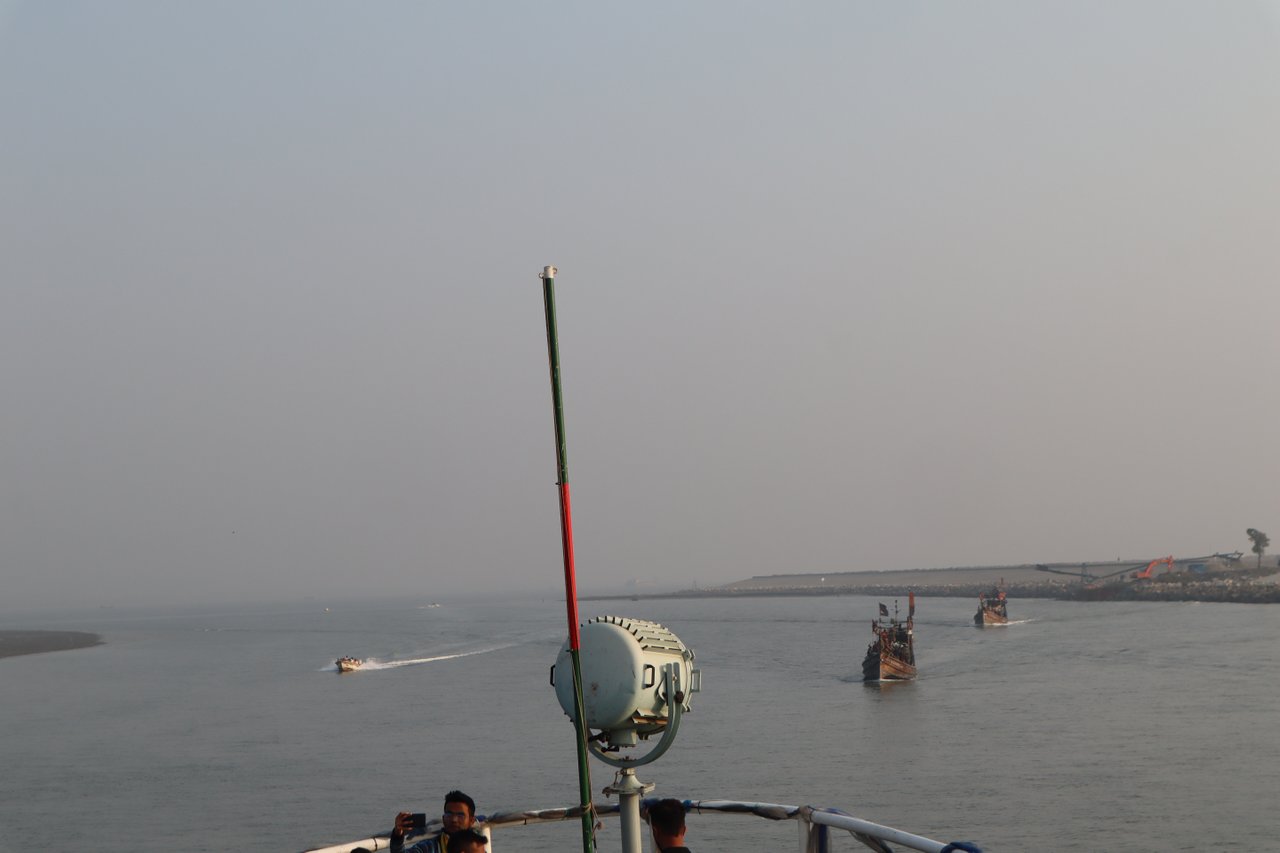 We were docked in a river named "Naf" and what you see is the mouth of that river where it meets the Bay of Bengal.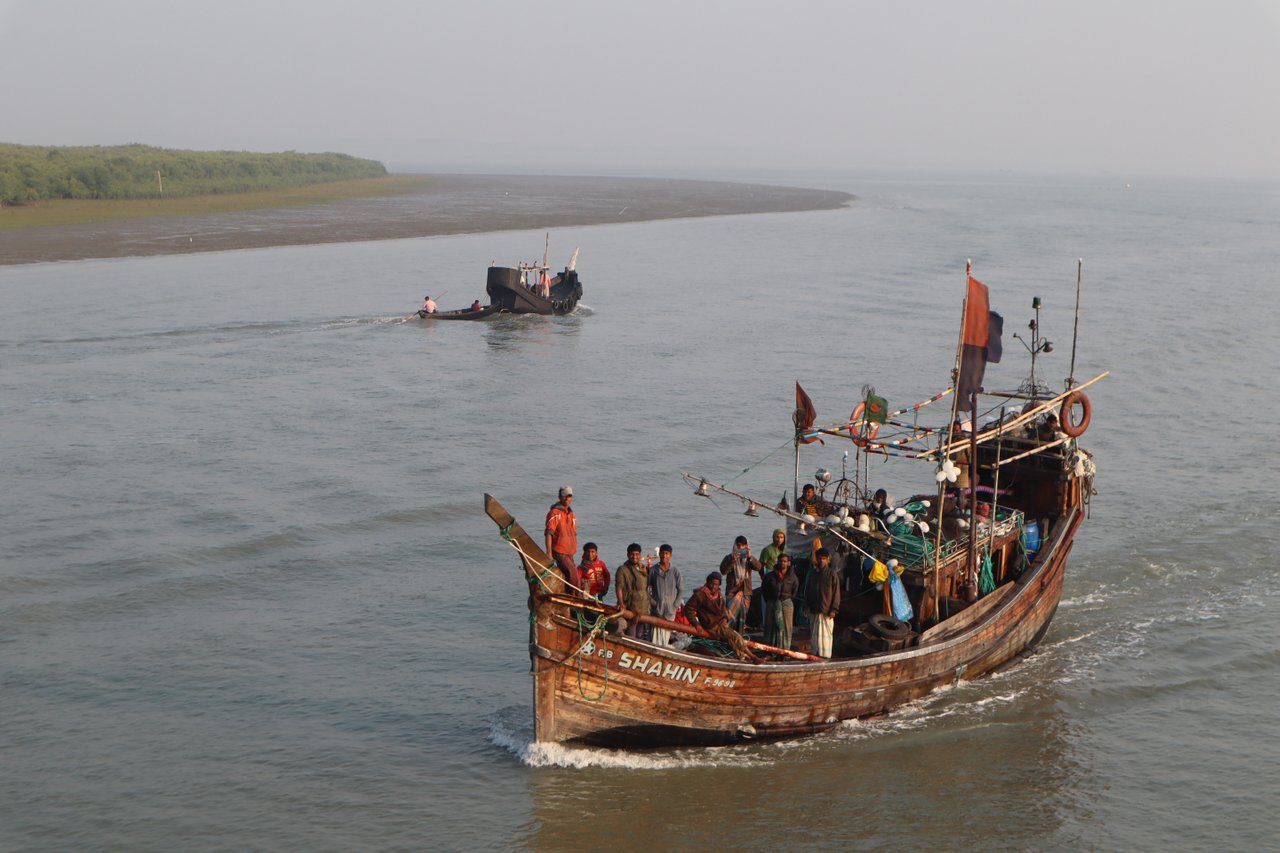 These are fishing boats completely made of wood. Which are the basic means of transportation used by the natives to reach the island.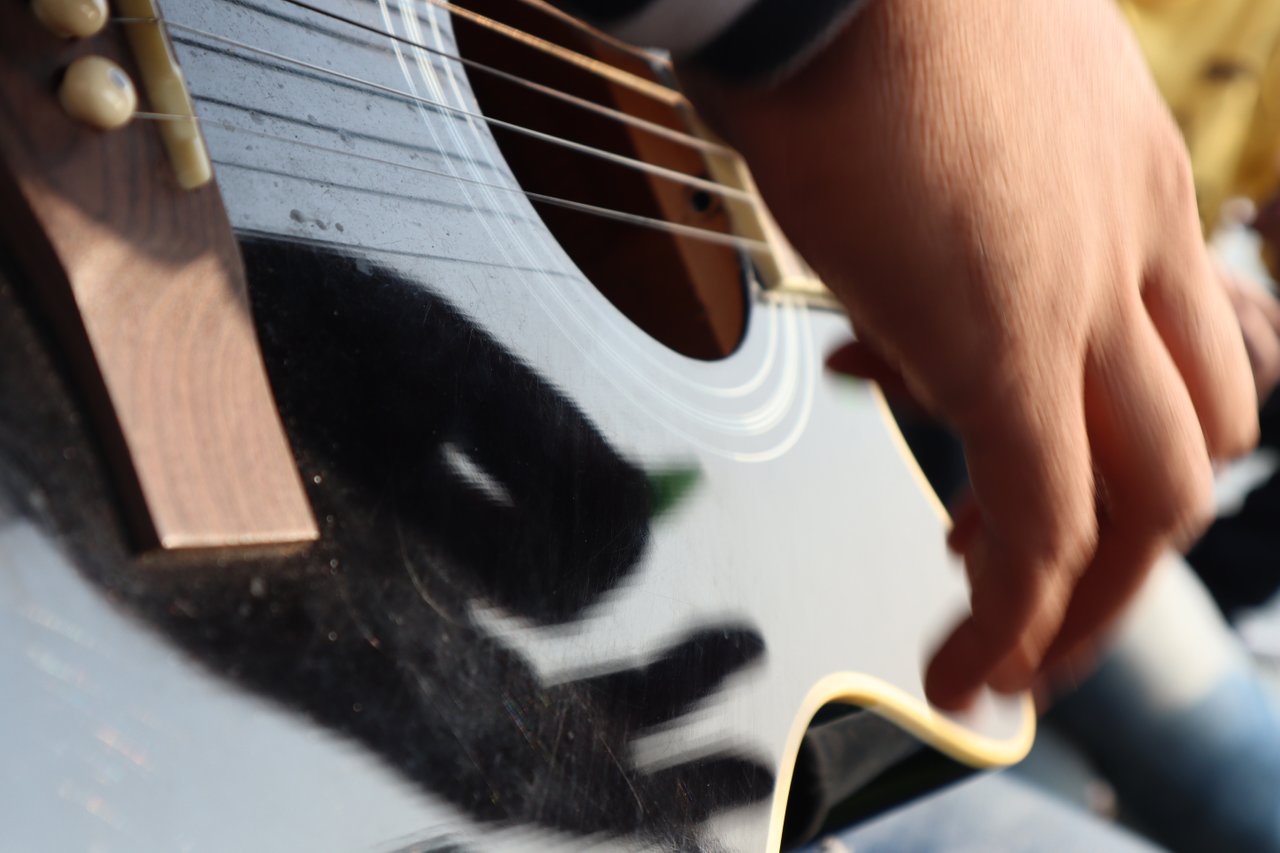 Two of the guys with me were singers. It took us 6 or so hours to reach the island. These are the guys who made it fun and entertaining.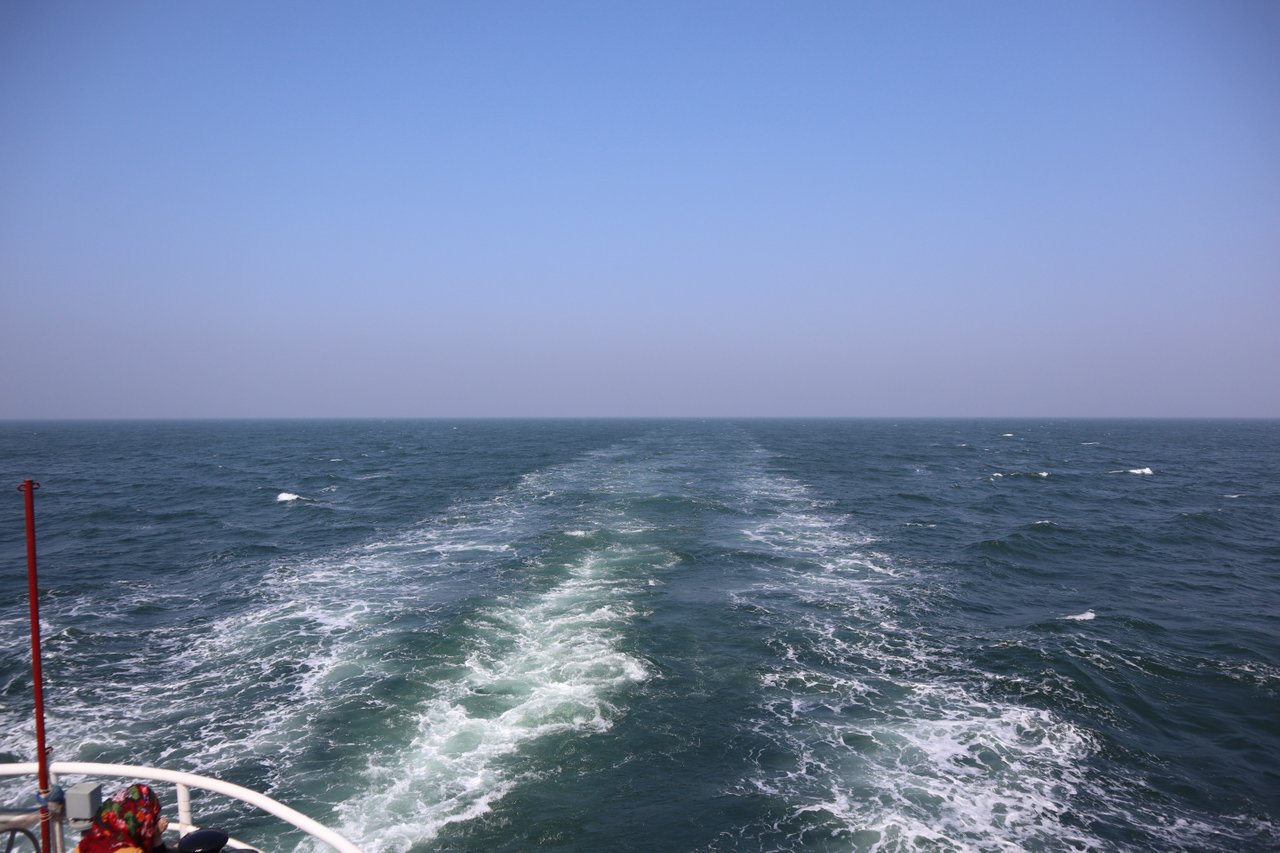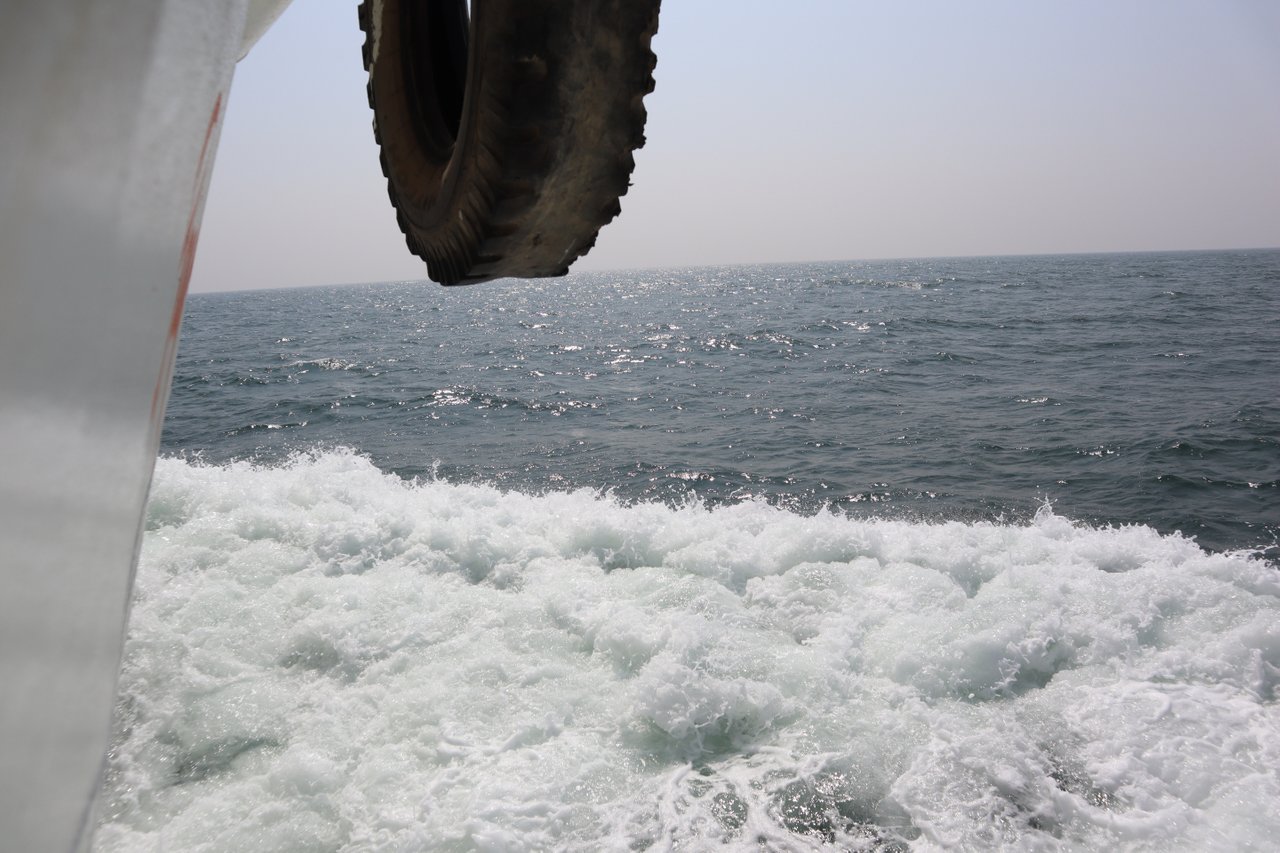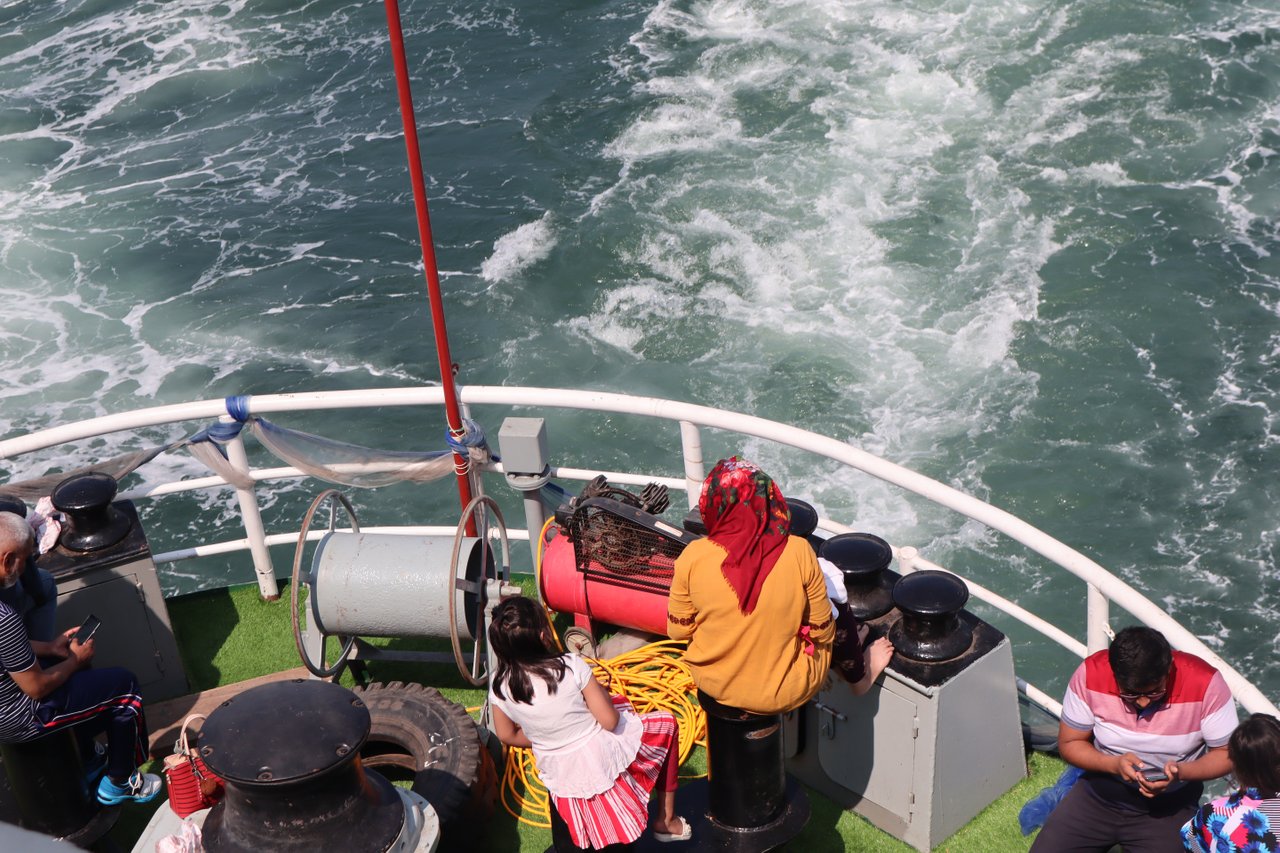 I thought that the sea would be more bluish there but pollution and some other variables made it look more greenish.
One of the Sd memory became corrupted so I lost most of the photos I took when we docked at the island's port.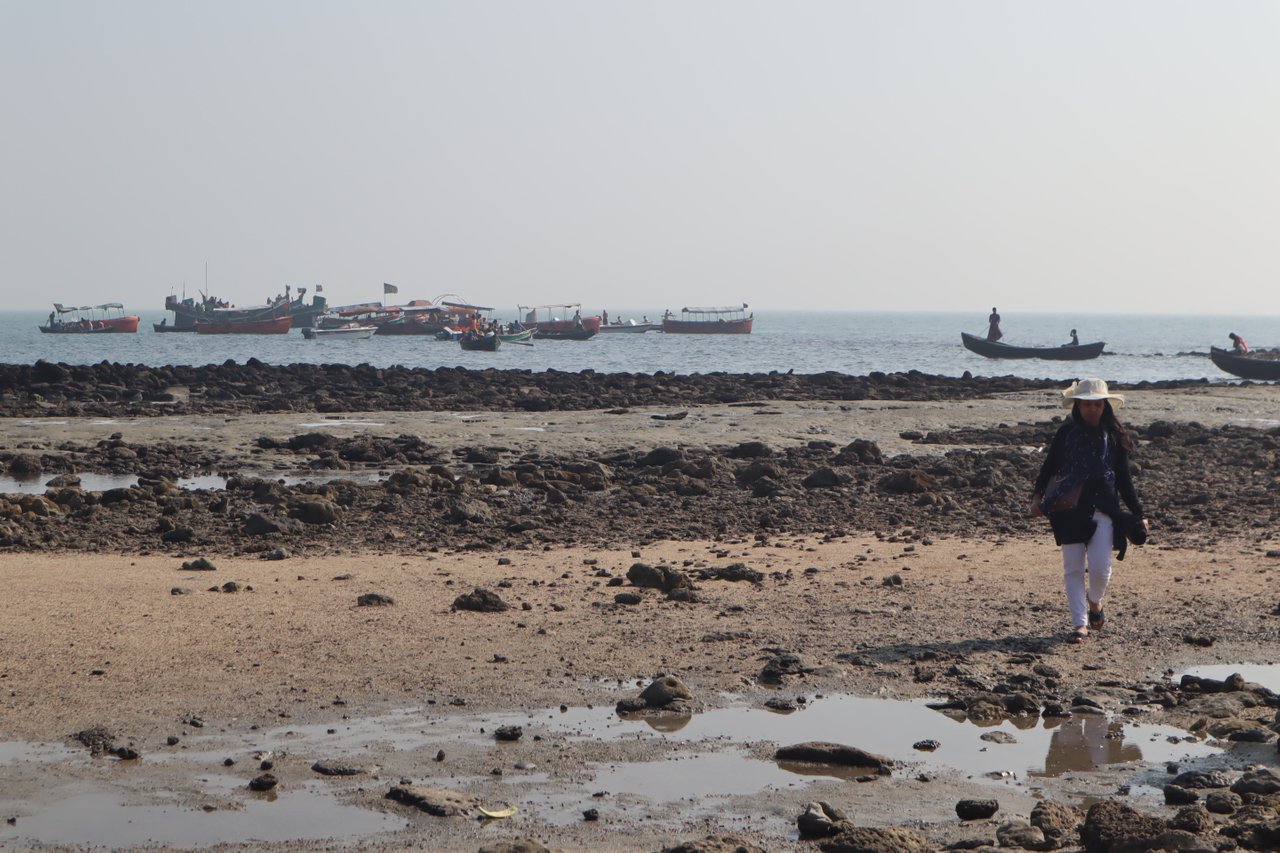 Most of the beaches here looked like this. Stoney and what not. Except one.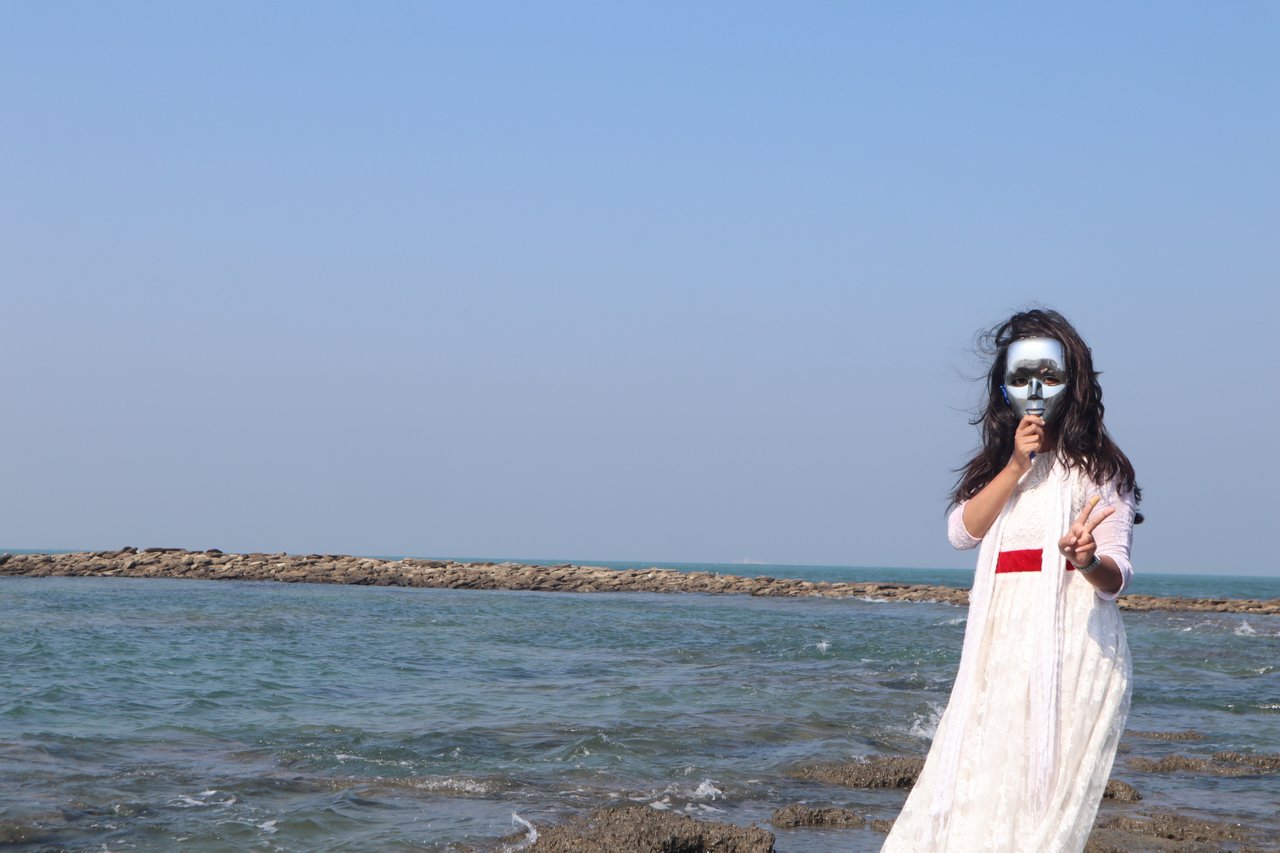 I asked her to pose for a photo which I intended to upload on Instagram. But she was not having it.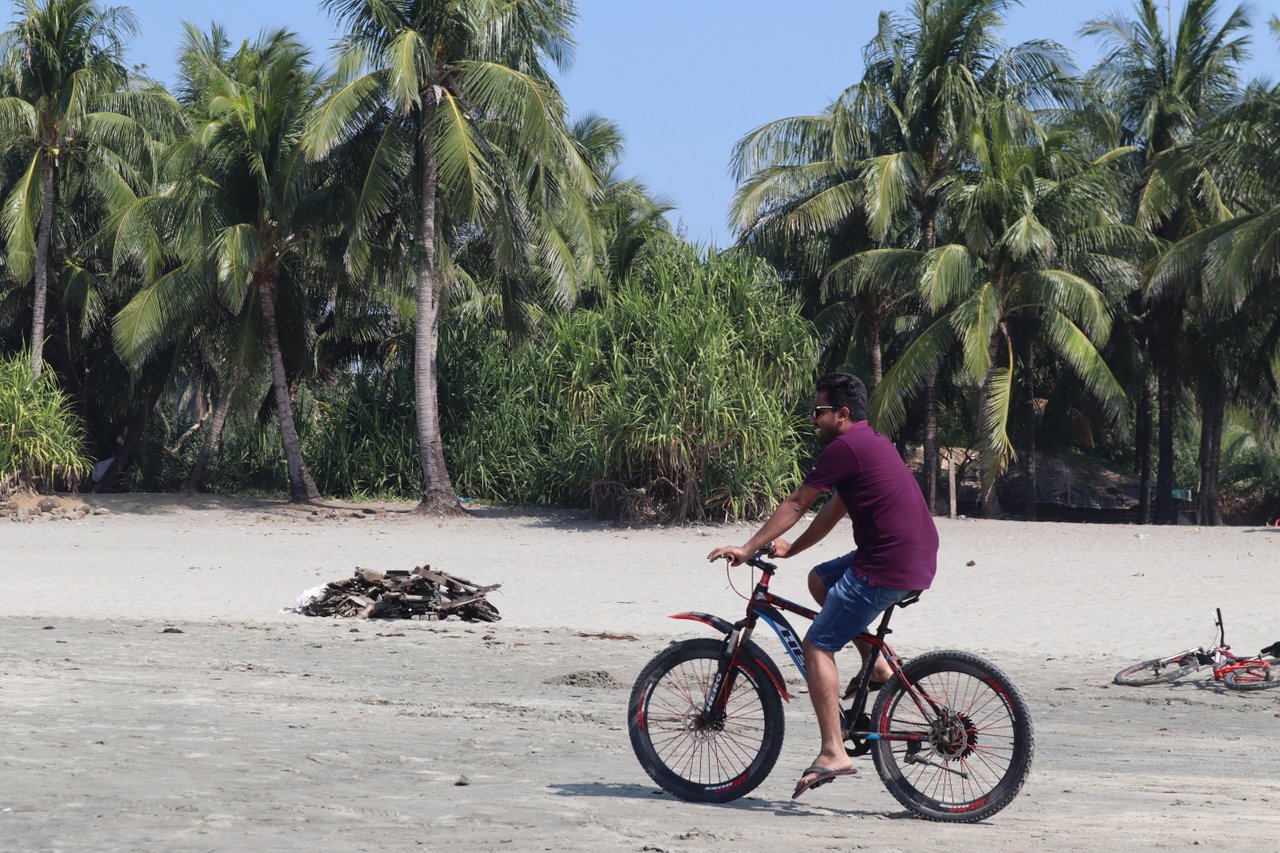 This guy is one of the singers. A generic idiot with a big big heart, cupid like voice and mad guitar skills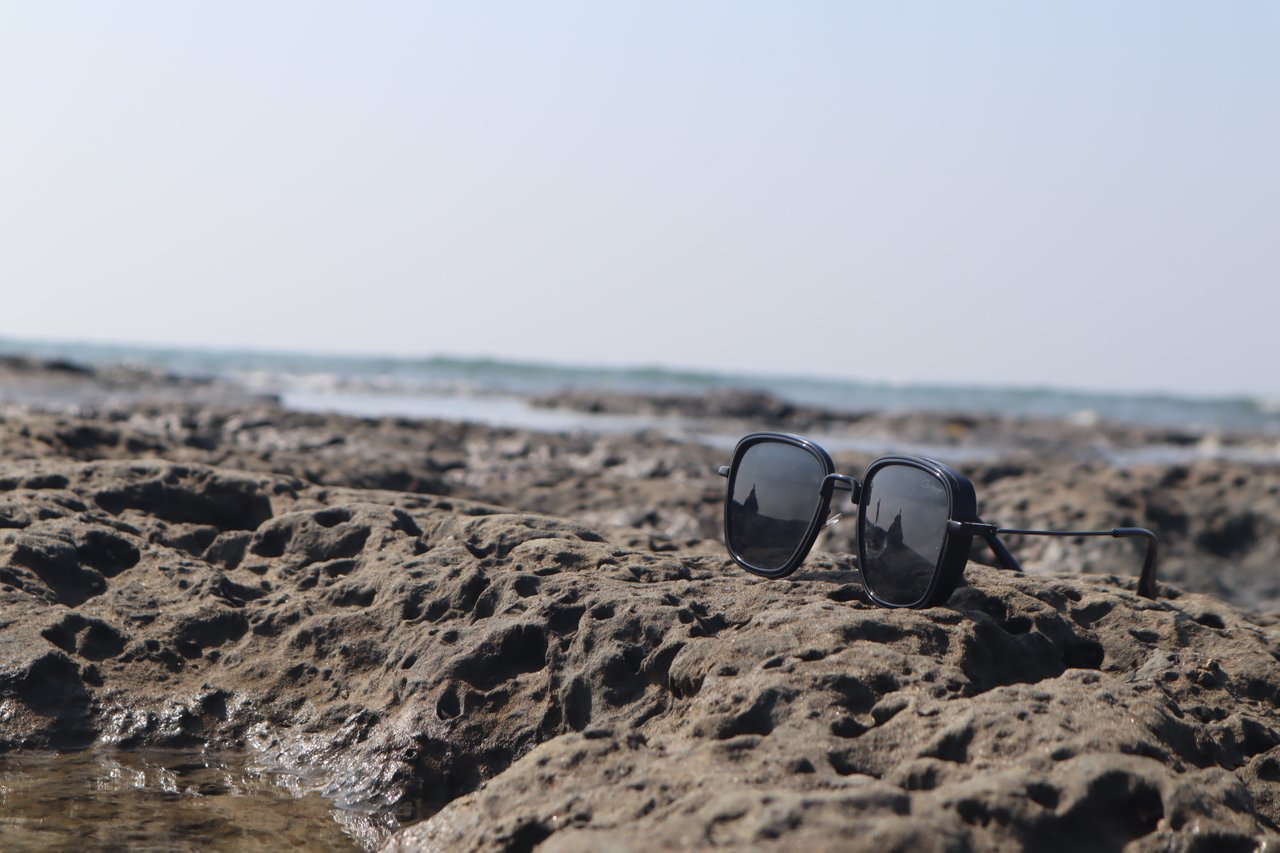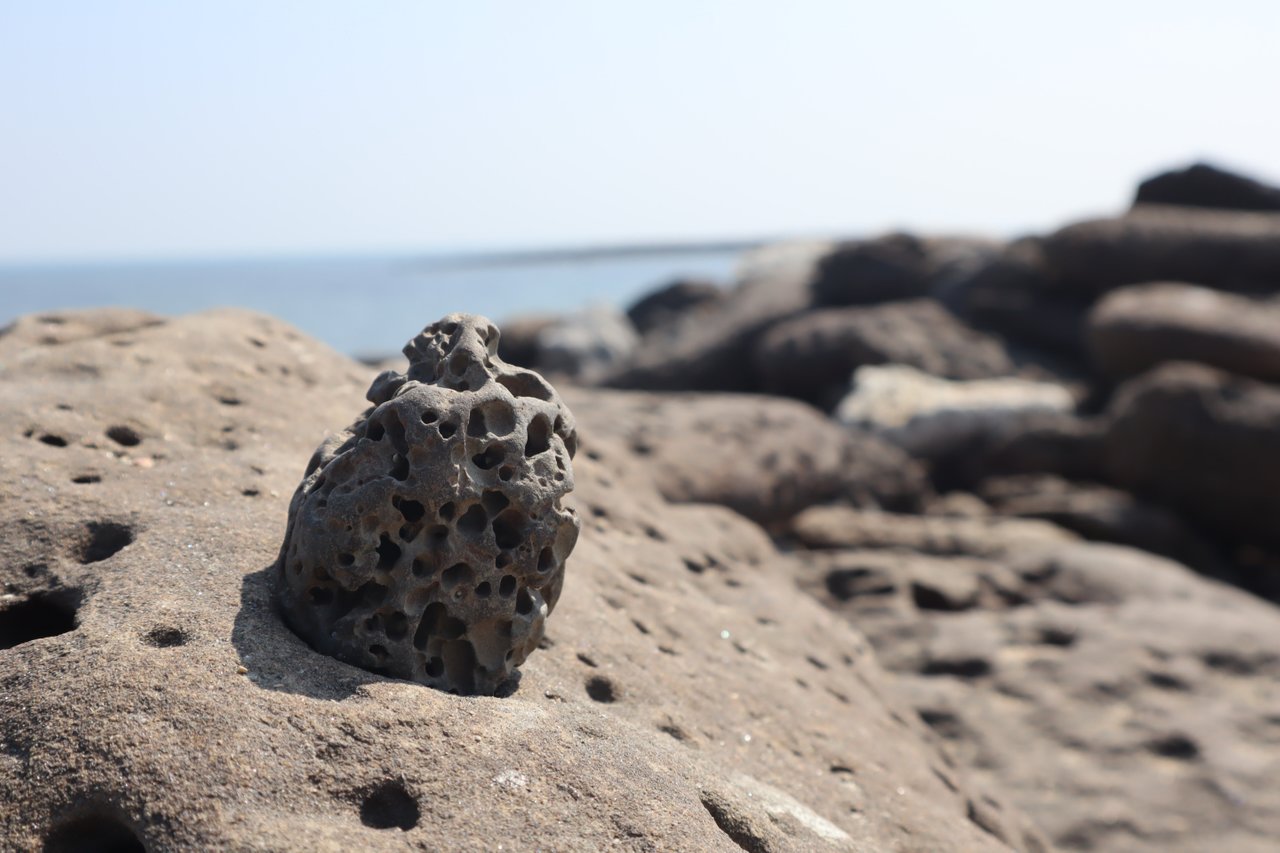 This portion of the island was lacking in subjects so I had to make do with whatever I had.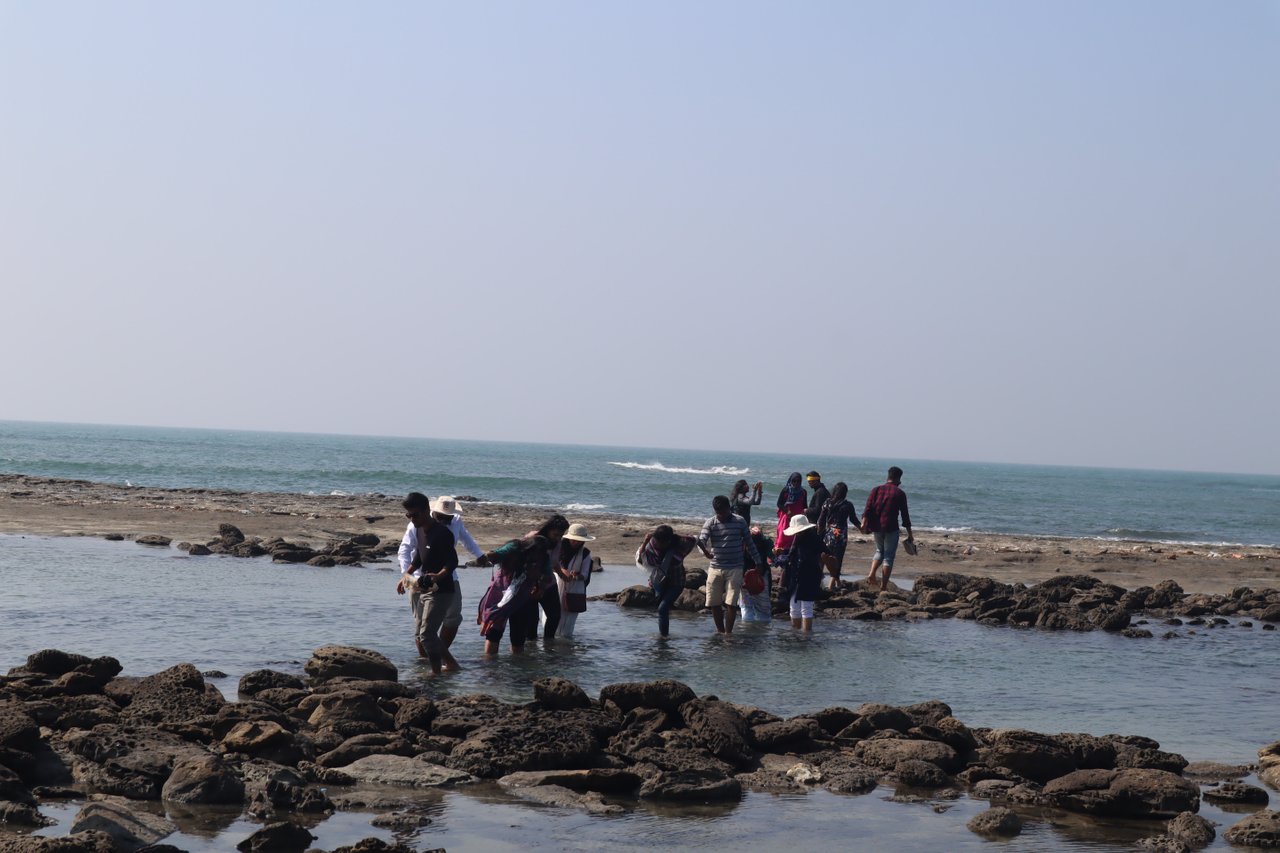 This was the funniest thing ever. So, the tide was coming in and these guys thought that this part of the island was going to become submerged. So they were holding hands while crossing that part which was not even knee-deep.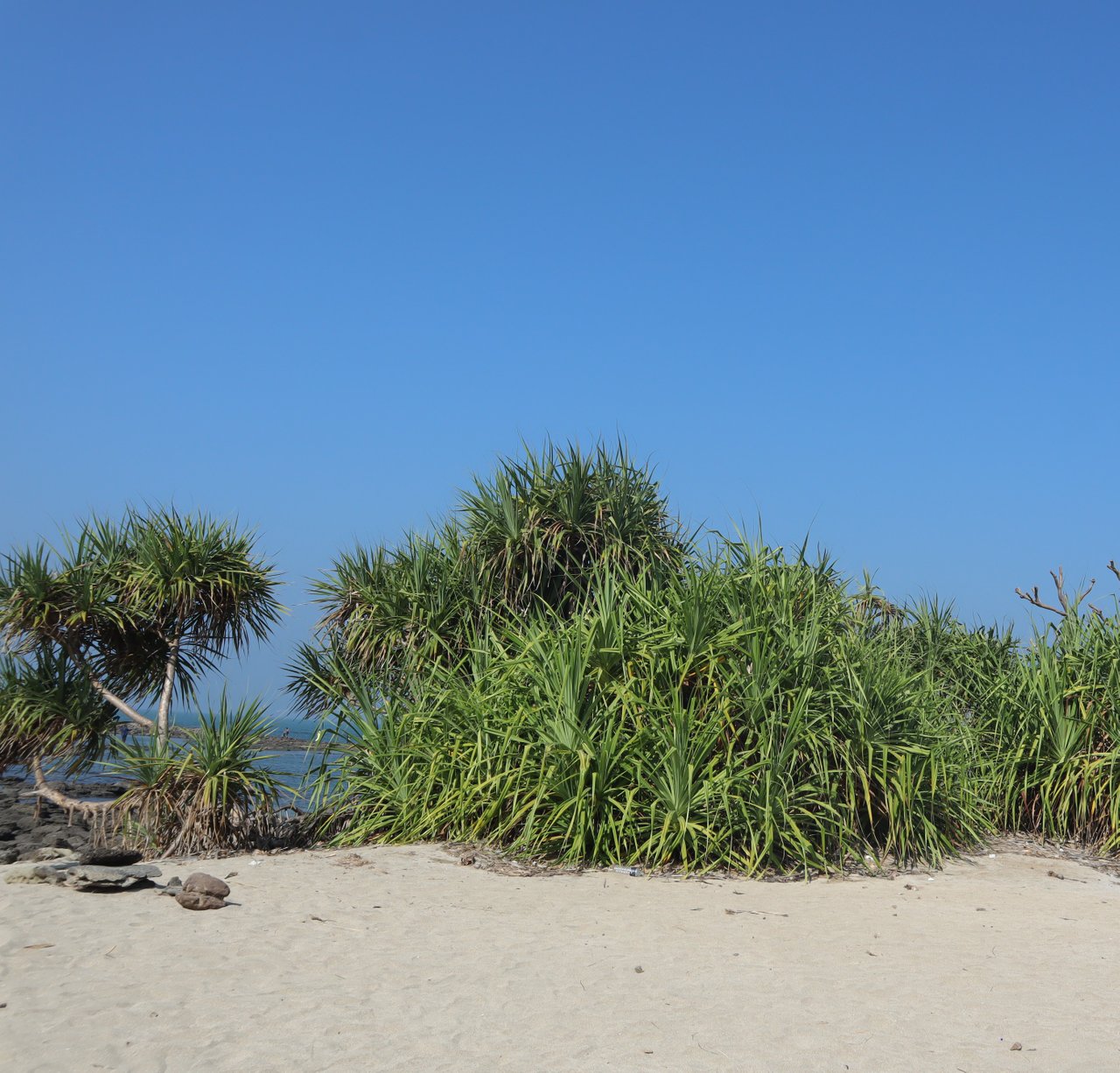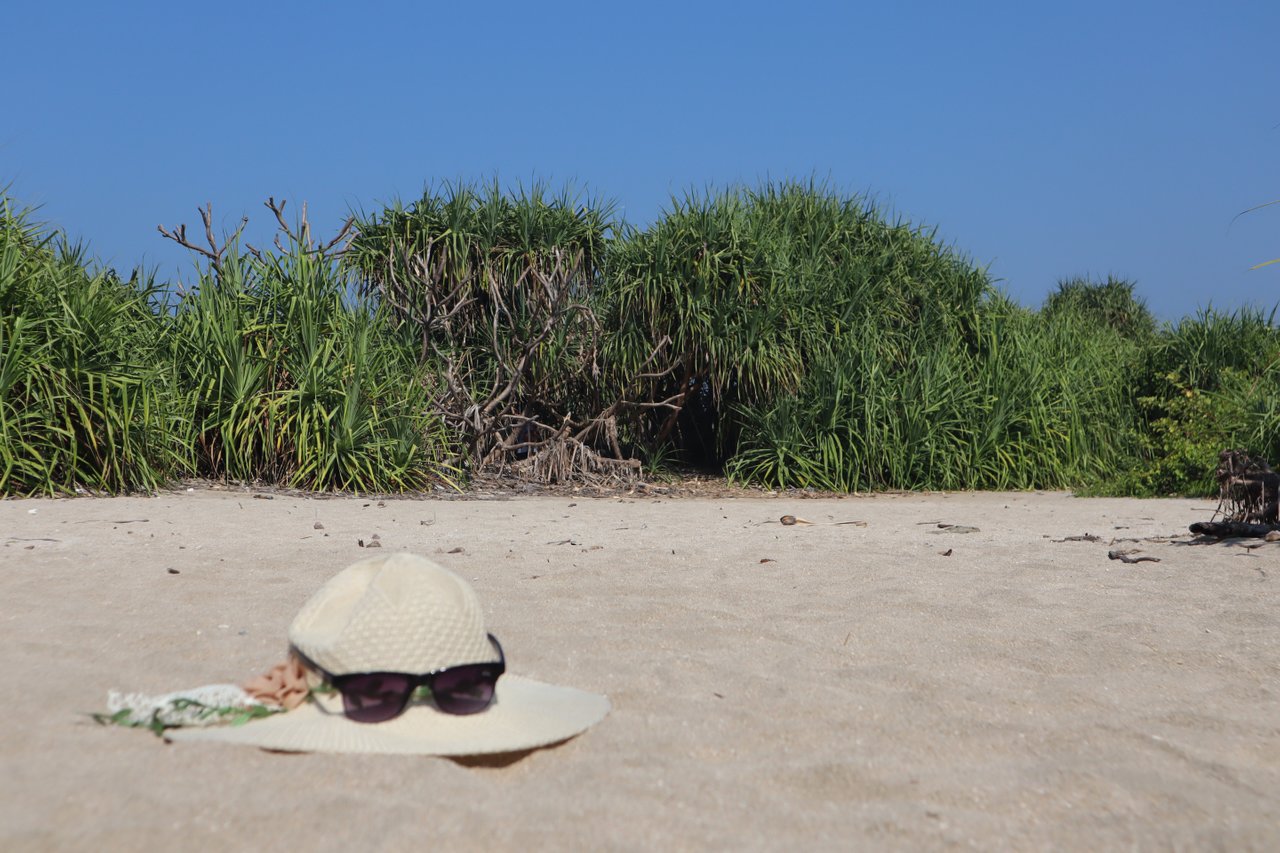 Only this side had these types of trees.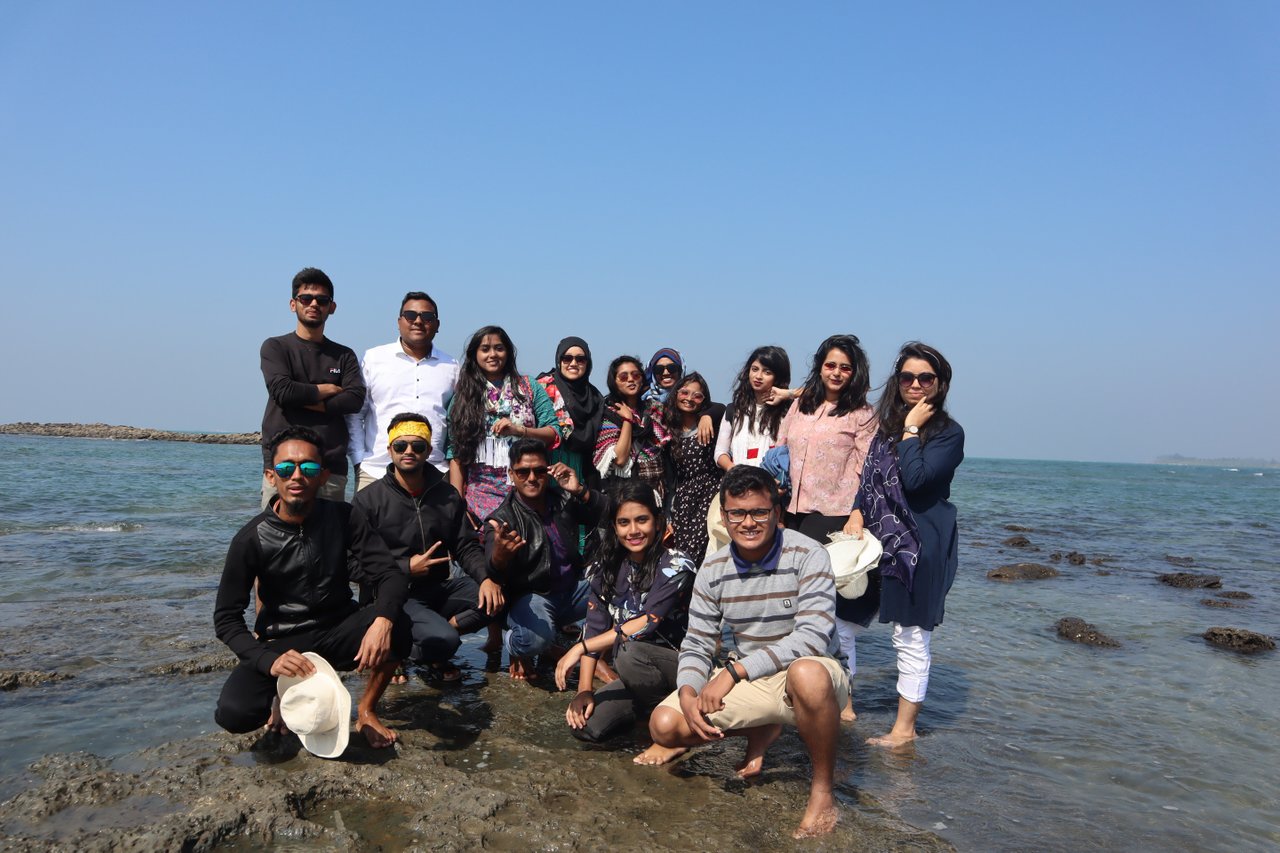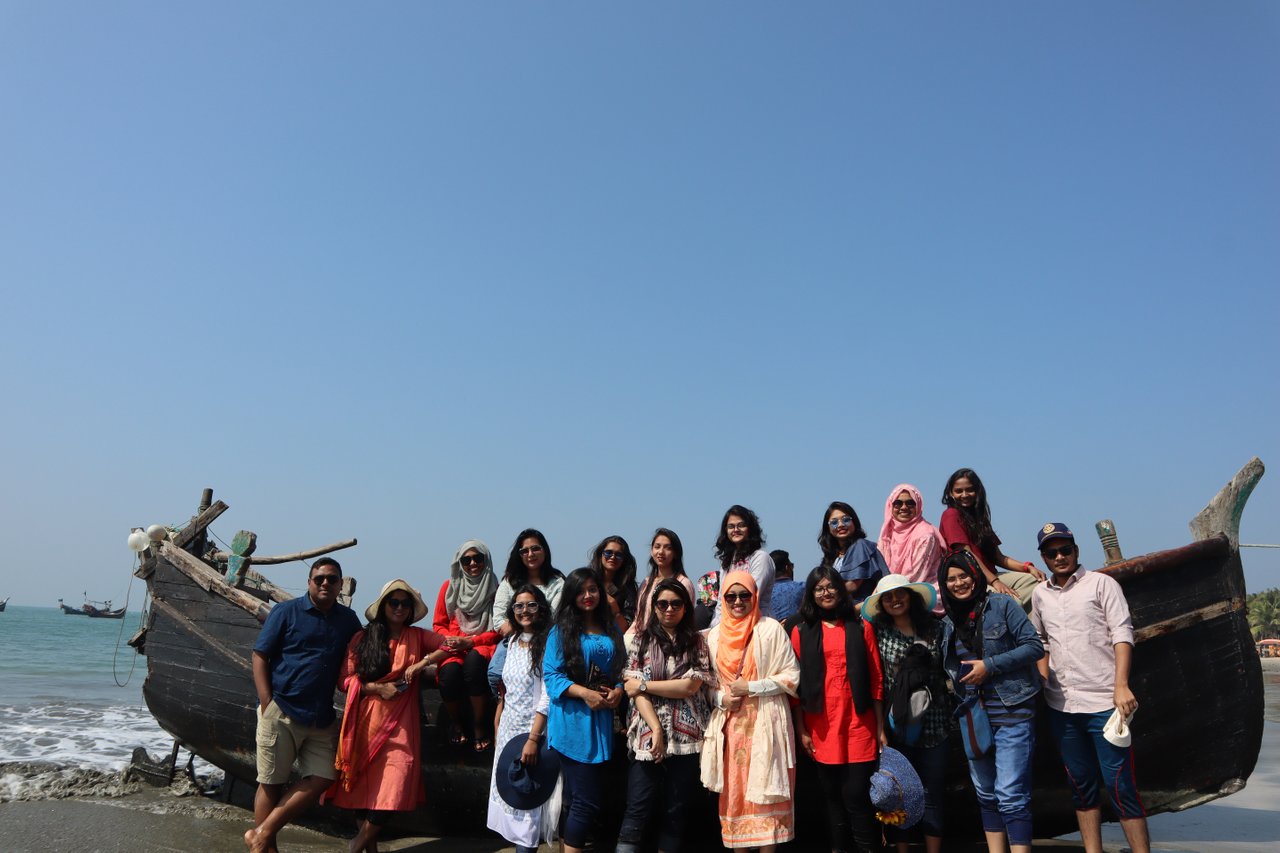 My mates with whom I tagged along. These people are fun and kept me busy throughout the whole part of the travel. I was like their paid photographer and they took me for granted. I took so many photos of them that my hand was hurting like shit at some point. But seeing them happy made me happy. So I didn't mind.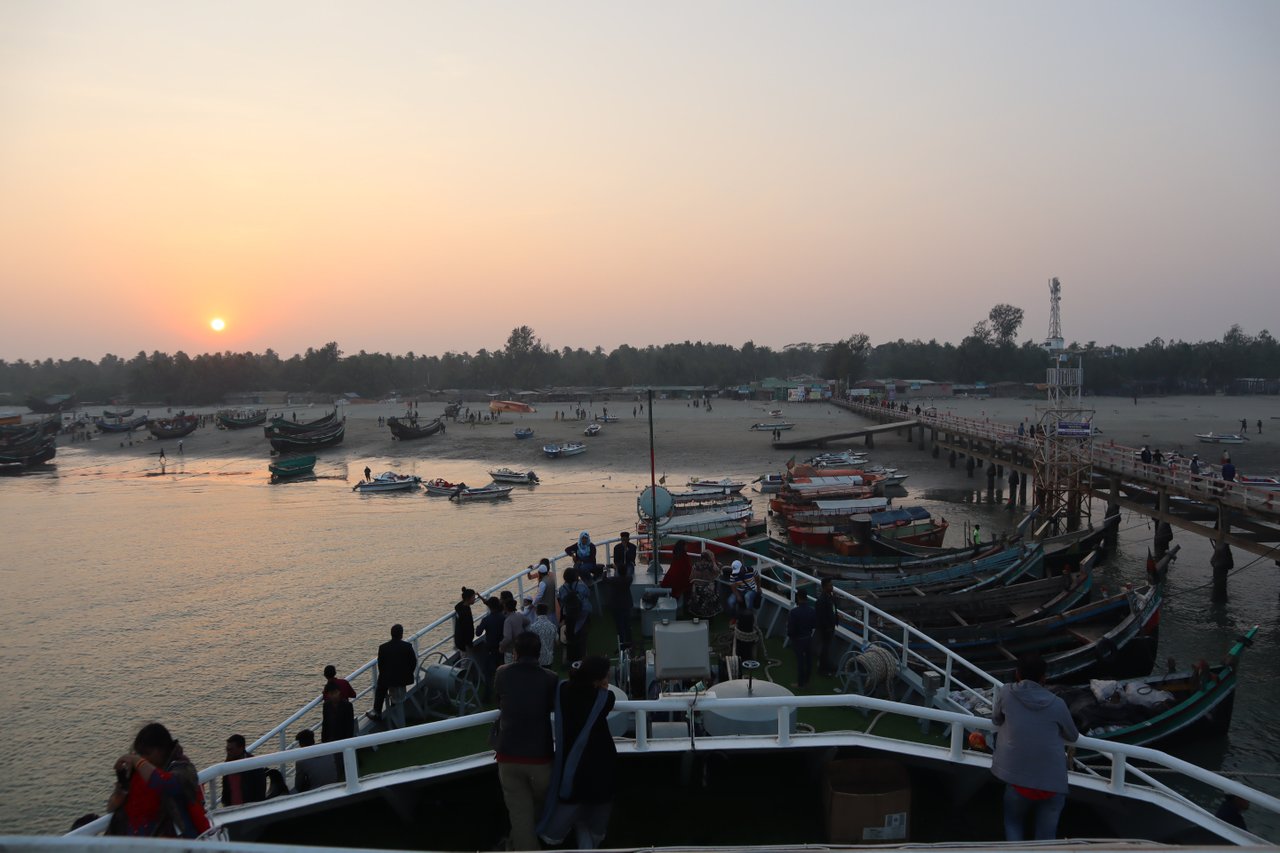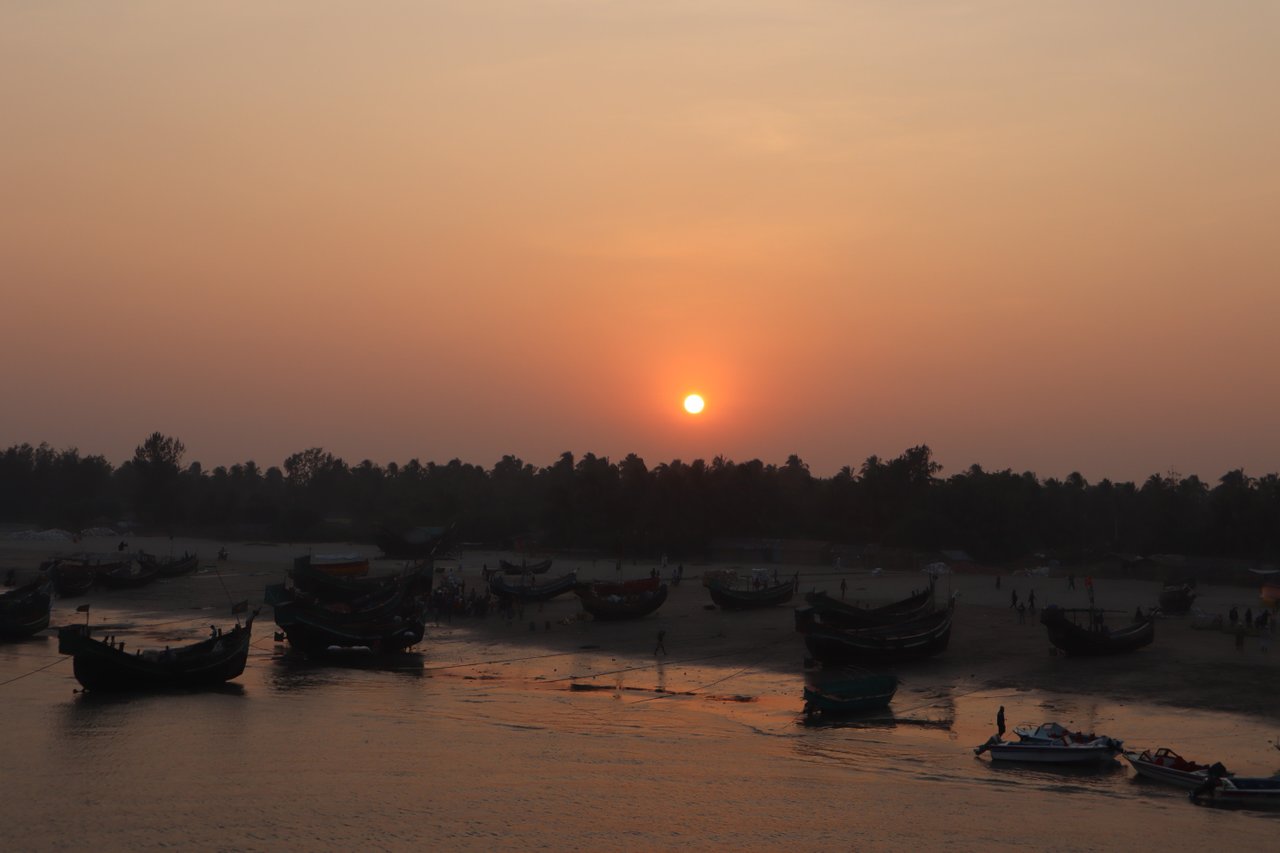 My travel started at dawn and ended at dusk two days after. It was heavenly to bathe in those waters.
So that's it for today. If you liked this post, any feedback would be much appreciated. I am not much of a photographer so this is the best I could do. Hope you enjoyed it.