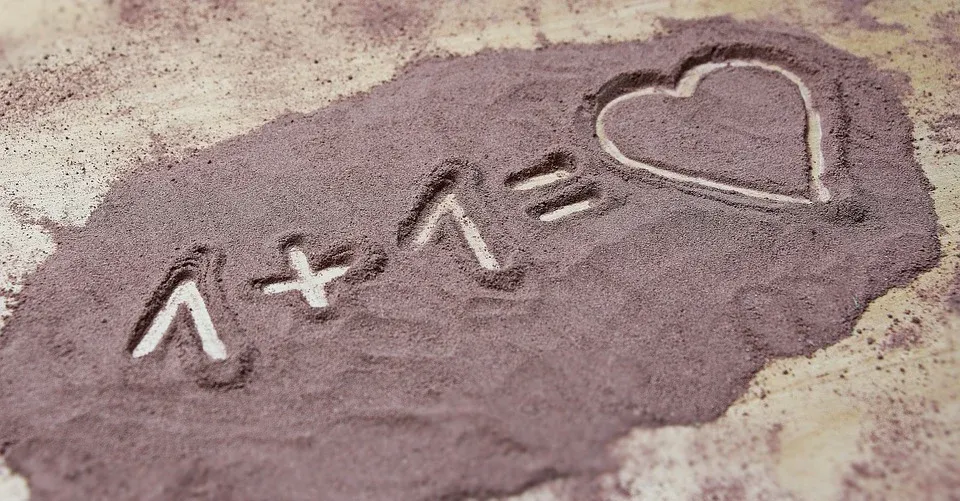 Love by pixel2013 in Pixabay
Nail that pulls out another nail
"There will be a person just for you and maybe you can recognize him if you tune your inner eye, the one that looks beyond appearances"
"But, I can't go through life guessing who's right just by intuition. For me, there are important things, qualities, and even how you see them that are relevant.
"Give David a chance, let the eyes of your heart see him, before your calculus scan."
"How can you say me that?" You contradict yourself because if I have to see it with the eyes of the heart, I have to at least be interested, move something in and I'm not. It's different with Daniel, though.
"Yes, but Daniel is a married man and he doesn't want to have anything to do with you because he doesn't want to risk his marriage. It was never yours and it never will be, you have to take that in. I'm sorry it's so crude, but it's clear to me that you've fallen into a hole you need to get out of. I'm only offering you viable alternatives: the nail that pulls out another nail or losing you for a while, get out of the picture.
I was using all the resources I had with Sofia, but I felt I was wasting time and effort, because she was closed.
(End of five minutes)
I'll throw a hook in her by offering her a ride in company, my family and I are looking forward to trips to the beach, hopefully, she'll get excited, I'll gain some good company even if she's going through a bad time right now and she'll gain time to heal from the discordant and tense situation.
"Sofia you must go away for a while, put things in order, it is time for serenity and peace, I offer to accompany you in these difficult moments, but far from here. Let's go to a beach resort in Hawaii with my family.
She looked at me with a look you don't know if you're looking or flying. Her eyes looked like two birds without horizon, without borders. I snapped my fingers in front of her eyes to see if she saw me or at least heard the sound because at this point I don't know if she's been listening to me.
"Sshhh... Hey! Your quasi-sister over here and who's over there?"
(End of five minutes)
Sofia was still in a trance, her cold hands still making counting movements. I stopped them and confronted her:
"Hey, lady! Have you heard anything I've said or are you going to tell me I've been talking to myself for a while?"
And, little by little, she came out of her lethargy, like someone coming back from a crossroads, mumbling:
"Excuse me, Sis... Of course I heard you and yes, you're right. I was counting how much I've given and how much I've received in the time I've spent with Daniel. It's true, I deserve better, someone for whom I'm his queen. Invite David. Let's experiment with that old saying, "a nail pulls out another nail." I appreciate the tool... When are we going on a trip?"
"That's the spirit, Sofia. I'm proud. This is the sister I know! We're going to Hawaii! And if it doesn't work out with David, there will always be one person just for you."


@zeleiracordero
09/05/2020
In response to @mariannewest in Weekend Freewrite - 5/9/2020 - Part 1 - The First Sentence
---