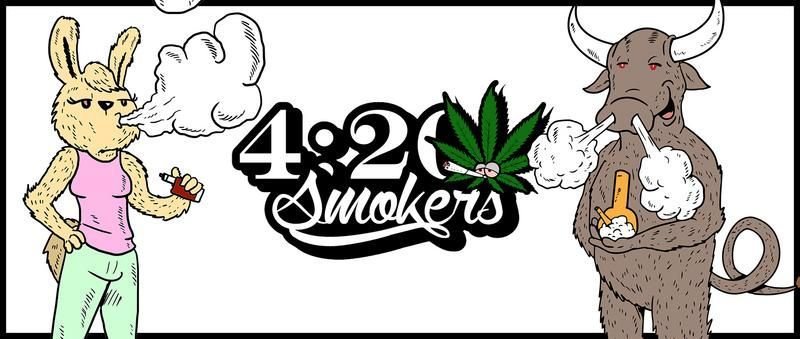 First Things First
Big thank you to Smokenetwork for giving me this opportunity to create a 420Smokers.us Intro & Outro video for their product review which will be on youtube! Definitely am excited for this project as they will be reviewing some really awesome products by 420Smokers.us.
A little bit about 420smokers.us
They're a cannabis social media community who believes in the medicinal benefits of marijuana. Their facebook page has over 500,000 followers and counting! Promoting videos & news articles about marijuana and it's latest gadgets. And definitely, connecting the cannabis community.
Really exciting things are coming as they're coming up with a lot of cool gadgets to make your marijuana experience an awesome one.
---
420Smokers.us Official Intro
Software used : After Effects
Duration : 1 week
The Idea
The Idea behind this video is to give a small snippet of what this whole video will be about which is product review & cannabis. There are tiny elements in the intro video which shoutout marijuana. Like the little weed icons, weed icon background. See if you can spot them :)
420Smokers.us Official Outro
Software used : After Effects
Duration : 1 week
The Idea
Decided to create a simple outro so viewers can pay more attention to the links/call to action at the end. I won't want to create an intense outro which won't befitting when the video is already ending.
---
Overall, I hope that you all love the videos and the thought process behind everything I design.
---
Thank You
If you like what I do, check out my other posts on meetups, animation, and designs.
Get your Personalized HIVE Profile Signatures
DM me on discord : zord189#7776
Credits to @yunayuna for this portrait
---

---