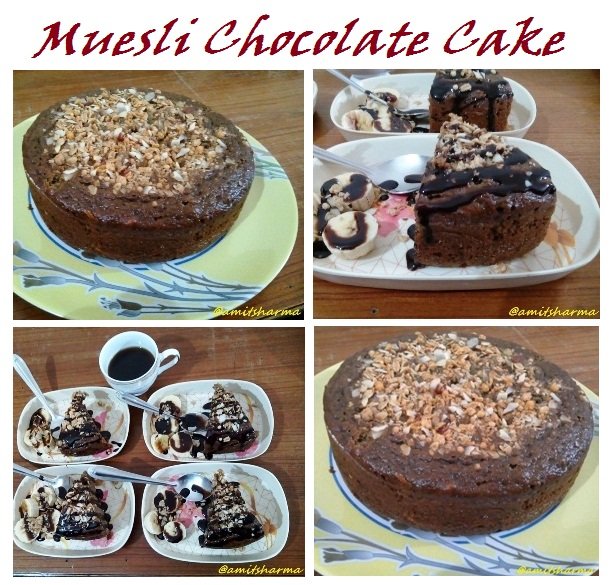 The weekend gone by, my little kiddo suggested that Let's bake a cake and after the due discussion we decided to make a Muesli Cake. We then started preparing for the same. We gathered all the required ingredients and decided to make Super Delicious Muesli Chocolate Cake.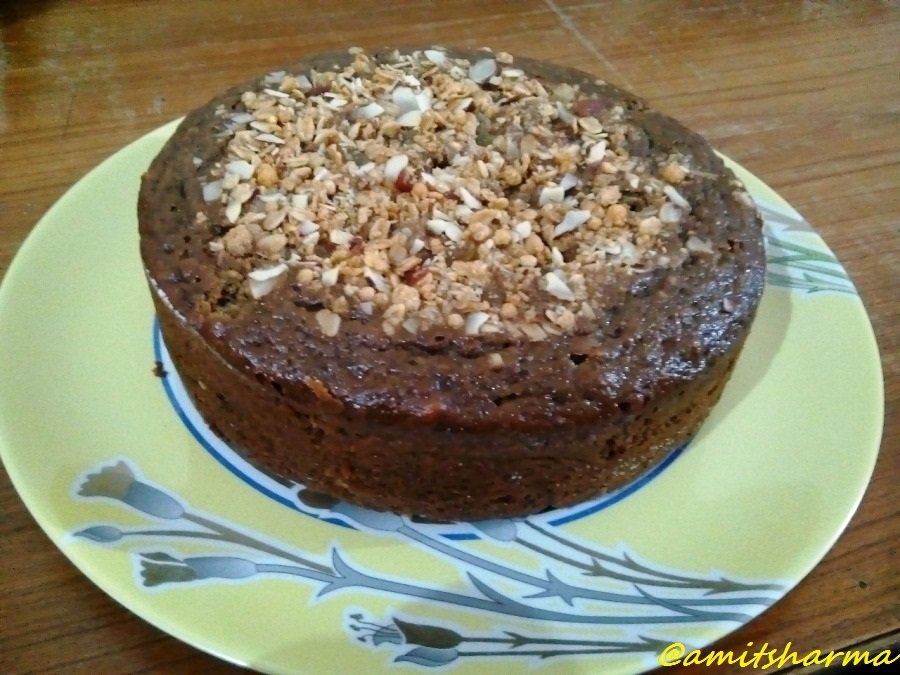 So, below is the list of all ingredients.
Ingredients:
1 cup muesli (also keep some to sprinkle over the cake batter!)
1 cup flour
1/2 cup rolled oats
1/2 tsp. baking soda
1 tsp. baking powder
1 cup brown sugar
2 tsp. cocoa powder
Handful of raisins, sultanas
1 cup orange juice
4 Eggs or as per requirement
Vanilla Extract
Some unsalted butter
Chocolate syrup
2 Bananas
Step 1: To start the process, preheat the oven to 180 degrees Celsius and alongwith prepare a cake tin by greasing it with butter and then gently sprinkling the flour in the cake tin so that it smoothly spreads all over the tin.
Step 2: Take a bowl and pour orange juice in it and add muesli, oats, raisins n sultanas. Mix them well, so that they get properly soaked in it. Leave it aside for a while.
Step 3: In another bowl, sift flour with baking soda, baking powder & cocoa powder, mix them thoroughly and keep these dry ingredients, aside.
Step 4: In a bowl combine the brown sugar, eggs and unsalted butter make them smooth like silk and then transfer the above dry ingredients of flour mix in it. Keep whisking it till its smooth and lump-free and then gradually transfer the soaked muesli mix in it and continuously whisk add some vanilla extract.
Step 5: Now transfer the above cake mixture into the cake tin. Tap the tin to remove any air bubbles and evenly spread the mixture. Sprinkle the Muesli that was kept aside over it to decorate the cake. The cake tin now goes into the preheated oven for baking ! baking !! baking !!! :)
Step 6: Bake for 30 - 40 minutes and then check it with skewer at the centre, if it comes out clean, the cake is baked and ready to be out of oven, then to cool down.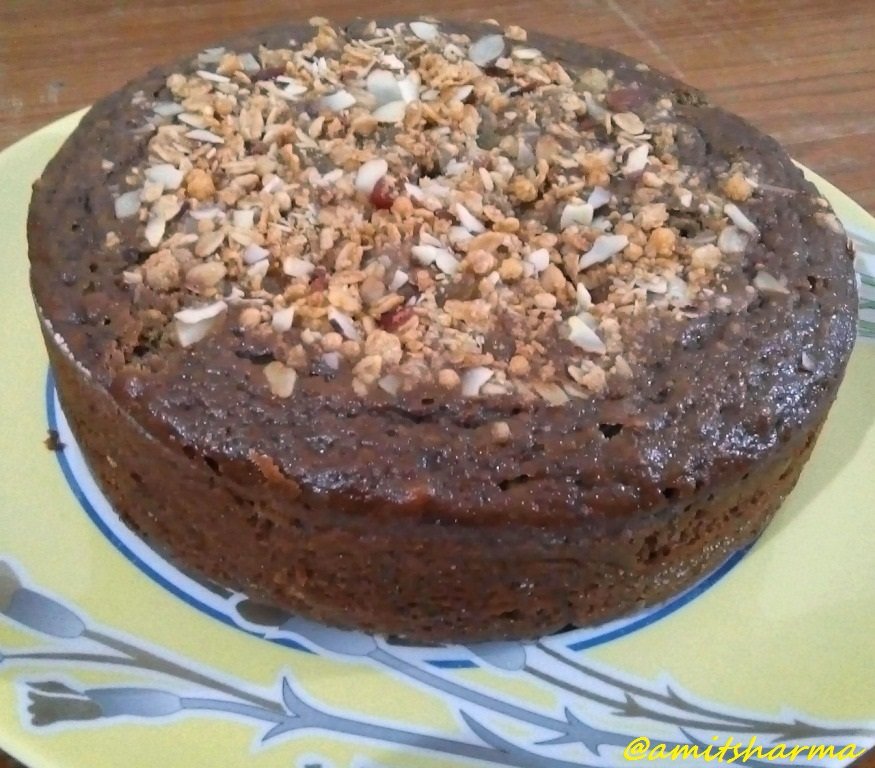 Step 7: There you go, cut into required portions/slices and serve it with some sliced bananas and drizzle generous amount of chocolate syrup over it.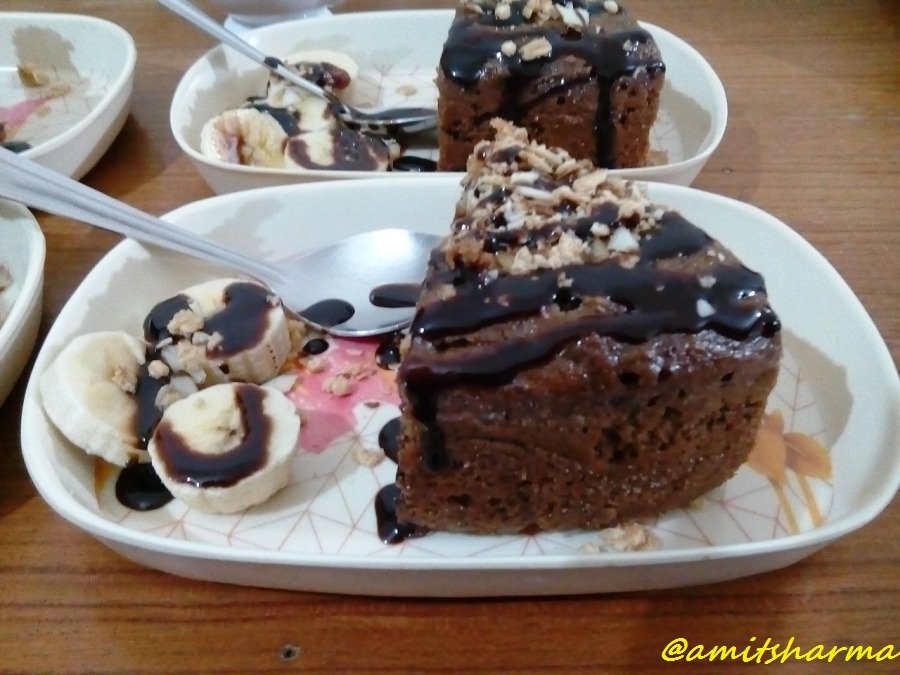 Time to enjoy and relish the Delicious Chocolate Muesli Cake !!!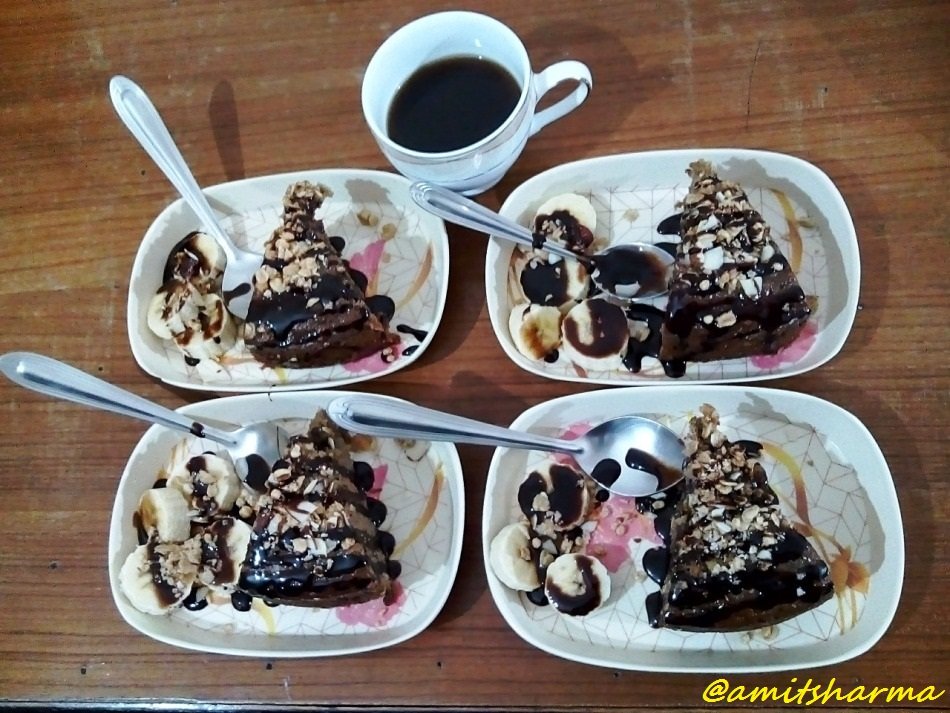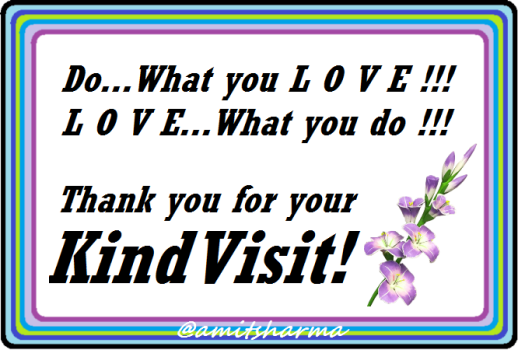 Thanks for the kind support from the @SteemFood community.
Thank You @steemcurator01, @steemcurator02, @steemcurator05, @steemcurator06 & @booming01, @booming02 for your kind support.