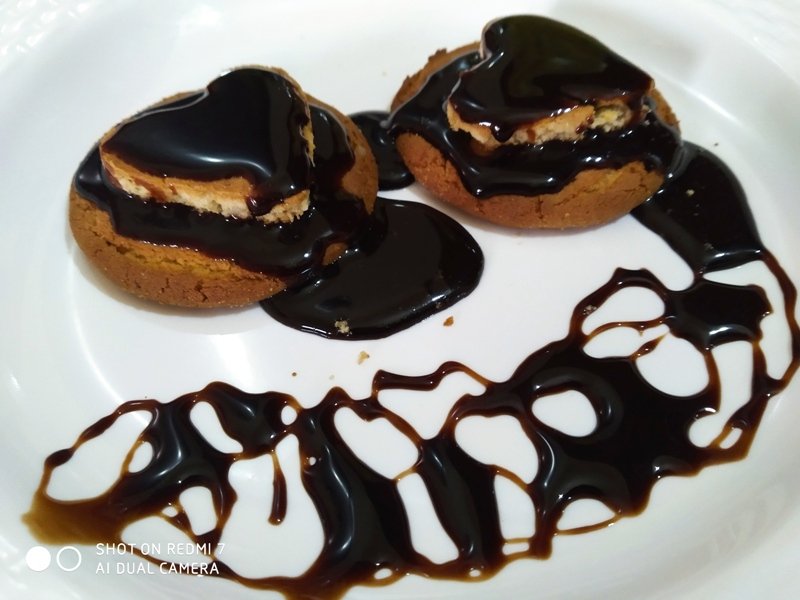 Step1. Take some cookies
Step2. Keep a Heart shaped cookie cutter over it and cut the cookie with it
Step3. Take another cookie, keep heart shaped cookie cutter over it and pour the chocolate syrup through it onto the cookie in the heart shape
Step4.Remove cookie cutter carefully
Step5.Keep the heart shaped cookie that was cut before onto it
Step6.Drizzle the chocolate syrup over it generously
Step7.Decorate the plate with chocolate syrup
Your COOK WITHOUT FIRE!!!... Cookie Chocolate Hearts With Dripping Chocolate Syrup! IS READY !!!
ENJOY !
Its So Yummy Indeed !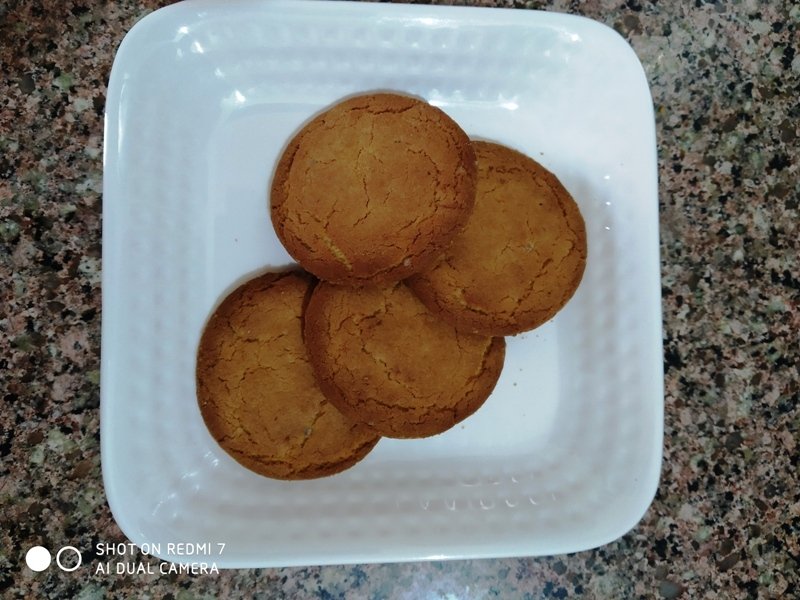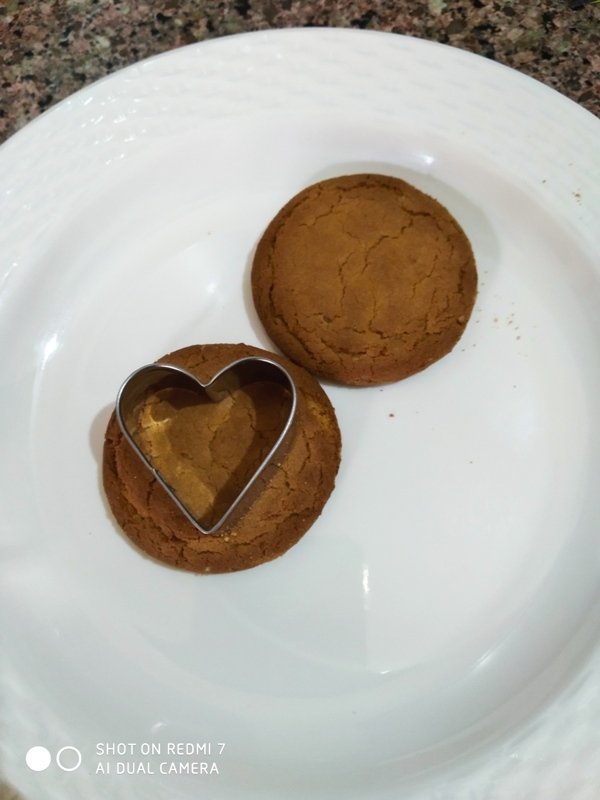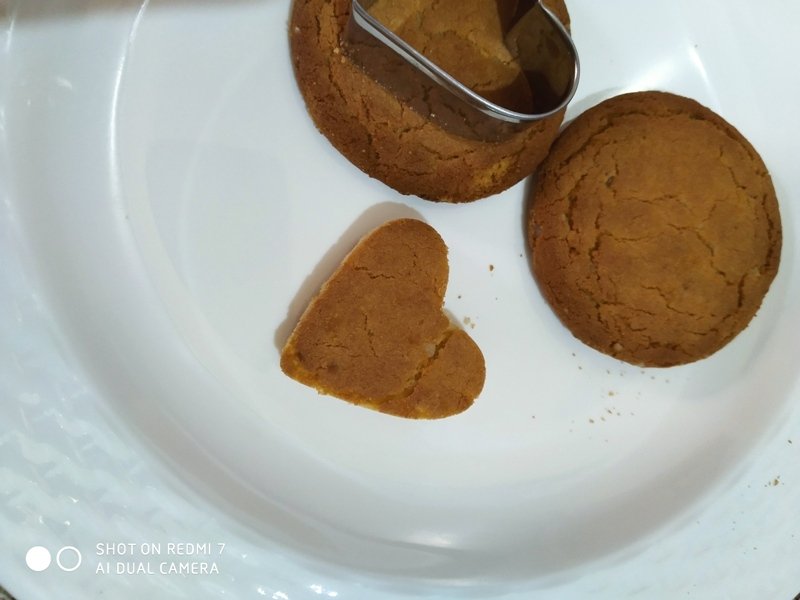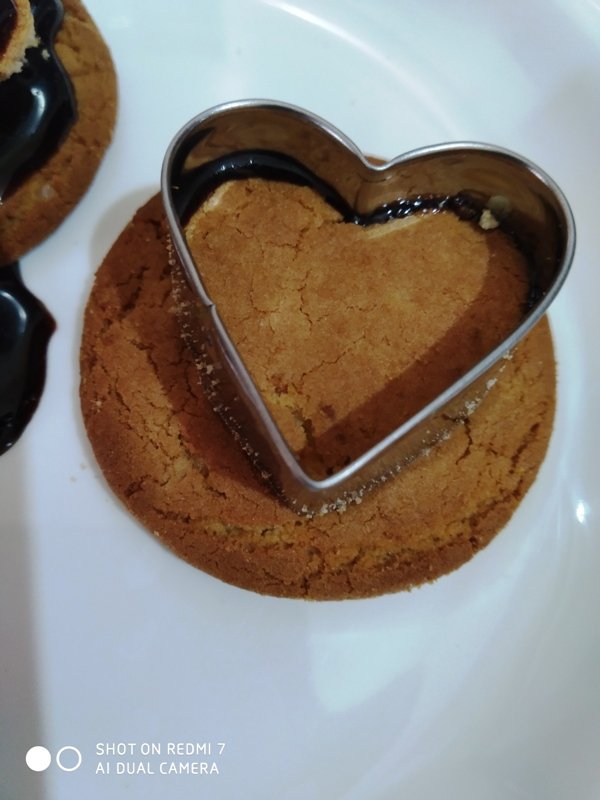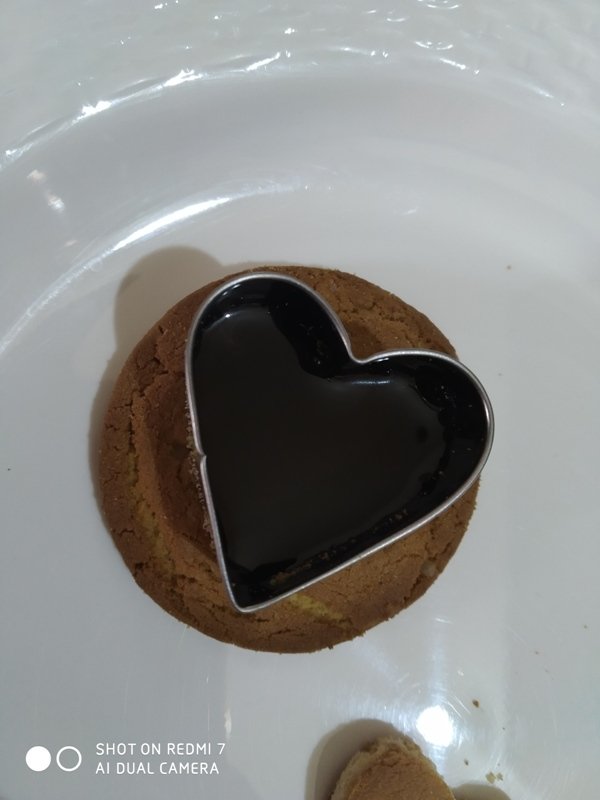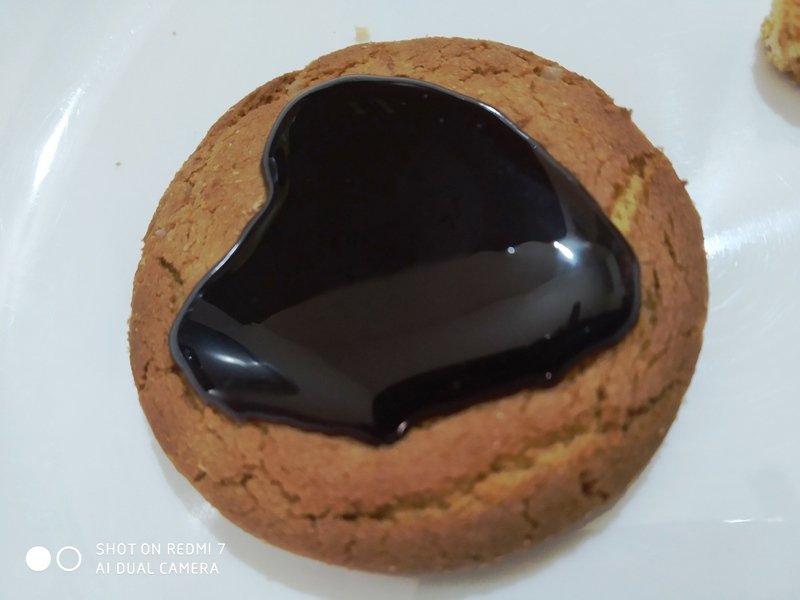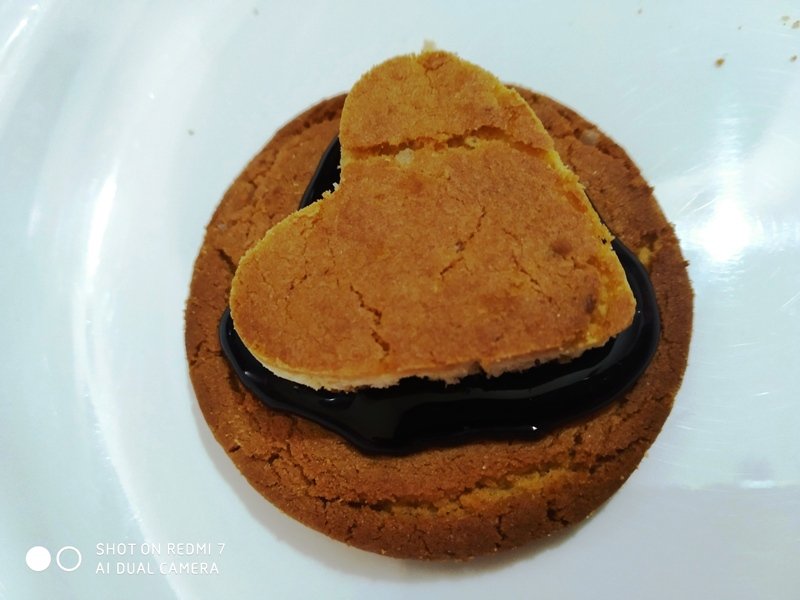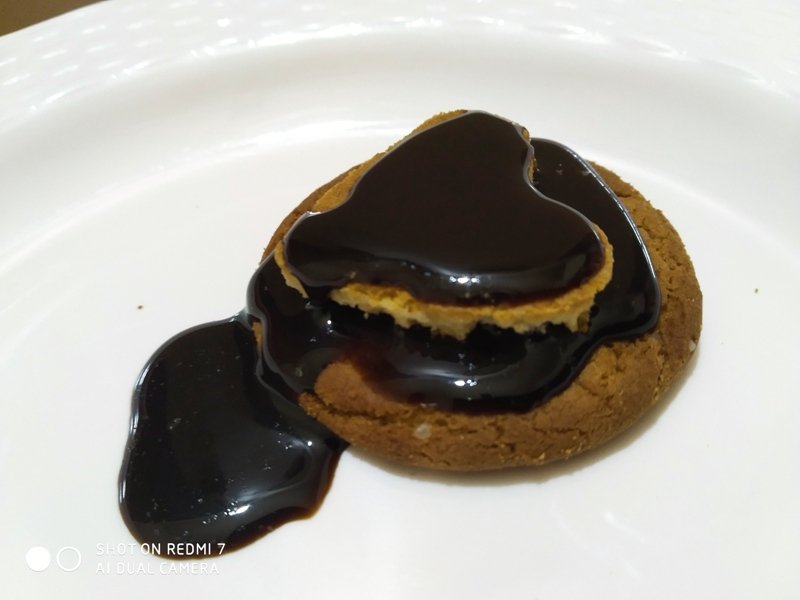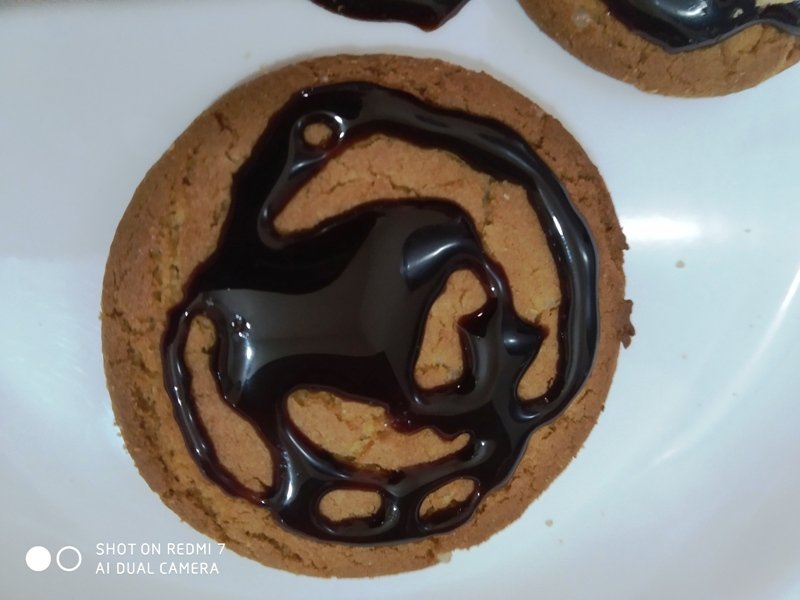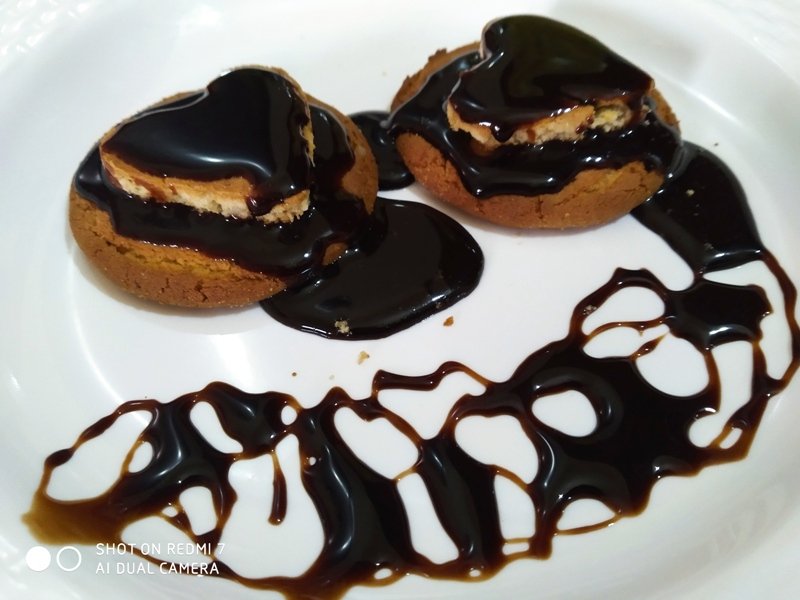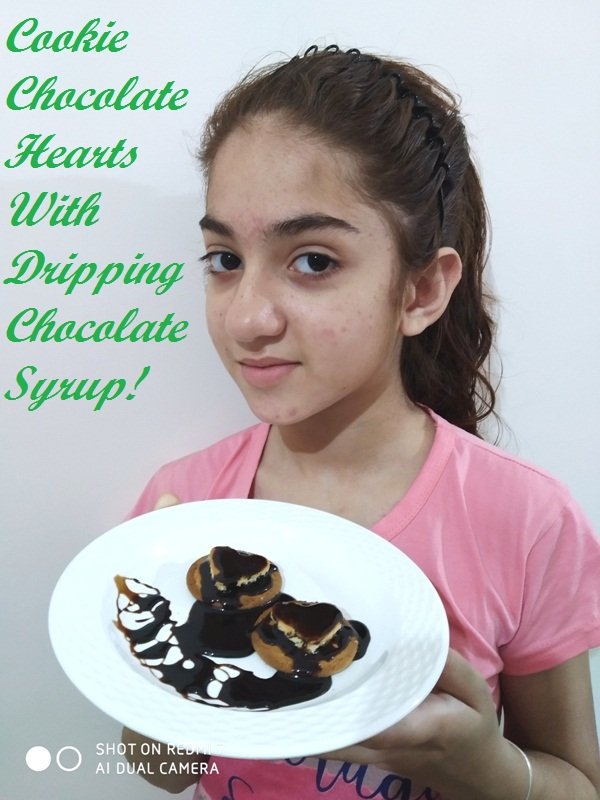 Creative Artwork ! By My Kiddo ! Lovely Isn't it ! Yeah !!! I am Loving It !


Best Regards
@amitsharma