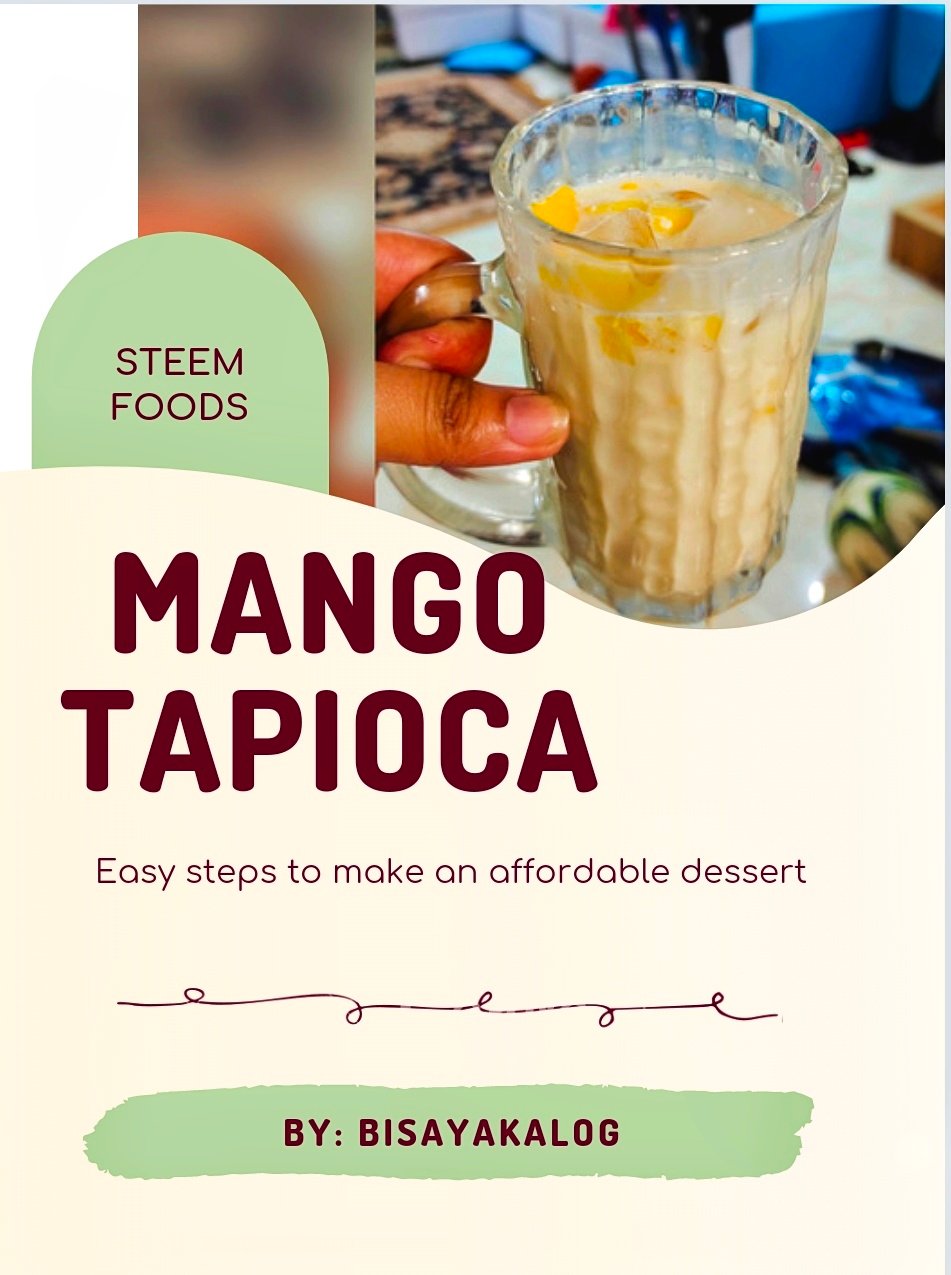 Magandang Buhay
It's been a hot week and the kids are complaining of the heat. It's not like old days when we feel the heat of the sun we just visit the mall and stay there till night. When the pandemic came we haven't really had a chance to go to the mall with the kids.
So today I have decided to make some refreshments the kids love so much and can quench their thirst. In a tropical country like the Philippines we are very abundant of tropical fruits like Mango. It's an ultimate favorite fruit. It's sweetness play in your palate and makes you wanna crave for it.
Mangoes are sweet, creamy fruits that have a range of possible health benefits. They are highly popular around the world.There are many different kinds of mango. They vary in color, shape, flavor, and seed size. Although mango skin can be green, red, yellow, or orange, its inner flesh is mostly golden yellow.
Since mango is one our favorite I am going to share a recipe that anyone can make. Mango Tapioca.
Ingredients:
1/4 kilo Tapioca pearls ( cook the tapioca then drain)
1 1/2 cup Alaska condensed milk
1 cup Nestle cream or all purpose cream
1/4 cup water
1 cup Angel Cremdensada
2 fresh mangoes
Procedure:
Remove the mango from its seed ( use only 1 piece of mango) slice the mango into small cubes.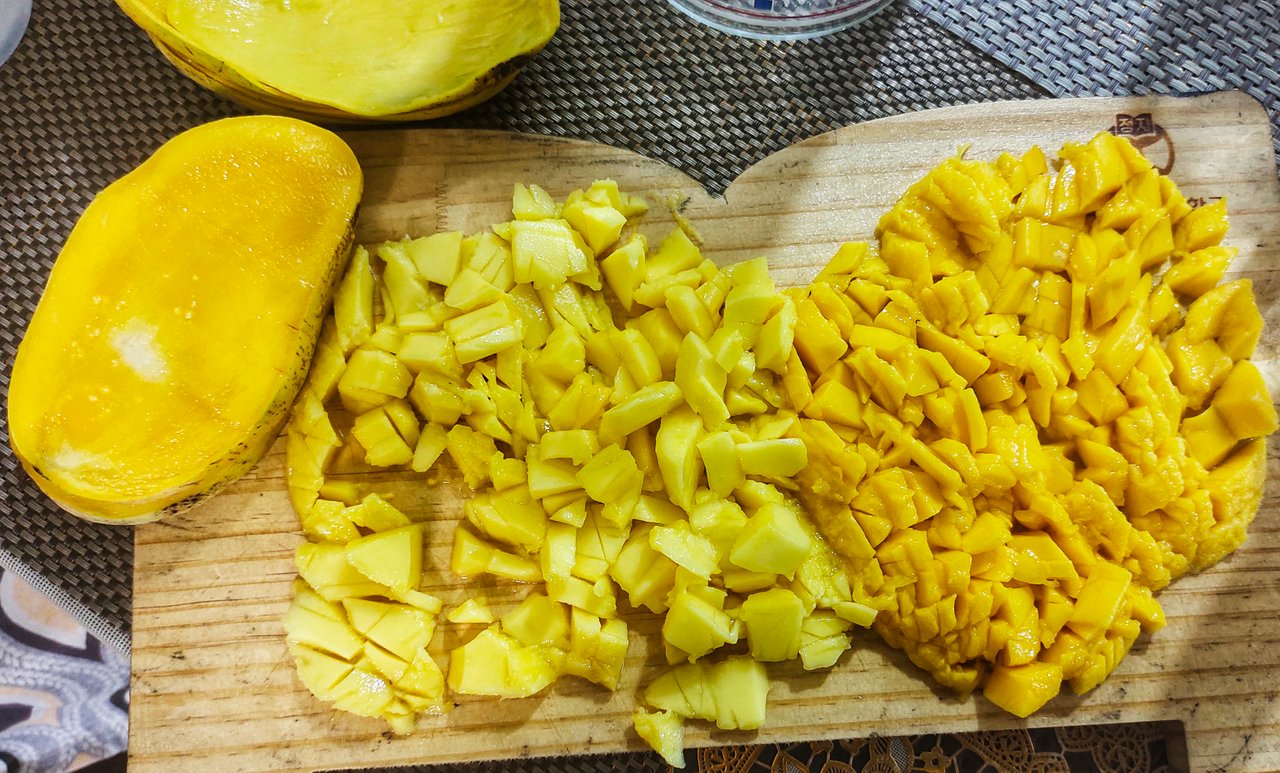 Combine the cooked tapioca, sliced mango, cream and milk then mix well.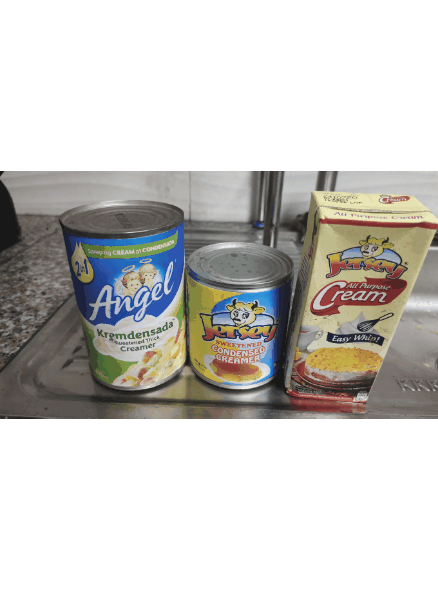 Refrigerate for few hours before serving. Enjoy!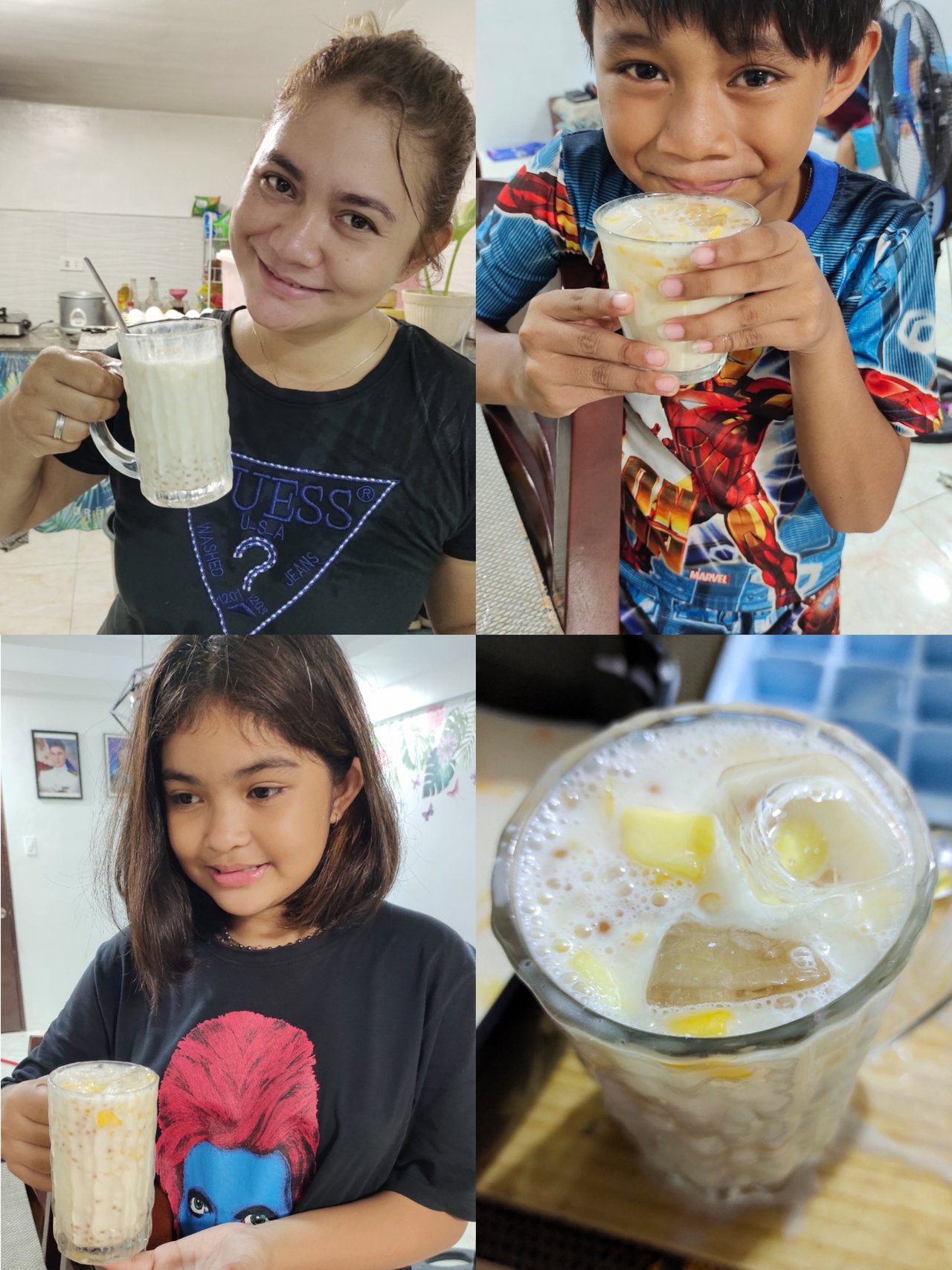 We now have a great and refreshing drink on a sunny day. The kids loved it and so did I. How about you, what do you usually drink on a Summer day?
Thank you @steemfood for this wonderful experience.. Keep safe and enjoy..
bisayakalog