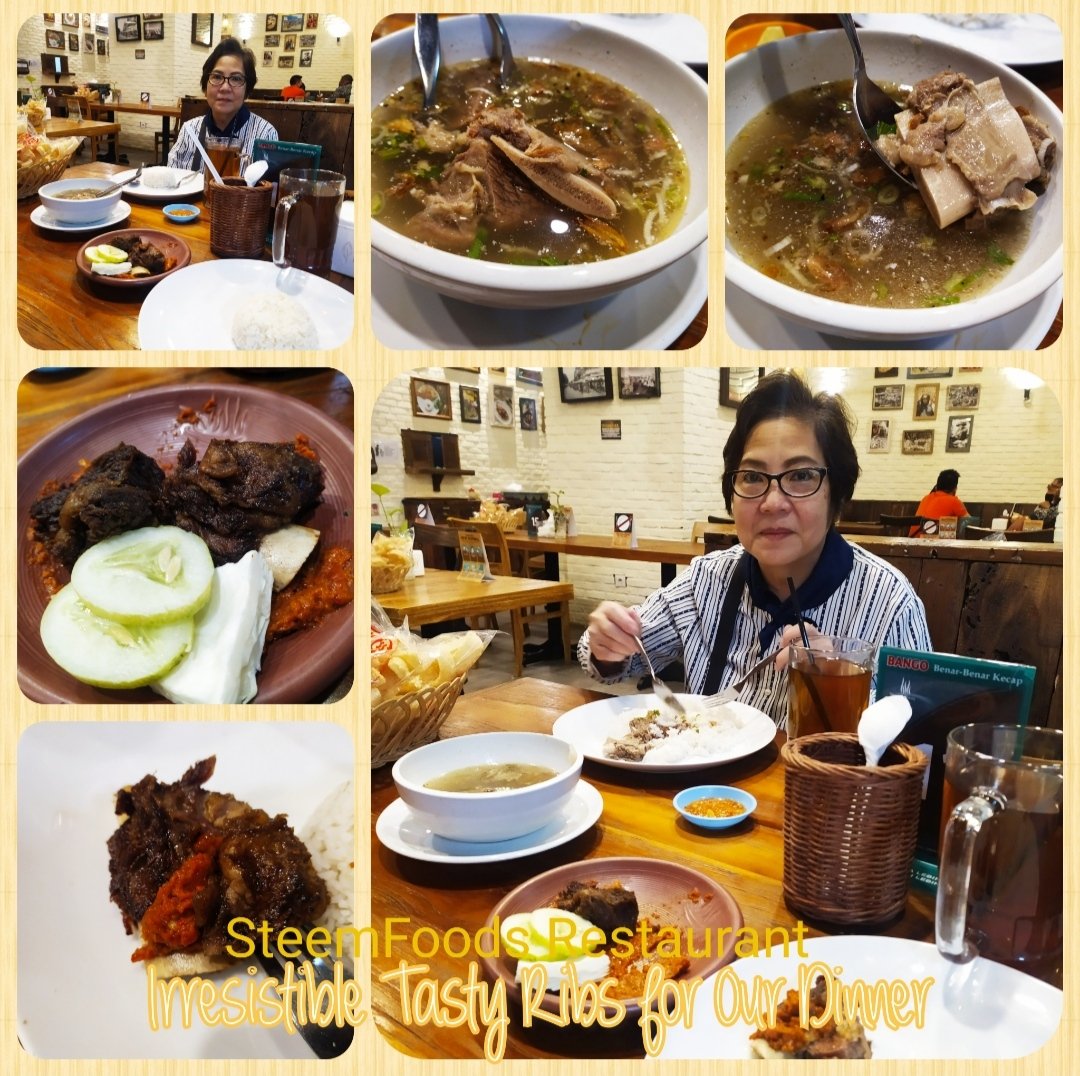 Hello, friends especially foodies in this @steemitfoods community!
Today i would like to share our last night dinner experience. Yesterday, near 6pm, my mom and i went to a restaurant which was located on 2nd floor of an old mall, Gajah Mada Plaza - Central Jakarta.
Restaurant's Outlook
Here how it looked like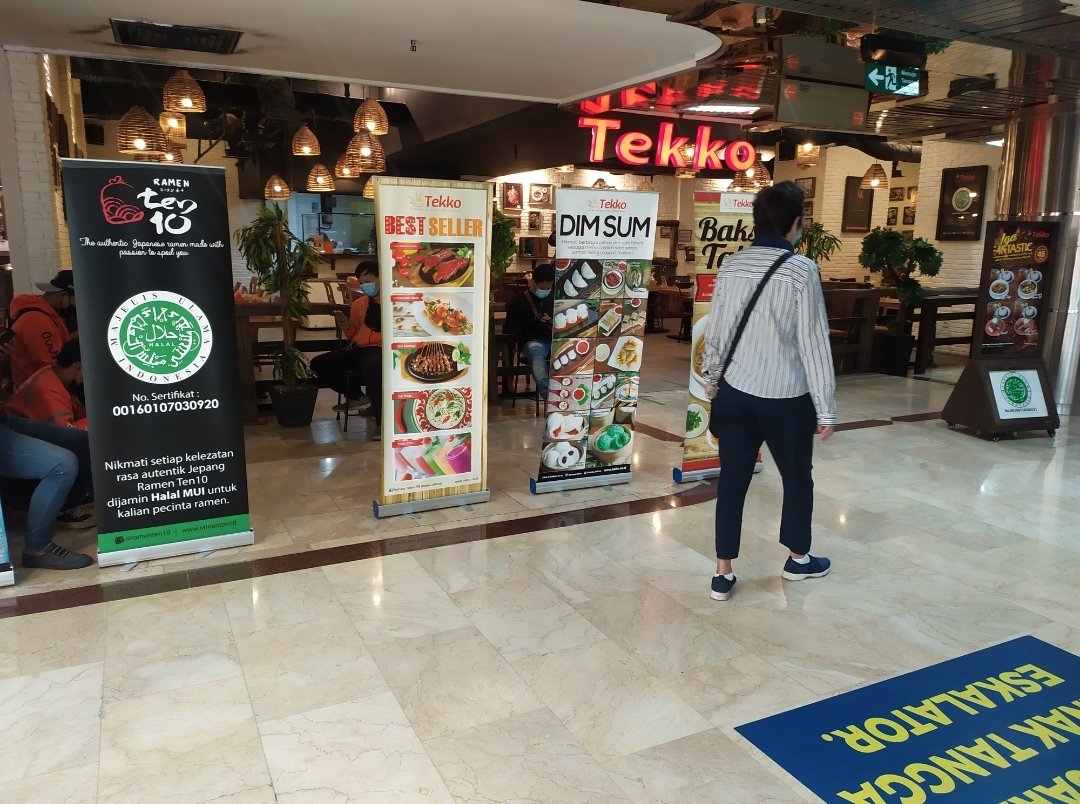 Dining Area & Interior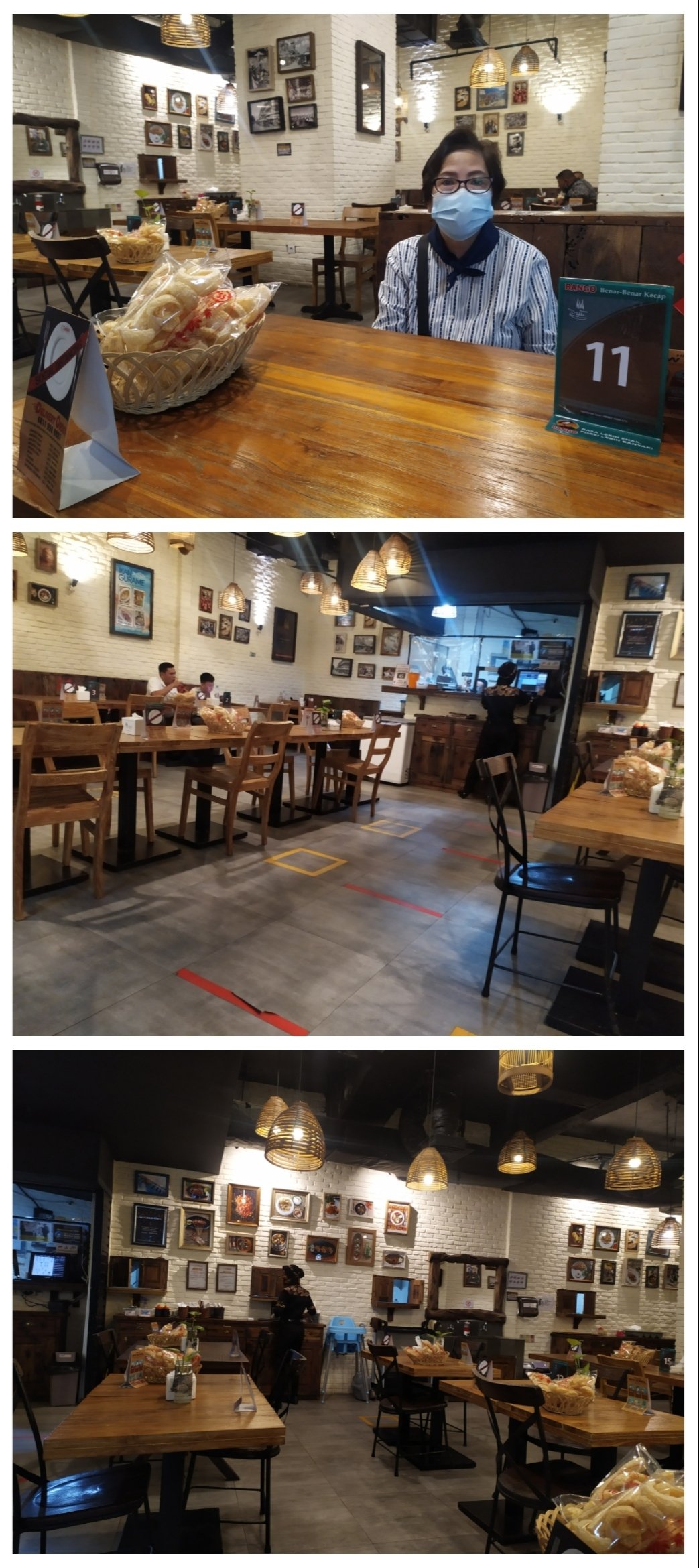 This restaurant had a good interior which was dominated with wood furniture. The place was nice, cozy, cool (air conditonered) and comfortable. It was also clean and neat. On their walls you could see they hung some photos of their food.
The Menu


Here they had really many menus, so i only took a picture of some. Don't forget to order their specialities, RIBS! Here, they cooked ribs in Indonesian recipe, They roasted, fried or even soup the ribs.
The Service
We ordered and only waiting for 3 minutes, mom asked her warm tea to be less sugar while mine was normal and the waitress really remembered it and did as mom had ordered. What a service! She also could explain the menu we asked well, plus not a long time, our dinner also delivered to our table. Nice service they had!
The Food
Here were our dinner

Both of us ordered the rib package, mom in soup while mine in penyet (smashed ribs with spicy sambal on a cobek). But we would share our dinner together.
A bit Explanation
If you don't know about cobek, i would like to tell you a bit bout it. Cobek is a tradional authentic Indonesian utensil to make spicy sambal (chilli paste). It looked like a bowl but it was flatter, it made from wood or rock. Enough now for the cobek, let's talk about how our dinner taste.
The Taste
Rib Soup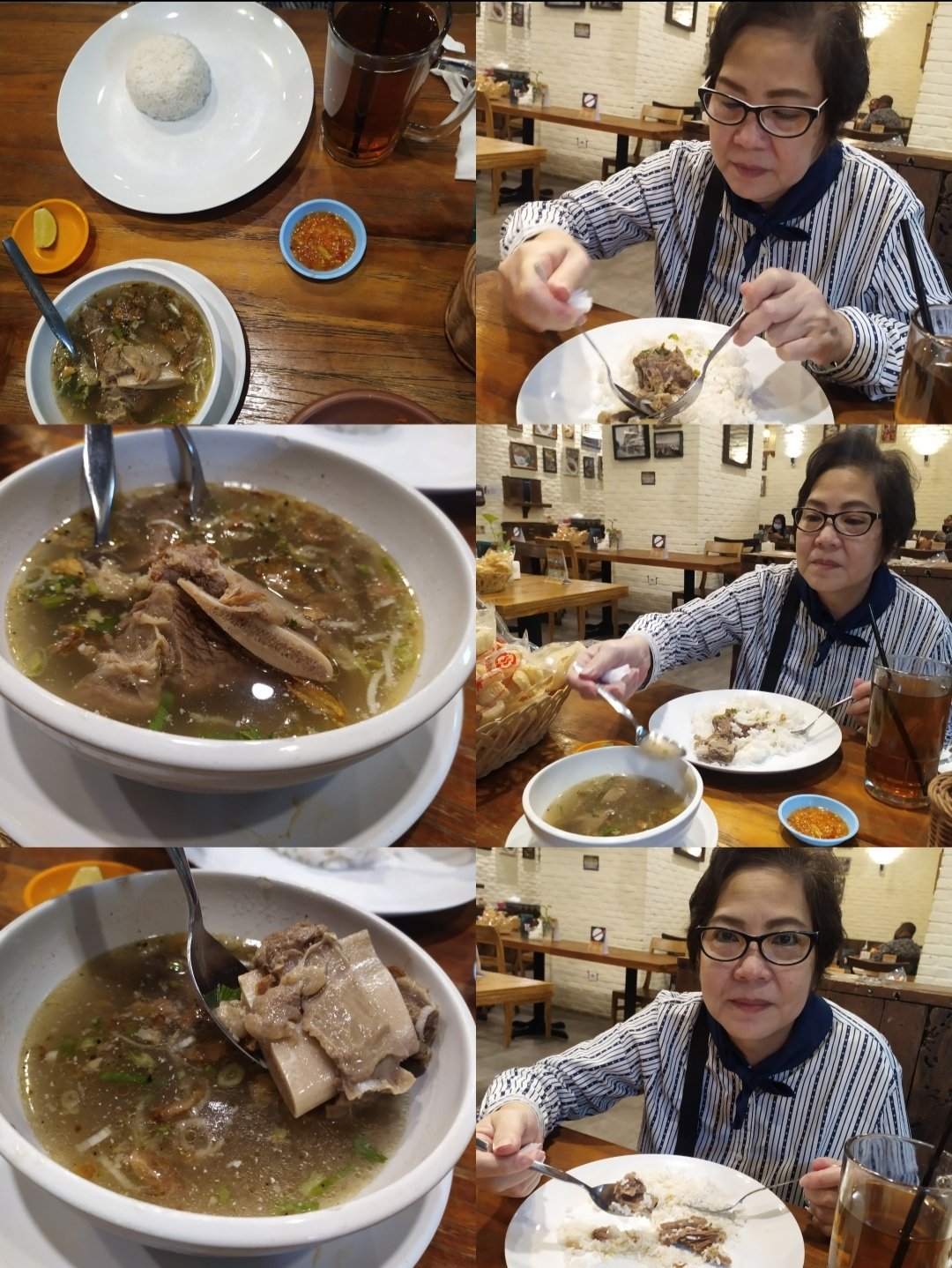 They succeed in cooking an authentic recipe of soup with a thick broth which made this soup so special. Plus the ribs was soft, savory and tasty. For the soup itself had savory and a bit spicy flavour from the pepper they used to cook it. If you don't like spicy, don't ever try the soup's chilli paste cause it tasted really hot and a bit sour. You must try it!!!
Smashed Ribs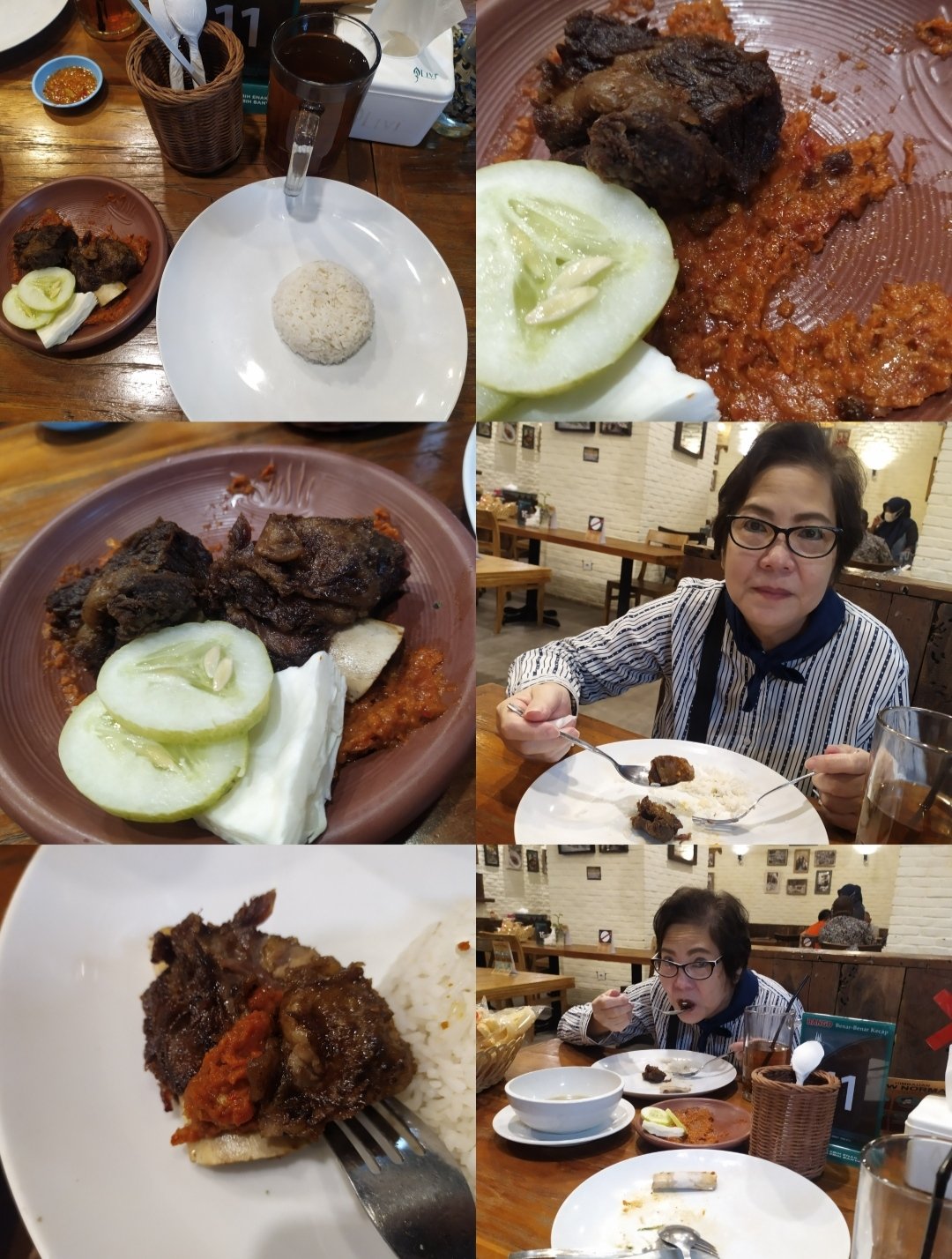 With the crispy fried but soft for the outter part and really soft inside, really tasty savory ribs plus a must try sambal which you could choose the level of its' spicy (i chose the medium, not the hot one). Also a signature menu they had :9, really delicious, irresistible and also a recommendation.
The Price

For our dinner cause we had their package, only costed us 99,999 IDR or around 6.9 USD for that really soooo tasty dinner.
Come and try my food recommendation here!
Warung Tekko
#2 floor Gajah Mada Plaza
53-54th, Gajah Mada street
Central Jakarta
Indonesia
open daily 10am-9pm