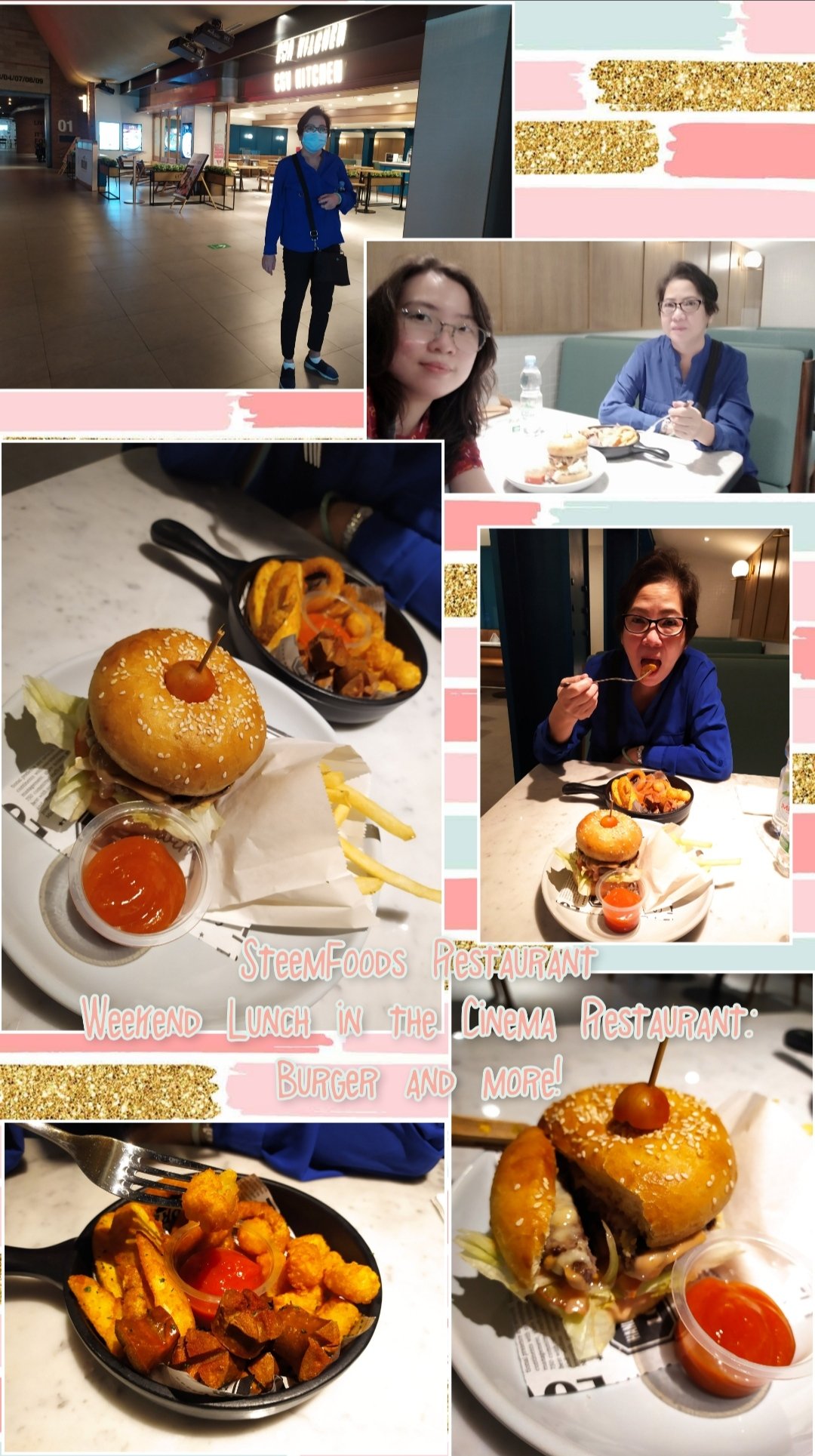 Hello, friends.
Since today i just known this community @steemfoods so this is my first post here.
Today i would like to share one of our experience Last Saturday. That day, i took mom to have our lunch in one of the restaurant which was located at 8th floor Grand Indonesia Shopping Center. Cinema is at 8th floor. Your guess is right, we went to the restaurant which was located in cinema area, and it was the only restaurant in Grand Indonesia which was located in the cinema.
The Restaurant
Here how it looked like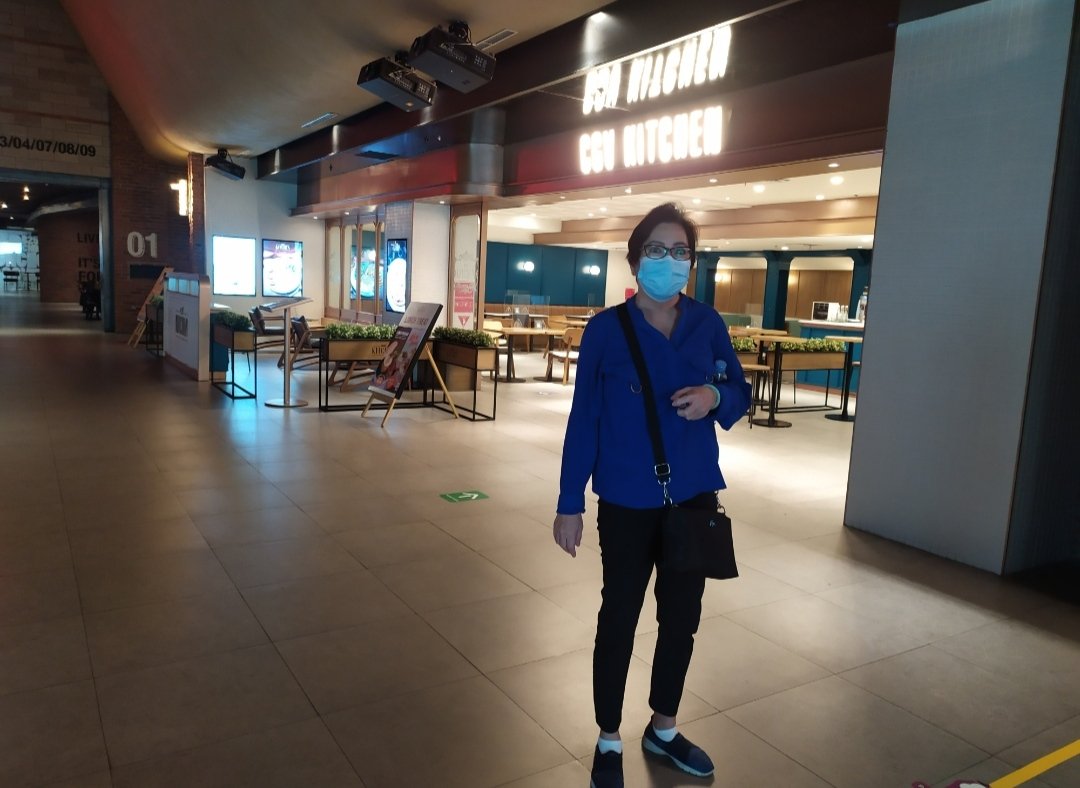 You could see their dining area from outside and also you could see its' surrounding.
The menu

Here, they sold many kind of dishes, from Western to Asian. Also many kind of drinks.
The Dining Area

They had a quite large, comfy and cozy dining area. The interior was dominated with wood, accented with turquoise and soft emerald green colour.
After had ordered around 15 minutes, mom's sampler came then not a long time, my beef burger also came. Here how our lunch looked like

The taste
CGV Sampler

It contained sausage, pom pom fries, potato wedges and also onion ring. All was crunchy and savory. The different maybe all about the texture of them. The potato wedges tasted savory, soft and great. Pom pom was soft inside but too crunchy outside. The onion ring also had hard crunchy skin. The sausage tasted a bit kinda baked one, the smell, and a bit hard outside. They made a mistake in frying them all, too big fire!
Beef burger

The beef burger was completed with french fries. It had beef patty, soft really tasty buns, with letucce, tomato and also cucumber plus cheese. The beef patty had savory flavour and it also contained pepper. It was tasty but not the best one i ever tasted. The french fries was also fried with too big fire.
When mom asked the bill, the waitress nicely brought it to mom. And on our table mom asked about the waiter that once had served us, she said his work contract already ended, i thought it also happened to their chef, that was why the food was not as delicious as before.
The Price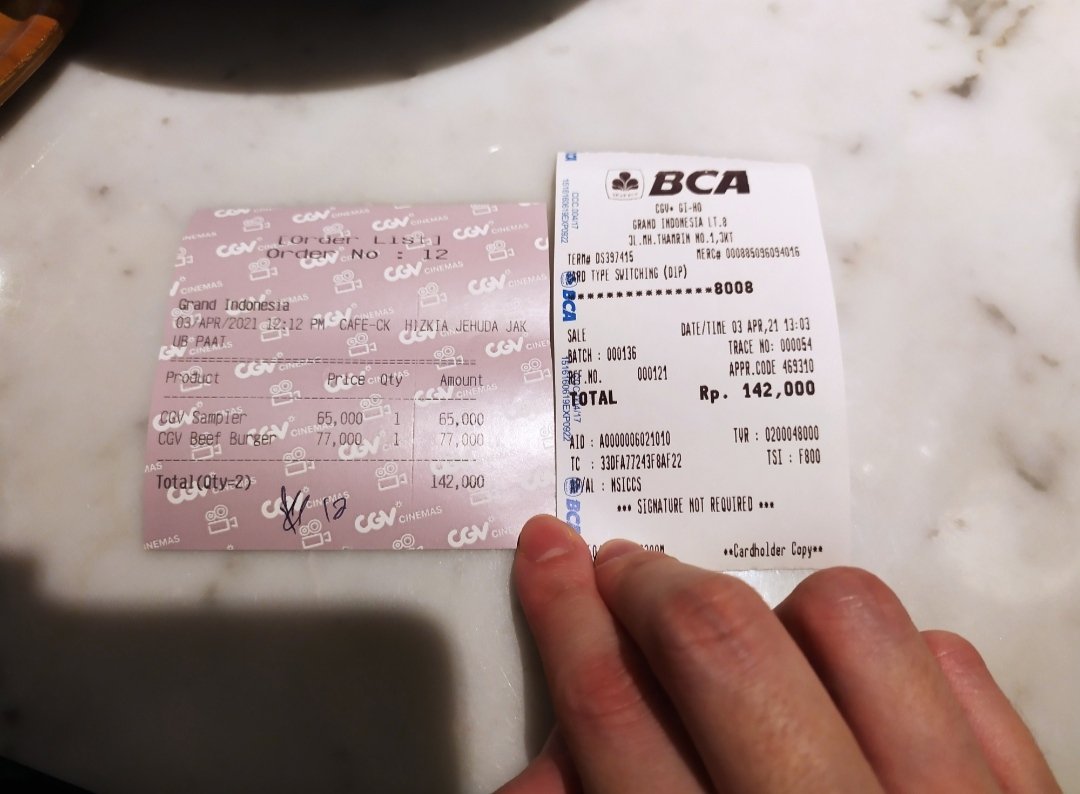 It was 142,000 IDR or around 9.8 USD for our lunch.
Hope you enjoy my article and stay tune for my next article. Thank you for passing by!
Business Information
CGV Kitchen
8th Floor West Mall
Grand Indonesia Shopping Center
Central Jakarta
open daily 12am-8pm (until 9pm on weekends)