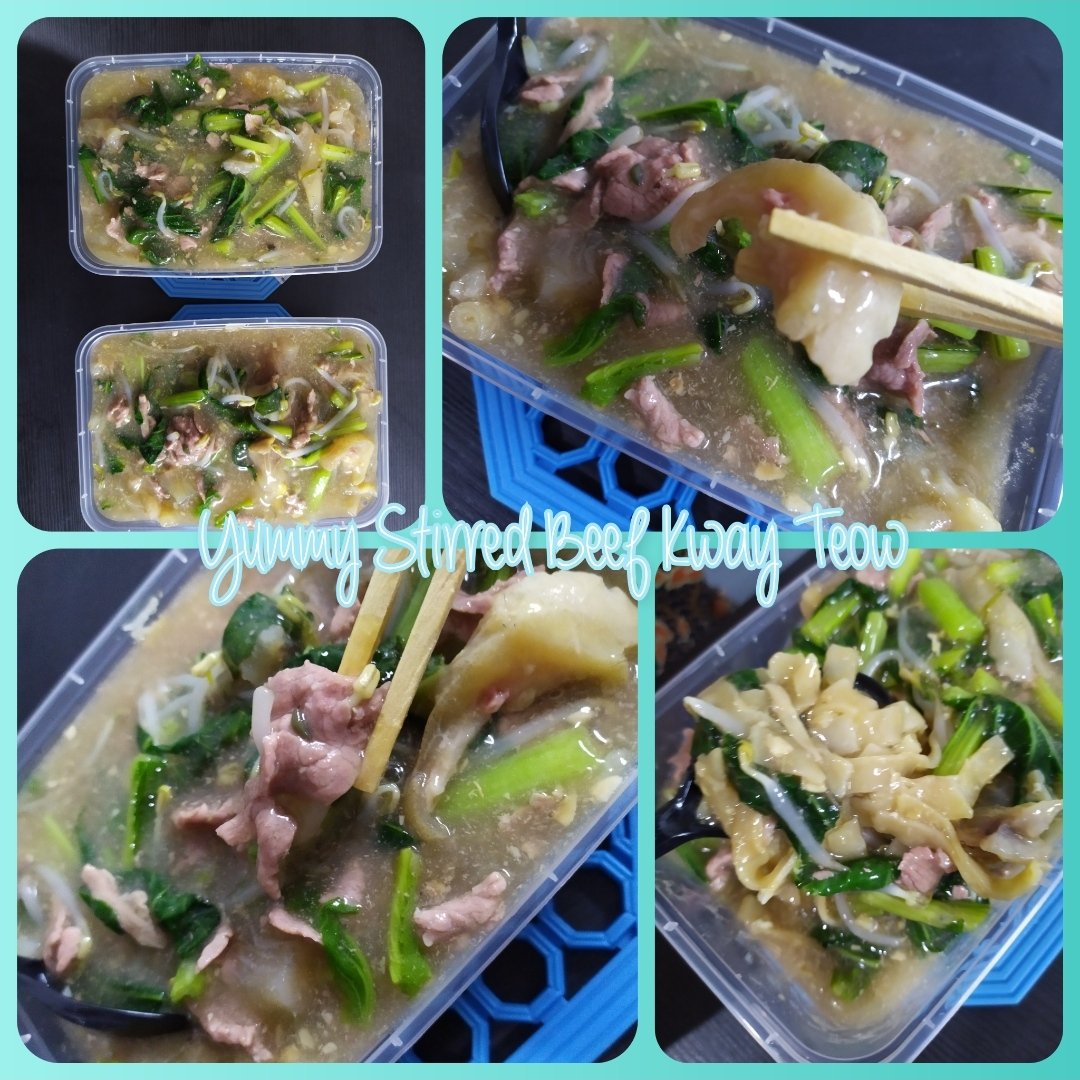 Hello, friends especially foodies in @steemitfoods!
Last night i didn't go out for the dinner but like my motto, i still could enjoy many kind of delicious dishes from home. So around 5pm i already prepared to tab my phone and ordered for our dinner. The dinner yesterday was stirred beef kway teow which costed me around 76.998 USD or around 5.3 USD for two portions of it. I ordered it in one of well-known kway teow restaurant here.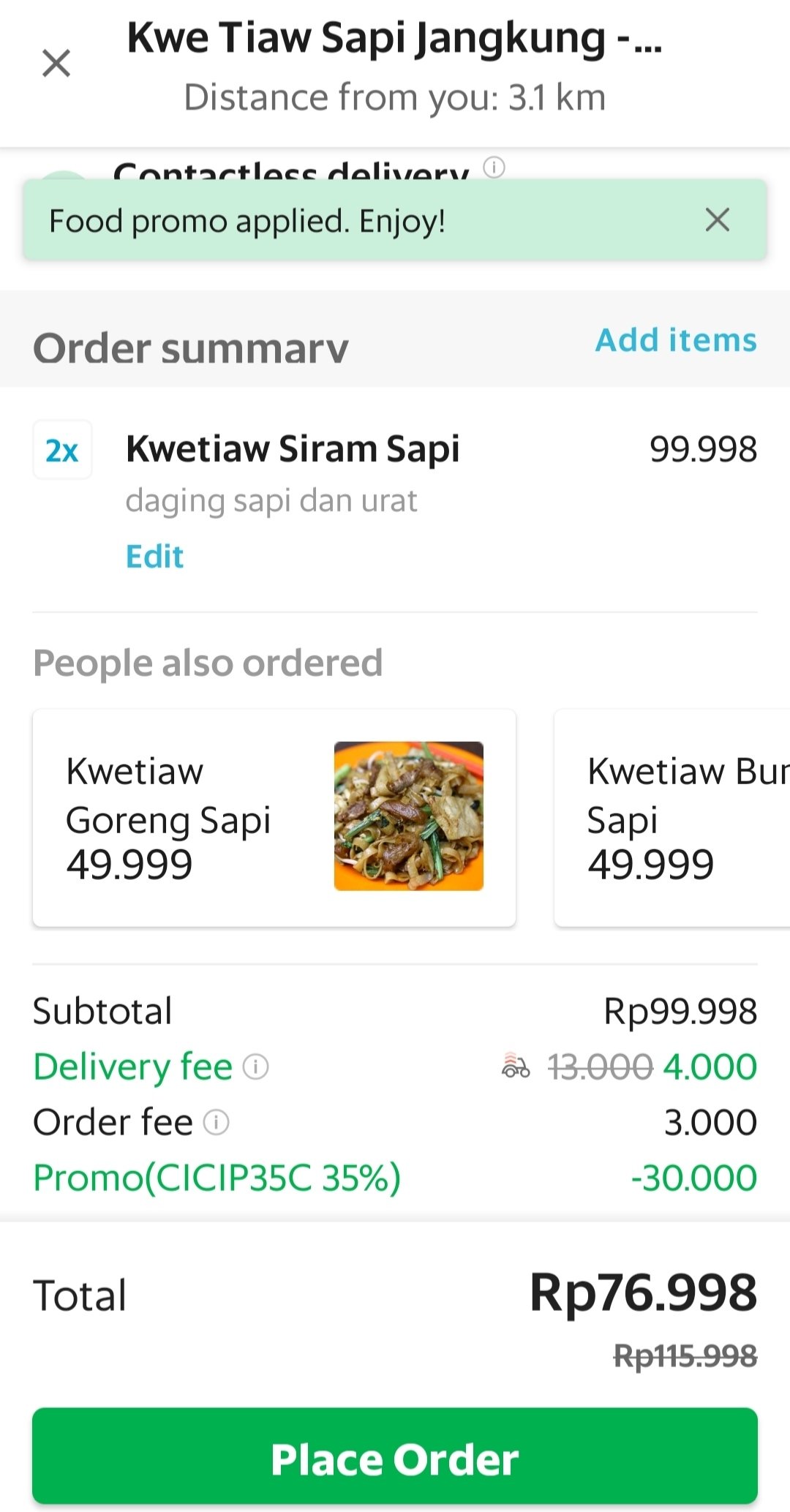 Around 40 minutes, our order came. Here was our dinner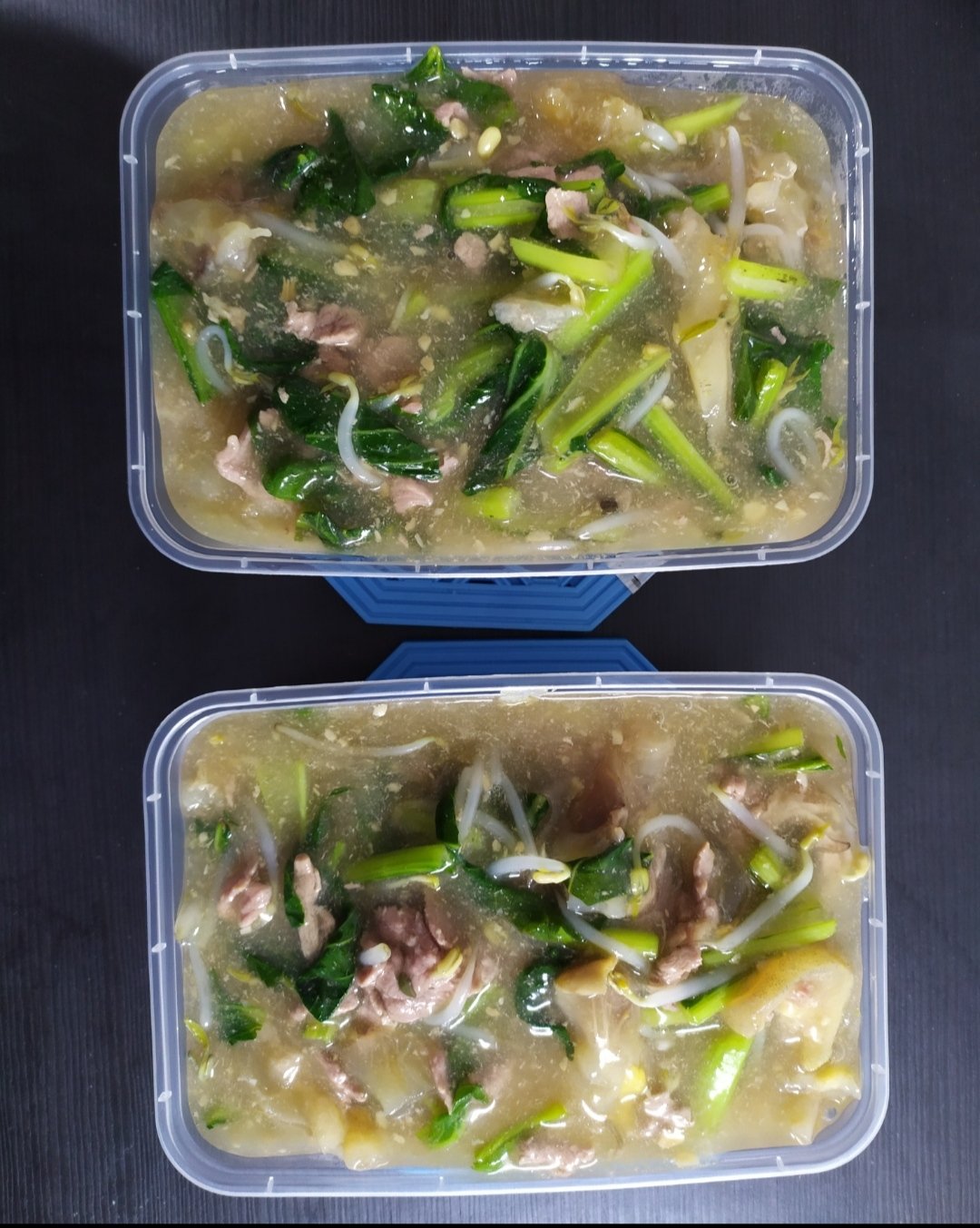 The stirred beef kway teow had savory sweet flavour. It also had beef sliced, soft tendon which was sooo yummy and veggies as its' toppings. The kwayteow was so soft.

To bring extra spicy and savory, you could also give savory soy sauce plus sliced green chilli like i did.

Business Information
Kwetiau Jangkung - Seasons City
West Jakarta
open daily 11am-8pm (or until 9pm on weekends)
You could order it via online transportation app like i did