A GREAT GREETING TO ALL.
Chicken wrap with vegetables, in a pan.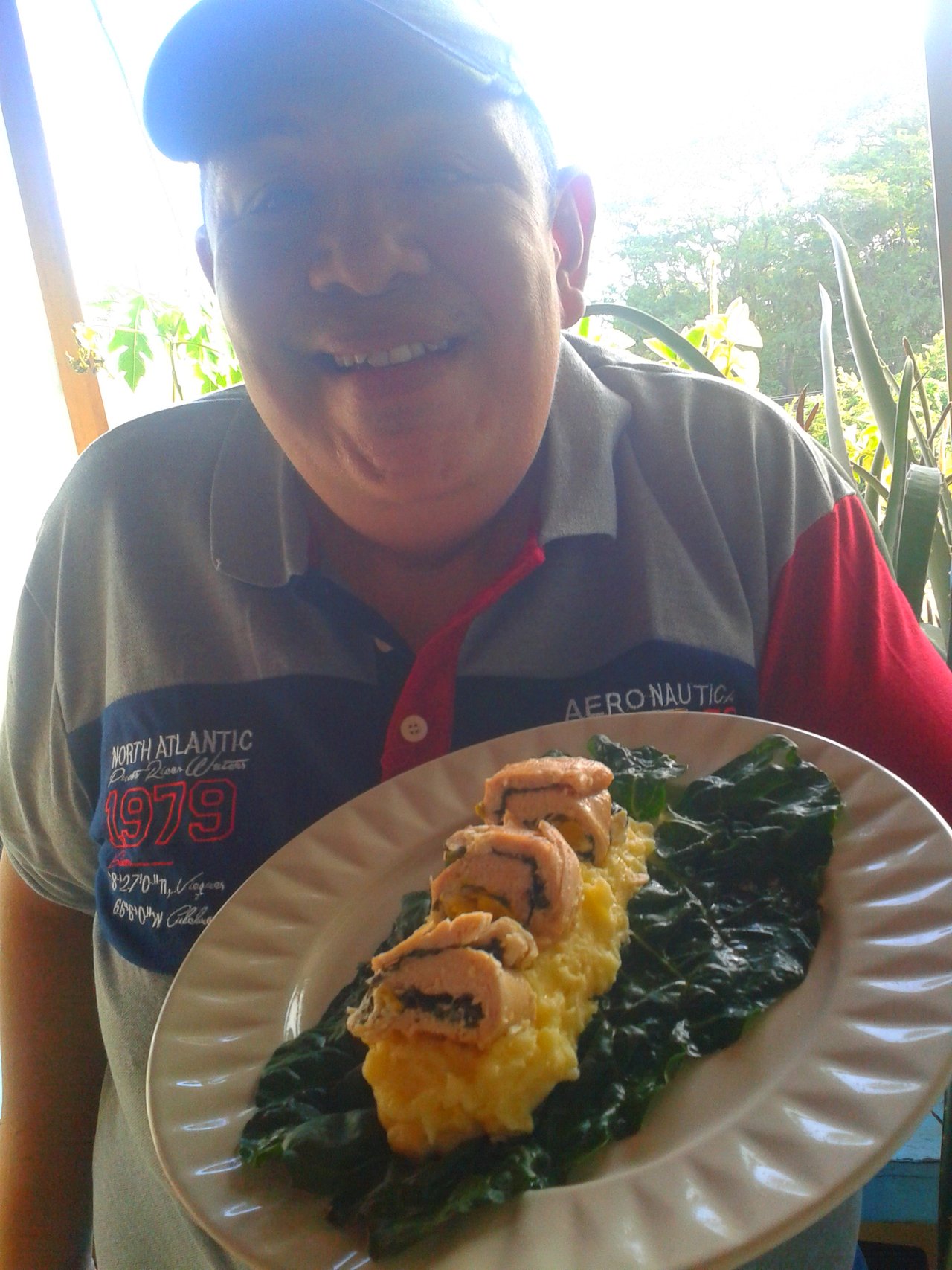 Chicken wrap with vegetables, in a pan.
This time I will share an easy and very healthy recipe, ideal for lunch, it is a chicken wrap stuffed with spinach, cream cheese and avocado, accompanied with a bed of delicious and creamy mashed potatoes.
Chicken wrap
What are we going to need to prepare this delicious and exquisite recipe: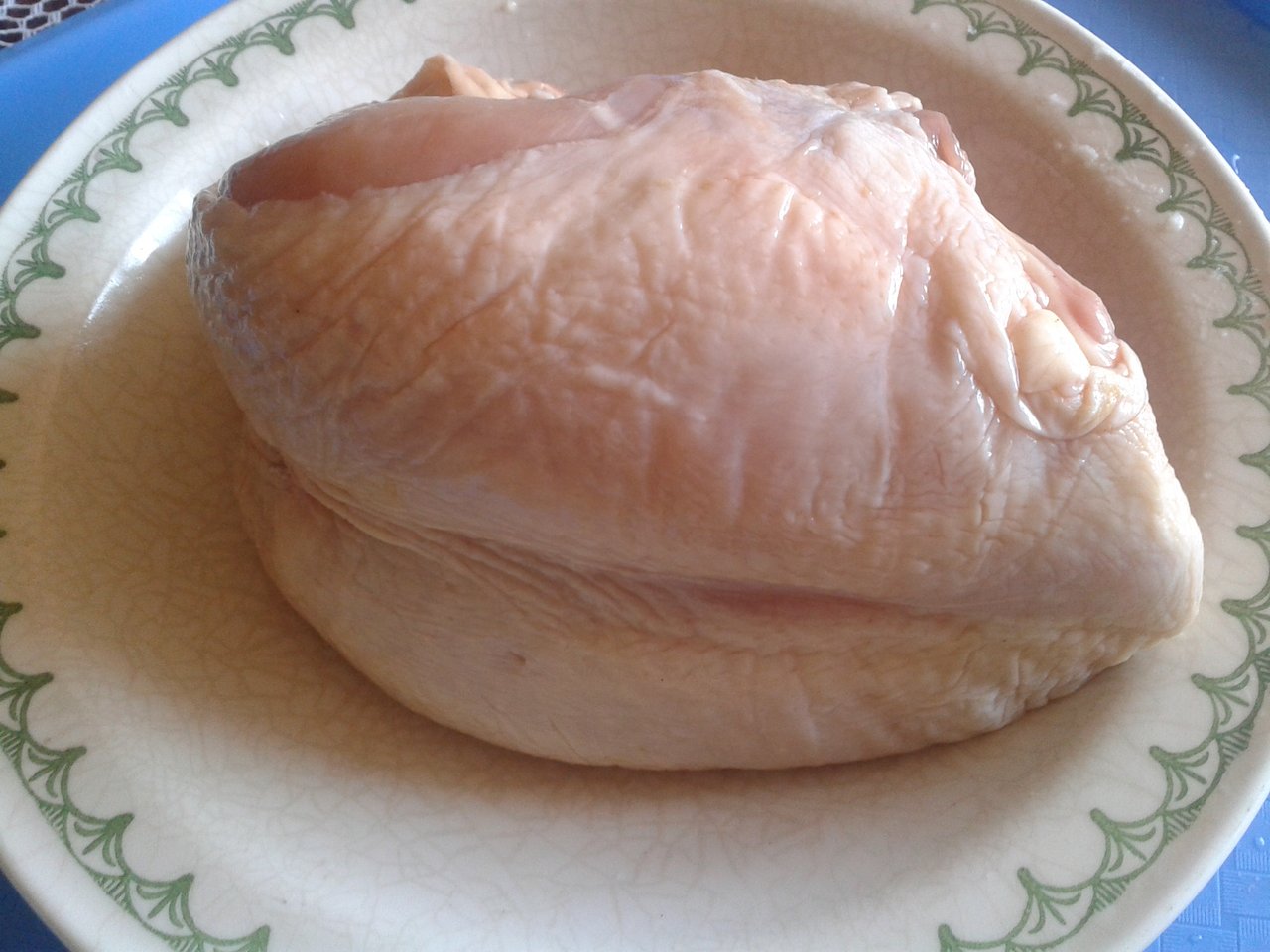 We fillet the breast with a cross cut, leaving the fillets very thin.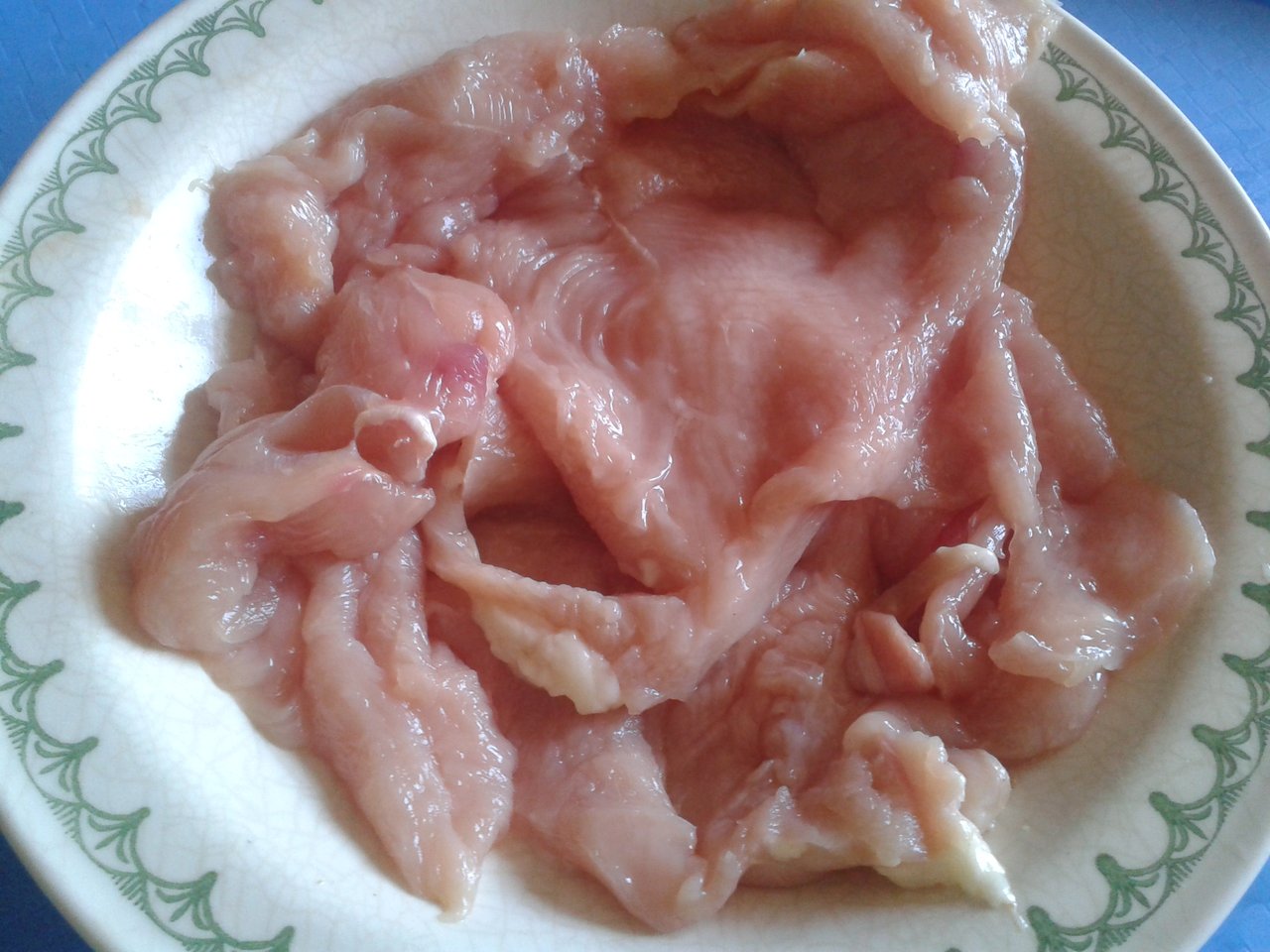 Ingredients for filling:
200 grams of chard.

Two large tablespoons of cream cheese.

Avocado.

Salt and pepper.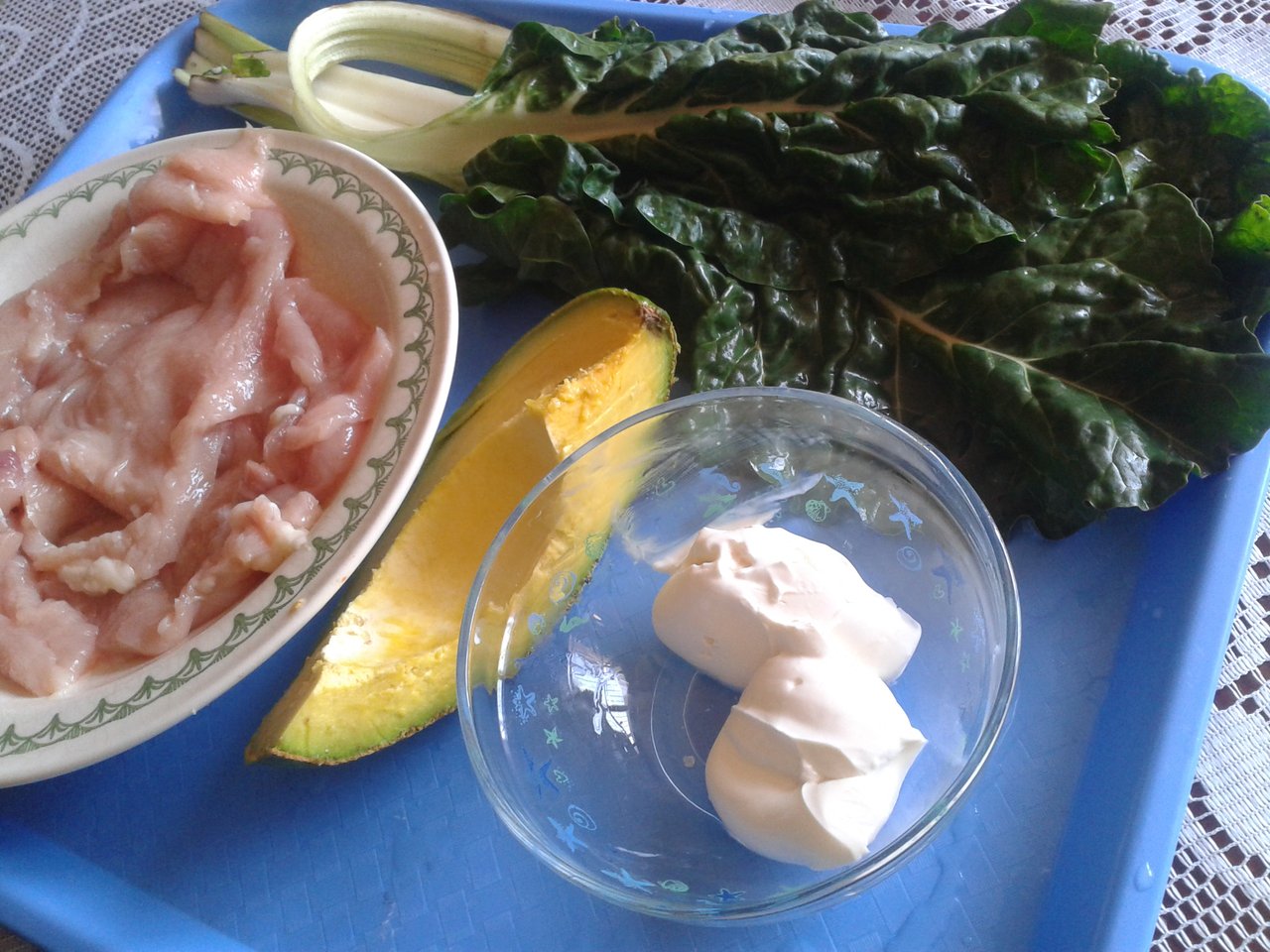 We spread our chicken fillet by placing the chard, the cream cheese and the avocado finishing with 1 pinch of salt and pepper.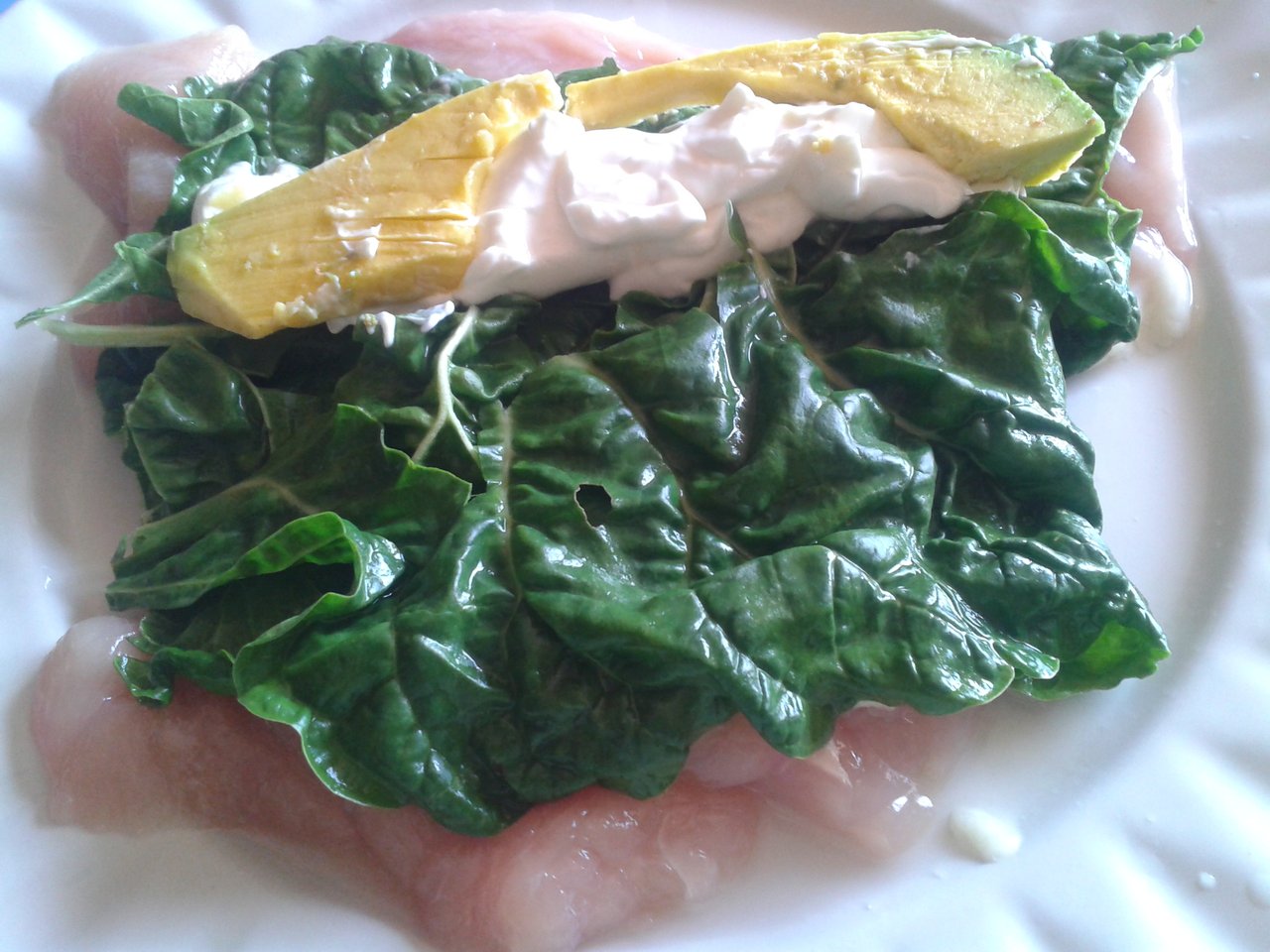 We roll it up, take it to the pan with a little olive oil and put it to cook for 30 minutes to wait for it to brown.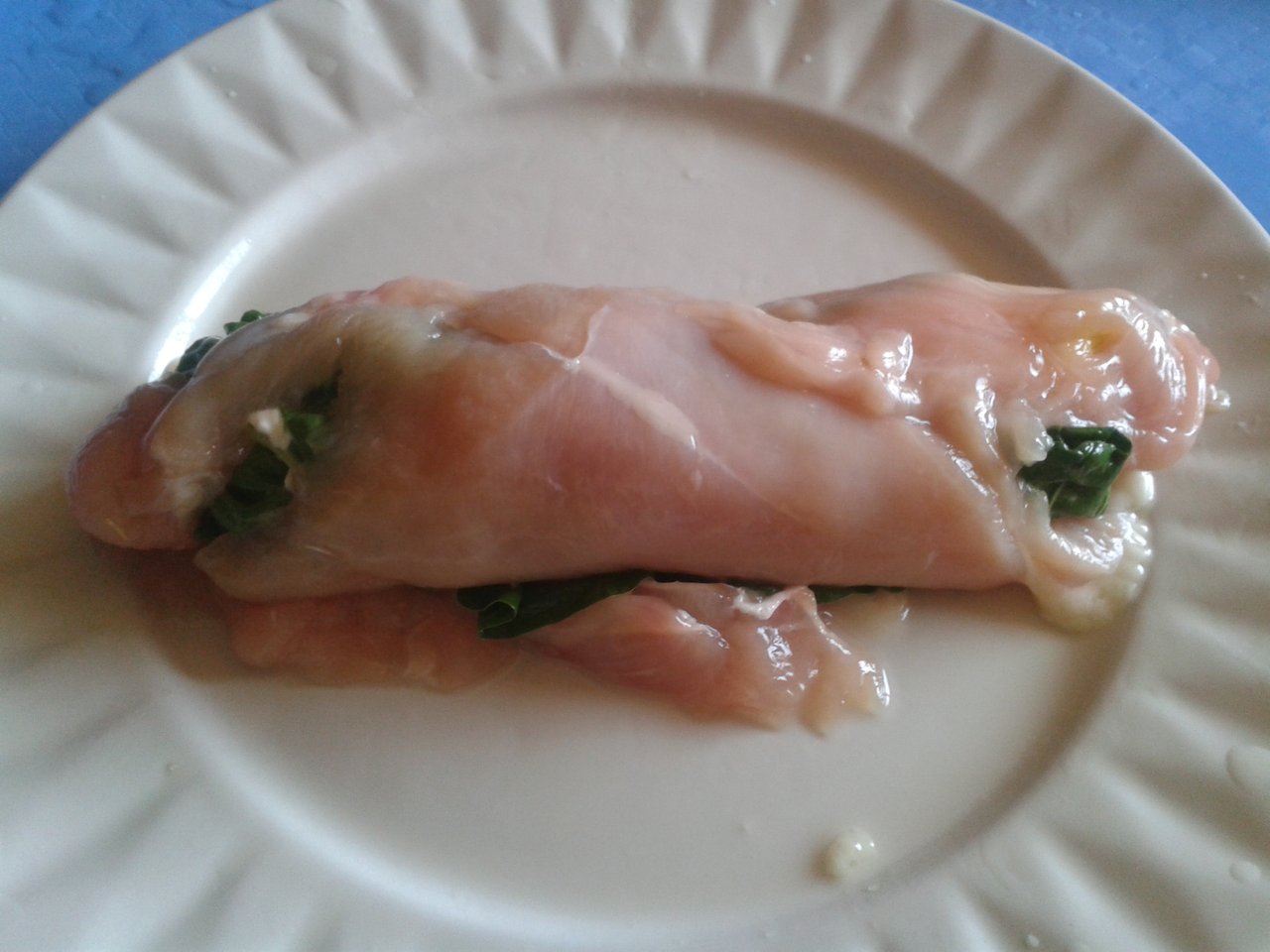 Ingredients for the mashed potatoes.
500 grams of potato.

Milk.

1 tablespoon of butter.

Salt and pepper.
Once the potatoes are cooked we add the butter, the milk, the salt and the pepper, we crush until it is a creamy consistency.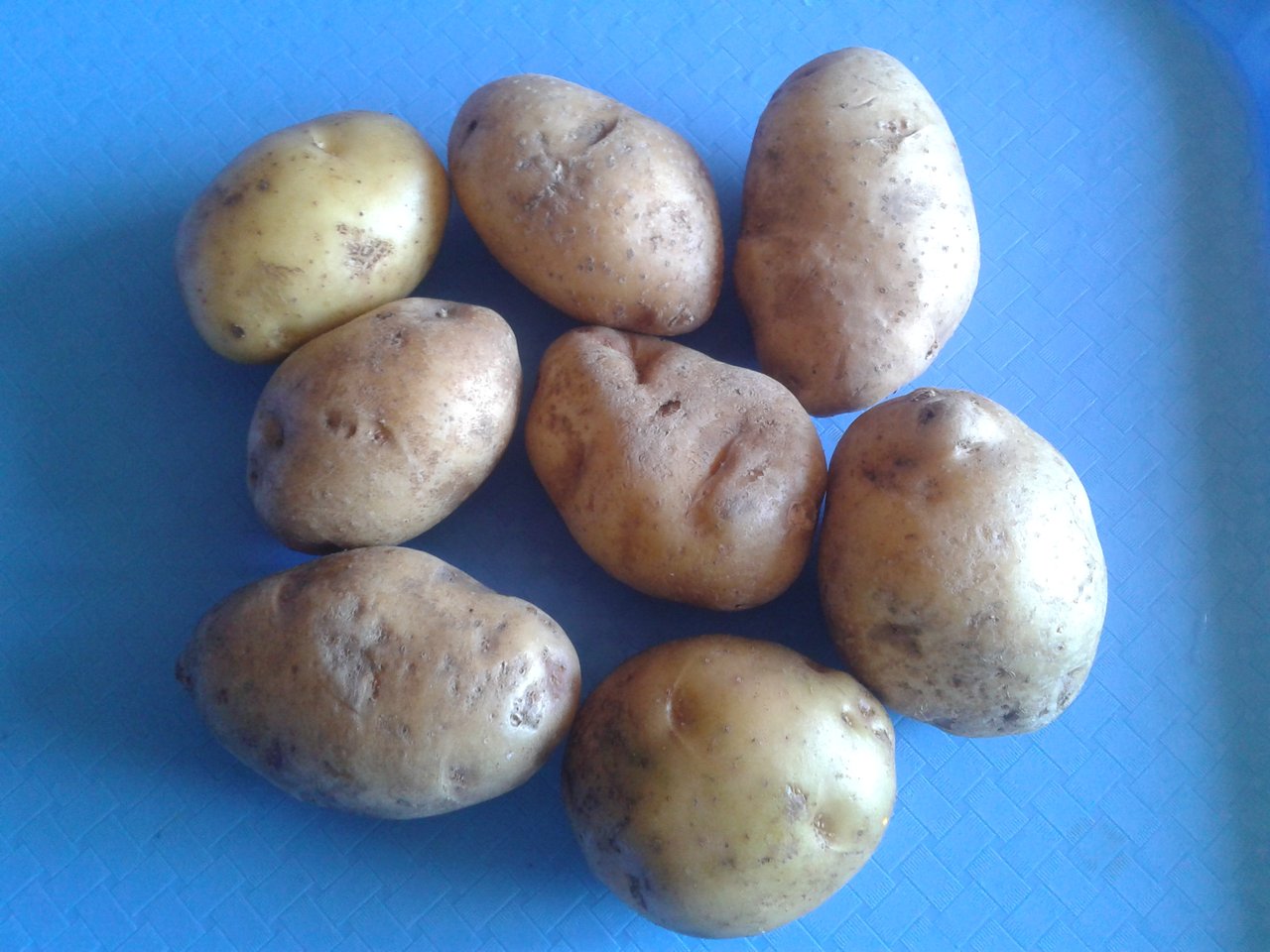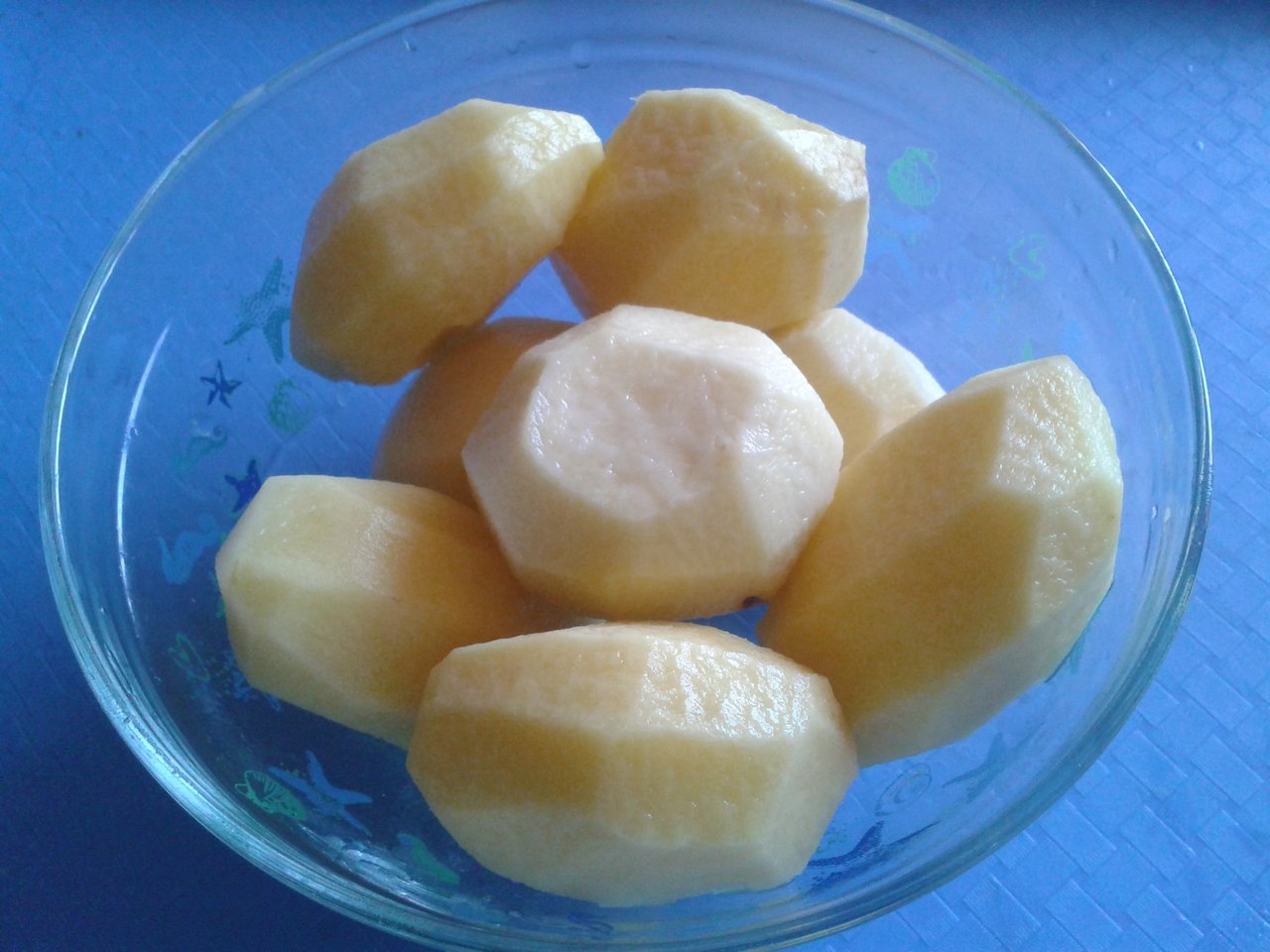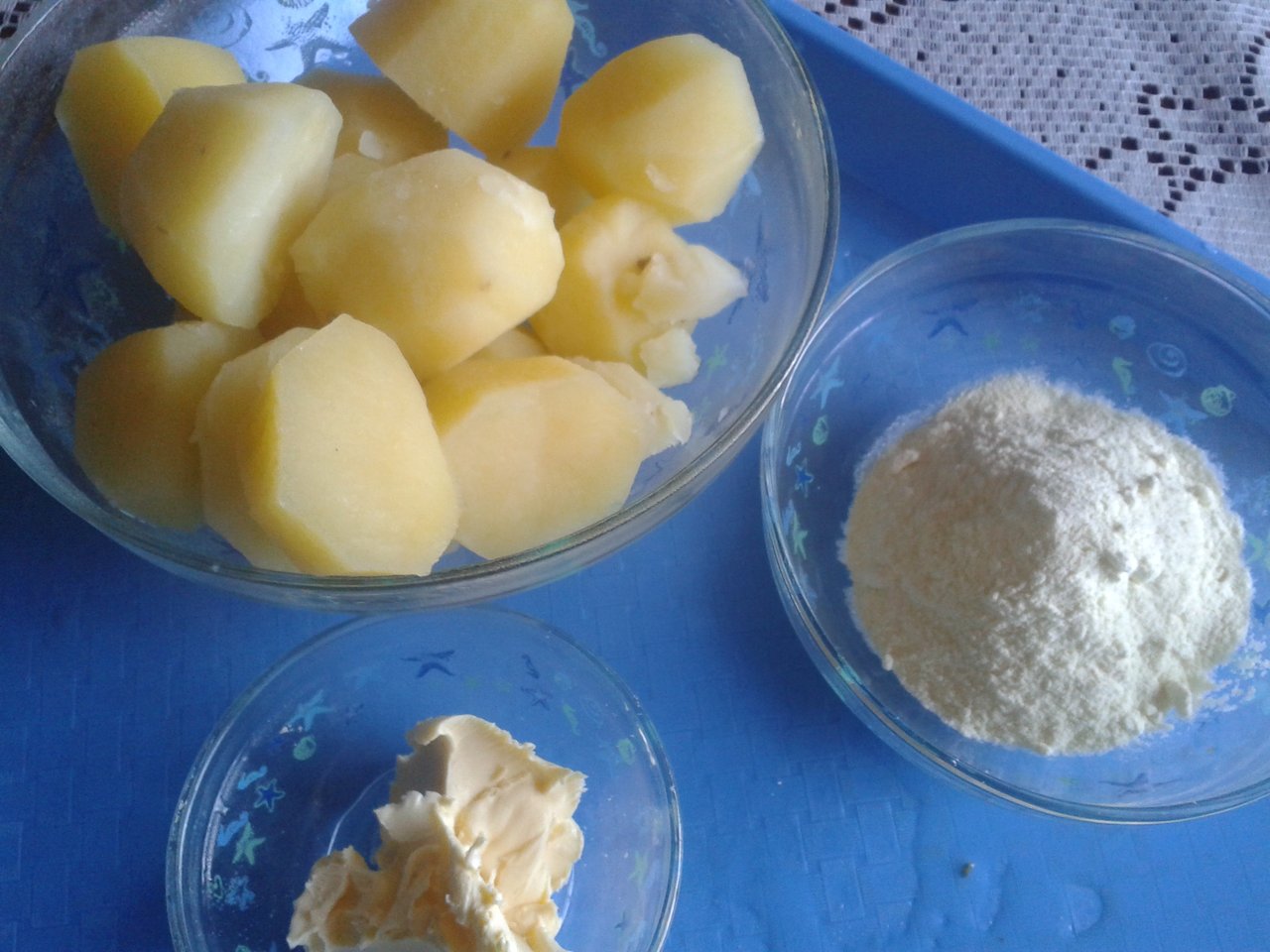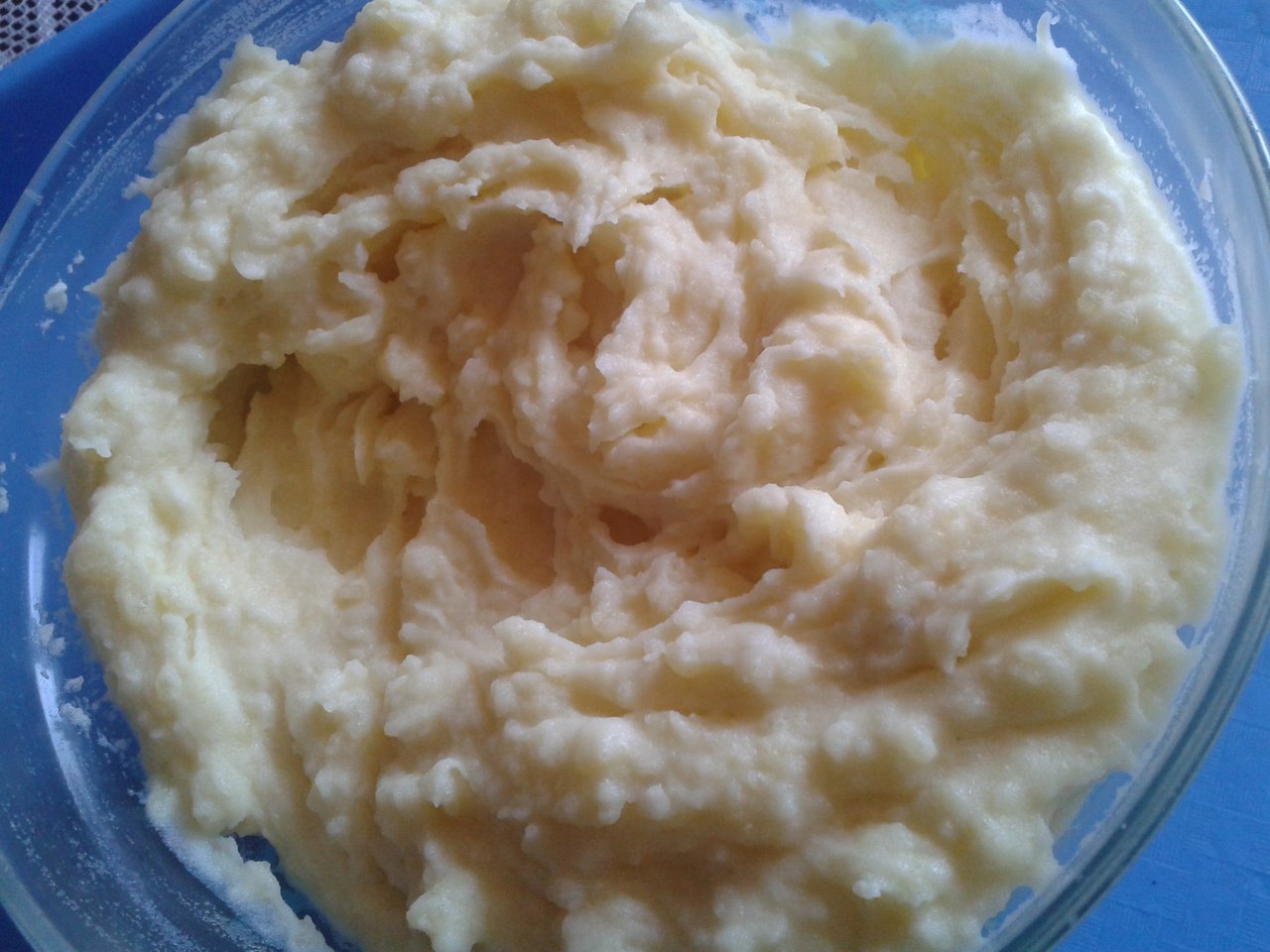 We place and we can serve to eat.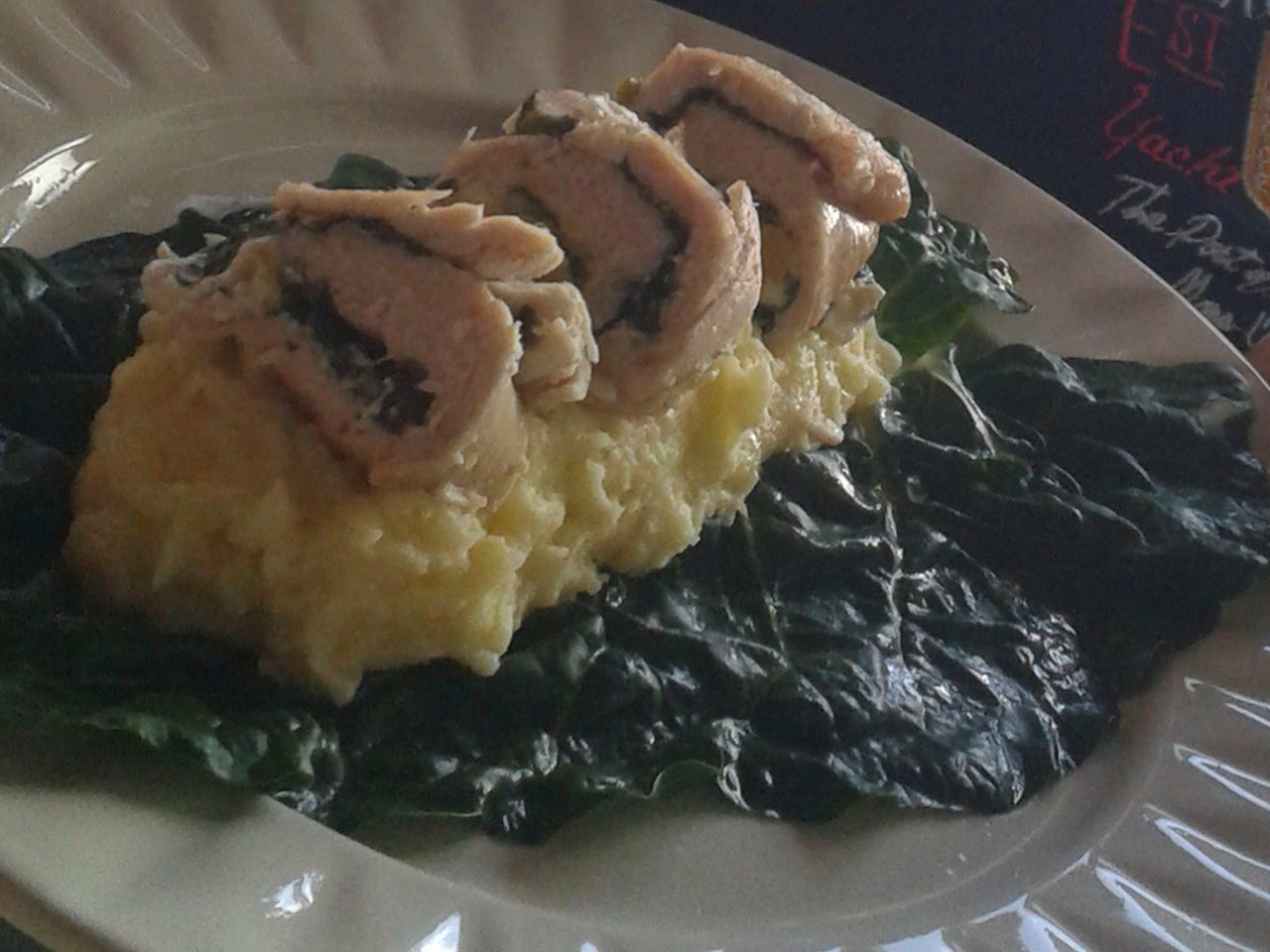 I appreciate the support of @steemcurator01 and @booming01, @booming02 for their votes to this community of #steemfoods where extraordinary and quality recipes are shared, and our great contributor @alikoc07.