Dear Steemit friends,
Today I want to share with you my favorite breakfast ever and it does not require much time! I just love to eat healthy because then I have so much energy and I am definitely feeling better.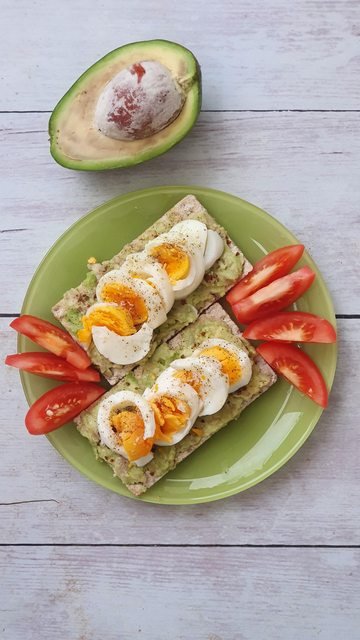 So you will need:
✔️ 2 boiled eggs
✔️ 1/2 avocado
✔️ tomatoes
✔️ toasts
✔️ chia seeds
It is very simple, just cook your eggs and mash a half of avocado, it must be creamy enough to put on toast! Put eggs on the top,then add a small spoon of chia seeds and voilà! You can eat any vegetables with it but I mostly eat tomatoes.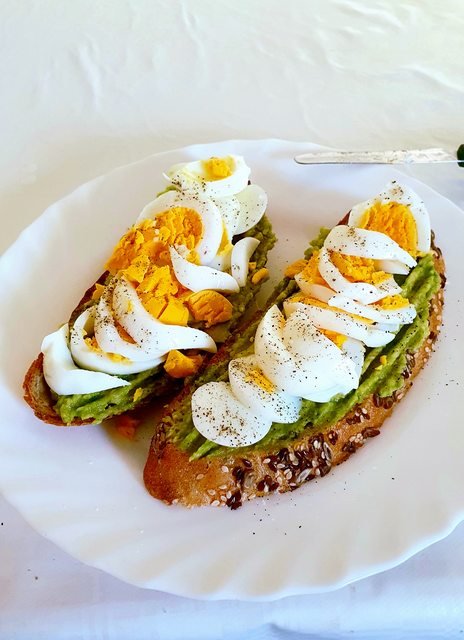 You can use integral bread too!
Tell me do you like avocado or share with me some recipes if you like! 😊
Hope you will try this one and have a good day,
@exanime15