Greetings, to all the readers of this wonderful Community!
First at all, I want to share with you a delicious meal and its recipe. This is not a typical dish from my country; it is just what I wanted to have for lunch yesterday.
I live in Venezuela and I love cooking so much! I am always trying to cook different meals depending on the occasion or my mood.
I cook this meal at least twice a week, Pork Chops and Pasta are one of my many favorites dishes, also including Chicken and Pasta.
In this entry I want to present you the meal I had for lunch: Pork Chops, Fettucce with Napolitano Sauce and Coleslaw; and for dessert: Brownie.
Let's begin with the ingredients I used for this meal:
• 5 Pork Chops.
• Seasonings to taste: Garlic, Basil, dried Tomatoes and Parsley.
• 3 chopped Garlics.
• A pinch of Sea Salt and Black Pepper.
• 1 teaspoon of Olive Oil.
First you need to season the Pork Chops and let it rest for about half an hour. Then you preheat a frying pan with 1 teaspoon of olive oil. When heated, put the Pork Chops in the frying pan to medium high for about 7 min each side. Once you cooked the chops put them aside.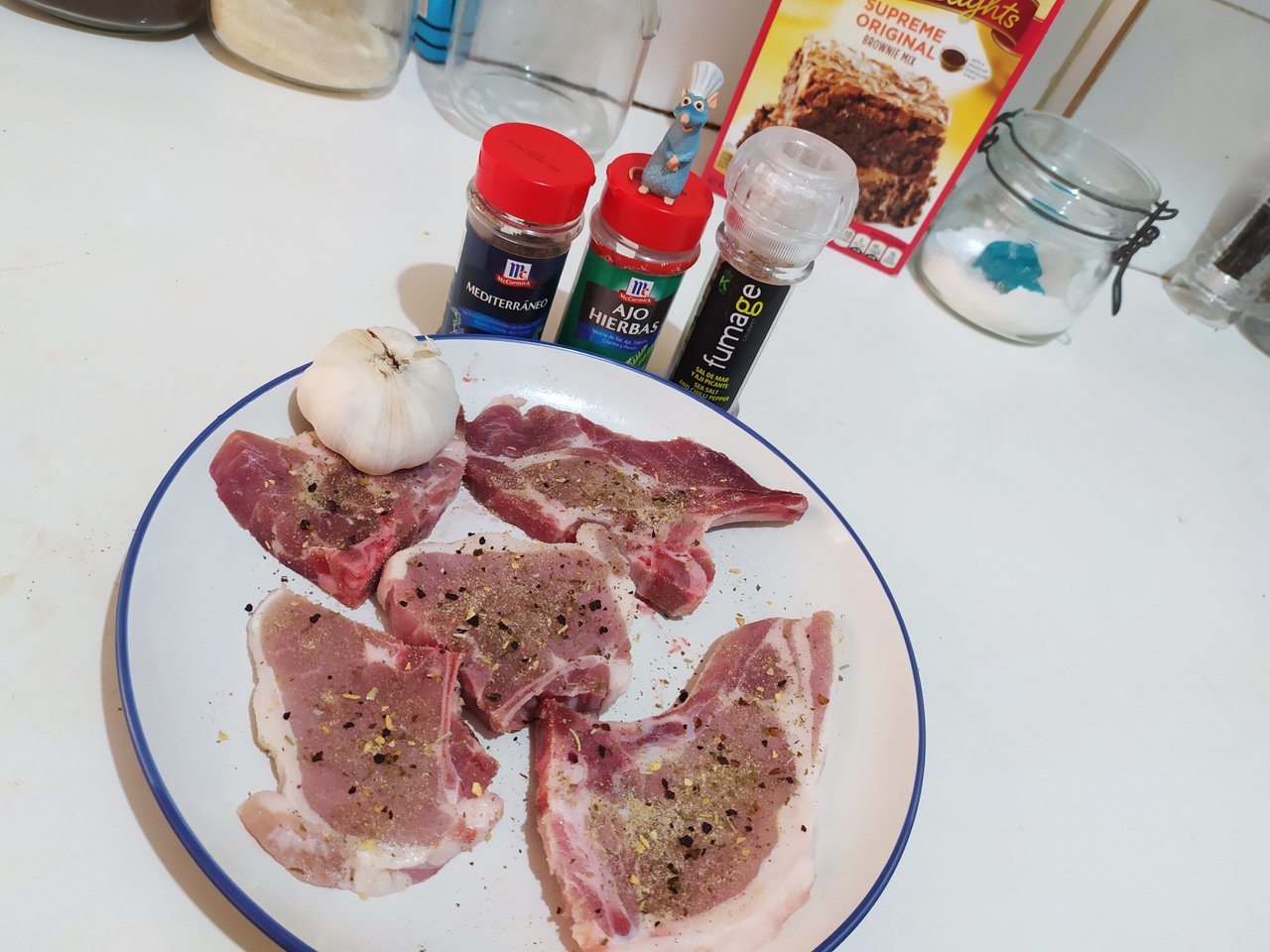 Pork Chops are marinating with the seasoning. Of course my friend, my "Little Chef, Remy" is accompanying me through all the process
For the Napolitano Sauce:
• 200 grams of Tomato Purée.
• 1 chopped Onion.
• 1 spoon of Olive Oil.
• A pinch of glass Sugar.
• 1 teaspoon of Oregano.
• Half cup of water.
In a pot add the Olive Oil, and then add the chopped Onion. Let it cook for 4 minutes in medium fire. Once onions are gild add the Tomato Purée and the water stir slowly; let it boil and then add the rest of the ingredients, stir very well. Let it cook for 6 minutes and put the sauce aside for the pasta.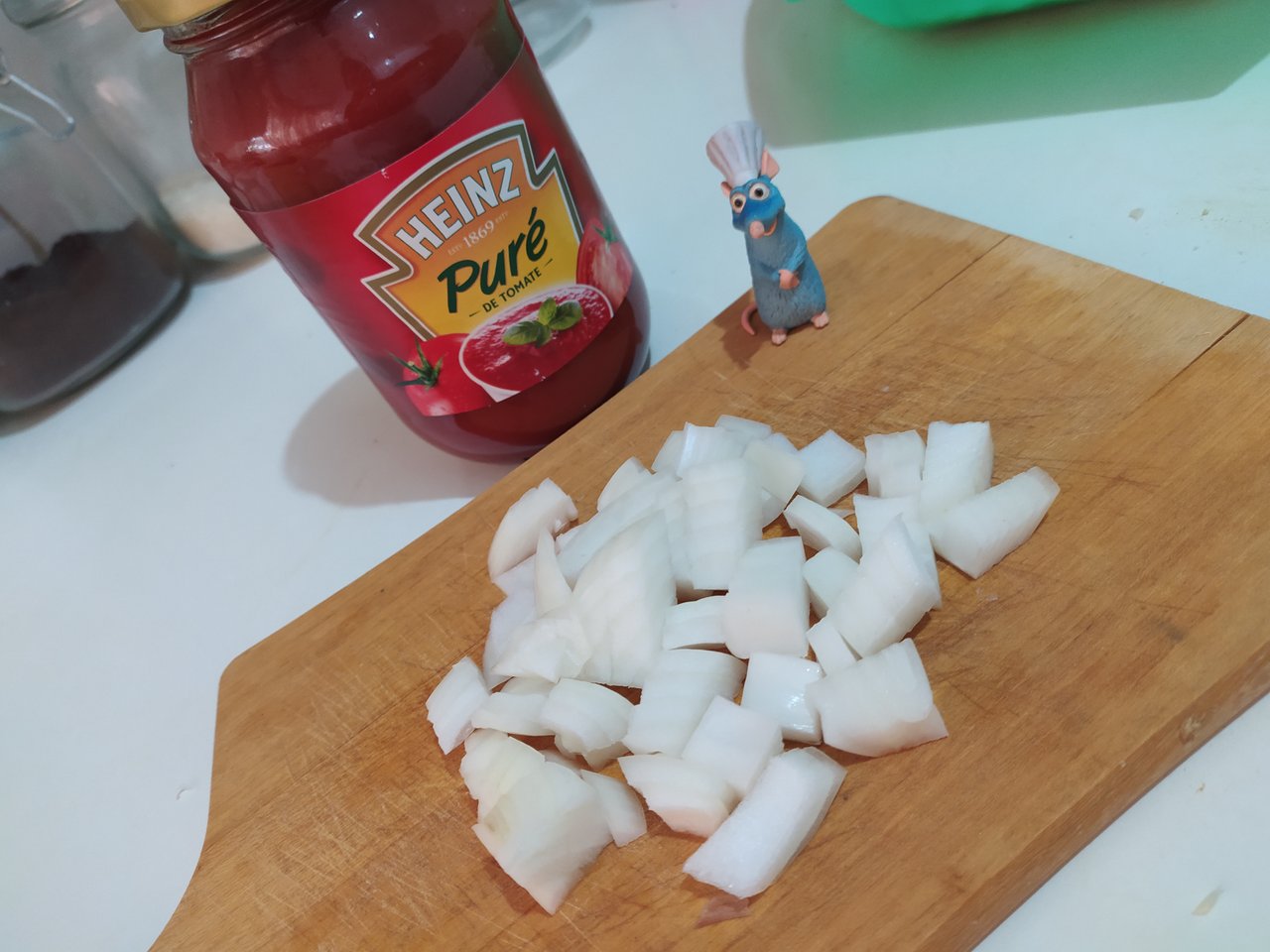 Chopped Onions for the Napolitano Sauce and my "Little Chef, Remy"
For the Fettuce:
• 300 grams of Fettucce Pasta, approximately to 7 hampers of Fettucce.
• Salt to taste.
• Parmesan Cheese to taste.



The Fettucce I used for this recipe
Boil water in a deep pot, add salt to taste. When boiling add the hampers and let it cook. I boiled for 8 minutes approximately it depends on how you like your pasta. I like the pasta "al dente."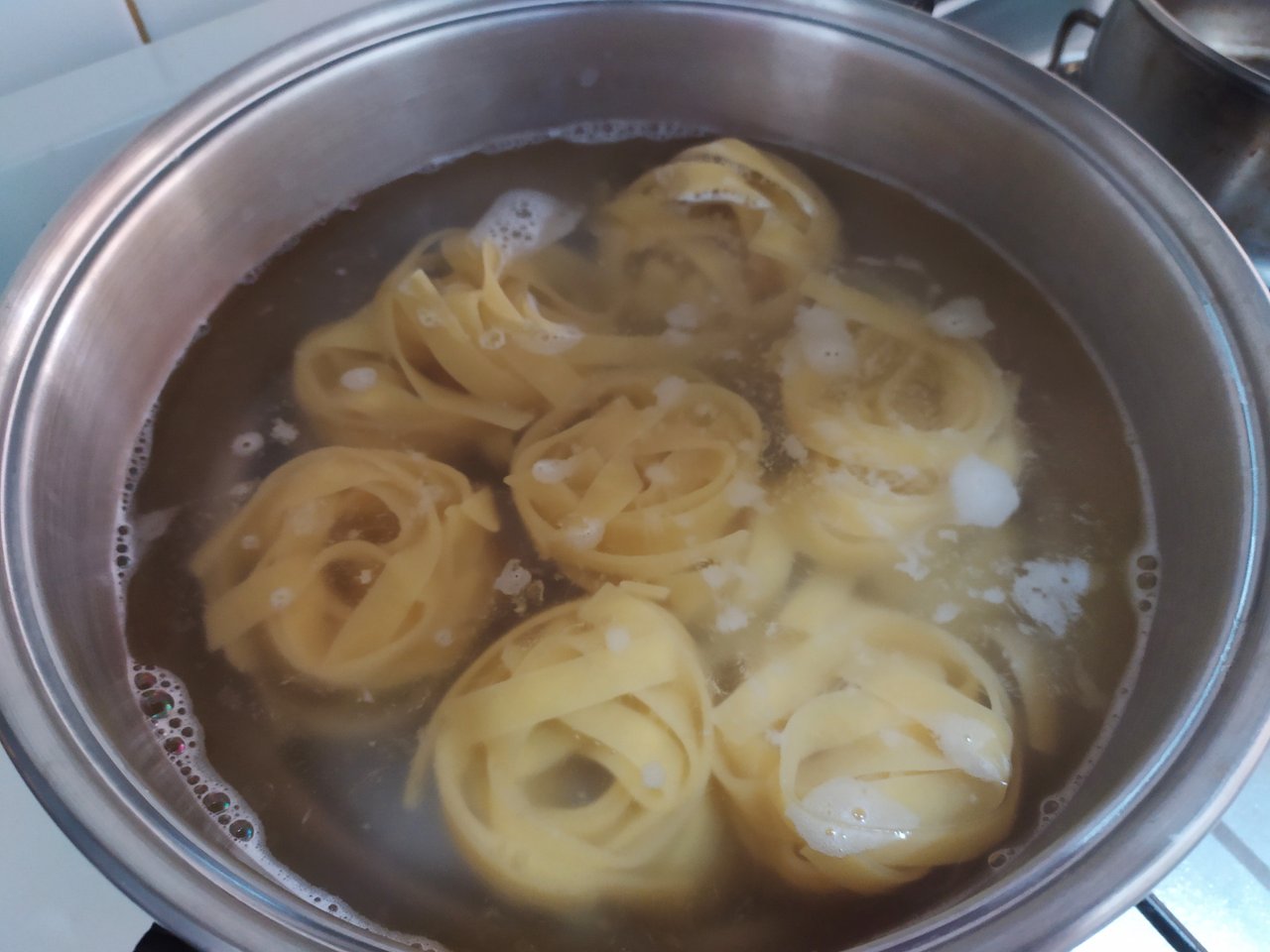 Fettucce hampers boiling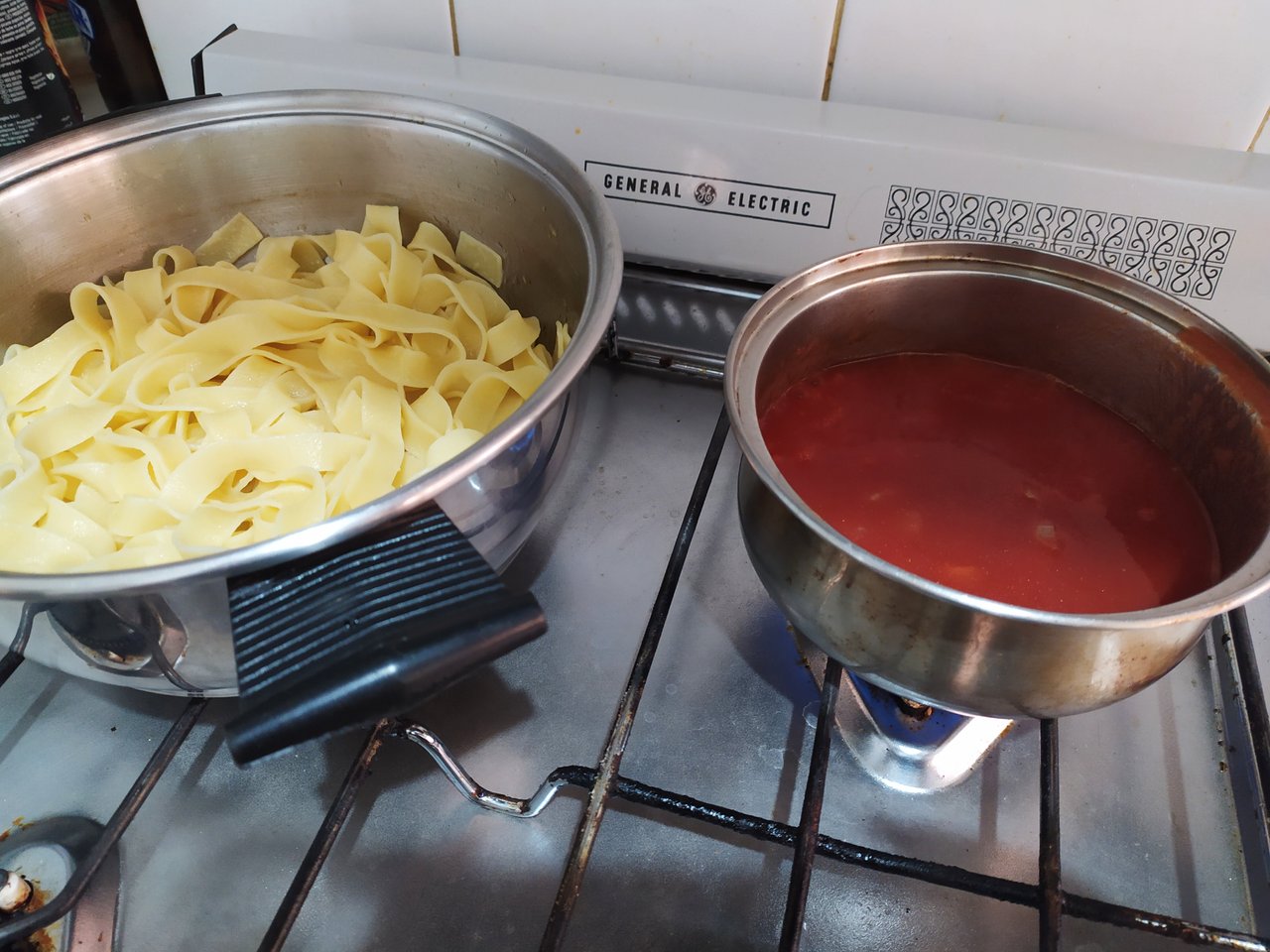 The Fettuce and Napolitano Sauce are ready
For the Coleslaw:
• 200 grams of white Cabbage.
• 1 small Onion.
• 1 medium Carrot.
• Olive Oil to taste.
• A pinch of Salt.
• 1 teaspoon of white Vinegar.
• 2 to 3 spoons of Mayonnaise.
Cut the Cabbage into small pieces or julienne, rinse it with clean water. Chop the onion in julienne. Grate the Carrot. When ready put all these ingredients in a Salad Bowl, and then add the Olive Oil, the Salt, white Vinegar and the Mayonnaise all together and mixed them well.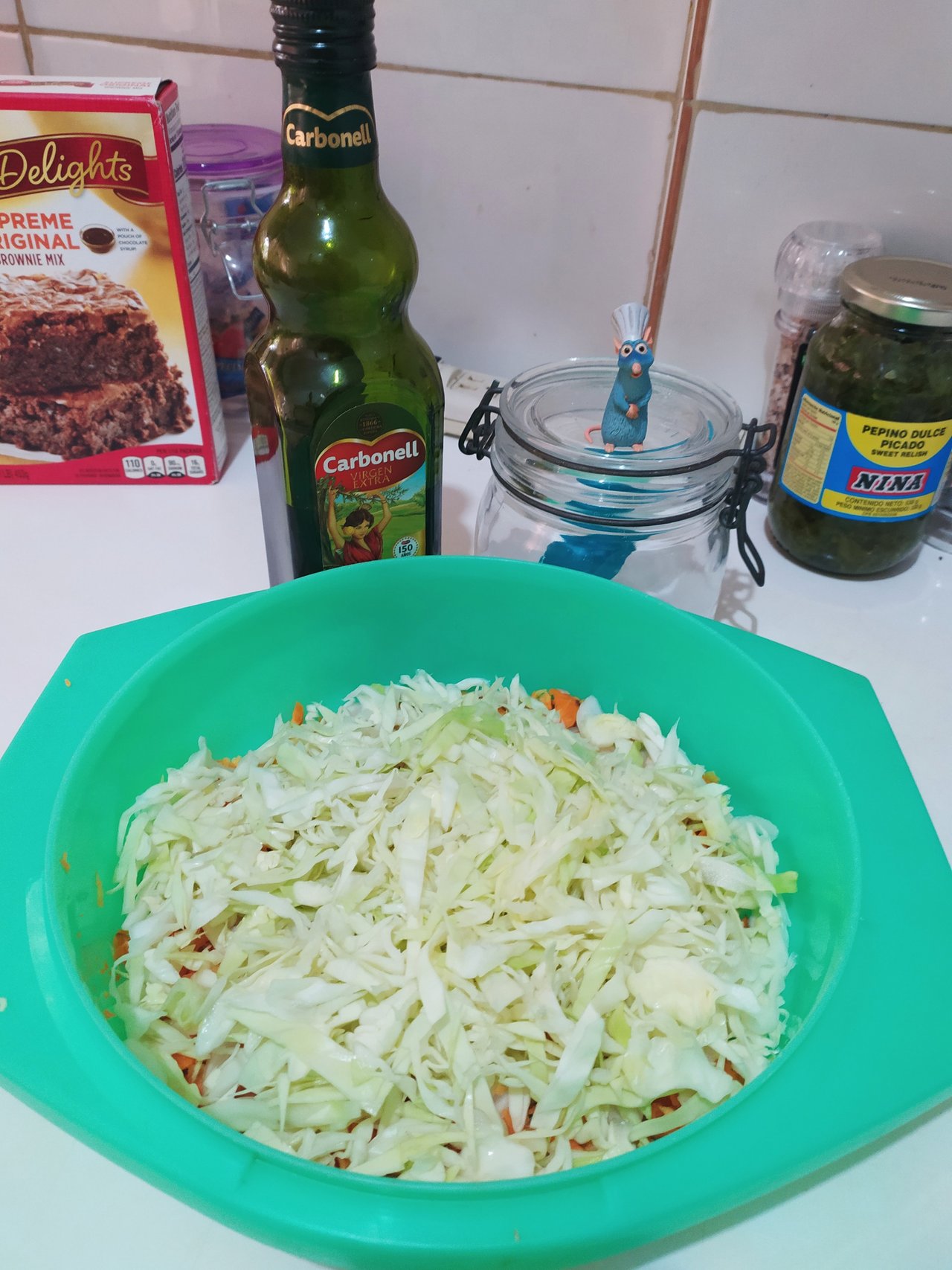 Cabbage in julienne, grated Carrot, Olive Oil and my "Little Chef, Remy"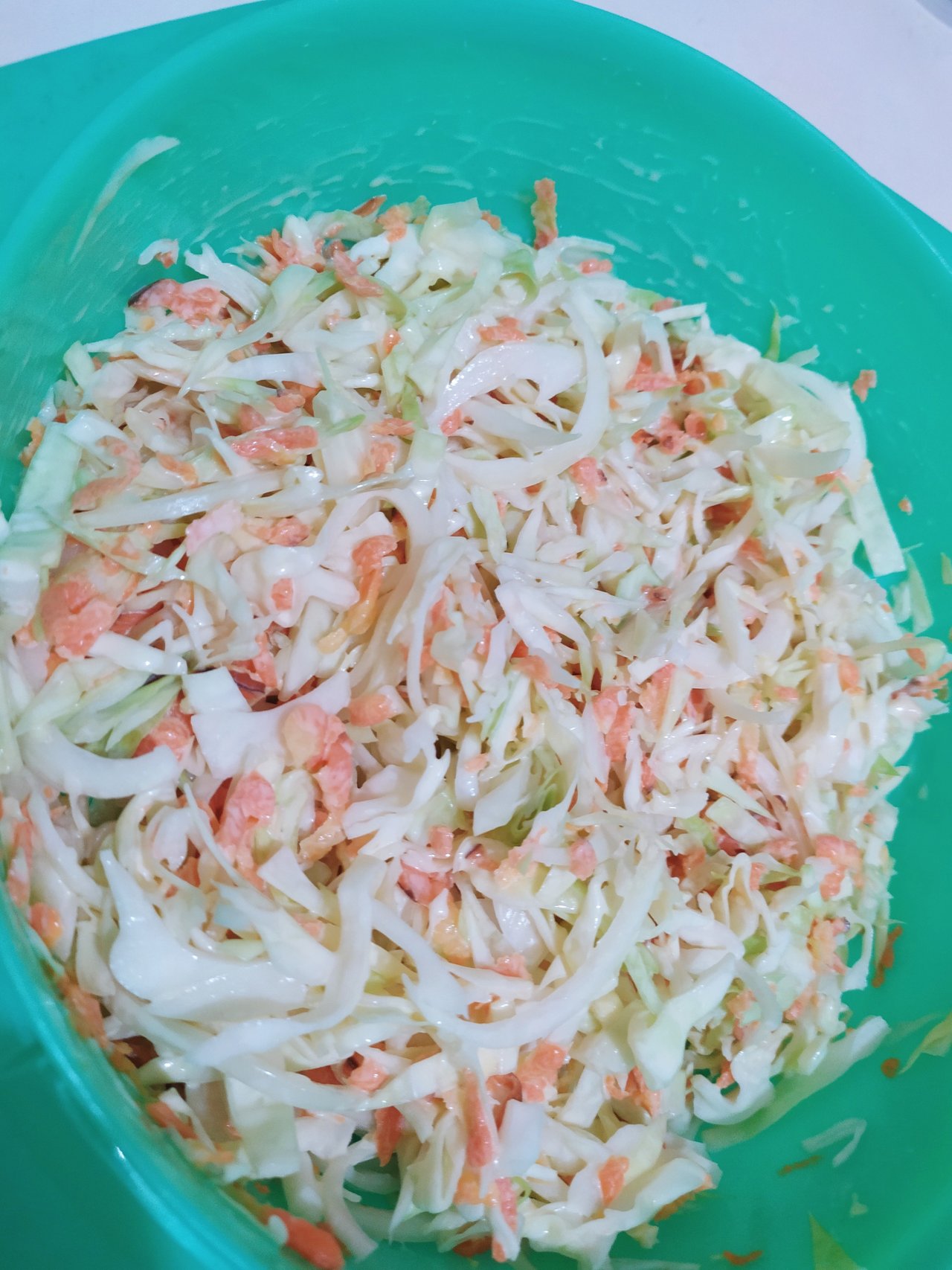 Voilá, your Coleslaw is ready to serve!
Once you have all your side dishes ready put them on a plate.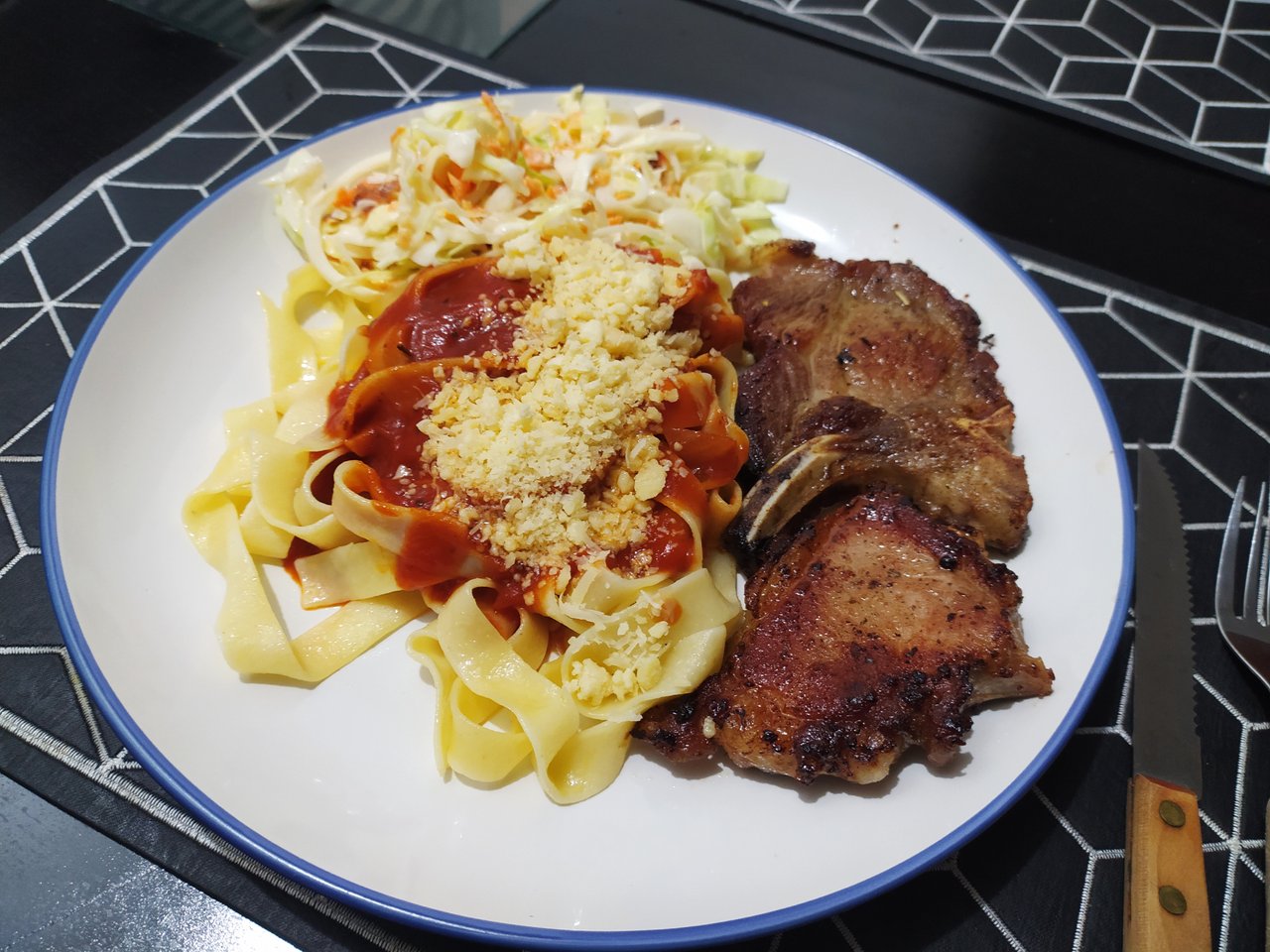 This is the lunch ready with all the ingredients
---
For the dessert I just follow the previous instruction in the back of the box.
This time I used: Betty Crocker's Supreme Original Brownie Mix.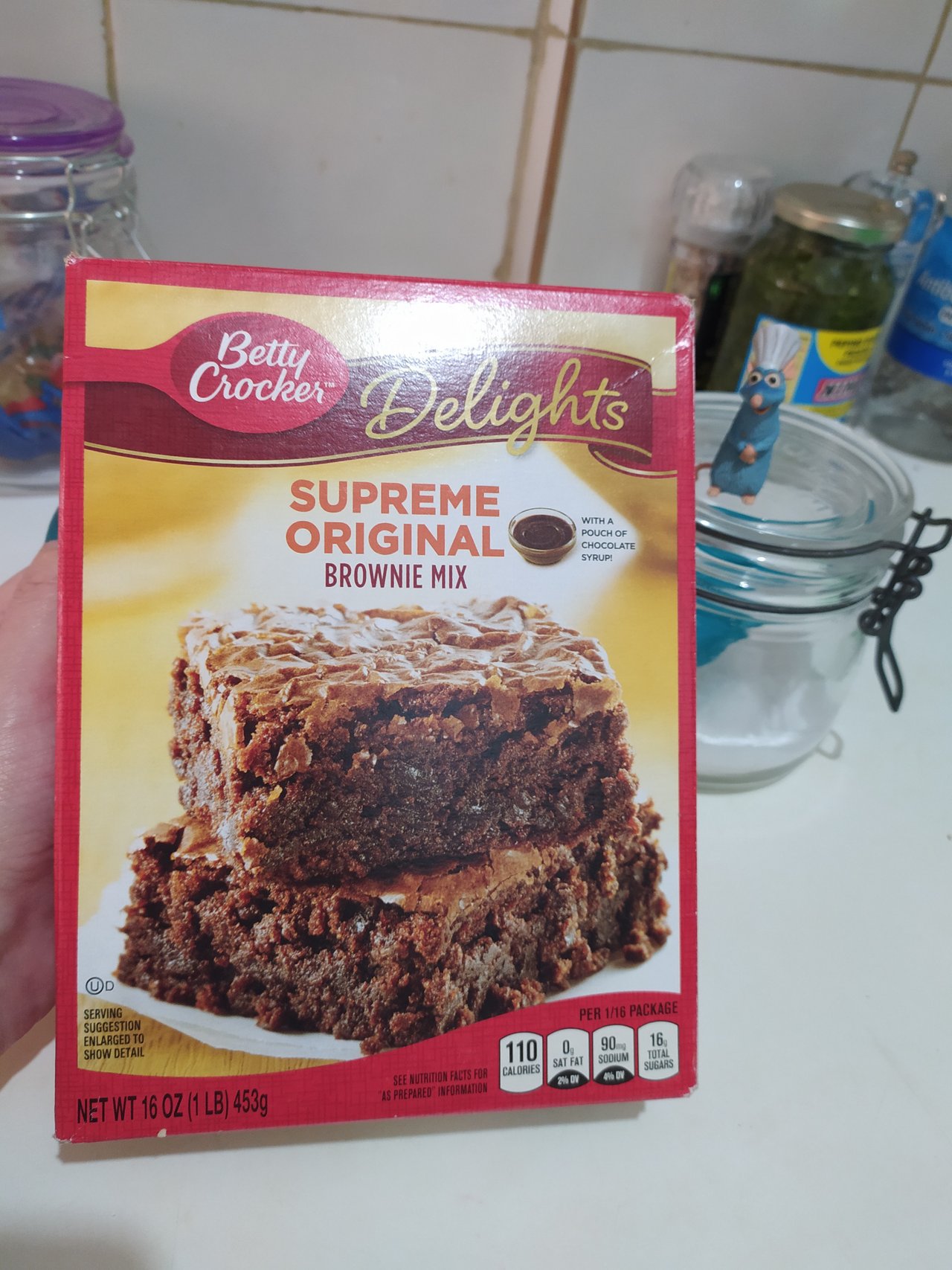 Betty Crocker's Supreme Original Brownie Mix
---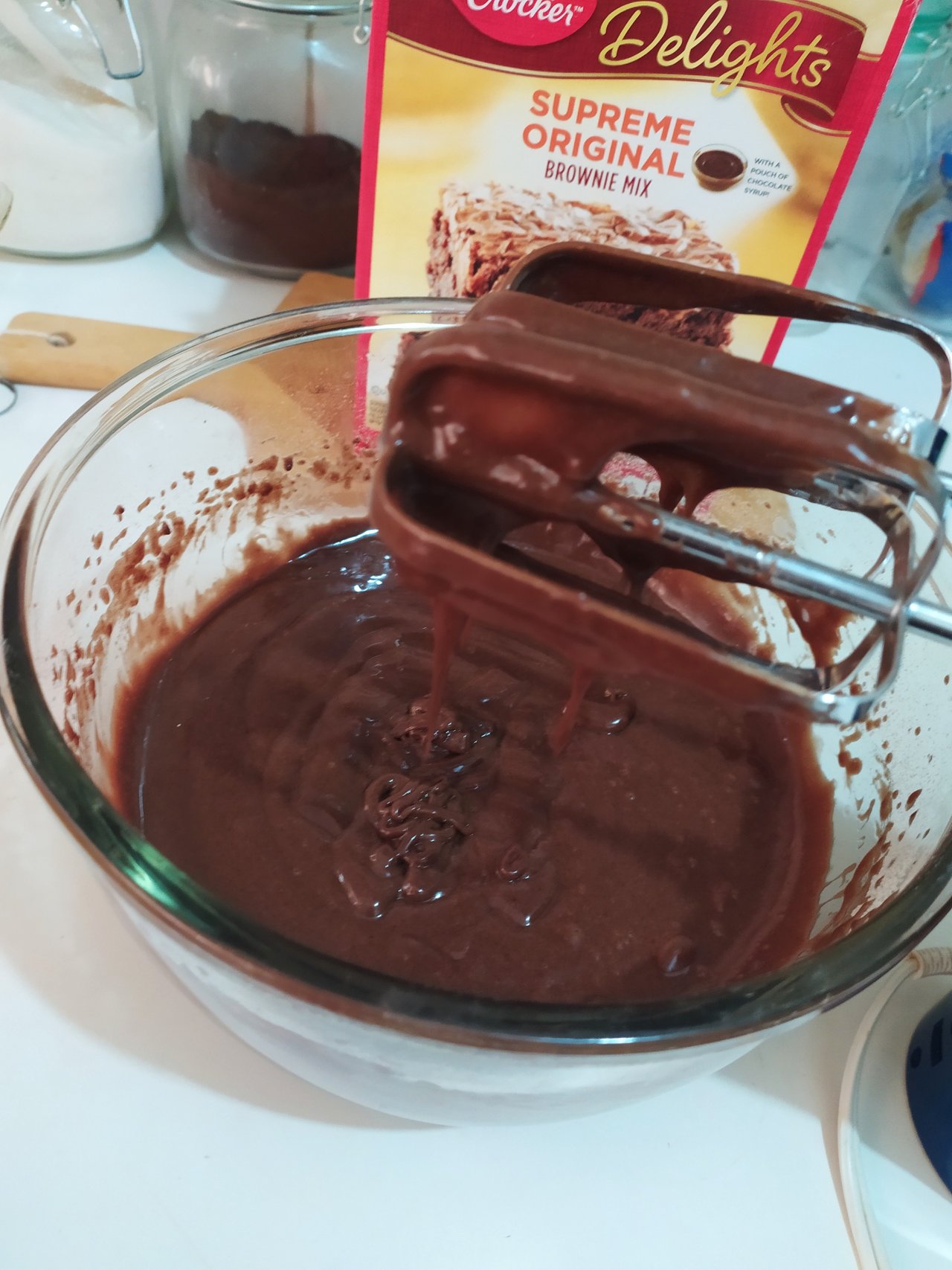 All the ingredients whipped and ready to go to a greased bowl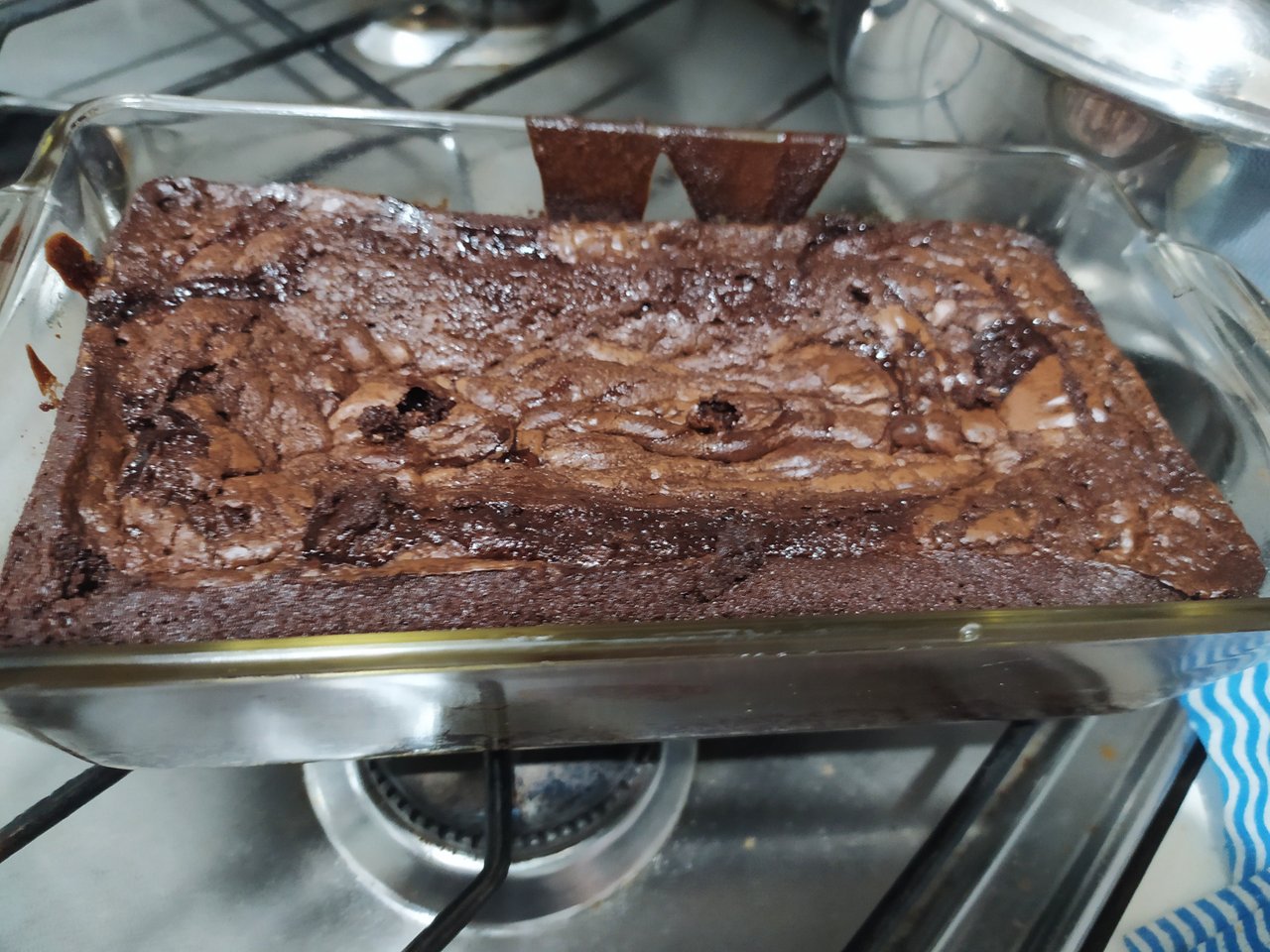 This tasty Brownie is ready
---
I must dedicate a special thanks to my friend @alikoc07 for encouraging me to participate in this fantastic contest!
---
All these photos belong to my property. All photographs were taken with Smartphone Xiaomi Redmi Note 8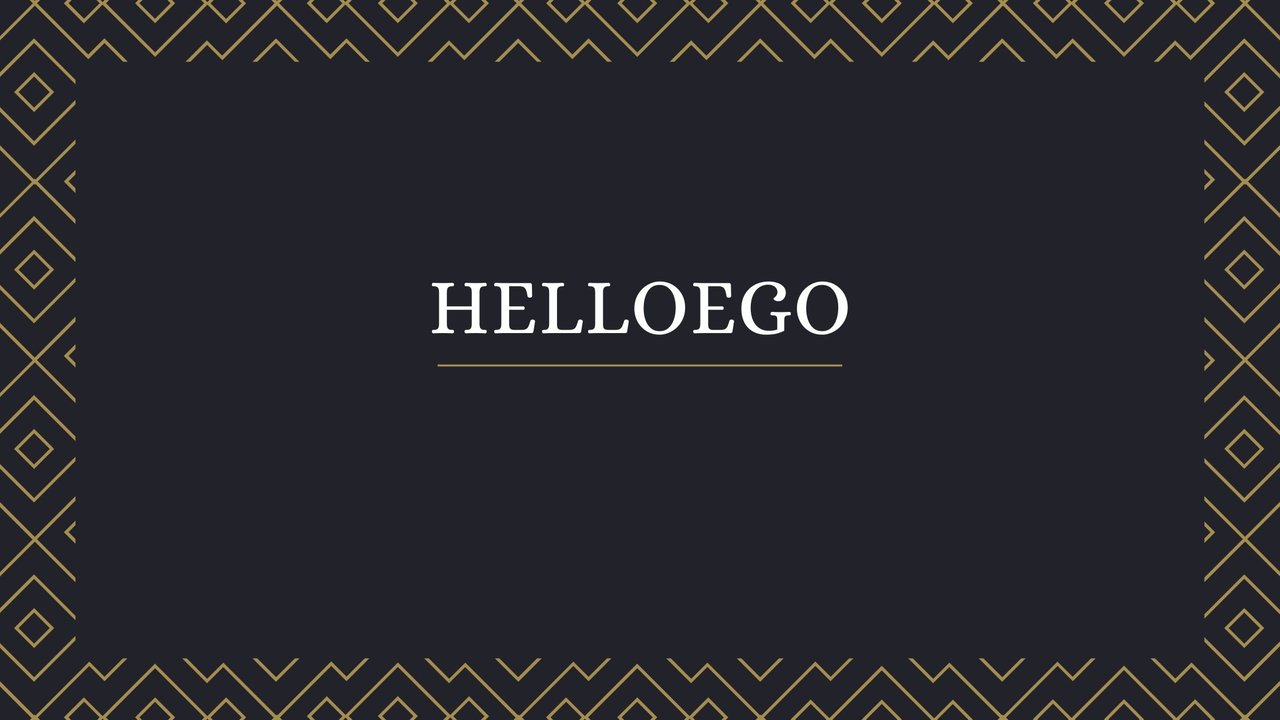 Banner designed on http://canva.com
---
#weeklyfoodcontest #foodphotography #ocd #the1000daysofsteem #food #cooking #contest