Hello Steemers!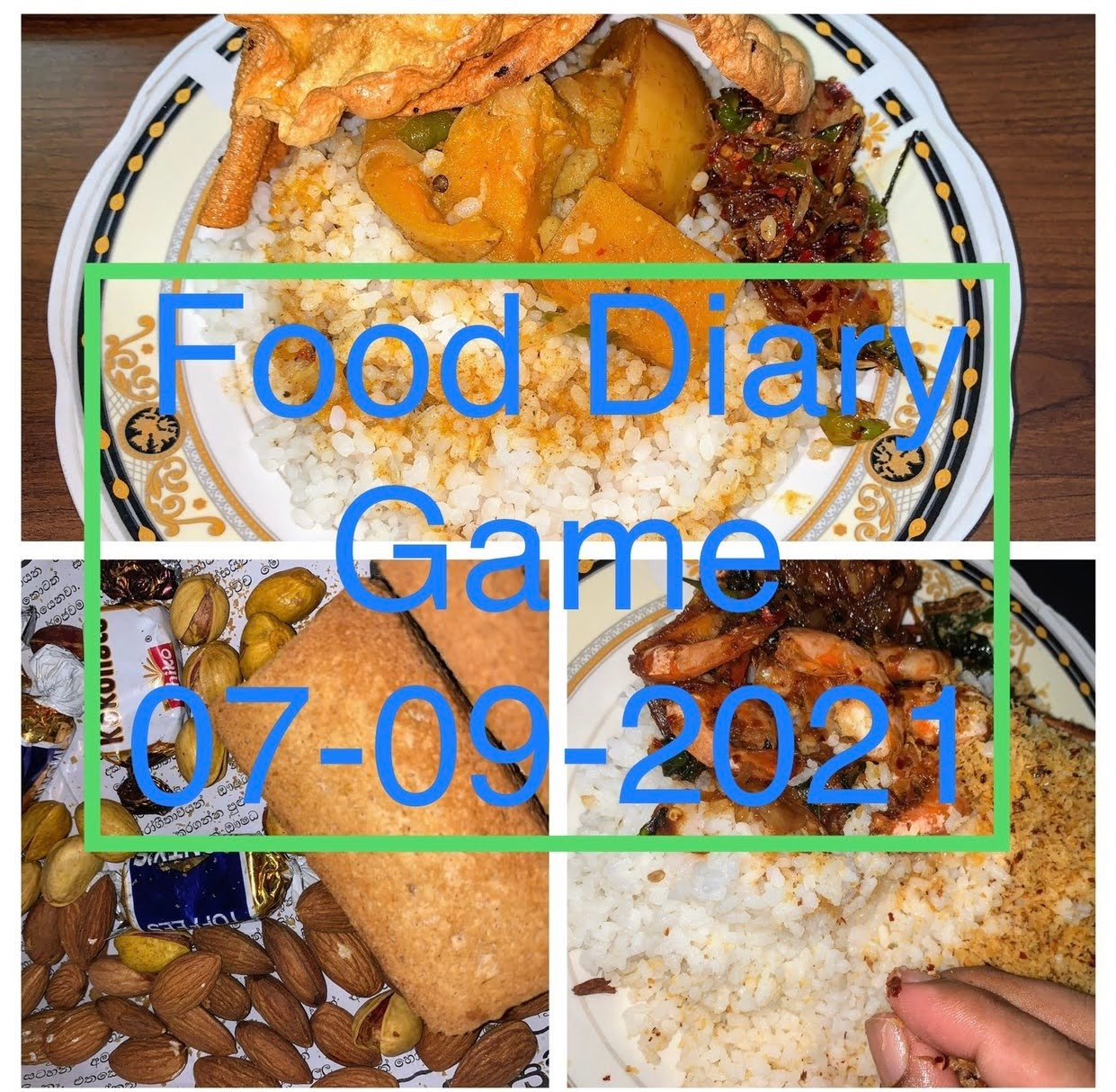 Hello, I am Imantha from Sri Lanka. This is my first post here. I would like to participate in the food diary game. I hope you all will enjoy my post.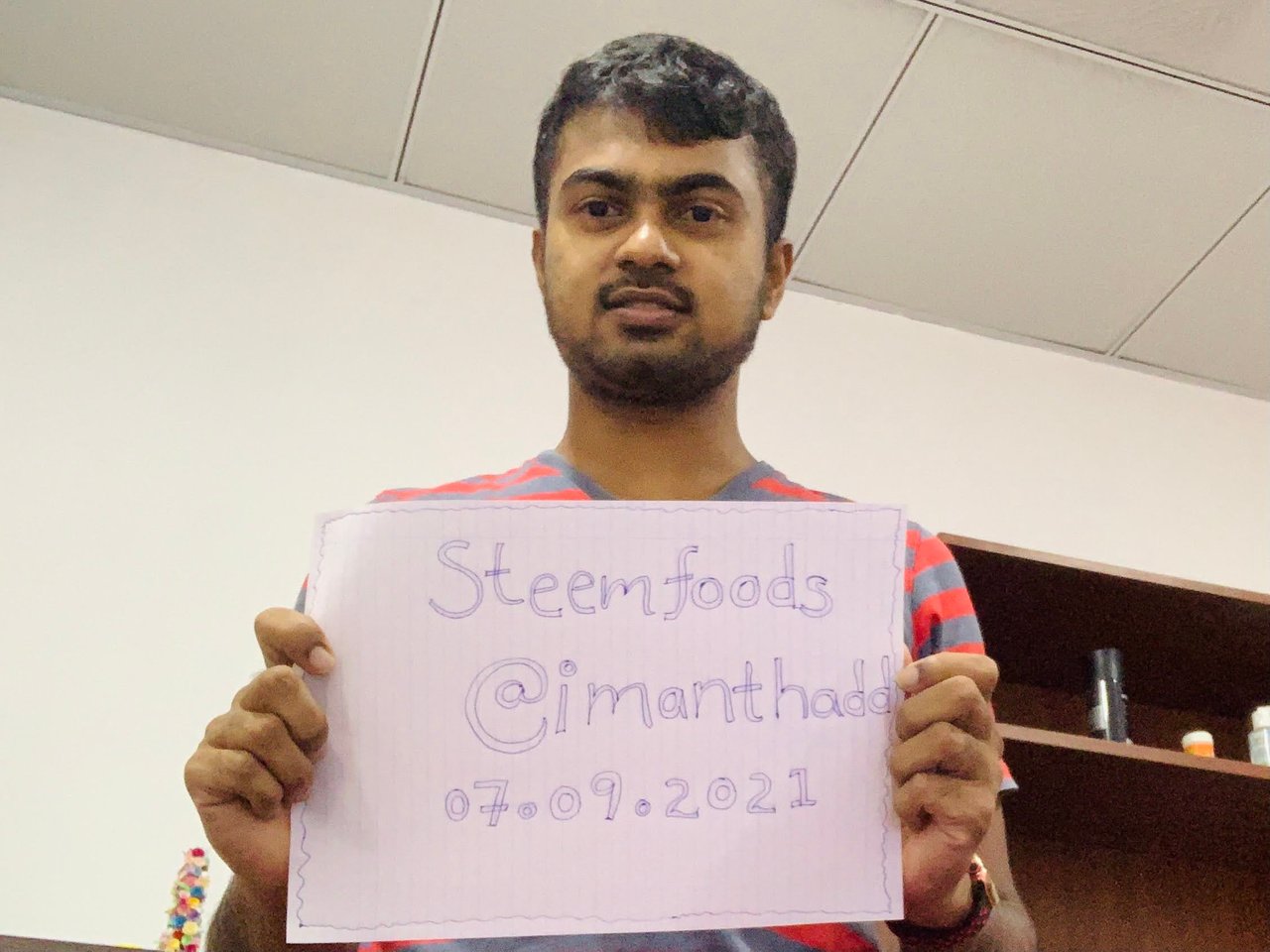 Breakfast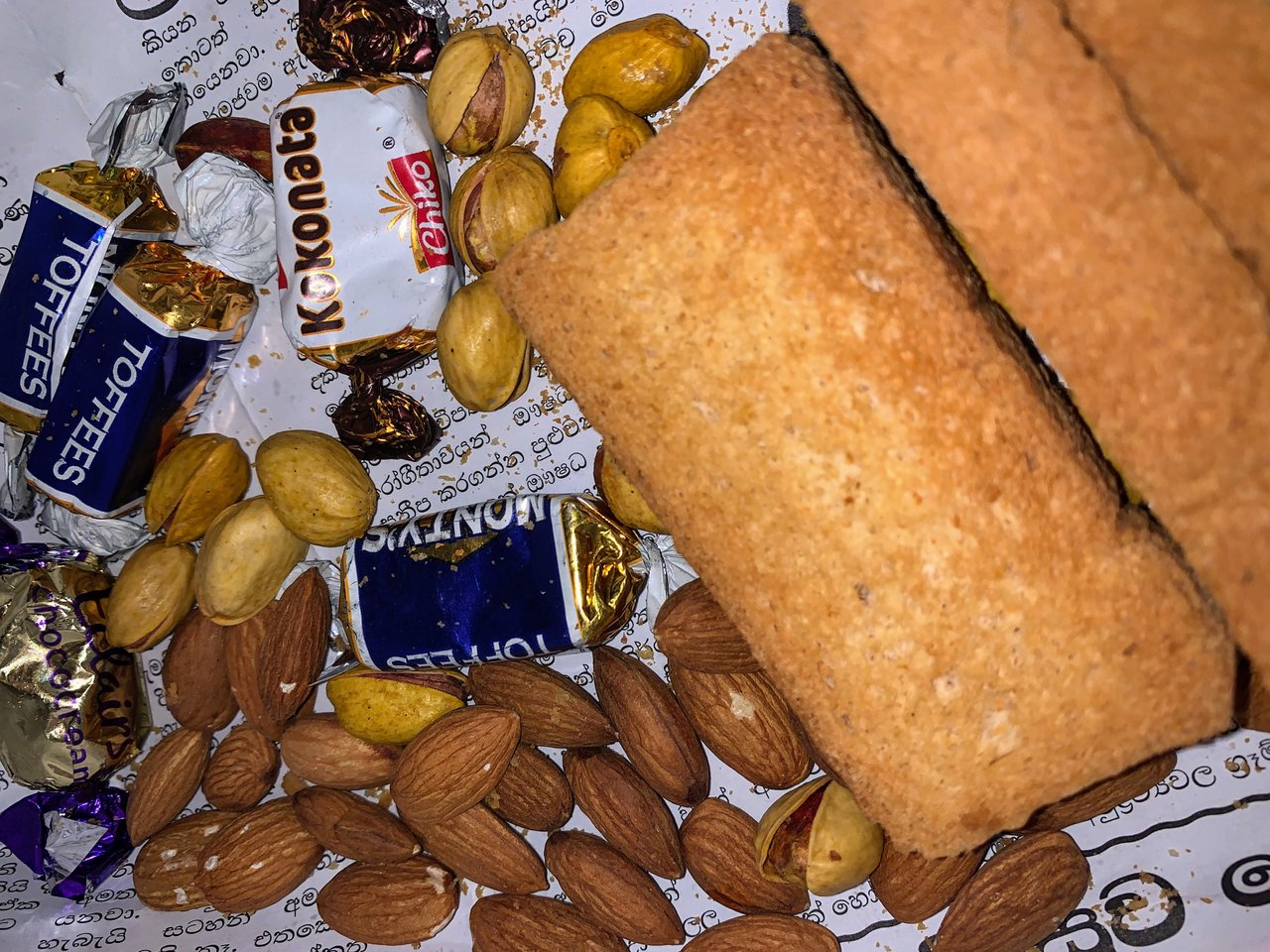 In Sri Lanka, we used to eat rice and curry most of the day. But today is different. The sister's husband living next door sent some food from Saidi Arabia. There were some toffies, Armand, pistachio and some bread-like biscuits. I really enjoyed this food combination.
Lunch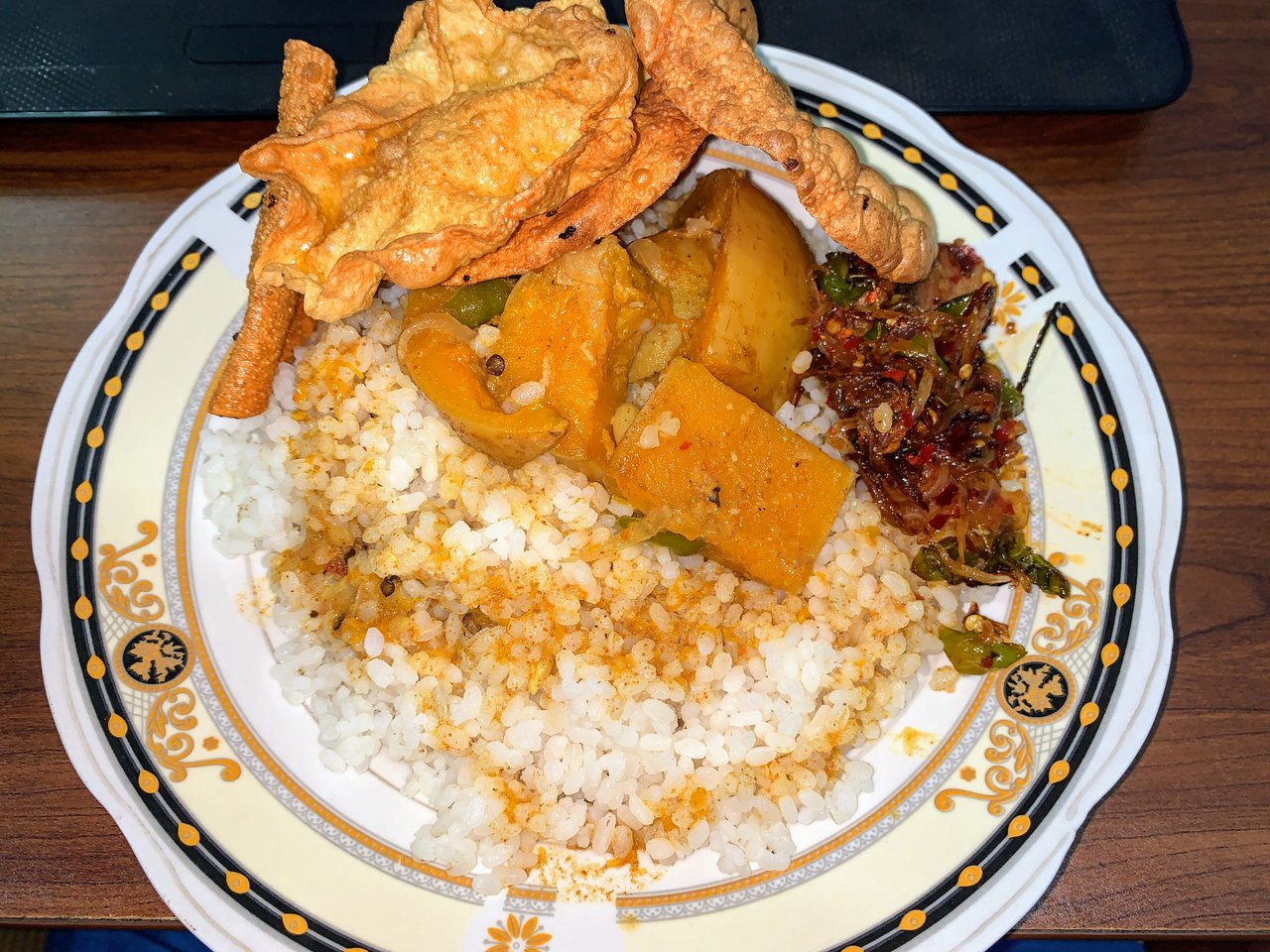 As always rice for lunch. Papadam, pumpkin curry and onion with fried fish were the curries I had. In Sri Lanka, we try to eat a little bit of spicy. This meal is no exception. This was prepared by my sister. She can cook very tasty.
Dinner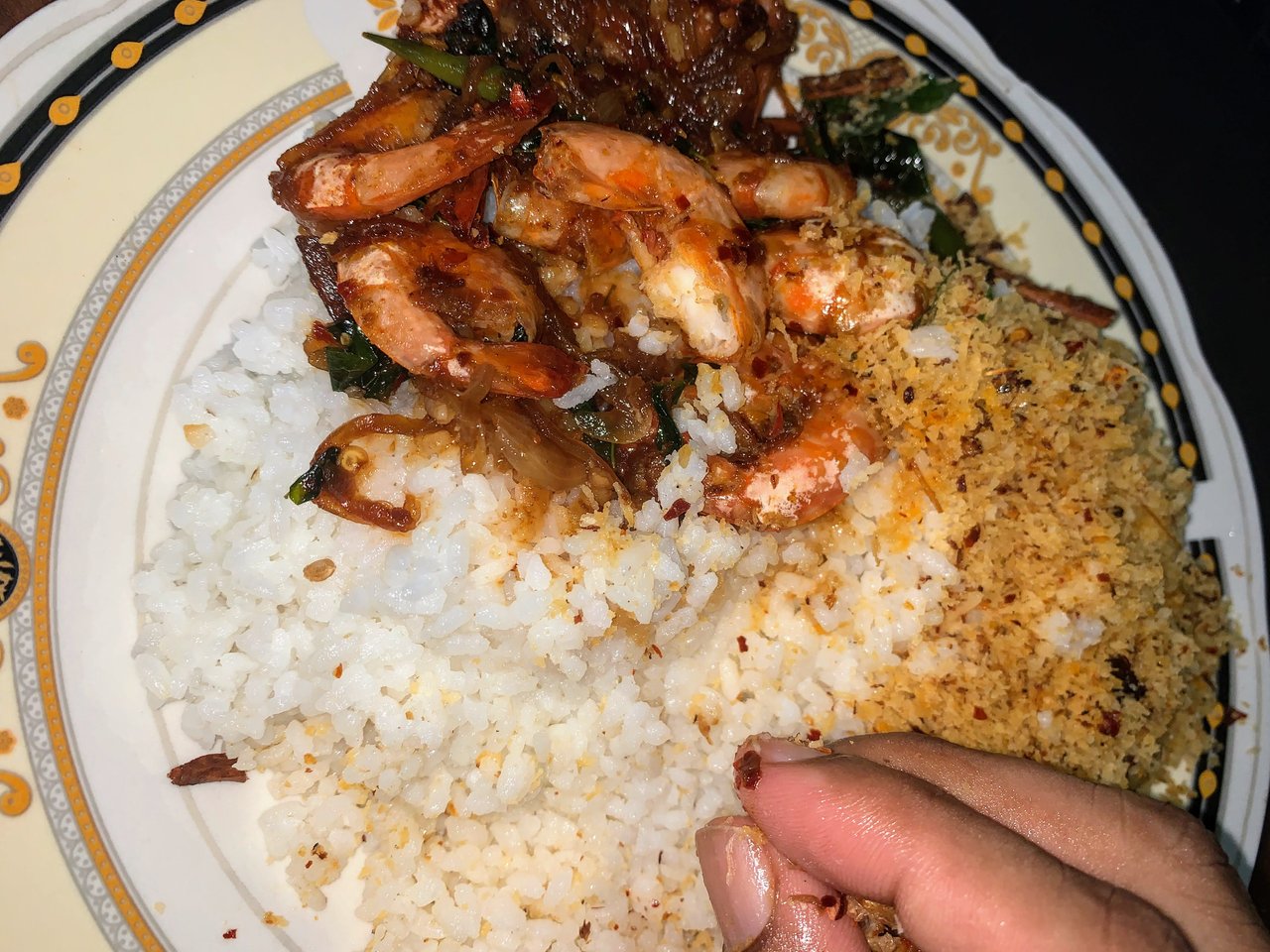 Today I asked her to make something special. She decided to make fried shrimp and coconut sumble. The combination is really delicious. By looking at the picture. I think you also agree with me.
Thank you for reading!