Hello itinerants all over the world and steem community!
How are y'all doing? I hope you are in good situation everyday. I am not really sure if I've overcome my writer's block already but I feel less drained now compared the past few weeks. There has been a lot of things going on my life since last year and I feel that most of them aren't really good but life must go on. This quarantine season has taught me to spend my time and energy on things and people that matter to me the most. I am honestly anxious and pressured of the uncertainties that this pandemic would bring but I realized that I shouldn't be knowing that I am already very lucky to have an ample time with my family and taking good care of myself.
For today's episode, I am going to share one of the best days in my life that happened amidst this pandemic. Just last Sunday, we celebrated my father's 63rd birthday and I took photos of some typical Filipino food in every occasion in the Philippines.
---
---
Grilled Pig/Lechon
---
Lechon is a very popular food in the Philippines. It's just basically a grilled whole pig which you put some herbs, vegetables and spices inside to have a tasteful flavor. It's normally served on feasts and most of Filipino occasions specially if you live in the Province. If you are living in the city, it's actually a bit pricey already but some people sell it on retail per kilogram. It's been a family tradition to have Lechon in most important celebrations of our family.
---
---
Pancit Guisado
Pancit Guisado is a Filipino stir-fry noodle dish. It's very famous and always present in every Filipino occasion specially during birthdays. It is believed that eating noodles during your birthday will make your life longer. Aside from the idea of having a longer life, it is very popular for it's one of the most easy and affordable dish you can prepare and it can serve an entire family already. It is also eaten even it's just an ordinary day.
---
---
Ginisang Tahong / Stir Fry Mussels
---
---
Grilled fish with sea grapes and veggies as toppings
---
We also prepared grilled fish as one of our main dish. I don't know if I've mentioned it before in my blogs that I'm a seafood person. I love eating seafood and I'm just very lucky that in the province they are not very expensive. But this pandemic, obviously prices have changed but still compared in the city, it's more affordable here in our hometown.
---
---
Lumpia Shanghai
---
We also prepared the ever famous "lumpia shanghai" haha. I guess it's the most typical food you can see in almost all occasions here in the Philippines. It is the Filipino version of Chinese spring rolls. You can either put vegetables or meat inside the lumpia wrapper. I personally think that it's such a legendary food already haha.
---
---
Sweet Potato
---
We also got Sweet Potato which is really a good substitute of rice. It might not be that common for some families but it's already a tradition in our family to have it during celebrations specially if there's a grilled fish. And also it's one of the cheapest food you can prepare.
---
---
Seaweed Jelly Salad
---
For the record, we only had the celebration with our family and and three visitors. We made sure that no one had the symptoms of COVID-19 and used disinfectant before we started. I'm glad that despite of the pandemic we were able to give a decent celebration for our beloved father. Having this pandemic doesn't mean we also have to stop living life and celebrating it. We must appreciate all the blessings and what life is giving us everyday but of course we must be responsible of our actions too since we are having a virus outbreak.
---
I'm just very happy to see my father being that happy during his birthday. As I write this I'm getting emotional because it makes me realize that I have so much to be grateful for even if I have so much difficulties coping up with this pandemic. I should be grateful that our entire family is in good health. I should be grateful that we're able to provide our needs during this health crisis.
That's basically it,
Regards,
@itinerantph
SEE YOU IN THE NEXT EPISODES!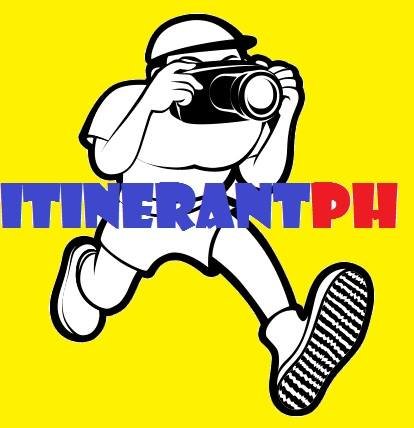 itinerantph is a Business Accounting graduate but living a life of freelancer who wanders in the vast opportunities on the internet. He loves to share stories of his travel experiences, adulting life & organized community activities. He seeks to learn more about crypto currency and he seems to be loving it . He wishes that you have a good time here.