---
Hello itinerants all over the world and steem community! This is my first ever post in #SteemFoods and I will be sharing my dining experiences in my favorite restaurants in the country and abroad. For those who don't know me, I am @itinerantph and I am based in the Philippines. I am very passionate about travelling and I am actually promoting my country, Philippines, in this wonderful community. My mission is to bring my readers to places that they've never been to and I do love reading and learning from other community posts too. I also share stories about adulting, fitness, community activities, educational/motivational, volunteer and food blogs. I hope you support me with my #FoodTrip series and I am looking forward to interact with you all.
Do you want to try Southeast Asian cuisines from Malaysia, Singapore, Thailand, India and Indonesia but don't have budget for an airfare ticket? You already can just within your reach!
Banana Leaf offers world class and mouth watering authentic international cuisines to Filipino diners! As per the restaurant, their ingredients are authentically gotten from the cuisine origin to specific dish they serve.
---
---
---
It is located at G/L, The Terraces at Ayala Center Cebu,Cebu City. The restaurant really gives you a southeast asian culture ambiance with good exterior and interior design. The staffs are also uniformed wearing a dress inspired by the place of origin of their cuisines.
---
---
My friends deciding which to order because I didn't have any idea about Southeast Asian cuisines.
---
Since it's an international restaurant it's expected that the prices are quite expensive. The place looks elegant but still the nativity of its culture remains. It's well lit with well coordinated wooden tables and chairs. They are using banana leaves as plates which makes it more native. The fact that it is situated inside the famous Ayala Mall just know that it's really crowded during peak hours. I am giving you a heads up to just have a reservation for your seats.
---
WHAT WE GOT?
---
The foods are all worth the price. They are very unique in their own ways. We got the Tilapia fillet with Malayan cream sauce which costs 388.00 pesos(8.05 US Dollars), Malayan Chicken curry which for only 288.00 pesos(5.97 US Dollars), Beef rendang for 328.00 pesos(6.80 US Dollars) and the Thai Style fried rice with shrimp paste for 238.00 pesos (4.94 US Dollars) per platter.
The menu is really expensive but probably is already good for 2-3 people. If you want to try most of their dishes I recommend to bring your friends and split the bill. Anyways, they are all worth it.
That's basically it, if it happens that you have visited the place already, please care to share your experiences in the comment section below. Everyone's glad to hear the stories of yours! Just always remember that learning is a lifetime process. You can learn from your experiences, trips and from other people. The world is so vast. Explore and Learn! Traveling isn't is as expensive as you think! There's a so called travelling on a frugal way with a purpose! I will be posting the second part of my Singapore Trip as soon as possible. Stay tuned then.
DEUCES!
Regards,
@itinerantph
SEE YOU IN THE NEXT EPISODES!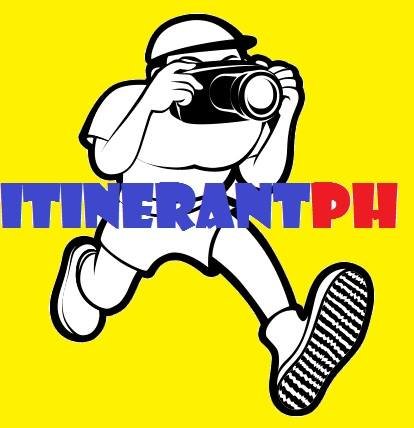 itinerantph is a Business Accounting graduate but living a life of freelancer who wanders in the vast opportunities on the internet. He loves to share stories of his travel experiences, adulting life & organized community activities. He seeks to learn more about crypto currency and he seems to be loving it . He wishes that you have a good time here.