At home we love to eat pastelitos and empanadas with cheese and potato. The empanadas in Venezuela are made from corn flour and the pastelitos are made from wheat flour. Both foods are prepared fried, but the pastelitos have a unique crunchy texture that makes them a household favorite.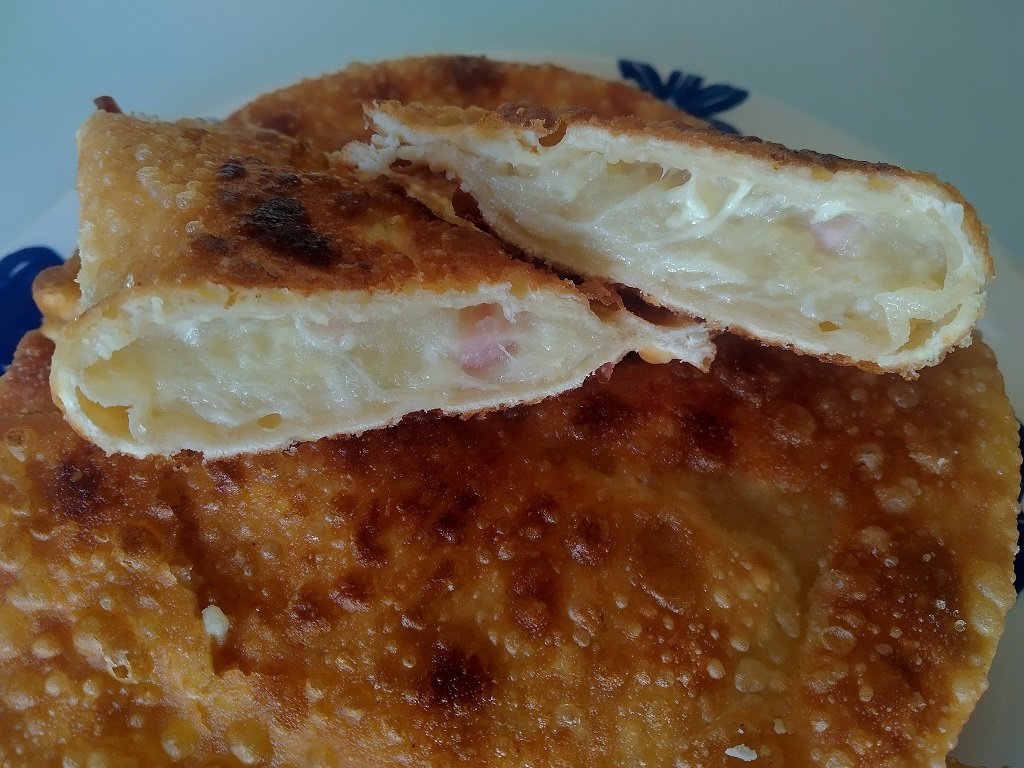 The pastelitos dough is special and here they are obtained in packages ready to fill and fry. Don't worry, I will teach you how to prepare the dough, even though for this recipe I used the ones that come ready to fill. A pastelito, in Venezuela, is not more than mass of wheat flour, well thin and stuffed. This is taken to fry, to give a crunchy to the preparation and thus to be able to enjoy as it must be. For those people who cannot eat fried food, the pastelitos can also be prepared in the oven and the result is still as good.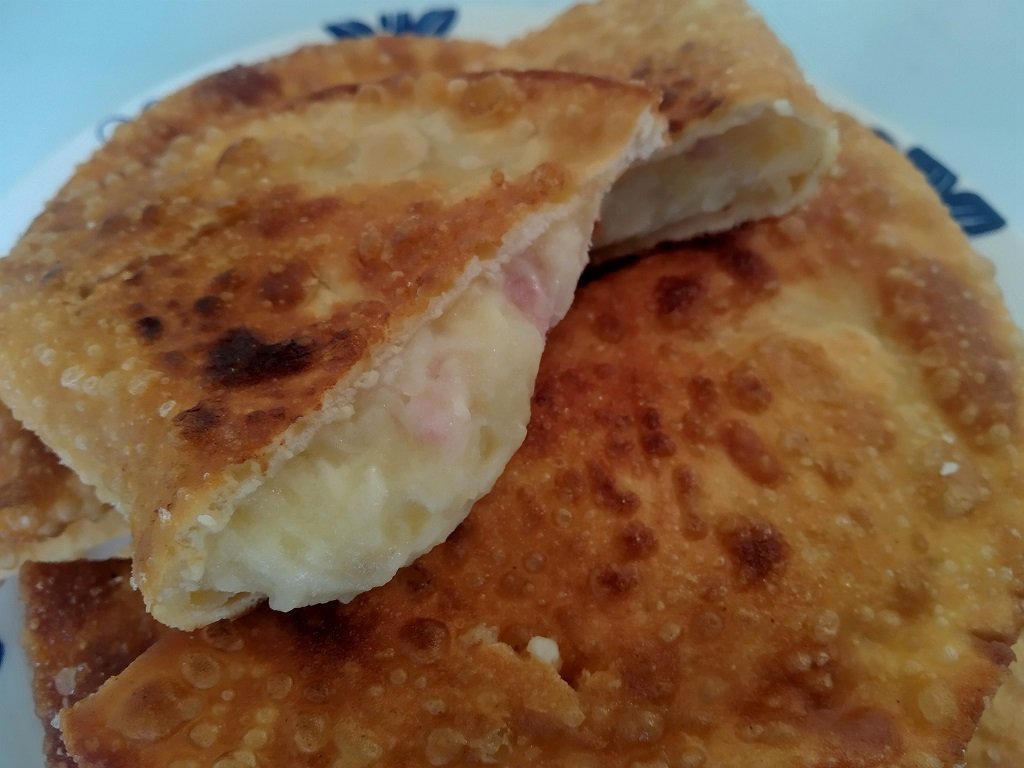 A pastelito can be filled with stewed meat, ham and cheese, potato with cheese, spinach and cream cheese, chicken, chocolate and any filling you can think of. This dough lends itself to all kinds of fillings, you just have to evaluate the liquid that the filling has so that, when you eat it, you don't have soft pastelitos. It's time to prepare the pastries, look for the ingredients, prepare your table, we're going to cook.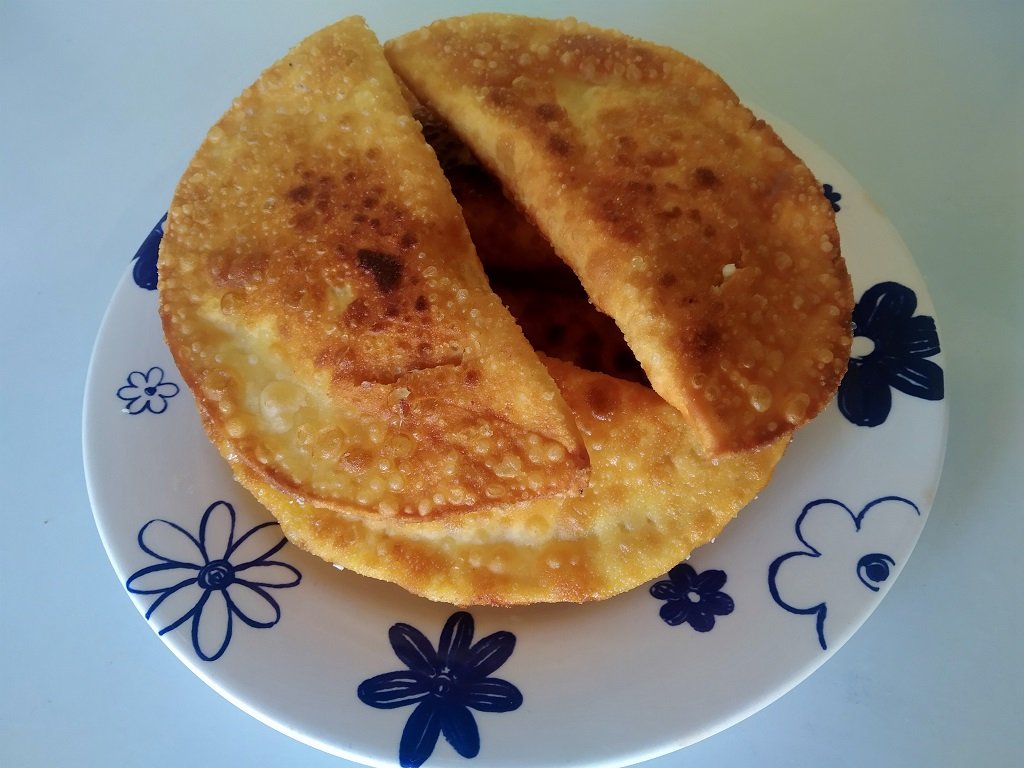 Pastelitos dough (I'll share the recipe with you at the end)
Potatoes, quantity needed
Hard white cheese, amount needed
Sausage, quantity required
Frying oil
Note: The ratio of potatoes and cheese is the same. If you use ½ kg of potatoes, you must use 1/2kg of cheese. If you don't get hard white cheese, you can use the cheese of your preference. Just keep in mind that the potato will absorb as little or as much salt as the cheese has, try the preparation and adjust the salt if necessary. If you don't like the sausages, you can substitute them with ham or bacon.

Preparation
We will start by chopping the potatoes into small squares and placing them in one with boiling water to cook.
Let the potatoes cook until they are soft and you can make mashed potatoes with them.
Once the potatoes are soft, remove them from the water and with the help of a fork, crush the squares to make a mashed potato.
With the cheese already grated and the sausage chopped in small pieces, add them to the mashed potatoes and mix well. Taste the salt and adjust if necessary.
Place the pastelitos dough in discs and add a good amount of filling to one side. Fold the dough and with the help of a fork, crush the edges to seal.
If it does not seal well, you can help by wetting the edges of the disc before closing it so that the dough can be joined better.
In very hot oil, place each pastelito to fry and let them brown well on both sides.
The pastelitos are ready, you can accompany them with garlic sauce or what we call here guasacaca (avocado, cilantro, onion and chile well chopped). As a drink it can be a good passion fruit juice. In each one I like to surprise the family by waking them up with the aroma of some pastelitos that are frying.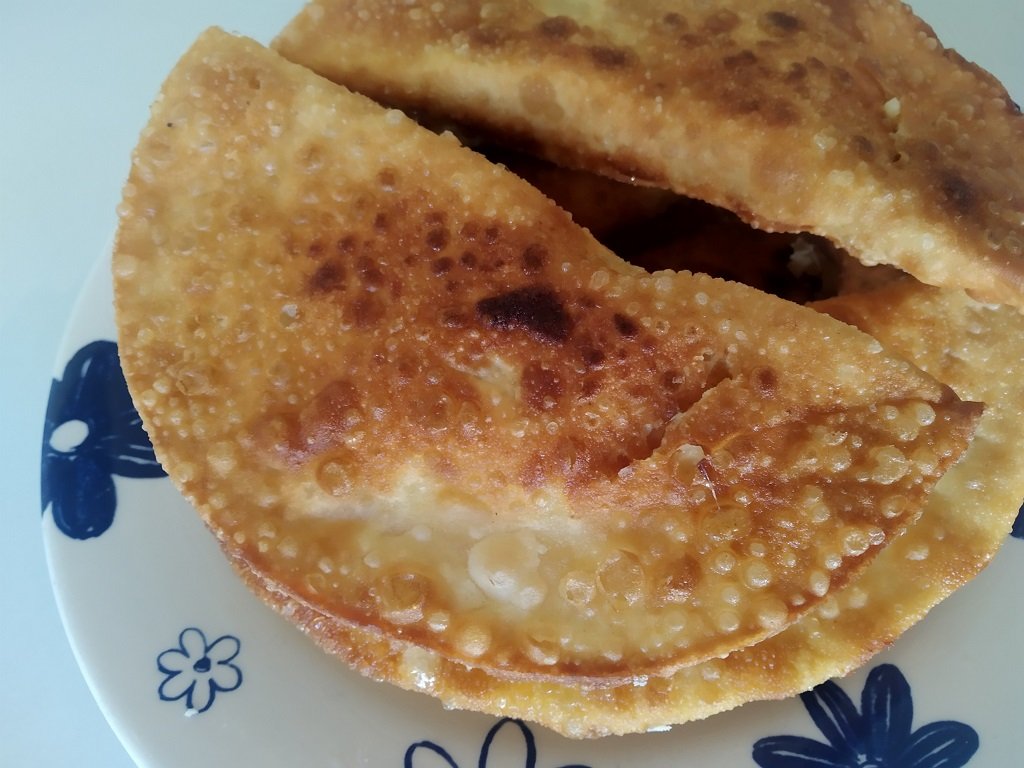 Do you want to learn how to prepare the pastelitos dough? Don't keep your notebook, we'll be in the kitchen a while longer.

4 and ½ cup regular or all-purpose wheat flour
½ teaspoon baking powder
100g of butter
120ml of slightly warm milk.
1 egg size L
1 spoonful of sugar
½ teaspoon salt

Preparation
In a bowl, we place the wheat flour and make a hole in the center, as if it were a volcano.
Inside the volcano we will add all the other ingredients, but reserving 20ml of milk.
We began to integrate all the ingredients together with the flour until we achieved a dough. If you feel that it asks for liquid, go adding little by little the rest of the 20ml milk.
When you have a dough formed, it's time to knead at least 10 minutes so that everything is well integrated and the result is a very soft dough.
Let the covered dough rest for at least 30 minutes, after which time knead it a little.
Take a portion and with the help of a rolling pin, stretch the dough until it is thin enough. With the help of a circular cutter, cut circles and sprinkle with wheat flour to avoid sticking.
With this you have the dough ready, you just need to fill and cook. If you dare to prepare these cakes, tell me how they look and what you would like to fill them.
---
All pictures were taken by me, with a Xiaomi Redmi 7 phone, without any edition. They were only compressed to facilitate the visualization of the content. The separators are an images taken from pixabay and cut out. Here they are, if you want to use cheese, wheat