There comes a time in life when we want to consume food in a healthy way. In my country it is common to eat empanadas, fried cornmeal filled with cheese, meat, chicken, etc. The empanadas are usually accompanied by sauces that are normally made with mayonnaise. You can imagine how caloric it can be to eat fried corn flour and sauce based on mayonnaise. Thinking about that and looking to diminish a little the caloric content of the food, I thought about preparing a Red Pepper Yogurt Sauce.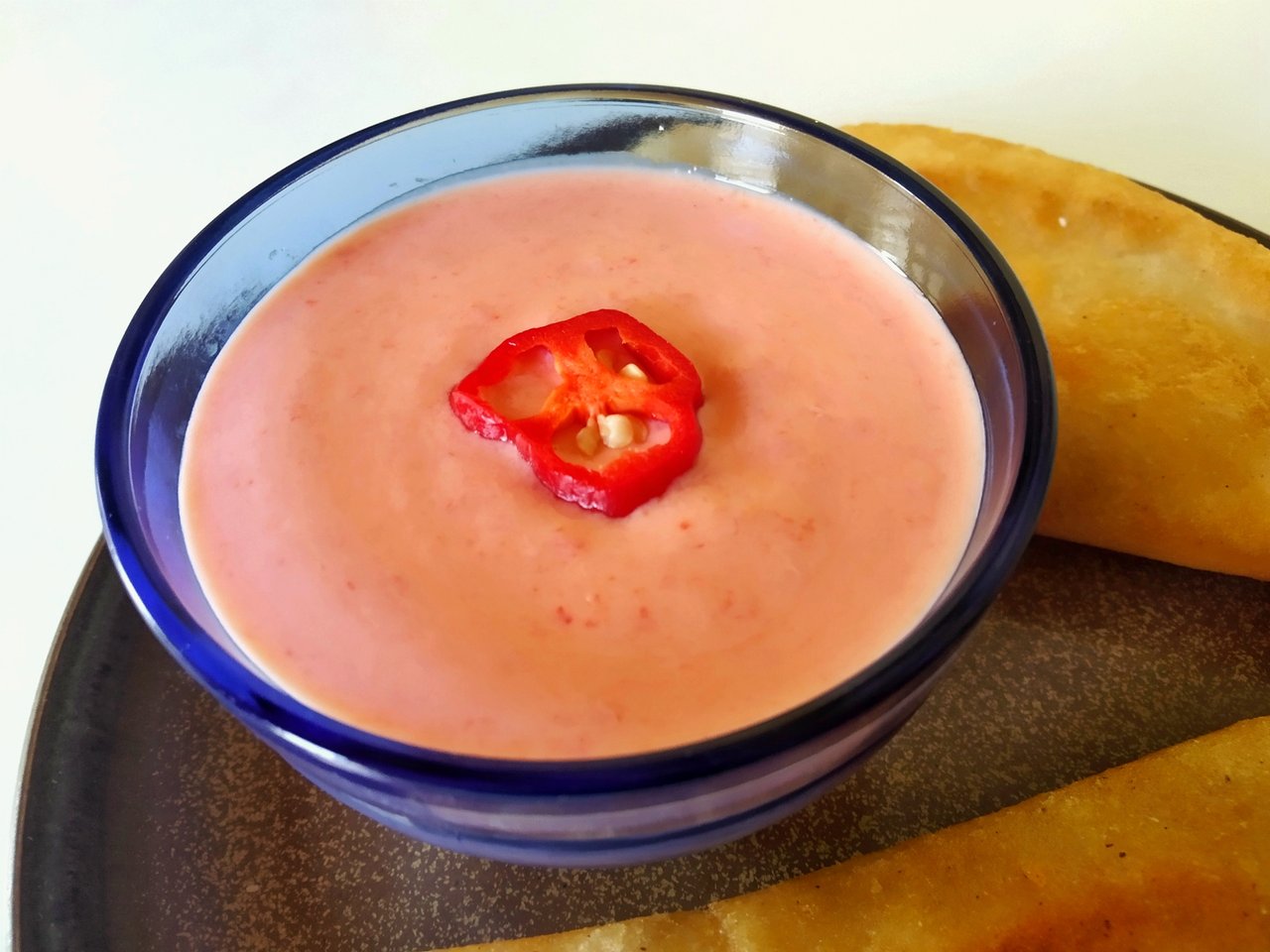 Yogurt is very healthy and provides nutrients to the body. As a base for sauces it is excellent, whether you want to add it to a salad, eat it with toast or make some sauce for a meeting with friends. Yogurt works so well as a base for sauces that we have gradually replaced mayonnaise at home to help our bodies. There are different types of yogurt, I use the neutral flavor one since it does not modify the flavor of the preparations. Greek yogurt can be very bitter and does not go well with all types of recipes.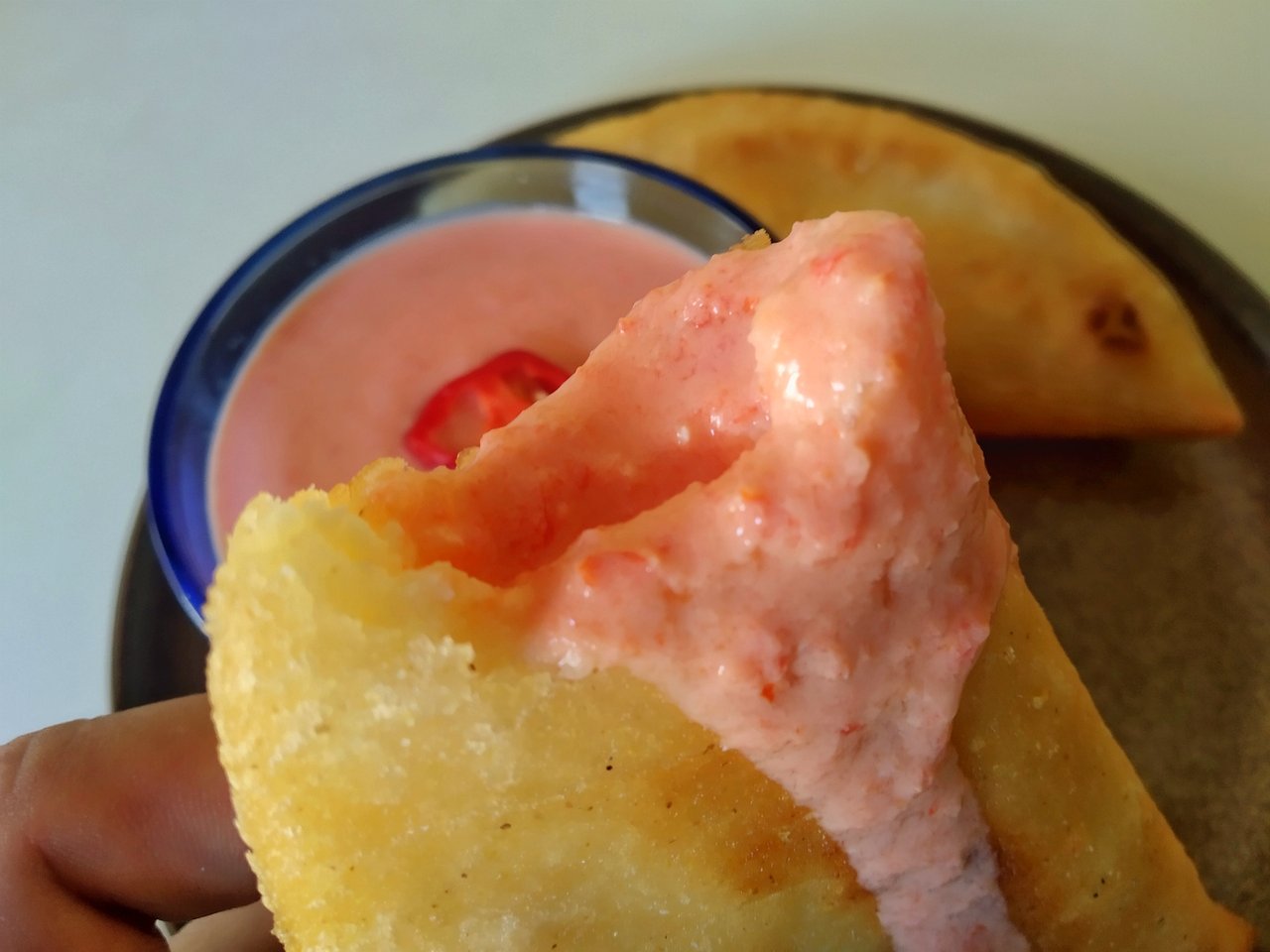 Yogurt sauces are perfect if you're looking to eat a burger in a healthy way or want a salad topping or just a bread spread. There must always be yogurt at home and that's why I want to share this recipe with you. Look for the ingredients, prepare your table, we are going to cook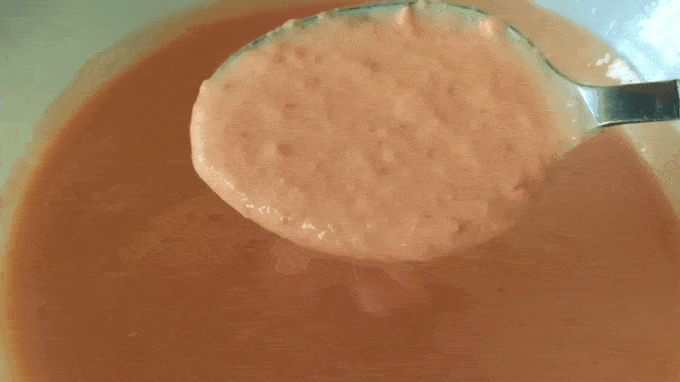 Ingredients
150gr of natural yogurt.
½ Small red pepper
2 large sweet or hot peppers
¼ of Purple Onion
1 clove of garlic
2 tablespoons of Vinegar
Salt in required quantities
Note: You can use the amounts of the ingredients as you wish, just keep in mind that onion and garlic have a strong flavor, add these ingredients in less quantity.

Preparation
We will start by removing the seeds from the paprika and chilli peppers. We cut them in pieces and add them in a mixer or processor.
We add to the mixer the garlic clove, the onion and the vinegar. Mix well so that a cream is formed.
Place this mixture in a cup and add the yogurt.
Mix well so that the mixture of paprika and ytougurt is integrated.
Take the mixture to the refrigerator at least 30 minutes before using it to make it firm so you can use it in whatever you want.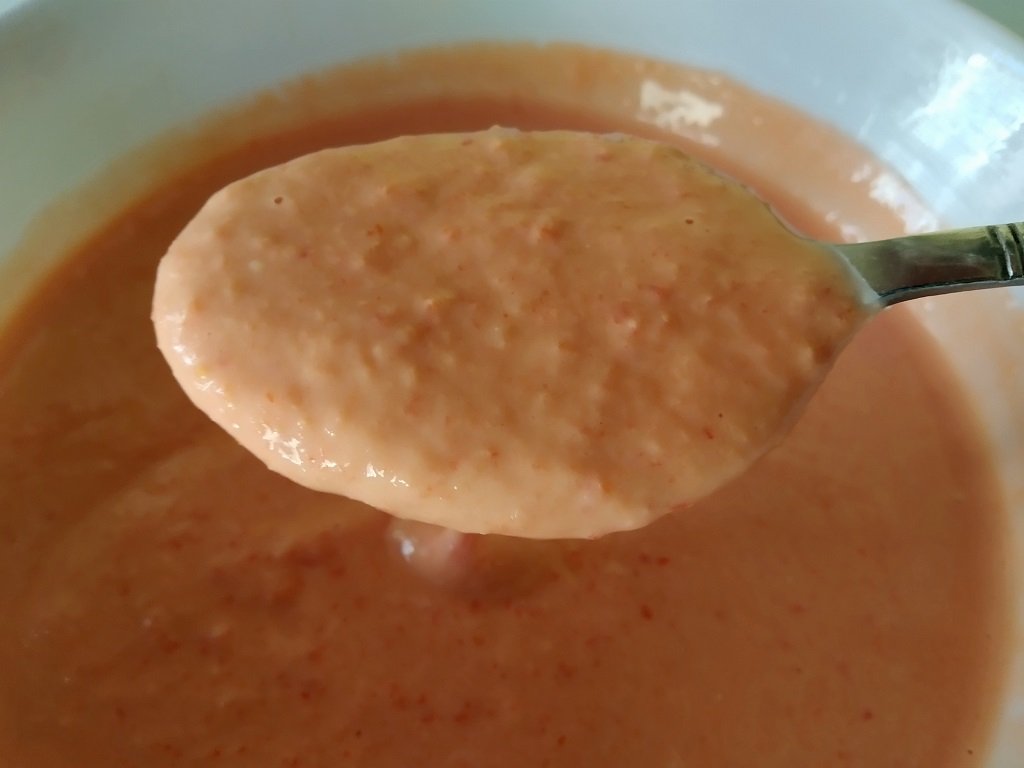 Due to the water that contains the vegetables and the vinegar that is used, the yogurt will become watery. When you put it in the fridge it will recover its consistency and will help the flavors to integrate better. Unlike mayonnaise, when the yogurt comes in contact with heat, the yogurt will become liquid. Keeping that in mind, keep your sauce refrigerated until the moment you use it or, you can add a little bit of cookie sauce when you blend the vegetables so that it absorbs the liquid. If you have consumed the yogurt this way, let me know in the comments.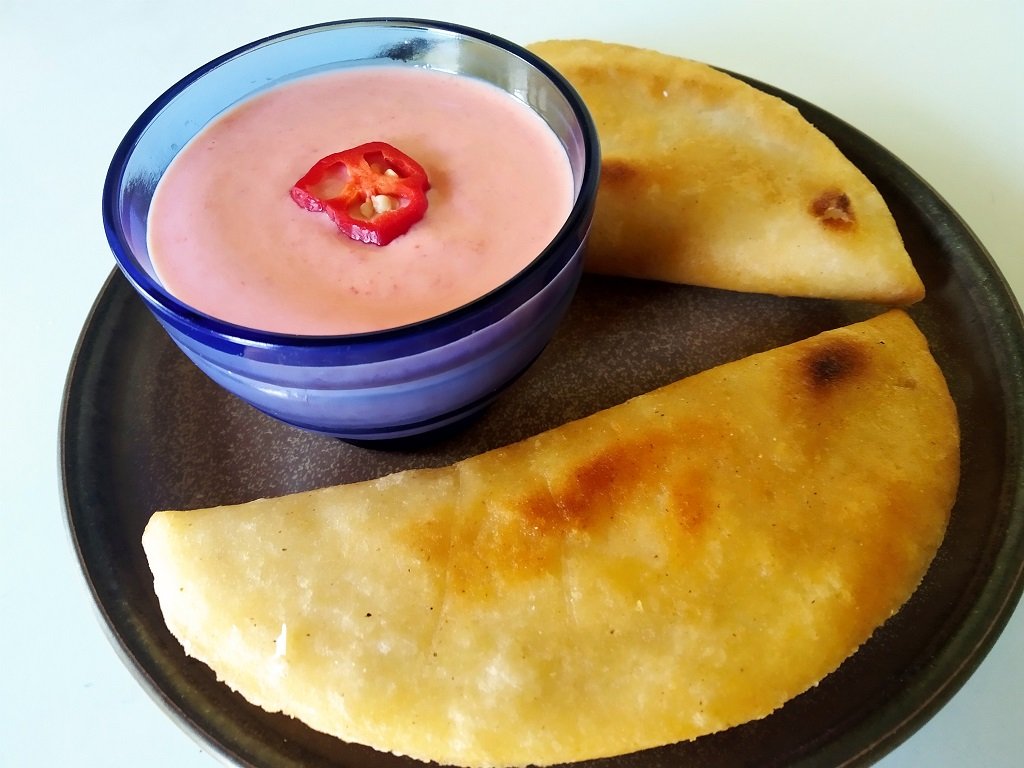 ---
All pictures were taken by me, with a Xiaomi Redmi 7 phone, without any edition. They were only compressed to facilitate the visualization of the content.