Hey there, today will be letting us in on my amazing chicken stew recipe.
Growing up in my house we ate white rice and stew every Sunday and the left over we finished on Monday. As a result I got tired of eating white rice with stew.
I found another way of making it and that's the recipe I'm about to share with us.
Ingredients used:
Fresh tomatoes
Satchel tomatoes
Fresh pepper
Groundnut oil
Crayfish
Onion
Curry
Seasoning cube
Salt
Chicken
Carrot
Green pepper
I washed the chicken thoroughly with warm water and salt then spiced it with Fresh pepper, onions, seasoning cube, salt and then chopped green pepper into it for the amazing aroma.
When the chicken is done I set it aside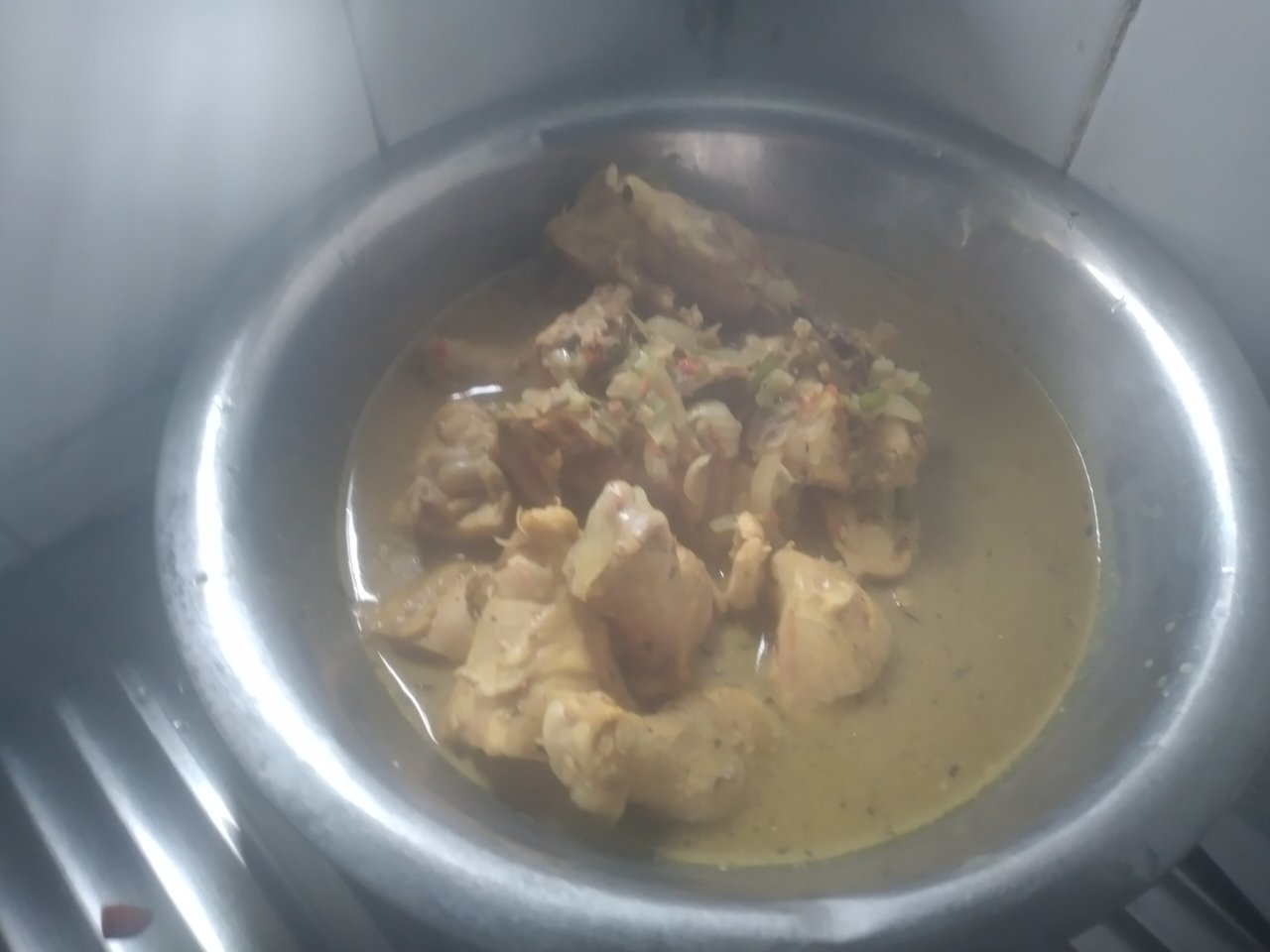 Placed a dry pot on the gas ,added the desired quantity of ground nut oil and allowed it to heat up

When it's heated up will add my chopped tomatoes along side onions, pepper, curry ,stir and allow to cook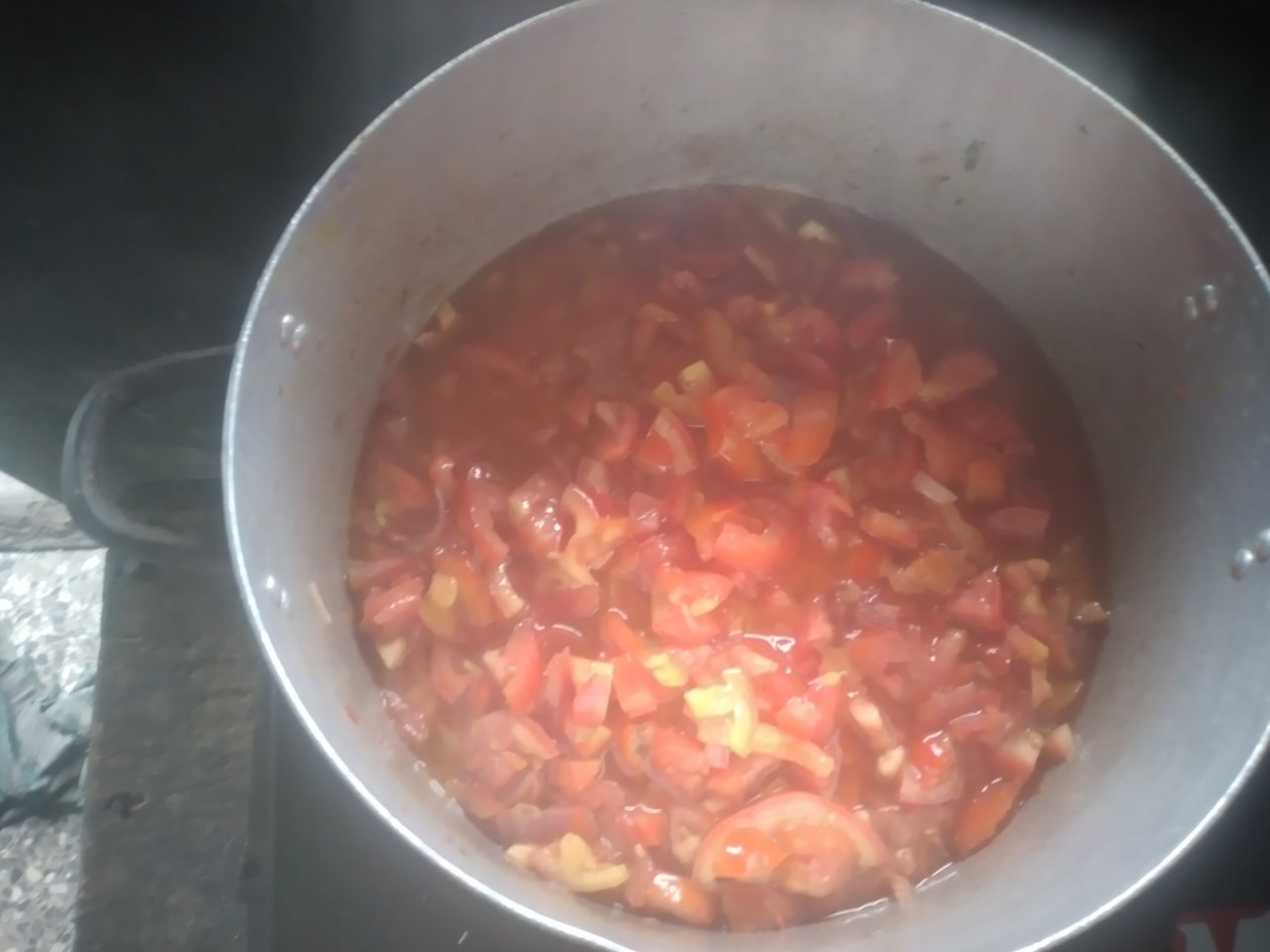 When the tomatoes is almost done will add the satchet and stir
When it's cooked for a while , add Crayfish,carrot(carrit is strong so it goes in before the green pepper so it's soften bwfore the stew is ready)and seasoning cubes and allow to cook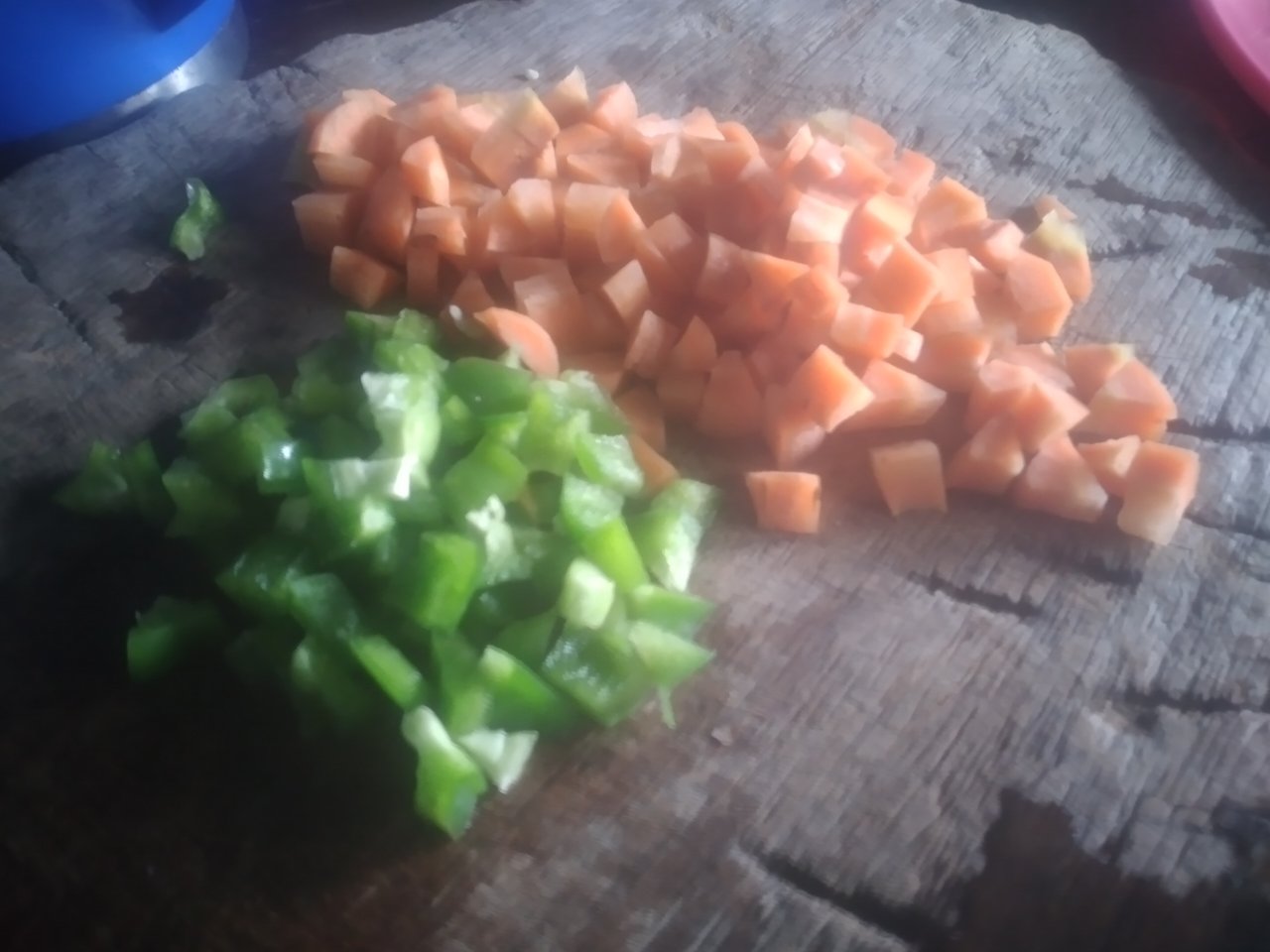 I intentionally didn't add salt till I've added my meat stock then will know if I should add extra salt or not.
I place the chicken in the pot one after the other and stir allowing the stew to simmer Into them before adding the meat stock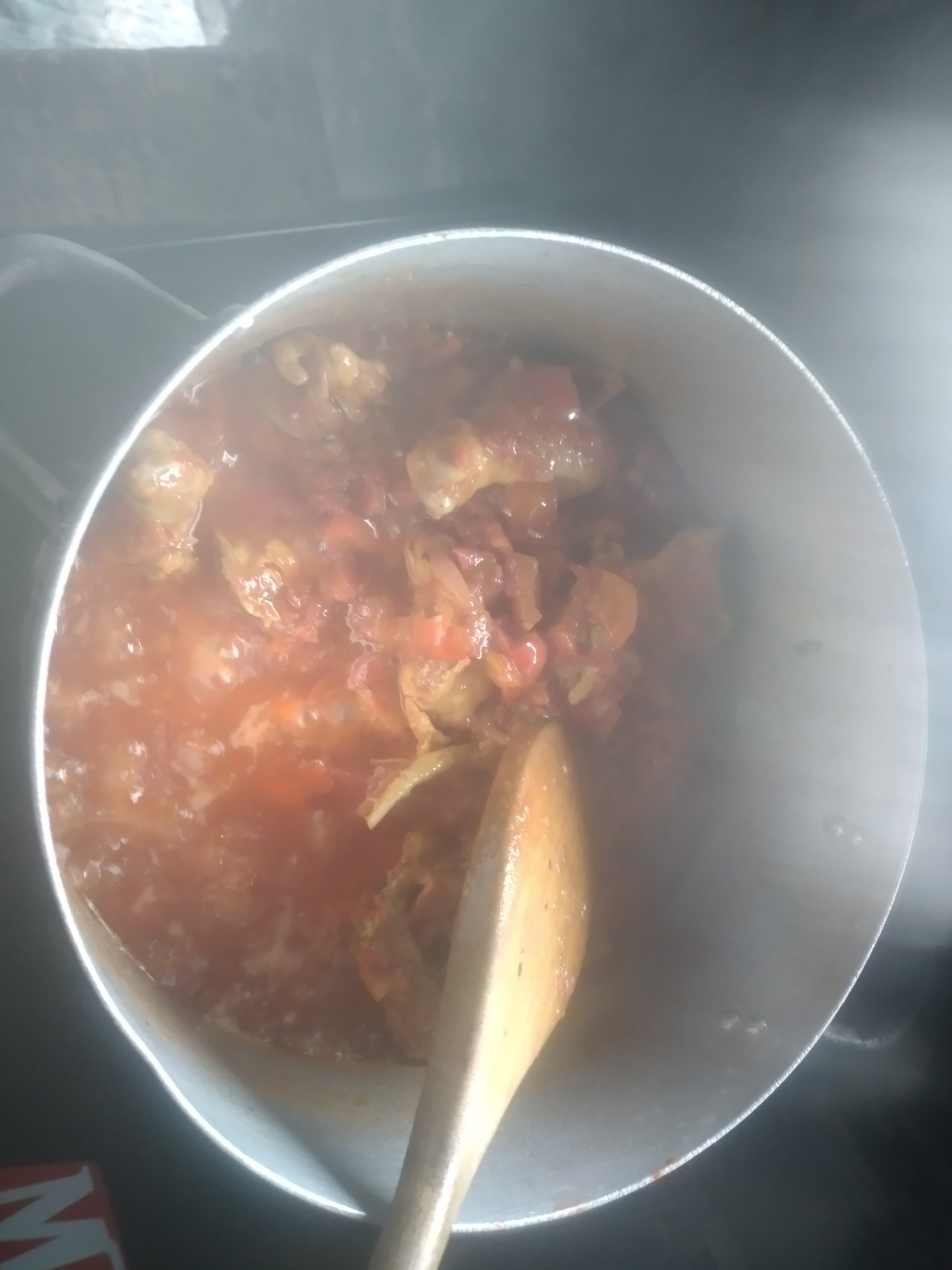 I add the meat stock ,stir, taste for salt,then add my green pepper and allow to cook.
Finally my stew is ready and it can be eaten with white rice, pasta or yam.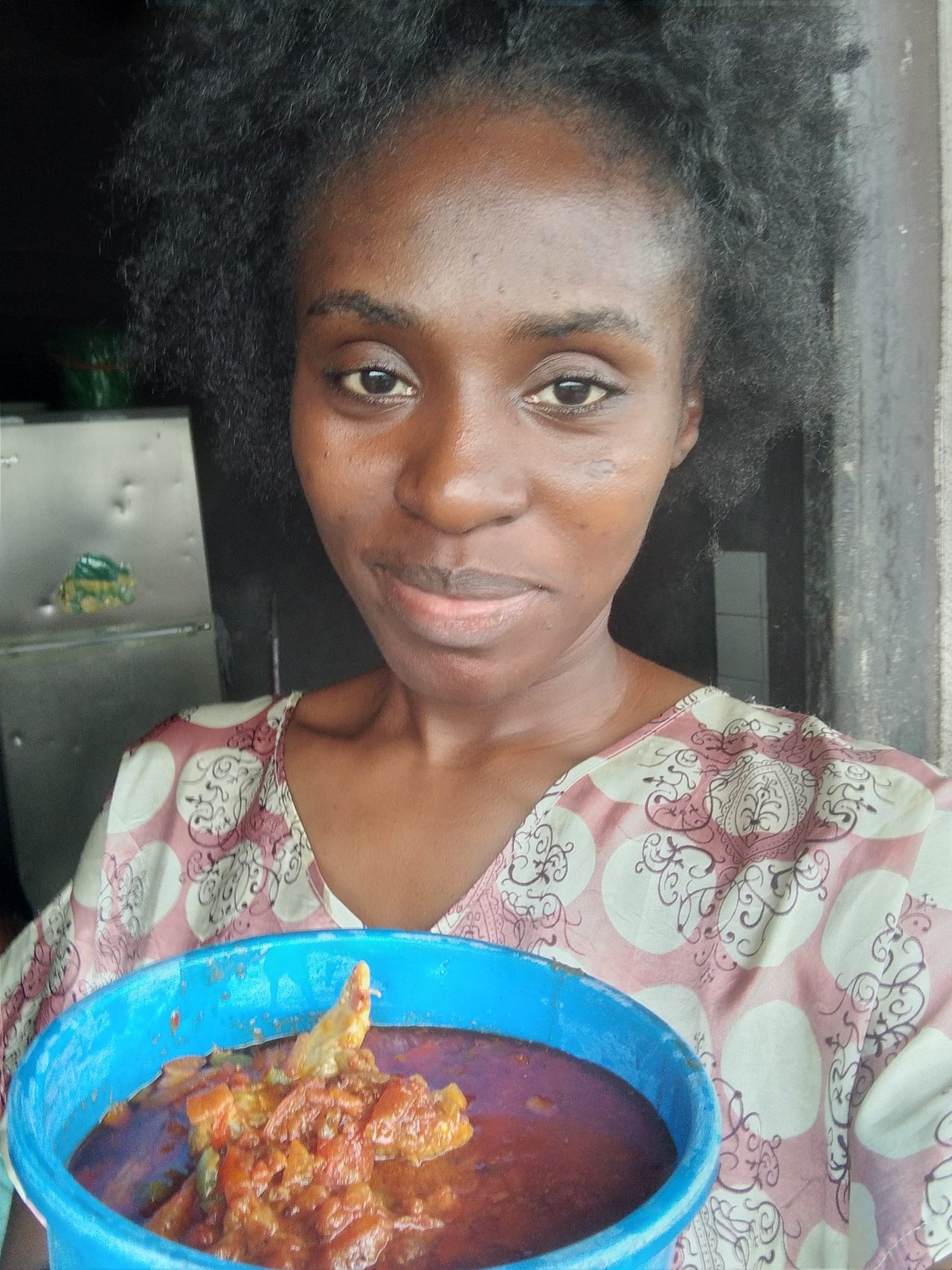 Kindly ignore my well arranged hair 😃
Hope you try out this amazing recipe.
Reading your questions and suggestions in the comment section.