Hello esteemed colleagues,
I hope everyone is safe and in good health. Today I will be sharing a quick recipe that you can try for yourself.
This street food staple called Crepe is so popular in France that even kids at home knows how to make them.
Crepe is a delicious French dish invented in the thirteen century in Brittany, France. Crepe is a type of very thin pancake usually dressed up with sweet or savory topping and any mixture of flavorful fillings.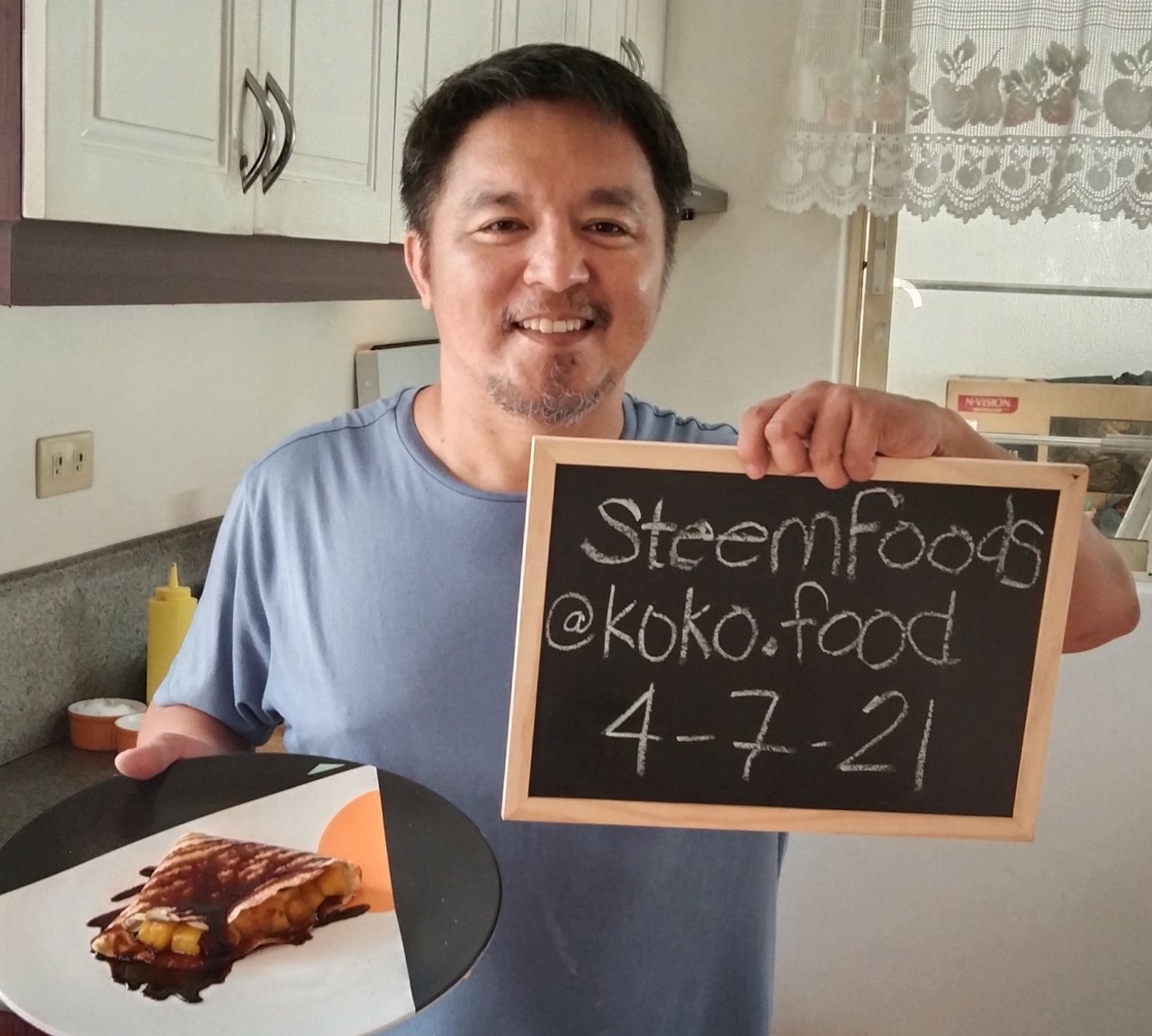 Let's take a look at the ingredients and how to make them: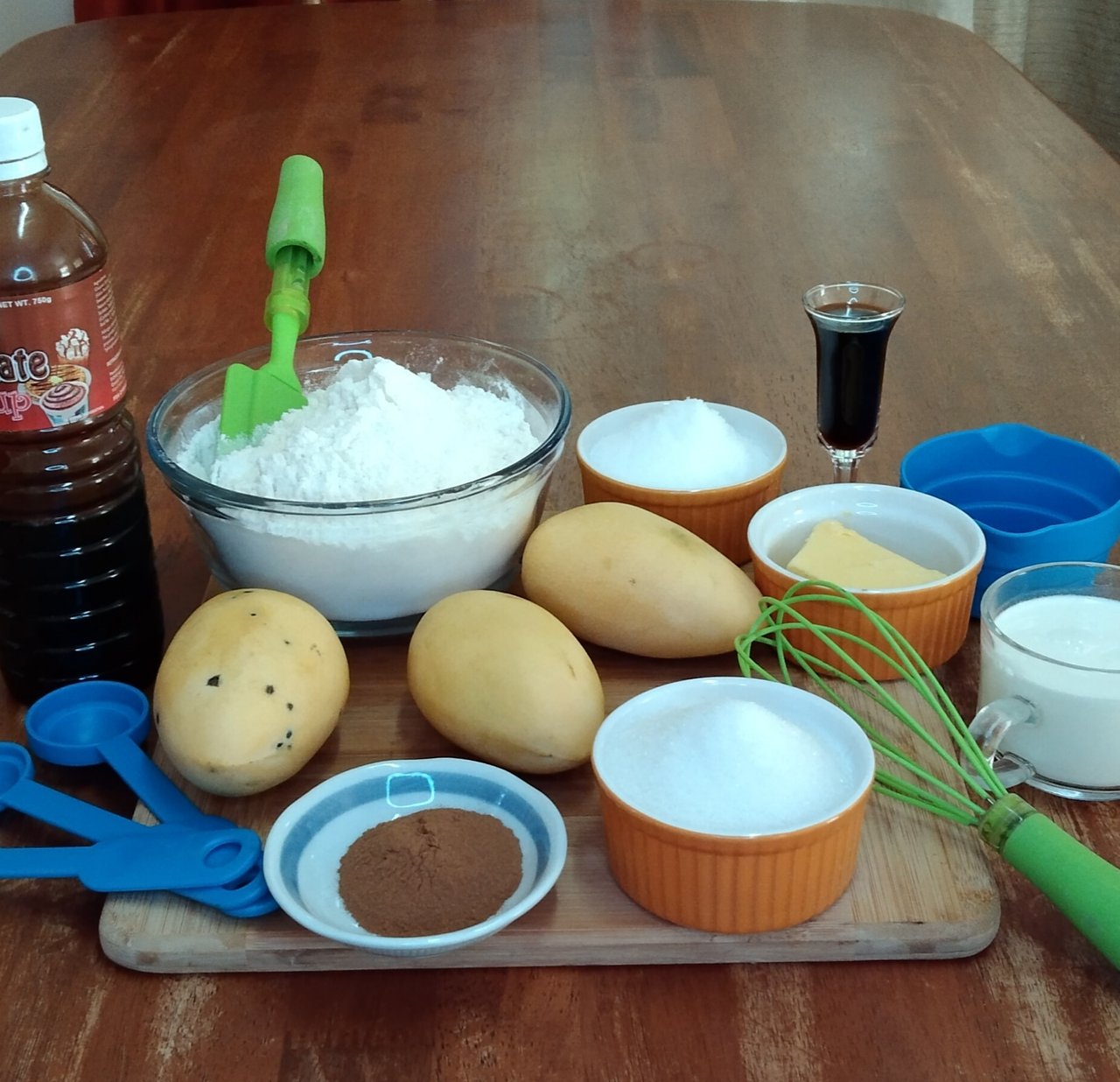 You may be surprised by how easy it is to make fruit compote and crepes like you are in Paris 🗼in your kitchen. So let's get started!
MANGO COMPOTE
3 pcs Ripe Mango
2 tablespoon white Sugar
1/4 Ground Cinnamon
3 tablespoon Water
First, slice the fresh mango and place them into a bowl. Stir in 2 tablespoon of white sugar, 3 tablespoon water, and 1/4 teaspoon of cinnamon.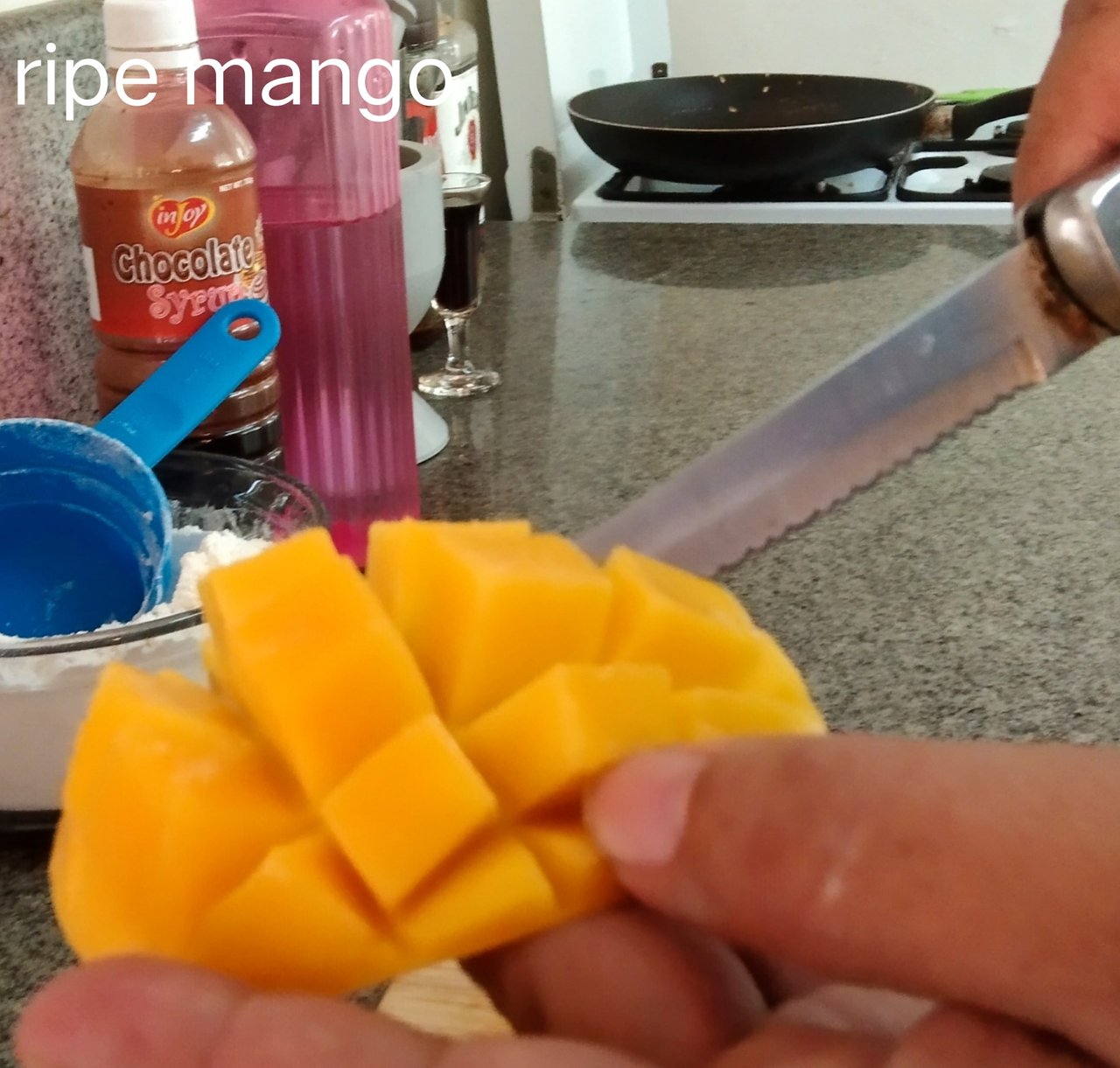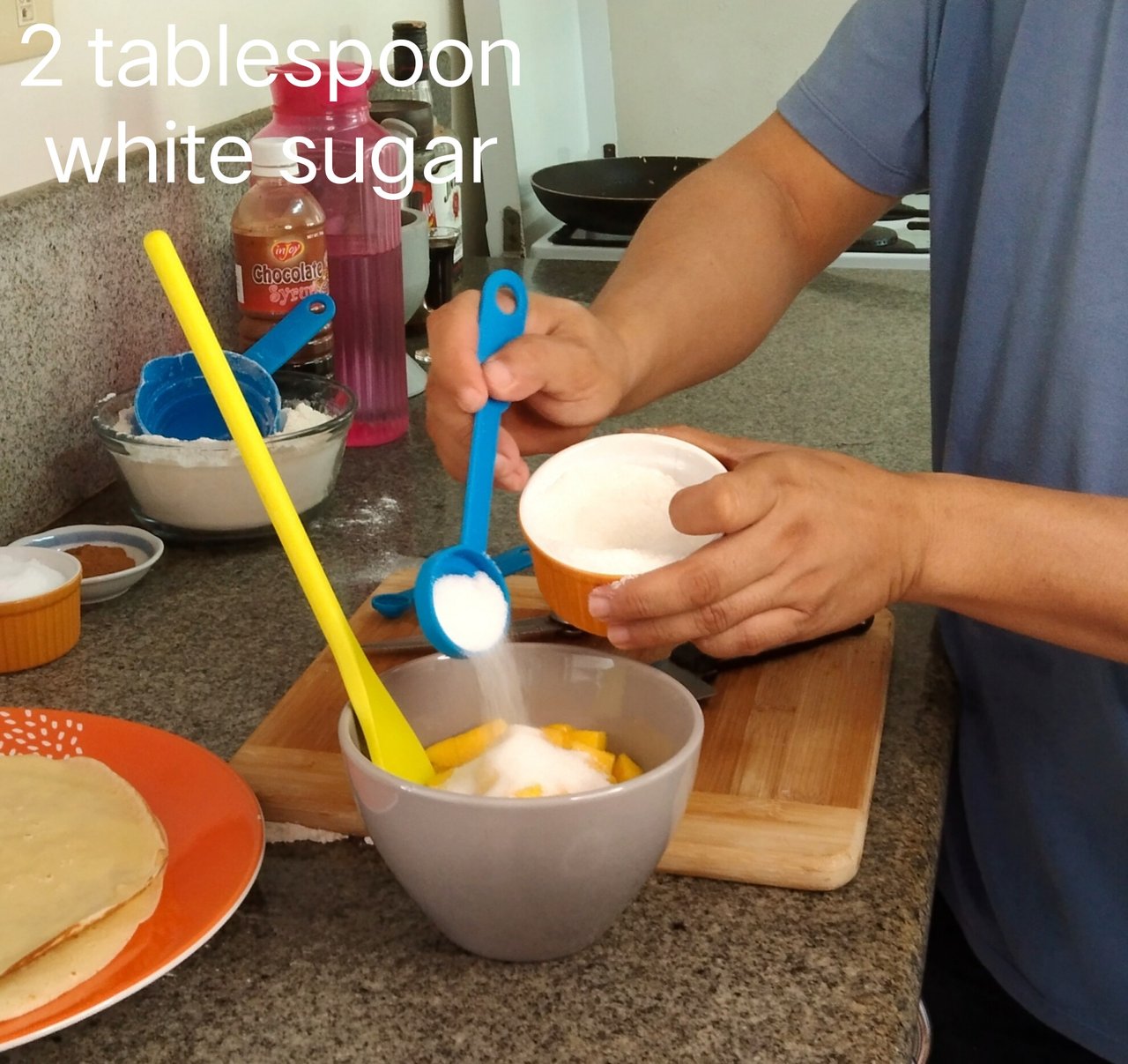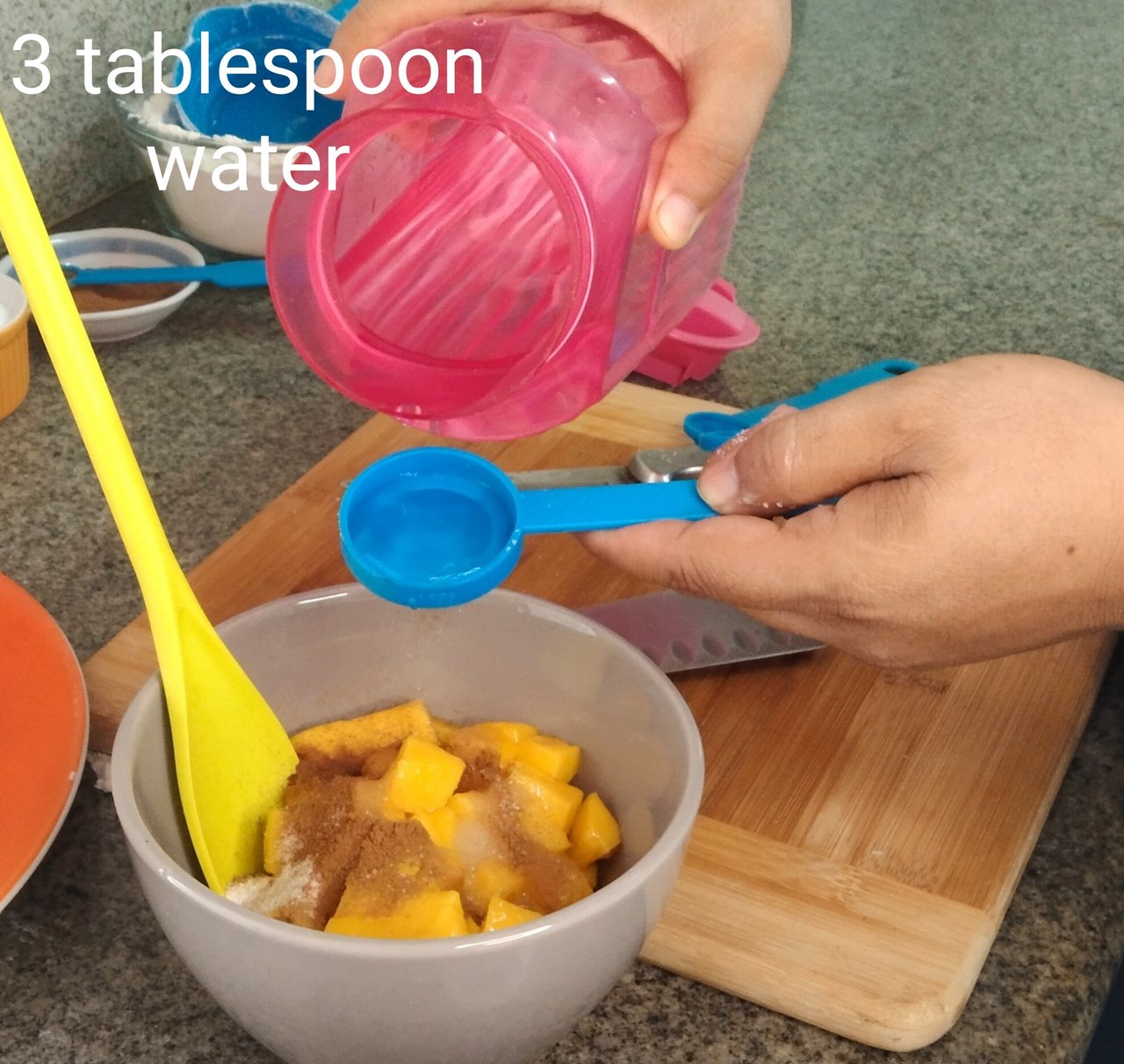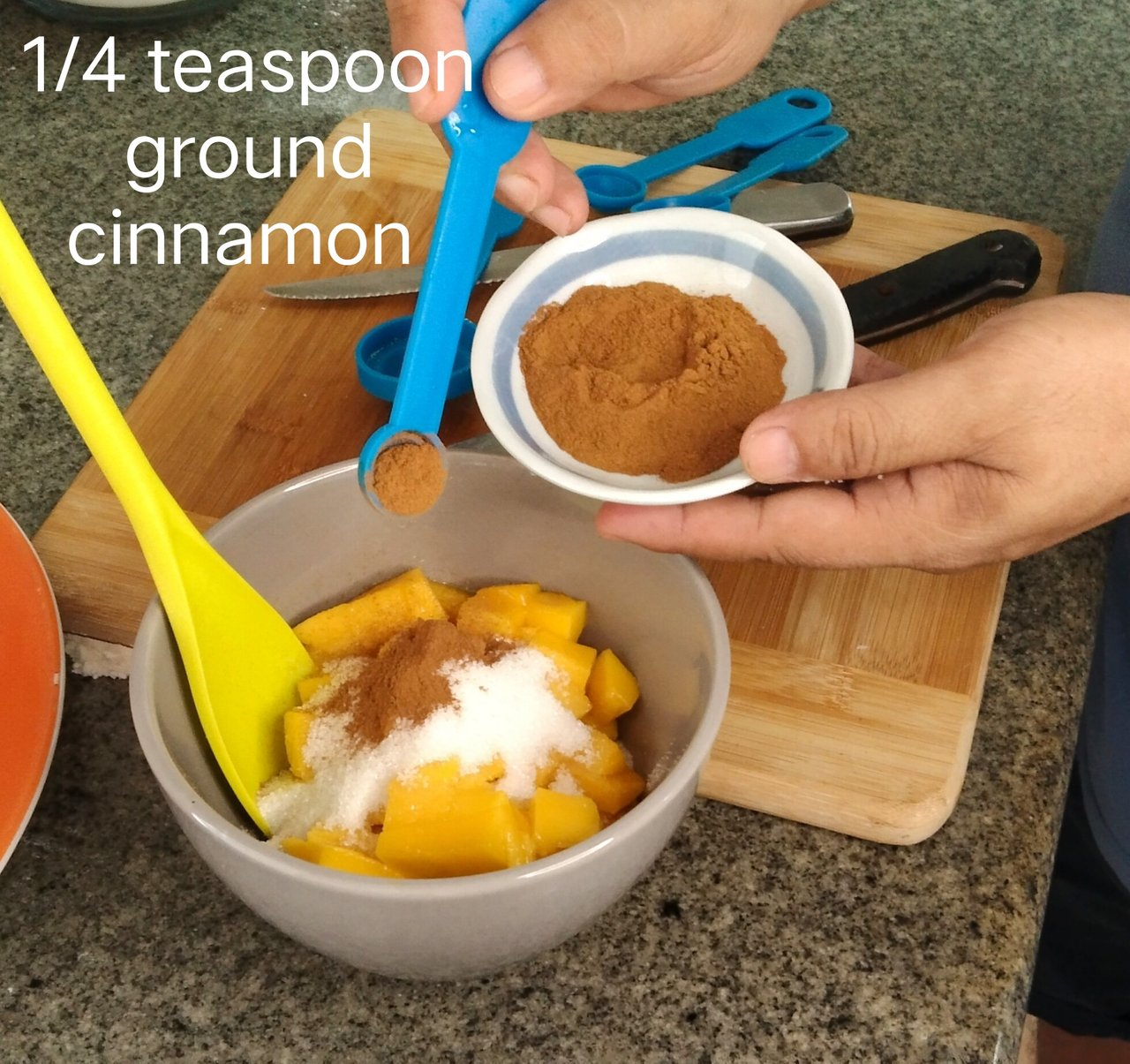 Next step, cook the filling over medium heat dissolving the sugar. Cook for 5 minutes until soften. Set aside.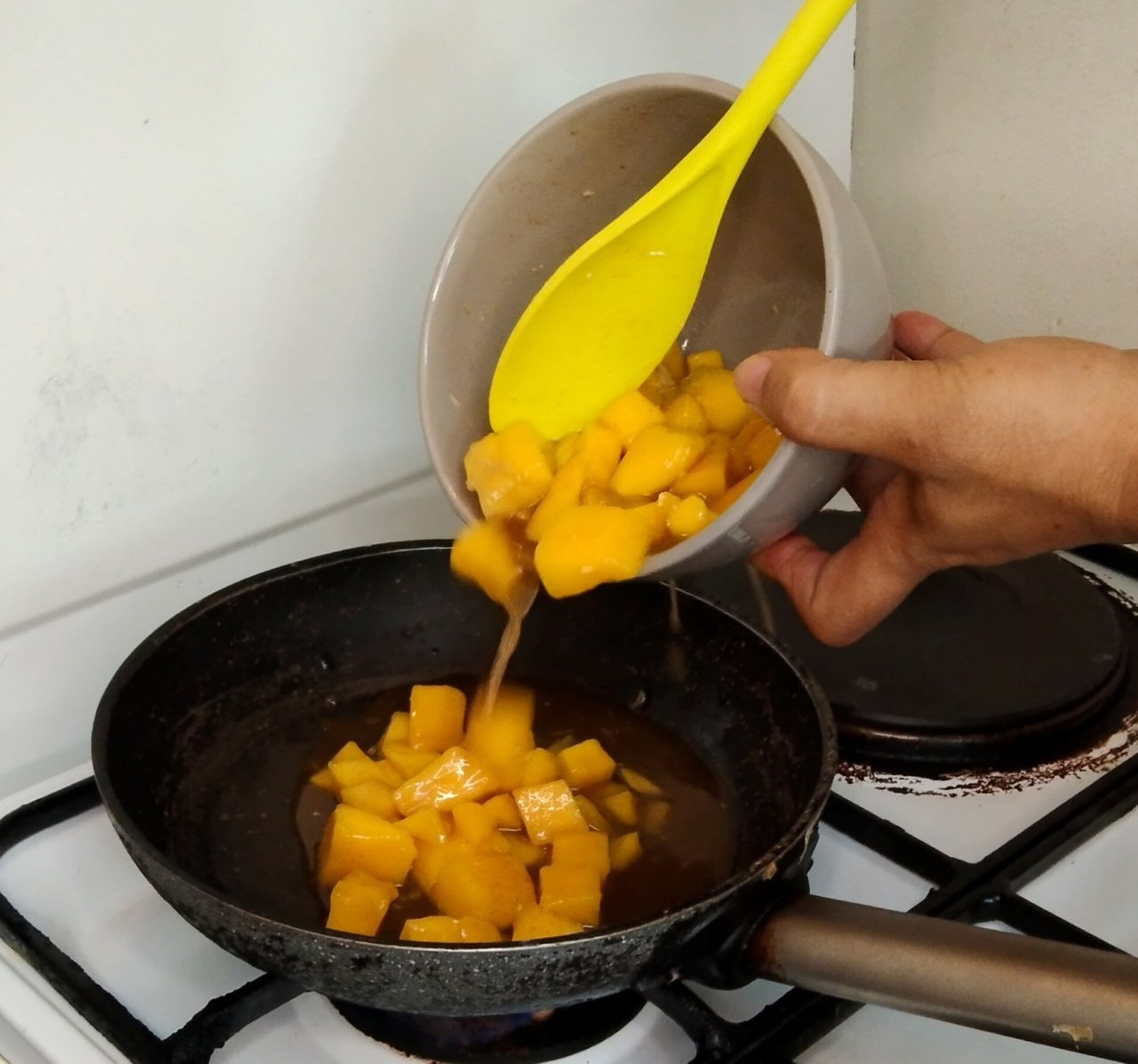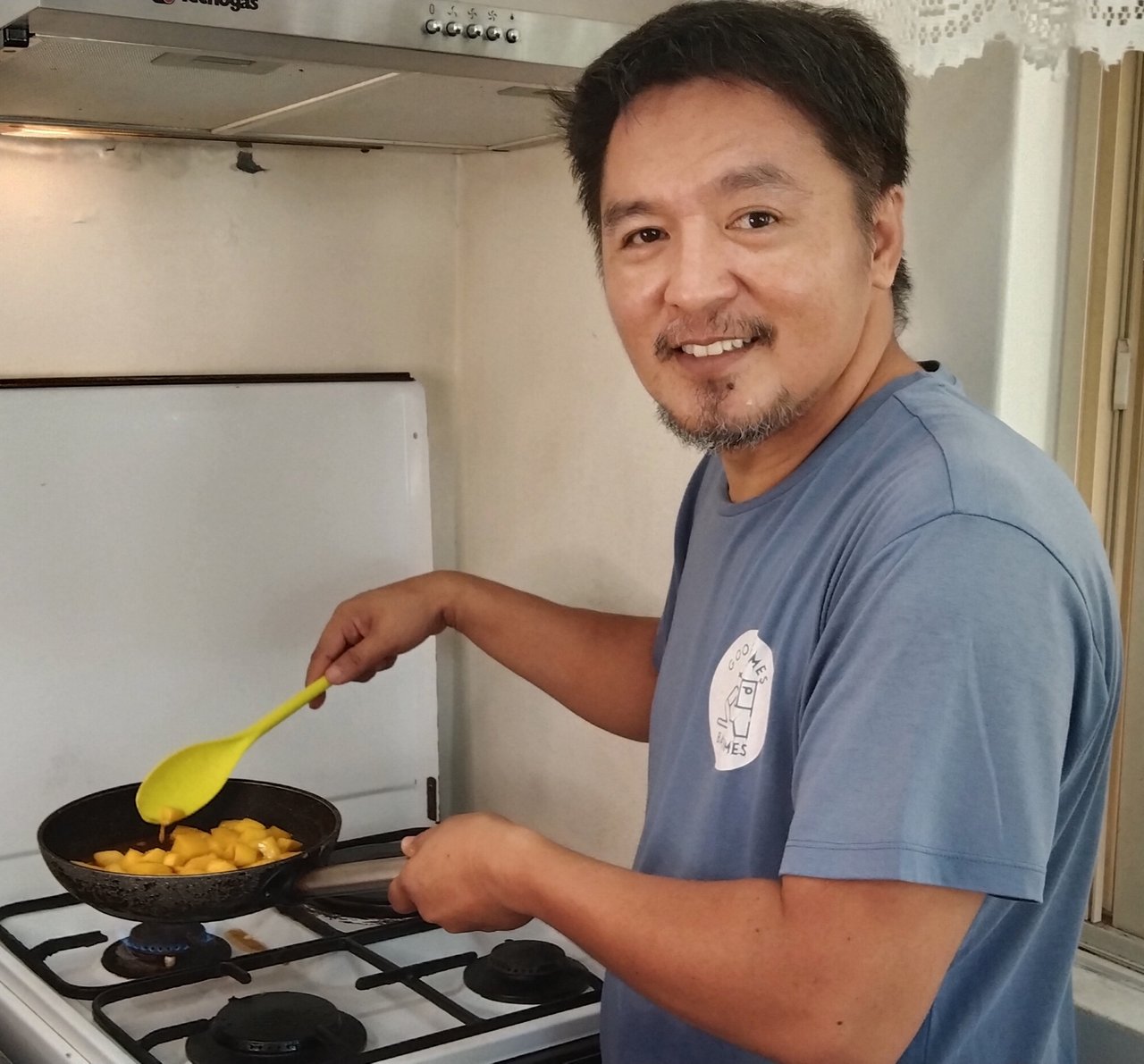 CREPE
1 cup Pastry Flour
1 tablespoon White Sugar
1/4 teaspoon Kosher Salt
1/4 teaspoon Vanilla Extract
3/4 cup Fresh Milk
2 Whole Eggs
1 tablespoon butter for brushing
Start by sifting 1 cup pastry flour into a large bowl.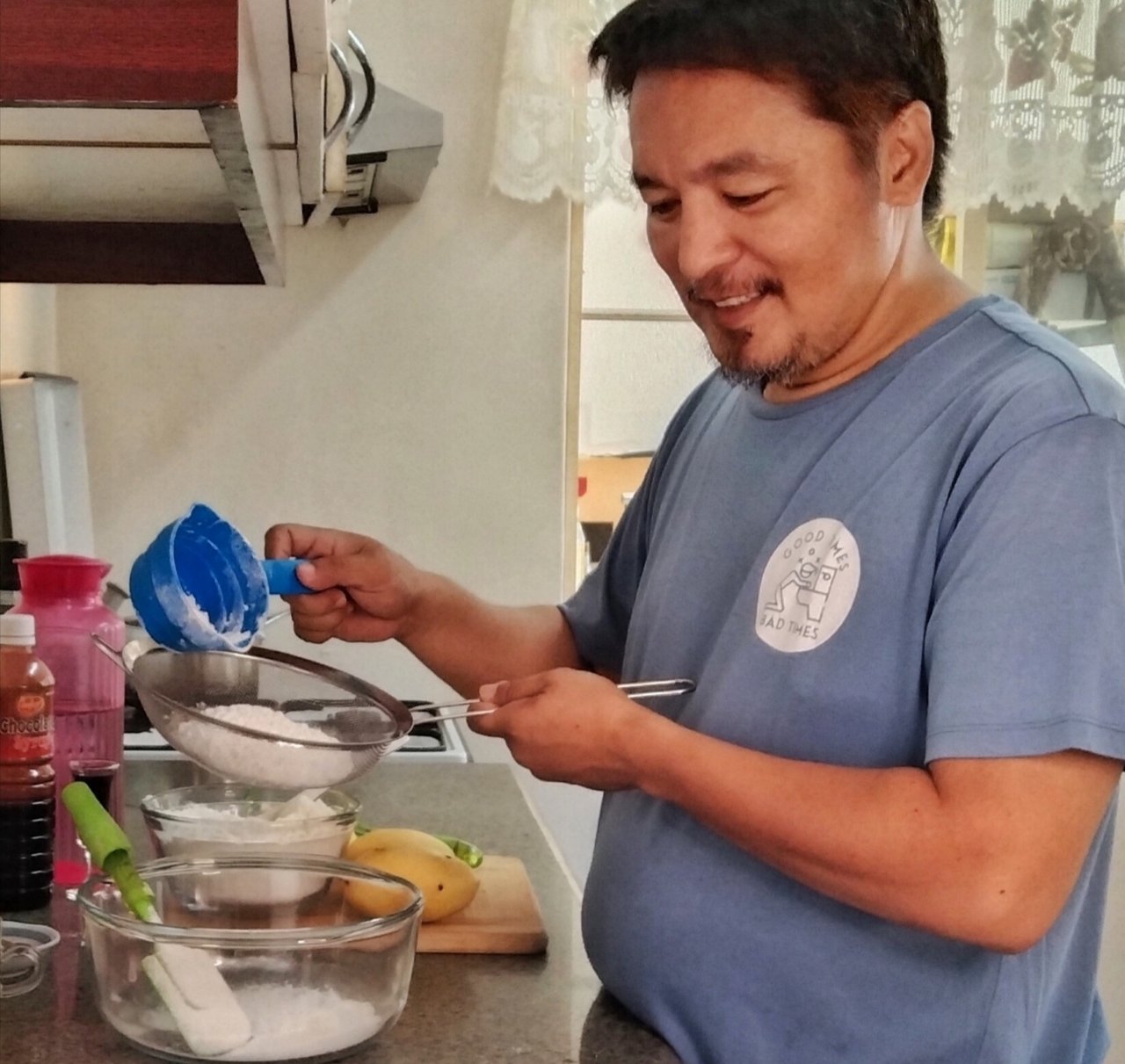 Next step, add 1 tablespoon of white sugar and 1/4 teaspoon salt, 1/4 vanilla extract into the flour and whisk to combine.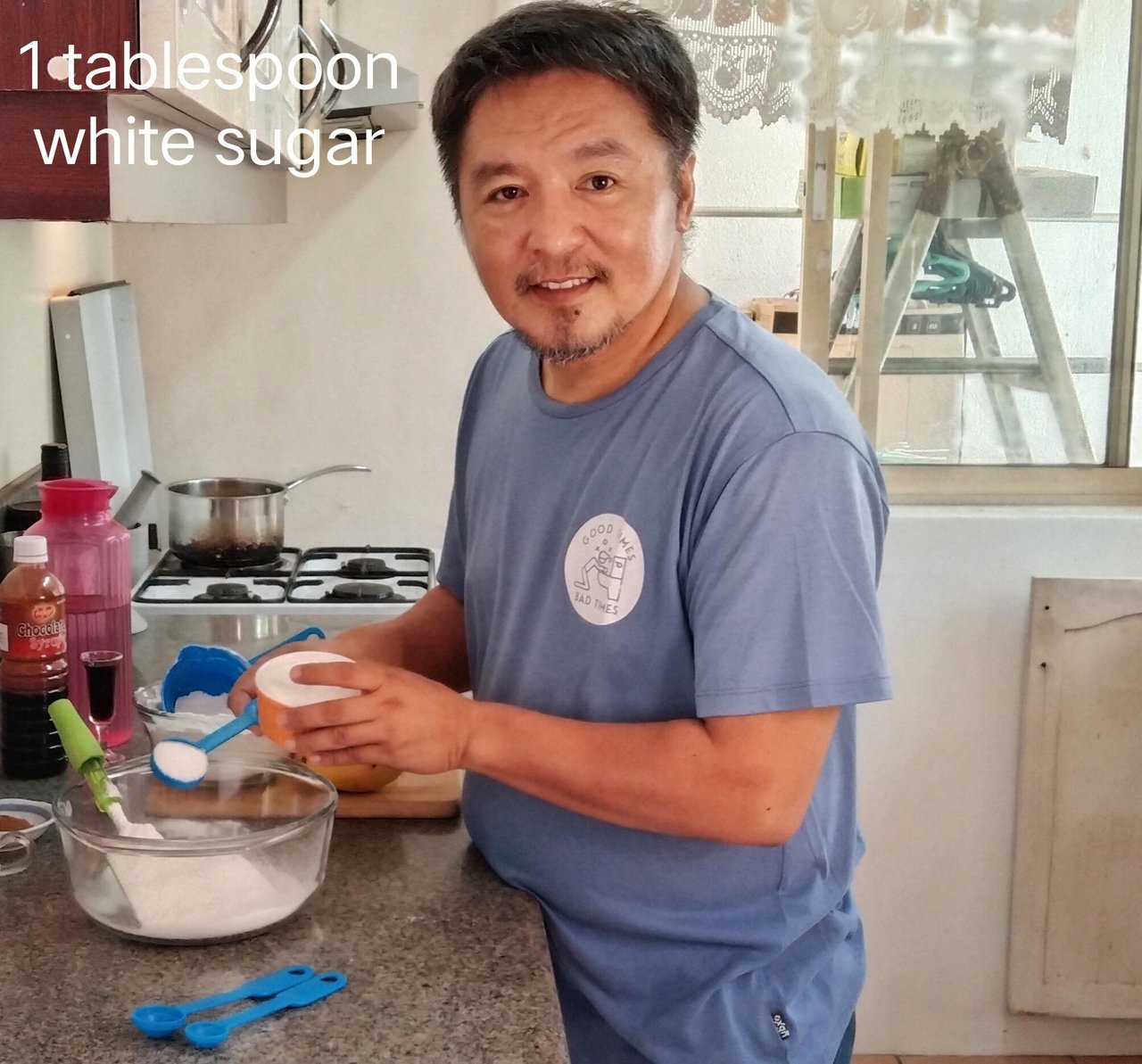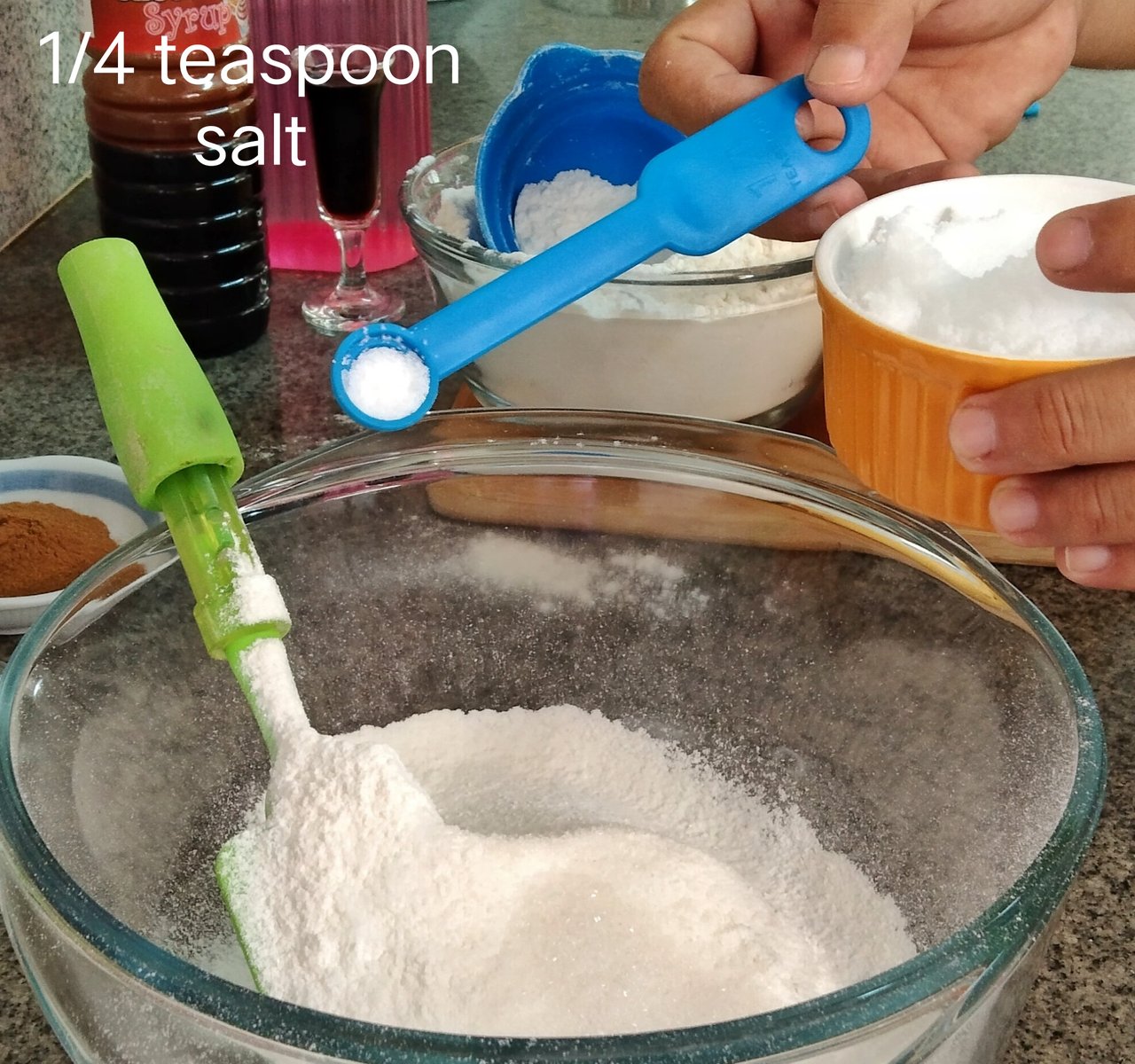 Now it's time to add the wet ingredients starting with 3/4 cup of milk, 1/4 teaspoon vanilla followed by 2 whole eggs.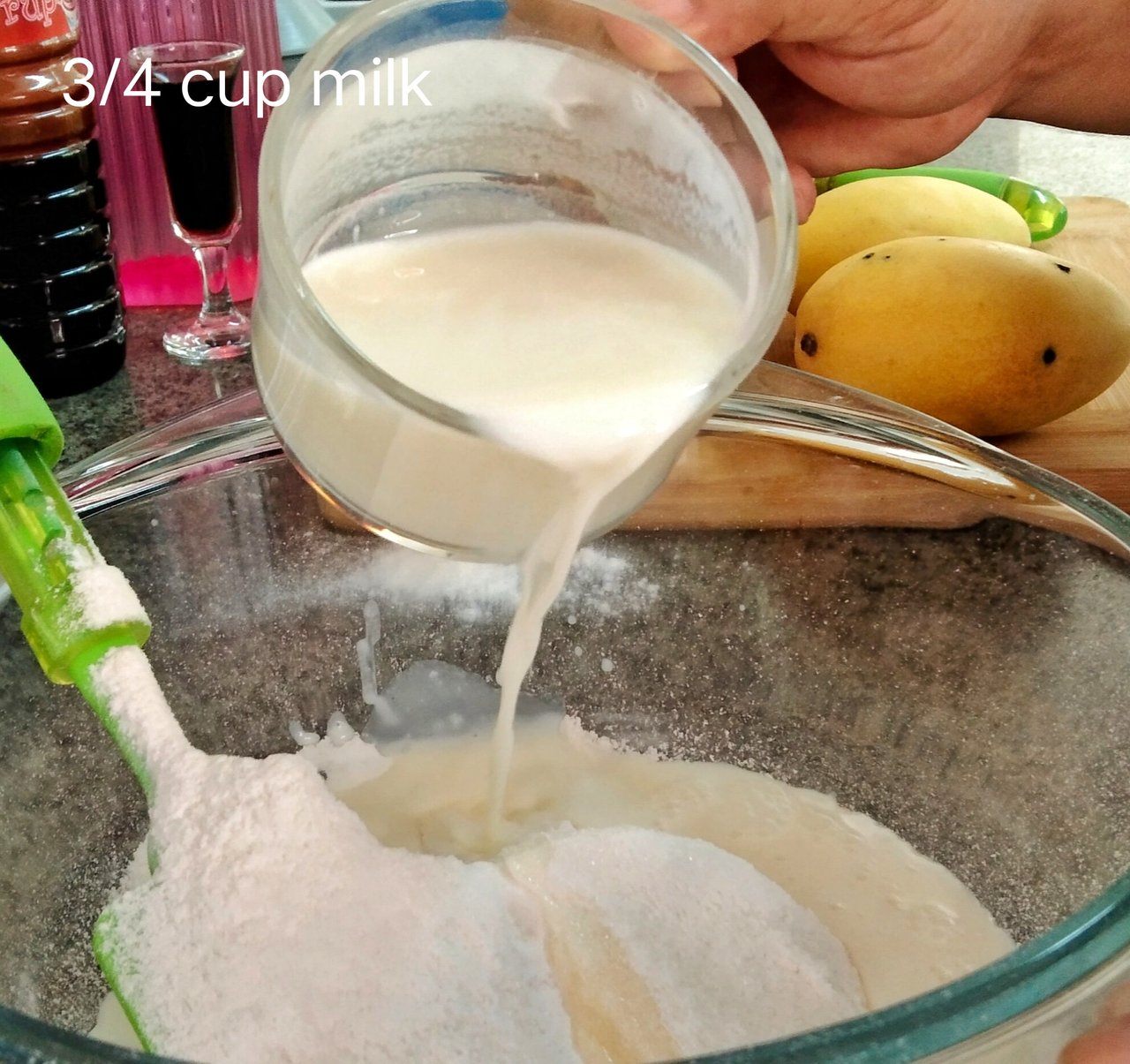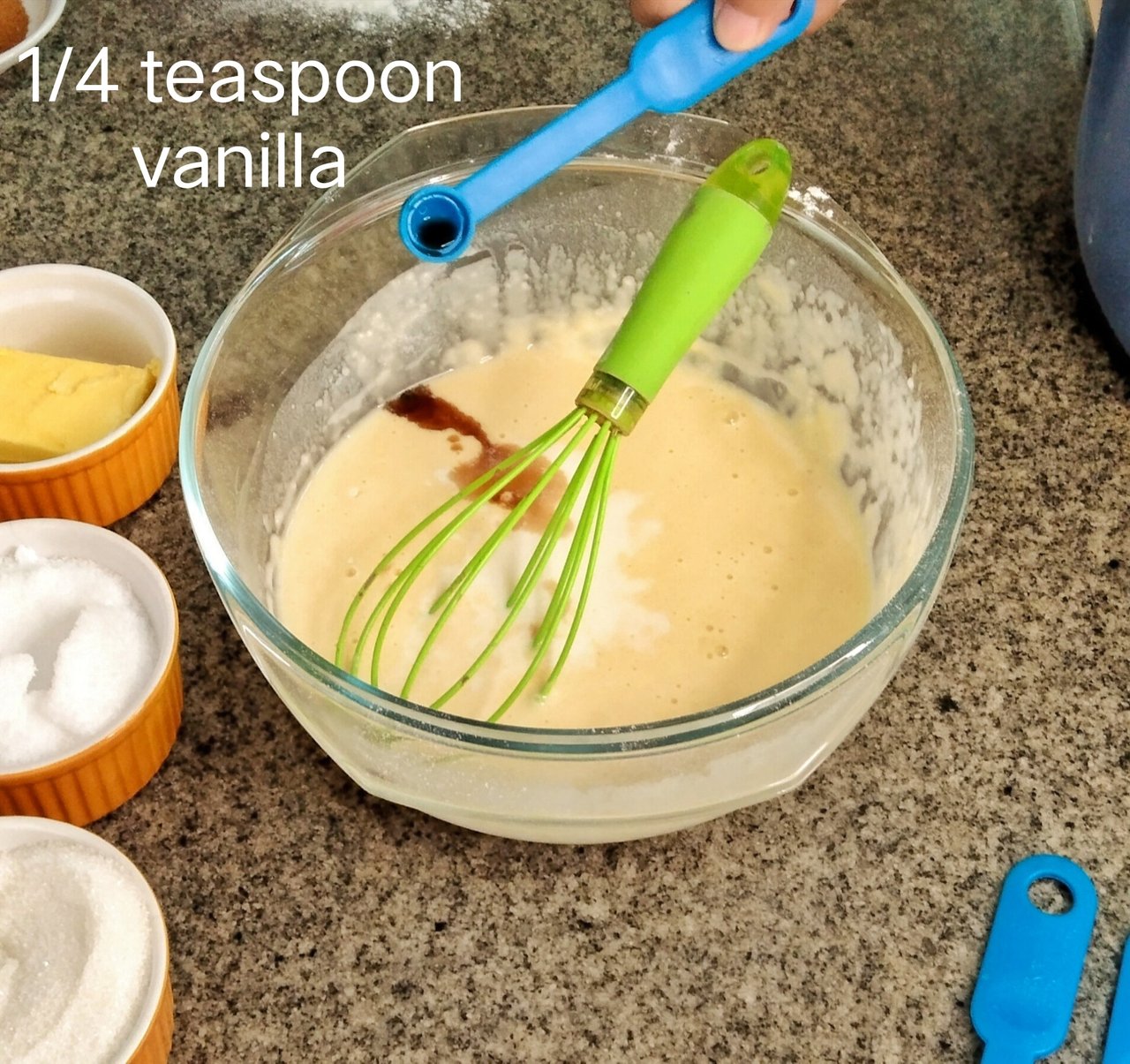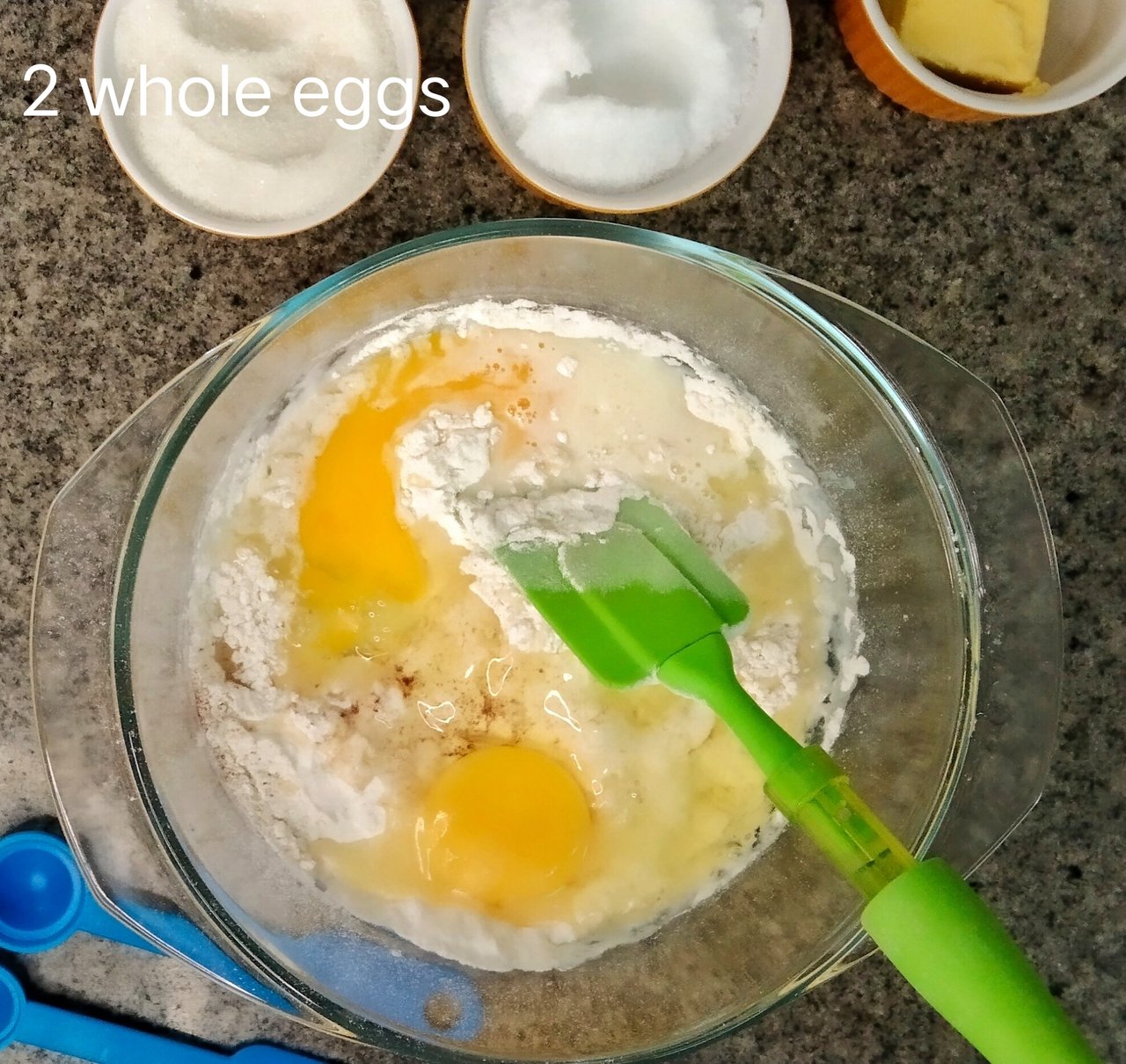 Give a batter a really good whisk. This isn't like pancake batter where you want to have lumps. Pretty ideal crepe batter you need super super smooth so to ensure there are absolutely no lumps. Strain the batter through a sift and use a spatula to push it through.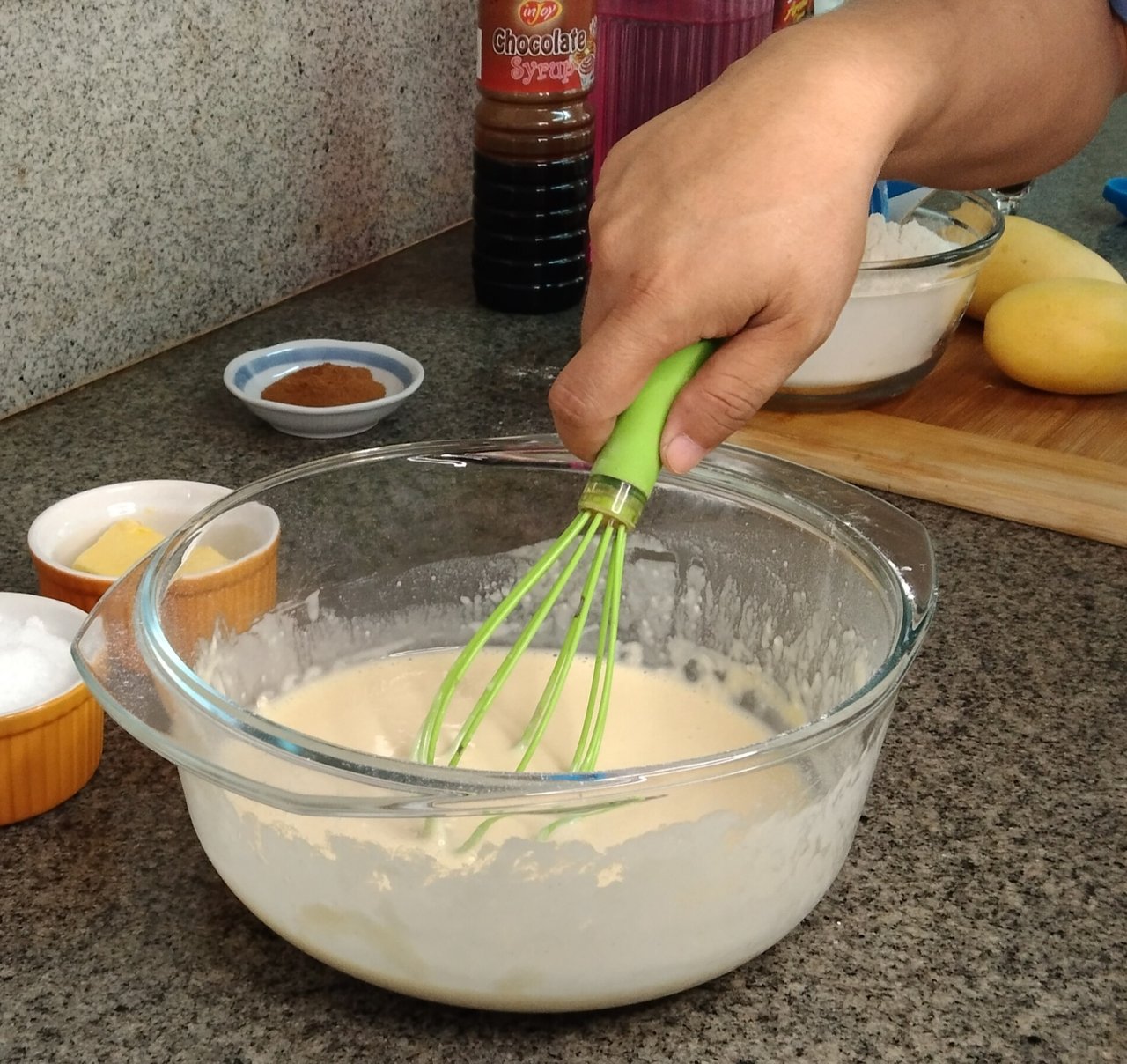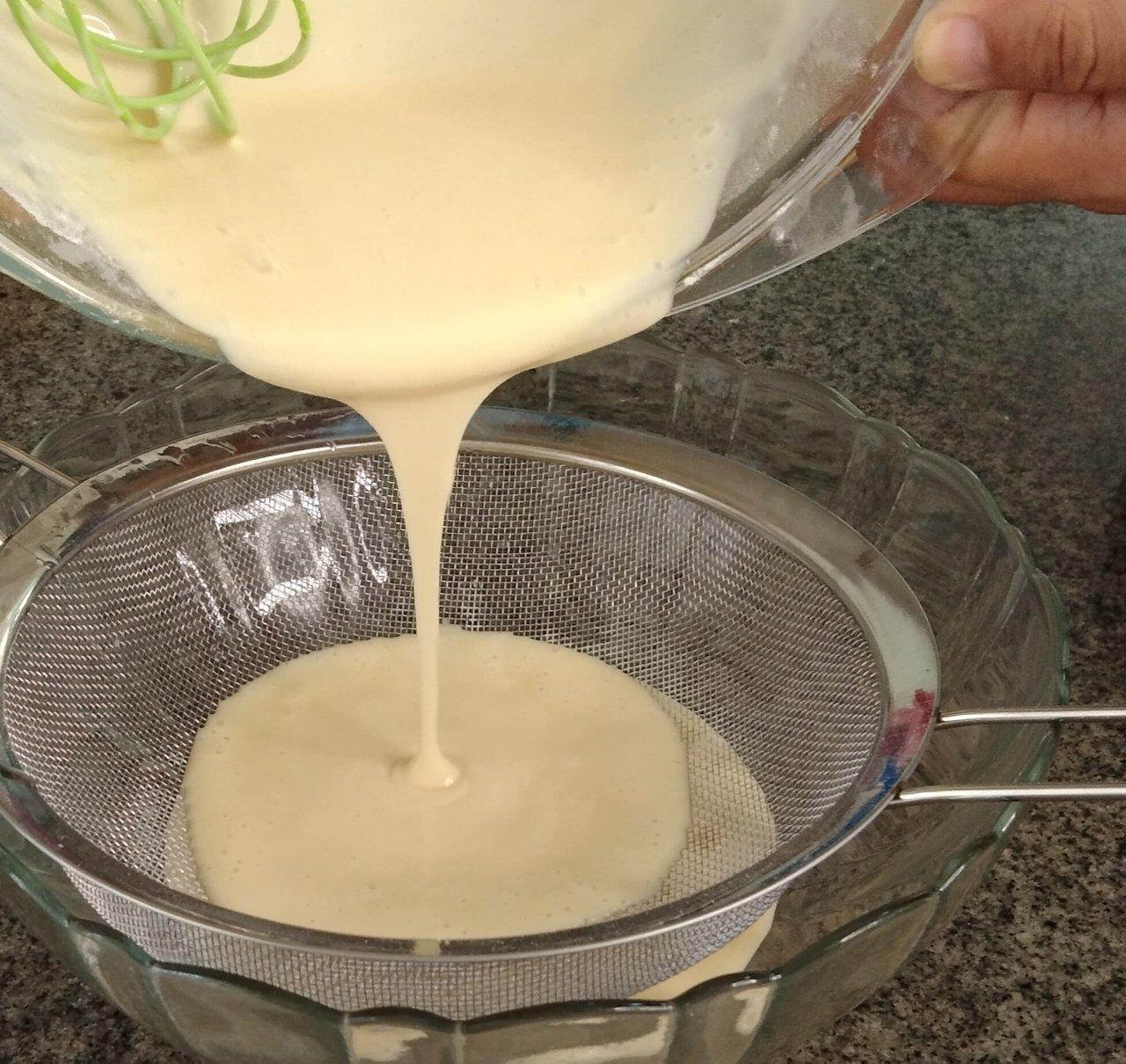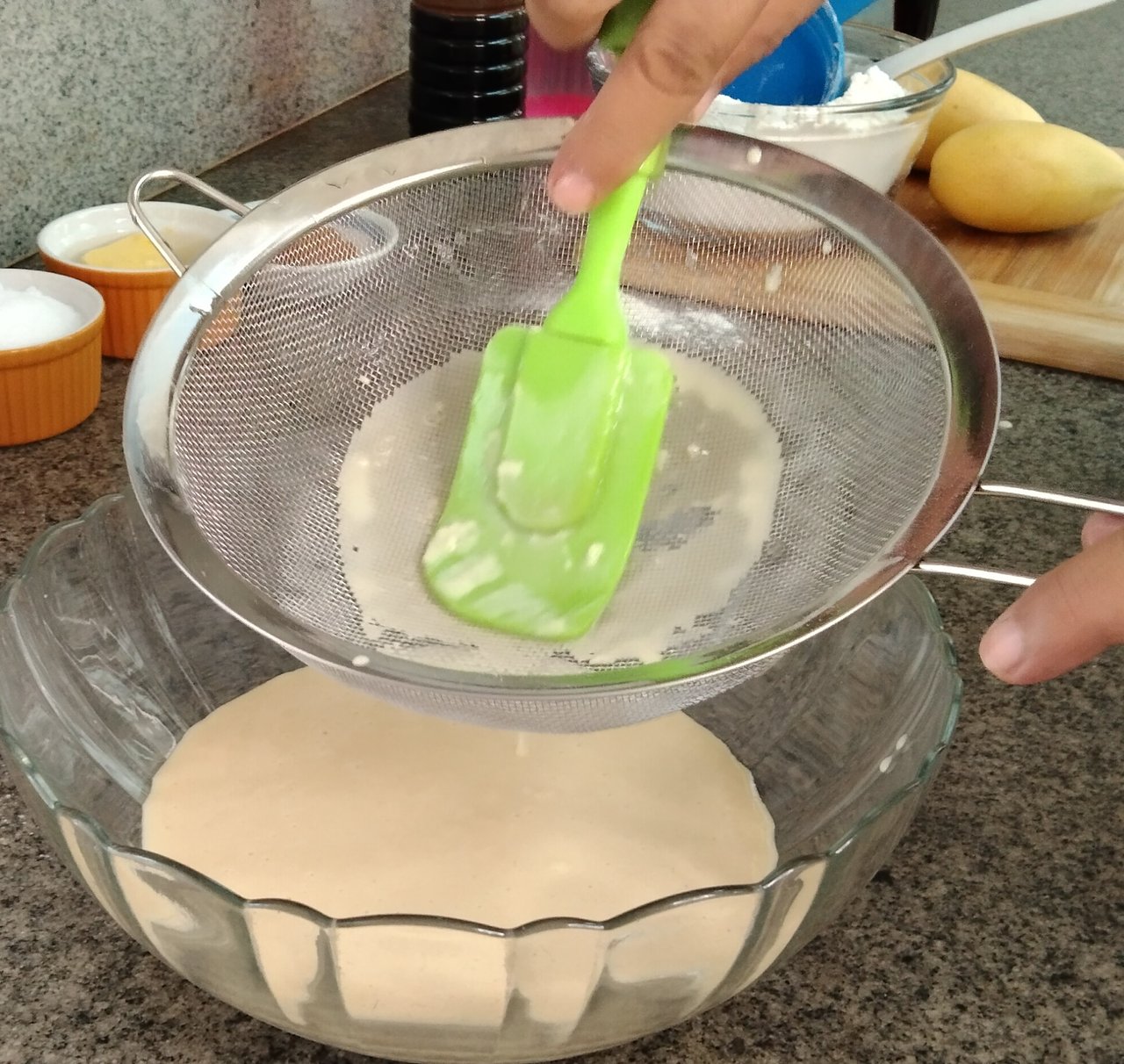 Now your ready to start cooking.
Melt some butter in a non-stick or castoring pan over medium heat.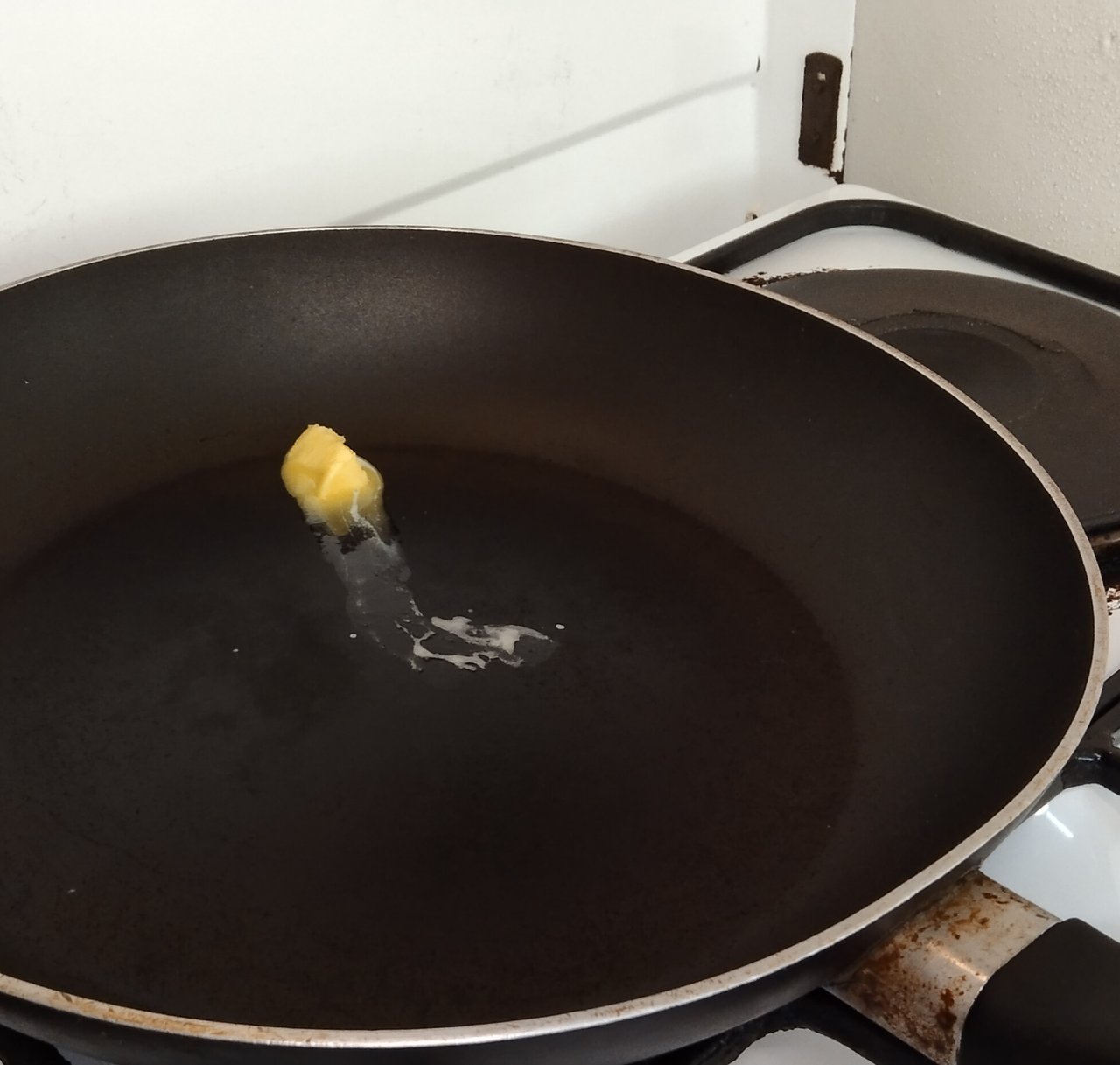 Use a laddle to scoop a portion of the batter into the pan and gently swirl the pan so the batter spreads out evenly across the surface. Cook for about 1 minute then use a spatula to gently flip the crepe and cook for another minute on another side.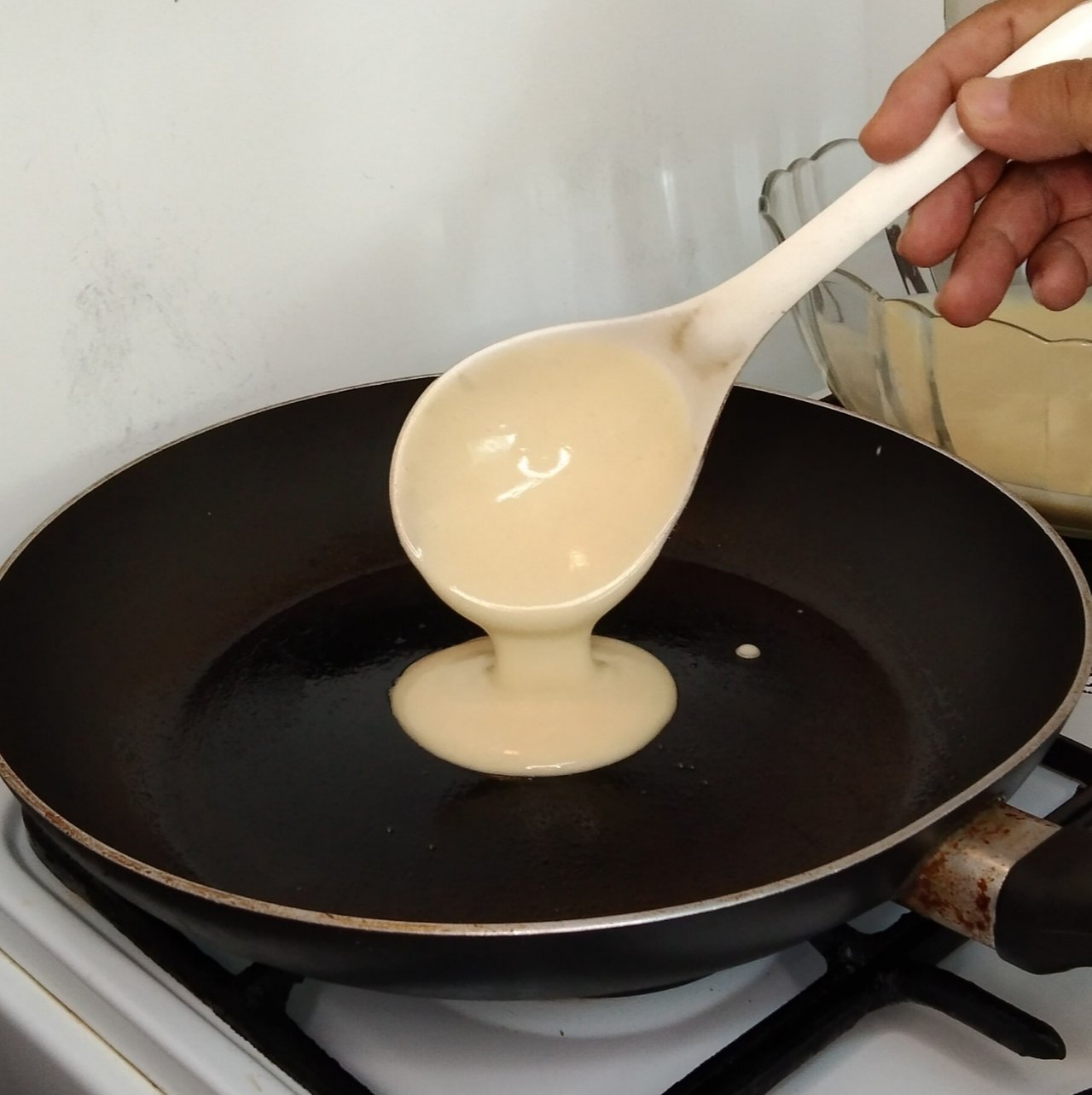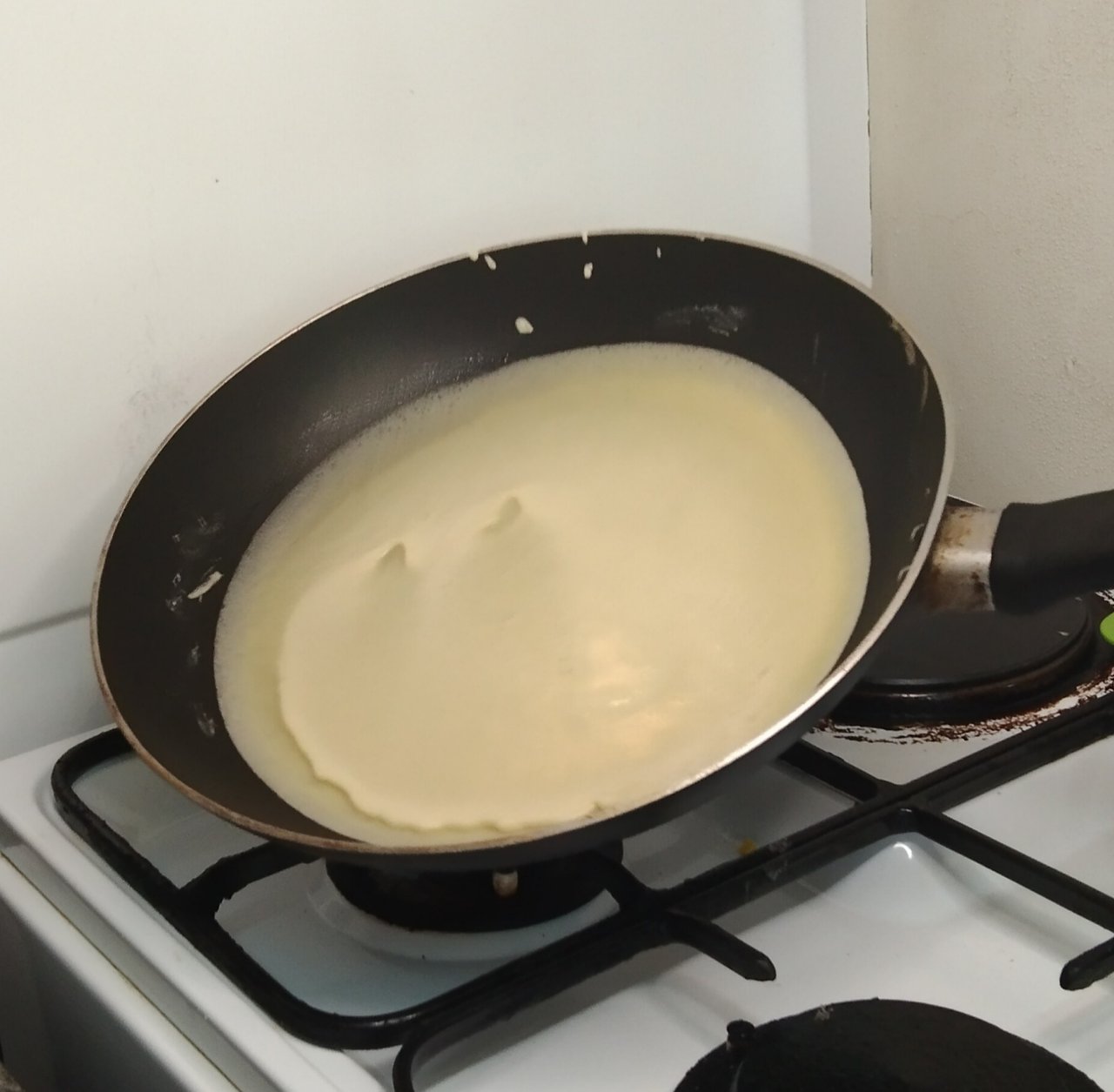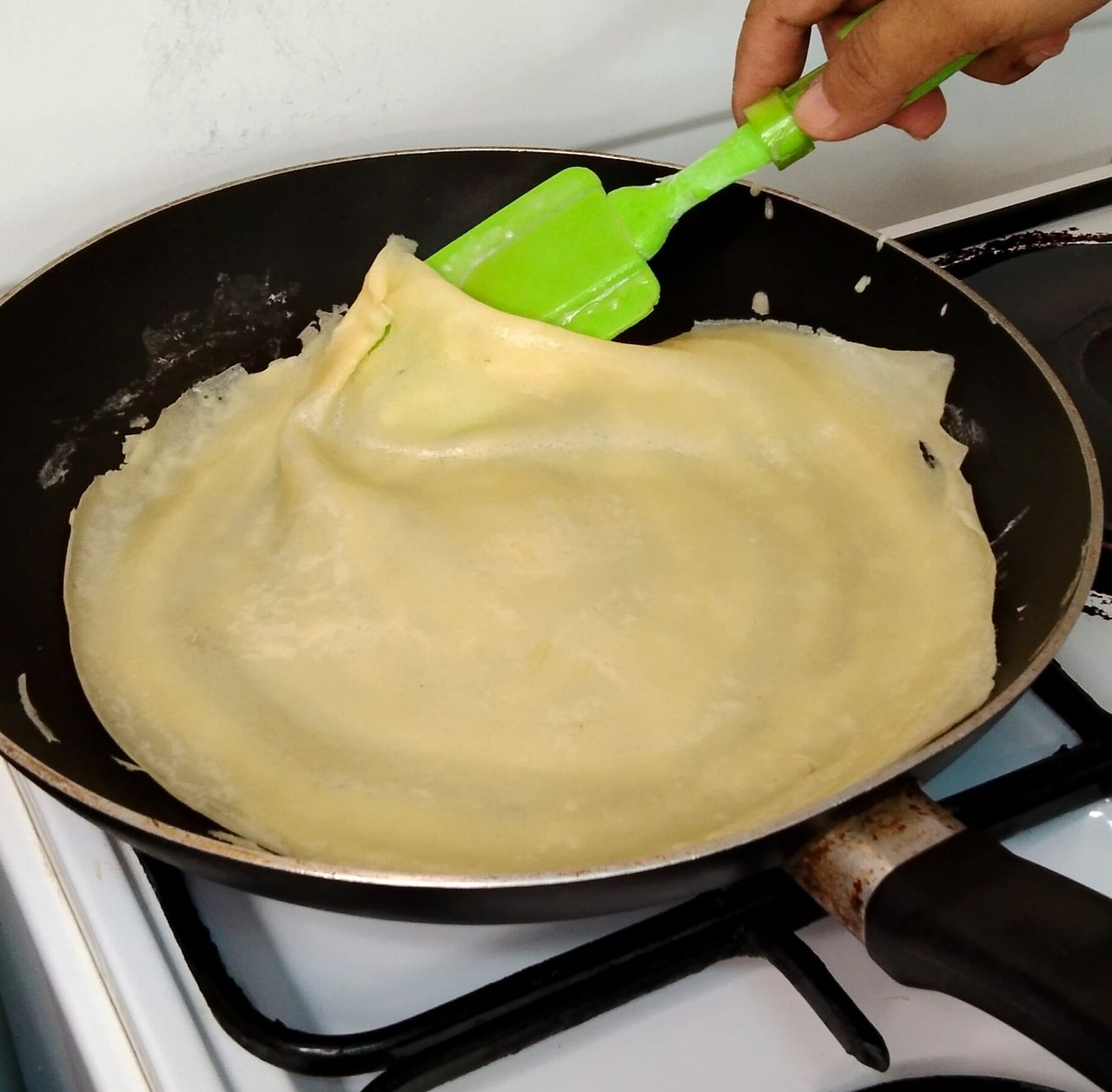 The great thing about this recipe is that it doesn't have to be refrigerated over night. And you can make 3-4 crepes of this size. I'm using 10" diameter frying pan.
Now you are ready to add the mango filling into the crepe the classic way.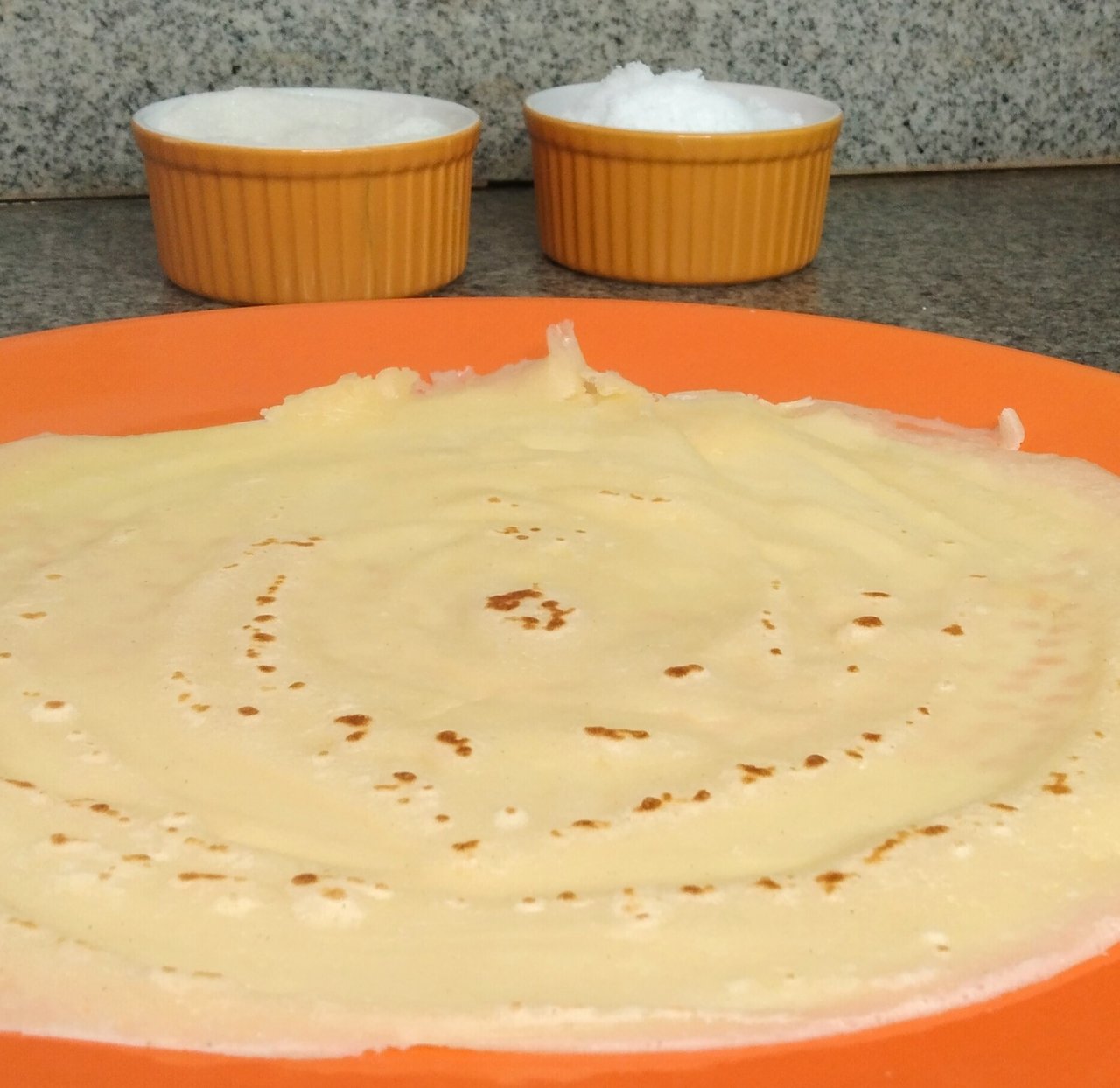 Add mango filling over crepe then fold in half or into quarters. Transfer in a serving plate then drizzle some chocolate sauce of your choice on top(optional).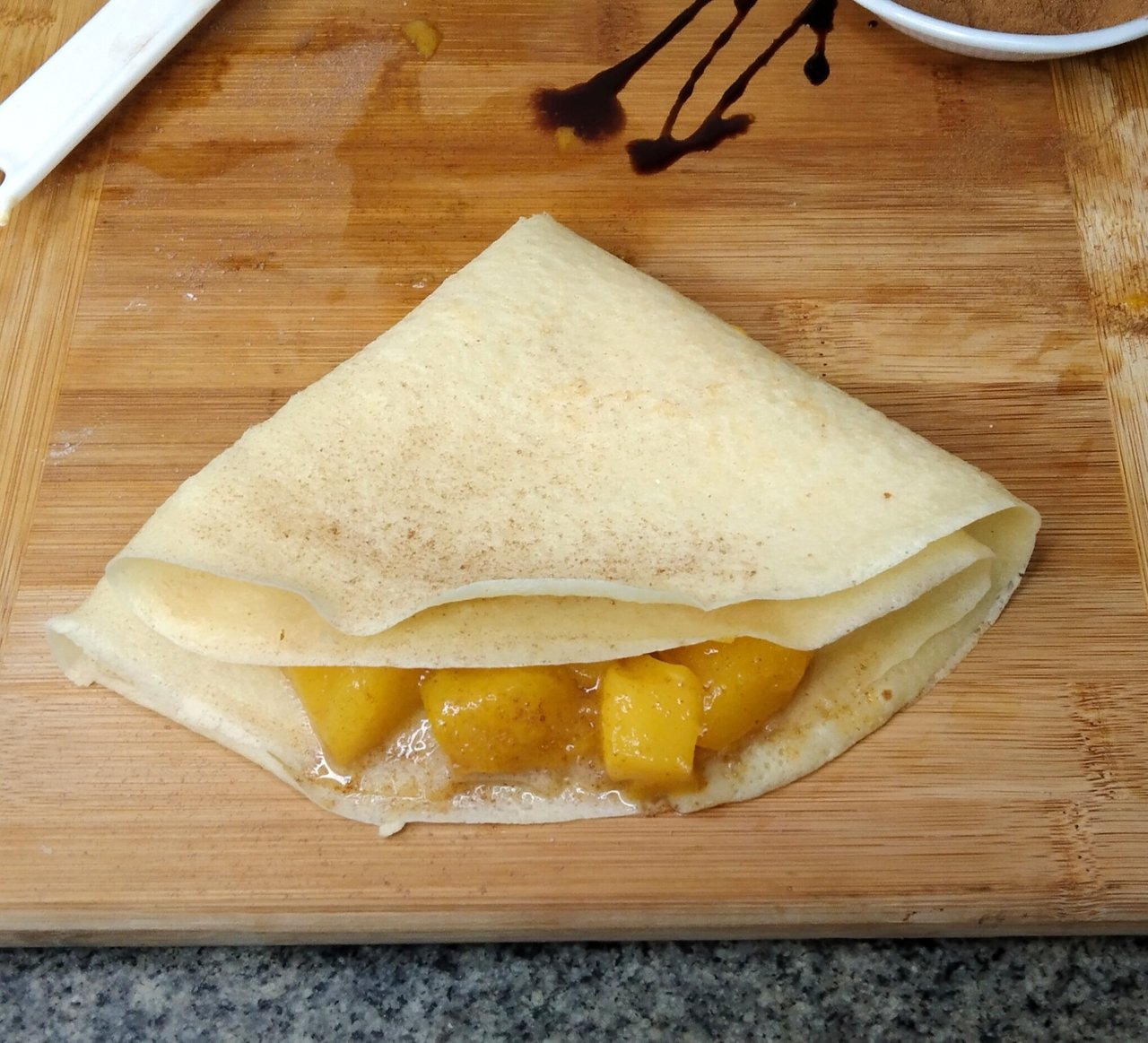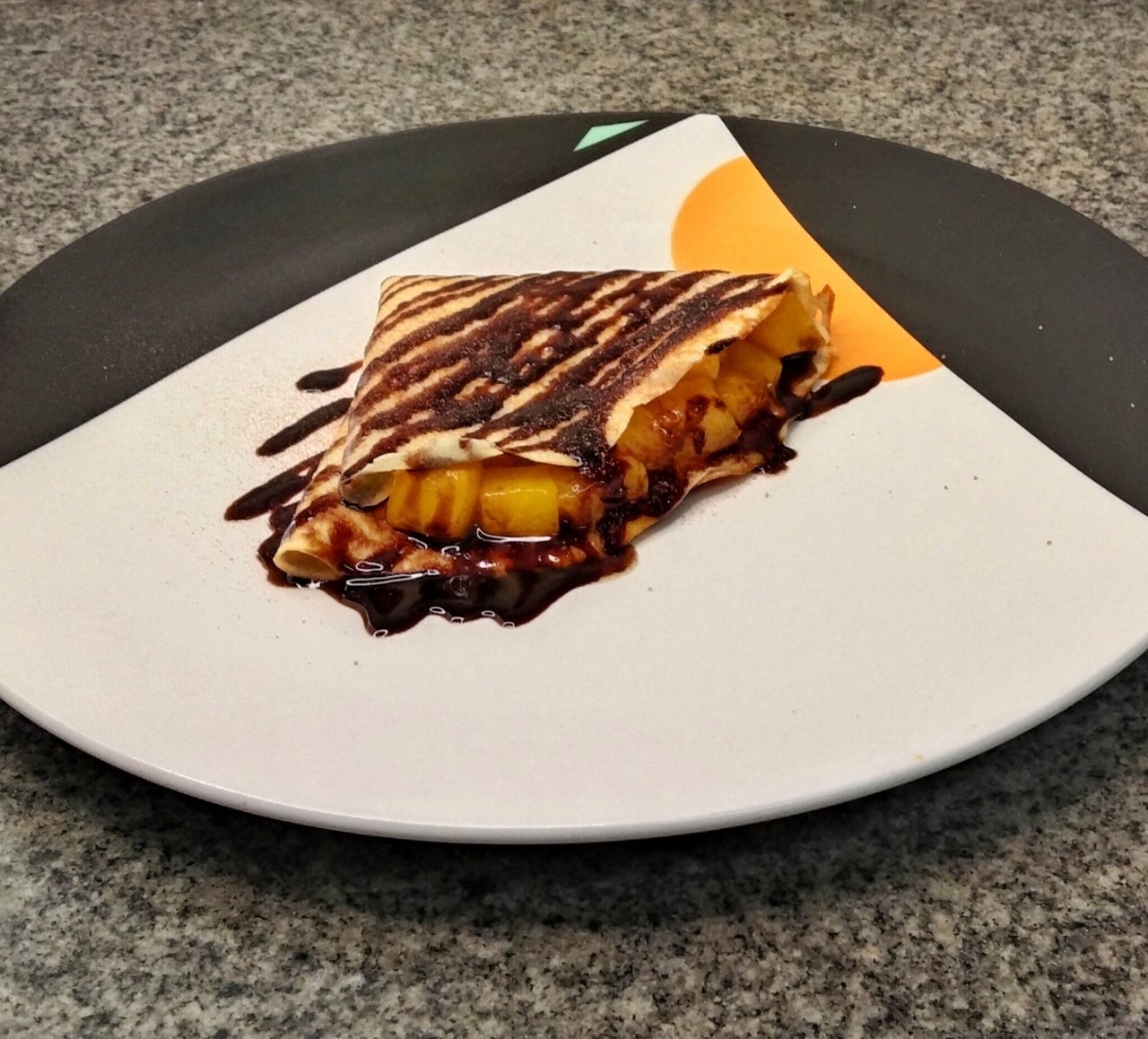 I hope you enjoyed another recipe. "Bon Appetit!"