Assalamualaikum to all steemFoods Steemians.
How are you all .I hope you are doing well and happy in your life and with your family.
May Allah shower his blessings on you and May peace happiness good health be with you in every walk of your life.Ameen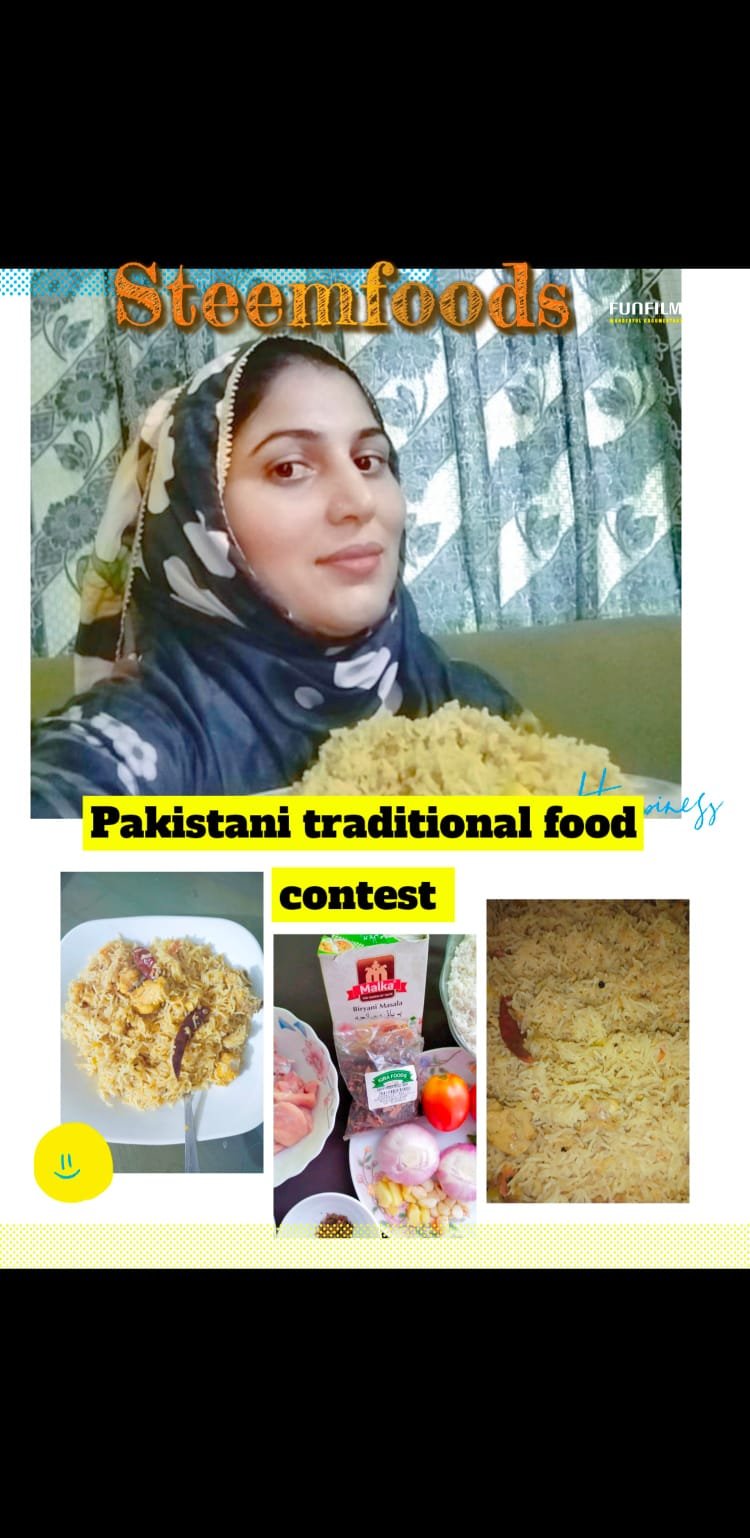 Yakhni Pulao is a Kashmiri recipe made with Rice 🍚 , chicken 🍗 and other spices that add flavor to it
Yakhni pulao is a Kashmiri recipe cook using chicken 🍗, rice 🍚 and other spices that is full of taste and yummy 😋 flavor's .The process of cooking yakhni pulao is totally different from baryani.yakhni pulao is useful for good health .It provides immunity to anyone who has weakness for Cold ❄️ or cough 😷.It is very good for our health in now a days of Summer session and as well as winter 🥶 seasons also. Yukni pulao is favorite dish of my family especially my kids are like it.

Let's Start
INGREDIENTS That I Use In Yakhni Pulao Recipe
| | |
| --- | --- |
| Oil | 1/2 cup |
| Rice | 1/2 kg |
| Chicken | ½ kg |
| Tomatoes | 2 |
| Onions | 2 chopped |
| Garlic, | 2 cloves Chopped |
| Ginger | some Chopped |
| Green chilies | 2 |
| Turmeric powder | ½ tbsp |
| Red Chilli powder | 1 tbsp |
| curry powder | 3/4tbsp |
| cumin | 3/4tbsp |
| Garam Masala | 1 tbsp |
| Salt | as required |
Lets start The yakhni chicken pulao recipe.
Step_1
Making chicken yakhni
In a cooking Pan take 2 glass of water.Add cubed chicken 🍗,water 💦,salt green chili ,cubed onion🧅 garlic 🧄 , Ginger , Black pepper , cloves,cinnamon stick and coriander seeds in the pot 🍲.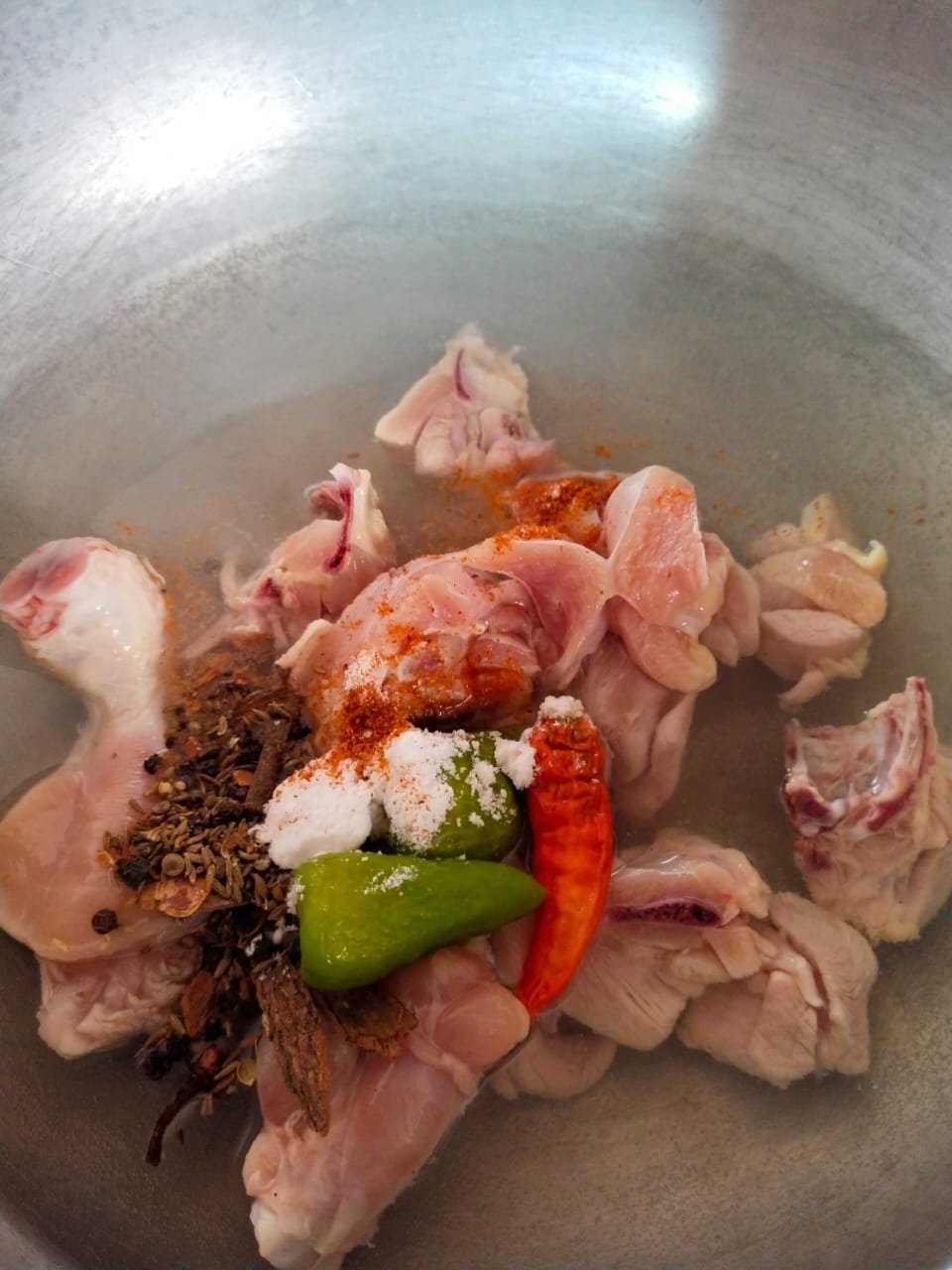 Cook for 8 to 10 minutes on a high flam.Then cook 15 minutes on low flame. heat.
Transfer the chicken pieces to a separate bowl and set aside.
Strain the yakhni onto another pot 🍯 for later use.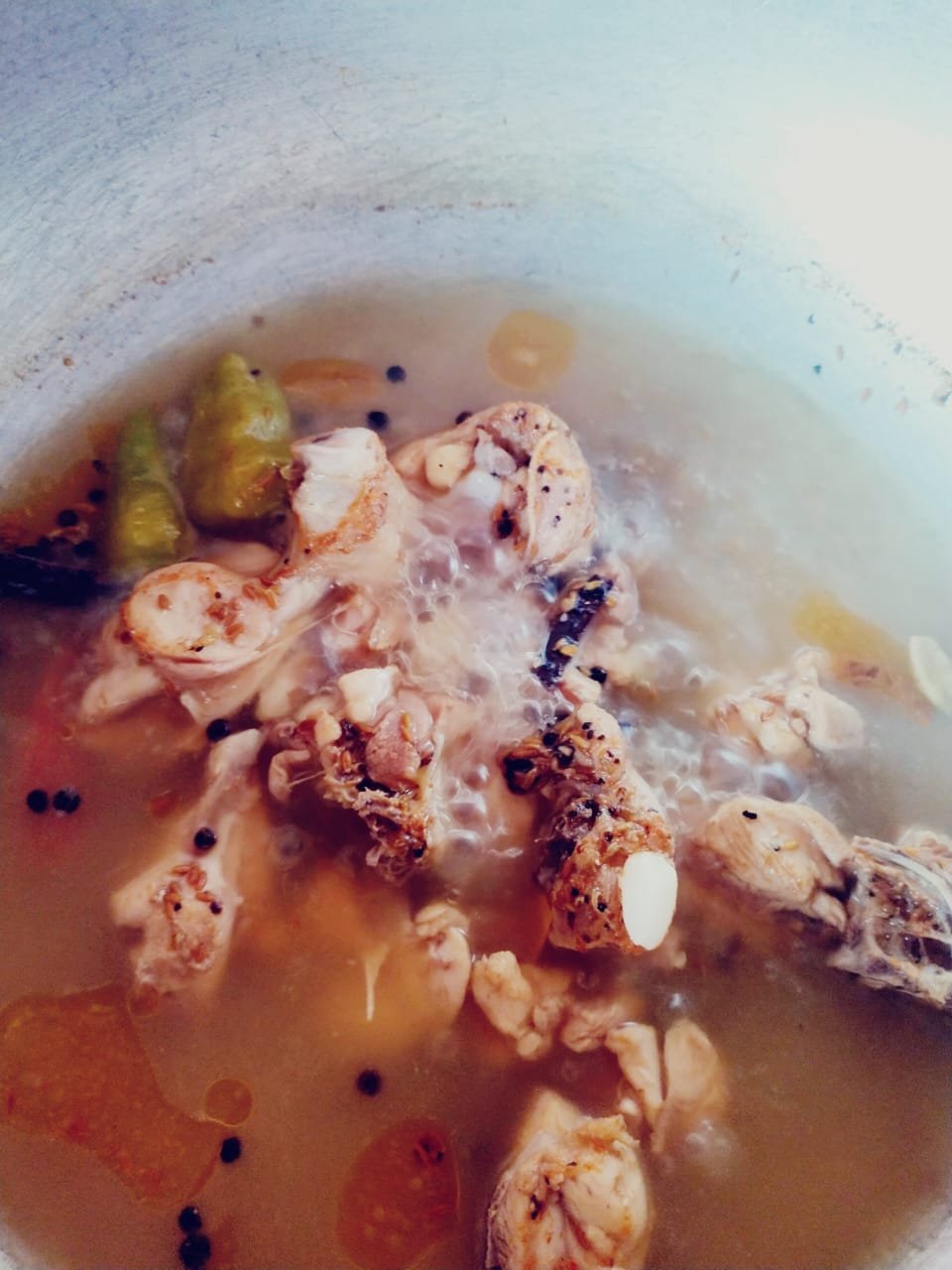 Step_2
Making Chicken Yakhni Pulao
Heat oil in a karahi.add cardamom, Black pepper, cumin, cloves in the oil.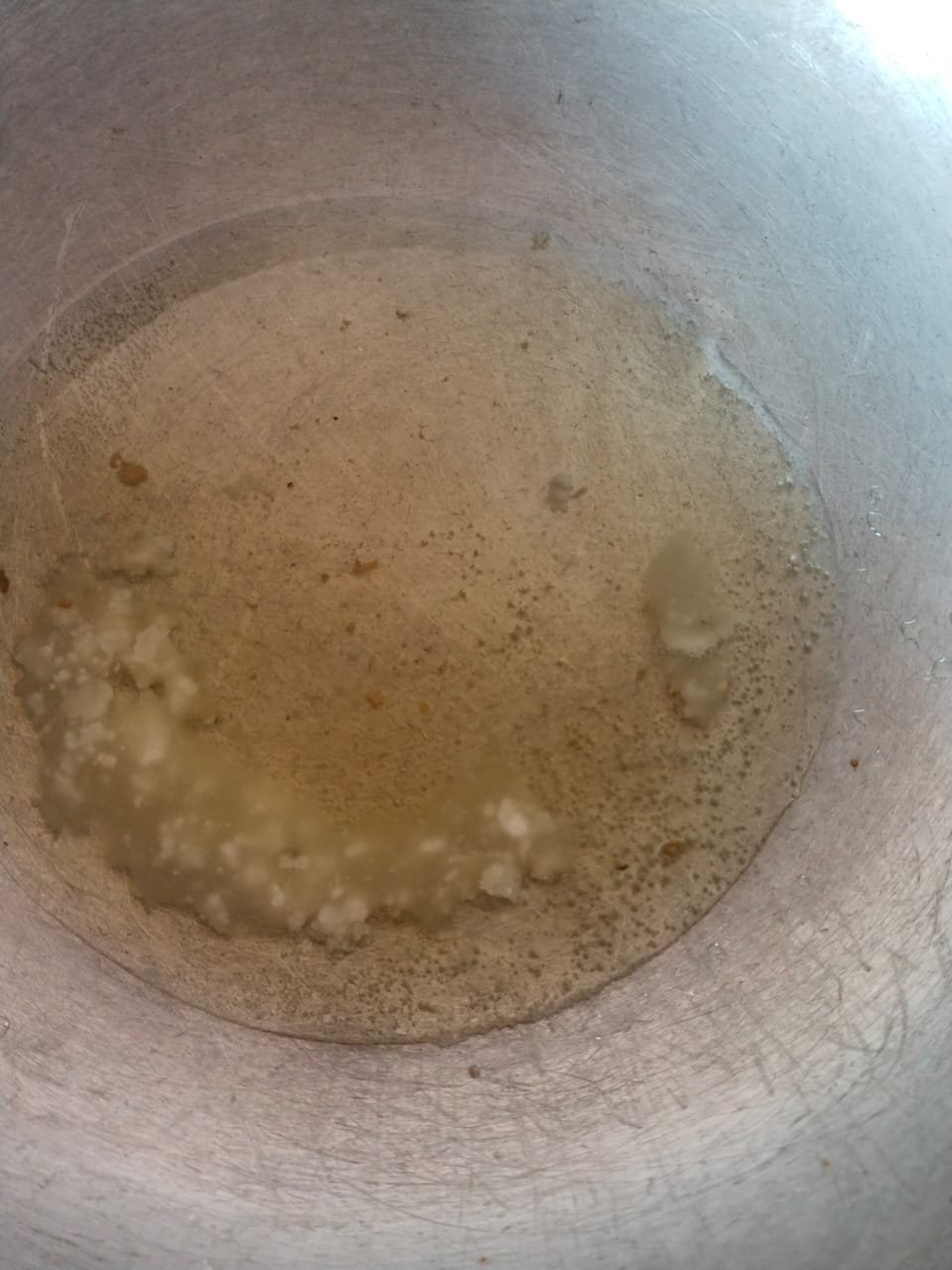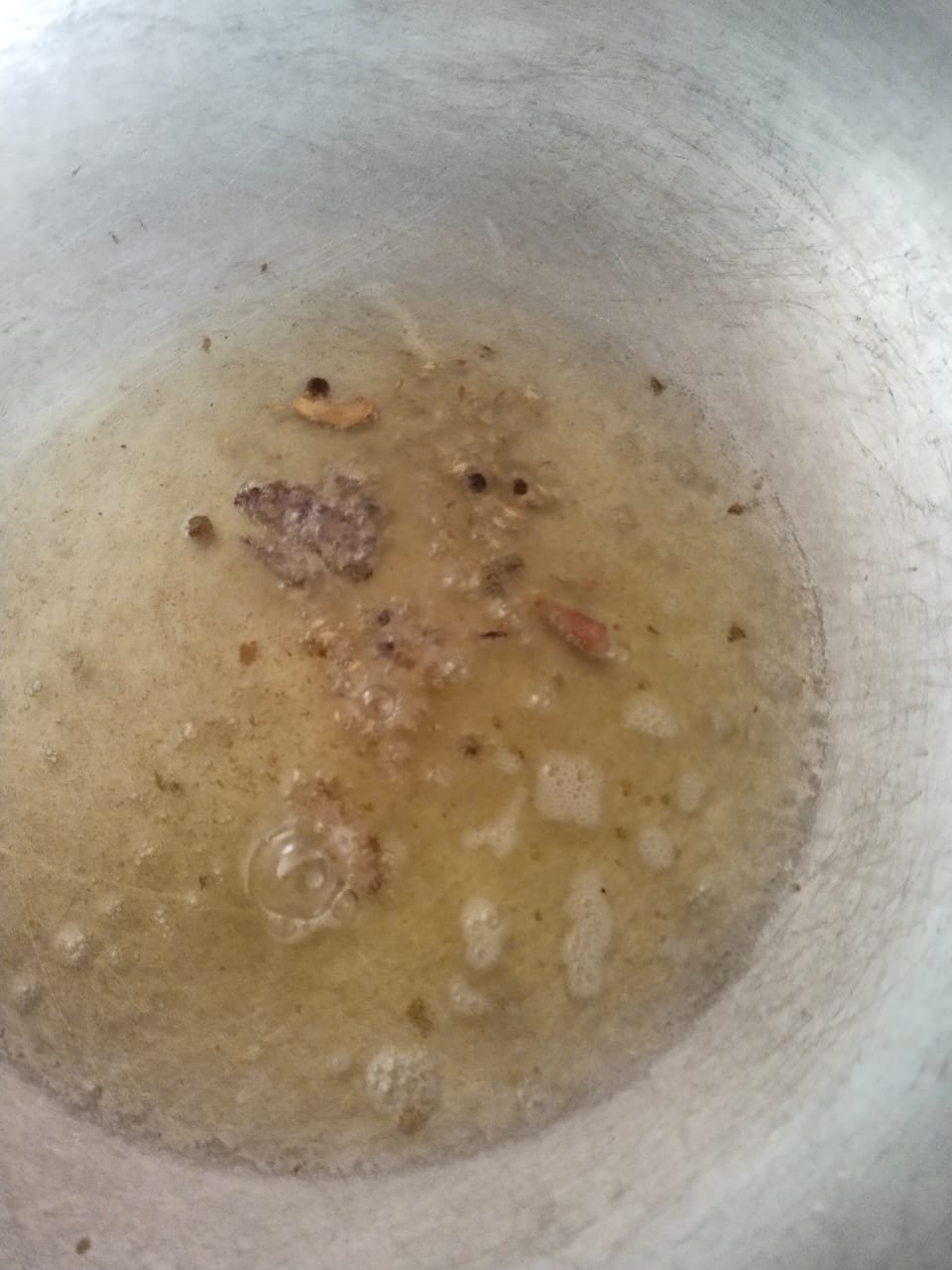 Add onion and sute it until Brown.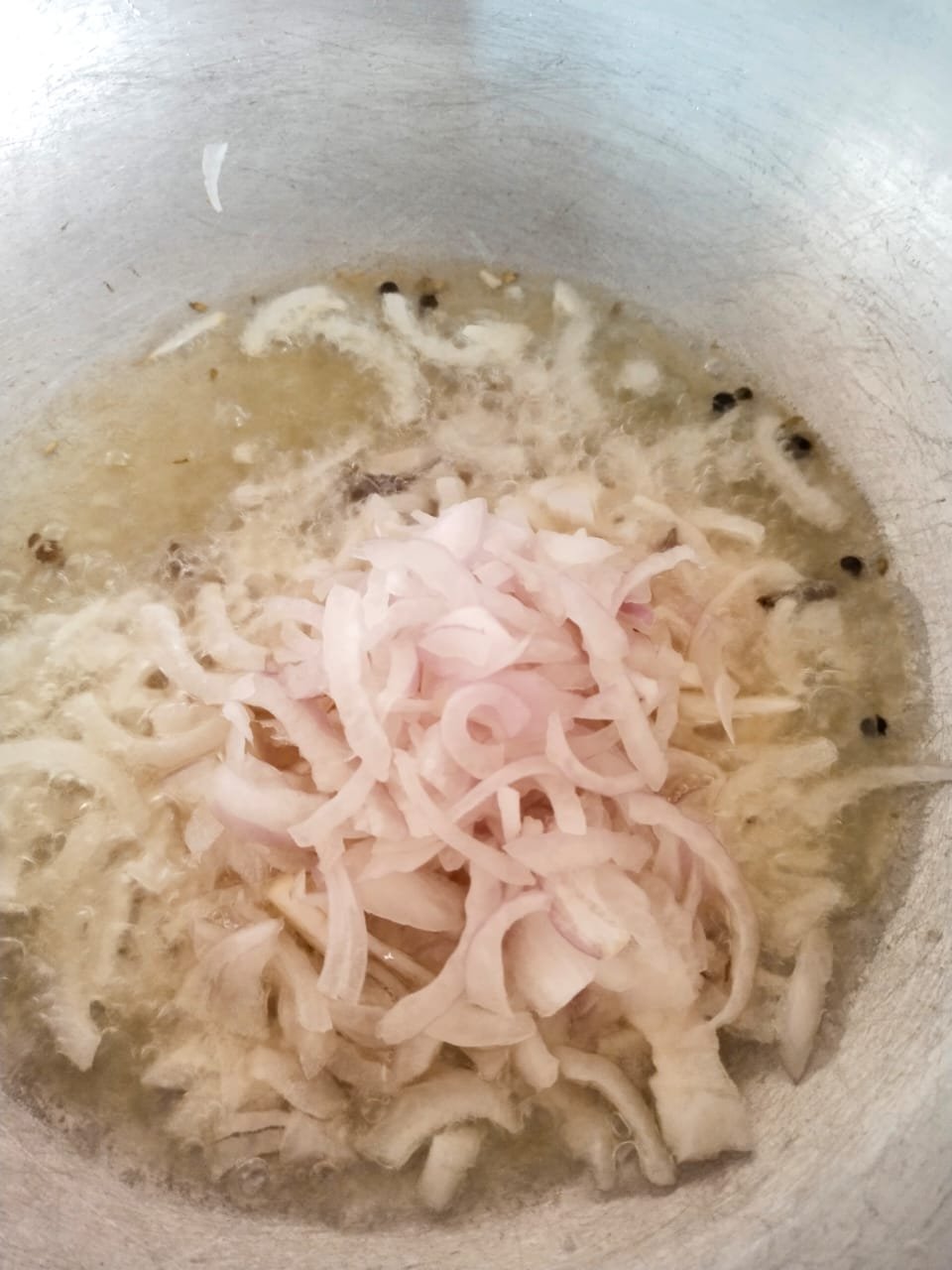 Add Ginger and Garlic paste and Tomato cubes in pot and cover it for a while.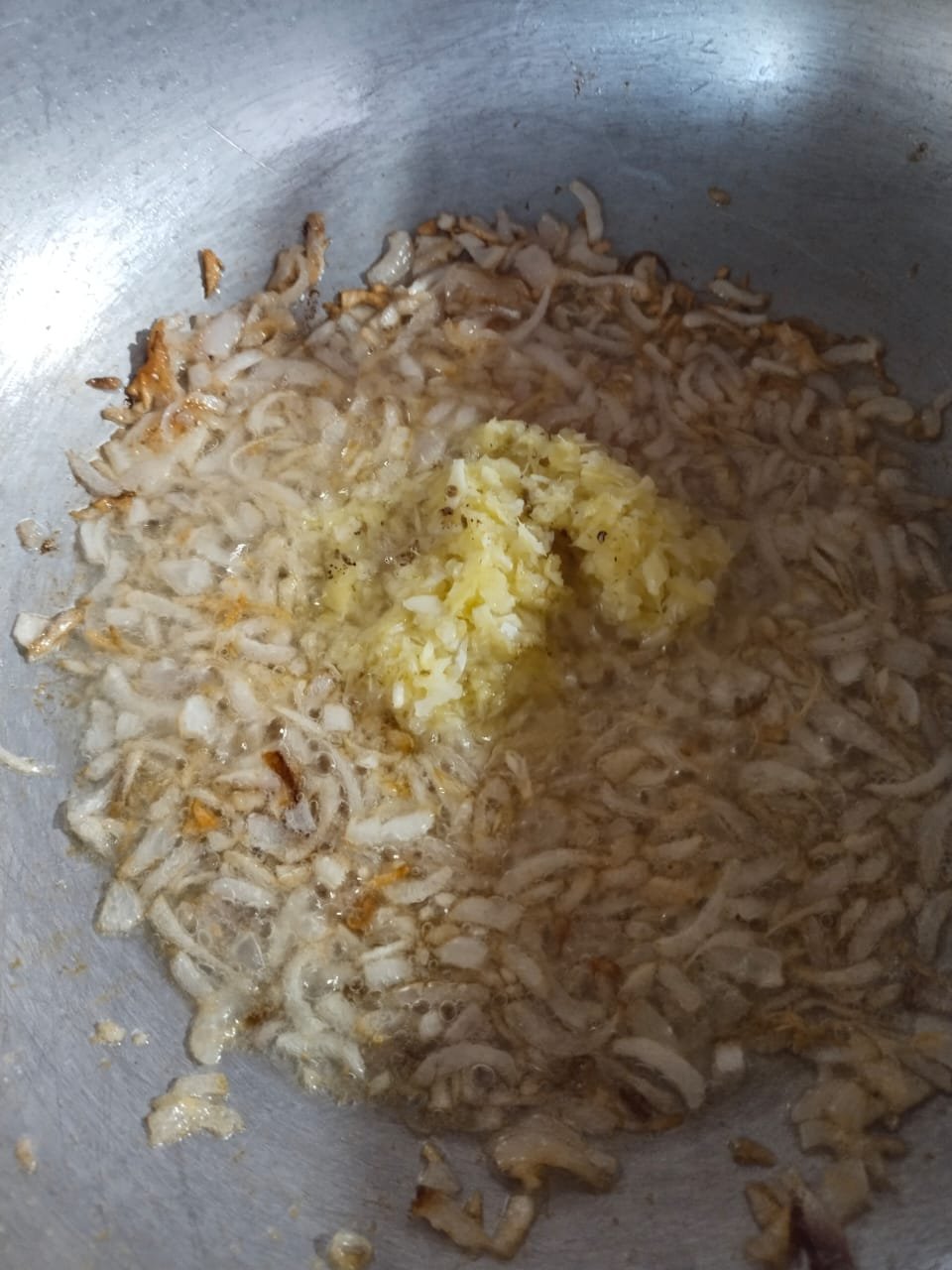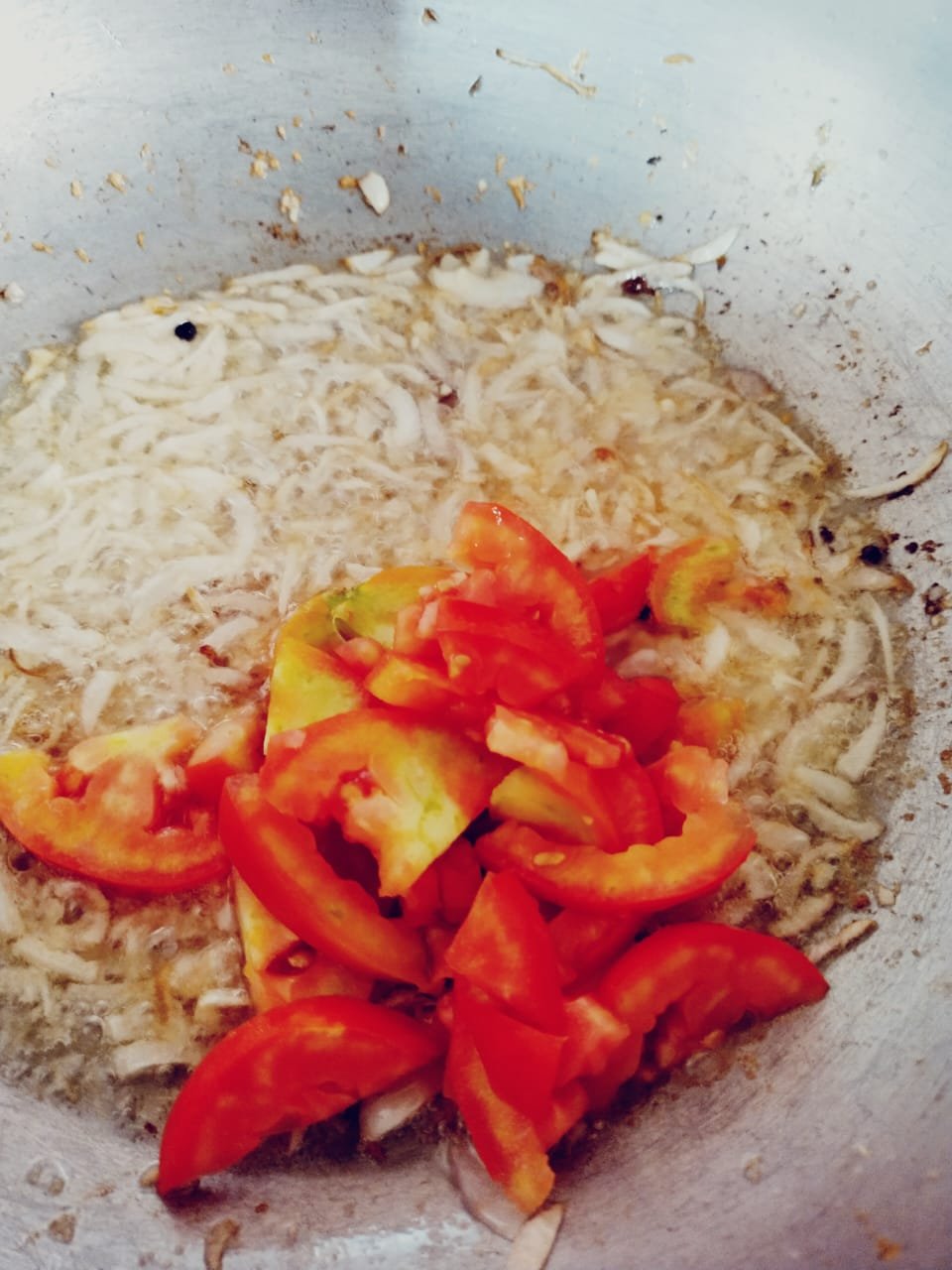 Add chicken 🍗 pieces, salt🧂, red chili 🌶️ , coriander powder and stir fry for three minutes. Cook on medium heat until tomato🍅 get tender.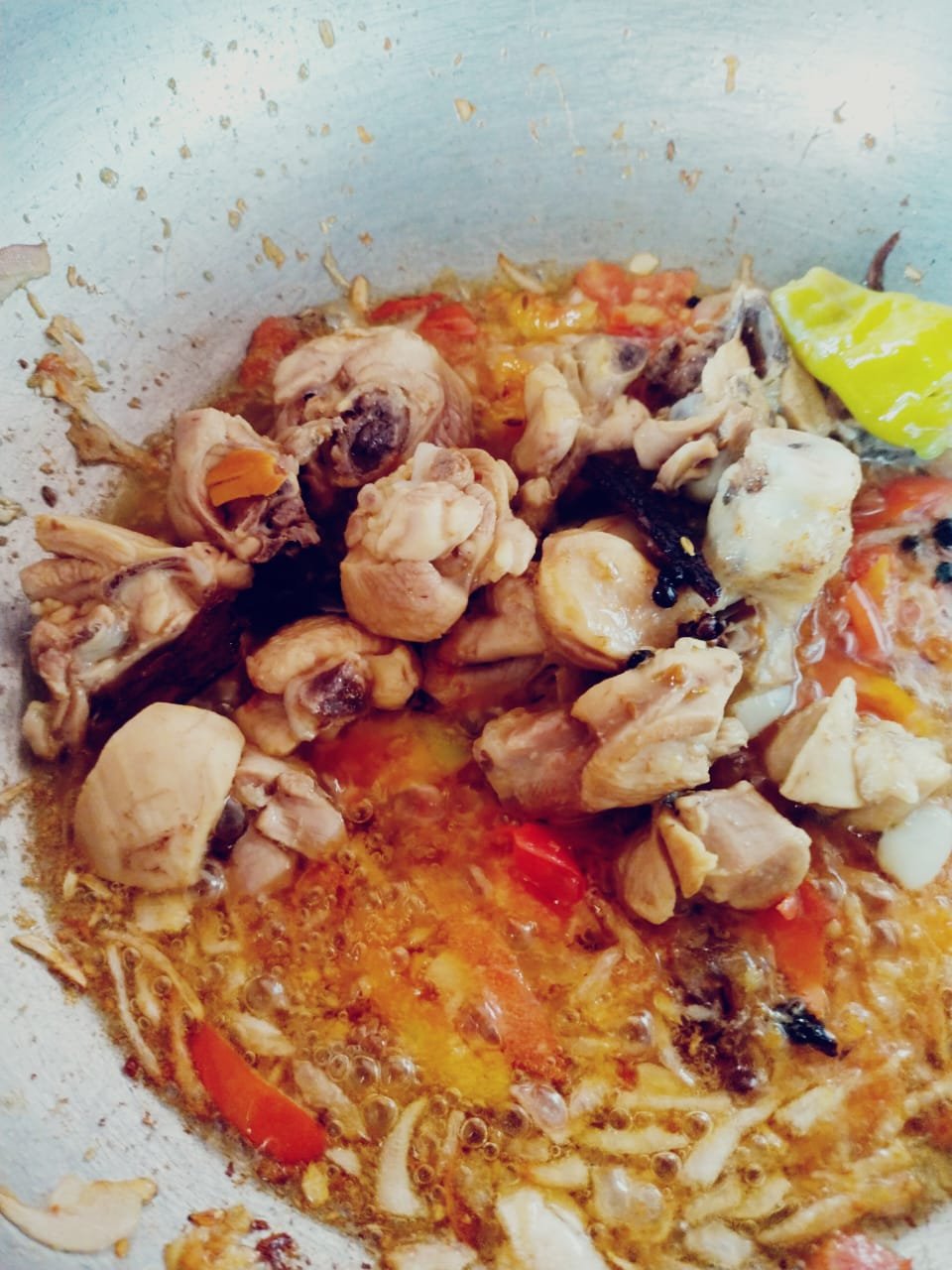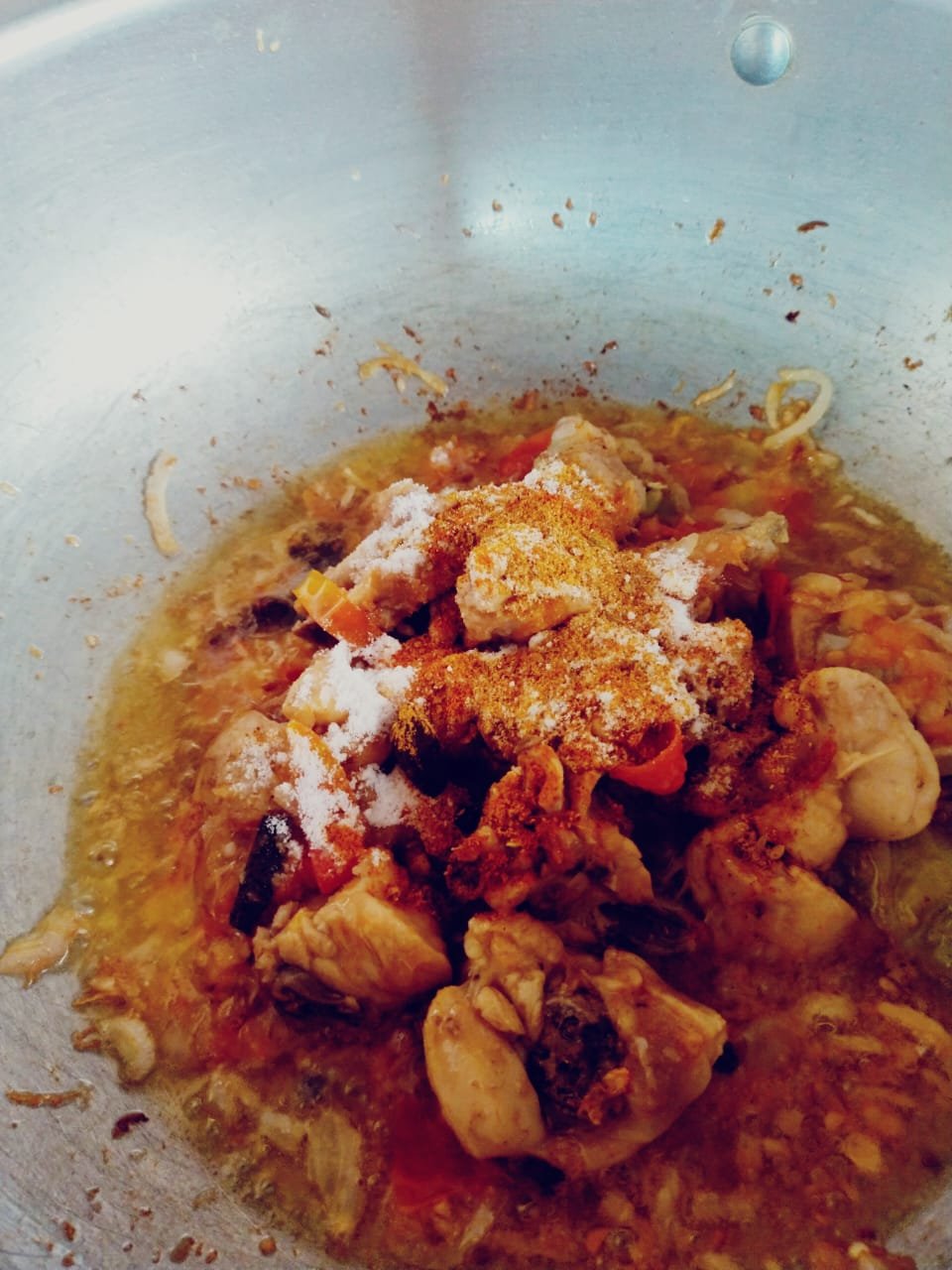 Add yakhni water into the pan and cook it for 5 to 8 Minutes.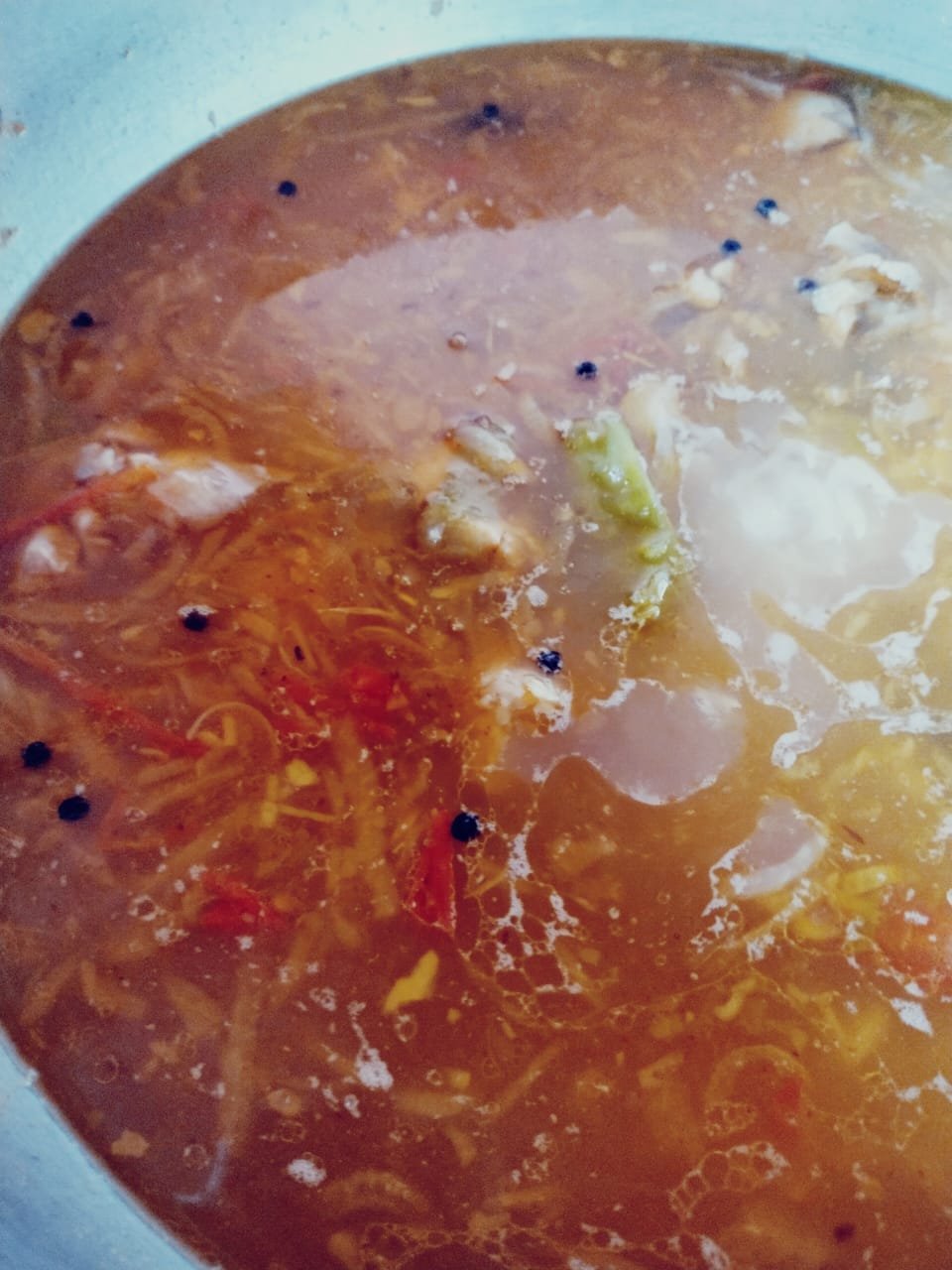 Then add Rice and cover it for 5 to 8 minutes till rice is done.
As steem start to appear that's mean our chicken yukni pulao is ready.
After it switch off the stove.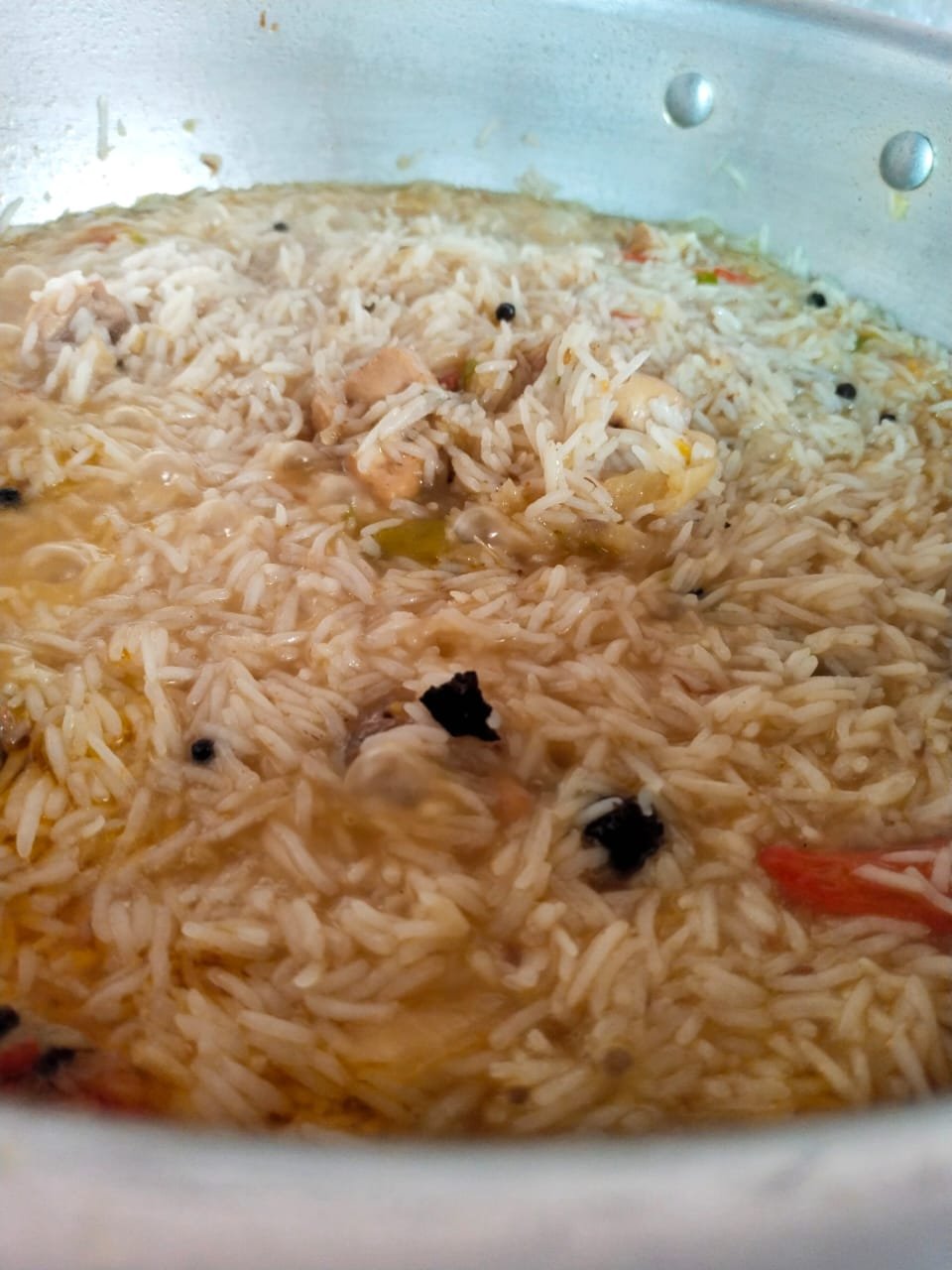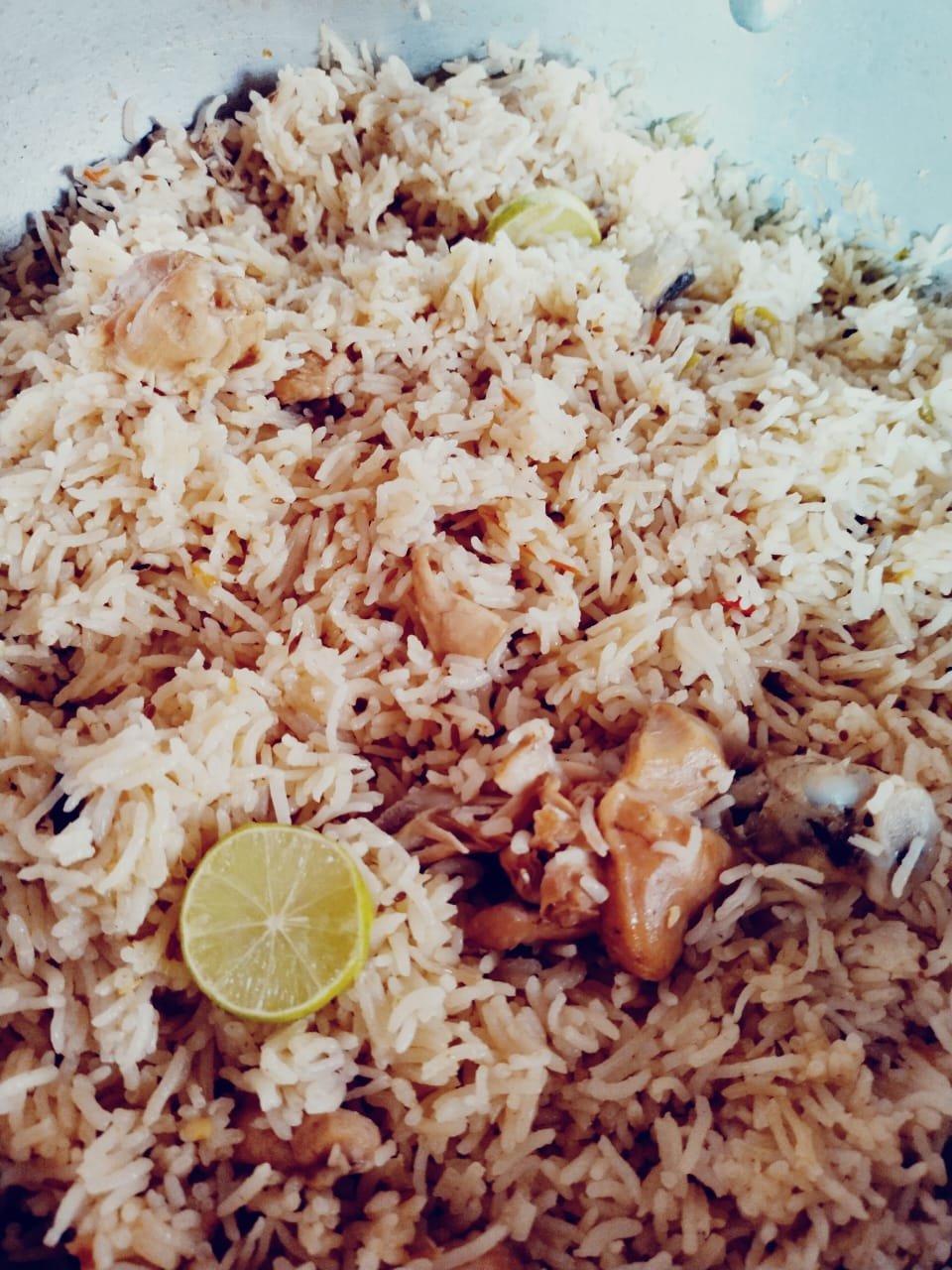 Chicken Yakhni pulao is ready to be serve. Serve it with Raita and Salad 🥗.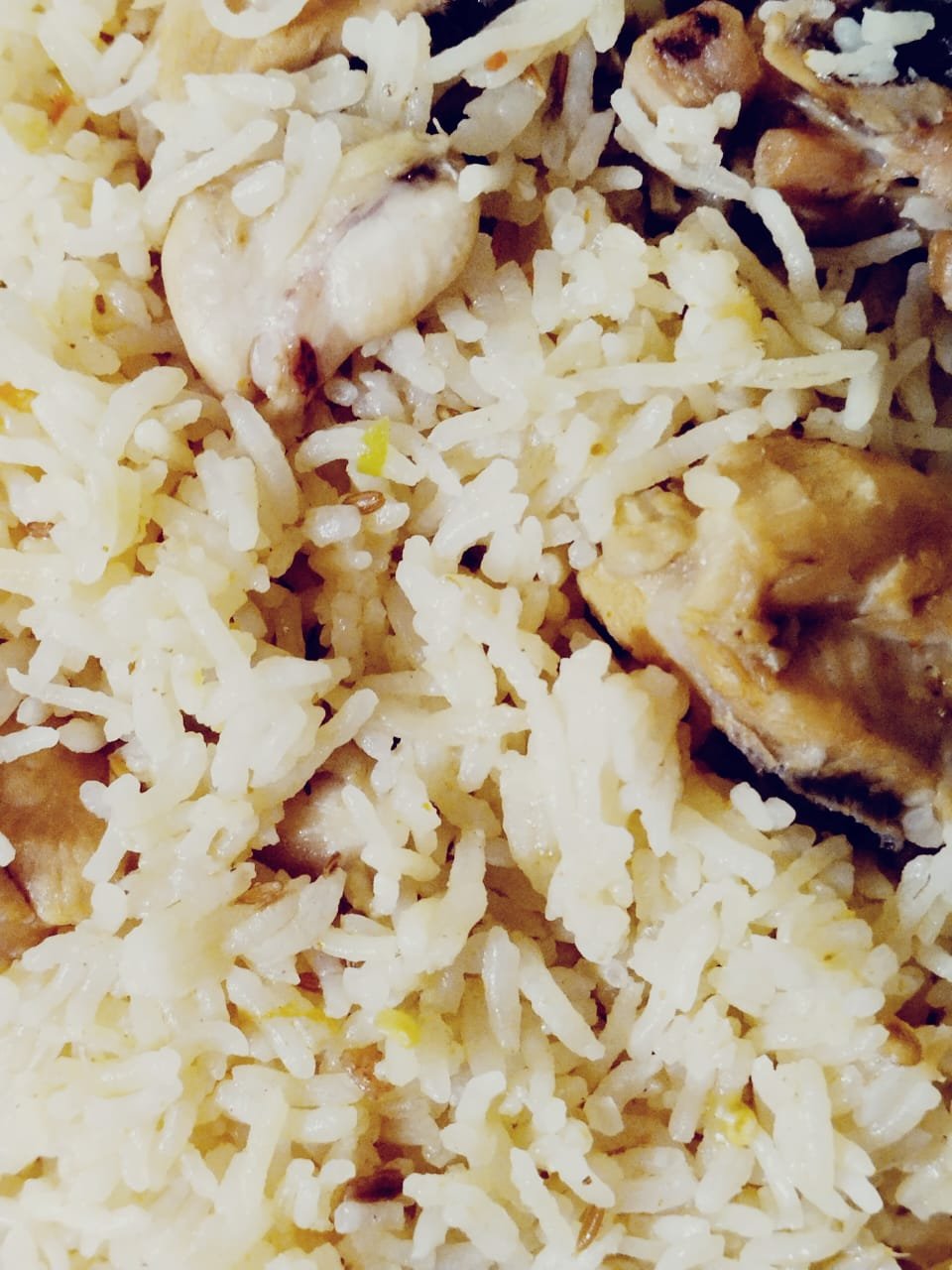 I would like to thanks to@ steemFoods and @suboohi who provide us a plateform where we show our Recipes and learn a lot of ideas for cooking and backing.
Thanks you so much to all my steemit Foods steemian for your valuable time and watching my post.
Take Care and Allah Hafiz