Hello Food Lovers of Steemit!
How are you all? Sharing to you today another Food Diary. This is my second time sharing. I made this dessert two Sundays ago for a birthday of a friend at church. I was thinking of what food I can bring for the occasion and decided to make a simple one. I call it Jelly Tapioca Salad - Buko Pandan Flavor.
Here are the Ingredients:
1/2 cup small tapioca pearls
1 pack Jelly powder (Buko Pandan Flavor)
1 can condensed Milk
2 packs 250 ml All purpose Cream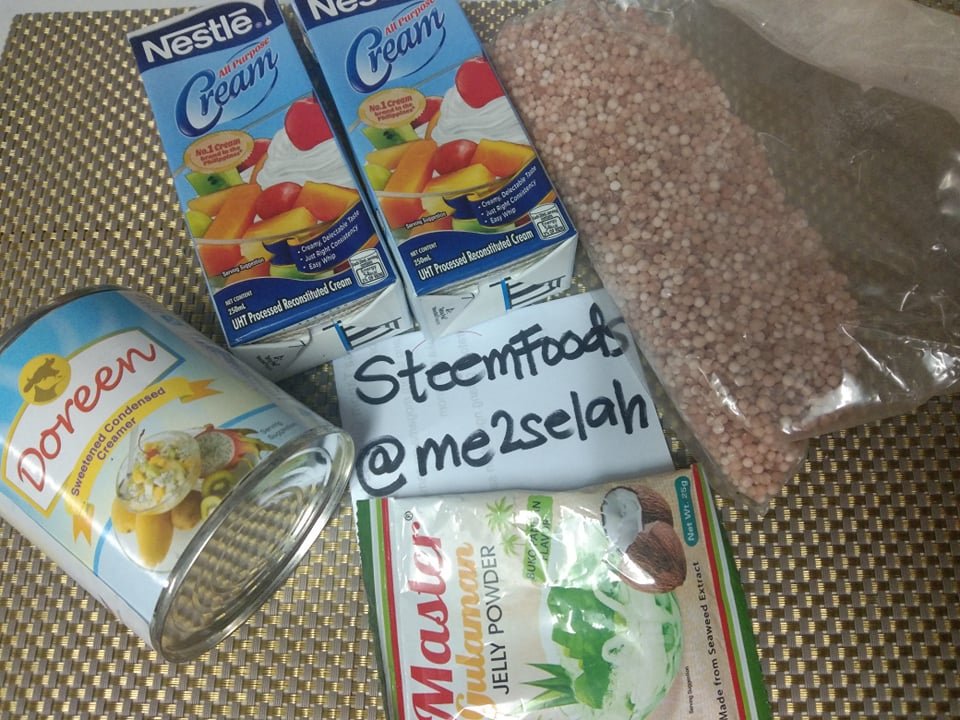 PROCEDURES
For the Tapioca Pearls:
1..In pot, boil ample amount of water. Once it is boiling, pour the tapioca pearls. Boil for 30 minutes.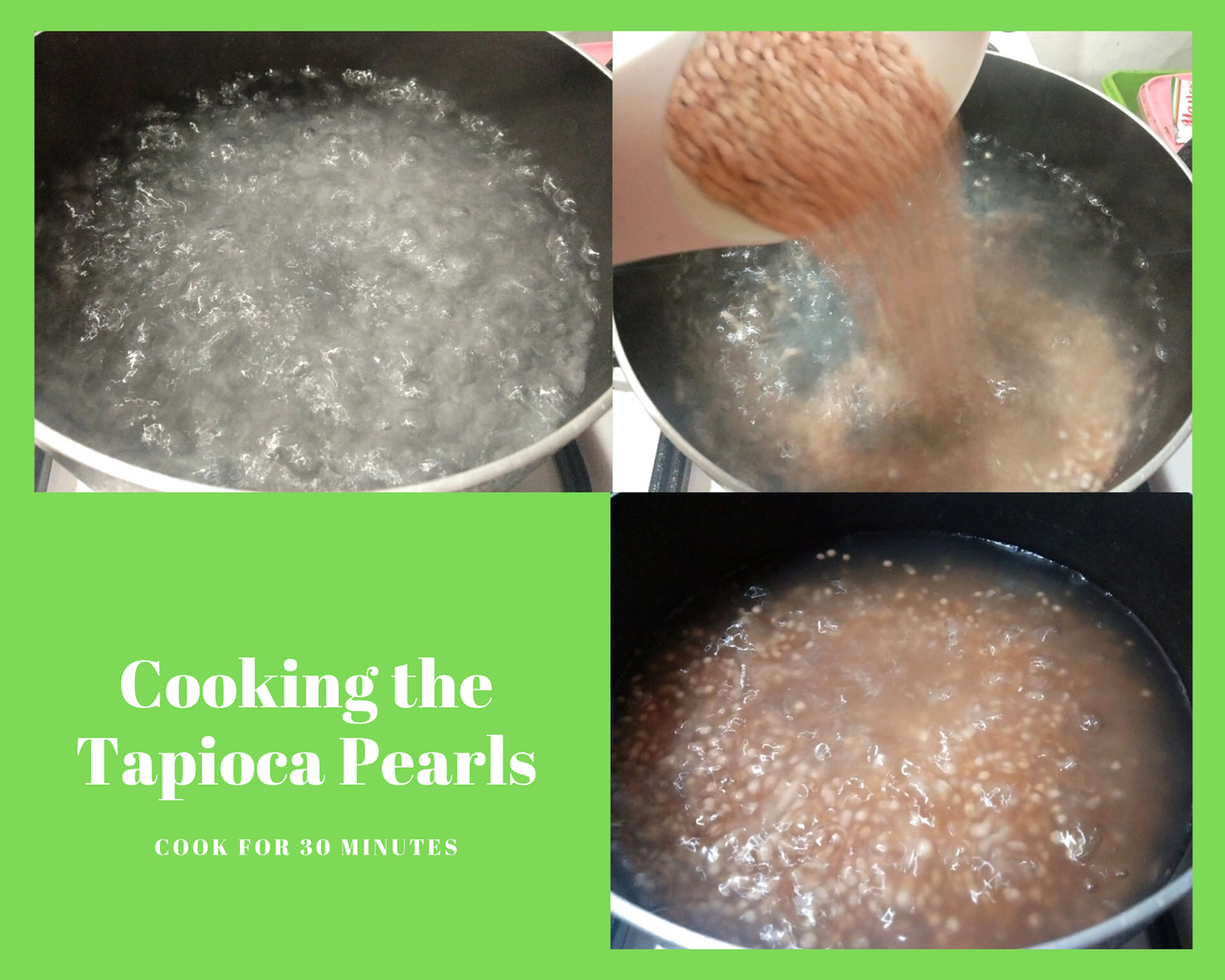 2.After 30 minutes, turn off flame. Cover the pot and allow the tapioca pearls to cook more with the residual heat until it becomes translucent.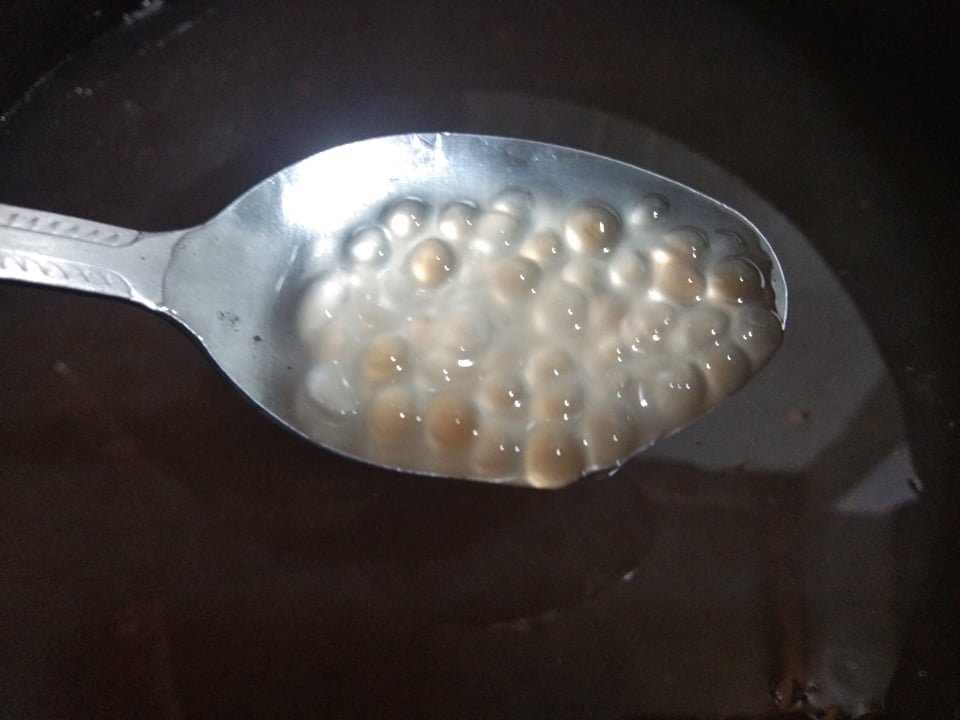 3.Drain the water and set it aside.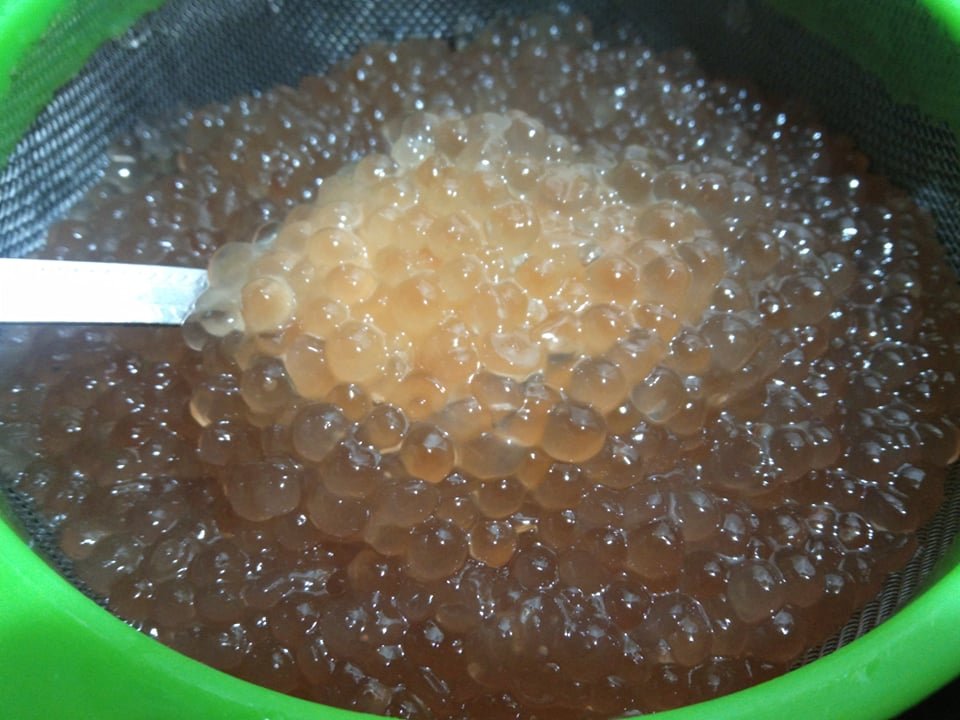 =================
For the jelly.
1..In a pot, mix 6 cups of water and 1 pack of Jelly powder. (or just follow the cooking instructions at the back of the jelly powder pack.)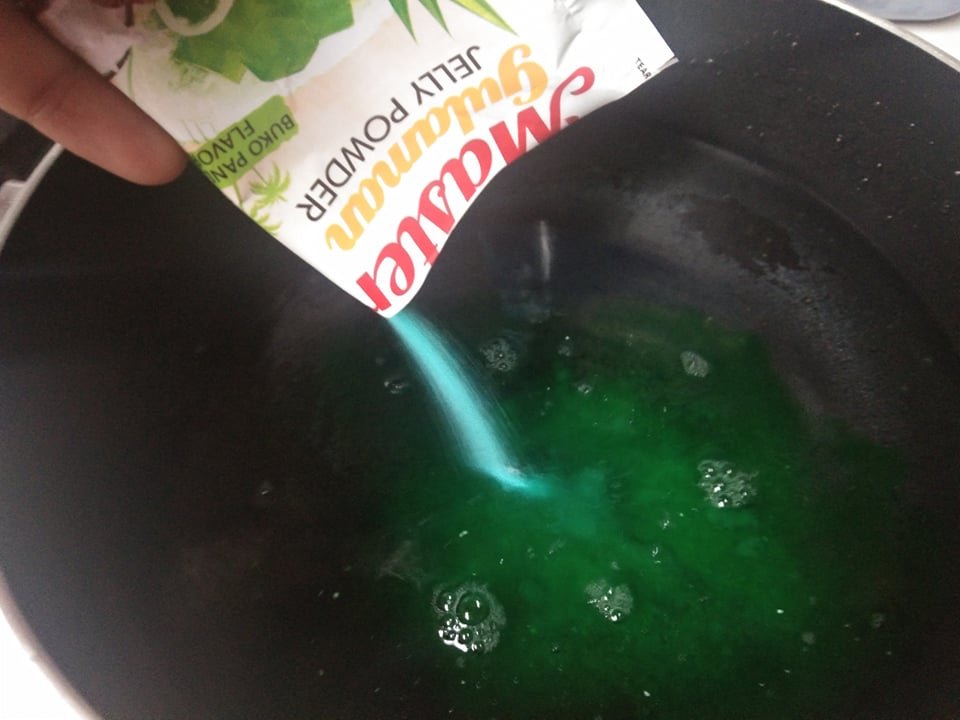 2.Mix it well and then cook over medium flame until it boils.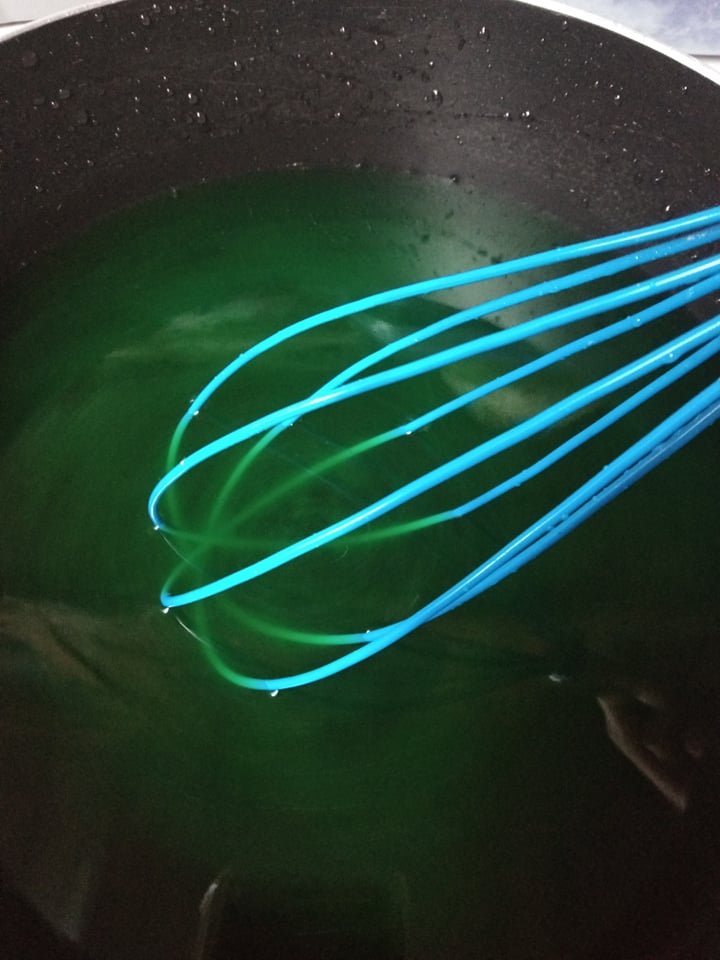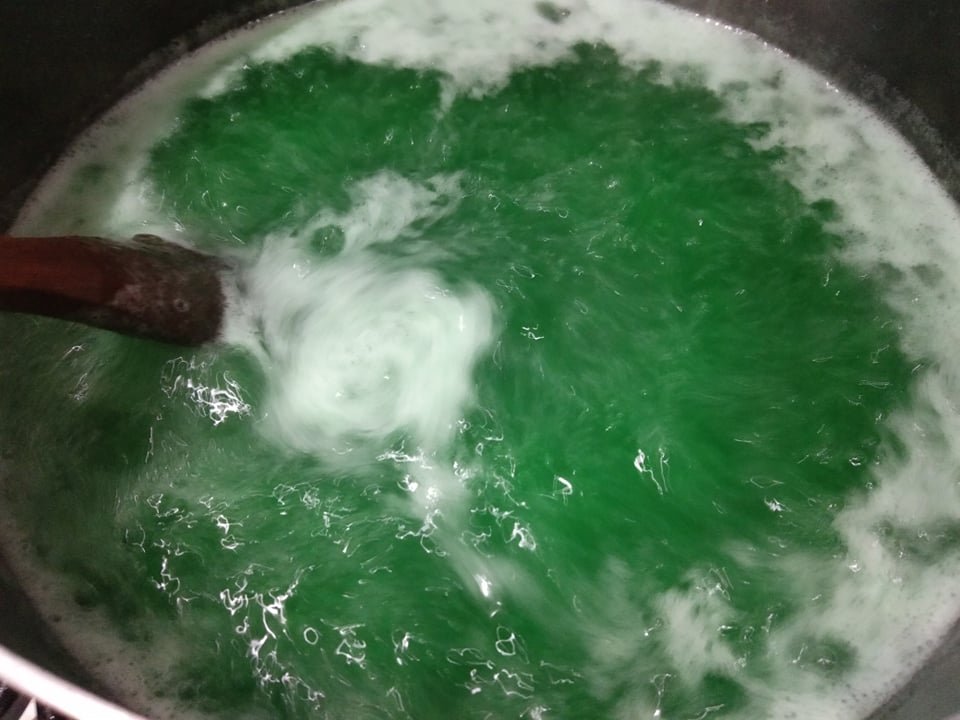 3.Pour into containers for cooling.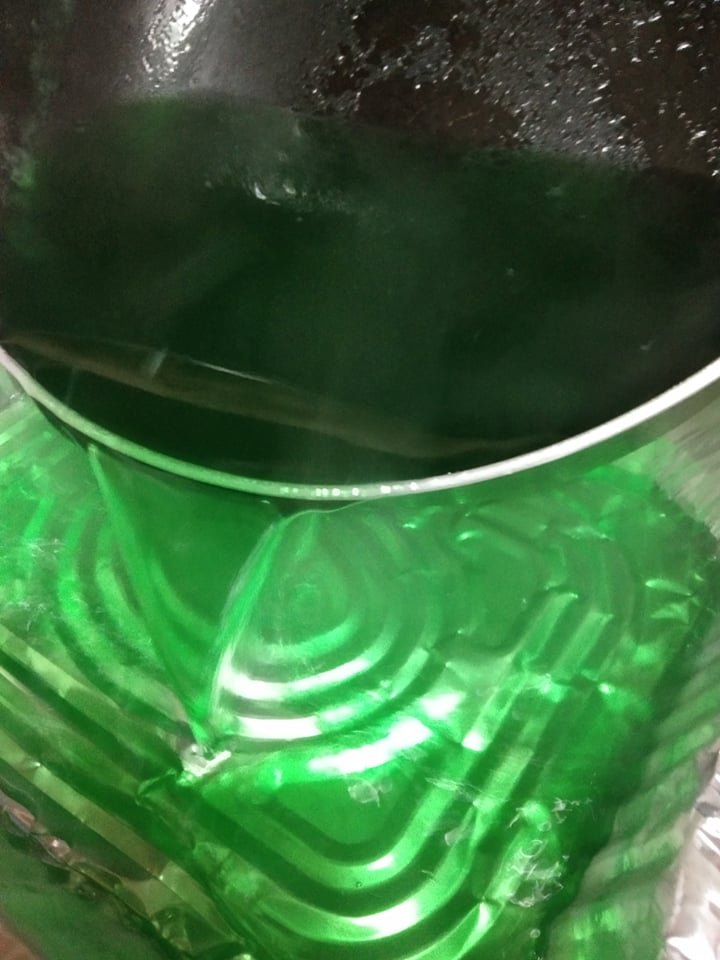 4.Once it has cooled down and hardened, sliced into cubes.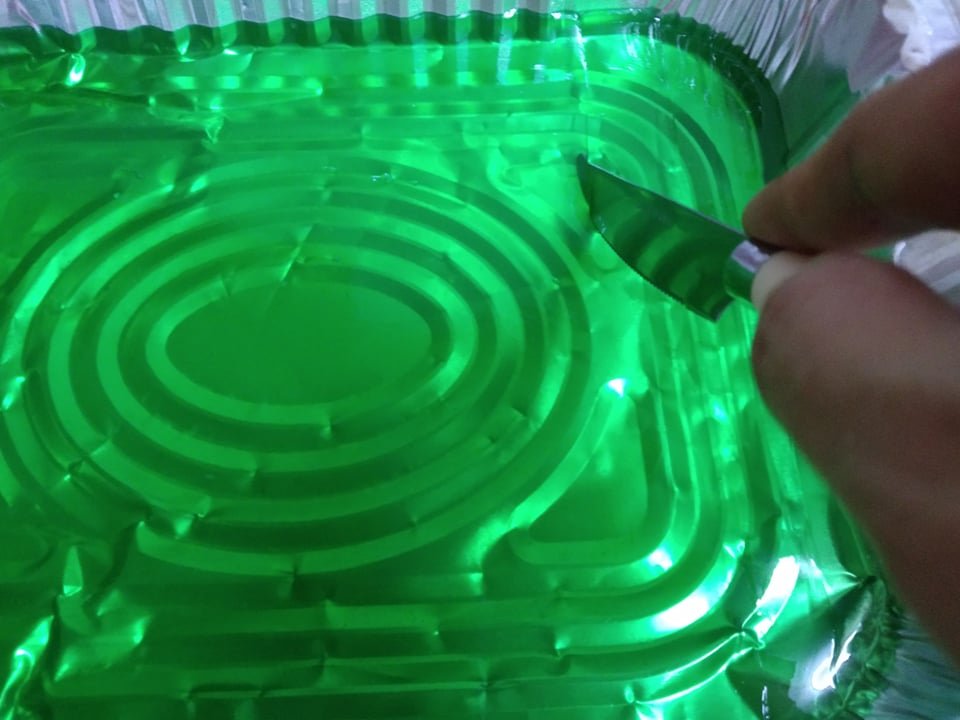 Now let's mix and combine the rest of the ingredients...
Mix the tapioca pearls and the sliced jelly.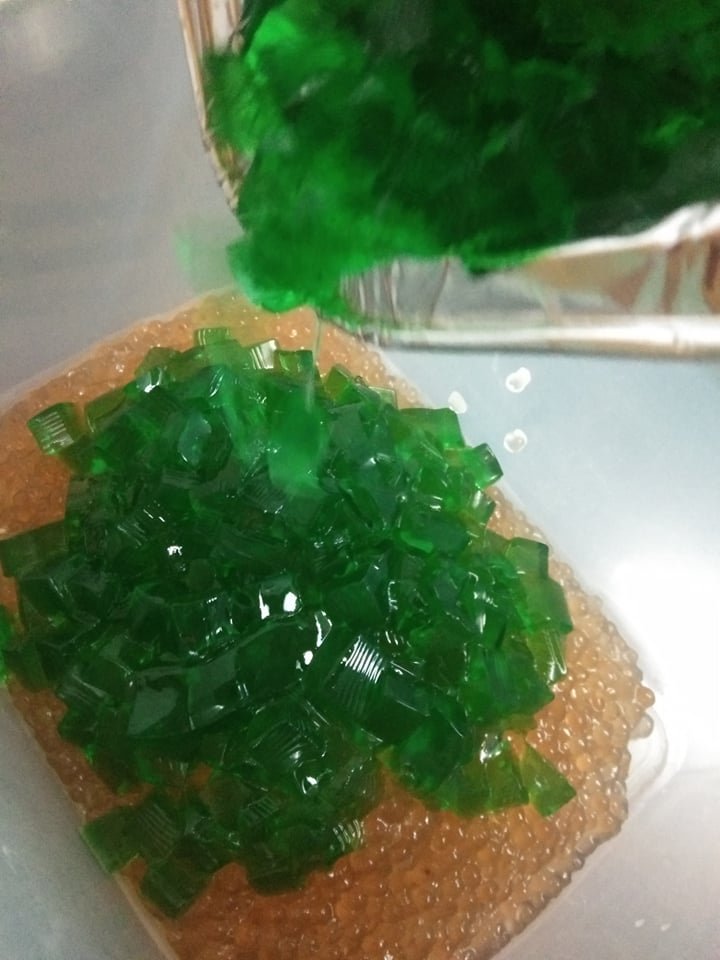 Pour in the condensed milk.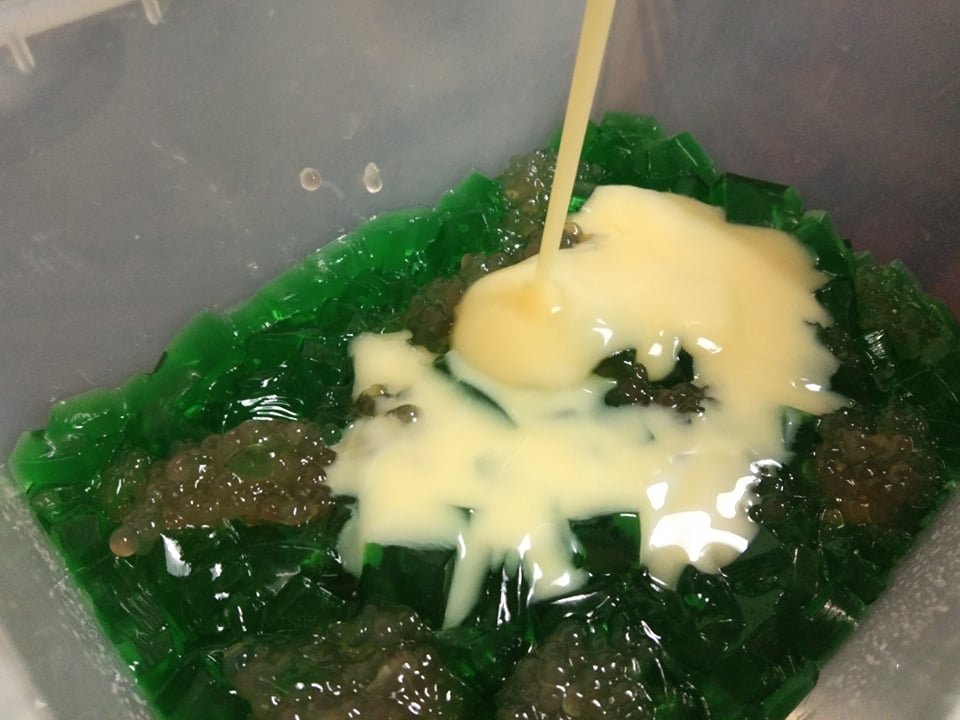 Mix.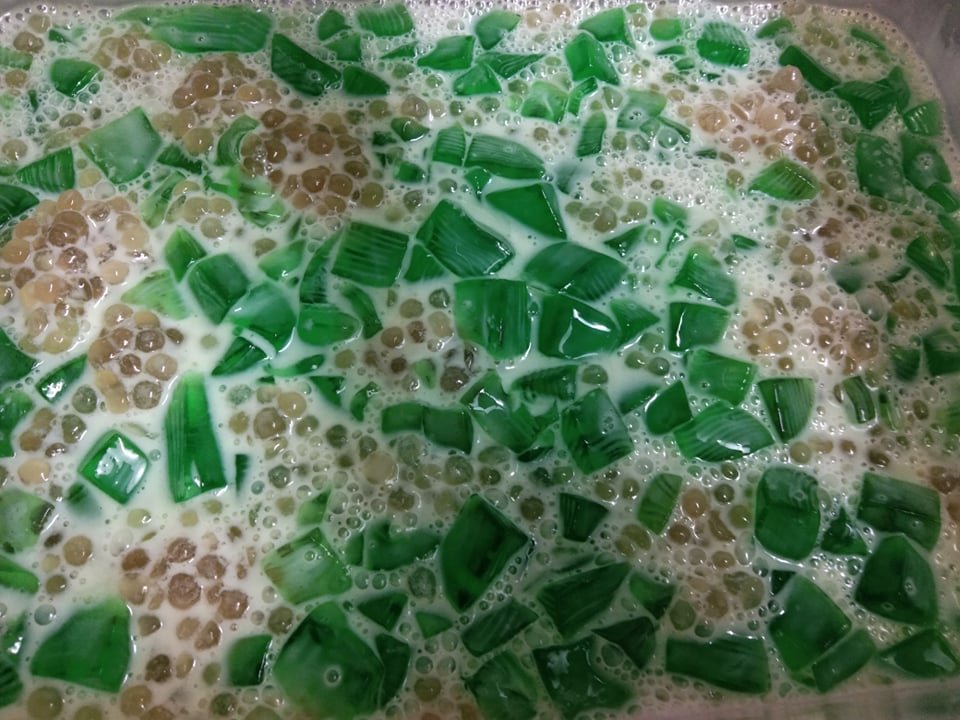 Add the all purpose cream.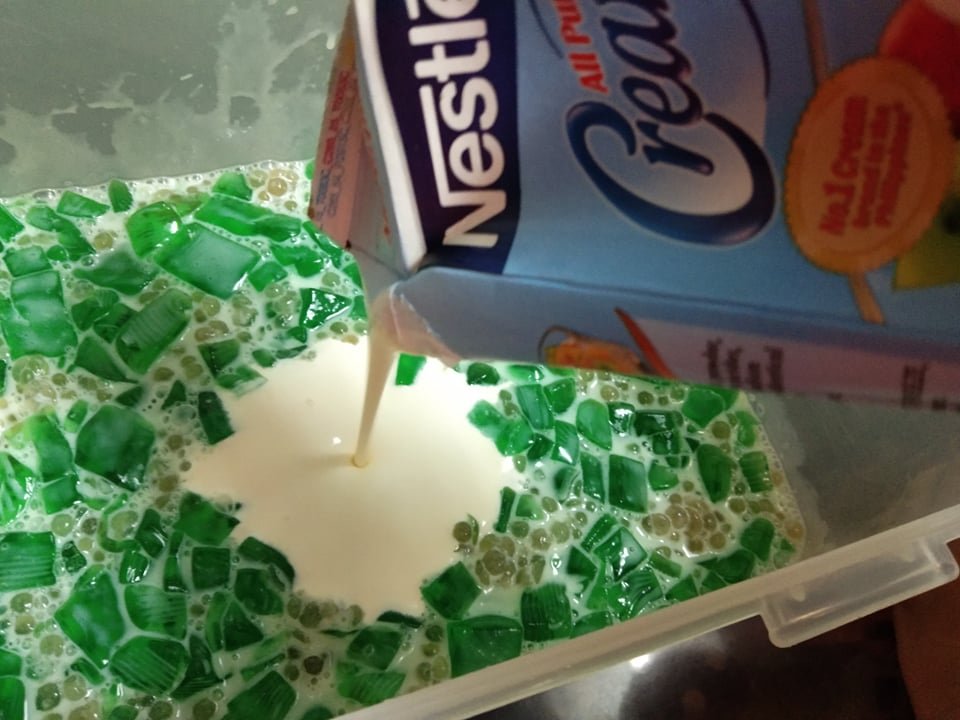 Mix well then chill for several hours or overnight.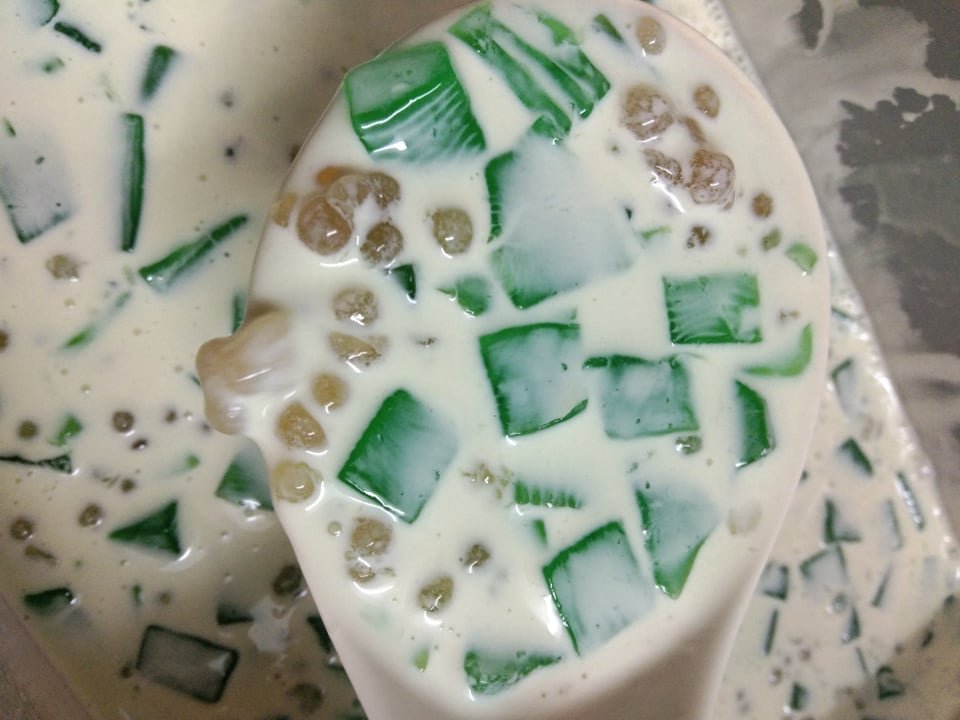 Our Jelly Tapioca Salad - Buko Pandan Flavor is now ready for chilling.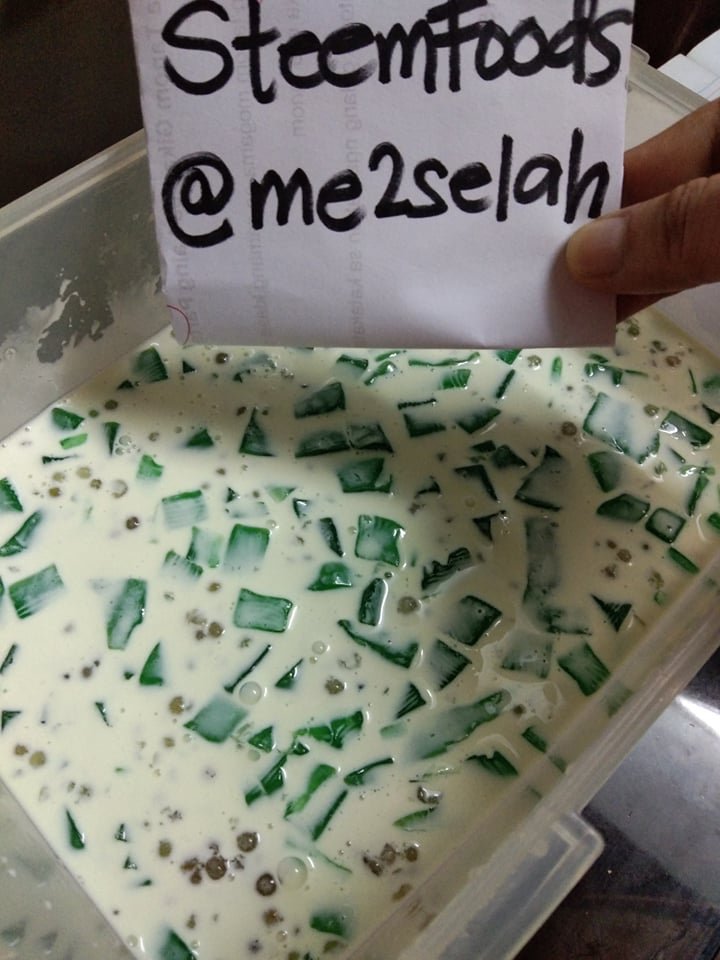 I made this dessert Saturday evening so that it is ready comes Sunday. Everyone loves my dessert. Before I knew it was all consumed. :D I was glad I was able to get some for me and my family before its gone.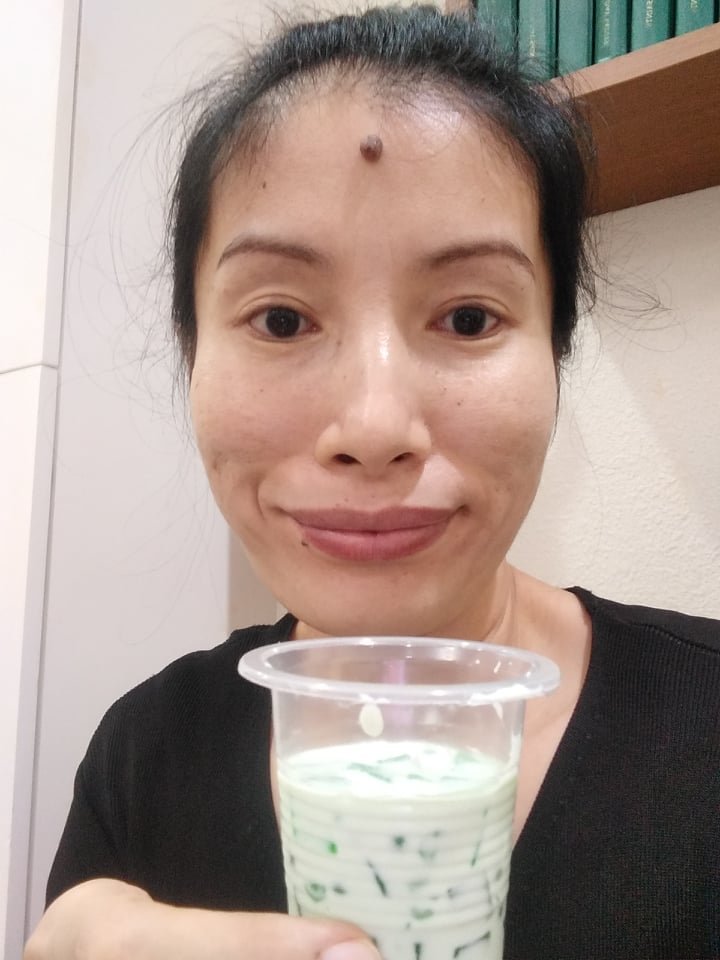 Thank you for reaching this far and reading through my recipe. If you like to try this out and you have questions please let me know on the comments below.
Lastly, I would like to thank @alikoc07 and @steemitfoods for this community. For allowing Steemians who are food lovers to have an avenue of sharing what we love to do - eat, cook, create recipes and anything that is related to food.
More success for this community!
Until next time! Take Care!
Love,
Met
@me2selah