Hello steemfoods community,
A pleasant Good afternoon to you all, I'm delighted to be part of the #SteemFoods contest-29: Prepare Delicious Recipes with the Indomie Brand Noodle, organized by our amicable @alikoc07 and @steemitfoods community. Thanks alot gir your effort in making this community boom.
I'll be sharing with you all my Fried Indomie jollof recipe. I got back from churh farmished and thinking of what i could cook in 10mins and vola.. i remembered my Indomie noodles, takes less than 10mins to prepare and immediately I made my fried Indomie Jollof meal.
Indomie noodles is a delicious and tasty meal, enjoyed by both young and old, and is found in every home in Nigeria. It's actually the first noodle we have in Nigeria and they have still maintained its high nutrition standard. Indomie noodles is cheap(1 pack costs less than 0.500steem) easy to cook, tasty and very affordable for all. It's one of the quickest meal to prepare and my favorite flavor is Indomie chicken flavour. To prepare this meal it cost 2 Steem only. Below is my Fried Indomie Jollof recipe.
---
INGREDIENTS
• 2 Indomie noodle(Chicken flavour)
• 1 egg
• Vegetable oil
• Fried chicken
• Onion
• Tomatoe & pepper sauce
• Indomie noodle spices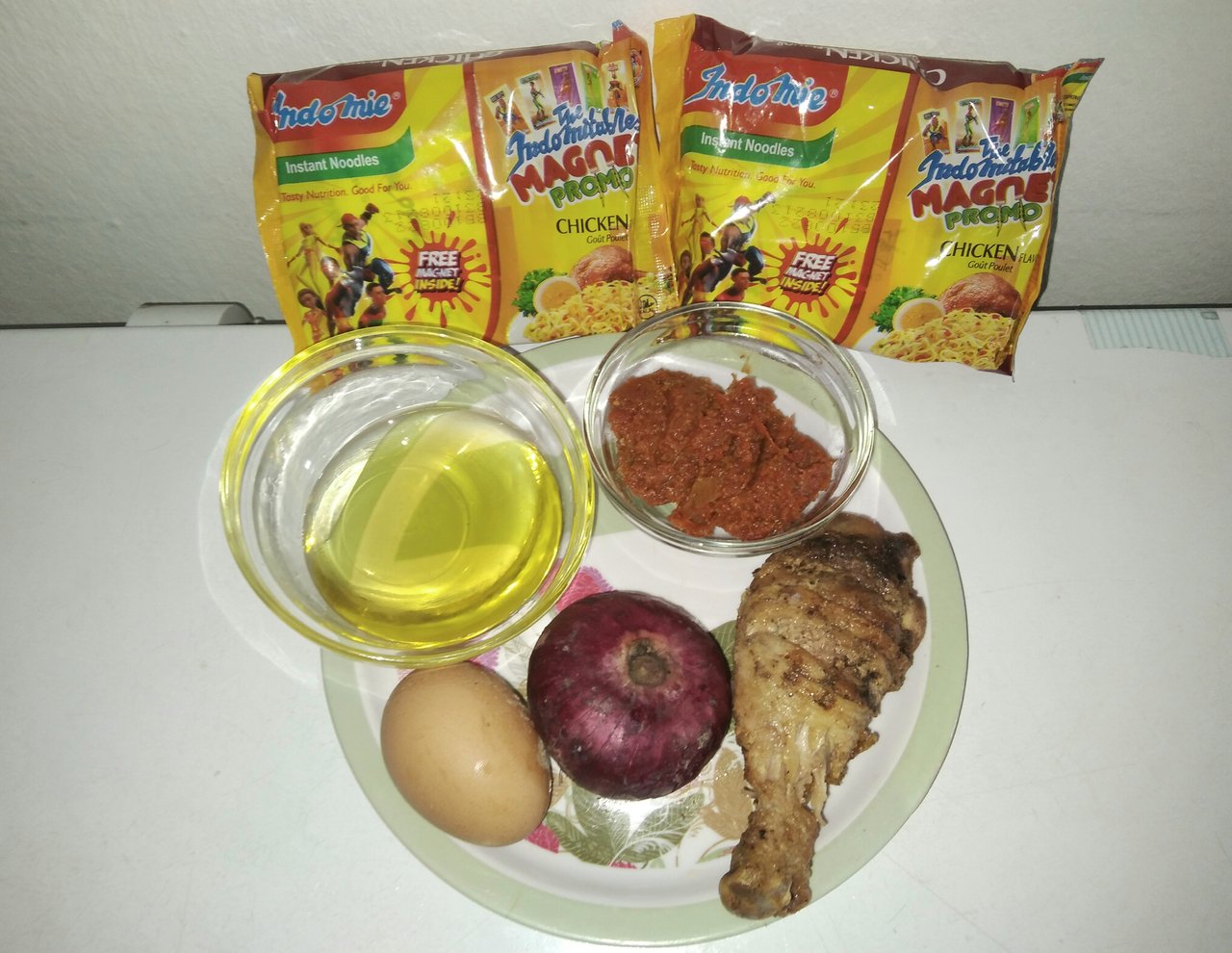 ---
PROCEDURE
•STEP 1: peel, wash and slice the onion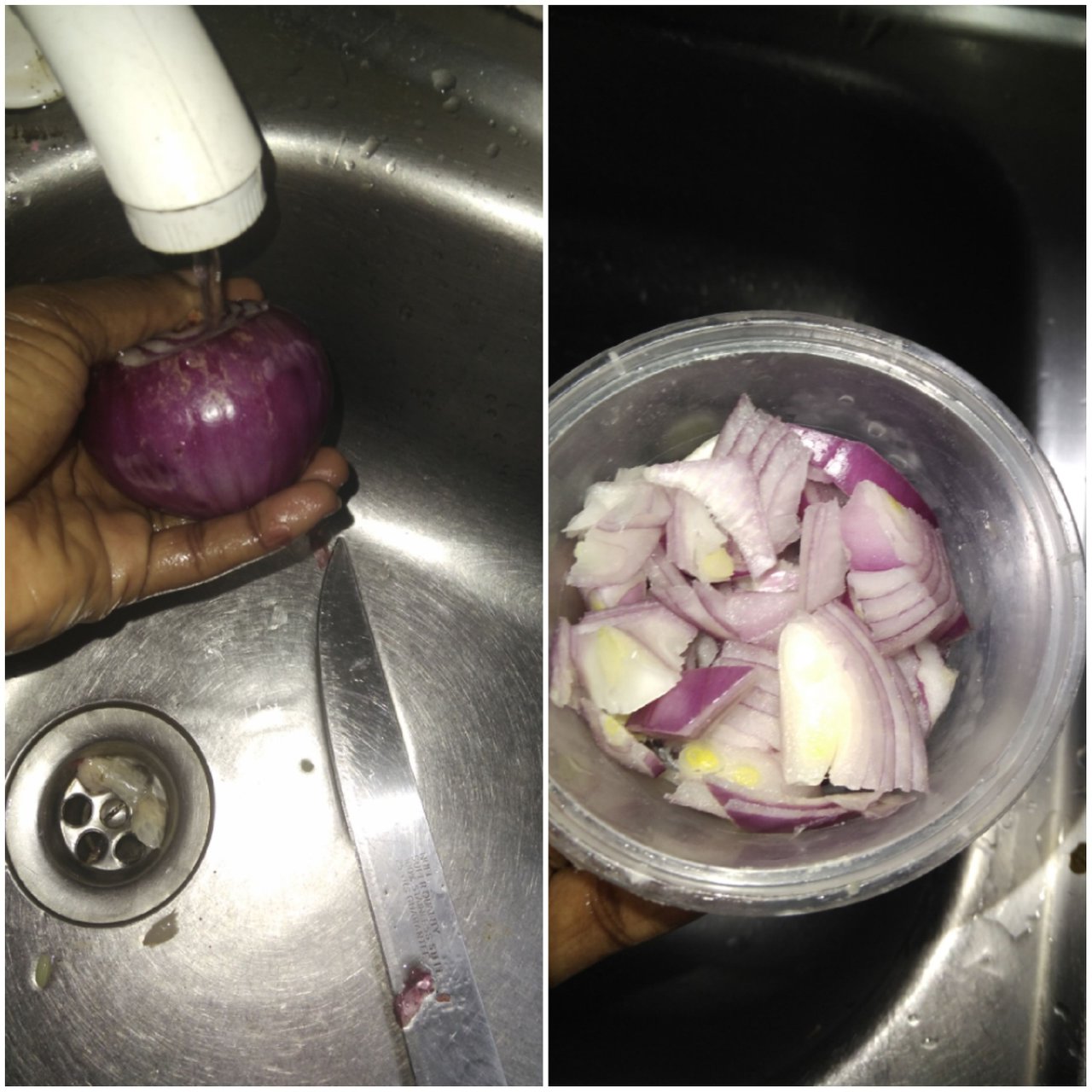 ---
STEP 2: Crack the top of the egg carefully and seperate the egg white from the egg yolk.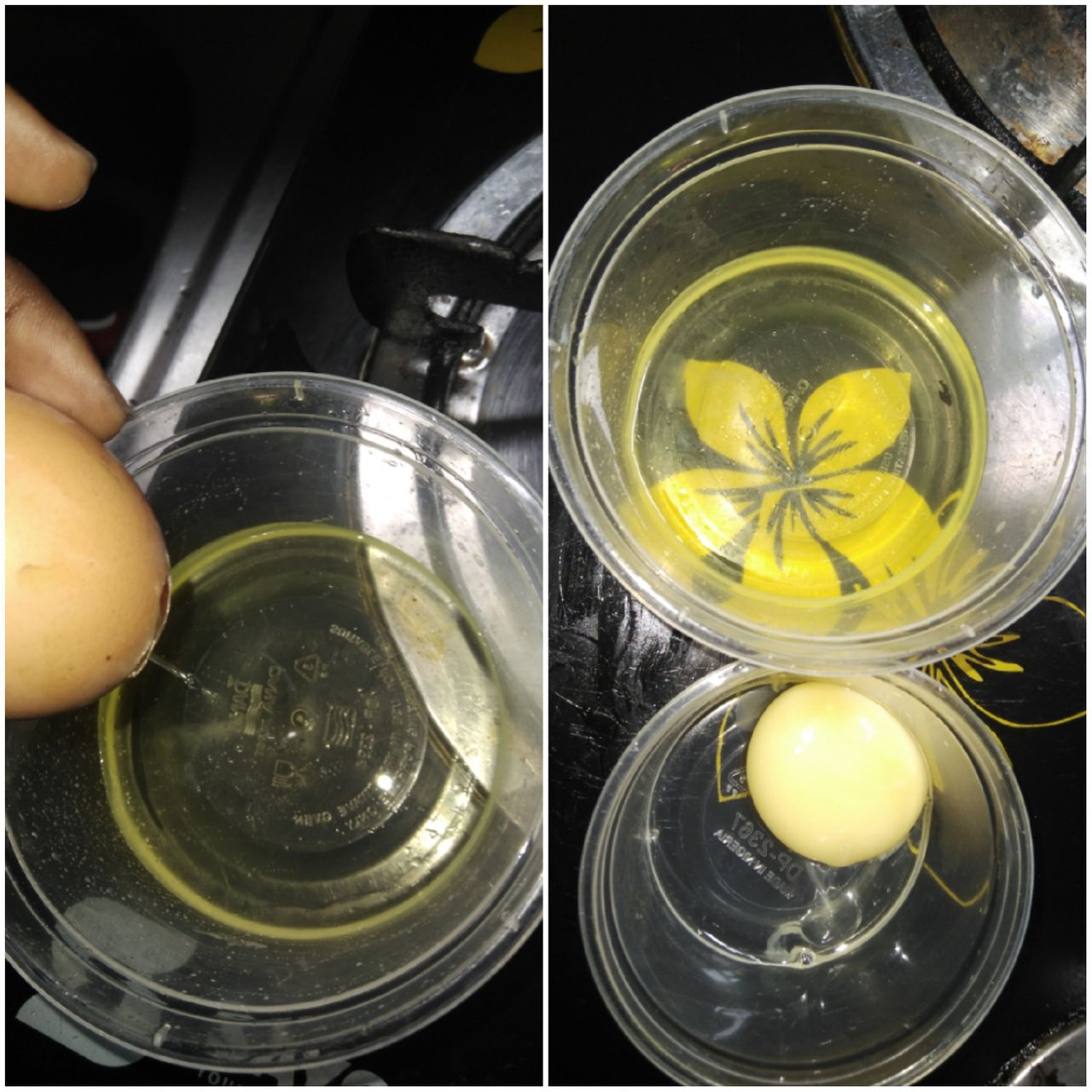 ---
STEP 3: put water in a pot and heat for 1min, then add Indomie noodles and cook for 2mins.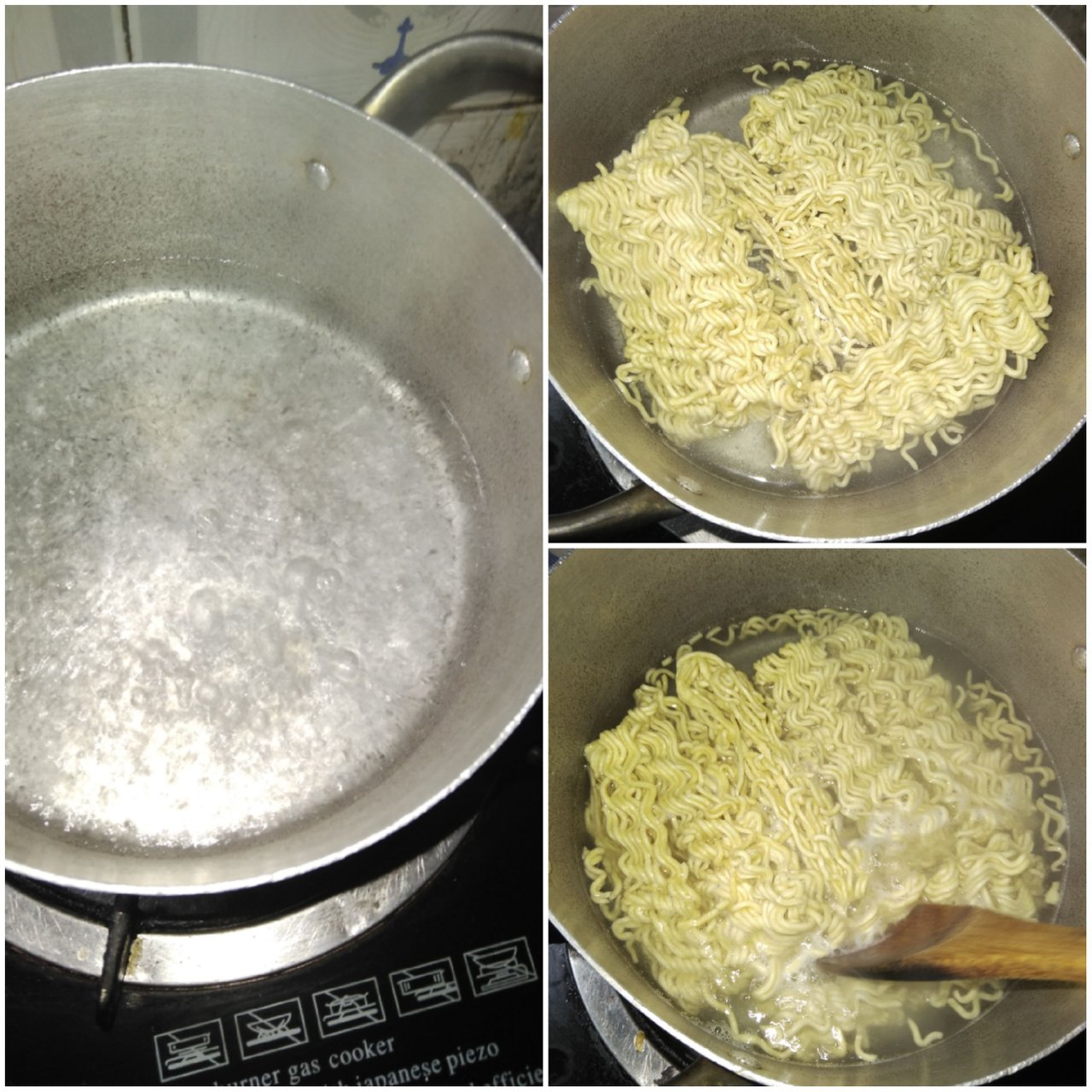 ---
STEP 4: When its a bit soft strain water away and put Indomie noodles in a strainer.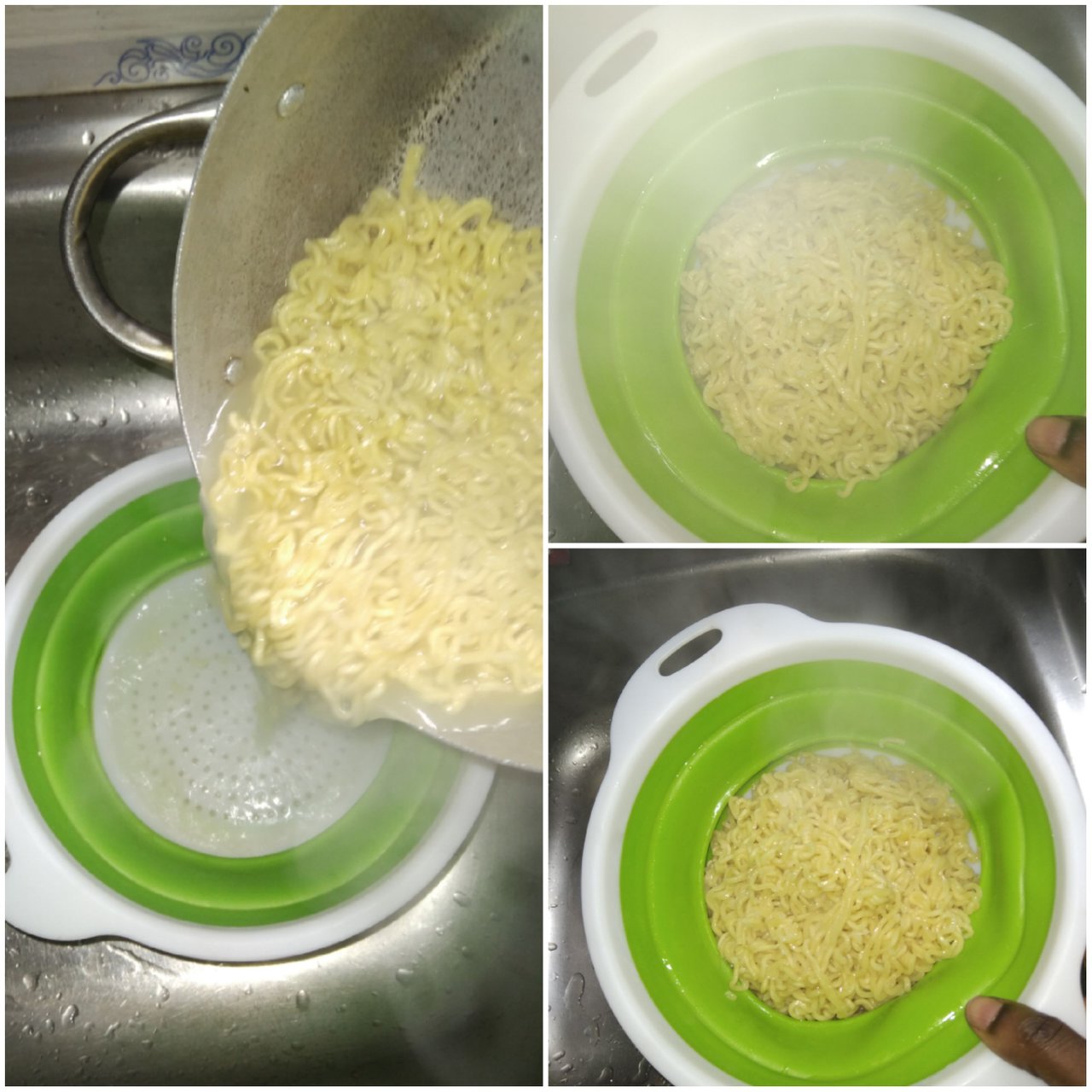 ---
STEP 5: Add vegetable oil in a fry pan, add tomato and pepper sauce stir-fry, than add sliced onions and stir-fry together.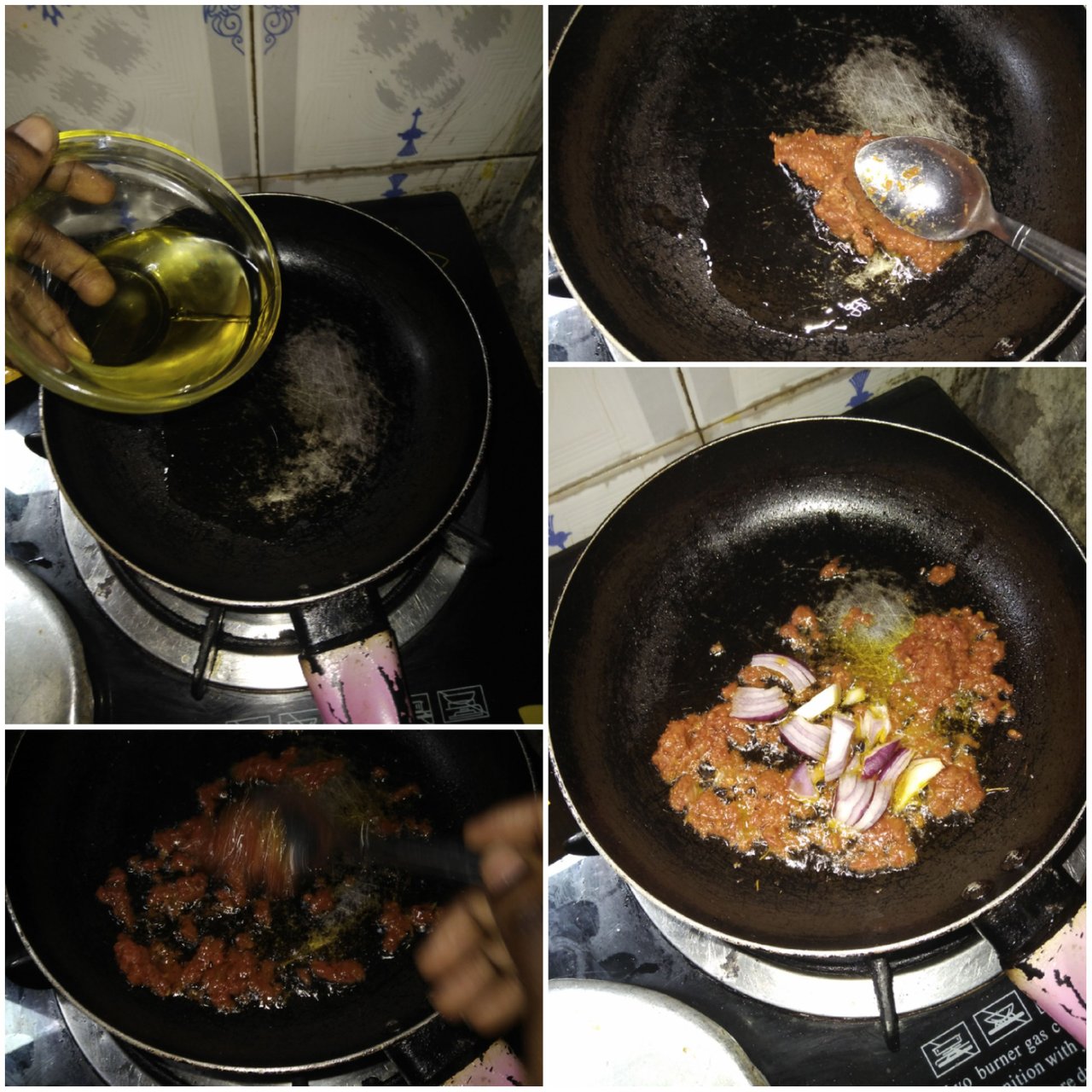 ---
STEP 6: Add the Indomie spices mix together and add cooked Indomie noodles, stir-fry together properly for 3mins.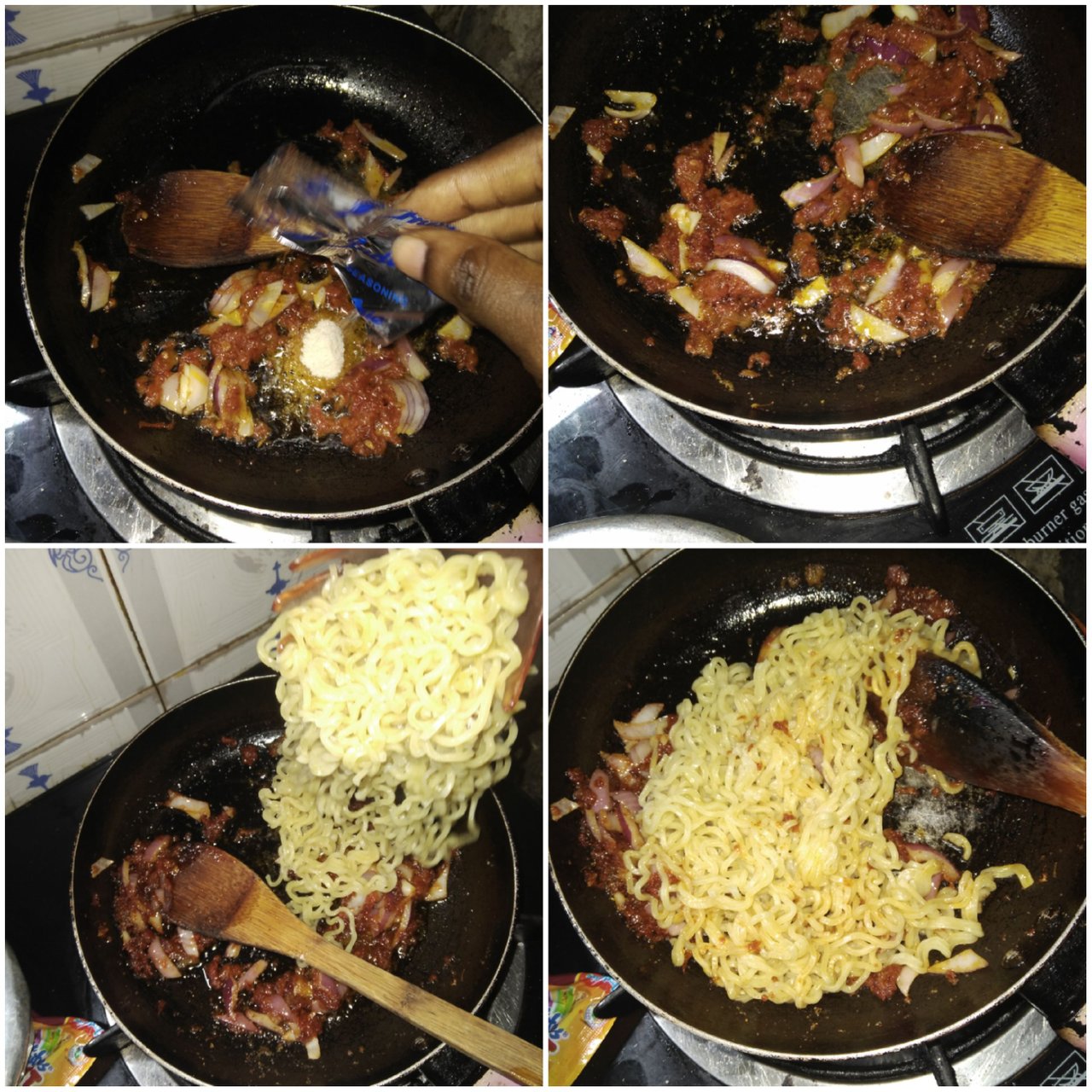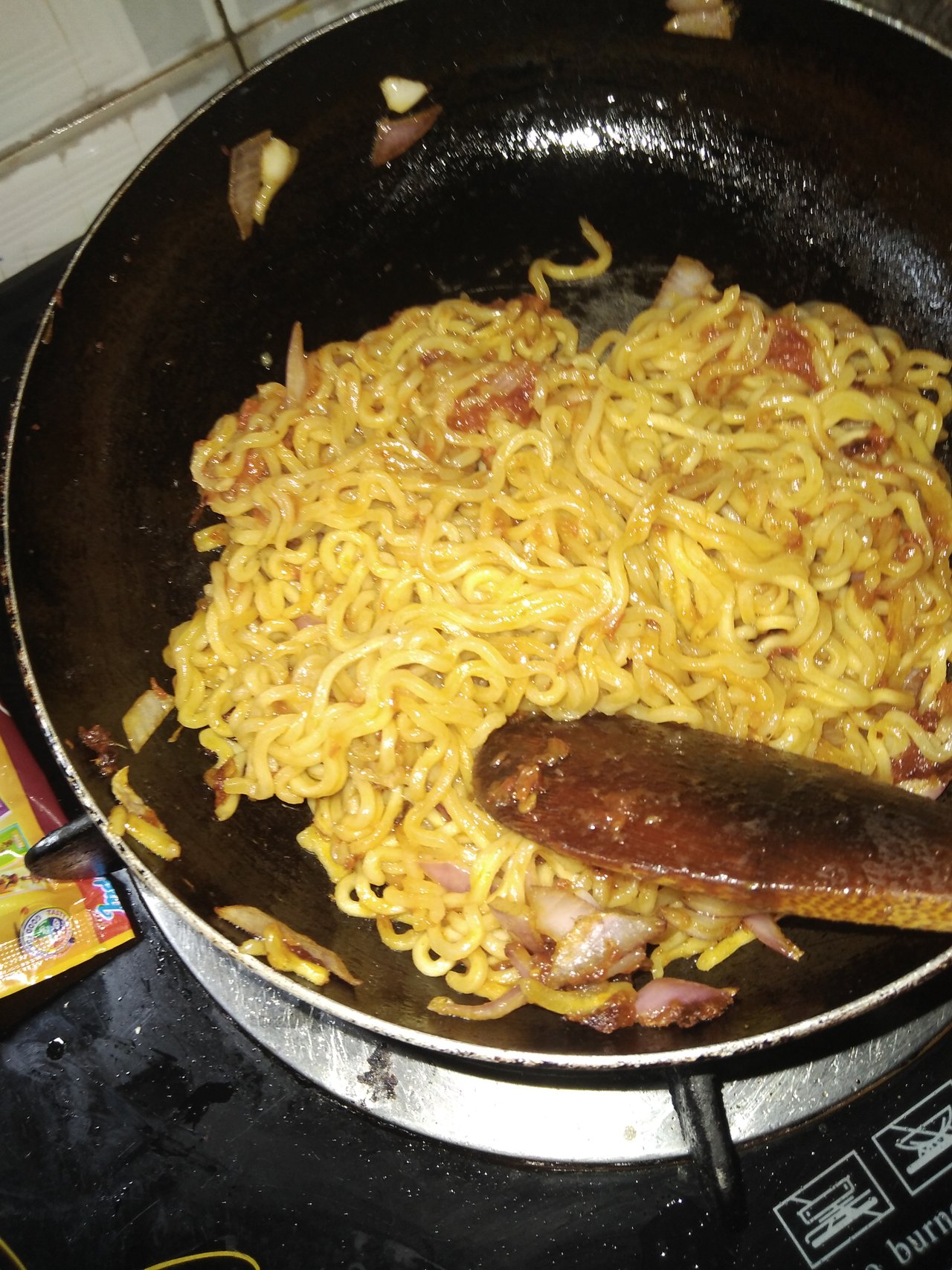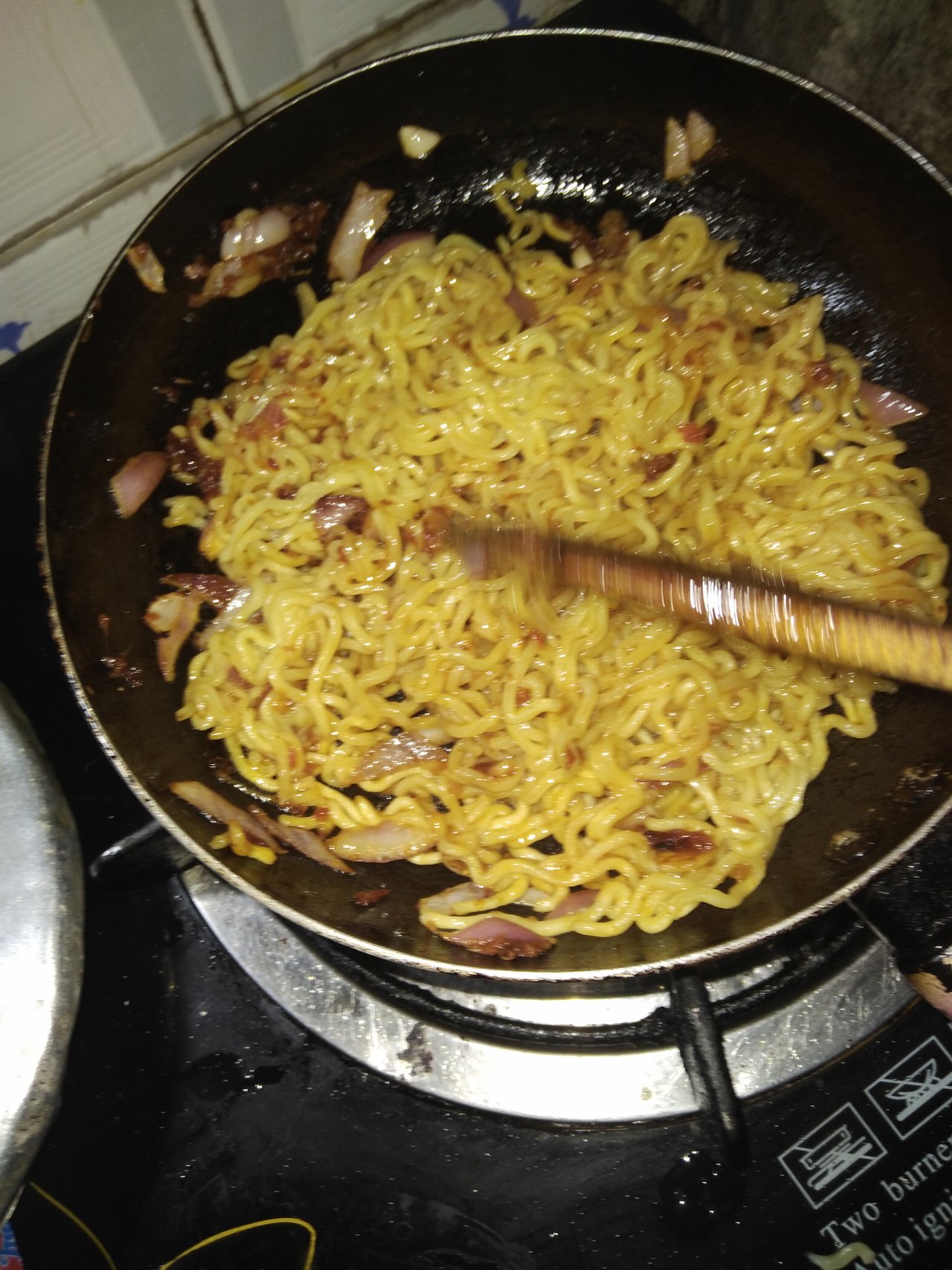 ---
Our Stir-fry Indomie jollof is ready.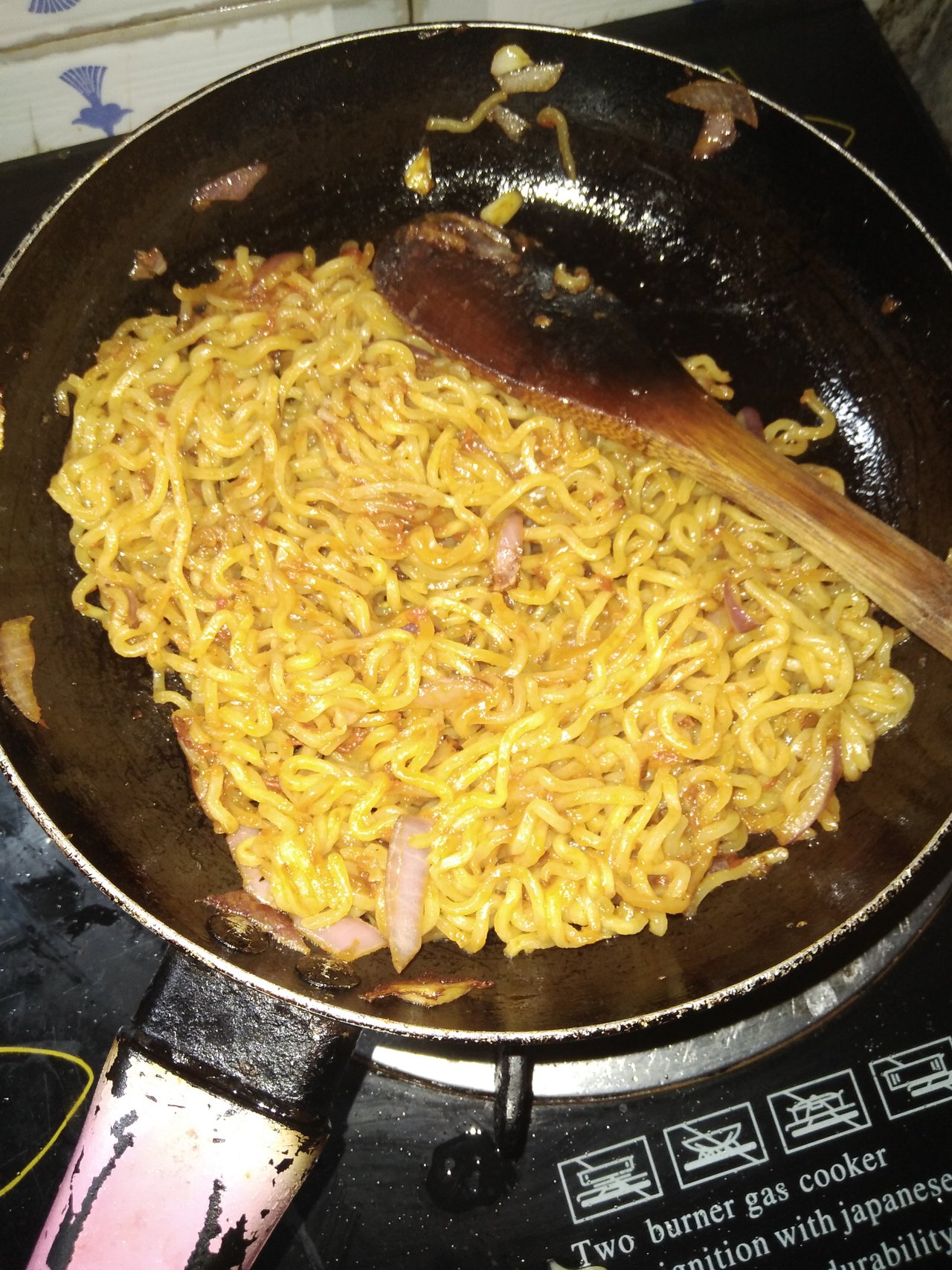 ---
STEP 7: Clean the fry pan, and add a little vegetable oil then place the love shape mould in the pan and add the egg white first, let it fry for 1min.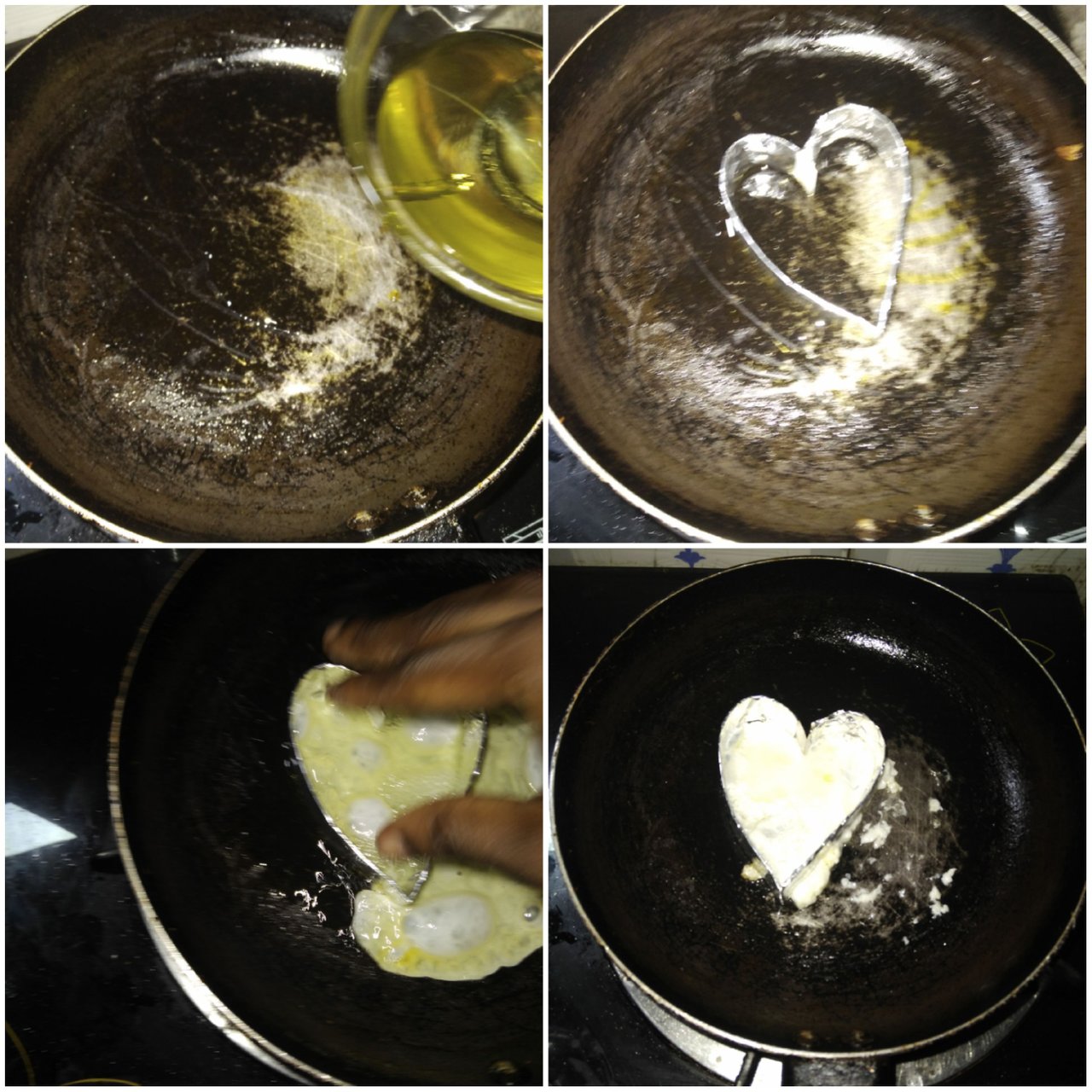 ---
STEP 8: Add the egg yolk on low heat and fry for 1min.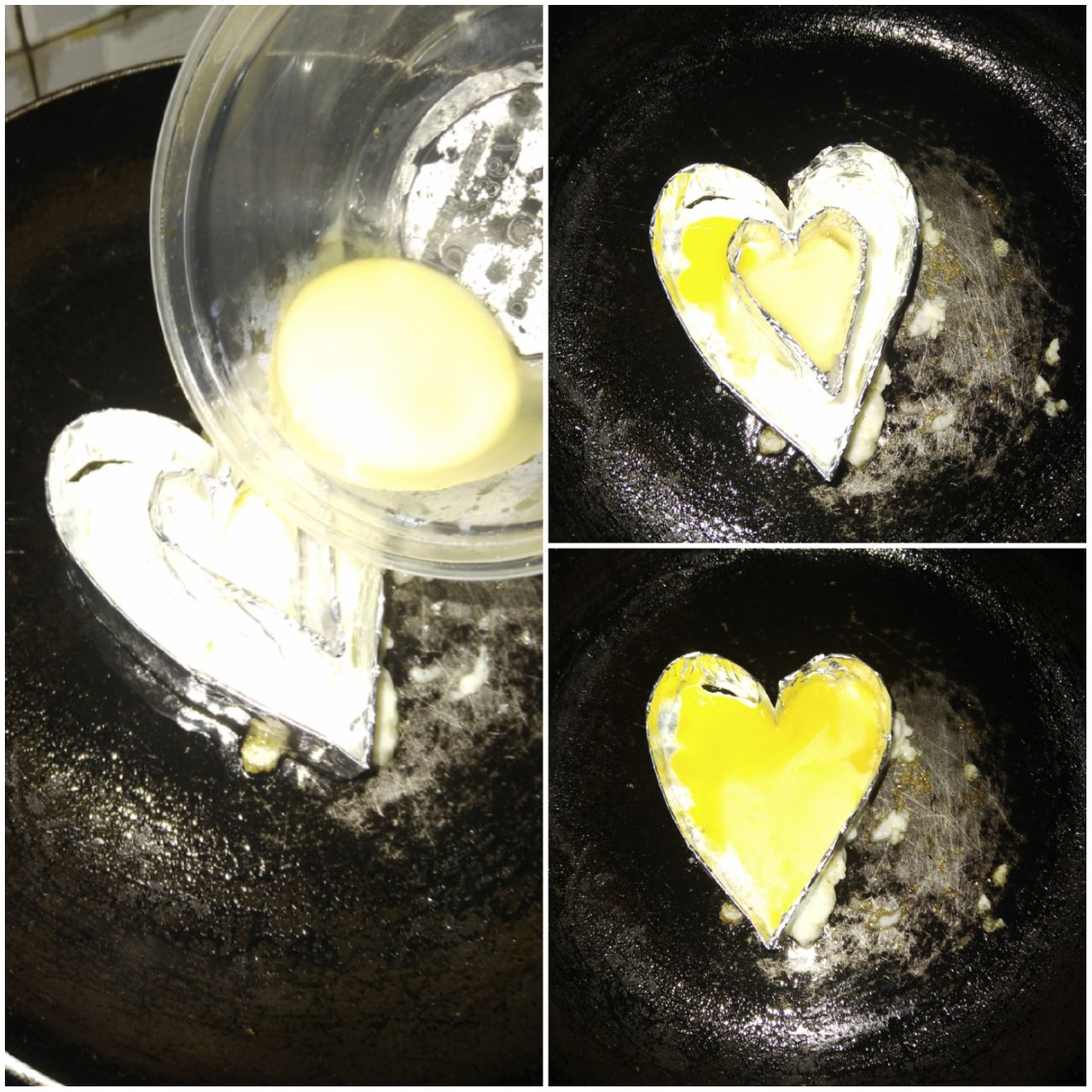 ---
I present to you "Stir-fry Indomie jollof noodles and fried chicken meal"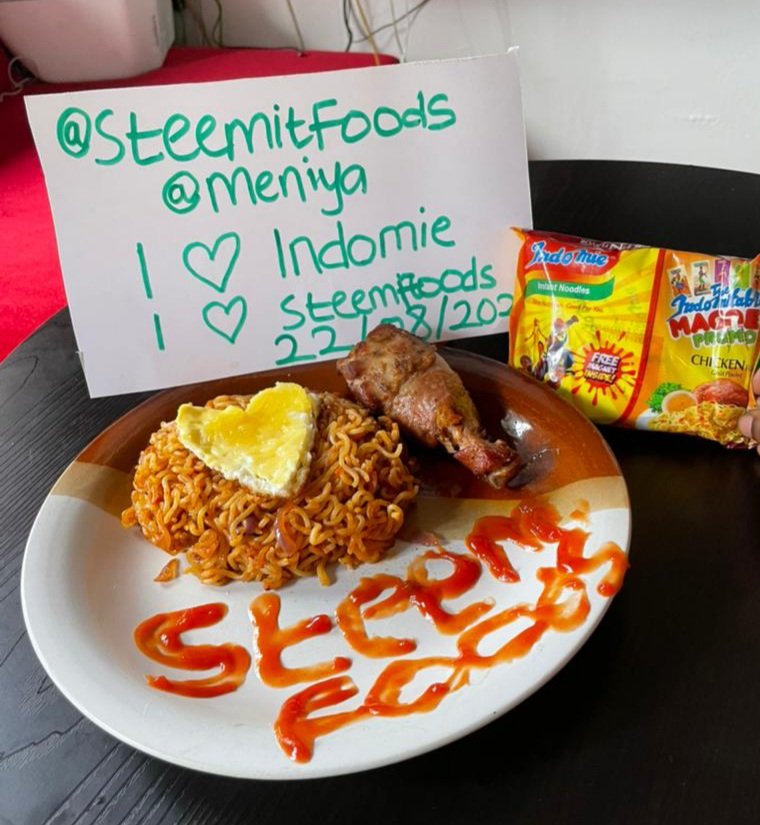 ---
Photos of me enjoying my Stir-fry Indomie jollof😋🤩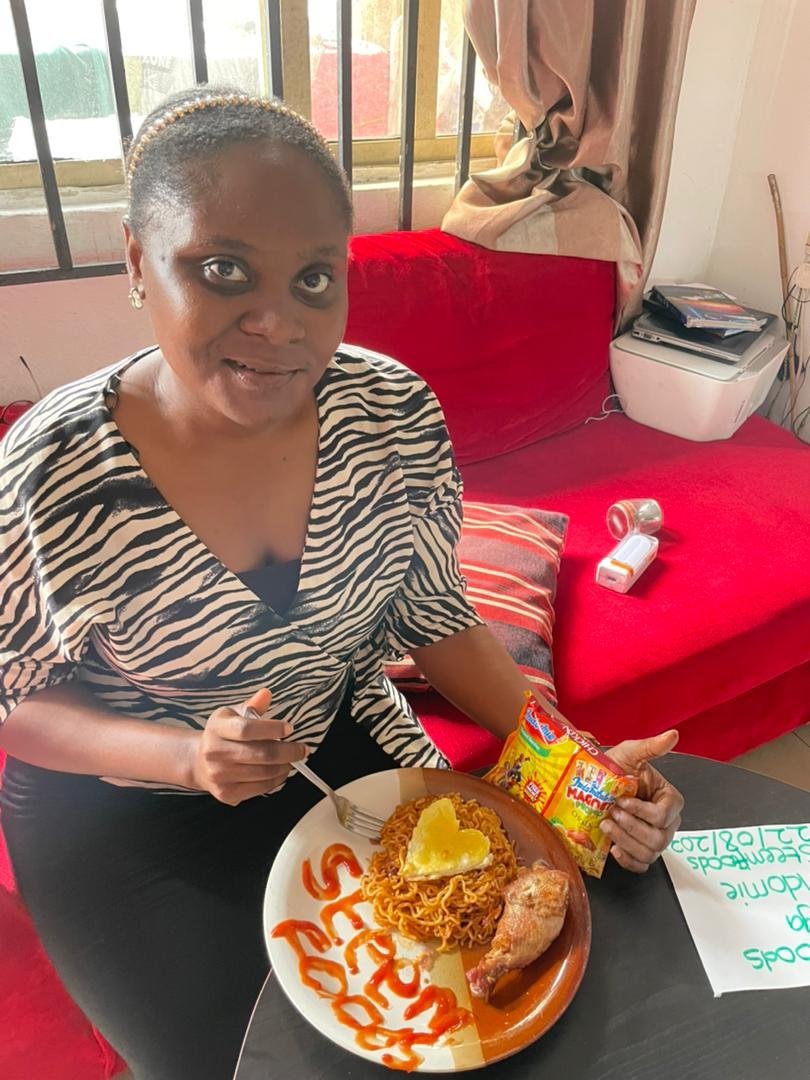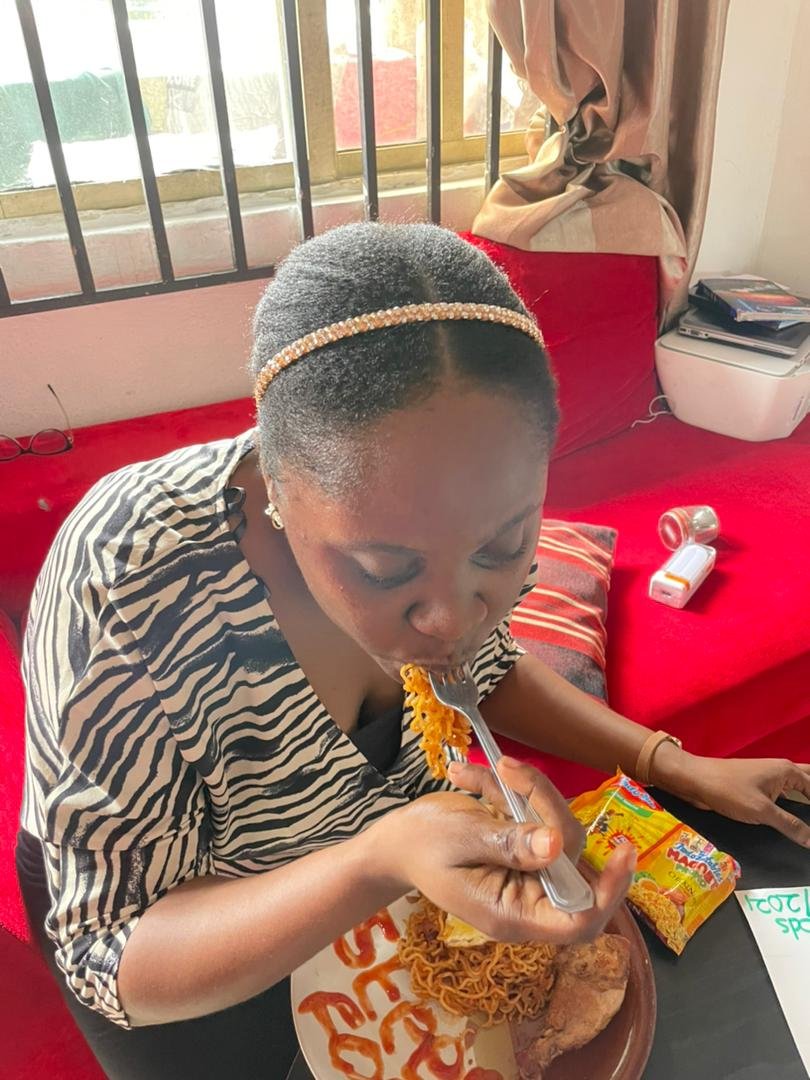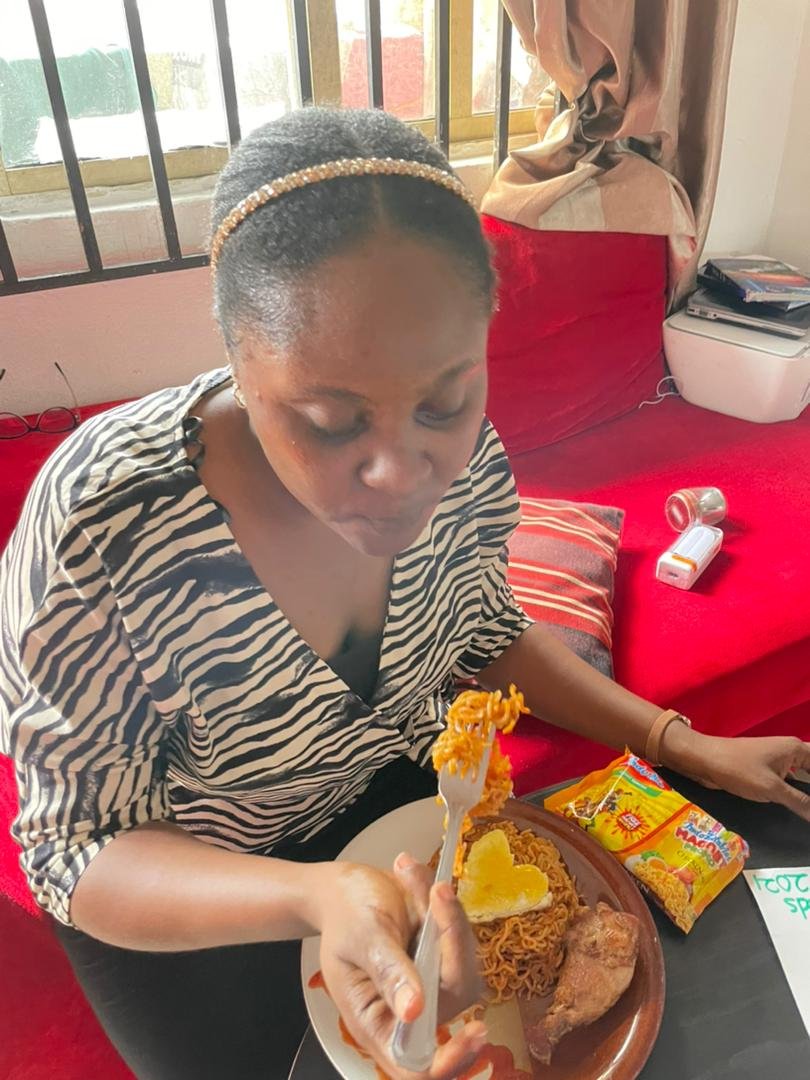 Thanks to @alikoc07 and @steemitfoods. This post is set at 20% to @steemitfoods account.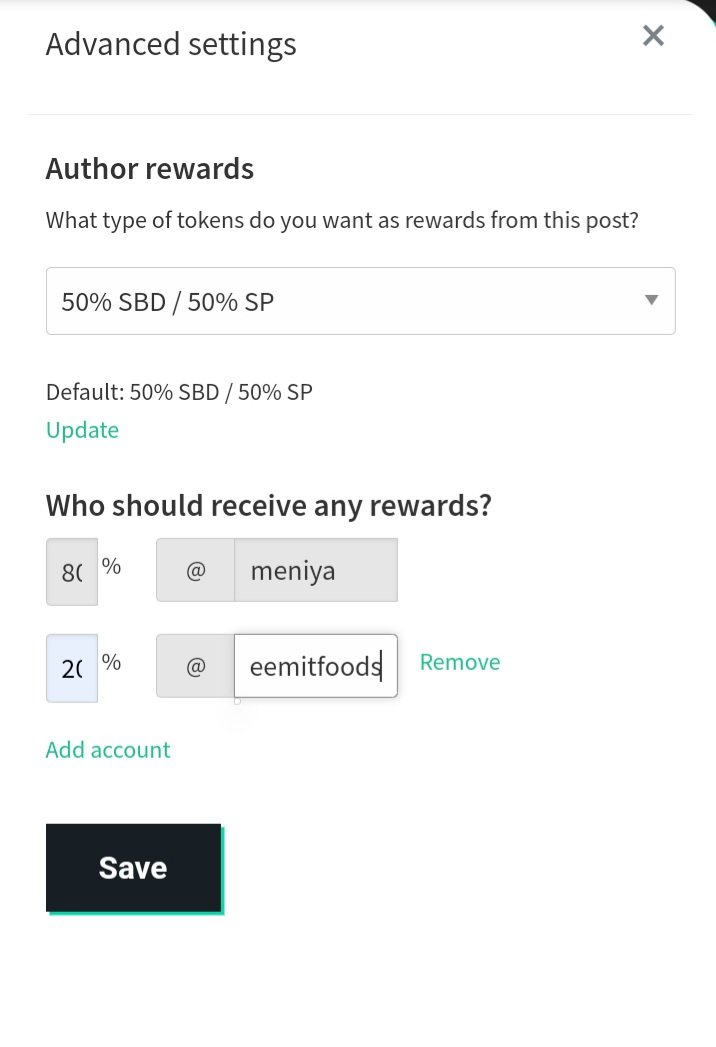 ---
Thanks for visiting my post