Hi everyone. This is my first post in Food Diary Game contest here. It is very interesting to participate in such a contest with daily food preparations.
Normally our mom cooks for us everyday. When she is tried or when she needs help we are going to the kitchen willingly. Apart from that when we make something special we give her a break. When I cook, I like to own the kitchen. It makes easier to work.
Today my aunt suggested to make some rolls for the dinner. This idea was strong enough to take me out of my shelf. Even if aunt suggested it, she couldn't help because of some work. So it was only my little cousin and me.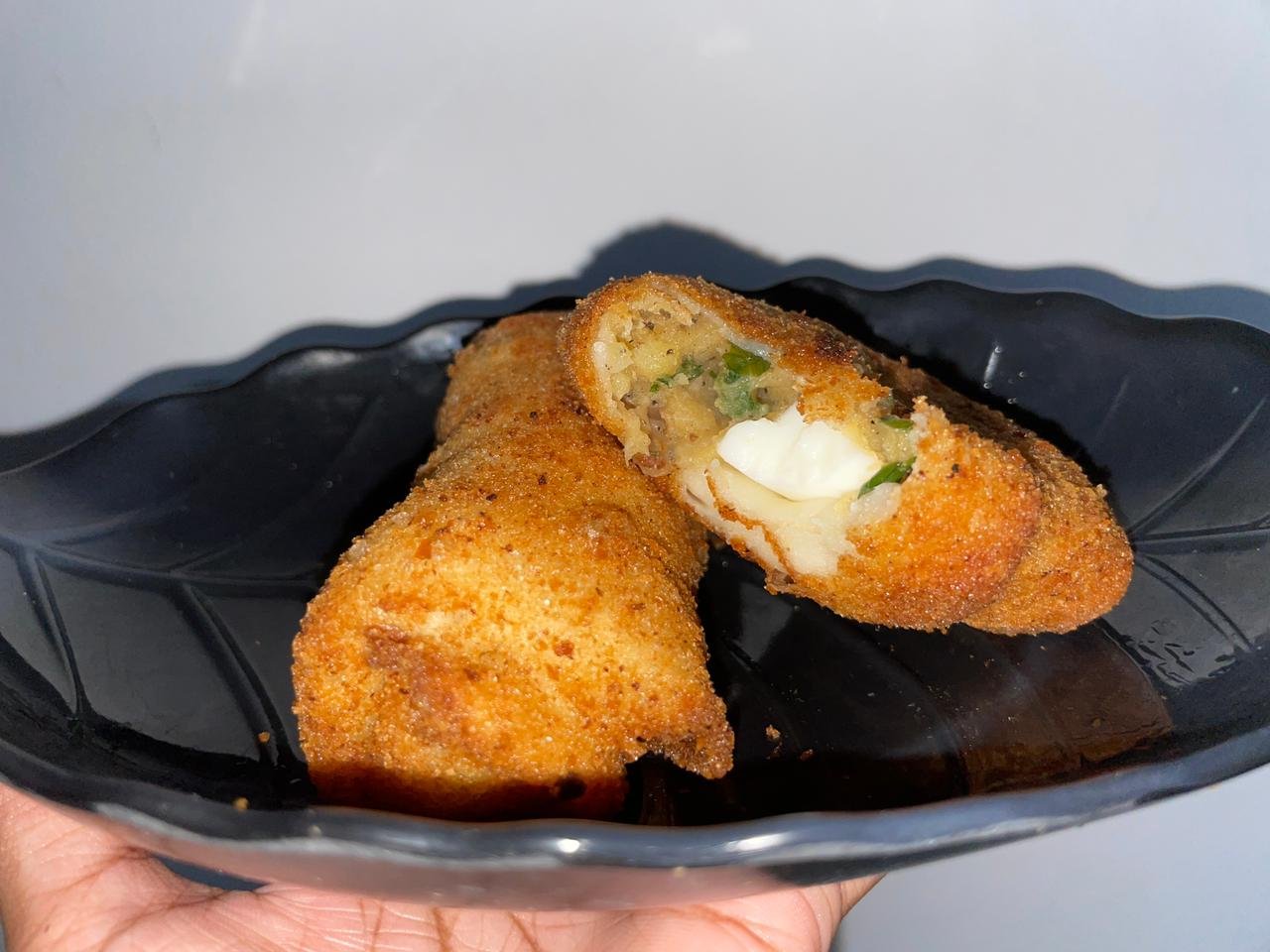 We asked mom to prepare some filling for rolls and started making them. I used a batter little bit similar to pancake batter.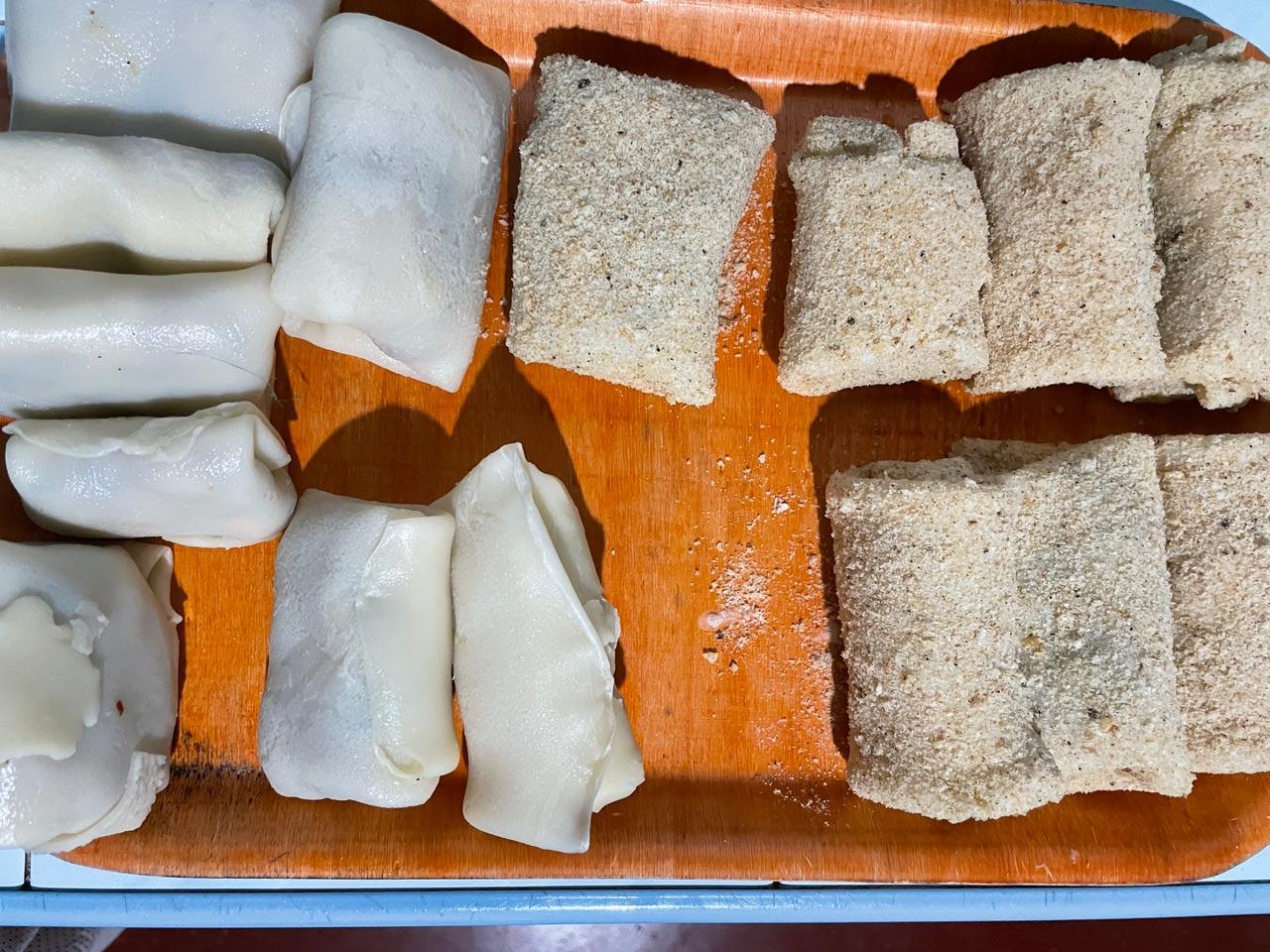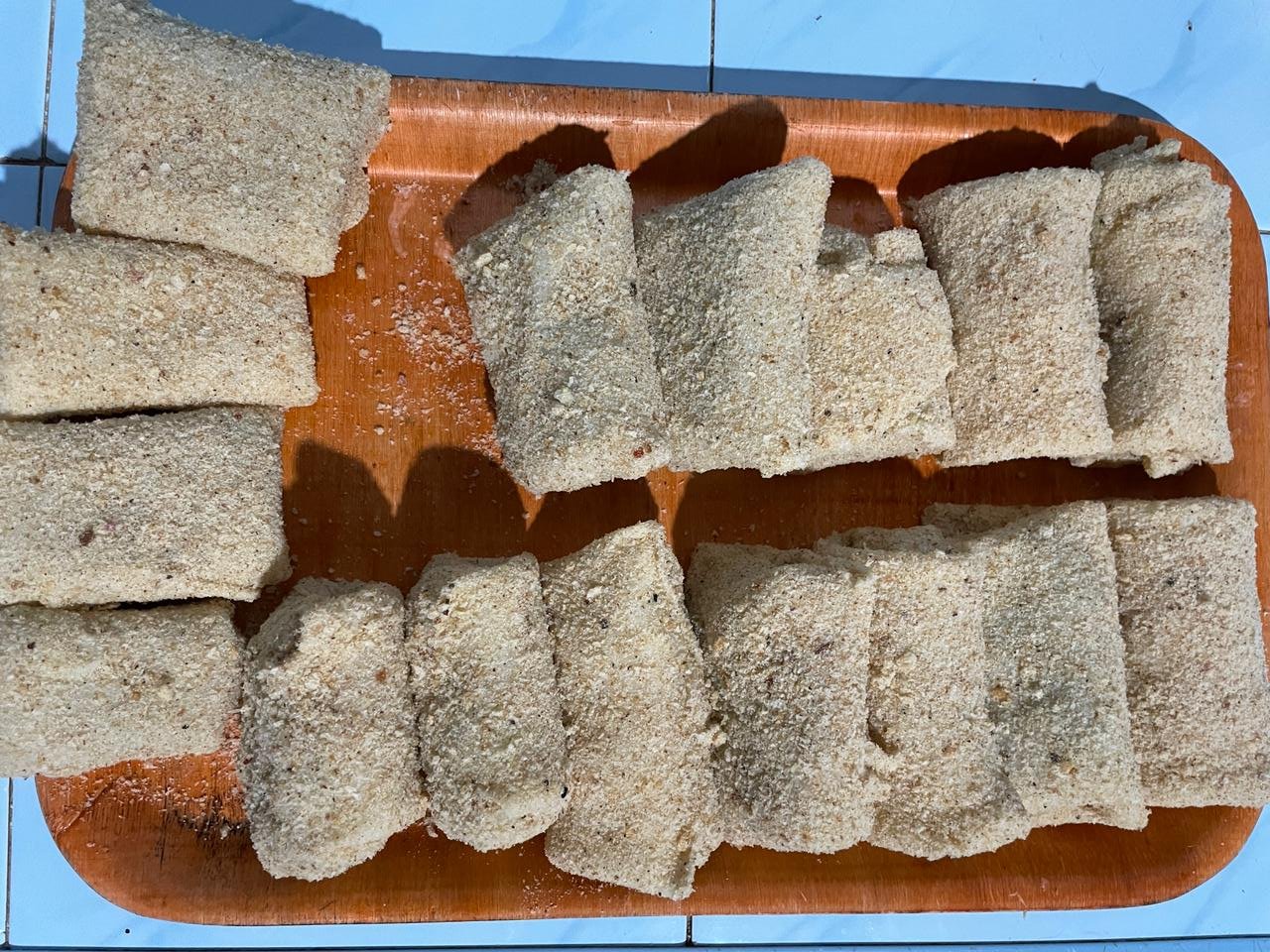 Even we were going to make rolls it looked like egg pockets at the end. This happened because my little cousin wanted to make them. So they are in different sizes and different shapes.
After making them we used same batter and coated with breadcrumbs.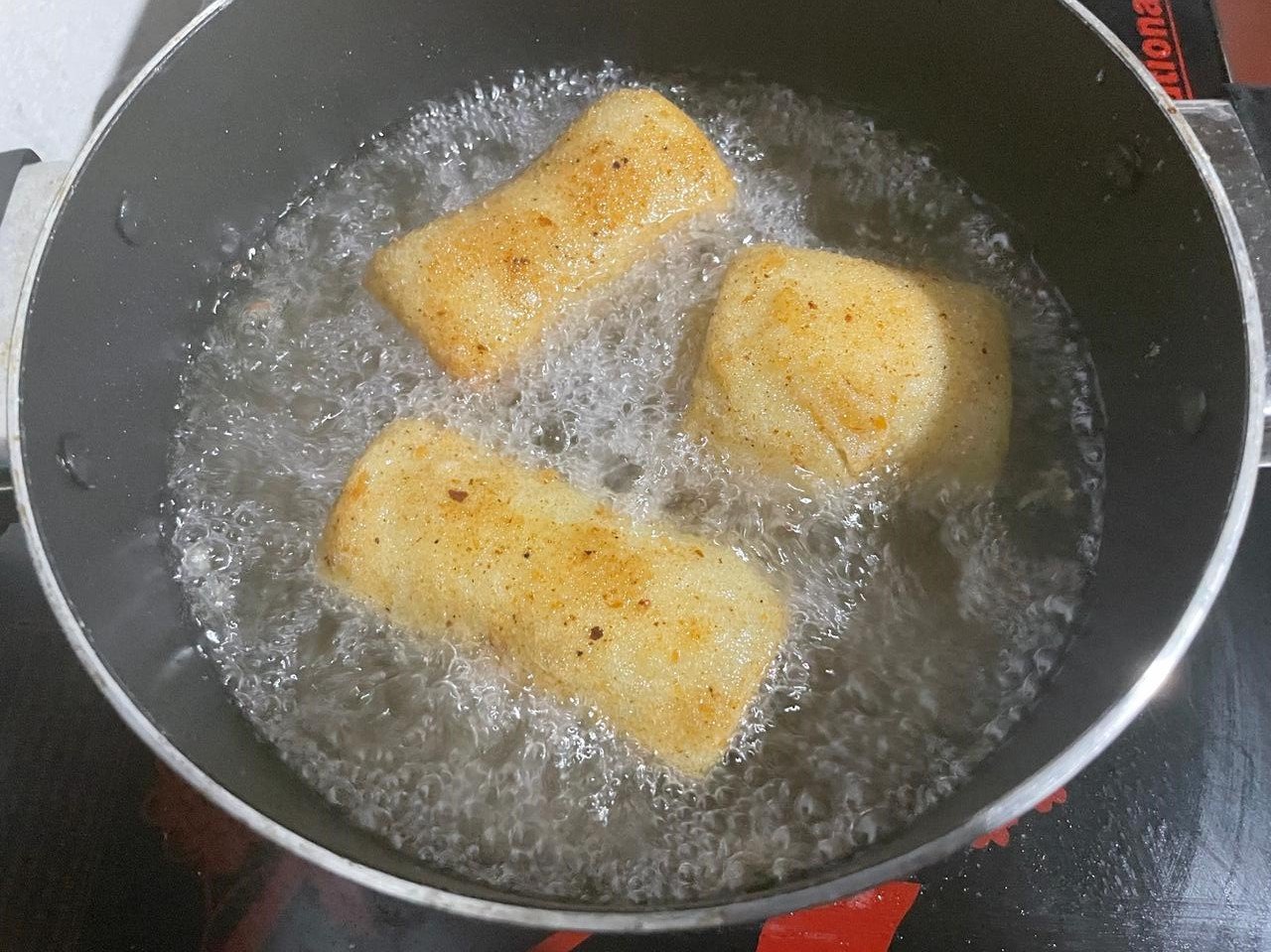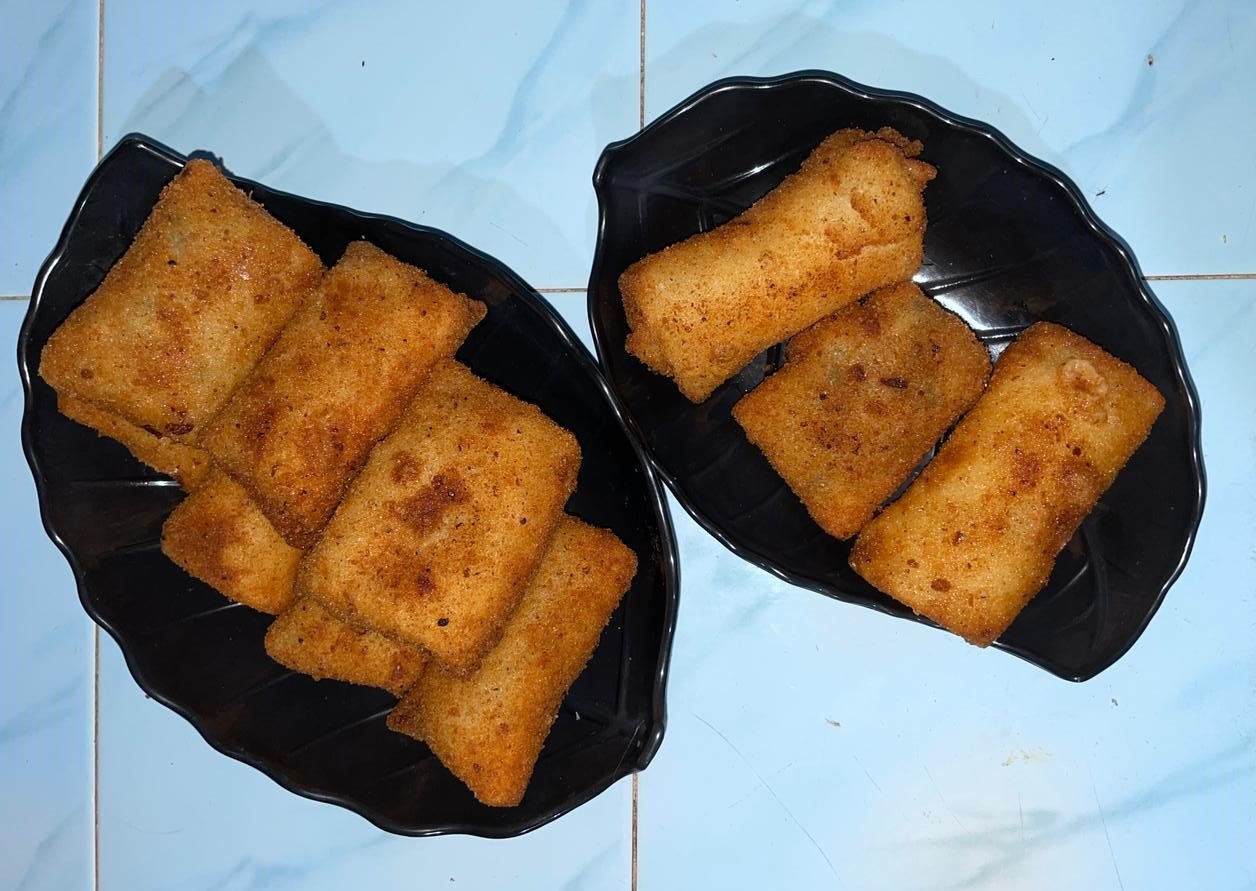 Final thing was to fry them carefully into golden brown color.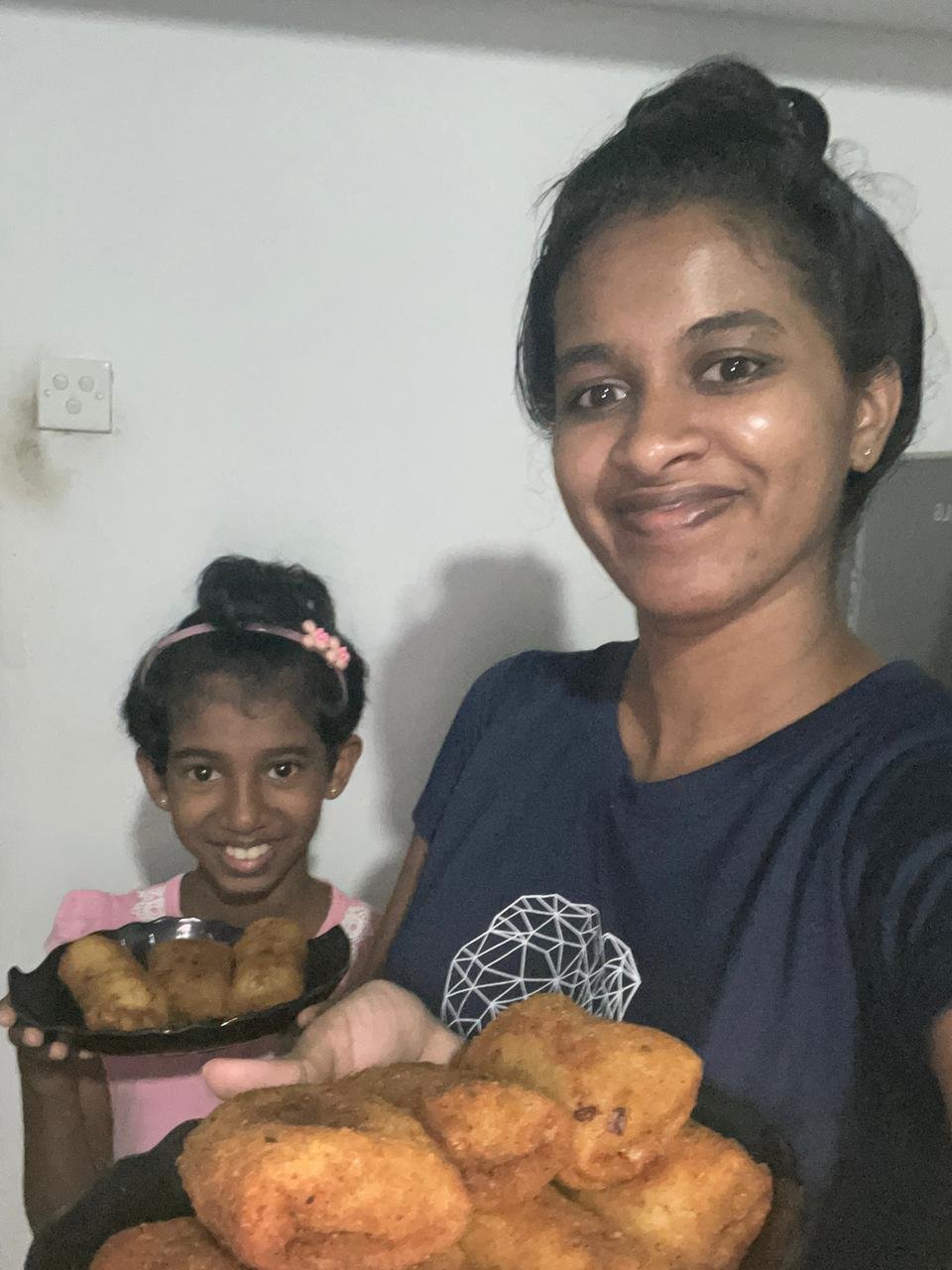 It was really tasty and we were full after eating two rolls.