On a rainy day, you can cook salted beef with khichuri. Learn how to cook fun spicy beef curry.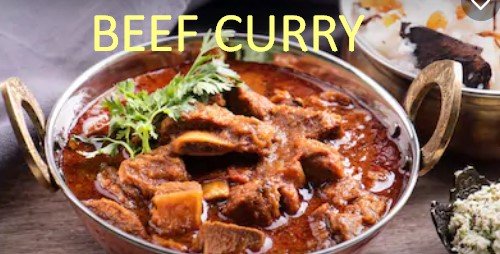 Materials:
Beef - 1 kg
Oil - half a cup
Onion - 2 (chopped)
Garlic paste - 1 tbsp
Ginger paste - 2 tablespoons
Tomatoes - 4 (chopped)
Yogurt - 2 cups
Chili - 2 (crushed)
Chili powder - 1 tbsp
Salt- to taste
Turmeric powder - 1 teaspoon
Cumin powder - 1 teaspoon
Hot spice powder - 1 teaspoon
Coriander leaves - 2 tablespoons
Preparation method:
Heat half a cup of water in a large pot and mix well with the meat pieces, onion powder, garlic paste, 1 tablespoon ginger paste, salt, tomato, turmeric, and chili powder. Increase the heat of the stove. When it starts to boil, reduce the heat, and cover the pot. Cook until the meat is fully cooked.
Heat oil in another pan and fry the boiled meat. Fry with chili powder and remaining ginger for 2-3 more minutes. Mix well with yogurt. Increase the heat of the stove. Cook for 10 minutes with cumin powder and hot spice powder. Turn off the oven when the oil starts to leak. Garnish with coriander leaves and serve with khichuri or white rice.