Hello hello friends from SteemFoods.
The recipe that I will show you below is perfect for when we want to eat something different and for when we don't want to spend a lot of time in the kitchen, it is about a delicious potato omelette that we can prepare for breakfast or dinner.
It is very easy to prepare and super economical, without more to say, let's get started.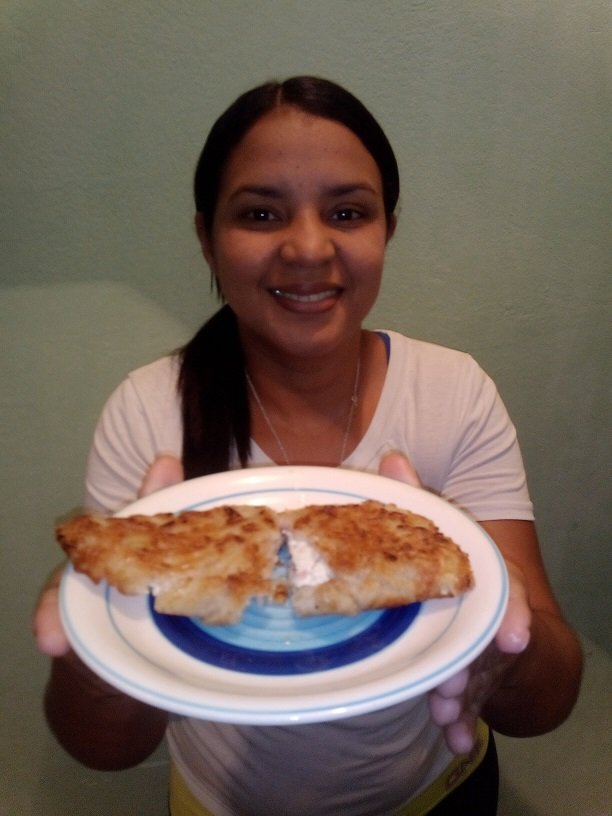 We will need the following ingredients:
✔1 potato
✔1 tablespoon of wheat flour
✔Vegetable oil
✔Cheese
✔Ham
✔Salt and pepper to taste
Step by Step.
Step 1.
We peel and wash the potato, then we grate it.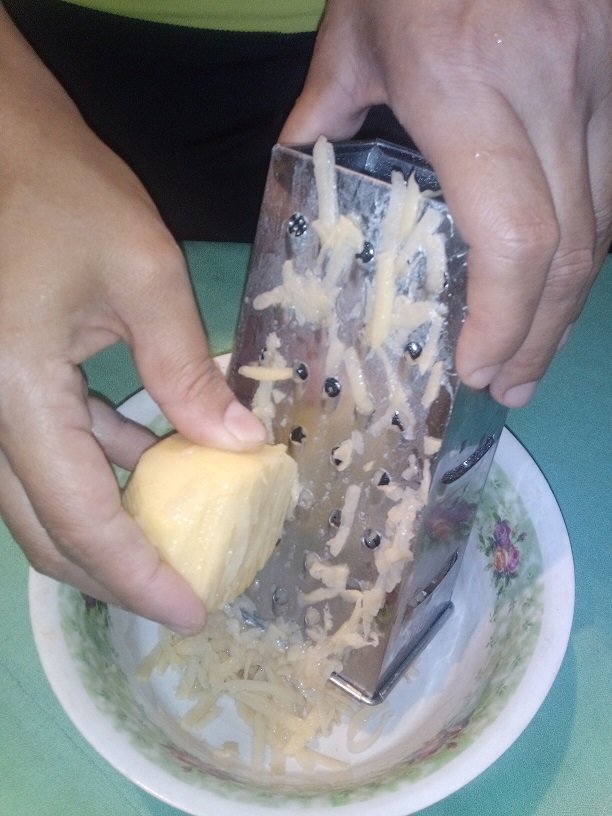 Step 2.
We add the salt, pepper and the wheat flour. We mix until everything is integrated.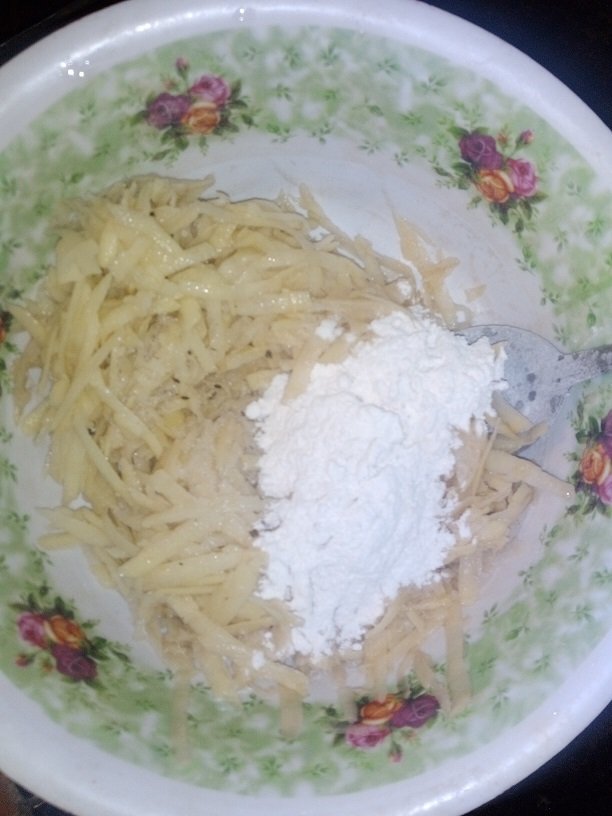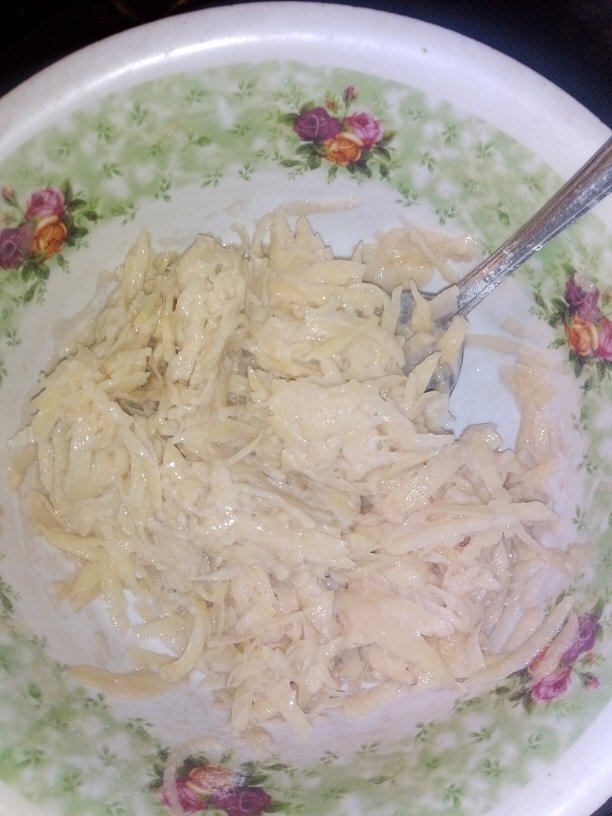 Step 3.
We heat a pan and grease it with oil, then add the potato and spread it throughout the pan. Cook for 2 minutes on both sides.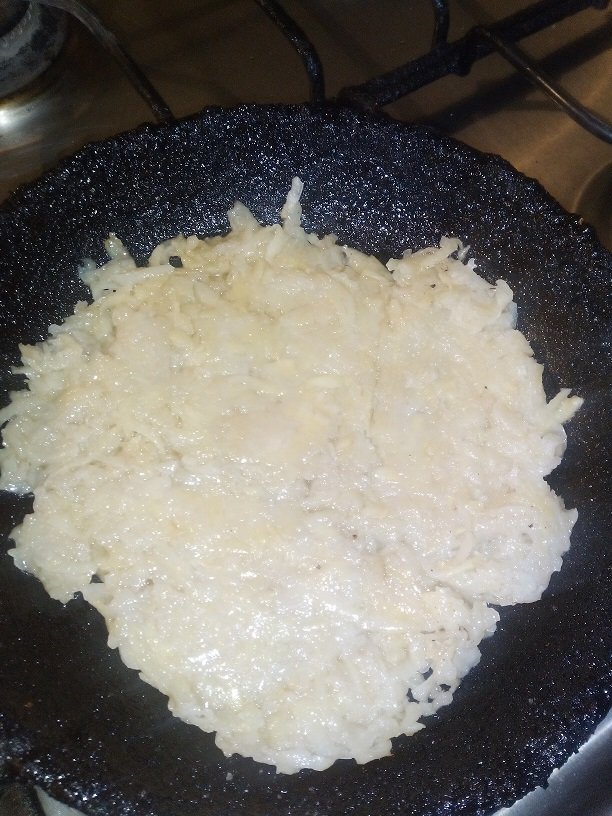 Step 4.
In the half we place the cheese and the ham, with the other half we cover.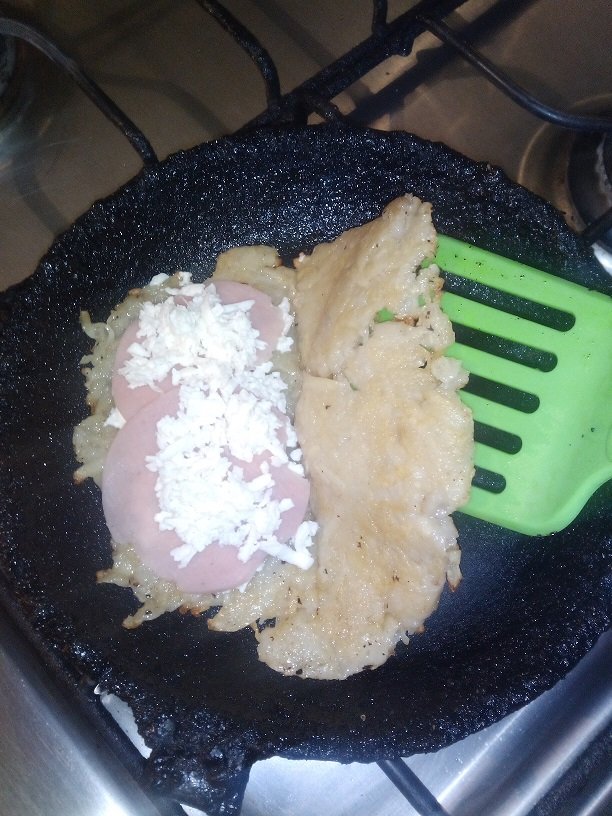 Step 5.
We continue cooking on both sides until golden brown.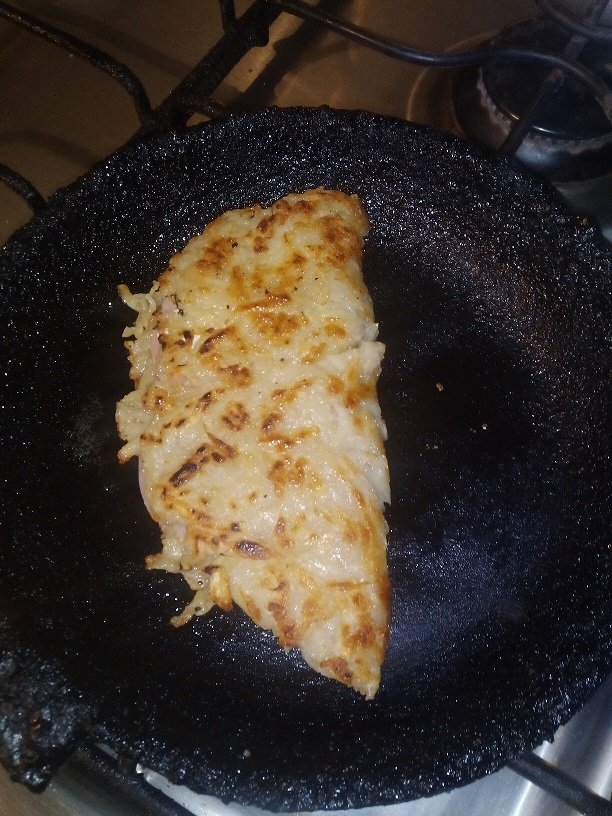 Now we just have to enjoy our potato omelette.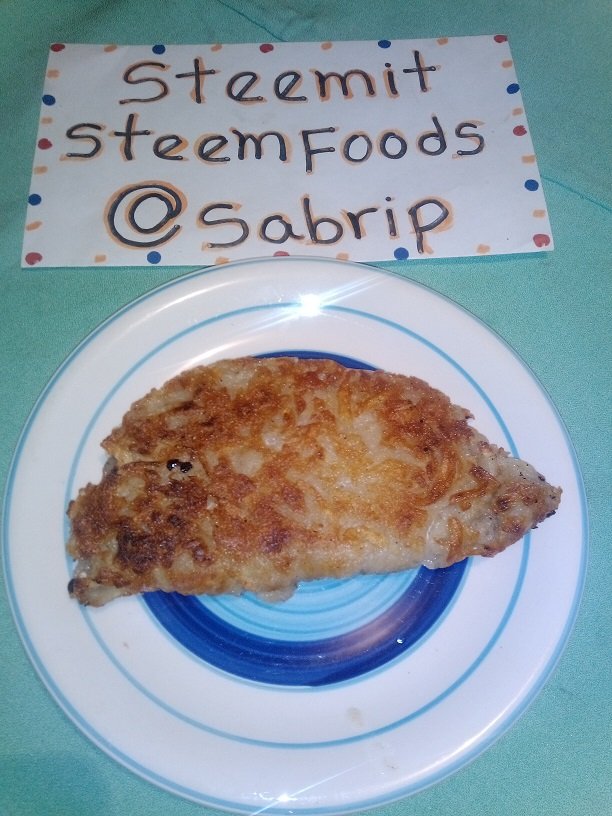 Bye bye friends... See you soon😉