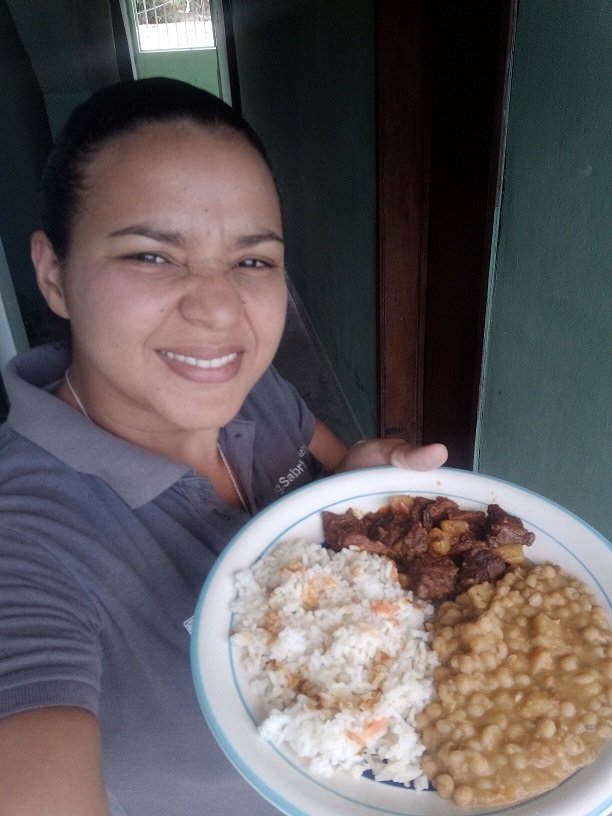 Hello hello dear friends from SteemFoods.
Today am going to share with all of you this delicious Venezuelan Creole dish that I prepared for my lunch. Its preparation is very easy, in addition, the ingredients that we will need, we usually have them at home.
Next I am going to show you how it is prepared so that you can do it at home and at the same time you will know a little more about our delicious gastronomy.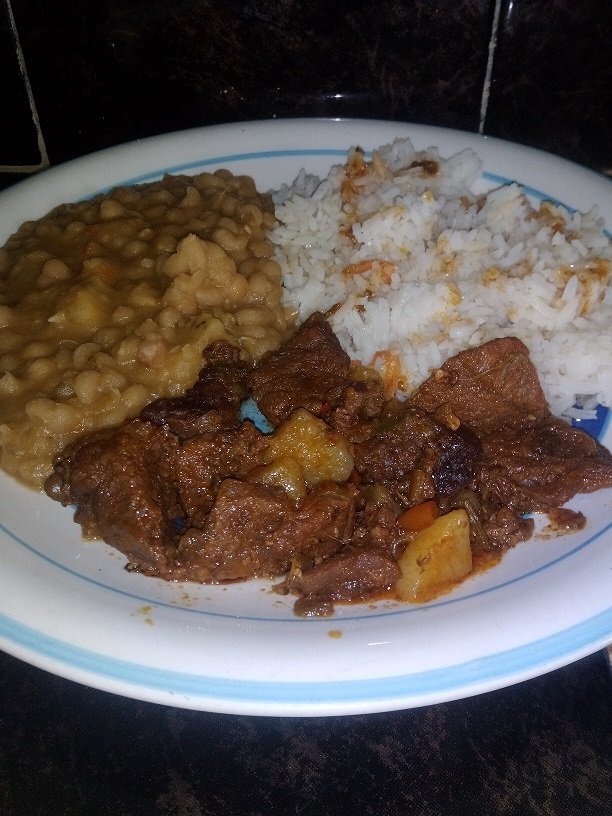 1- Stage.
We start preparing the chickpeas, we will need: 500 g of chickpeas - 1 onion - 3 peppers - 6 cloves of garlic - 1 carrot - 1 ripe banana - Chives, parsley and coriander to taste - Salt - Vegetable oil - Water.
Note: Soak the chickpeas the day before so that it does not take so long in the pressure cooker.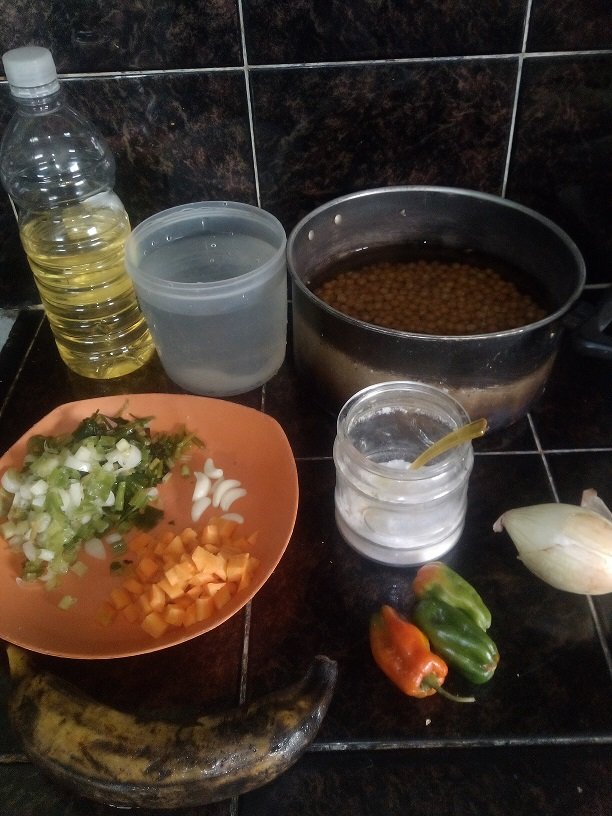 Cut the chili pepper and onion into small pieces, then crush the garlic.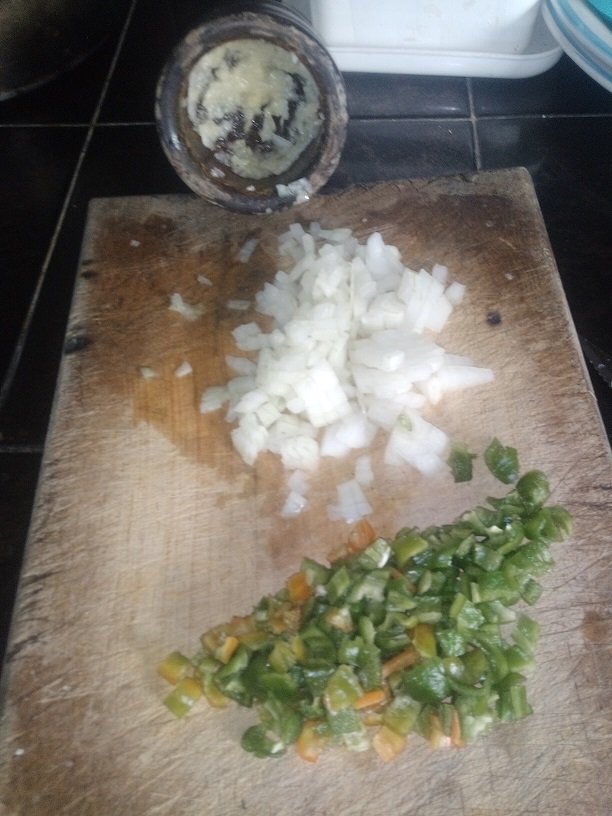 We take the pressure cooker to the fire and add oil to cover the bottom, then sauté the peppers, onion, garlic, chives, coriander, parsley and carrot.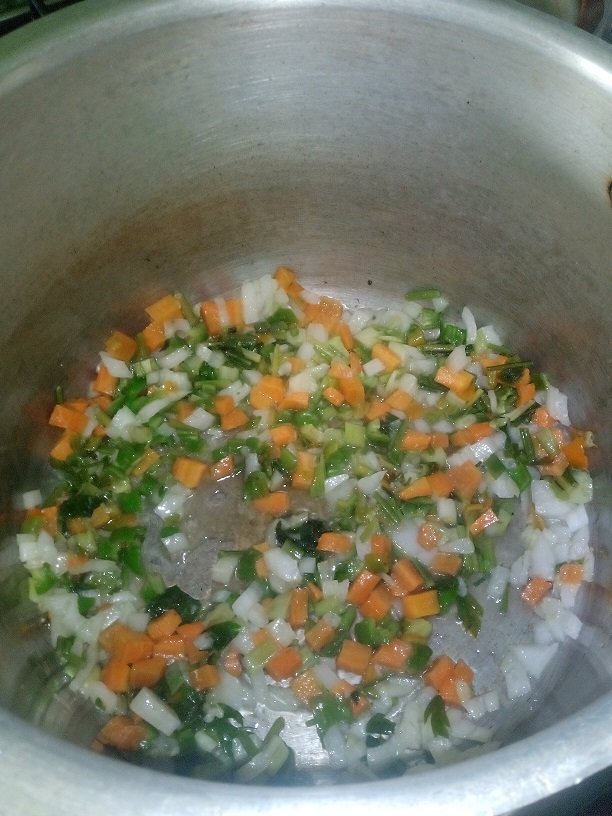 Add the chickpeas, salt and stir, then add water, cover the pot, and cook until just soften.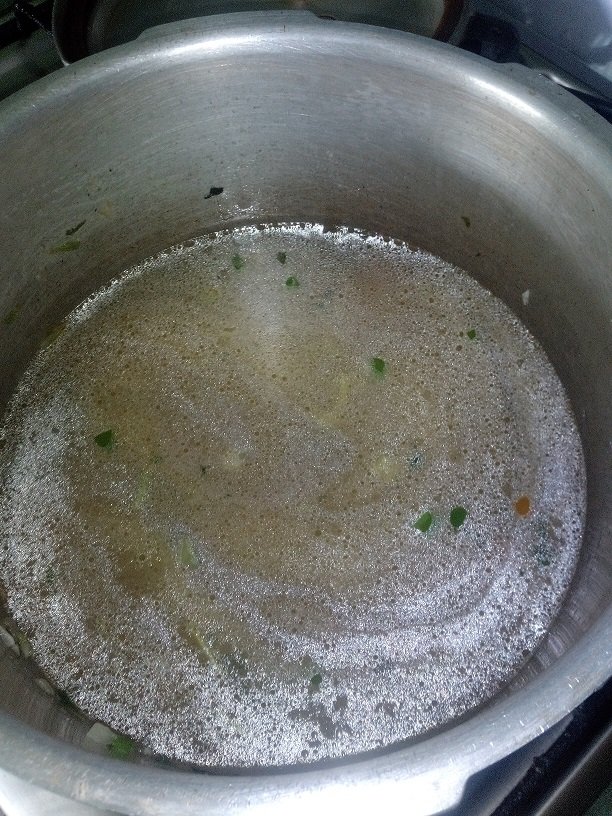 We pour the chickpeas into a smaller pot and then add the ripe banana cut into small pieces, stir and cook for 5 minutes.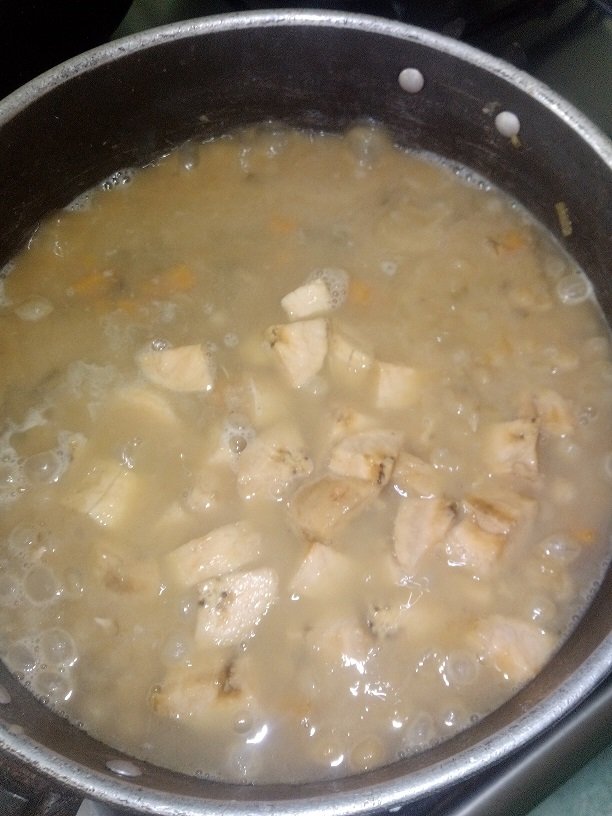 We already have our chickpeas ready. We cover and reserve.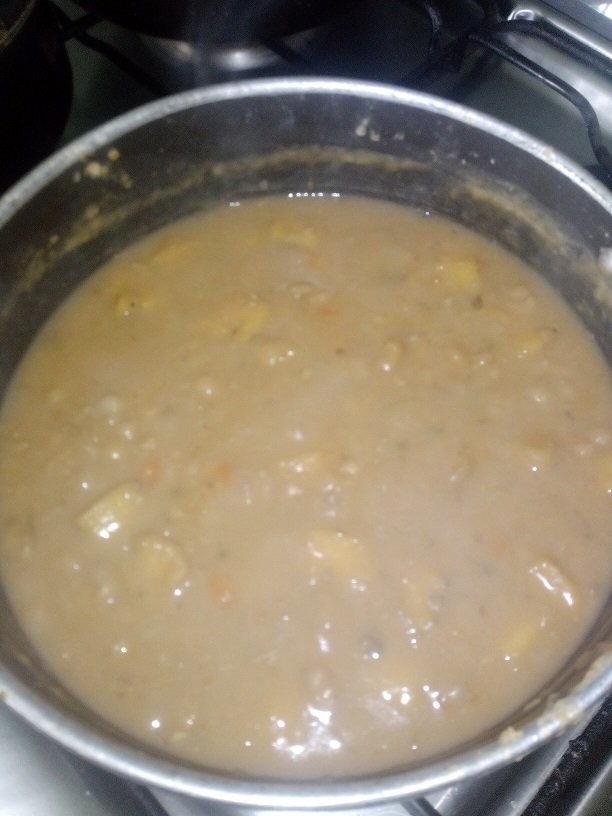 2- Stage.
Now we prepare the meat, we will need: 300 gr of meat - 1/2 onion - 2 peppers - 5 cloves of garlic - 1 potato - Chives, coriander, parsley to taste - 1/2 teaspoon of oregano - 1/4 teaspoon curry - Vegetable oil - English sauce - onoto, salt and water.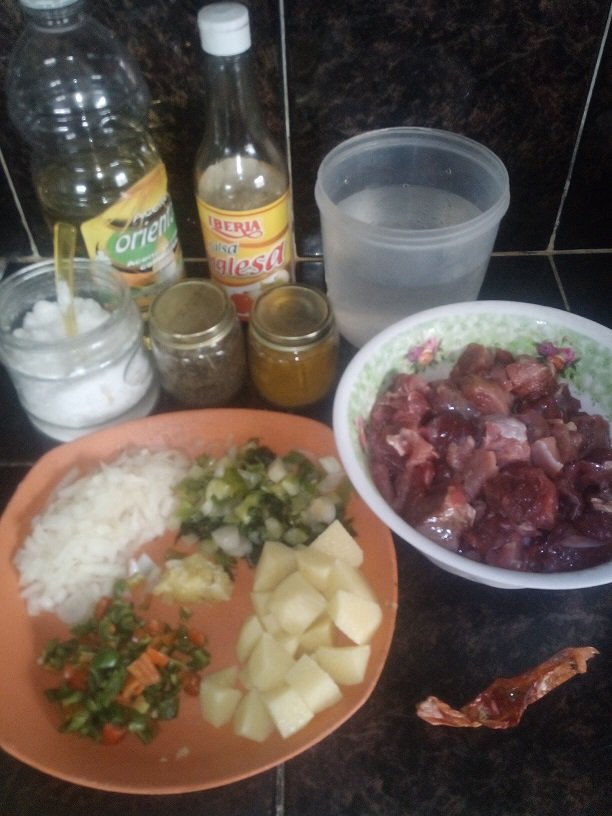 We take the pressure cooker to the fire and add oil until the bottom is covered, then we add the onoto, the peppers, the onion, the garlic, the chives, the coriander, the parsley and the potato.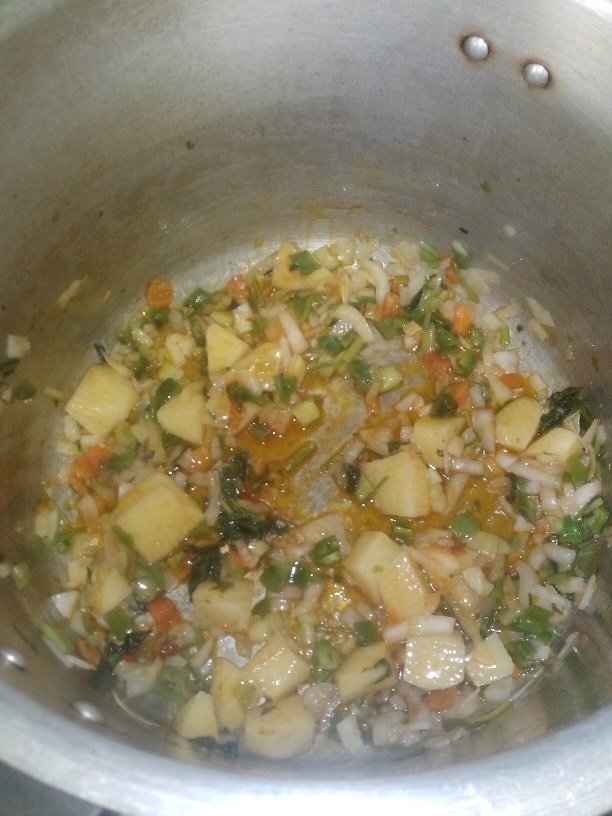 Add the meat, salt, oregano, curry and english sauce. We stir and cook for a few minutes.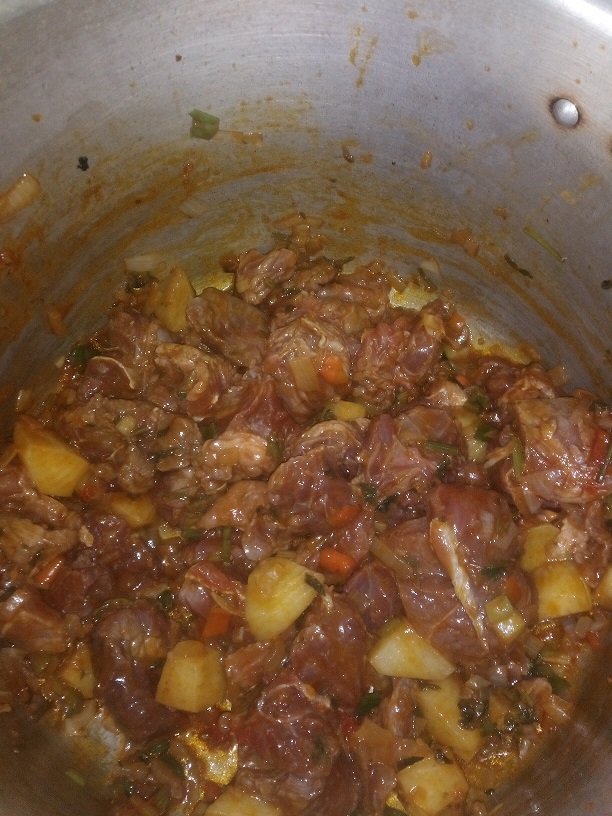 We add water to cover the meat, cover our pot and cook until the meat is soft.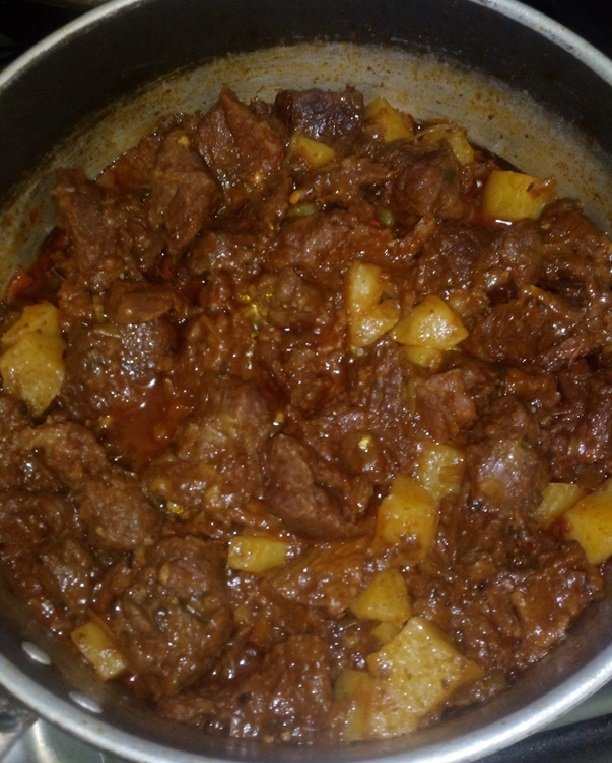 3- Stage.
Now we prepare the rice. Bring a pan to the heat, add a little oil, grated carrot, rice and salt. Stir and cook until completely dry.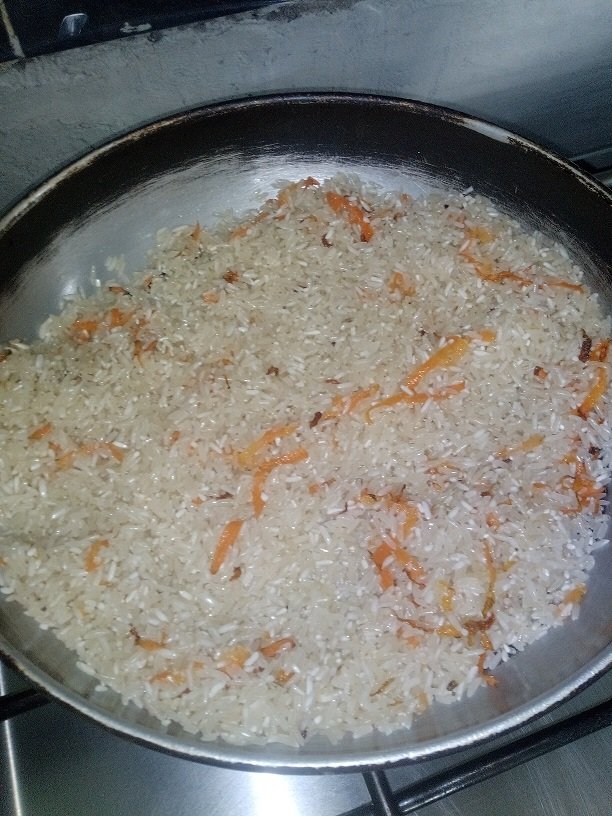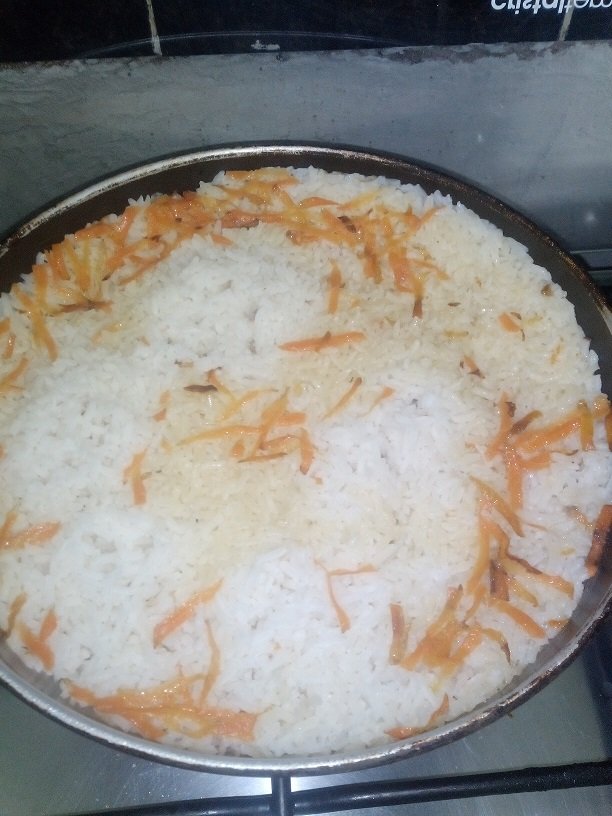 4- Stage.
We reached the last and best stage. Now we serve and enjoy our delicious Creole dish.
Be encouraged to prepare this delicious Creole dish my friends, I assure you that you will be delighted.
I have arrived at the end, I hope you enjoyed it.
Thanks for your visit.