Hello my dear all foodies...,
It's the end of another day of my food diary. I'm always trying to eat healthy foods these days. But there are some cheat days too. Honestly, there are many cheat days😅! Anyway, on this day, I was able to eat healthy food for all breakfast, lunch, and dinner. Yay...!😅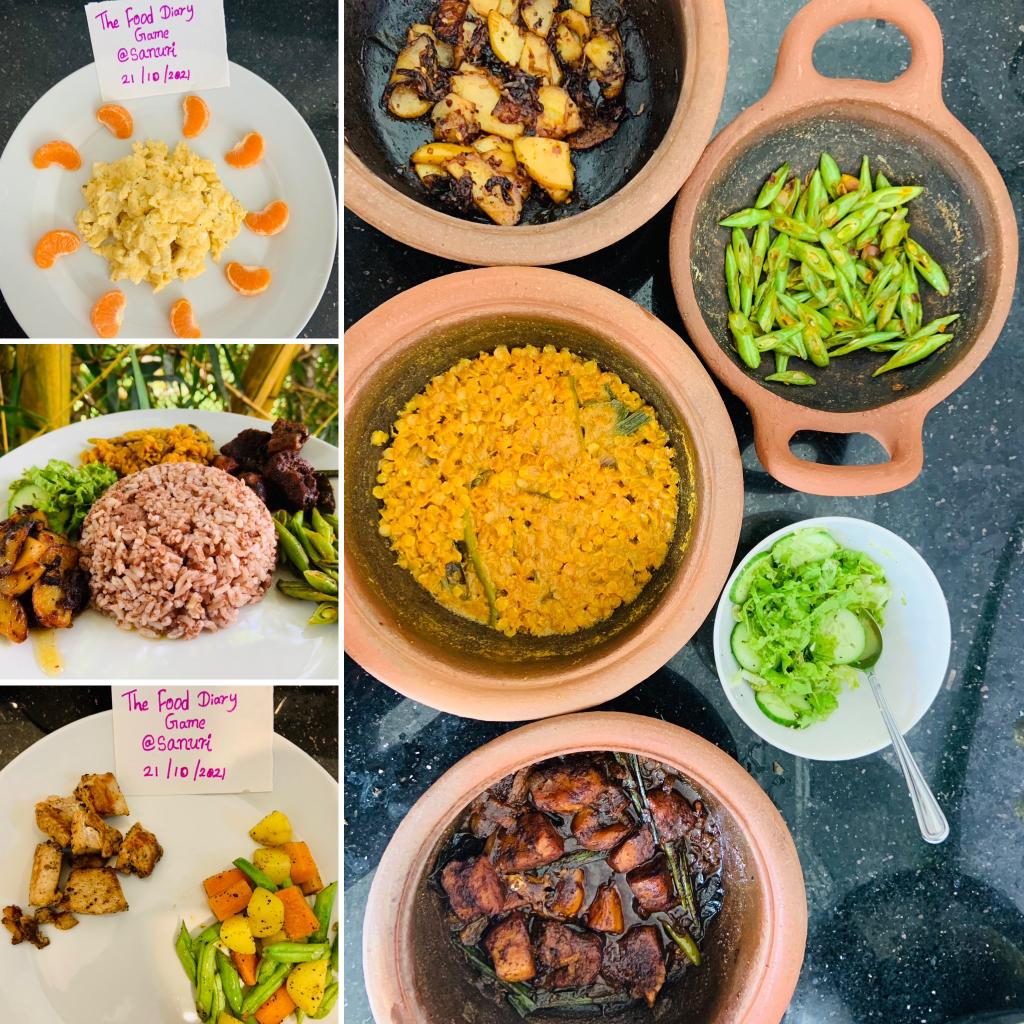 ---
A hot hot cup of coffee gives me the energy to work actively the whole day. So, that is my all-time day starter beverage. As I follow a healthy diet, for most of the mornings I eat scrambled eggs. Today I made it in a different way. Also, I had some orange pieces with the scrambled eggs.
Ingredients
Eggs
Cheese
Fresh milk
Salt & pepper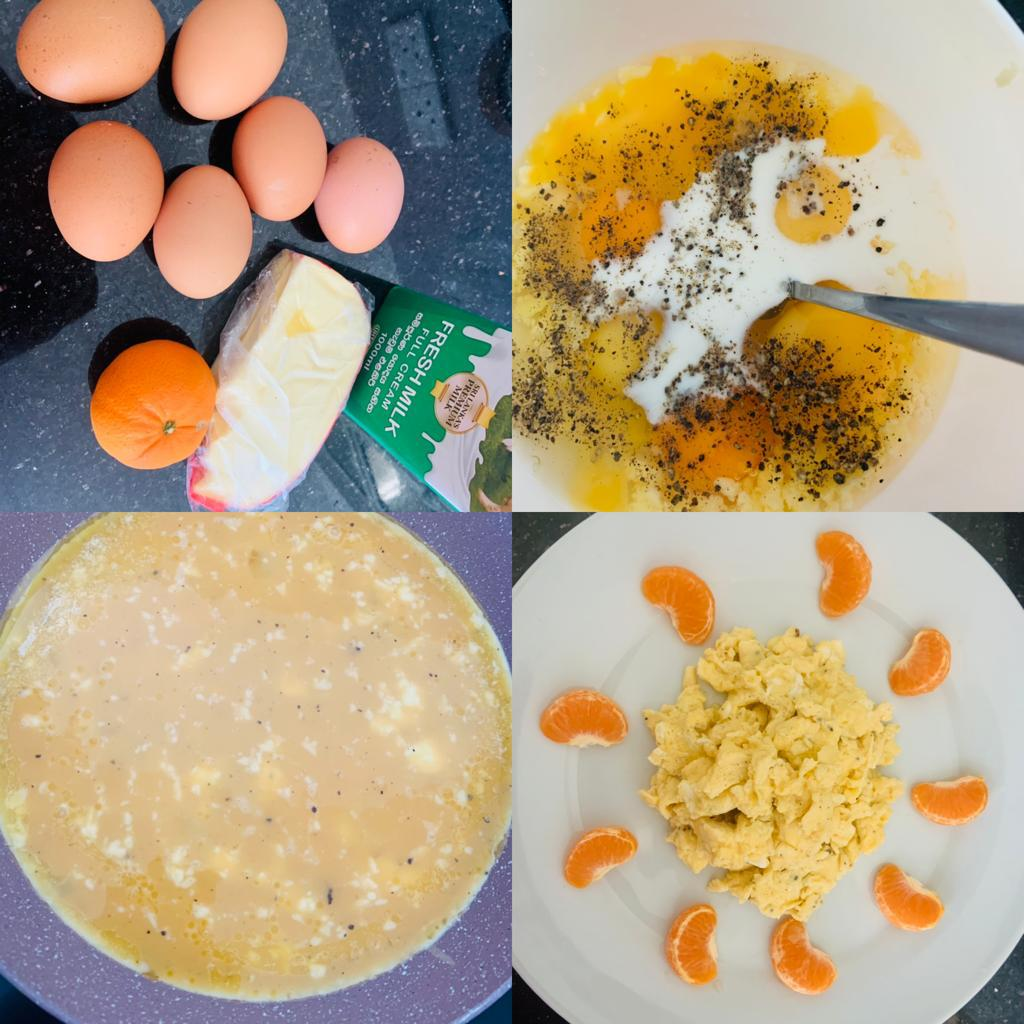 Put all these ingredients into a bowl & mix them well. Get a pan, add some butter & finally add the mixture. That's it. Here are the delicious & healthy scrambled eggs with some orange pieces for the breakfast.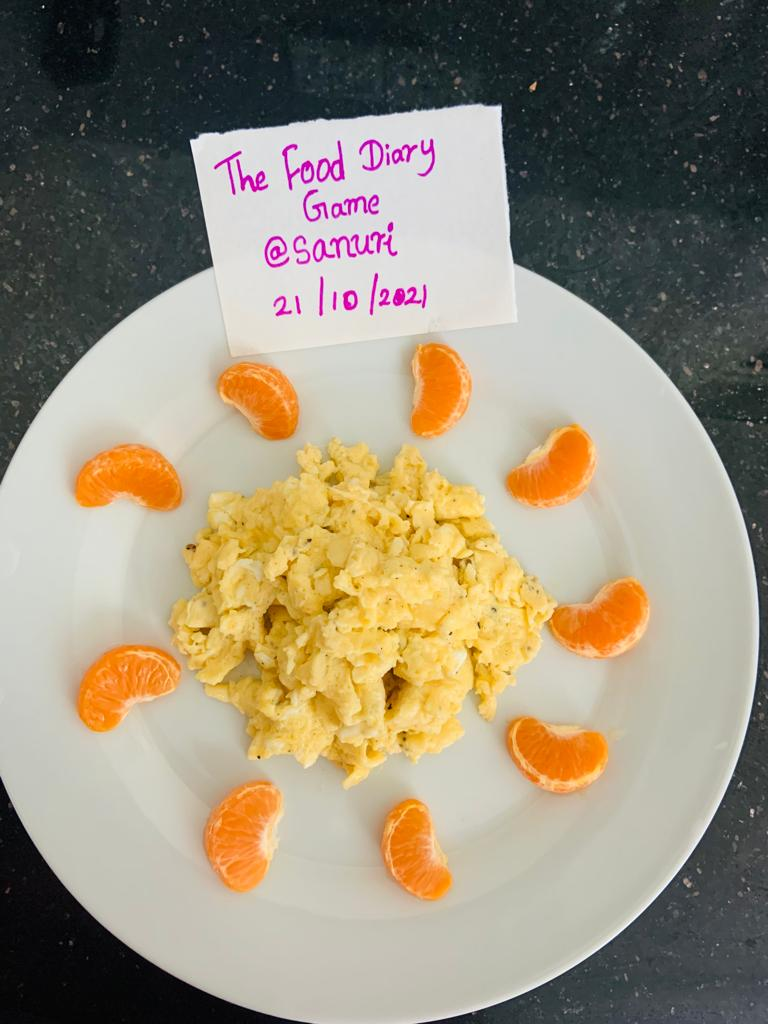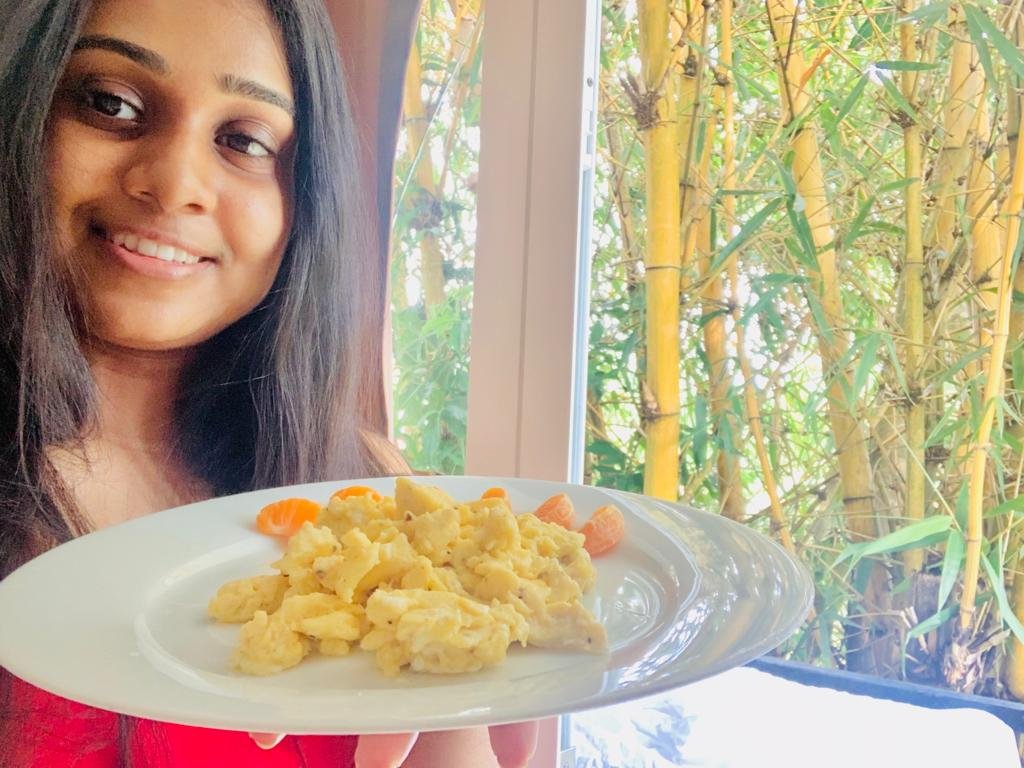 ---
We Sri Lankans always eat rice and curries for our lunch. Since I'm eating healthy foods, I make sure to prepare some curries which have many nutrition values with red rice. Of course, red rice is full of nutritional values too.
Anyway, I cooked red rice with dhal curry, black chicken curry, fried potato curry, beans curry, & cucumber-lettuce salad.
Ingredients
Red rice
Chicken
Dhal
Beans
Potatoes
Cucumber & lettuce
Big onions
Spices
Curry leaves & pandan leaves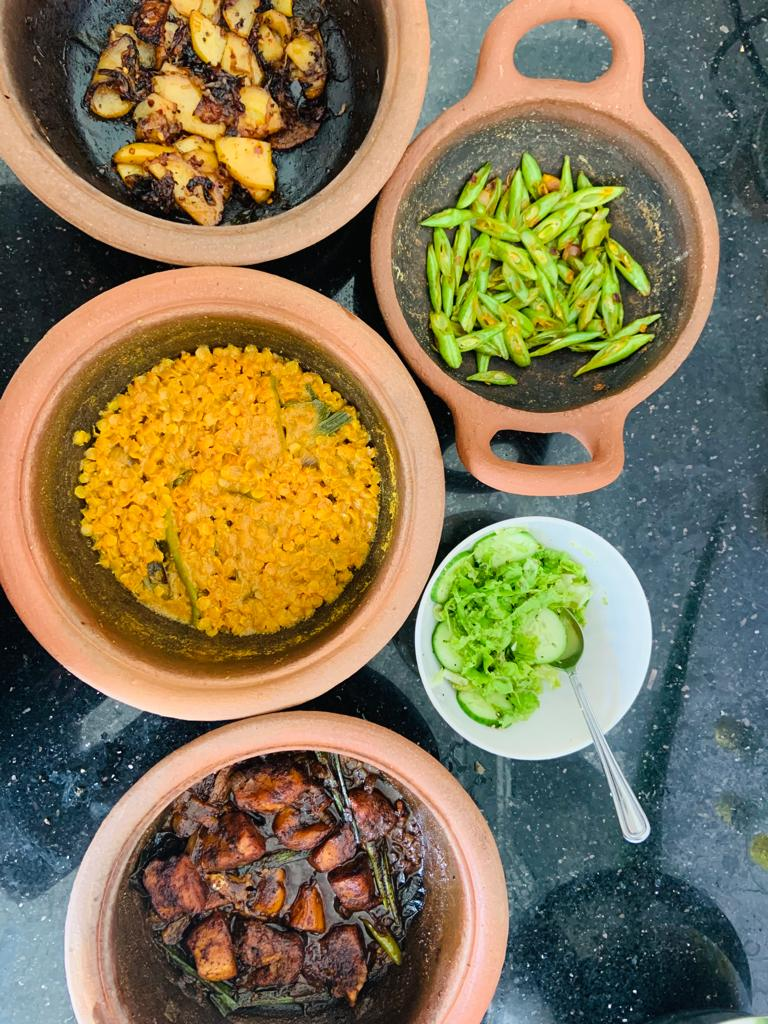 There are a lot of curries. But they all are easy to prepare. All we have to do is put all ingredients together in a pot and cook them until they are boiled. It was actually a healthy meal and the taste, oh it was super delicious! A balanced meal!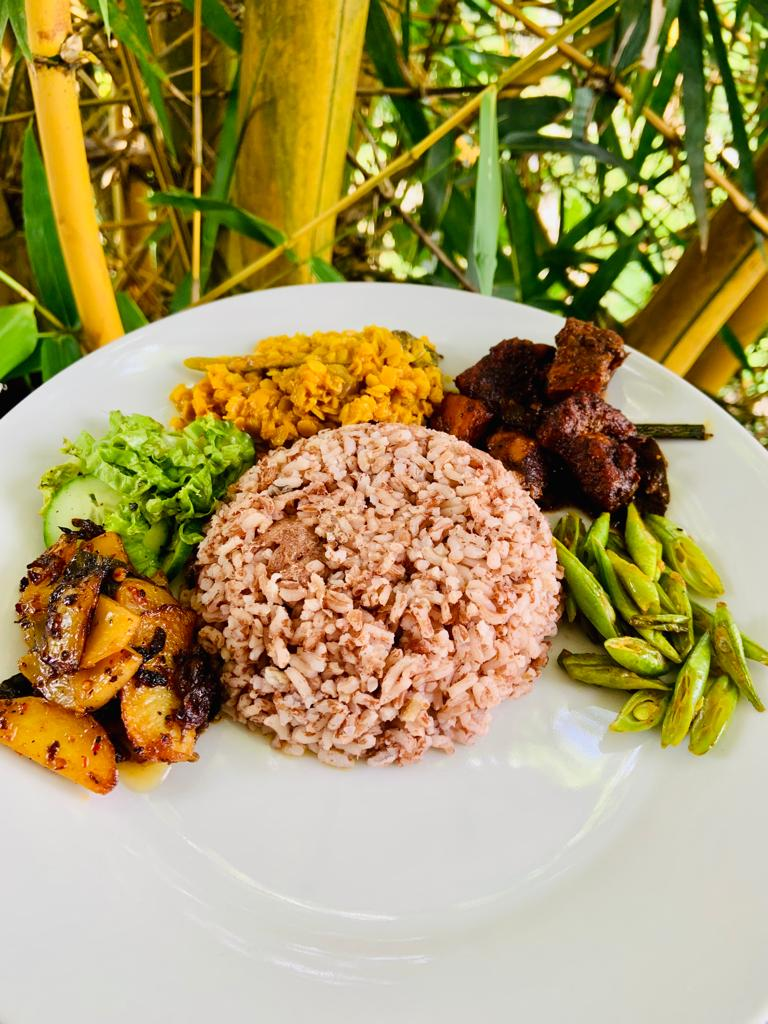 ---
After having lunch, I cleaned the kitchen. So I felt a bit tired & I fell asleep on the couch. When I woke up it's almost time to make dinner. It's always easy to make healthy food for our meals. So, I don't forget to prepare a healthy meal for my dinner as well. It was some boiled vegetables with salt & pepper, and fried fish pieces with salt, pepper,& chili powder.
Yeah, that's it. Very easy to make this meal & it's full of nutritional values too. Such a simple and light meal. We should always try to eat this kind of light meal for dinner.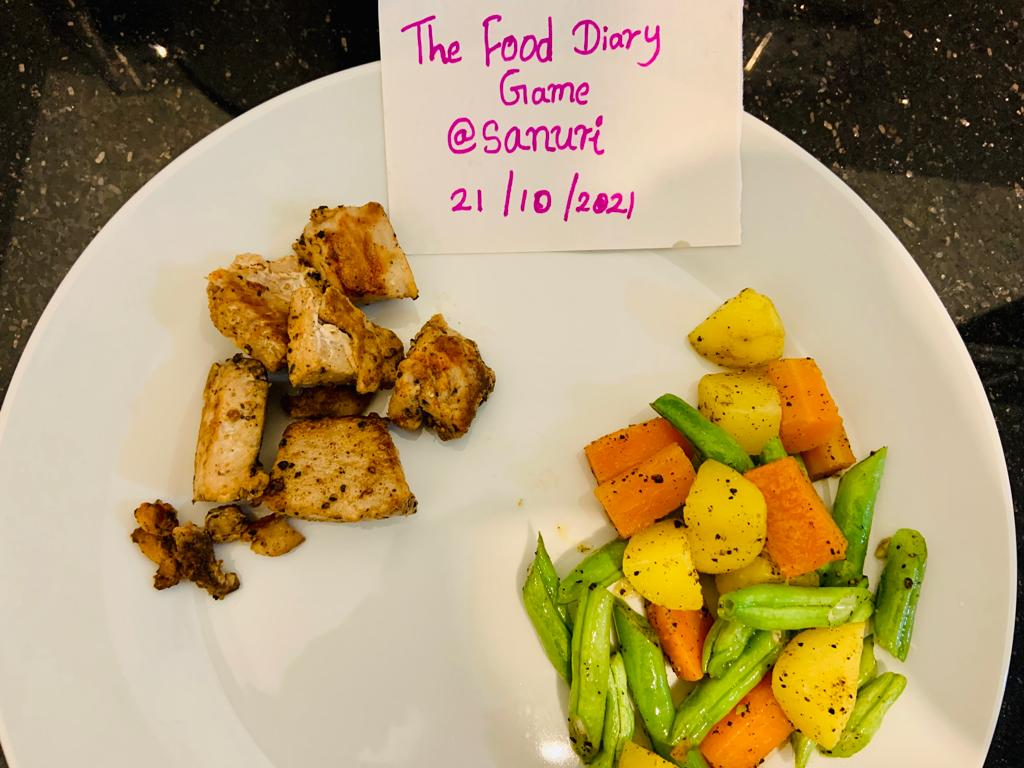 ---
Well, that's the end of my day with all these healthy foods. So, guys hope you all enjoyed my day too.
Hope to see you soon in my next food diary!
Have A Nice Day All!!!
🍀