Hello my foodies...,
How was the weekend? Mine was kind of a relaxing weekend. I love weekends as I know that my husband takes me to dinner out every Saturday. So, probably Saturday is my favorite day in the whole week!!!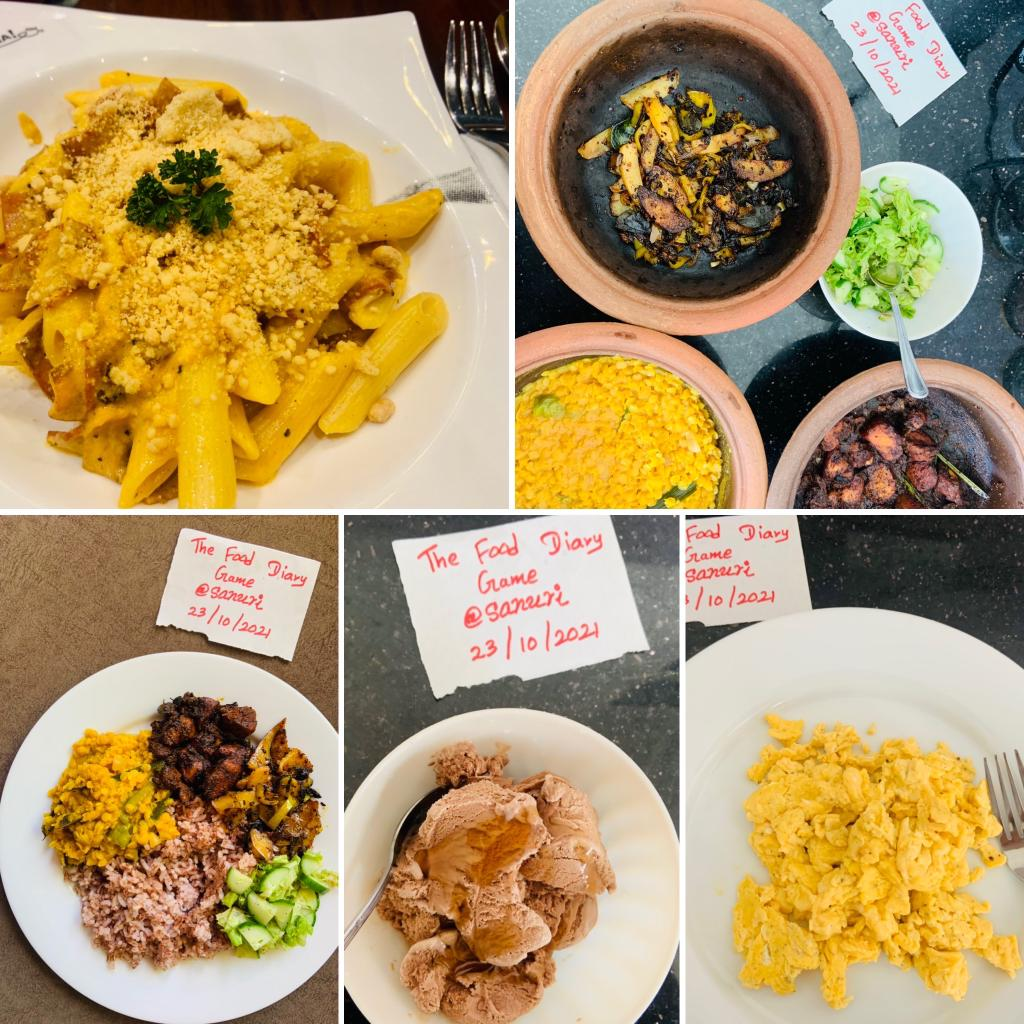 ---
On that morning I had my usual scrambled egg for breakfast. Mmmmm... it's kind of a light meal with a lot of protein. If you have read my past food diaries you probably know how to make these easy scrambled eggs. Yeah, it's so easy.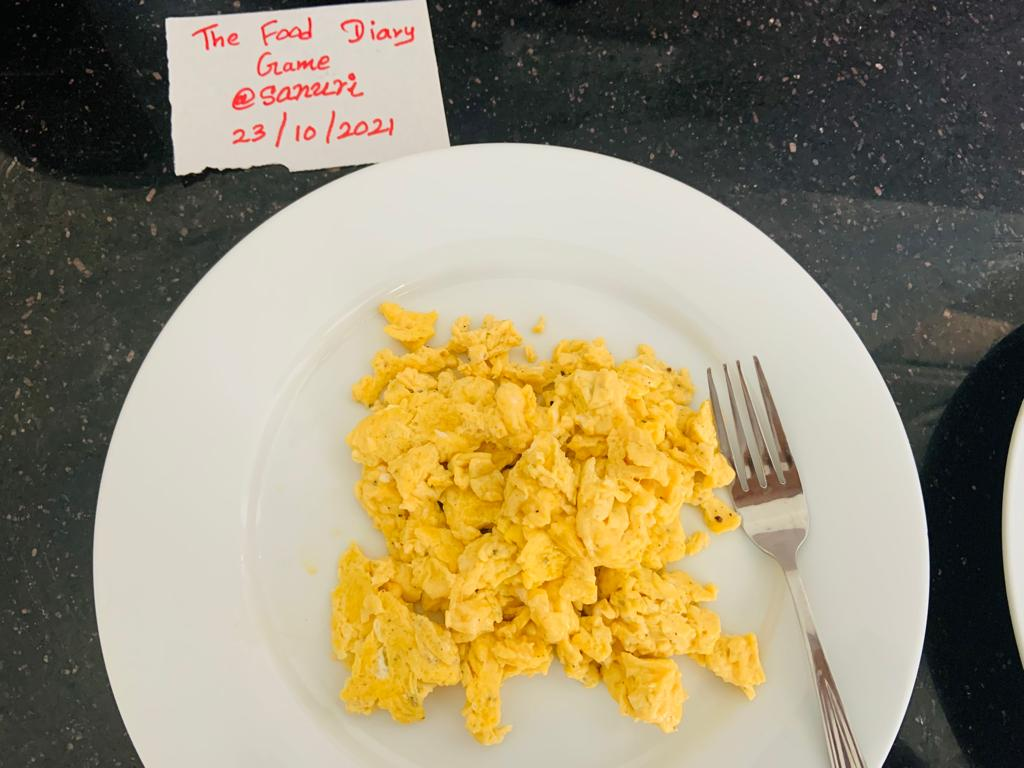 Mix eggs with salt, pepper, and cheese in a bowl. Then add some butter to a pan and after a few minutes add the egg mixture. That's how it makes.
---
It's already time to make lunch! So, as usual, I prepared red rice with some curries. Those curries were black chicken curry, dhal curry, fried potato-capsicum curry, & cucumber-lettuce salad. Actually, it was a perfect lunch with a balanced meal.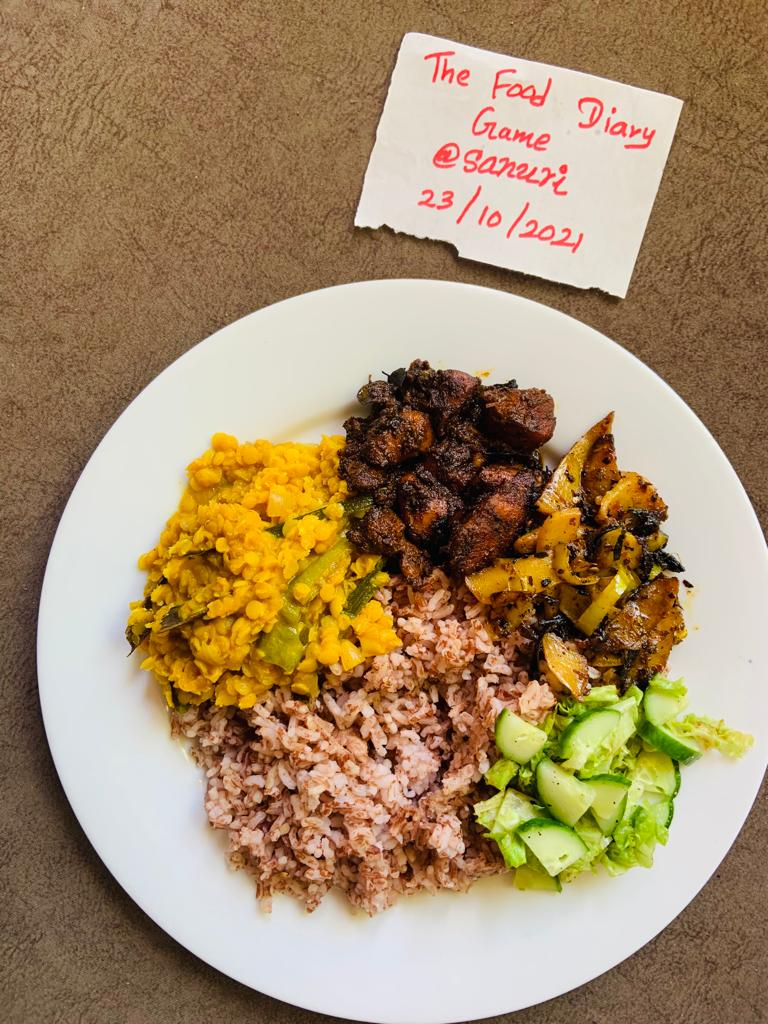 Ingredients
Red rice
Chicken
Dhal
Potatoes
Capsicum
Cucumber & lettuce
Onion
Spices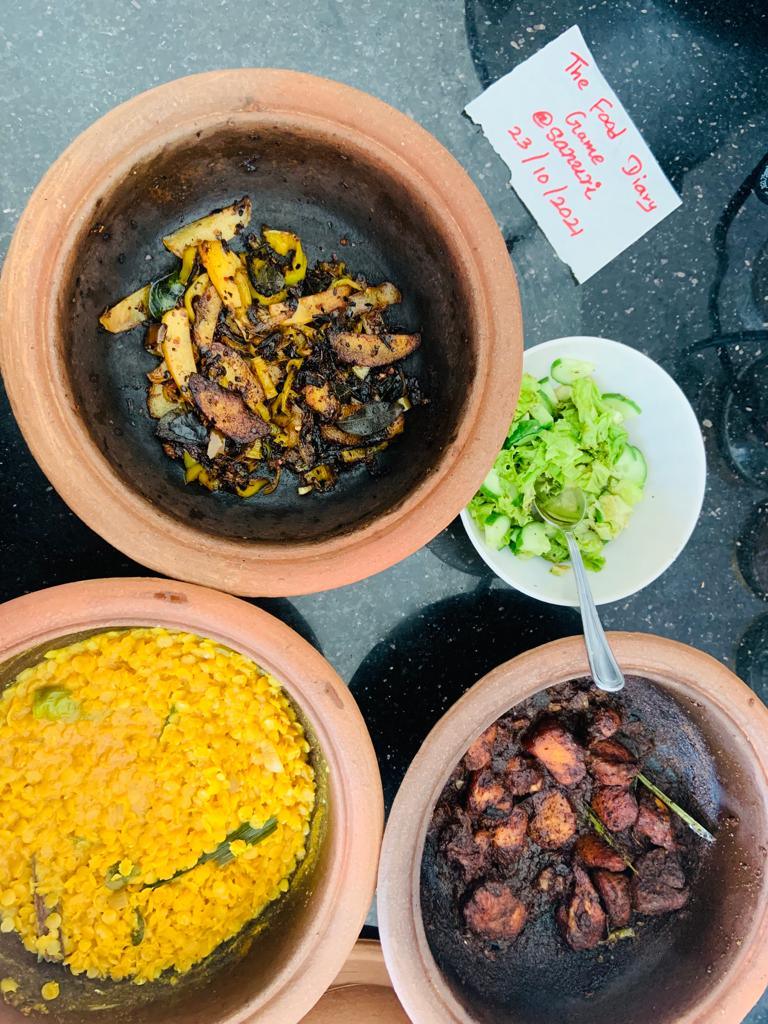 These curries are so easy to prepare with the right amount of spices. After having a perfect lunch I had a cup of chocolate ice cream. And now the lunch is complete!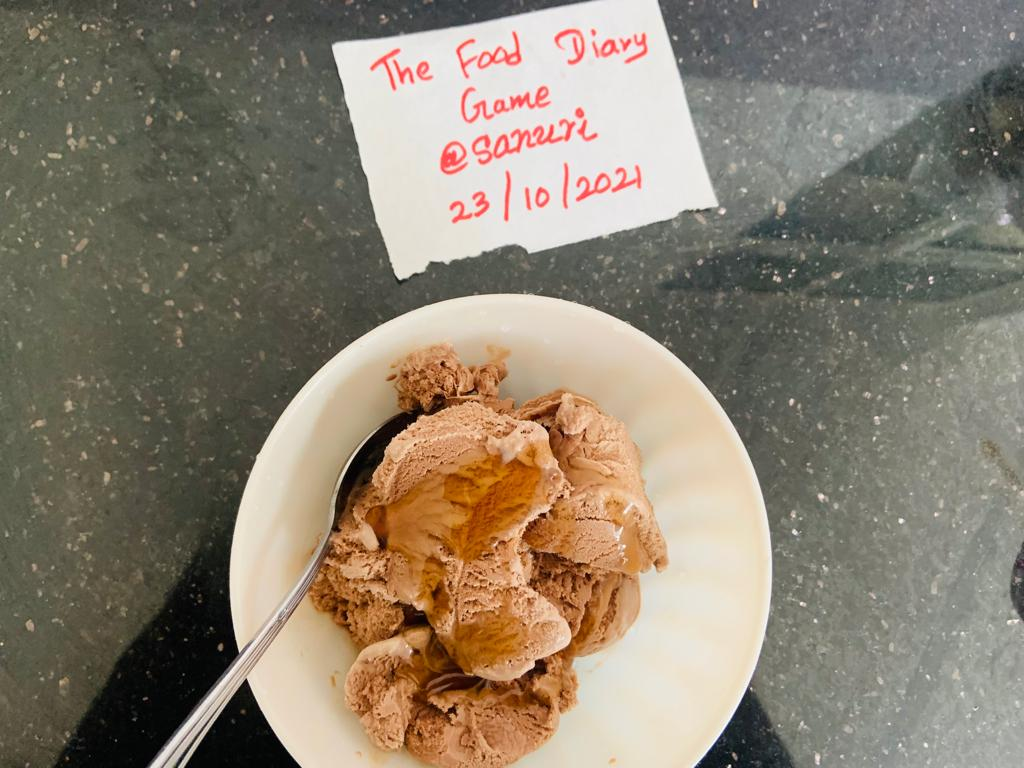 ---
My favorite mealtime has arrived finally! It's DINNER!!! We went to a shopping mall called One Galle Face which has many restaurants. So, we went to a restaurant which is called Pastamania & had some super delicious pasta for our dinner. I ordered something called Corned chicken slice cheesy crumble pasta and a Strawberry mojito.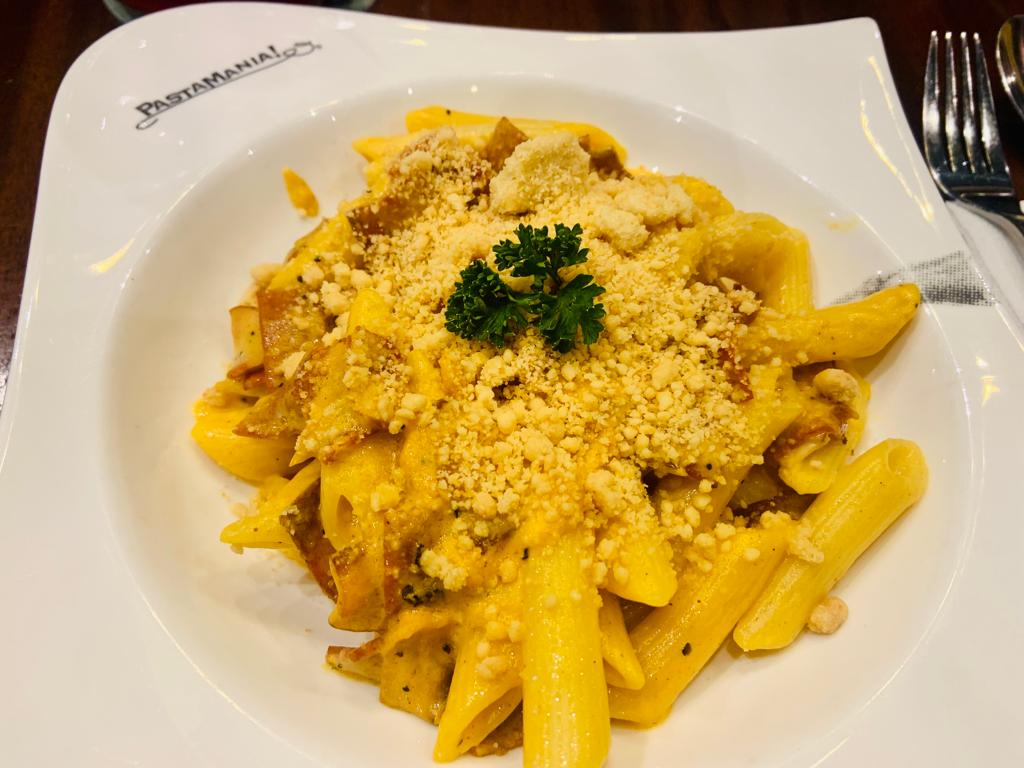 The cost of the pasta was Rs. 1100 and my drink was around Rs.650. Anyway, that was the super delicious pasta I had after a long time. It was an amazing night with a great dinner!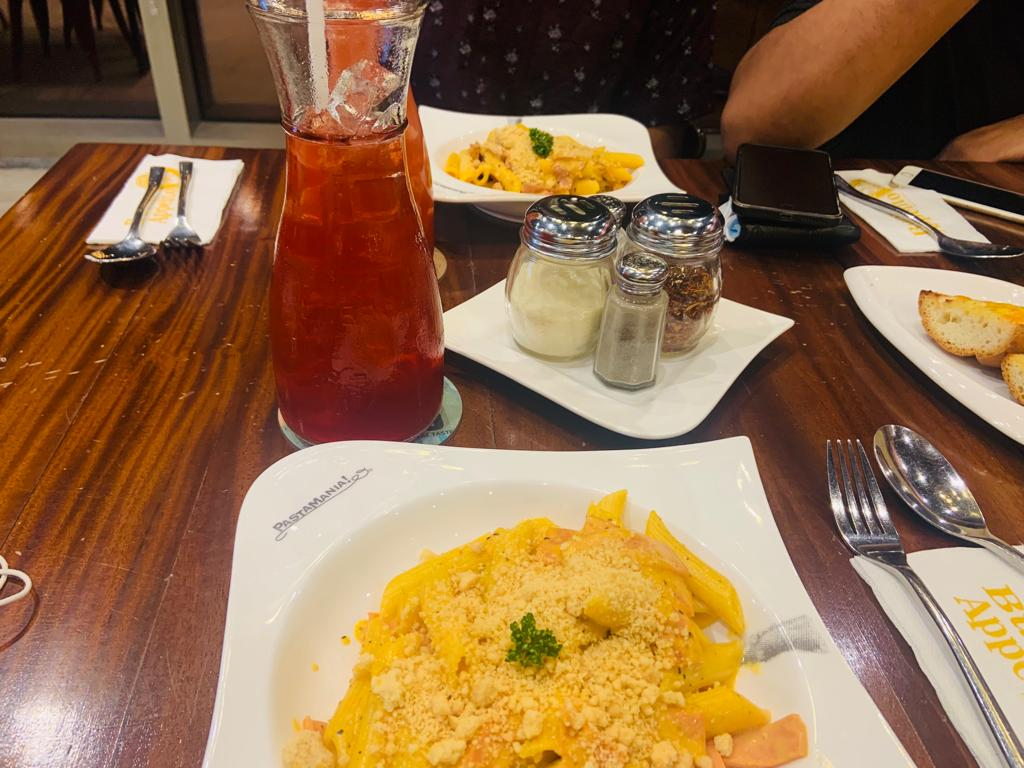 I felt so happy at the end of the day. These foods made me so happy!
Hope to see you soon in my next food diary!
Have A Nice Day All!!!
🍝