Hello Everyone:
Today I will share with you the 14-day report of the SF-Charity account in detail. Last week and this week, we continued Food + Medicine Donations in the SteemFoods Community and provided both food and medicine aid to our users who needed help. We have successfully completed our Food Donation for 30 of our users, together with the Food Donation #10 event, which I started specifically in Azerbaijan last week, and this is very pleasing. In our Food Donation event, 30 families from Venezuela, 3 from Africa Region, 3 from Philippines, 3 from South East Asia Region, 3 from Sri Lanka, 3 from Bangladesh, 3 from Pakistan, 3 from Turkey, 3 from Azerbaijan We have completed our food donation for the family, the distribution of food donation by country is as follows. For our Food Donations, a total of 70.5 SBD was distributed in the sf-charity account. In Medicine Donation, we supported a total of 11 families with health problems (1 of which is Support Against Coronavirus). In Medicine Donation, a total of 30 SBD were distributed in the SF-Charity account. In total, we have distributed 100.5 SBD for all our charity events to support our users who need help on the steem blockchain, and this is very pleasing. We have contributed to the lives of 41 families in total with 30 (Food Donations) + 11 (Medicine Donations) and this is very proud. Thanks to all our users who support SF-Charity. Below you can see the reports of all our donations so far.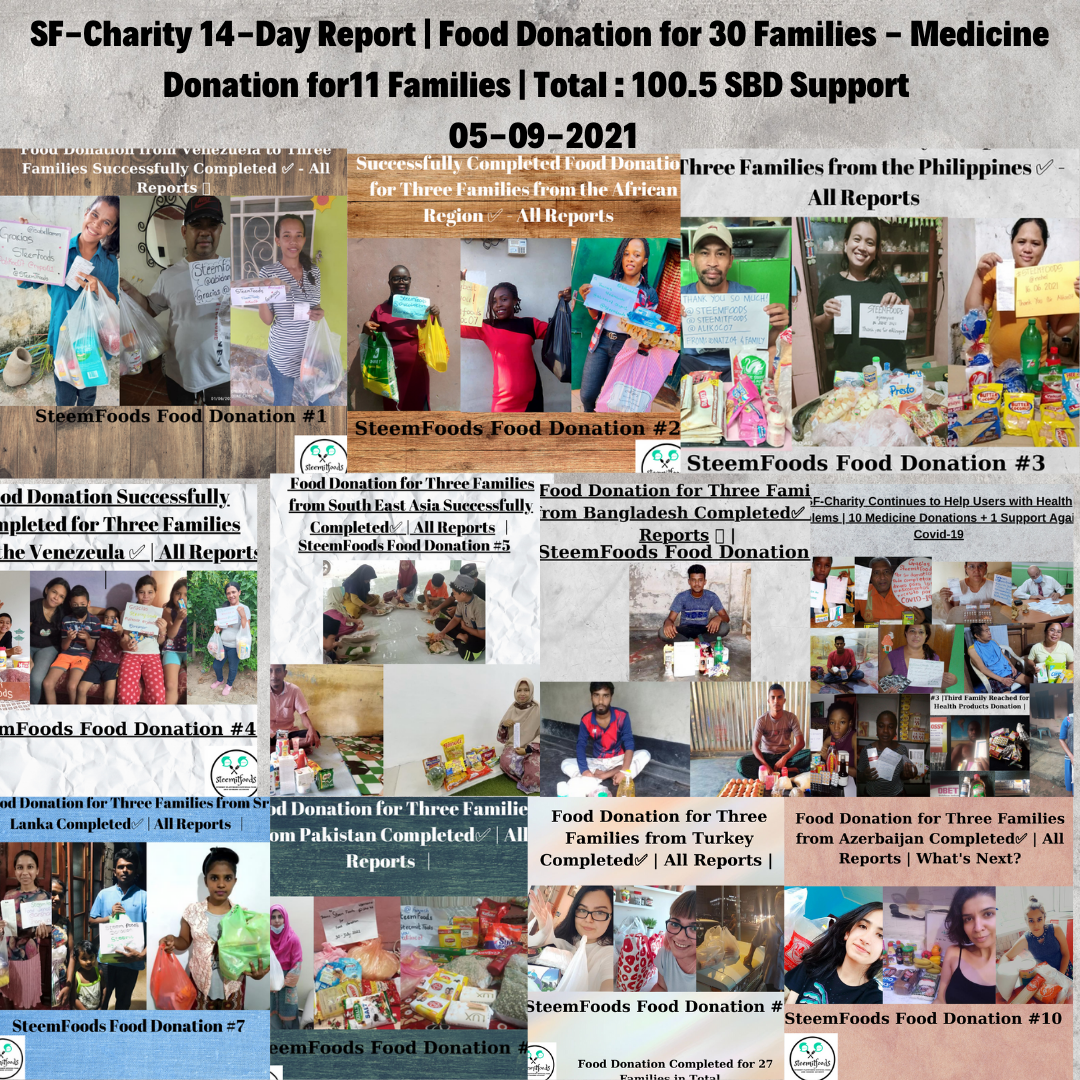 All Our Food Donation Reports
NOTE : As of today, 70 SBD has been used in Food Donation Events.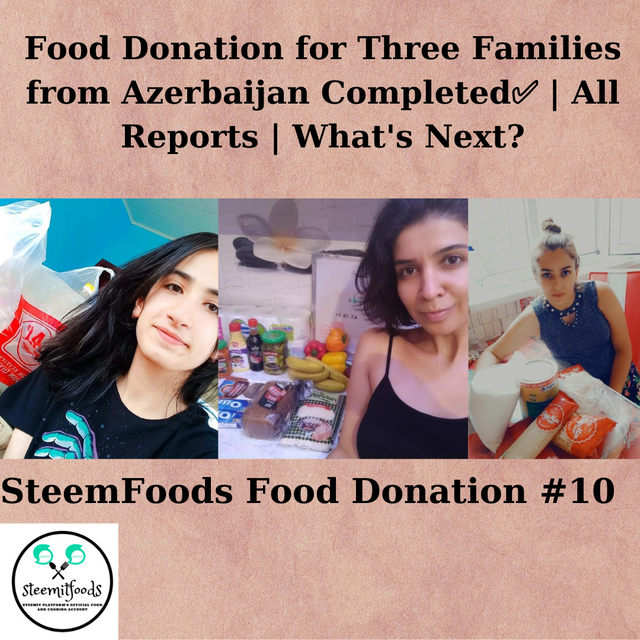 ---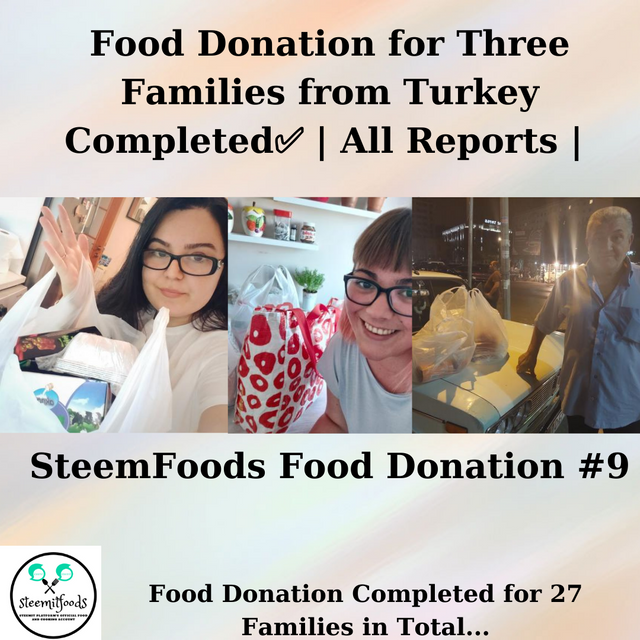 ---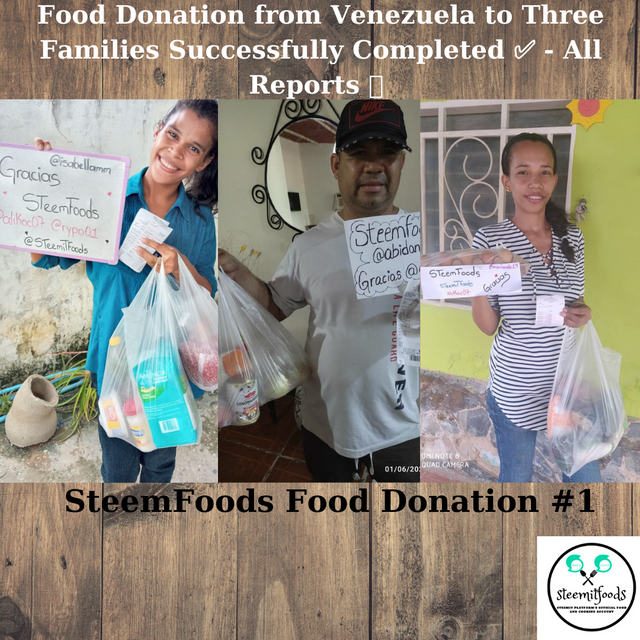 ---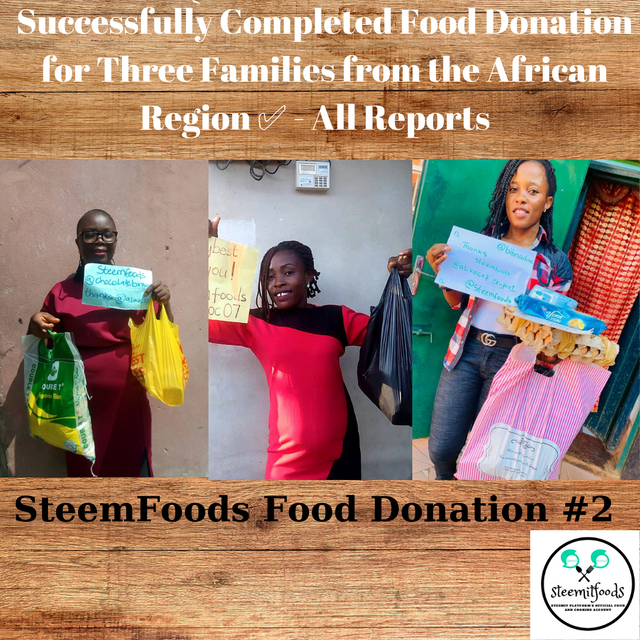 ---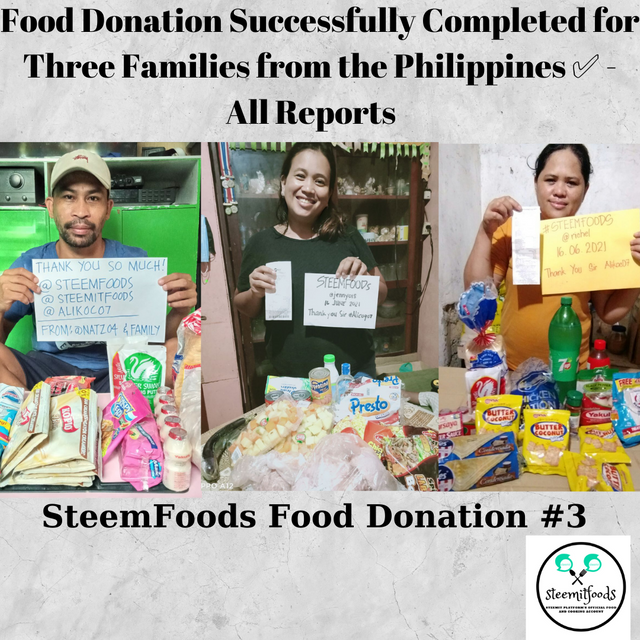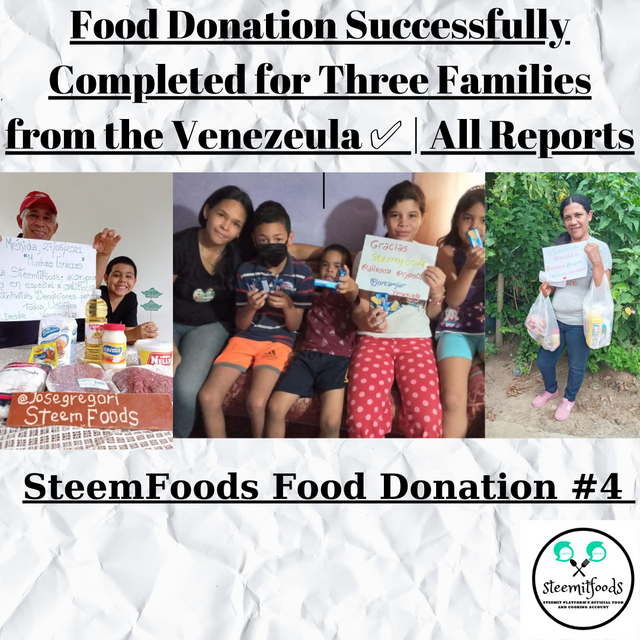 ---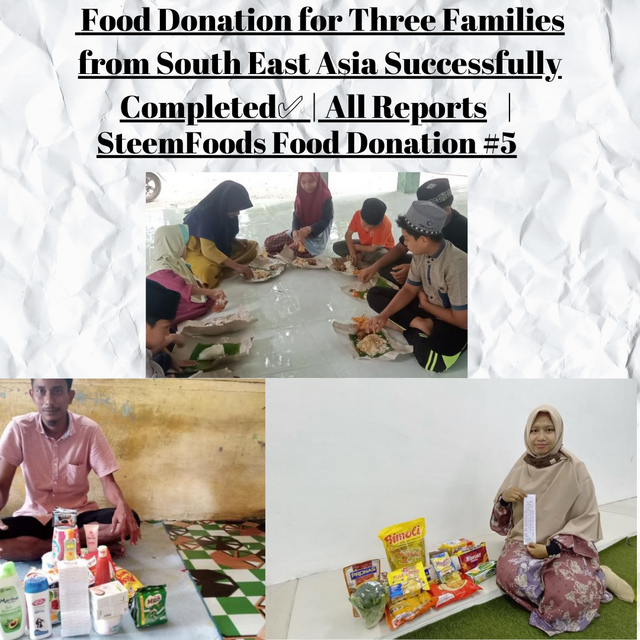 ---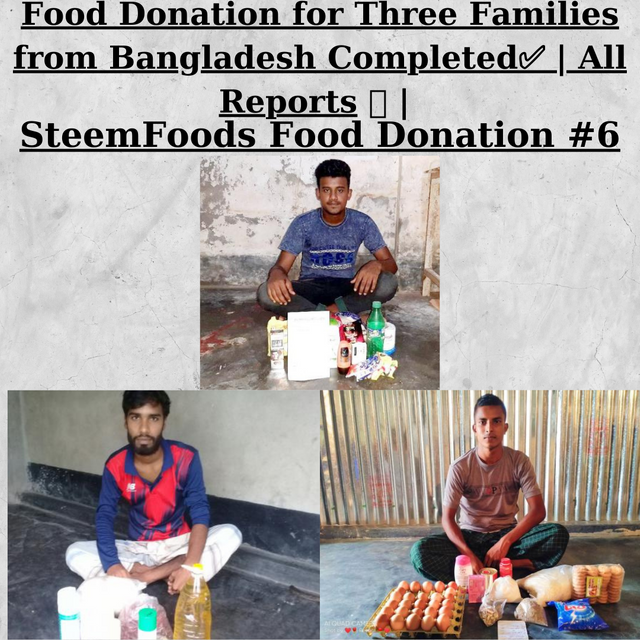 ---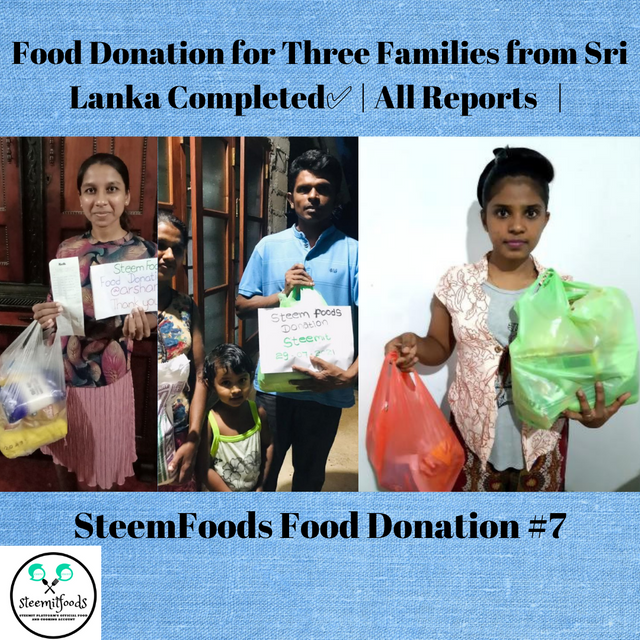 ---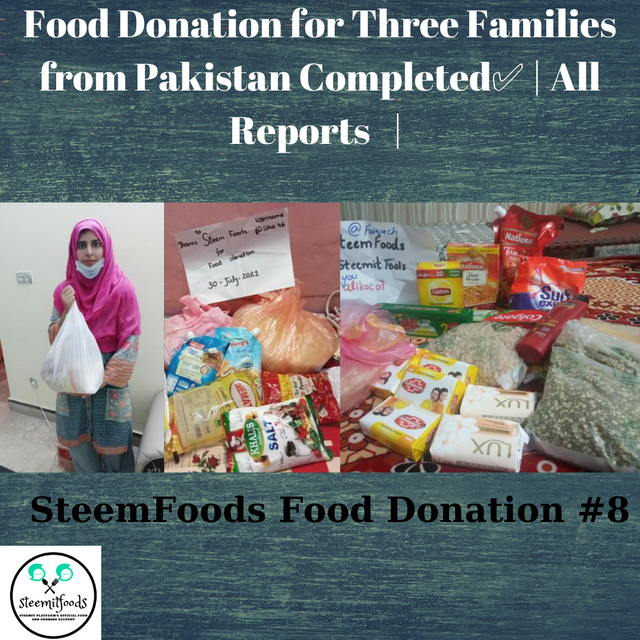 All Our Medicine Donations
NOTE : As of today, 30 SBD has been used in Medicine Donation Events.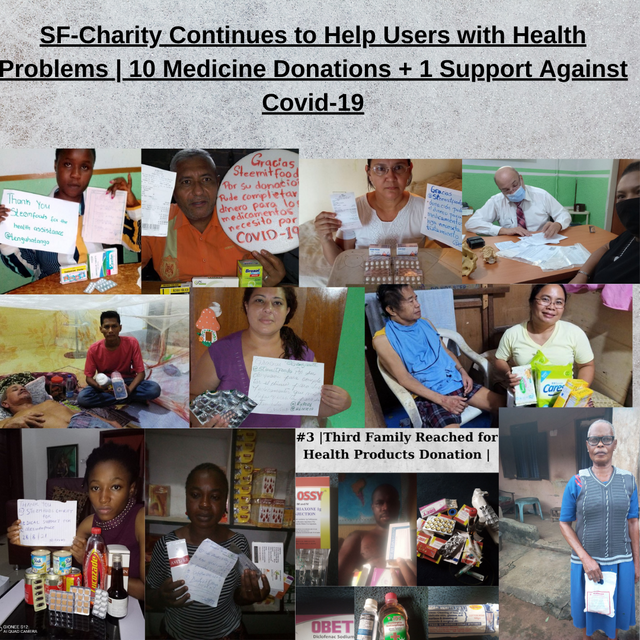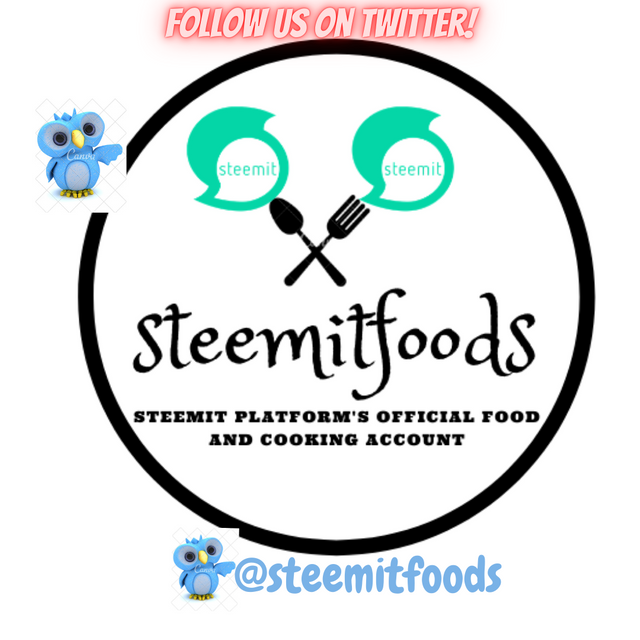 Quick Delegation Links: