Hello Everyone: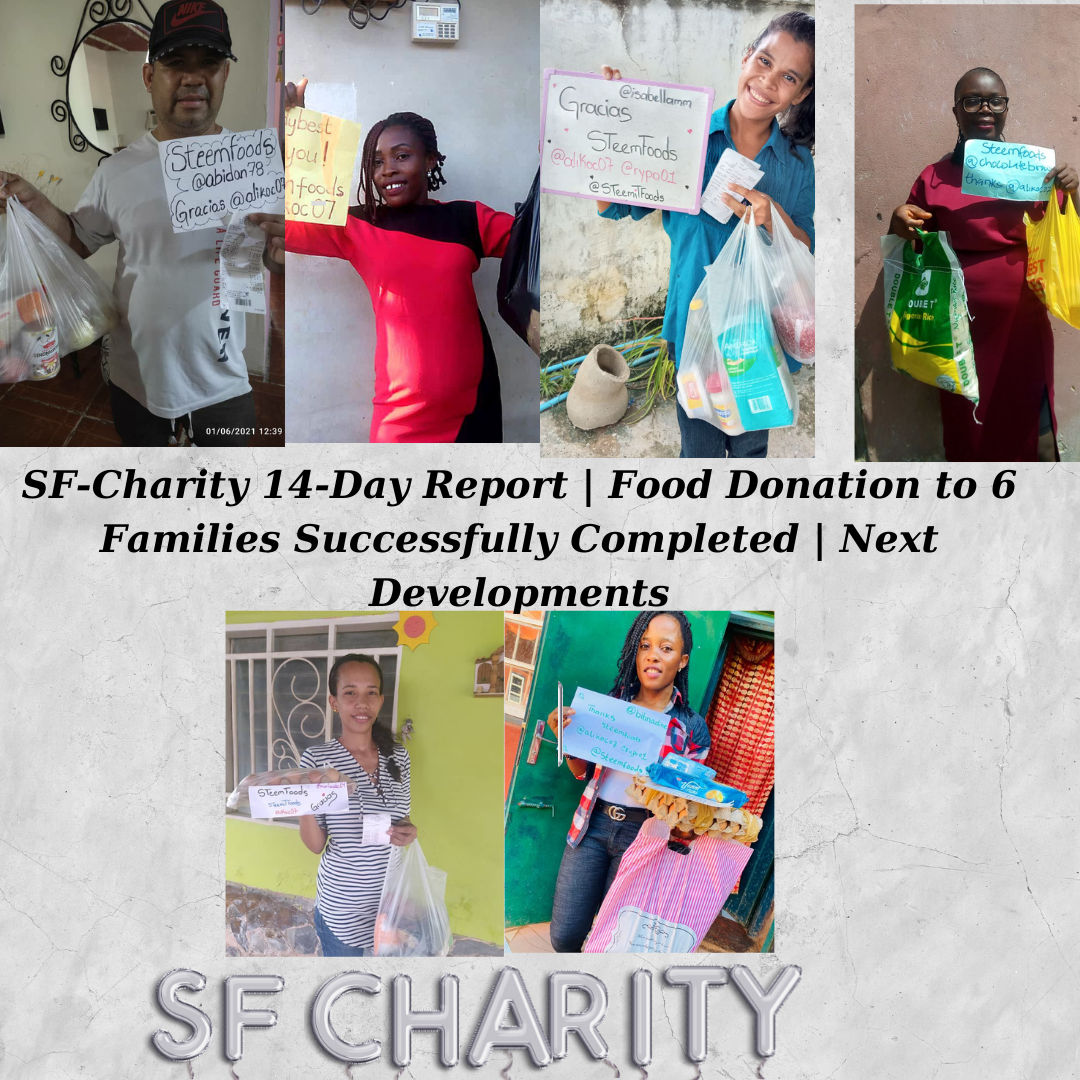 Today I will share with you in detail the 14-day report of @sf-charity, the official charity fund account of the SteemFoods Community. In addition to his report, I will provide additional information about our future charity campaigns and donations. We try to reach our users who need help with the revenues we get from their posts in the @sf-charity account and support them to buy the things they need. First, we started our program with the Food Donation event in the SteemFoods Community. Our Food Donation will continue, so far we have successfully completed food donations for a total of 6 families from Venezuela and Africa in the SteemFoods Community. You can see the detailed food donation report we made for 6 families by clicking on the two links below.
Food Donation from Venezuela to Three Families Successfully Completed ✅ - All Reports 📝 | What's Next? ⏭️
---
Successfully Completed Food Donation for Three Families from the African Region ✅ - All Reports 📝 |
---
Total 12 SBD Support for 6 Families - (1 SBD = $7.5 when I Distribute SBD)
Together with our country and region moderators, we selected our users who need food assistance. Then, I communicated with the users we selected via telegram and gave detailed information about our food donation. Then I sent 2 SBD to the wallets of our selected users for food aid. Our selected users shared the photos and billing information of the products they purchased with me. I shared with you in detail the Report of Food Donation that we made for each of our users. I will continue to help our users on the steem blockchain by organizing more and charity campaigns with the income I earn from the @sf-charity account. We supported our users, who were selected with a total value of $ 90 in 2 weeks, to buy food and products they need.
NOTE : Our Food Donations will continue and our next Food Donation will be for our three families from the Philippines. I will share an event with you soon to contribute to the lives of more of our families.
Future Developments:
Since SteemFoods is a Community on food and cooking, I know that our users need food materials to produce content. Our goal is to reach more users and our families, and soon we will donate meat to 10 families to affect their lives. For example, 1 kilogram of chicken and 1 kilogram of beef for 10 families in need. I will share with you how many families we can reach by calculating the cost of one kilogram of chicken + one kilogram of beef with our moderators. I am planning to organize an event not only for food and cooking related products, but also for our users who are vital and have sick families, to purchase medicines. It is not possible for us to know what kind of life our users are in and what they are struggling with, so you can contact me via discord or telegram and let me know what you need help with. In this way, I can reach our users who need it more easily.
NOTE: In order for us to communicate with you, you must join the discord of the SteemFoods Community and the telegram group of the region you live in. Here we are trying to contact you. When we choose you from Food Donation and future charity events, I first comment under your last post on steemit, this may delay our reaching you. By clicking on the links below, you can have information about the discord group of the SteemFoods Community and the links of the telegram groups we have set up for regions.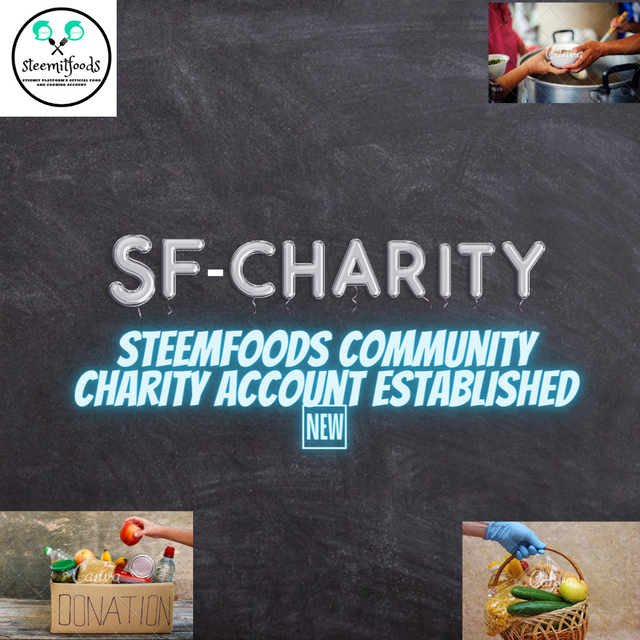 ---