Hello Everyone:
Today, I will make an announcement about a happy development and two important developments. First of all, our happy arrival is 7K + subscribers in SteemFoods Community, thanks to all our users. We are currently the fourth community to reach 7K + subscribers on steemit and it is proud. The increase in the number of users joining both Steemit and SteemFoods Community day after day is pleasing, but it reaches too many users and brings a few problems. Among these problems, users mostly both send private messages and ask the discord group "Vote Support". I am constantly making statements about voting support, but there is no limit to the number of users who send me a link to a private message. Now I will talk in detail about both the vote support and our roadmap. There are already too many users who do not review the announcements on the -steemitfoods account, I recommend that all users review the announcements carefully and in detail.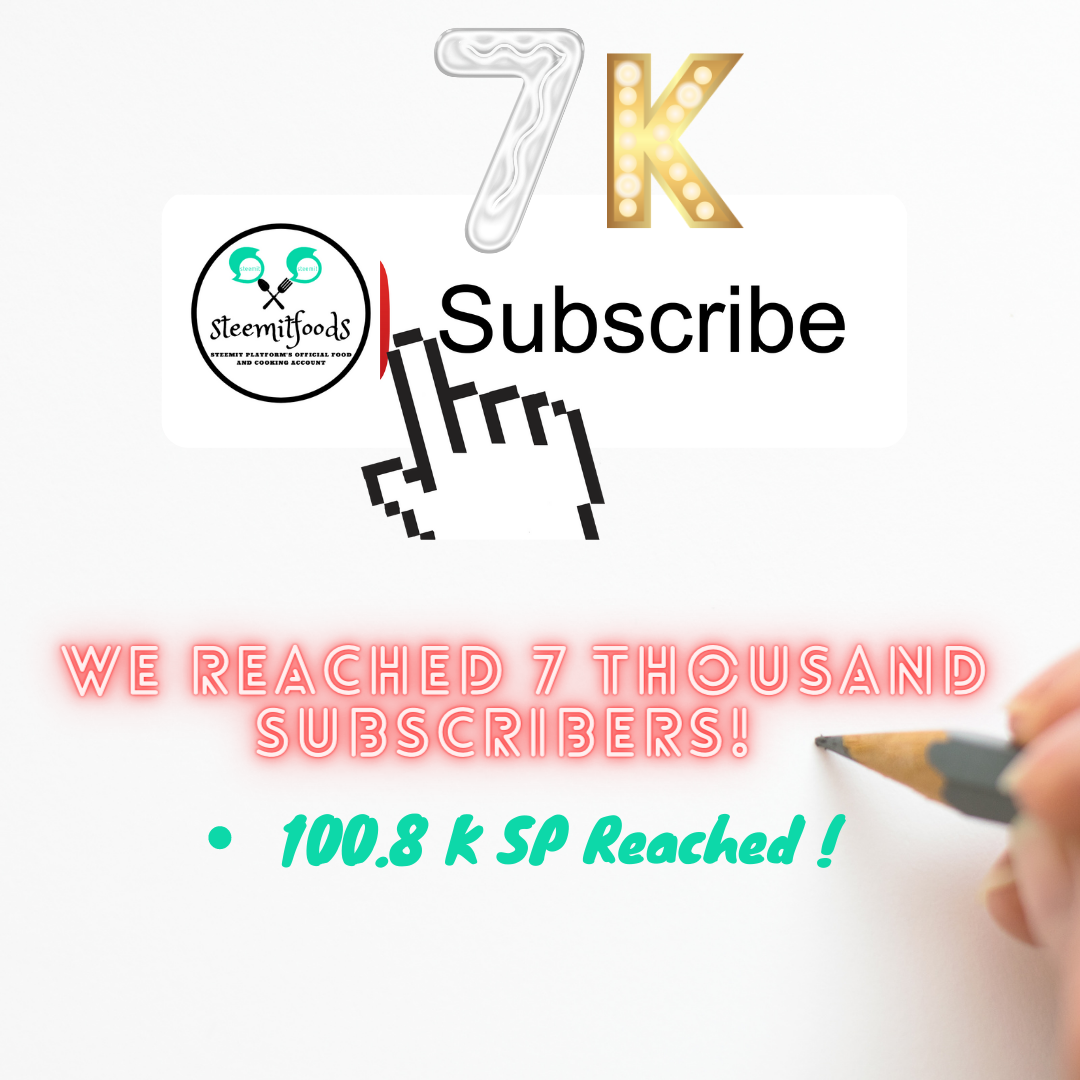 Regarding Vote Support:
First of all, I would like to remind you that we do not have guaranteed voting support for any user or submit. I would also like to point out that I am not the manager of any account other than the -steemitfoods and the -steemcurator06 account that I use once a week. With the -steemitfoods account, I give support for 143 content a week and 50% for 132 different users. In this way, I am trying to support all our users. In addition to this, we provide voting support for five posts a day with the -booming account. We try to support the "Best SteemFoods Posts of the Day" with the help of -steemcurator01. This is what we can do now, so I remind you once again that you need to be patient and understanding about voting support. You can see the dollar equivalent of the voting power of the -steemitfoods account in the photo below. I am aware that we have a lot of users and I will continue to make improvements in how we can support more content.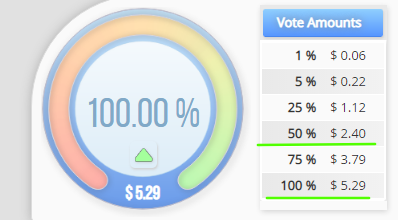 I would like to state that during the week I organize the contest, we are trying to give support to the content prepared for the contest.

Your post may have been selected for "The Best SteemFoods Posts Of The Day", but you did not get the voting support right away. Don't worry, if I made a comment that I will give voting support to your post, we will definitely support you before your post expires.
Why is there no voting support for all posts?
I will make my explanation about this subject with an example and explain our road map. 190+ users had signed in for the previous contest, we distributed a total of $ 3200 + more votes and 300 TRX prizes to this contest. My question is, can you vote support for 190+ posts with your personal account? This is impossible, but I remind you again that I will work best to support all our users and how we can create more content. Please do not send me the link of your post via private message. I see and check all posts during the day. As an example, 50 of the 190+ content may be weaker than others, so I also evaluate the quality, engagement and effort of the post.
---
SteemFoods Community Roadmap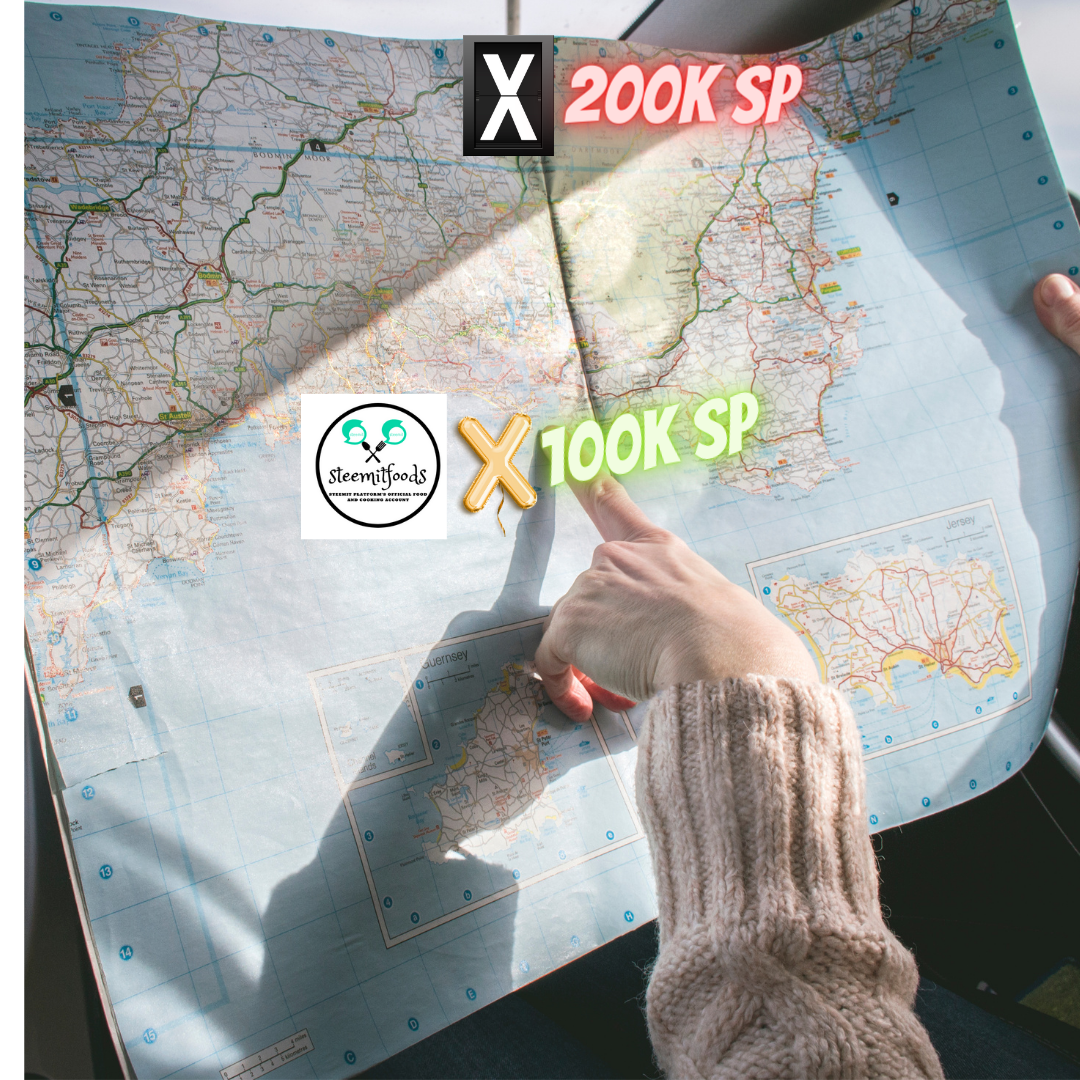 Our goal is to increase our voting power in the -steemitfoods account, the official account of the SteemFoods Community, and to support the shared content in the community at a sufficient level by increasing the voting support we give to our users. I established the SteemFoods Community on September 20, 2020 and it has been 7 months. You can see the changes and developments I have made in this seven-month period. -We will continue to increase our SP amount by buying steem horse with all the income we have earned in the steemitfoods account. In addition, I expect all our users to support us by delegating. Currently, 80,213.14 SP delegations have been supported by our 131 users to the -steemitfoods account. I would like to see more delegating users and an increase in the amount of delegations made.
I am aware that many of our delegating users have very little SP in their wallets and the number of users with high SP on steemit is low. I will be organizing a contest in the near future so that our users can increase their SP amount.

I will soon be sharing a more detailed announcement on delegations and how we can increase the SP amount in the community account. Let's go step by step and move on to our goal of 200K together. Our motto in this goal is: We Will Achieve Together Not Alone! As we reach 100K SP, we will reach 200K SP together.
100 K SP Reached 🎉 | Continue Building the Best Food and Cooking Community Built on Blockchain |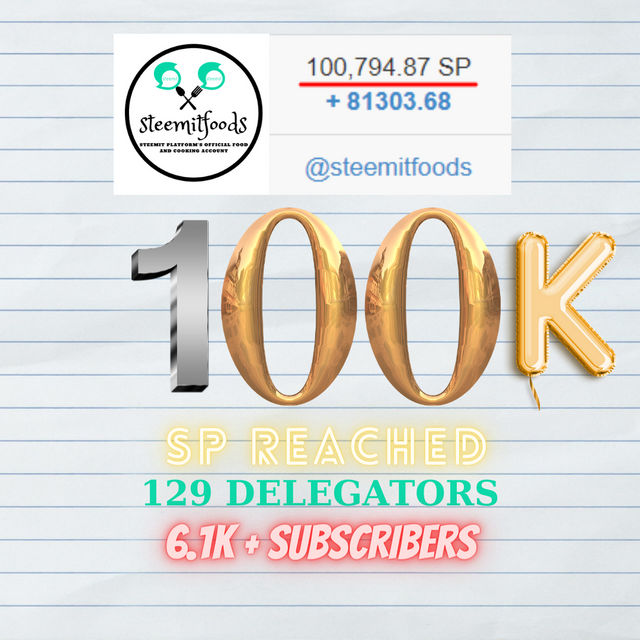 ---
You can get information about the delegation by reviewing the following posts:
How Can I Delegate to the -steemitfoods account? | Delegating with Three Different Methods
Delegation Rewards Increased by + 17.6% | For 1000 SP : 9 Steem + 9 TRX per month |
---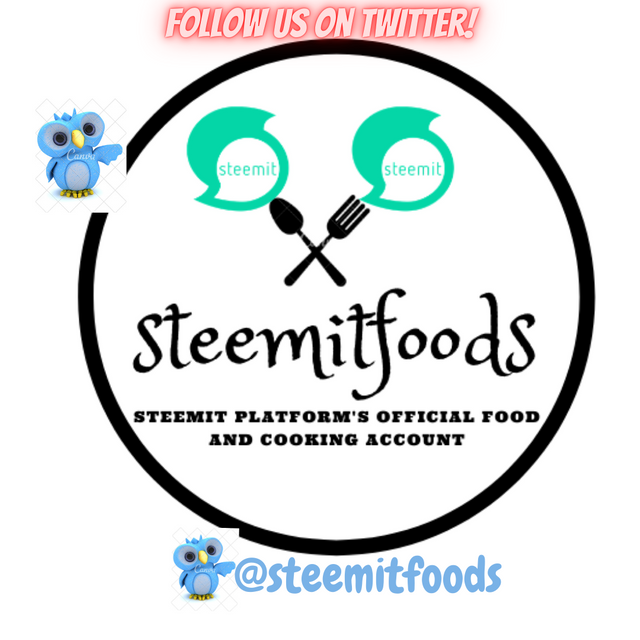 Quick Delegation Links: