The Bitcoin rally did not take a break over the Christmas holidays - on the contrary: the price has risen by more than 18 percent since Christmas Eve alone. On Saturday, he passed the $ 27,000 mark for the first time. And even from there it goes steeply upwards.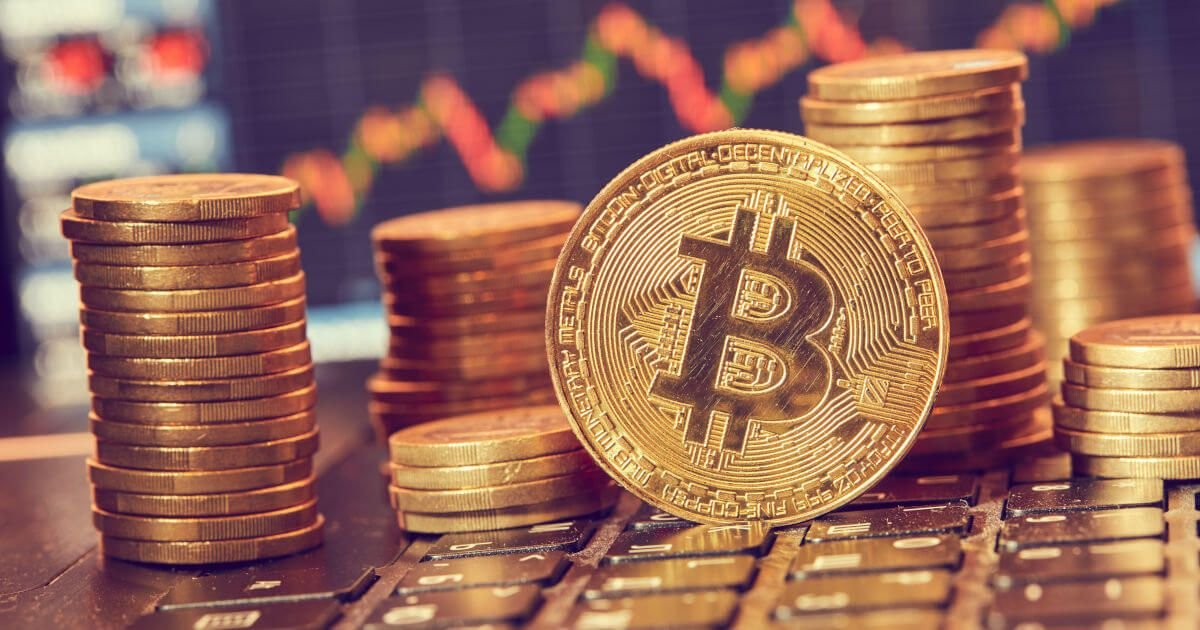 The current upward movement has finally reached historic proportions in the past few days: Not only that the Bitcoin price has reached a new all-time high at around 27,634 dollars. It has also grown in value at a record-breaking speed.
As of Sunday morning, Bitcoin was up a good 11.5 percent on a 24-hour basis. This is extremely strong, but not exceptional for such volatile assets as cryptocurrencies. Calculated in dollars, this means an increase of almost $ 3,000 within one day at the current price level. This is likely to be unique in the history of Bitcoin. On a monthly basis, it has gained a good 67 percent or more than $ 10,000.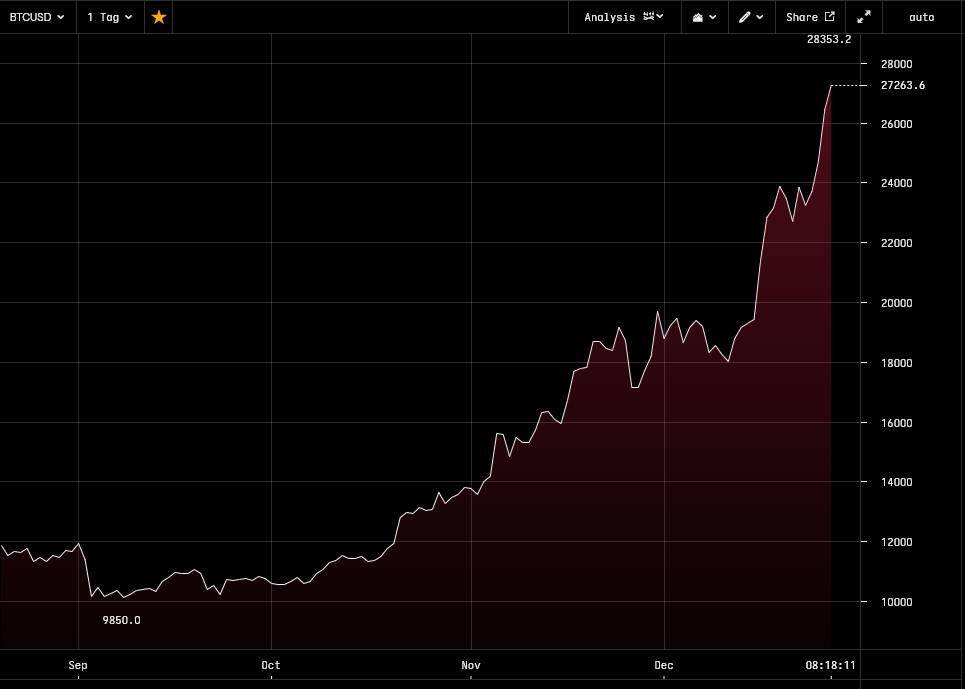 All bitcoins combined are now worth more than half a trillion dollars. With a market capitalization of around $ 513 billion, Bitcoin is now worth almost as much as Warren Buffett's private equity firm Berkshire Hathaway ($ 532 billion) - the tenth largest company in the world measured by market cap.
There is still a long way to go to the top of the list of the most valuable corporations: Apple is in first place with a market value of around $ 2.3 trillion. In order to catch up, the Bitcoin rate would have to more than quadruple again - to around $ 120,000 each.
Conclusion
If Bitcoin can keep up the current pace, it should easily increase to $ 30,000 by the end of the year. After such steep increases, however, short-term profit-taking and consolidation phases are also possible. However, the overarching trends are still extremely bullish. Invested investors let the profits run, newcomers put their foot in the door on weaker days.