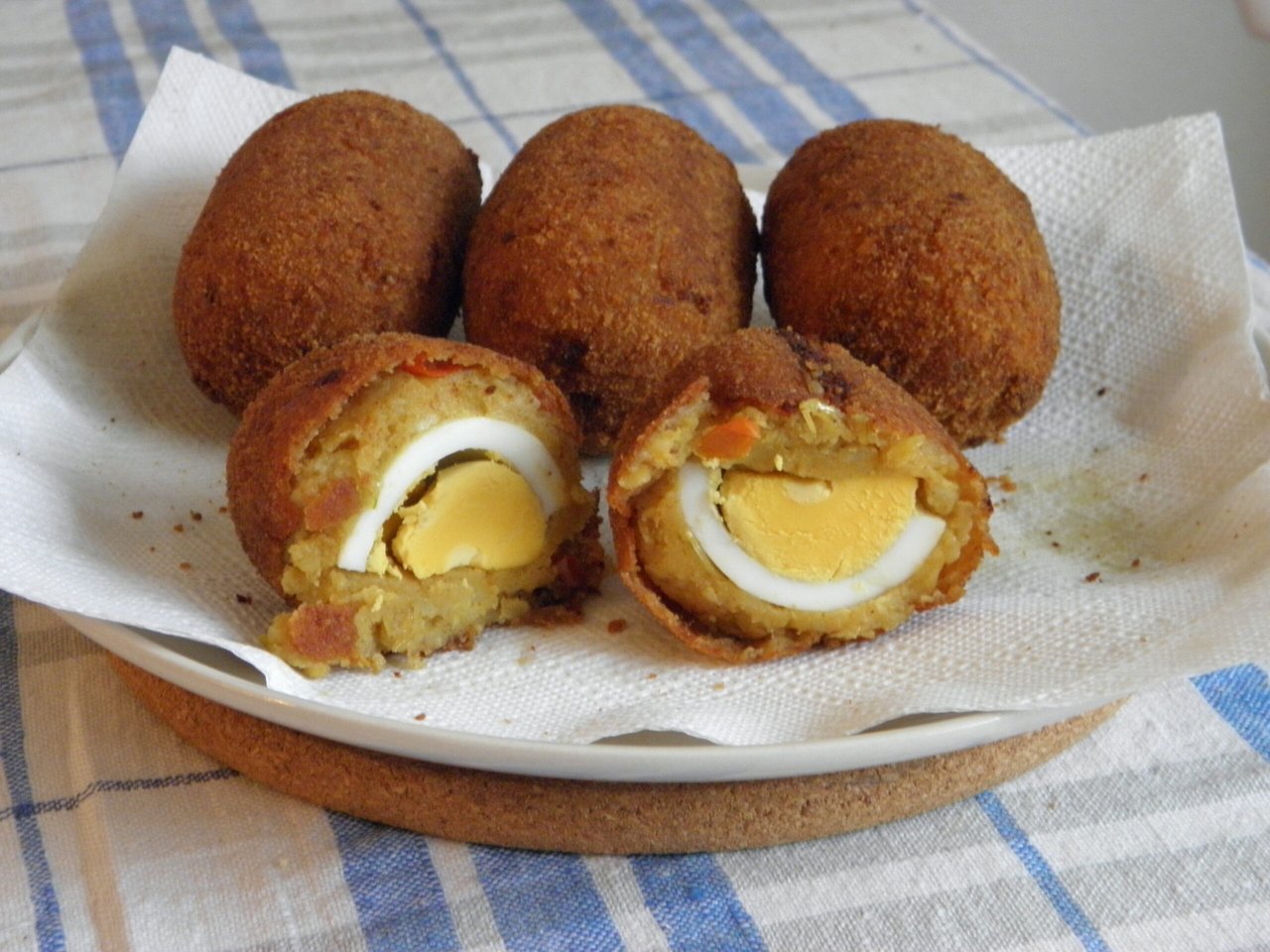 Hello readers,
   Hope you all are safe! Today I'm going to share with you a popular snack recipe " Egg devil with minced Mutton". So let's start.
Ingredients:
1. Hard boiled eggs- 6
2. Flour- 3 tbs.
3. Mutton minced-200 gm.
4. Mustard oil-2 tbs
5. Vegetable oil- As per requirement for deep frying egg devils.
6. Sugar-2 tsp.
7. Salt- to taste.
8. Bread crumbs- as per requirement.
9. Chopped coriander leaves- 1 tbs.
10. Lemon juice- 2 tsp.
11. Egg-2 raw.
12. Ghee(clarified butter)-1 tsp.
13. Toothpicks.
Spices:
1. Onion paste-2 tbs.
2. Garlic paste- 1 tsp.
3. Ginger paste-2 tsp.
4. Red chili powder- 1 tsp.
5. Green chili paste- 2 tsp.
6. Turmeric powder-1 tsp.
7. Garam masala powder-1 tsp.
8. Cumin powder-1 tsp.
9. Coriander powder-1 tsp.
Preparation Method:
Step 1- First take a bowl, cut boiled eggs halves, take out egg yolk and smashed them very well. Keep white part separately.
Step 2- Beat raw eggs with pinch of salt and keep aside.
Step 3- Heat a pan add mustard oil, once oil will became very hot add onion paste, garlic paste, ginger paste and saute them for 1 min.
Step 4 - Add mutton mince and stir, now add cumin powder, coriander powder, red chili powder, green chili paste, turmeric powder, salt and sugar. Mix all spices well and add small amount of water, cook in a medium flame until mince cooked well. Once mince cooked well sprinkle garam masala powder and mix. Turn off gas oven. Transfer the mixture in a bowl.
Step 5 - Add lemon juice and fresh coriander leaves with cooked mutton mince and set aside. 
Step 6- Take another bowl and make a thin batter with flour, ghee and water.
Step 7- Now take cooked mutton mince and mixed smashed boil egg yolks with it and combine them well.make yolk size balls with this mince mixture.
Step 8 - Take half part of the boil egg white, place the Mutton mince ball in the place of yolk. Dip the part into the flour batter and cover the egg with another half part of the egg white with the help of a toothpick.( Follow the same process for another eggs).
Step 9 - Now dip eggs in (step-2) and cover them well with bread crumbs. Keep aside.
Step 10- Heat vegetable oil and deep fry the egg devils in medium flame. Once it turns into golden brown take out them from oil and place them on a tissue paper so that extra oil can absorb by the tissue.
Step 11 - Serve hot with tomato sauce and fresh ring onion slices.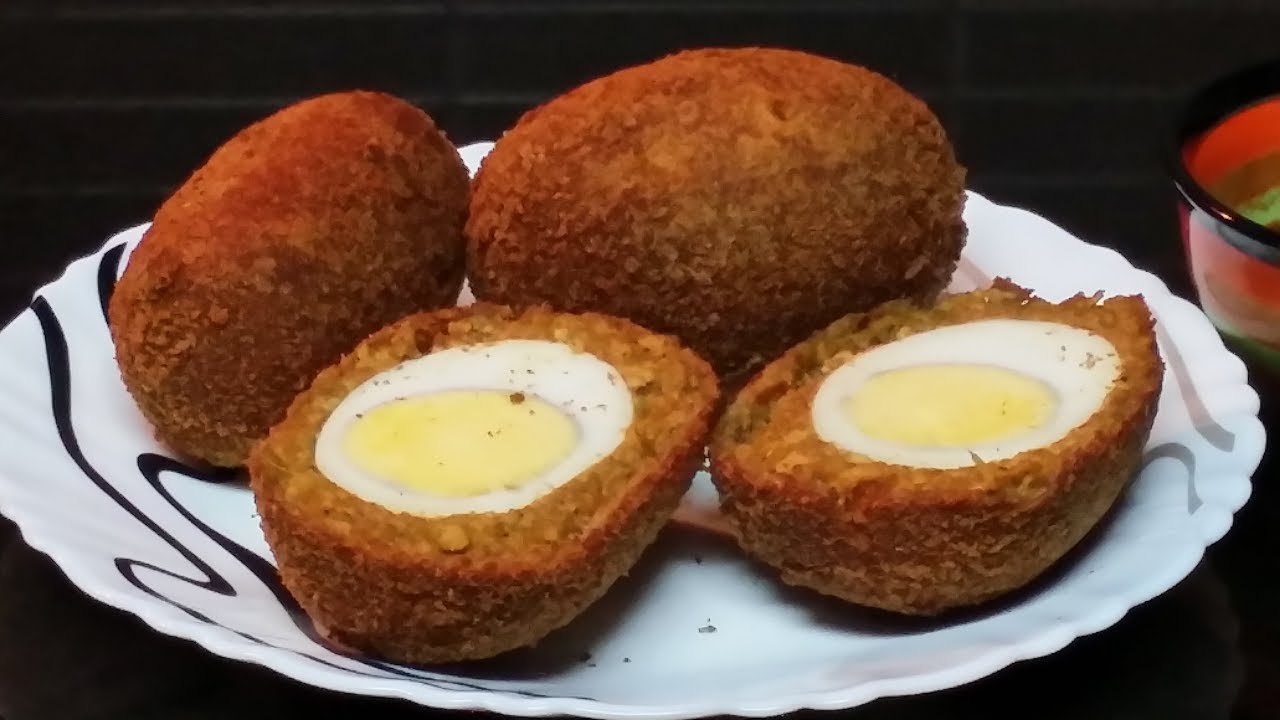 N.B. This article was also published on my personal blog :
https://sduttaskitchen.blogspot.com/