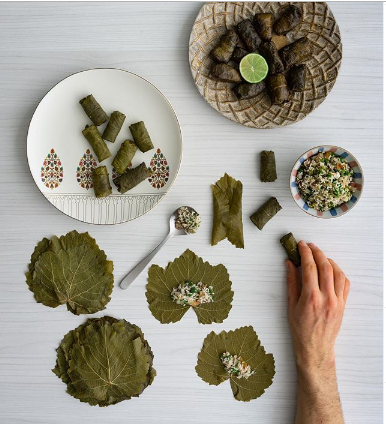 Many houses in Lebanon (especially in the mountains) usually have in their gardens a large cluster or climbing plant of grape or grape leaf growing around a metal structure, which many times it is usually the green roof for very sunny days in summer. Not all fig leaves are the same. There is a whole world behind them. The leaves can be green or black, and usually large. Kamal Mouzawak (chef and Lebanese cookbook writer) explains that there are at least four varieties: Maghdoushh (small green leaves), Vaitamouneh (large green leaves), Eenab Kroum (leaves of the grapes that hang at the bottom) and Obeidi or Merwayih (leaves with a high sugar content used for the production of the most important alcoholic beverage in Lebanon: arak). The matter of this discovery of so many types of grape leaves goes further.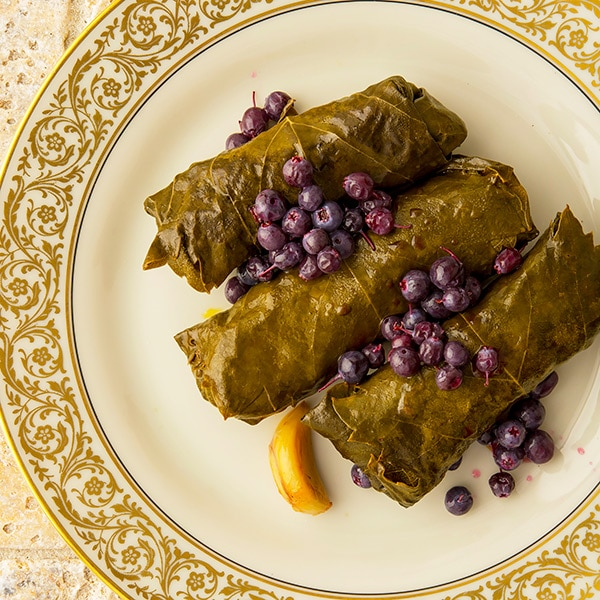 course https://honest-food.net/stuffed-grape-leaves-dolmades-recipe/
For years I always ate the tobacco or Indians stuffed with meat and rice. But this chef who created this book explains that there have always been vegetarian wara arrish: stuffed with rice with tomato, parsley and onion, or even with chickpeas.