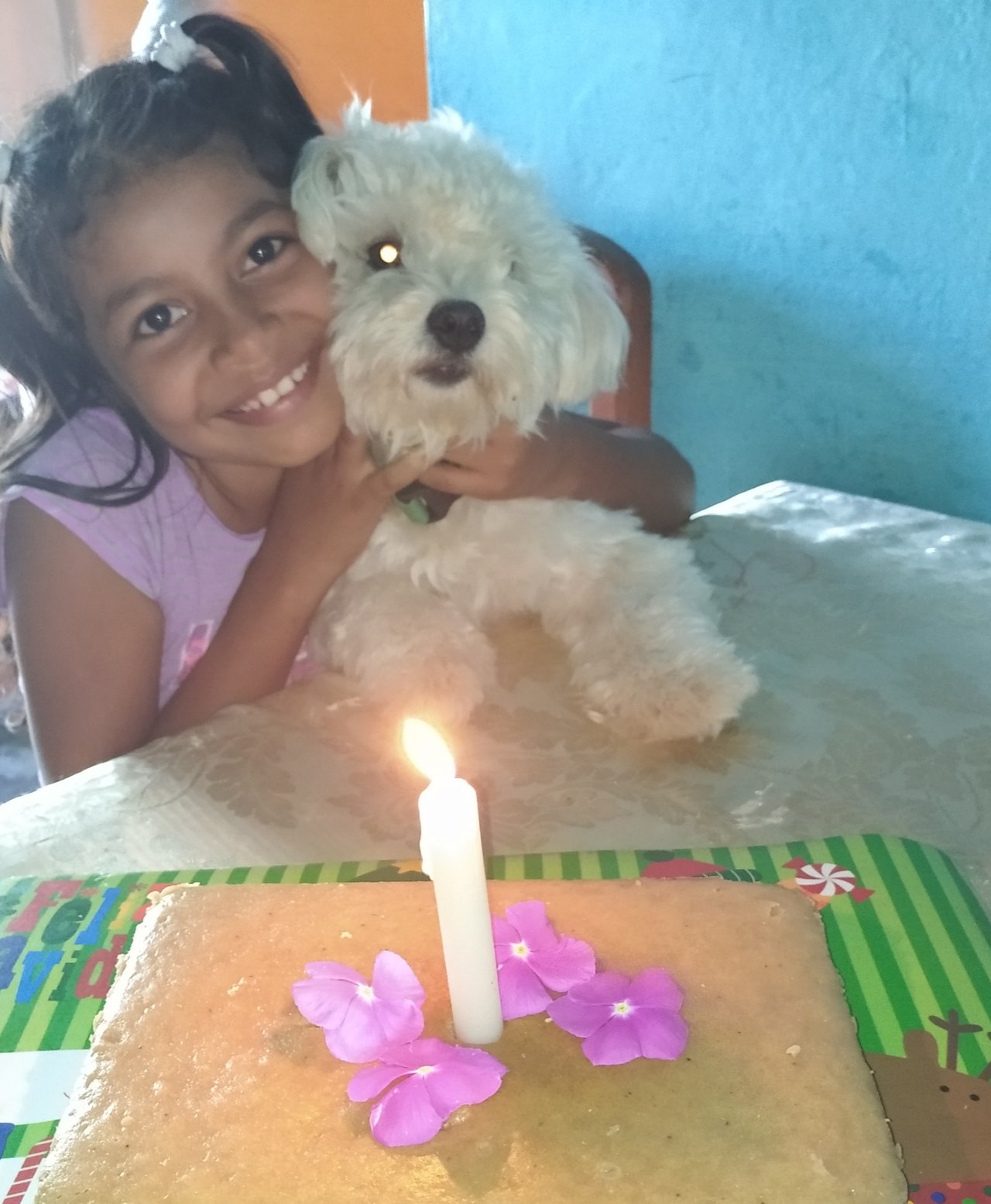 A Special Greeting to STARS OF STEEM community
It is my first entry to this contest created by @sampraise. I find the subject related to LOVE towards another being great, those feelings that we capture in photographs.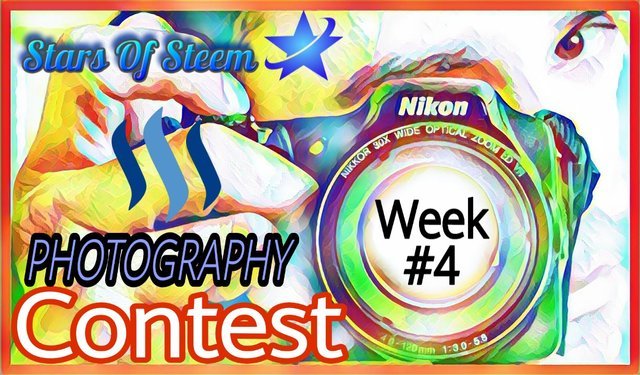 Camila is my 10-year-old niece, she lives with my mother, a year ago she asked a dog for a Christmas scrub, and my mother did not want dogs at home.
My mother was convinced to let us give the dog to Camila, but it was no longer a puppy but a dog, you cannot imagine Camila's happiness, a year has passed and Princess as Camila called her turned one year on the past 22 December 2020
Camila asked me to make a birthday cake for Princess, because I pleased her and made her a cake and she excitedly sang the princess's first birthday and also ate cake.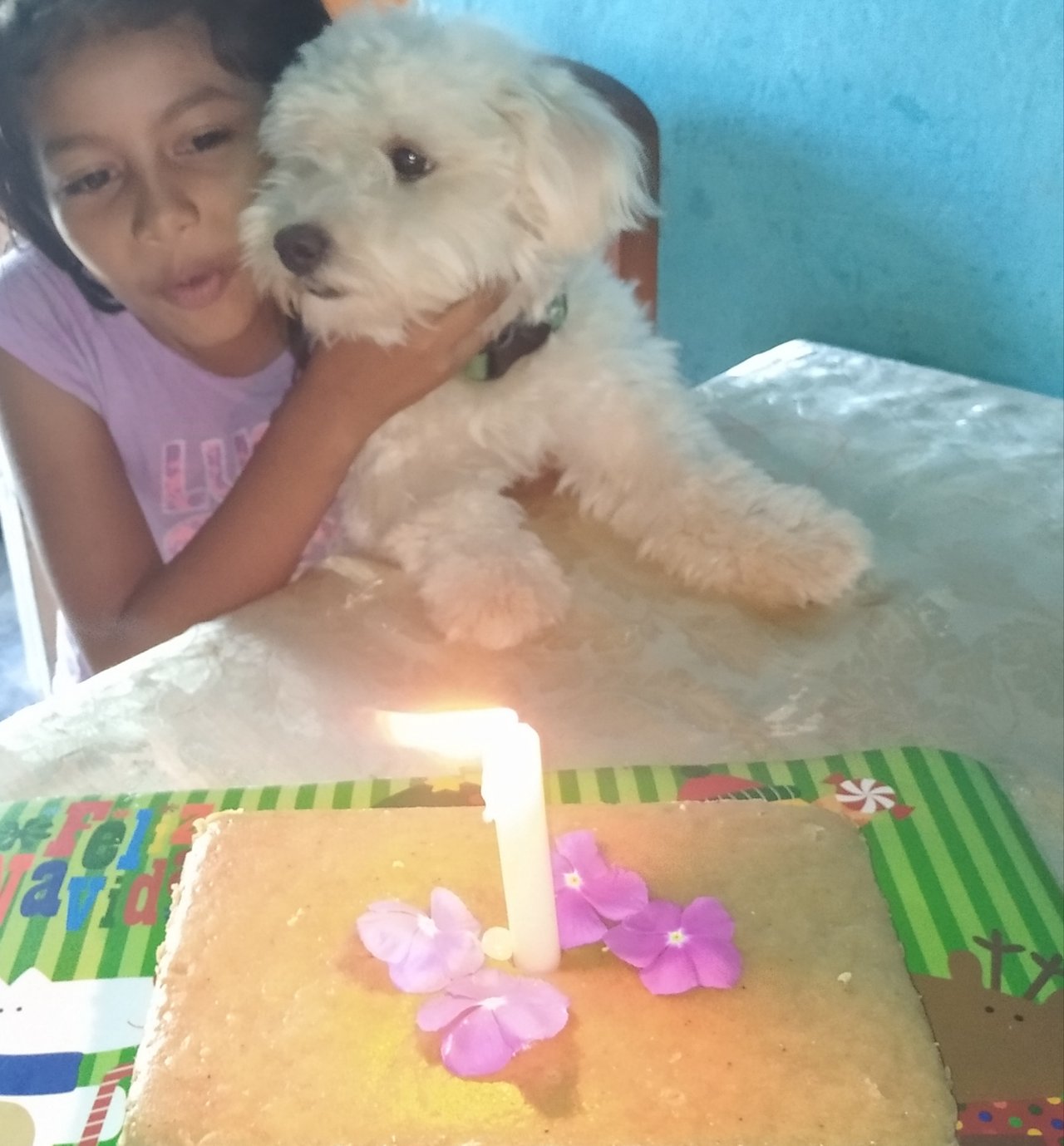 I made the cake with a Renata orange flavor cake mix, pink flowers were placed and the most fun was the candle, a normal candle was placed, since we did not have a birthday and the princess did not want to go out in the photos hehe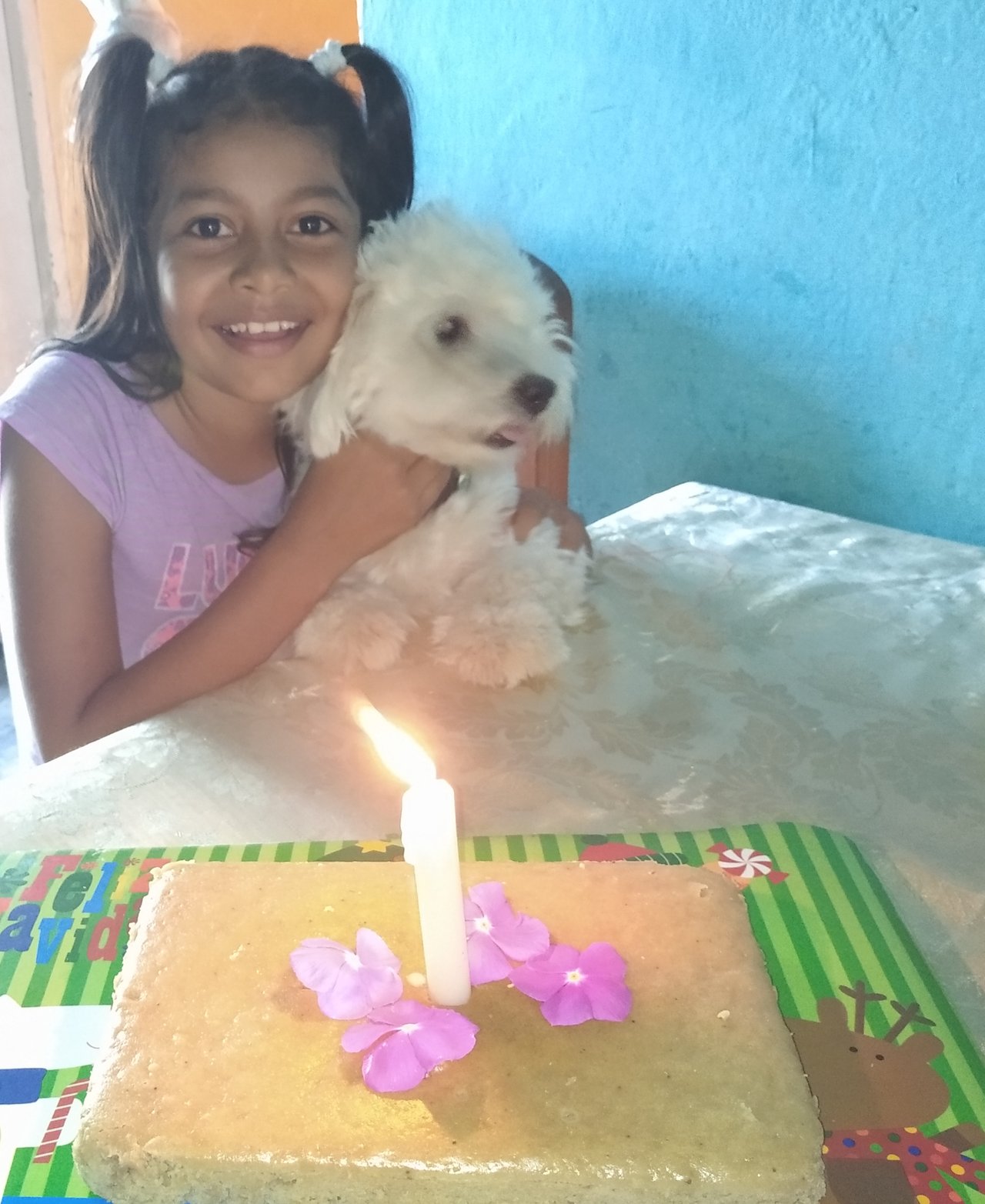 Princess is a very spoiled dog, my mother feeds him the bath and takes care of him together with Camila, Princess is now one more member of the family and she is very affectionate, she likes to give him affection.
How many of you have made a birthday cake for your pets? Would you dare to do it ... do you think your dog would be excited if they sing him birthday? I believe that the feelings of pets are similar to those of their owner, if you treat them with love and give them affection they will respond in the same way.
Thank you very much everyone, good luck in the contest and if you want to participate you can do HERE


Fotos son de mi autoría tomadas con mi celular Redmi 8. La firma, fue creada y obsequiada a mi persona, por para el uso en mis publicaciones.