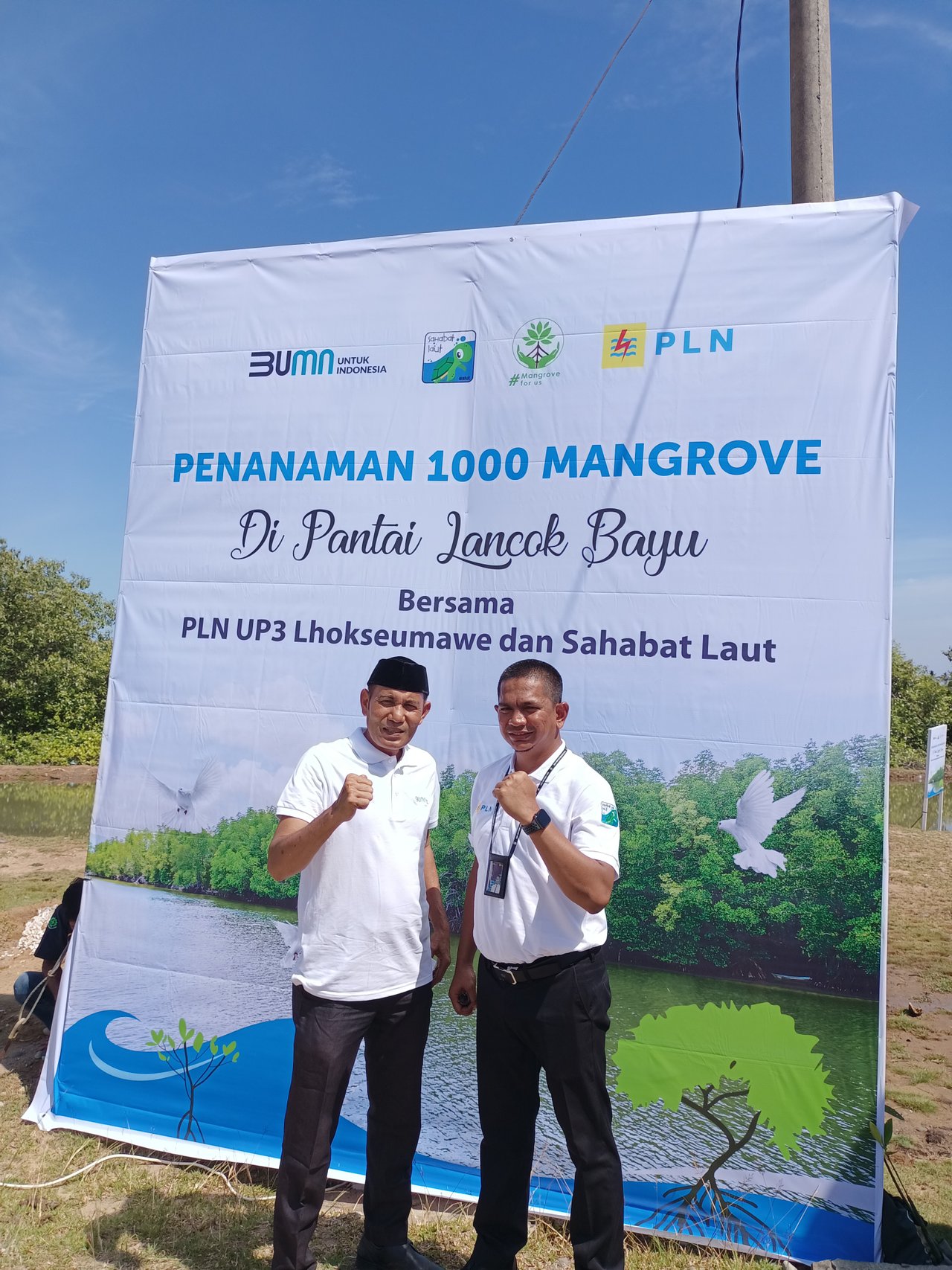 good afternoon steemians friends, hopefully we are always in good health. on this occasion I would like to share about the support for planting mangrove trees on Lancok beach which is sponsored by PLN.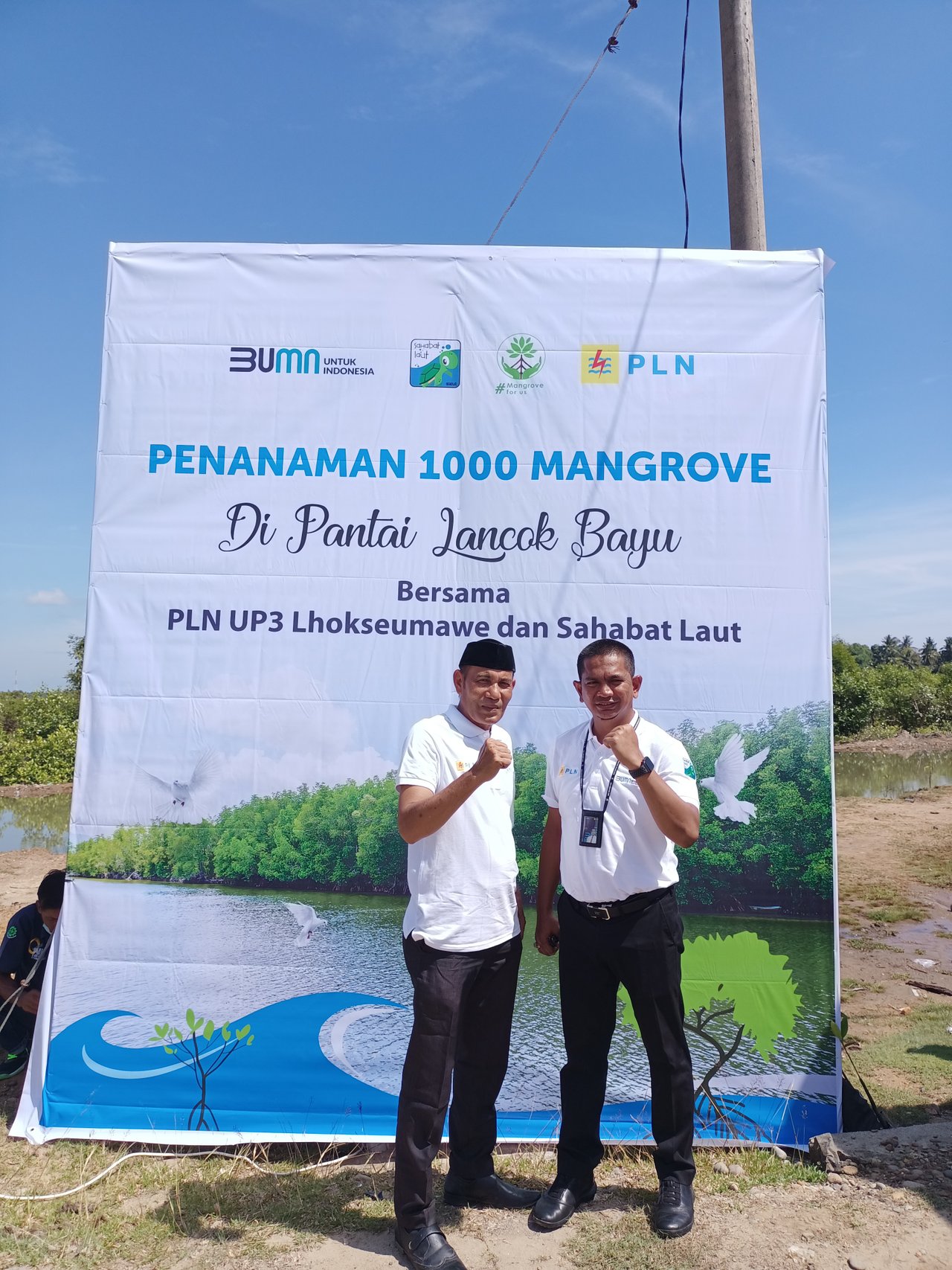 The planting of mangrove trees was organized by student volunteer activists who were directly supported by the panglima laot Aceh Utara and attended directly by the village head of Lancok. This activity will be held on Tuesday, June 8, 2021, at 09:00 WIB. The event was opened with the reading of the Holy Qur'an by Tengku Elviadi, followed by welcome words by the head of PLN Aceh Utara and Panglima Laot Aceh Utara.
when Panglima Laot gave a speech he explained that planting mangrove trees on the shores or rivers is very beneficial, one of which is preventing big floods, Now flooding is due to illegal logging carried out by irresponsible people, I as Panglima Laot North Aceh are very support this program.
After the opening ceremony continued with group division, five groups were formed with each group getting the task of planting 200 mangrove trees. Under the scorching sun, student activists planted mangrove trees with enthusiasm considering that now there is a lot of illegal logging.