Covid19 world report 12th April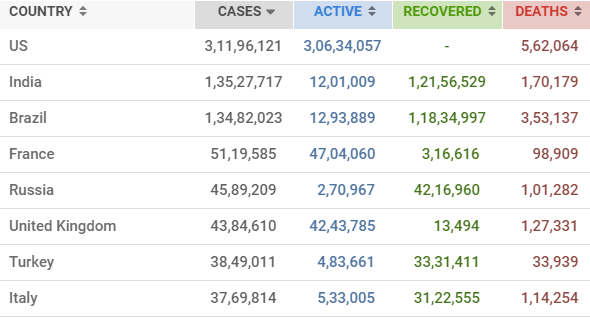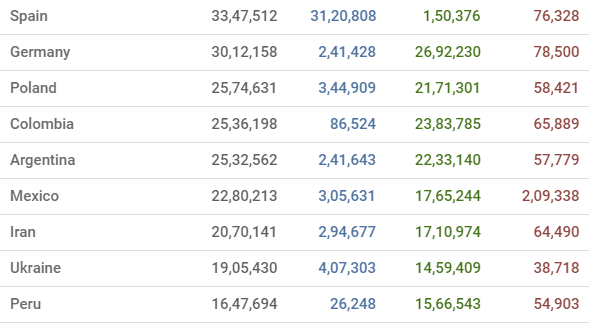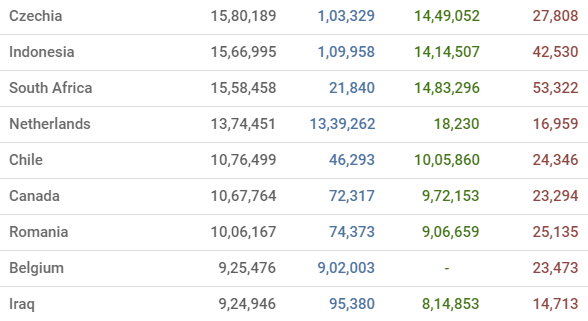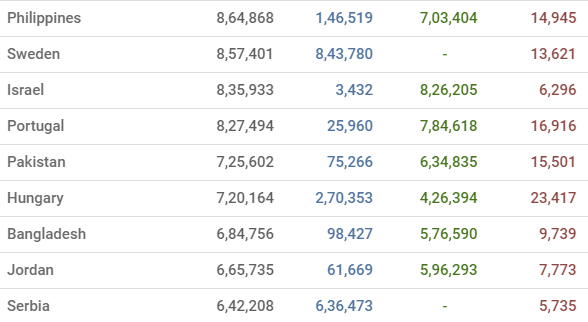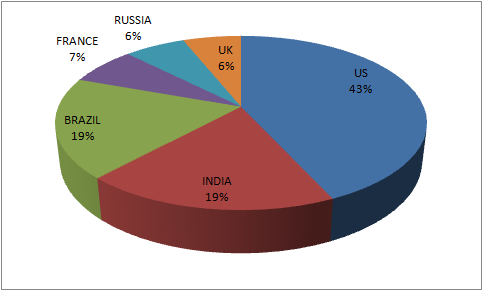 43% Is US share of covid positive cases in the top 6 worst hit countries .
13,60,44,595 total cases in the world out of which 5,57,32,903 are Active cases and 7,73,75,331 recovered .
Total number of Deaths is 29,36,361
India Sees Highest Ever Single Day Surge With 1.68 lakh cases and now INDIA is the second worst hit country .
Maharashtra state of INDIA Reported 63,000 Covid Cases Biggest Single Day , There Covid Patients Get Oxygen In Chairs as Hospital's are out of Beds .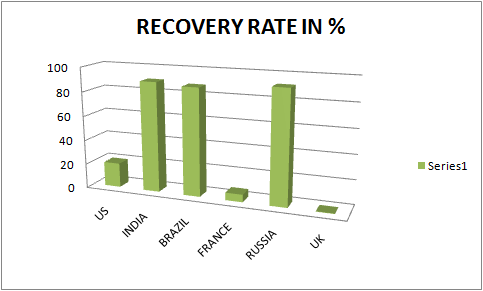 Bar chart showing Recovery rate in the top 6 worst hit countries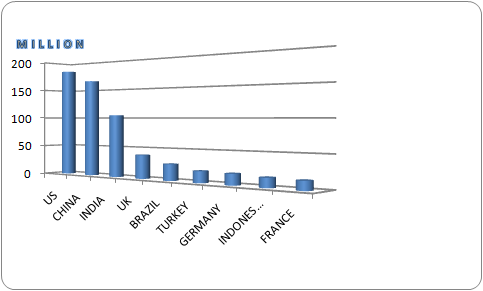 Bar Chart showing Total Vaccine Shots given
Vaccine shots......Million
US........................183.47
CHINA................. 164.47
INDIA ...................104.53
UK ........................39.00
BRAZIL .................26.55
TURKEY.................18.45
GERMANY.............17.58
INDONESIA ..........15.08
RUSSIA .................14.15
Source ndtv.com