Covid19 world report 15TH APRIL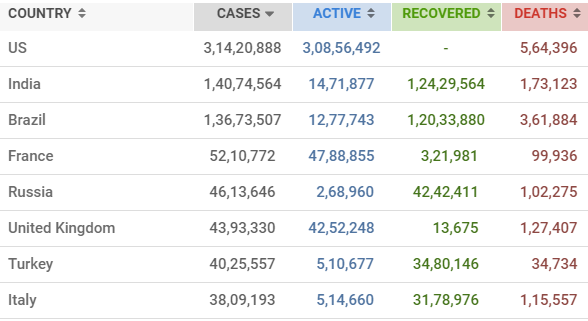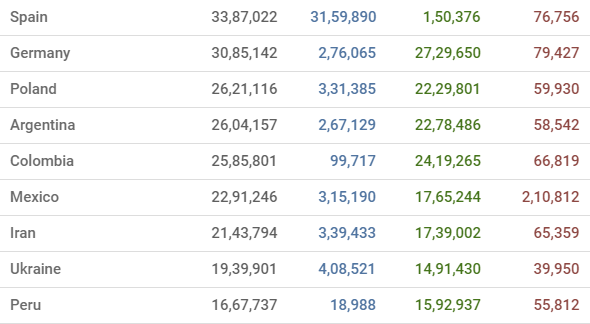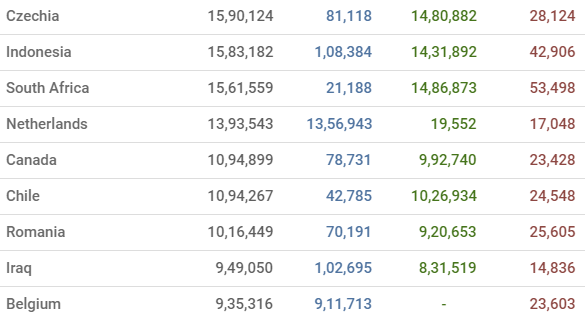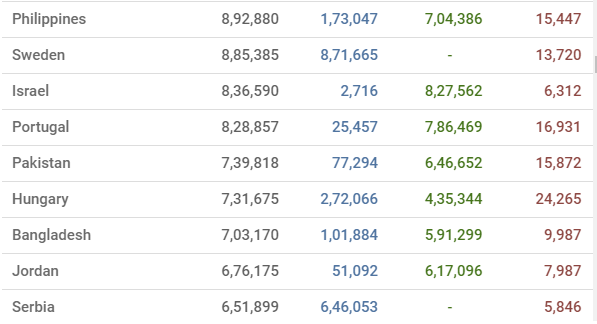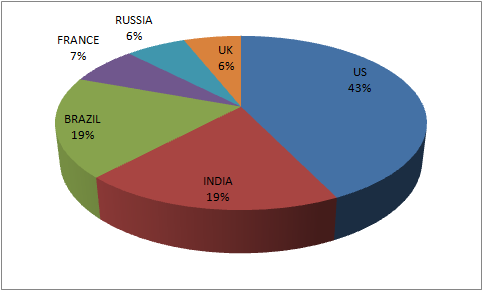 43% Is US share of covid positive cases in the top 6 hit countries
13,82,57,036 total cases in the world out of which 5,65,60,696 are Active cases and 7,87,23,763 recovered .
Total number of Deaths is 29,72,577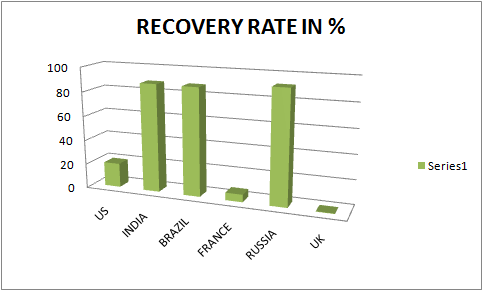 Bar chart showing Recovery rate in the top 6 worst hit countries
India Sees Highest Ever Single Day Surge With 2 lakh COVID cases .
DELHI Capital of INDIA With 17,282 fresh coronavirus cases in the last 24 hours, which is its Highest ever single day spike so far.
There will be a weekend curfew in Delhi as it is in Forth stage of Covid , more than 10000 Cases are being recorded each day since Sunday.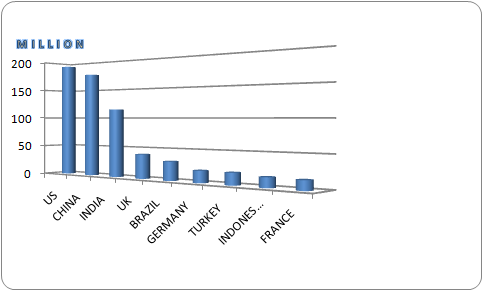 Bar Chart showing Total Vaccine Shots given
Vaccine shots........Million
US..........................192.28
CHINA................... 175.62
INDIA .....................114.49
UK ...........................40.11
BRAZIL ....................30.80
GERMANY................19.24
TURKEY...................19.06
INDONESIA .............15.60
FRANCE...................14.89
Source ndtv.com