Hello steemians all Tonight I want to write about tonight's story at the school house of the distribution of prizes held at night at Islamic da'wah events. the finalists who got the prizes were still around the school area. Of course there are not as many participants in the preliminary round. They are the participants with the best scores so they deserve to take part in the final round which starts at 08.00 Am.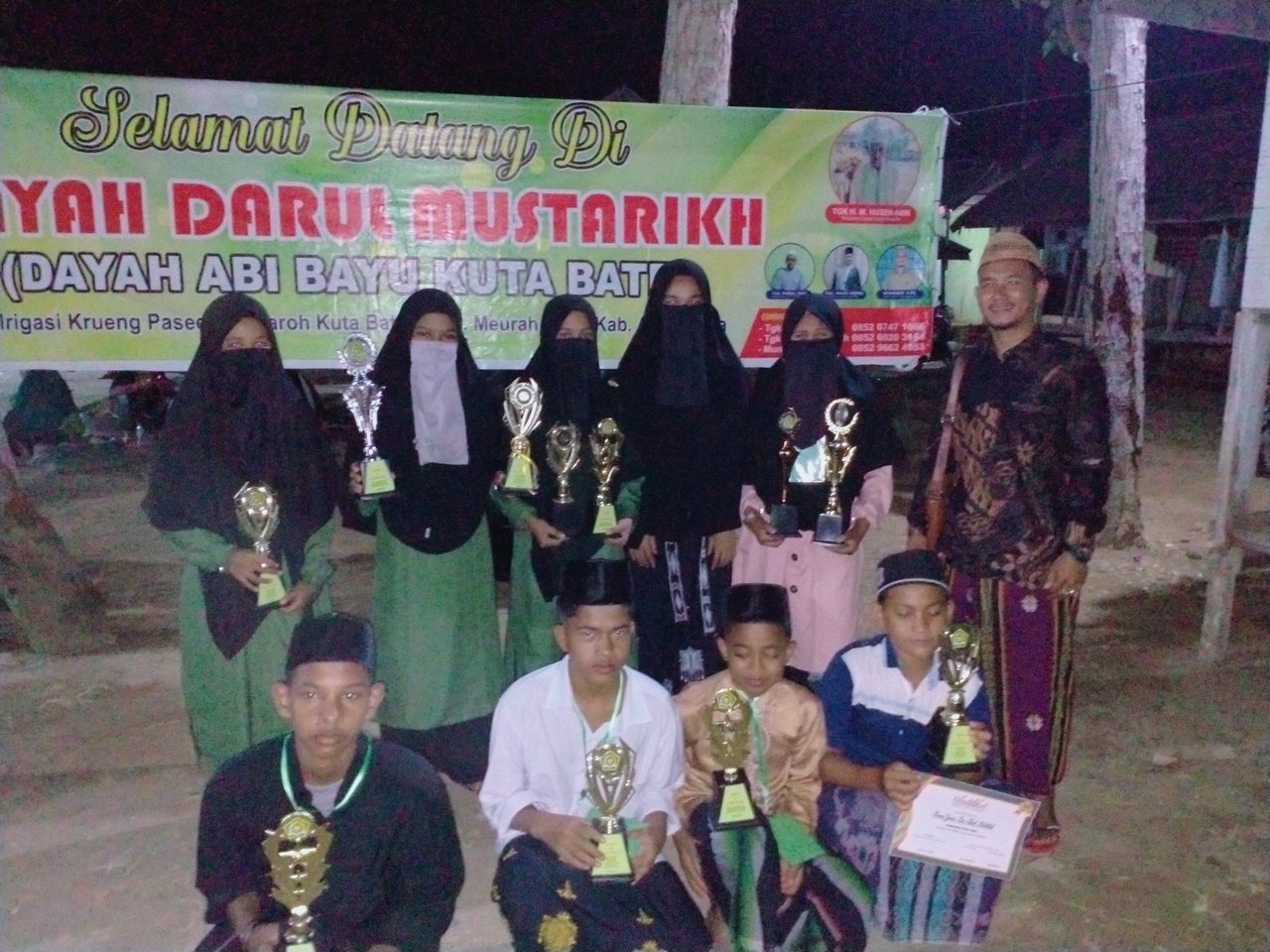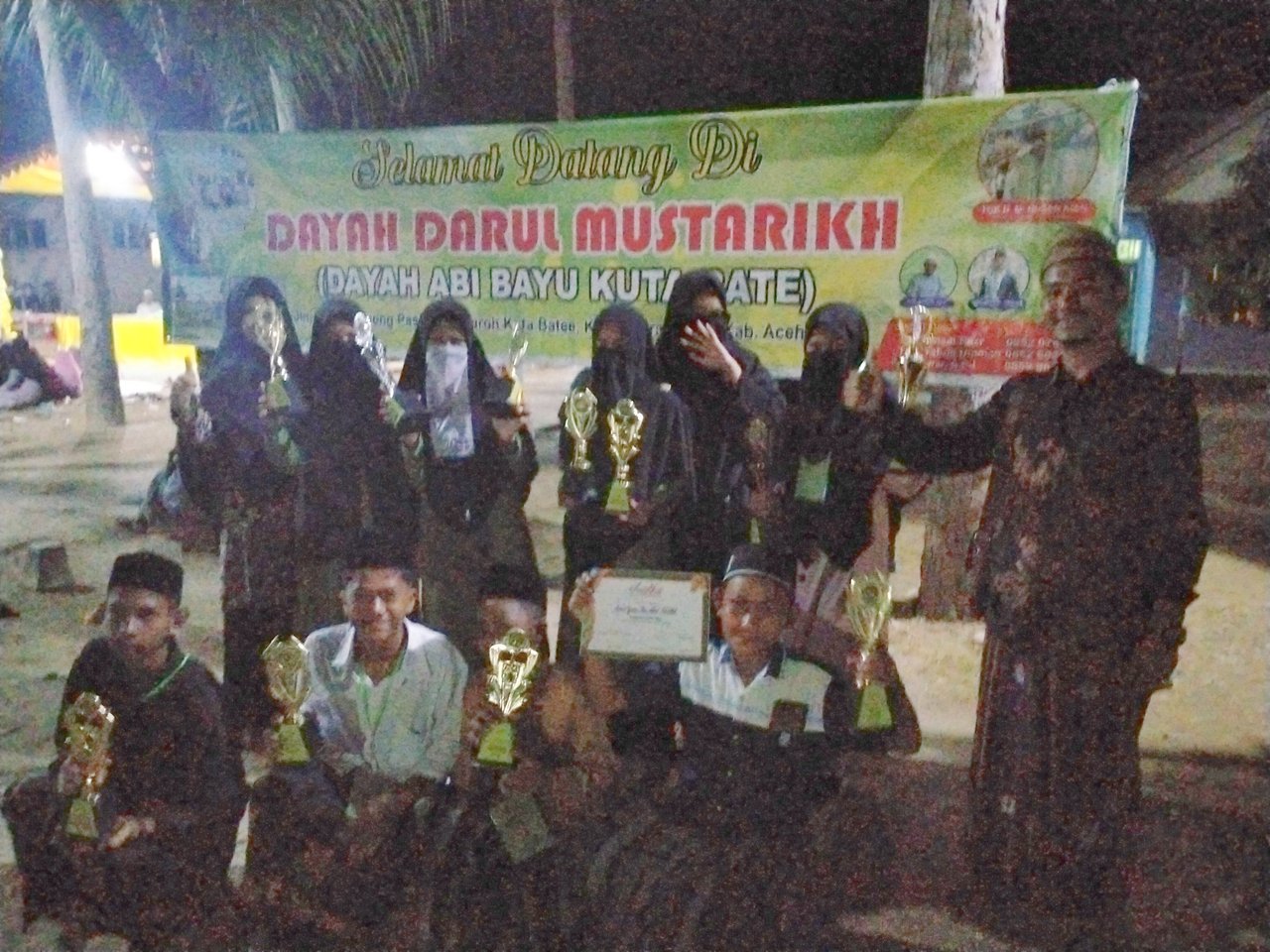 The final round was attended by 8 participants for the speech competition and 6 participants for the quiz contest. They were given time to work for 30 minutes. With a comfortable and calm atmosphere, it is hoped that the finalists will finish well.
finished answering the questions given to the finalists waiting for the announcement while enjoying the dishes that have been provided. They were also entertained by the melodious voices of MTs Al-mustaghfiriyyah students who took care of themselves to enliven the atmosphere. When the projector screen lights up, it displays various activities carried out by students at MTs Al-mustaghfiriyyah.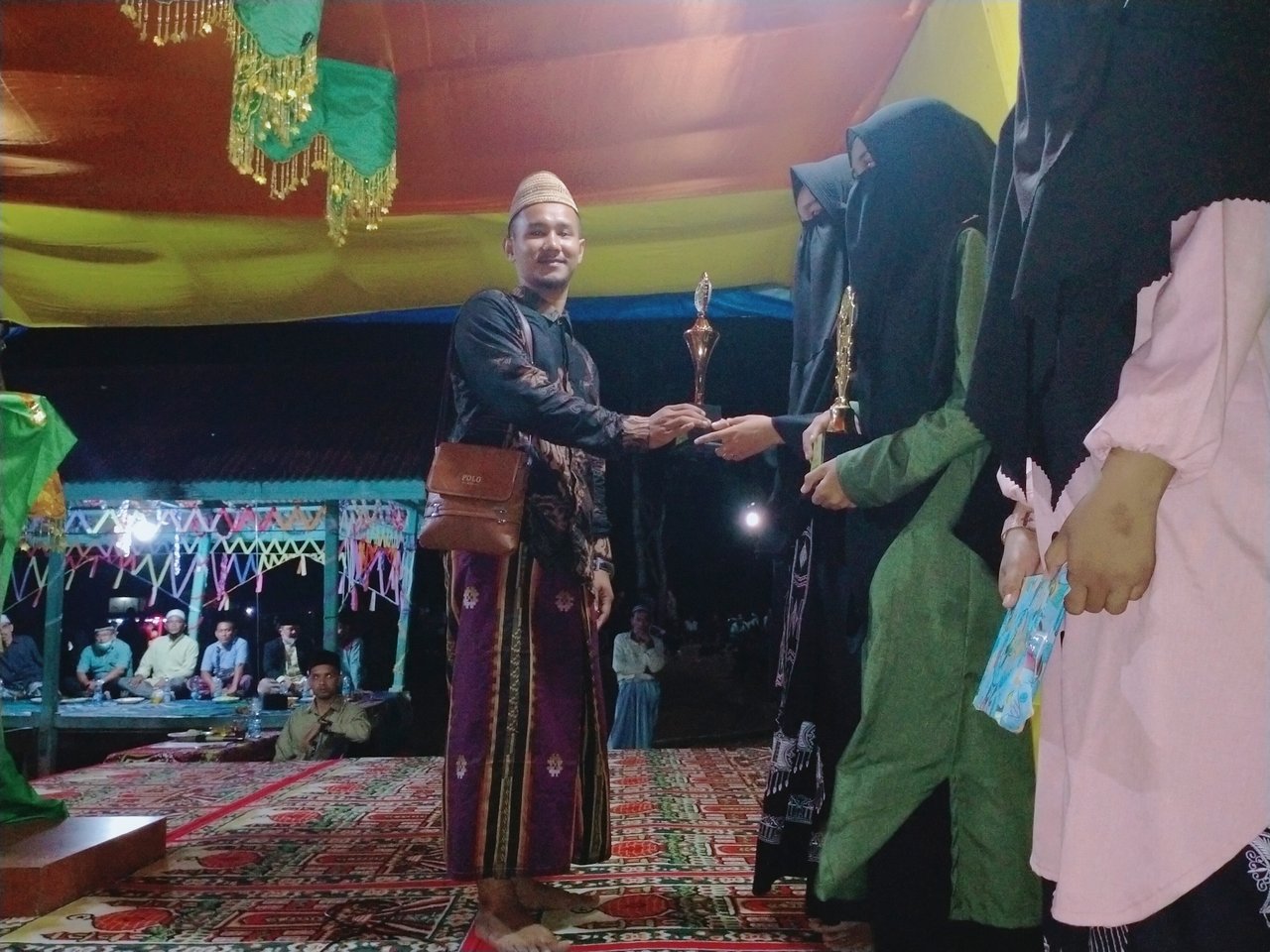 The head of MTs went up on the stage to give trophies and award certificates to the winners as well as to close the series of competitions that had been held starting March 22, 2021.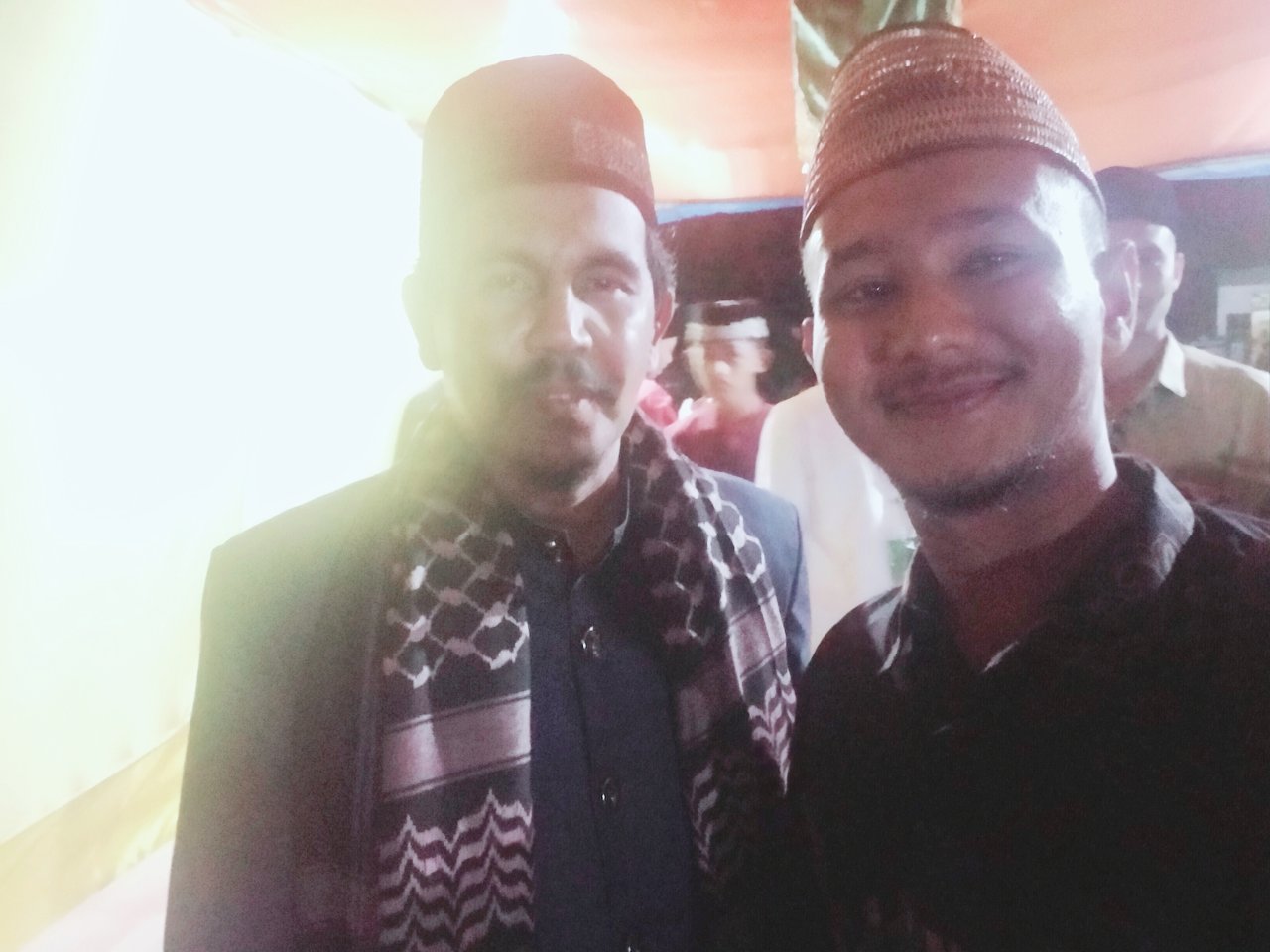 In his remarks Tgk Abdul Wahed appreciated the participation of SD / MI students from all districts and cities of Lhokseumawe. He added that the assessment to get the champion had been done as well as possible regardless of where the participants came from. proven to be many winners who are outside Meurah Mulia District.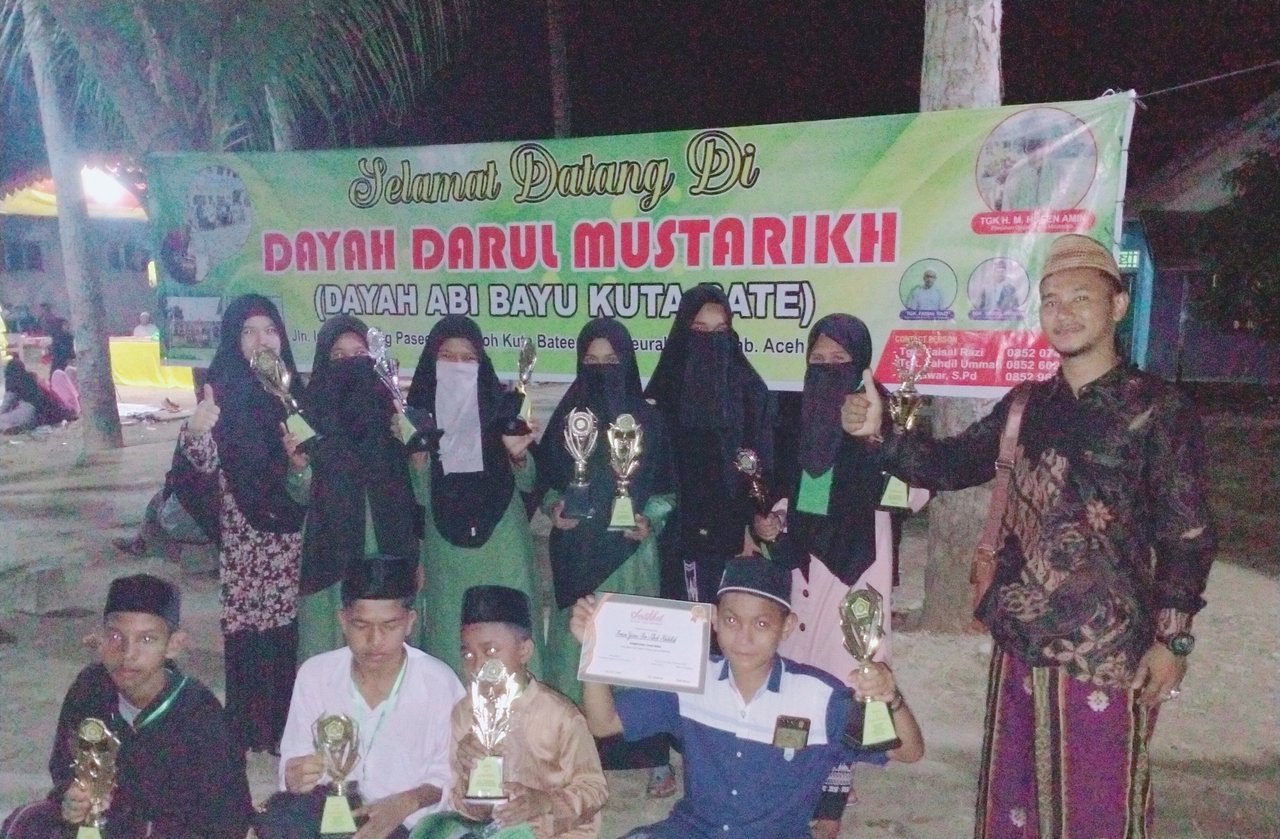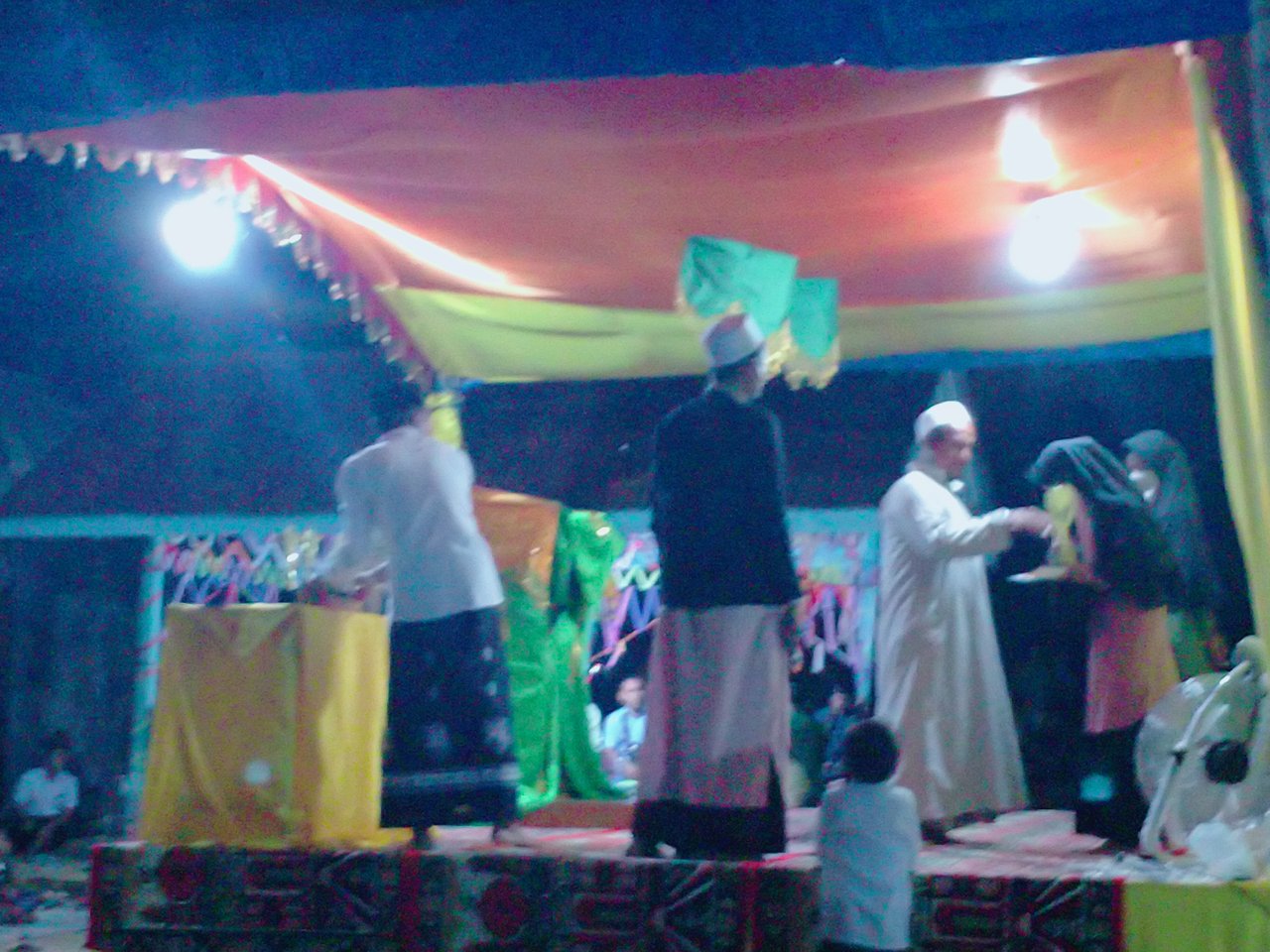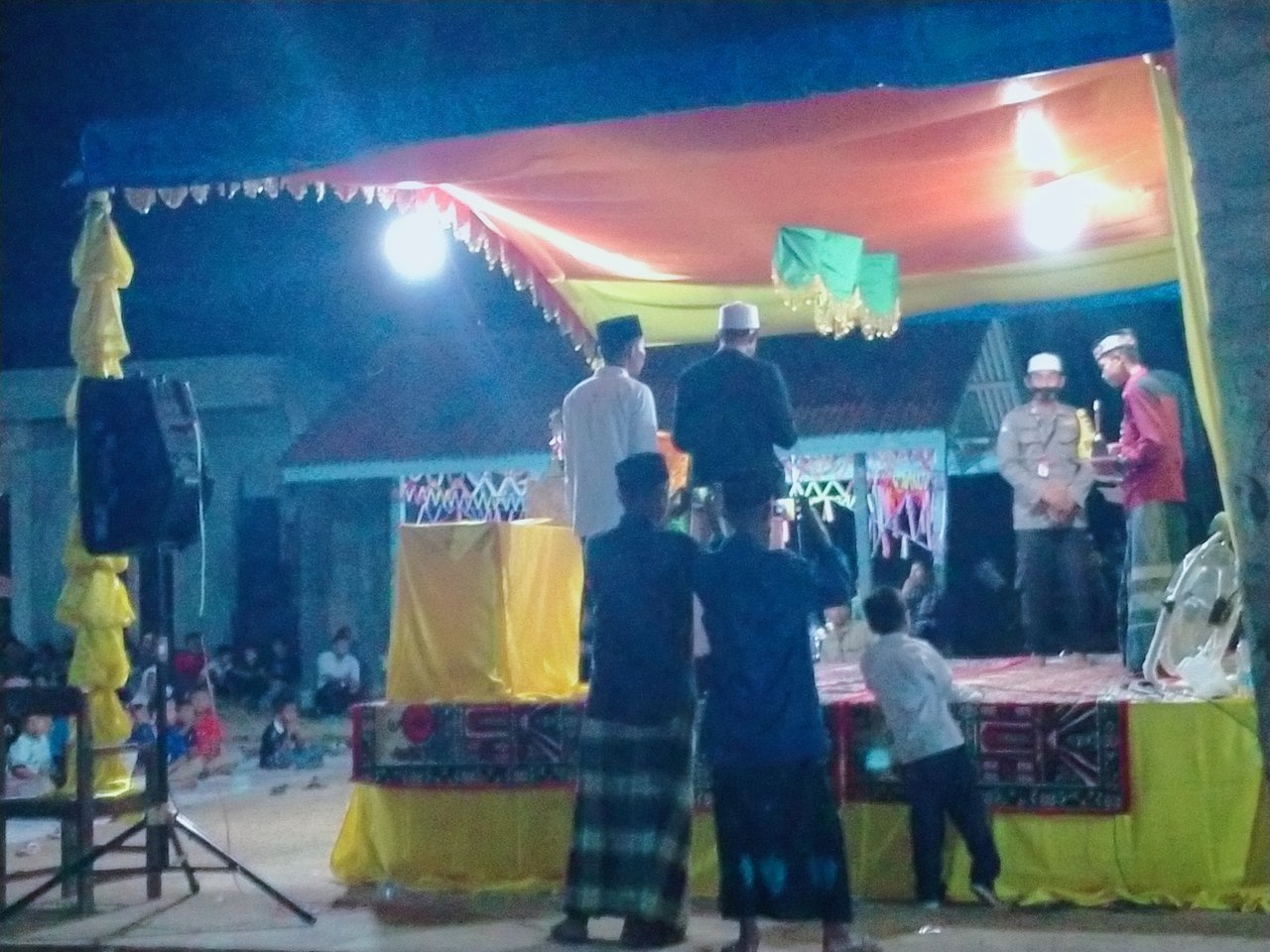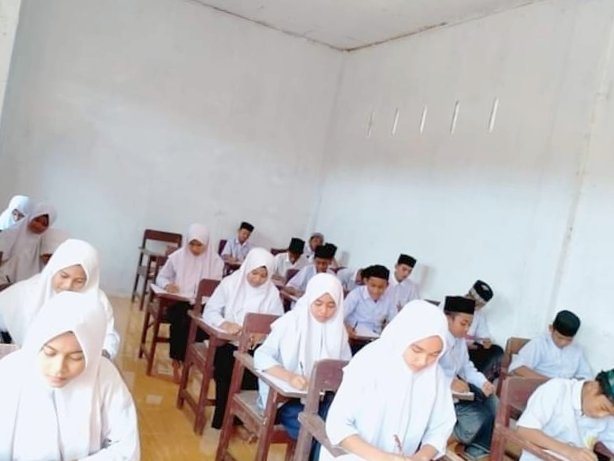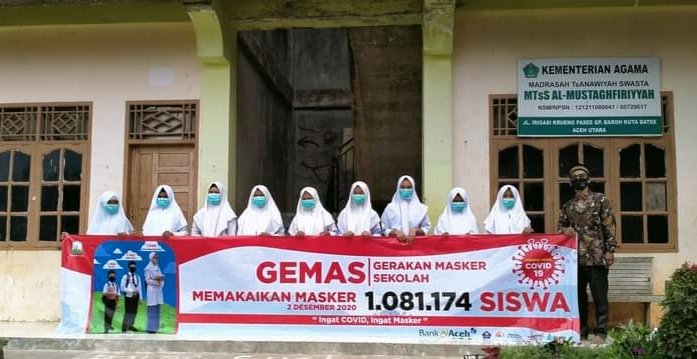 In relation to the winner of the competition who wants to register at MTs Al-mustaghfiriyyah. The head of MTs Al-mustaghfiriyyah will try to make those who are outside the zoning acceptable with a track of achievement.
FOLLOWING THE NAMES OF THE CHAMPIONS
CHAMPIONS Speech
1ST CHAMPION VINA From Blang cut
Champion 2 M. Boini from Kede Karieng.
3rd Place Fitriah from mns, high.
JUARA quiz
1st Winner MI Al-mustaghfiriyyah
CHAMPION 2 SD 1
CHAMPION 3 MI II
With the announcement of the winner and awarding of trophies and award certificates. then the race is over in order to welcome the holy month of Ramadan. That is what I can tell you tonight, hopefully it can be a motivation for the champions who get the trophy.
IND
PENUTUPAN DAN PEMBAGIAN HADIAH LOMBA "SEKOLAH SANG JUARA"
Hello steemians semua Malam ini aku ingin menulis tentang cerita malam ini di rumah sekolah pembagian hadiah di diselenggarakan waktu malam di acara dakwah Islamiyyah. Para finalis yang mendapatkan hadiah masih berada di sekitar area sekolah. Tentu saja pesertanya tidak sebanyak di babak penyisihan. Mereka adalah peserta dengan nilai terbaik sehingga layak mengikuti babak final yang dimulai pukul 08.00 Am.
Babak final diikuti oleh 8 peserta untuk lomba pidato dan 6 Peserta untuk peserta cerdas cermat, Mereka diberi waktu mengerjakan selama 30 Menit. Dengan suasana yang nyaman dan tenang diharapkan para finalis mampung menyelesaikan dengan baik.
Selesai menjawab soal yang diberikan para finalis menunggu pengumuman sambil menikmati hidangan yang telah disediakan. Mereka juga dihibur olah suara merdu siswa siswi MTs Al-mustaghfiriyyah yang berselawat untuk memeriahkan suasana. Sesakali layar proyektor menyala menampilkan berbagai kegiatan yang dilakukan siswa – siswi MTs Al-mustaghfiriyyah.
Kepala MTs naik ke atas panggung untuk memberikan piala dan piagam penghargaan untuk para juara sekaligus menutup rangakain lomba yang telah dilaksanakan mulai 22 Maret 2021.
Dalam sambutannya Tgk Abdul wahed mengapresiasi keikutsertan siswa – siswi SD/MI dari seluruh Kabupaten dan Kota Lhokseumawe. Beliau menambahkan bahwa penilaian untuk mendapatkan sang juara telah dilakukan dengan sebaik baiknya tidak memandang dari mana peserta berasal. Terbukti banyak pemenang yang berada di luar Kecamatan Meurah mulia.
Dalam kaitanya dengan pemenang lomba yang ingin mendaftarkan diri di MTs Al-mustaghfiriyyah. Kepala MTs Al-mustaghfiriyyah akan berupaya agar mereka yang di luar zonasi bisa diterima dengan jalur prestasi.
BERIKUT NAMA – NAMA SANG JUARA
JUARA Pidato
JUARA 1 VINA Dari Blang cut
JUARA 2 M.Boini dari Kede karieng.
JUARA 3 Fitriah dari mns,tinggoh.
JUARA cerdas cermat
JUARA 1 MI Al-mustaghfiriyyah
JUARA 2 SD 1
JUARA 3 MI II
Dengan diumumkannya pemenang dan pemberian piala beserta piagam penghargaan. Maka selesai sudah lomba dalam rangka menyambut bulan suci ramadhan. Demikianlah yang dapat aku ceritakan pada malam ini semoga bisa menjadi motivasi dari sang-sang juara yang mendapatkan piala.
---