Hello every one.How are you ? I hope you all are well .Now i am sharing you drawing of eagle. I hope all my friend like it .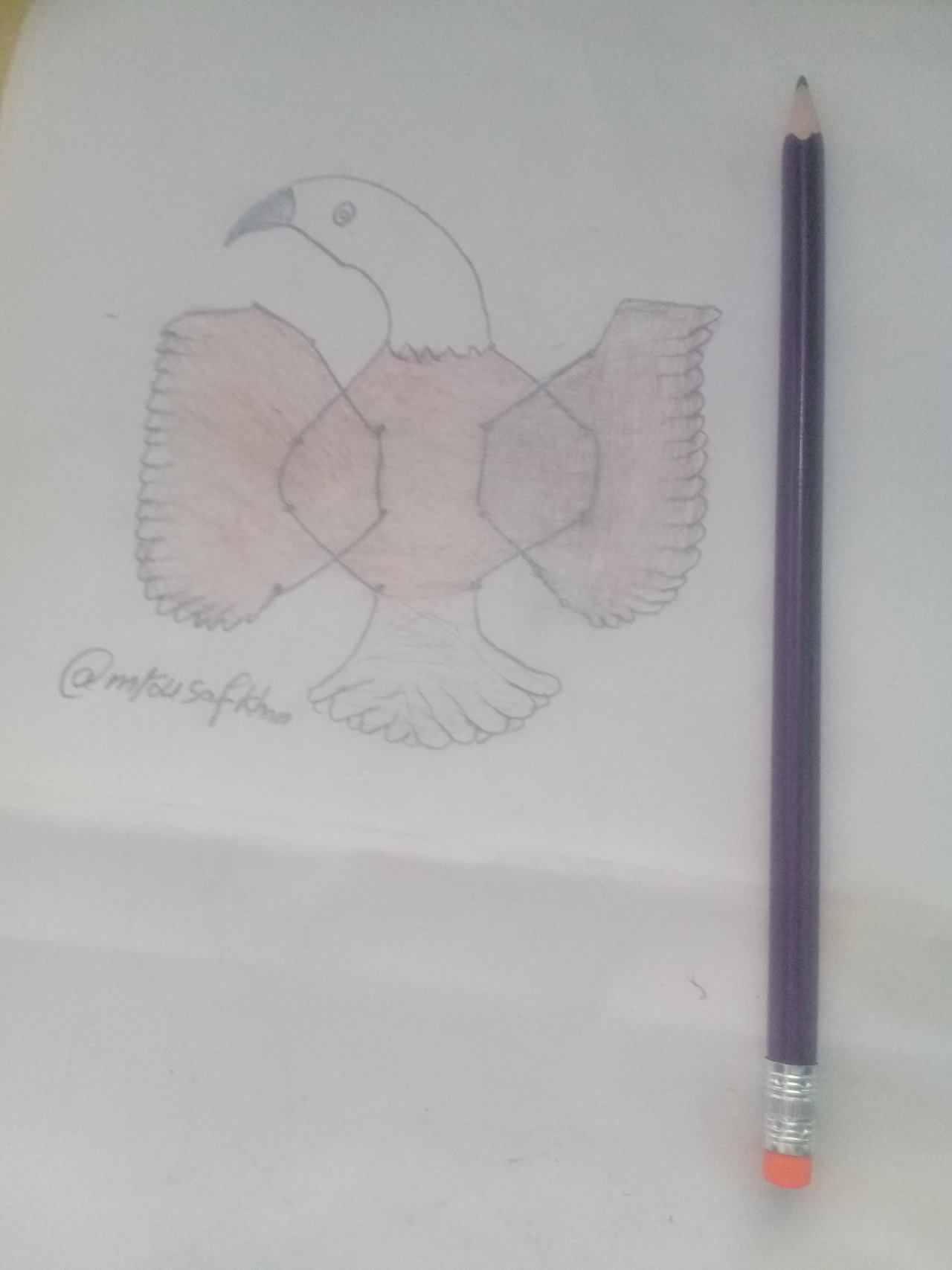 Drawing is my hobby .i like it very much . Because it is an interesting hobby.In which you are taught to draw about things. With which you can draw anything .In which you can make the main type of sketches .
First step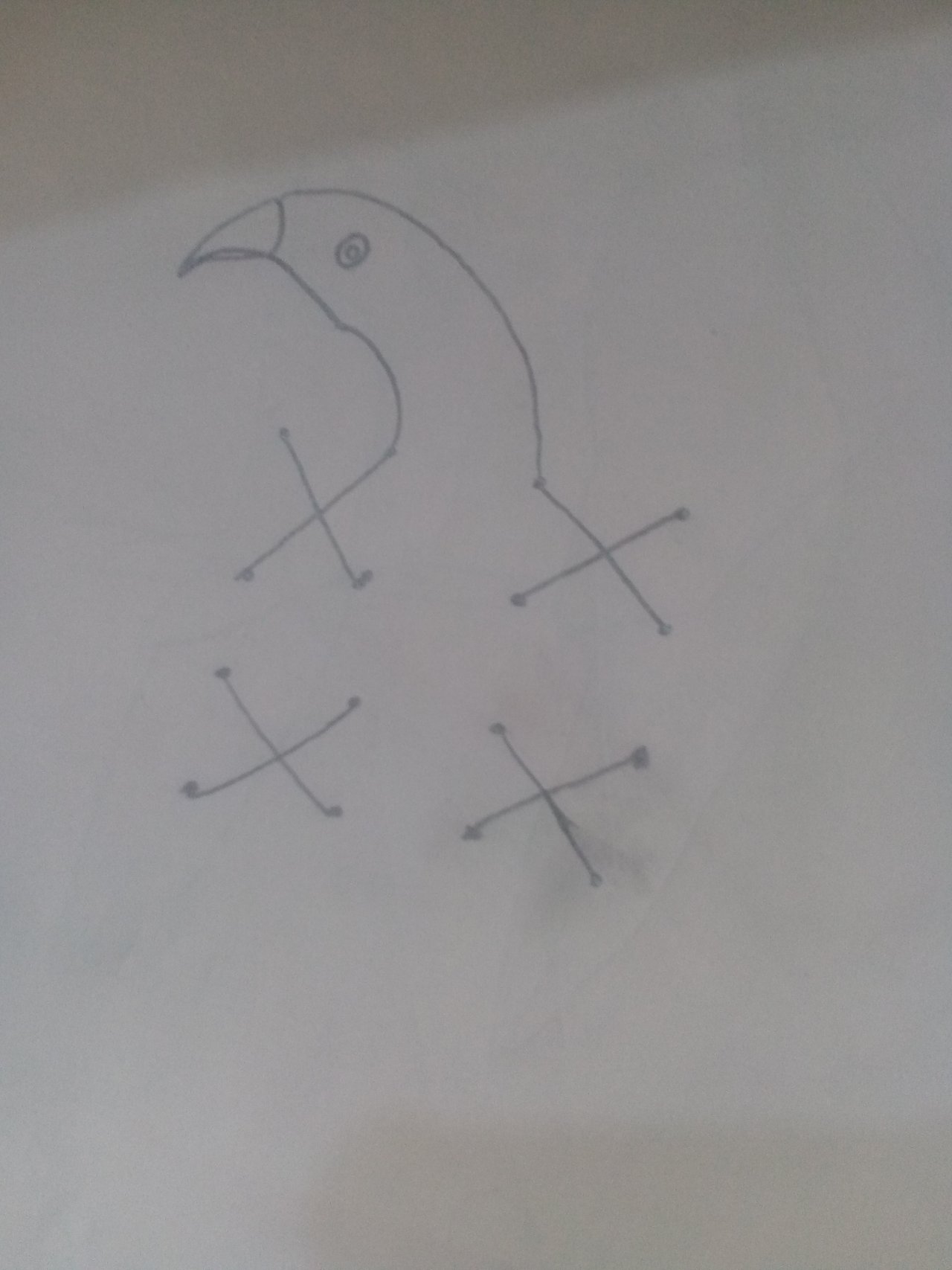 The first thing you have to do is to take a perfectly clean seat and make 16 marks on it. And cross them together And from the first two that you will cross, you have to make a neck of eagle.
Second step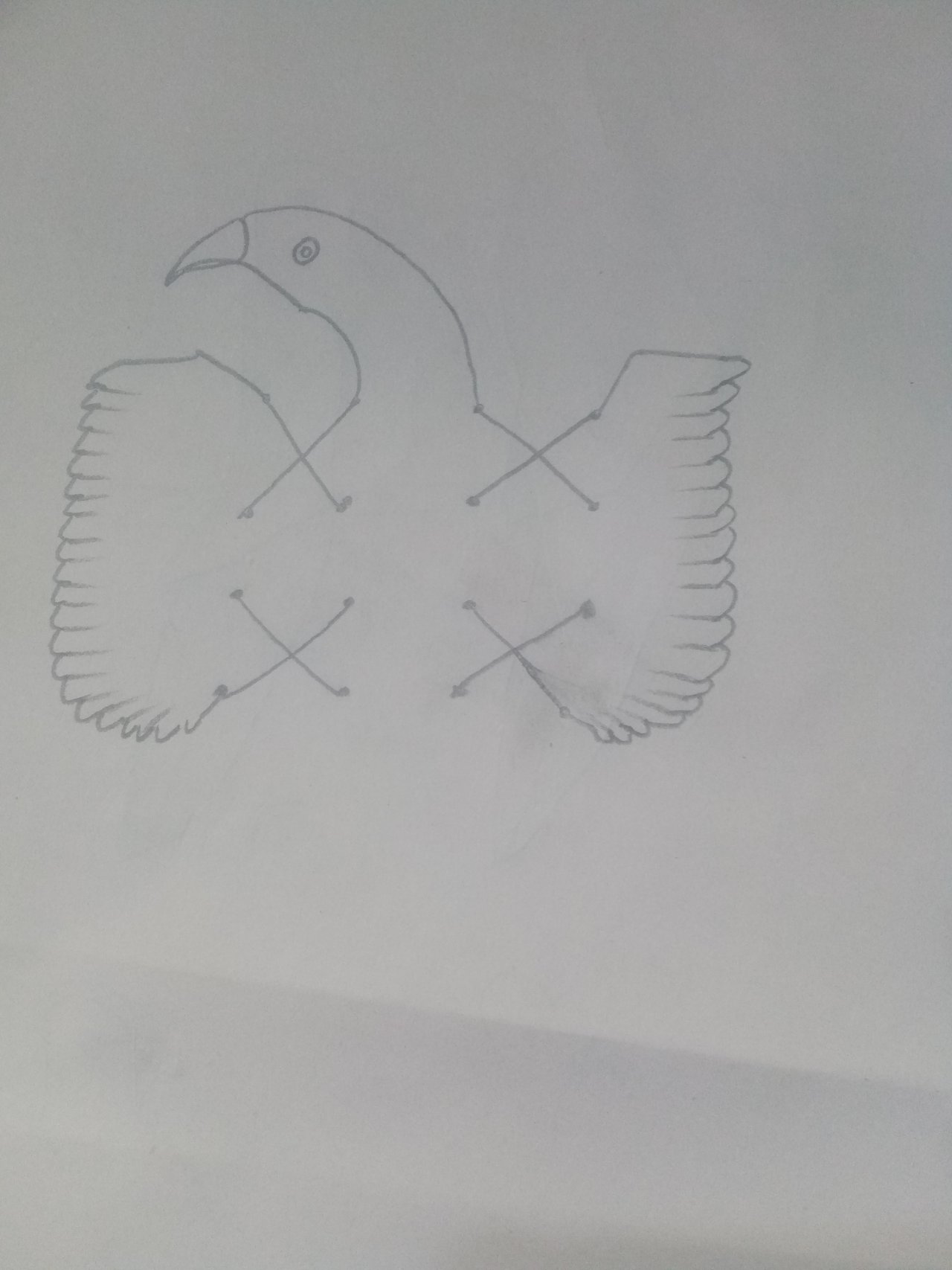 In the second step, you combined the first and second crosses, and then with the eagle To make wing .Wing has to connect in a beautiful way
Third step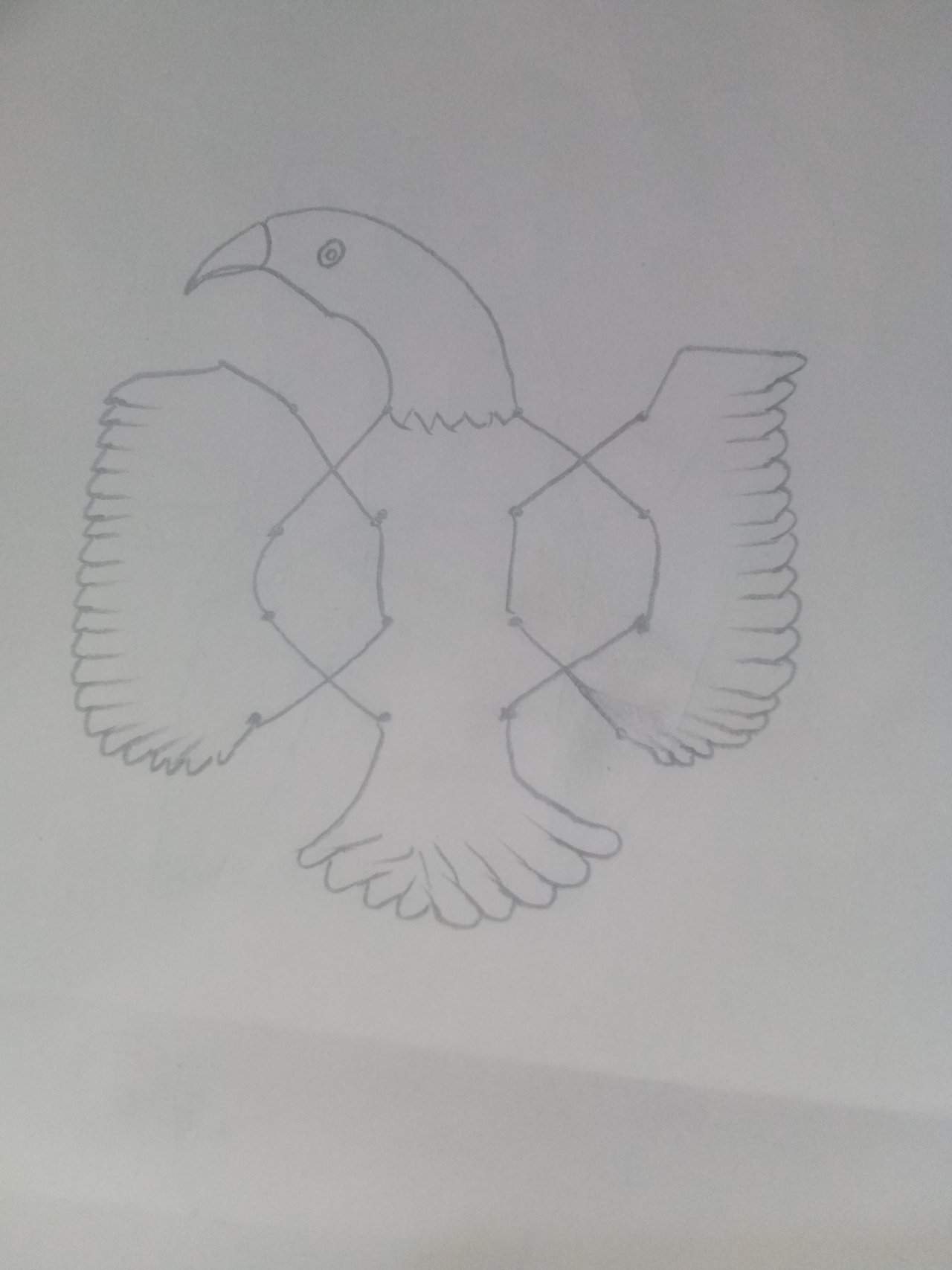 You want to make her a tail in third step.And then the crosses in the middle have to be merged And after that you have to make a mark of the neck
Fourth step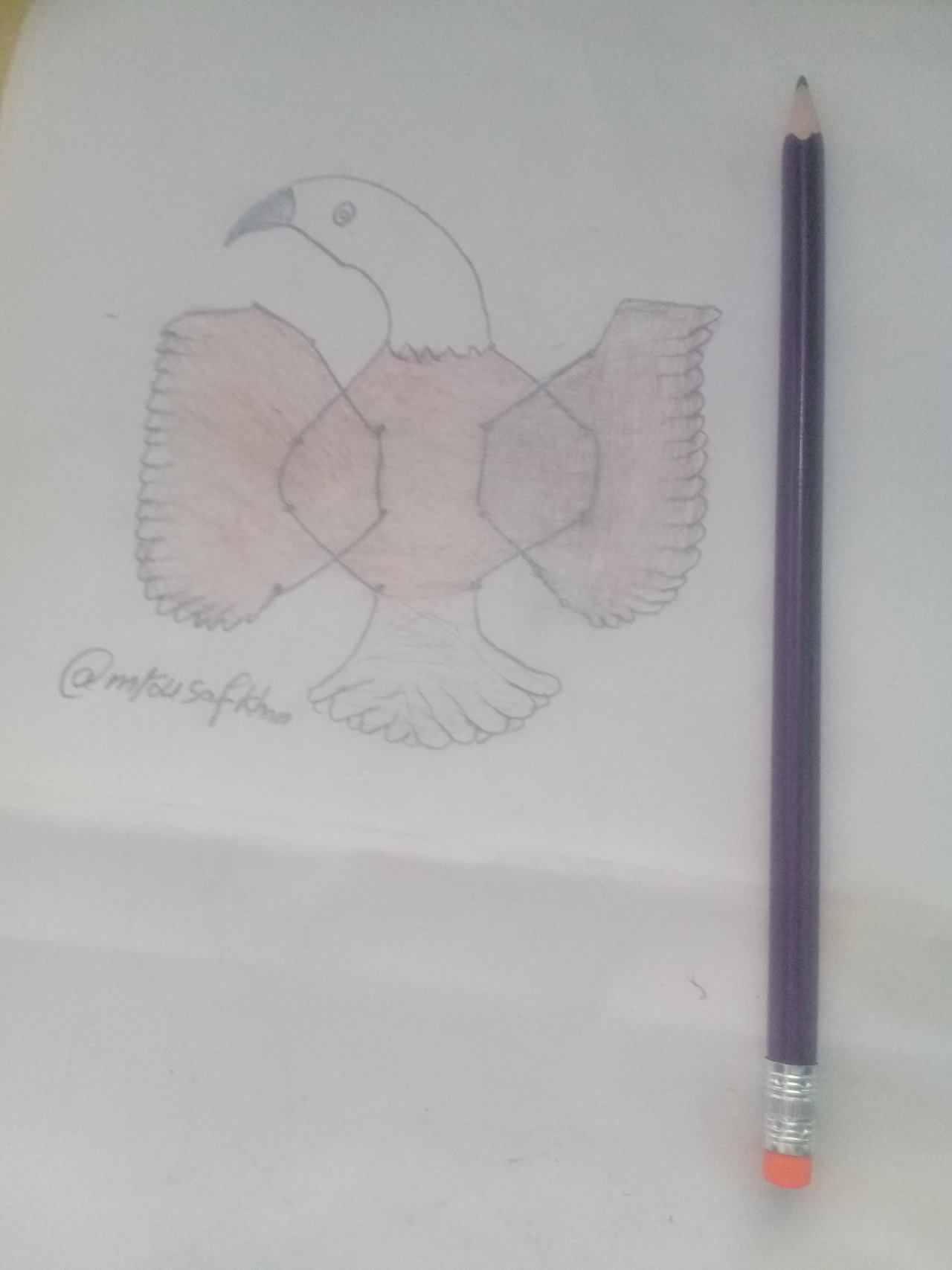 In , you have to block the change of eagle and color its wing.After this your eagle is all set
Thanks to all to stop here for visiting my post .
Special Thanks :
Regards By :
#steemschool #drawing #art #steemexclusive #pakistan #steemit #photography