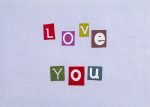 The night is getting deeper and deeper
Longing to have you
I love you more at night.
From ten at night to dawn
My desired respite from the busy world.
At this time, I only want you
As the sunset lights the twilight
The body drowns in the ocean.
As if the senses were only yours in the arteries
Tell me when you will come
Nishith's love in love game?
Thinking like this how many days have passed!
Day by day, how much your accumulated love accumulates in my body
What are you doing now?
What do you put lamp-back on your eyes?
Do you put lipstick on your lips?
Thinking of me, is the yellow bud still dripping in your chest?
Will you embrace me with love if you get close now?
tell the truth
What blood rose in your long hair
Are you thinking about me today?
Spend the night just like before.
One hundred and eight kisses on your lips.
My love for you drips rosary every day.
This was posted using Serey.io cross platform posting.