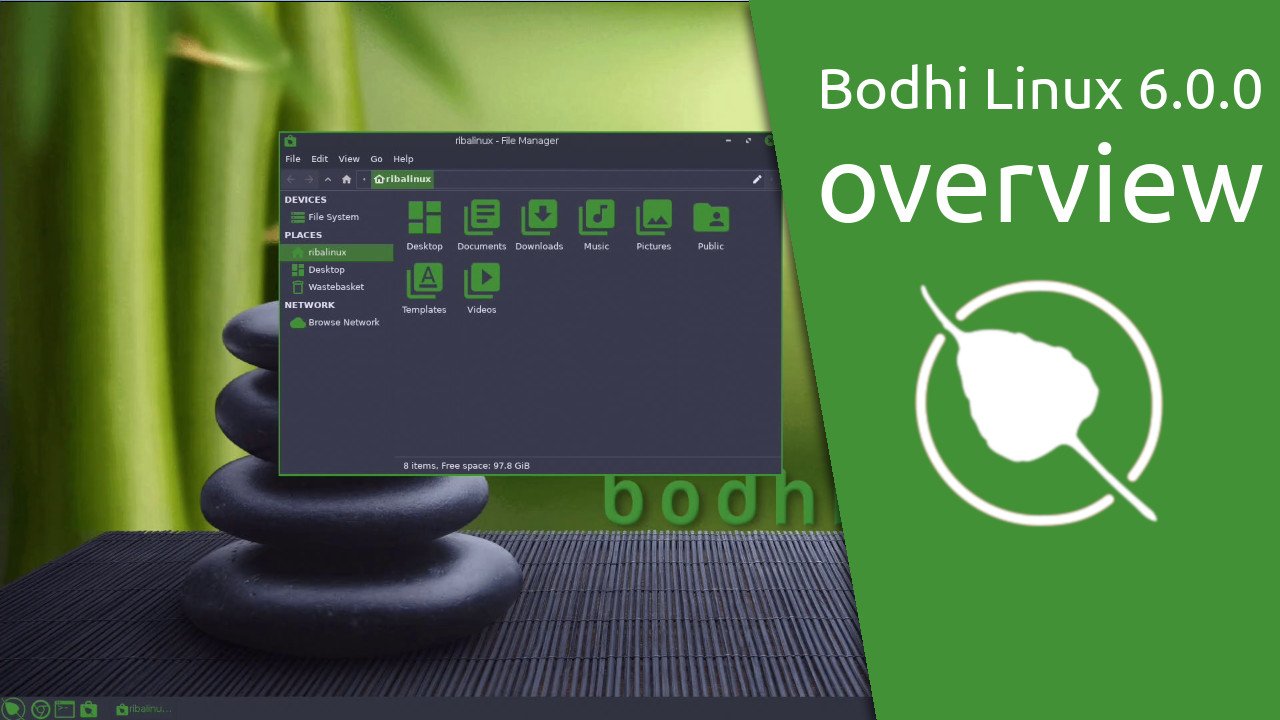 In this video, I am going to show an overview of Bodhi Linux 6.0.0 and some of the applications pre-installed.
#linux #Bodhi #moksha #opensource
Latest video https://youtube.com/playlist?list=PLP6cPNfnmd-r51k7X-JlRNW8dz6ALst5g
Reddit https://www.reddit.com/r/Ribalinux/
Support the Channel on: Paypal https://www.paypal.com/paypalme/ribalinux
Patreon https://www.patreon.com/ribalinux
Subscribe Star https://www.subscribestar.com/ribalinux
Buy Me a Coffee http://ko-fi.com/A0383T5
Bodhi Linux is an elegant and lightweight Ubuntu-based distribution featuring Moksha, an Enlightenment-17-based desktop environment. The project takes a decidedly minimalist approach by offering modularity, high levels of customisation, and choice of themes. In addition to basic 32- and 64-bit systems, Bodhi maintains designated ISO images for Chromebooks and legacy machines. By default Bodhi has only five pre-installed applications: Midori, Terminology, PCManFM, ePhoto, and ePad. Additional software is available via AppCenter, a web-based software installation tool.
Download
https://www.bodhilinux.com/download/
Home Page
http://www.bodhilinux.com
PLEASE SUBSCRIBE AND FOLLOW ME ON TWITTER OR FACEBOOK!! IF YOU CAN PLEASE SUPPORT THE CHANNEL ON PATREON
Reddit
https://www.reddit.com/r/Ribalinux/
Patreon
https://www.patreon.com/ribalinux
Twitter
https://twitter.com/ribalinux
Blogger
http://ribalinux.blogspot.pt/