---
---
Steem Family Weekly Contest
---
---
Hello friends, I hope everyone is well. Our steemfamily community is hosting new contests every week. Our friends are hosting moderators from different countries. Today I am going to announce a new contest among you which is The Diary game.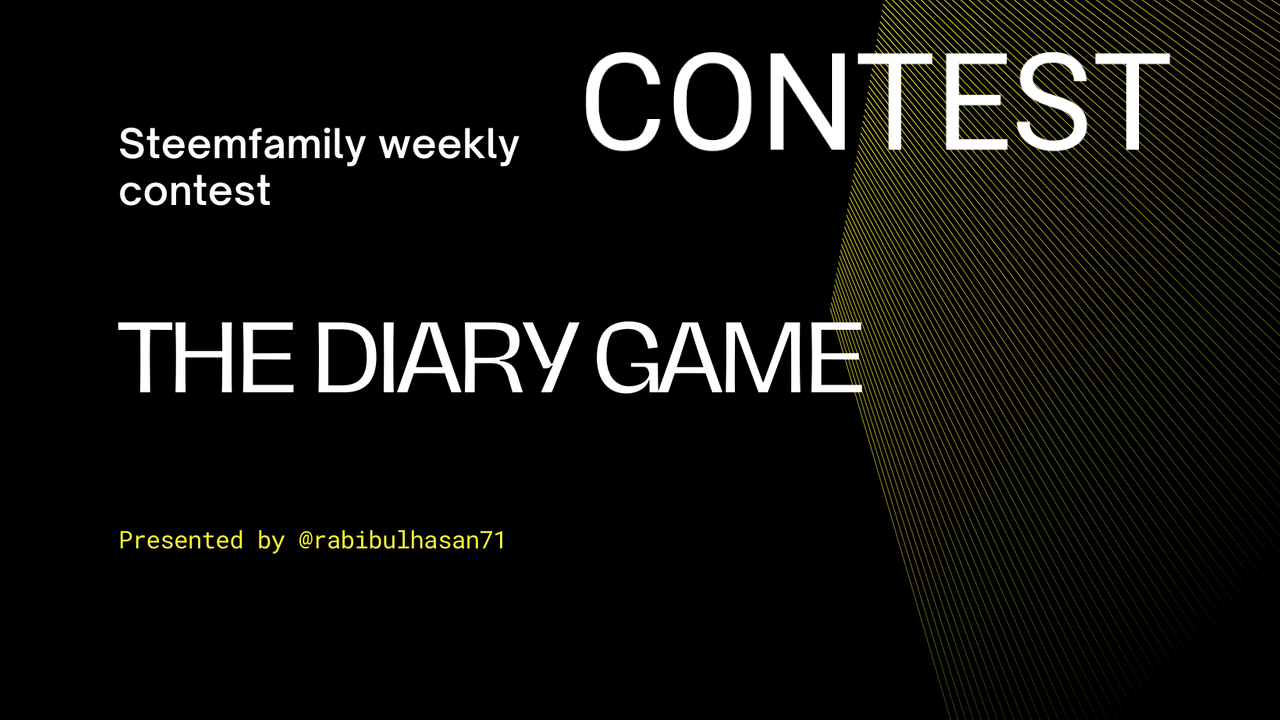 Image create canva
You must write a diary post to participate in my contest. And in the diary you need to share your day's activities. Create a 250 word post with at least 3 of your own pictures. The title must be The Diary Game.
Be sure to invite your friends according to the rules of the competition. I look forward to seeing your and your friends' diary posts..

⚠️Mandatory conditions⚠️

➡️ You need to create your post with a minimum of 250 words. And 3 pictures must be mandatory.

➡️ The pictures must be your own.

➡️ ❎ plagiarism not accept ❎

➡️ Invite two of your friends to participate in the contest, example @username.

➡️ Use(#) tags ( #thediarygame, and 2nd #yourcountry, Be sure to use the #steemexclusive tag.

➡️ share your entry under the comments of this post.

➡️ Provide a payment of 10% for @steemit-family.
If you want to be the top post selected, you have to make at least five comments a day.
---
Posts are accepted until 6 December at 11:59 pm. And results will be announced by 7/8 november.
---

🏅prize pool🏅

| RANK | PRIZE |
| --- | --- |
| 💰 1st | 3 steem |
| 💰 2nd | 3 steem |
| 💰 3rd | 3 steem |
| 💰 4th | 3 steem |
| 💰 5th | 3 steem |

𝕋𝕙𝕒𝕟𝕜 𝕪𝕠𝕦 𝕖𝕧𝕖𝕣𝕪𝕠𝕟𝕖

---
Keep Power Up and Delegate Steem Power for Community Support
Cc
@greatketty
@peachyladiva
@liutik2
@strawberrry
@uzma4882
@humaidi