50% of post payout goes to @steemcoffeeshop & 10% to @promosteem.com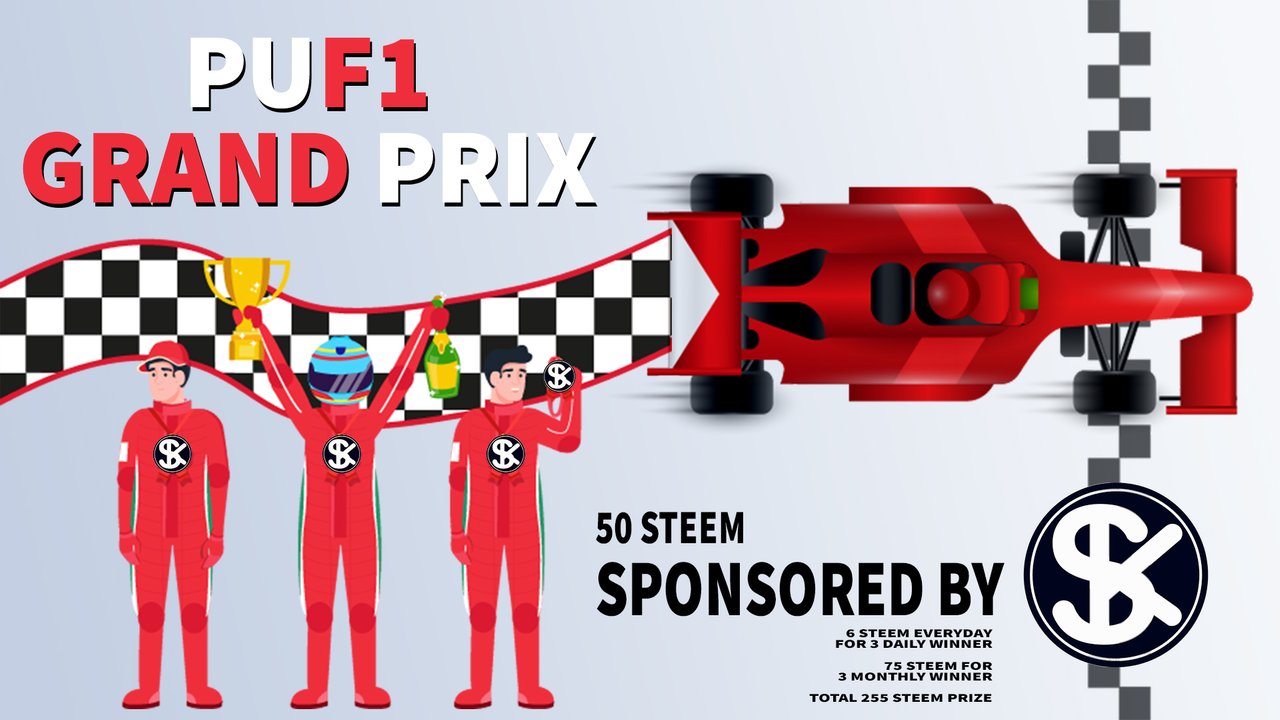 ---
I want to share goodness with others by providing 6 steem to 3 winners every day for the PUF1 GRAND PRIX. This is my innovation to make users more enthusiastic in doing power ups and also getting prizes. #welovepowerups
However, the contest I made is different from the others, you don't need to make a post, you only need to share a screenshot of your daily power up in PUF1 GRAND PRIX post everyday.
You can enter this race every day, there is no limit. but you have to give different power up screenshots. every day there will be 3 winners and there will also be 3 winners at the end of the competition in the next 30 days. prepare your car for this race

Strict Regulation
Provide a different screenshot on each of your entries in the comments column
One racer can only provide 1 entry per day
The screenshots should be about your daily power up
Entries are only counted if you provide a screenshot in the comments column
Racers who can participate in this competition are those who have a REP below 66
The minimum power up that is accepted in this contest is 20 STEEM
The maximum power up that is accepted in this contest is 100 STEEM
Doing power down while participating in this contest will be disqualified in this grand prix
Assessment
Based on the highest number of your daily power ups ( 20 > 100 )
If any racer has the same amount of power up, they will be selected based on the fastest comment.
You're Disqualified If
Taking other people's racer screenshot
Manipulate chat screenshots with editing
Doing power down

Note
You sincerely accept every winner I choose every day
Please report to me if you see anyone breaking the rules
There is no limit to being a winner every day
I choose the winners based on Assessment
The PUF1 GRAND PRIX contest will be closed after I publish the next race post along with the list of winners
I provide 6 steems for 3 entries, one entry gets 2 steems, if one day it doesn't reach 3 entries then the prize for you will increase
There will be a monthly winner at the end of the competition, a total of 75 STEEM PRIZE
Monthly winners based on the total number of power ups you participate in the race every day.
Resteem this post every time you enter this contest
Winner
Daily Race 3 Winner ( 2 , 2 , 2 ) STEEM
Monthly Race 3 Winner ( 35 , 25, 15 ) STEEM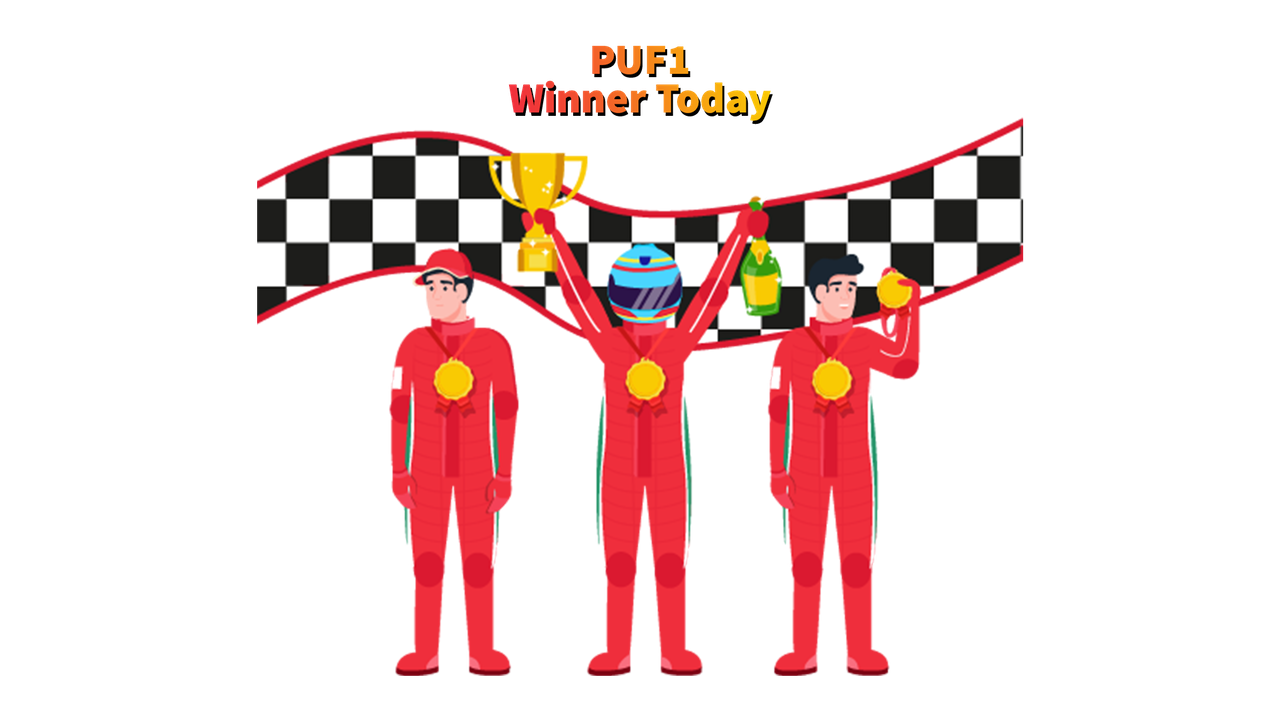 PUF1 GRAND PRIX
Race 30 Winner List



All Racer List

(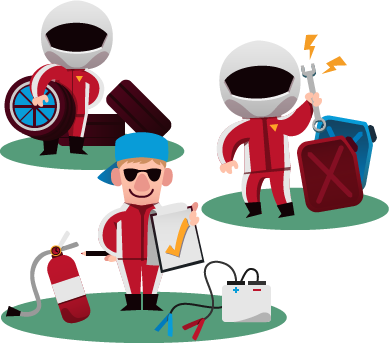 Race Result Will Announced Tomorrow

TOTAL PRIZE 255 STEEM
TOTAL POWER UP In
PUF1 GRAND PRIX RACE Is
3700.069 STEEM POWER

Thanks to : steemcurator01, @stephenkendal, @pennsif

PromoSteem Discord

Author : @arie.steem
Contact Discord : arie.steem#4626
Twitter : https://twitter.com/ariesteem