The place where a person have to visit twice or thrice a month if you use bike.
Bikes in line for repairing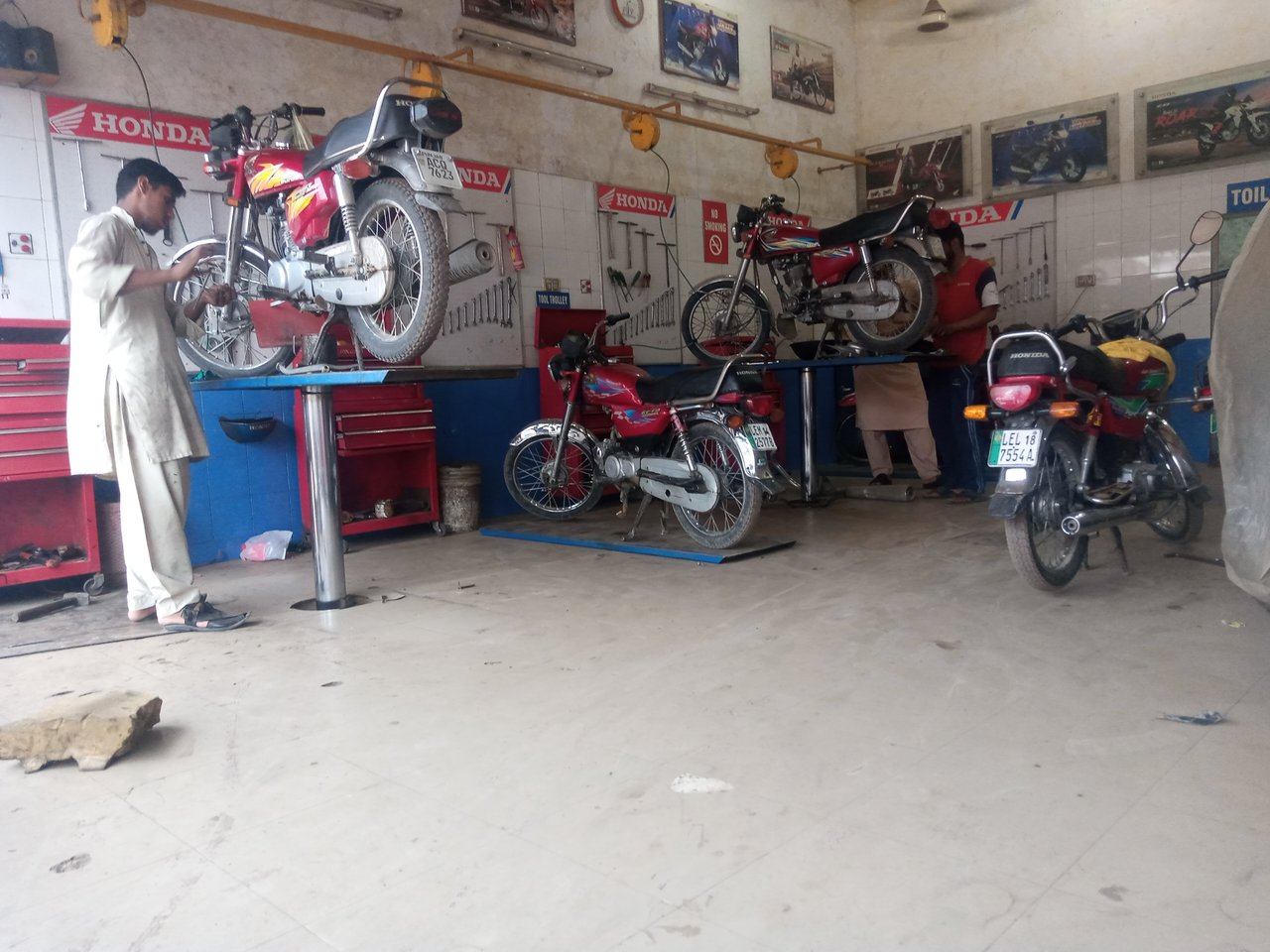 Today i got a chance to go there for my bike maintainance. As it was sunday so there was a lot of rush because most of the people used to come on service center on holiday because of their busy schedule of whole week may be like go to office school college or any other work place.
I wait for 1 hour for my turn and then mechanic smile at me and ask sir i am sorry today is so much work to do so you wait for me so i am your thankful for your favour. I replied "Its ok i know today is sunday and more rush so i can manage"
Then i ask him to go for tunning to my bike and need to change plug of bike and later on he started reapiring.
One more thing is that when you go for repairing one part of bike other part is automatically spoil 😝😝 may be after see the mechanic parts of bike spoils hahaha.....
Here is the picture of mechanic who is looking so busy holding mobile on sholder with the help of his neck and doing work by his hands this can show his busy day.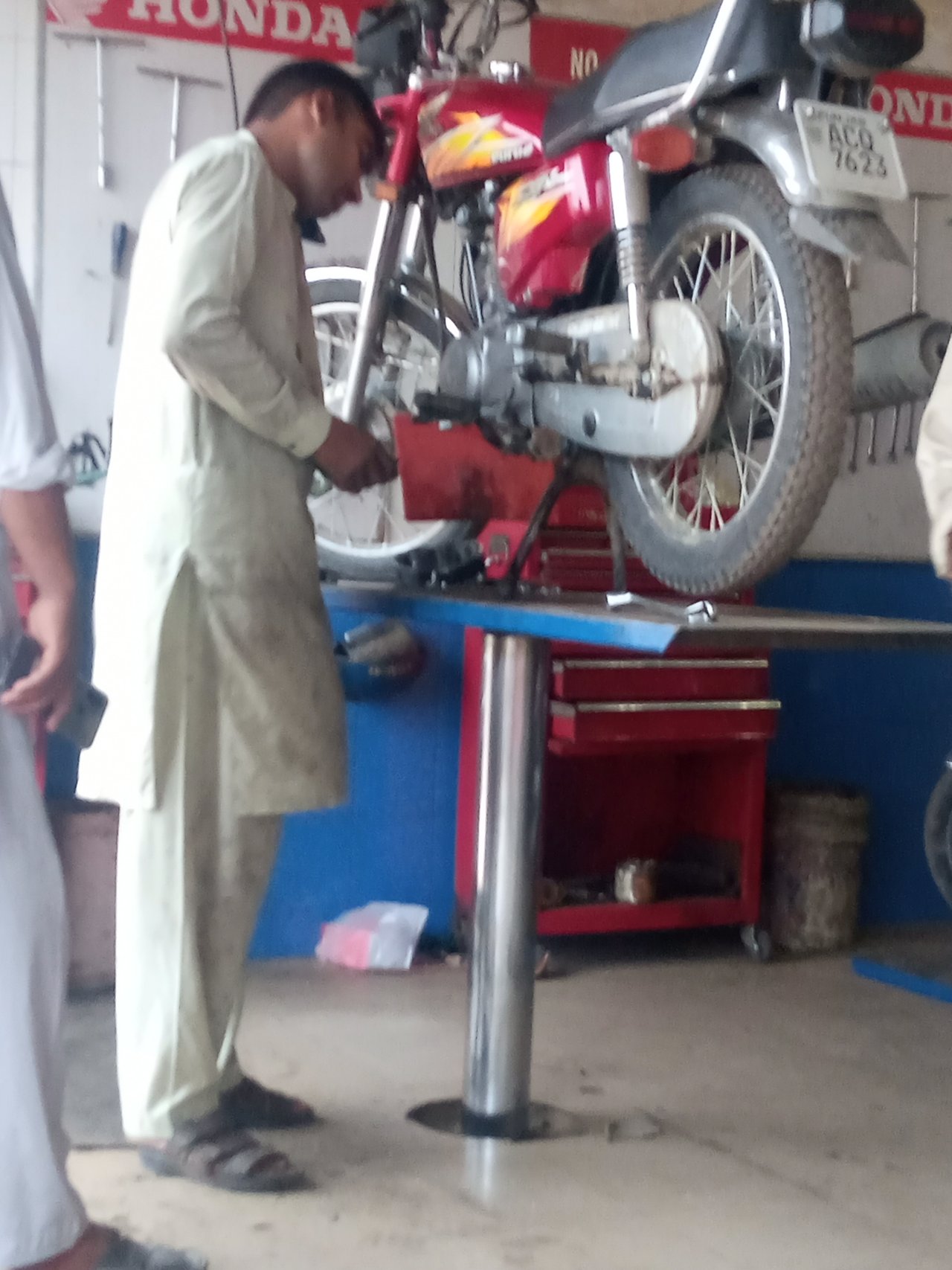 Posted using PLAY STEEM https://playsteem.app