10% payout of all posts goes to @promosteem.com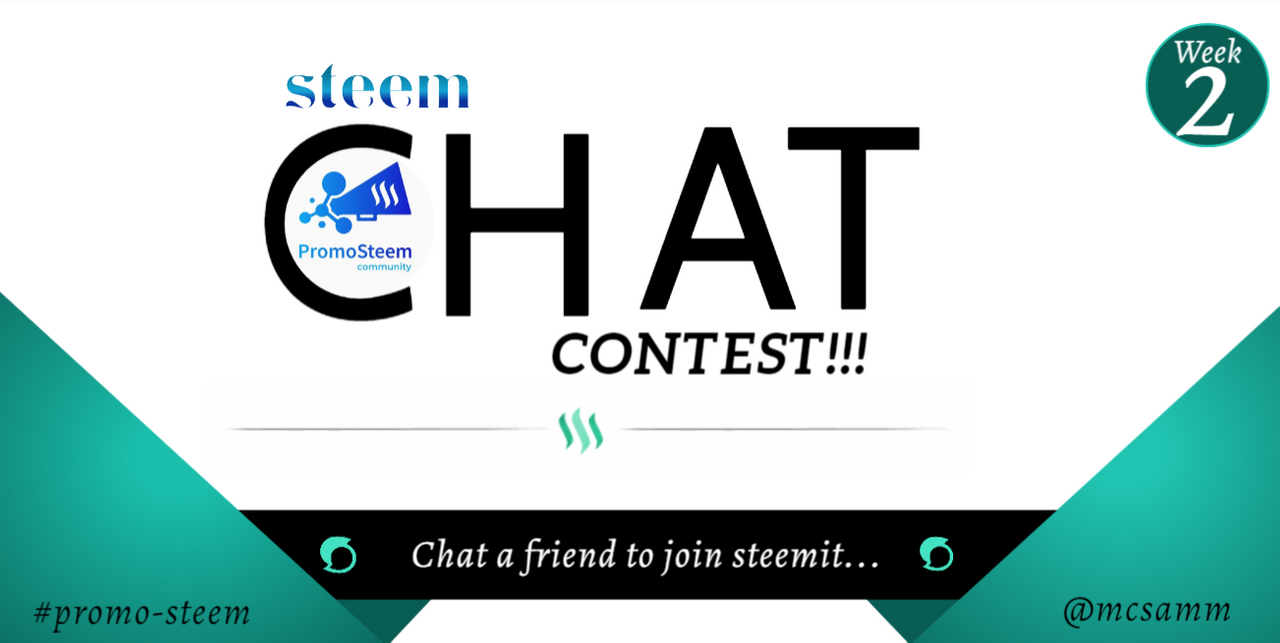 Design credit to @mcsamm
The wonderful involvement of steemians in the previous CHAT CONTEST has greatly impacted people in so many ways. I am overwhelmed with the energy and vibe the steemians got engaged in the spread of steem through chat with friends and families. The contest continues this week since it seeks to engage members in promoting steemit every week.
I come your way this week with the second edition of #steemchatcontest which is here to provide another opportunity for all. I am recording active participants of this contest every week who will endeavor to ensure their effort in sharing steemit with people through chat. A special reward awaits you all. This commenced started just last week but has brought to the steem blockchain newbies through the chats of people.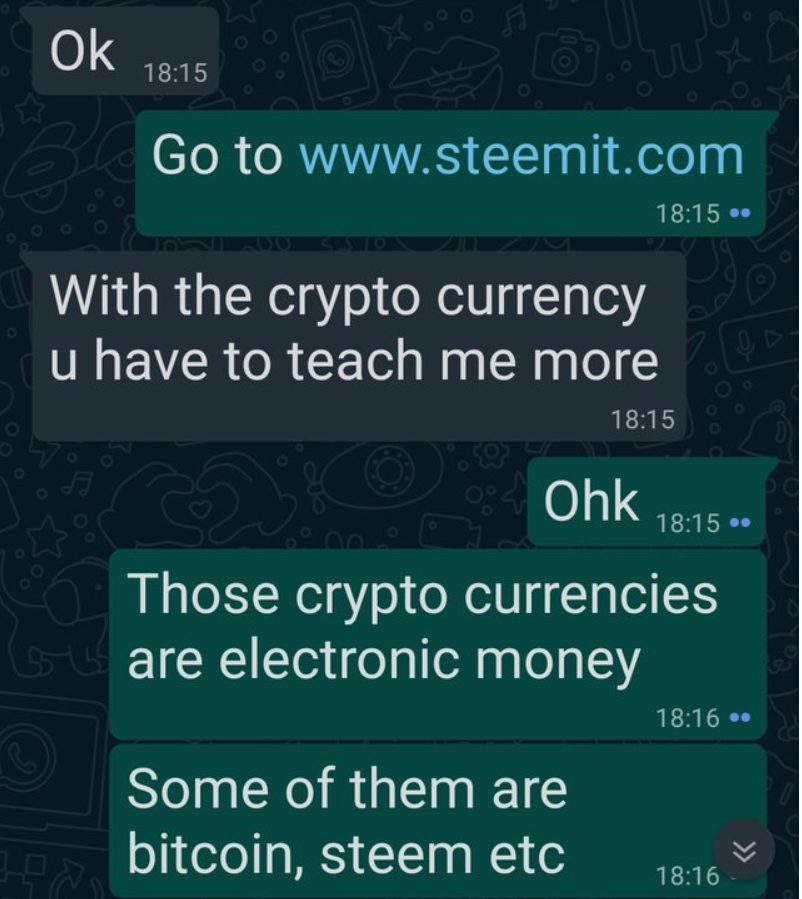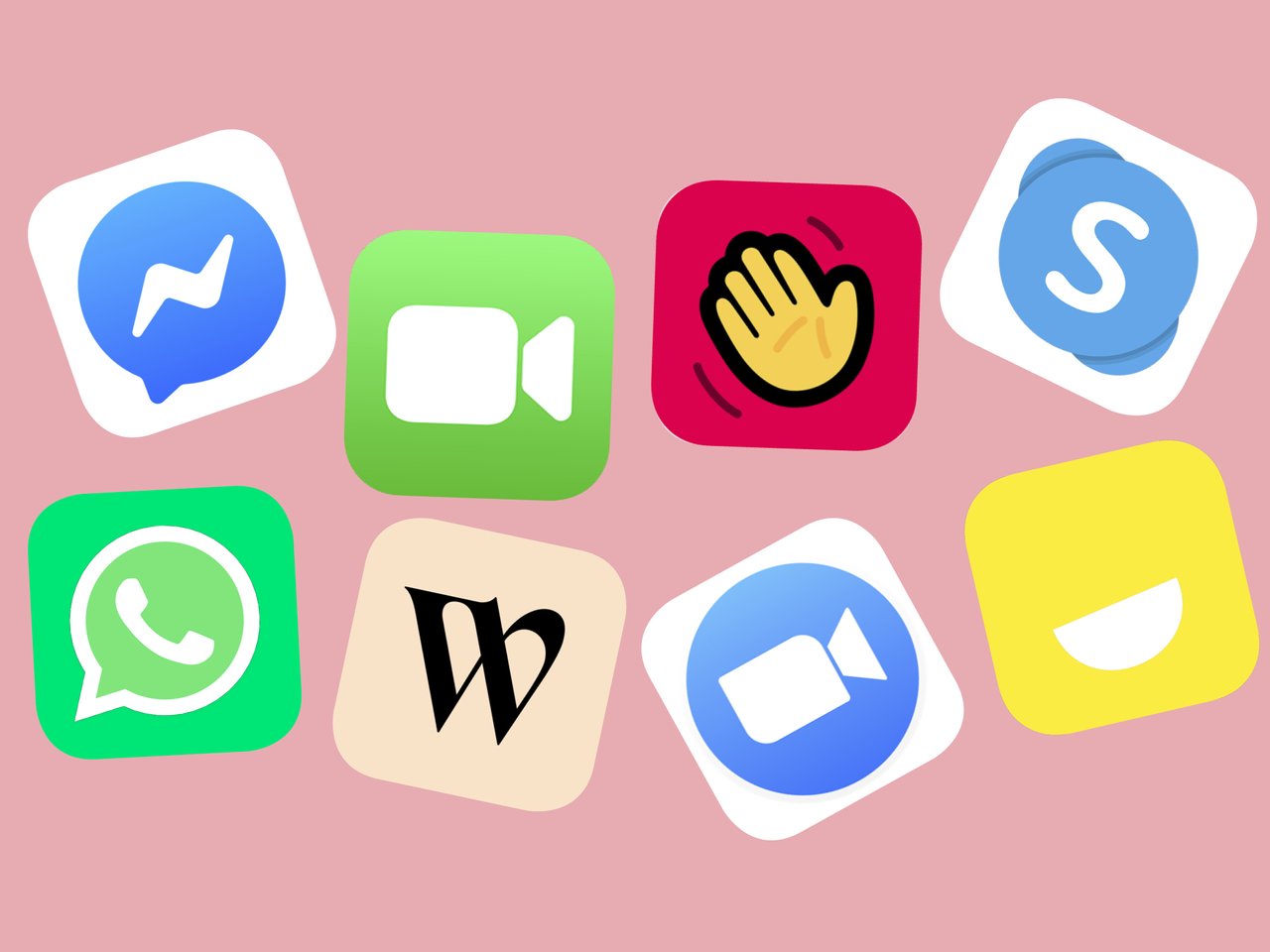 It is intended to enable steemians to have about 50-100 new signups before the year ends. Through this, we hope to invite a lot of investors and content creators who will bring something great to the development of the steem blockchain. You simply cannot be left out. Kindly join the trail even as we invite people around us to the steem blockchain via chats on the various media platforms. Many thanks to all the participants for the entry in the previous one.
HOW IT WORKS
Kindly refer to
THIS POST
for a description of this contest to submit your entry.
The contest runs from 29th April to 5th May 12:00 GMT.
Prizes
1st place-10 steem
2nd place -7 steem
3rd place- 5 steem
Other participants will as well be rewarded an appreciable steem for their involvement.
TERMS & CONDITIONS.
This is an open weekly contest in any language running from today 29th April 2021, to receive entries from all steemians on the steem blockchain.
All entries must be made through promo seem community with a minimum of 150 words.
Share with us evidence of the conversation between the two parties. You may do this by screenshots or screen recorder or even both to demonstrate the chat of your invitation.
Include the date and indicate the name of social media you used for your conversation.
Only one entry is permitted as your personal and original work with NO plagiarism.
Make your TITLE (Chat a friend contest by @yourusername).
Make sure to Resteem, Upvote, and Comment the link of your entry to this post
Use the tags #steemchatcontest(first tag), #promo-steem(second tag), your country tag e.t.c

As always, l seek the supports and guidance of @stephenkendal, @pennsif, @dorbatim, @arie.steem, @vipnata, @pojan, @julstamban for all participants in this contest and promotional activities to help reach the world with steemit.
cc: @stephenkendal, @dobartim, @pennsif, @xeldal, @anroja, @ponpase
PromoSteem Team:
@arie.steem, @pojan, @ponpase
Promoters Team:
@julstamban Promoter - Philippines
@vipnata Promoter - Italy
@mcsamm Promoter - Ghana
@nattybongo Promoter-Ghana
@rex-sumon Promoter-Bangladesh
Wishing all participants the very best. Thank You, @mcsamm.