Greetings Steemians |
I am excited I came across such an amazing contest. Much appreciation to @nattybongo for organizing this mind blowing contest. Though not a poet but still gave it a try to see how far I can go.
Hope just praising the steemit platform in lines will do.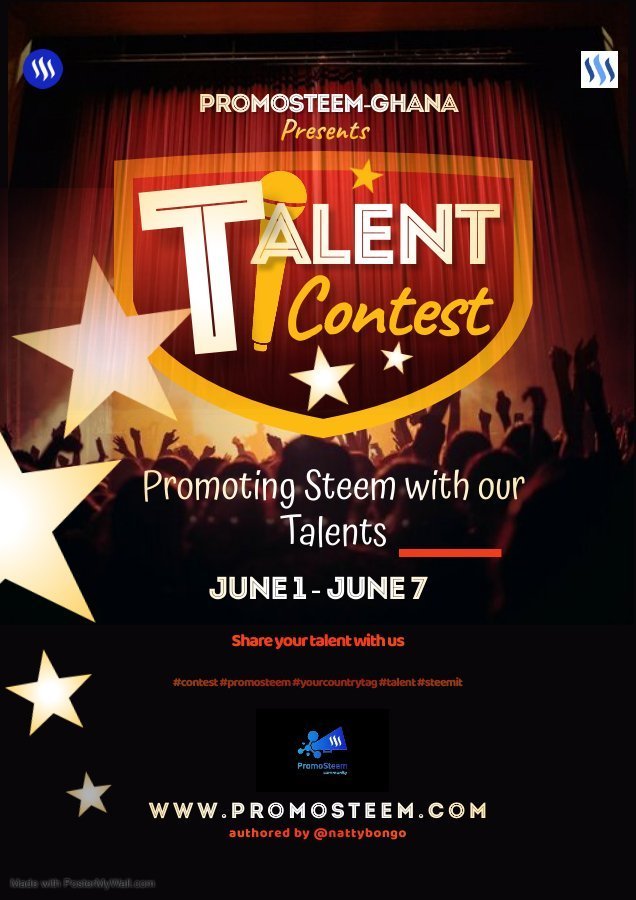 MY UNDYING LOVE FOR STEEMIT.
Steemit
Amazing are thee amongst other platforms.
How wonderful is thy glory?
How awesome are you
That you bring people from around the globe together
Black and White all to be called Steemians.
Only magnificent platforms can do what you do
Thy greatness has shone on many
Thy awesomeness proclaimed by billions
Oh steemit
You are a gift to humanity in a million ways
Your touch only comes
In positive ways
You leave lives changed for good
Indeed you put smiles
On the faces of thy users
By rewarding them with not just a single cryptocurrency
But two different cryptocurrency
thanks.