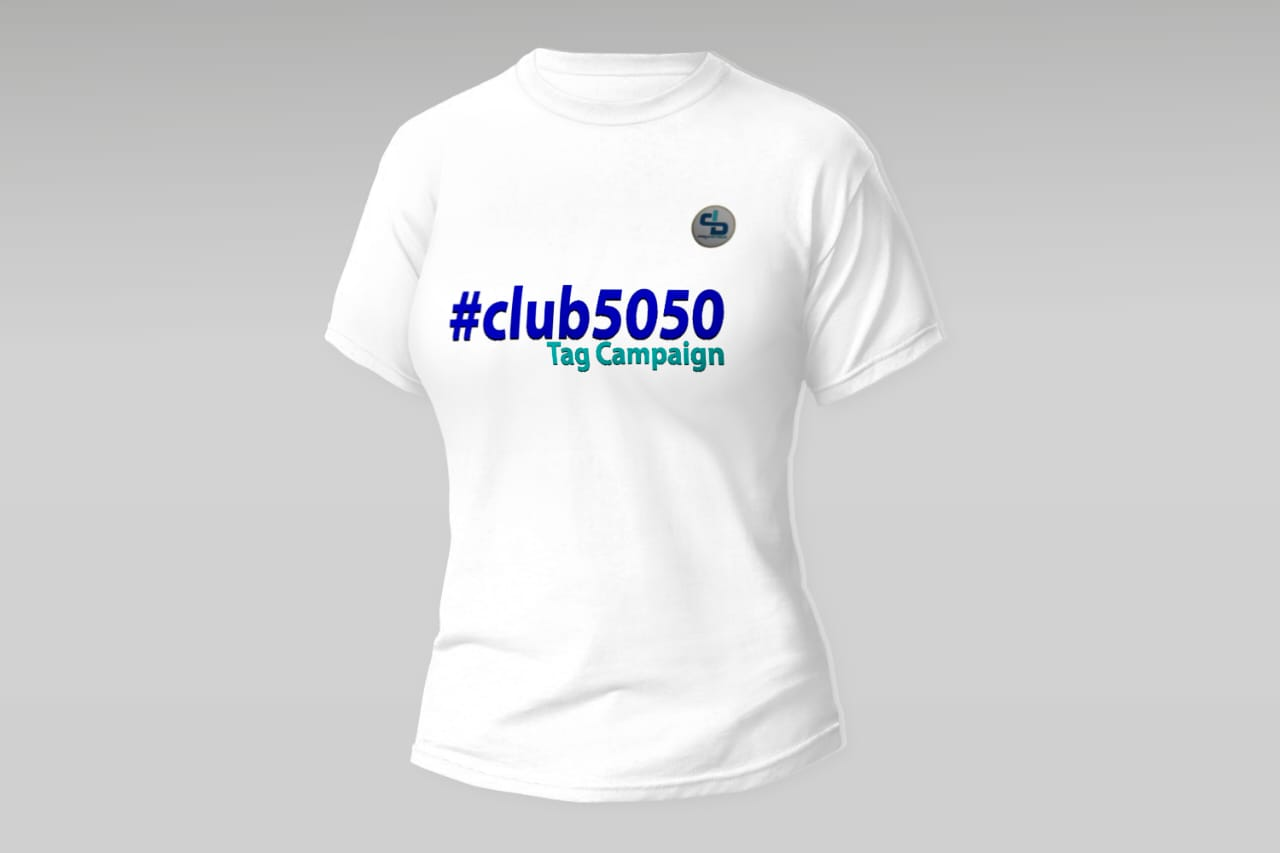 Given the many steemians who don't understand the latest campaign from the steemit team regarding power ups or the term #club5050, I took the initiative to make the campaign t-shirt and will distribute it to steemian across communities in my area. The display of the shirt only displays the #club5050 tag and the Steem For Betterlife logo.
The main purpose of the #club5050 tag campaign is to maintain the steem ecosystem so that the price remains stable and other goals of the New #club5050 Program are as follows:
Promoting steem to the wider community
Attract steemian interest in doing power ups
Helping the Steem For Betterlife Community to grow faster
Establish a cross-community steemian relationship
Get used to investing in the form of steem power
After doing the first design or can be seen in the previous post entitled #club5050 T-shirt Design For Power Up Campaign so today I as the initiator of the distribution of the t-shirts completed the final design of the t-shirts with several simple items and styles as below:
Who will receive the #club5050 T-shirt in the first stage
The target recipients of the #club5050 t-shirt are the cross-community steemians in my area, where the election for the New Program is due to remembering that there are dozens of steemians who do not have a commitment in one community and still need attention for their cohesiveness.
The following is a list of names and sizes of clothes that will be printed for them:
The articles of association for making a steem promsi t-shirt with the #club5050 logo were sourced from personal funds with a total budget of Rp. 1,800,000 or 18 SBD
Proof of booking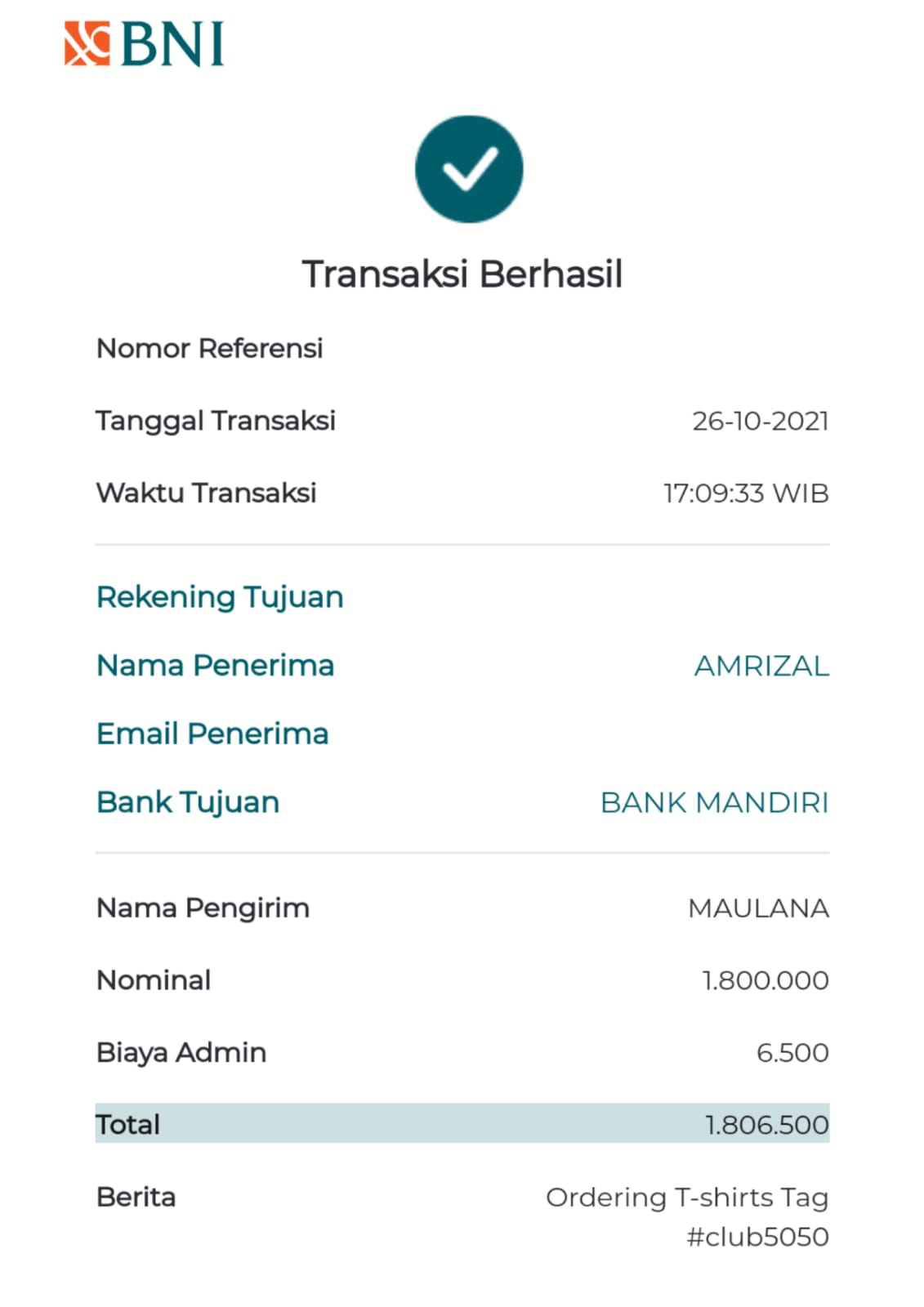 With the #club5050 tag t-shirt program, cross-community steemians are able to do power ups as a form of maintaining the steem ecosystem, promoting the #club5050 tag goal to other steemians, establishing friendships with fellow steemians and being committed to supporting the Steem For Betterlife community.
---
Cc : @pennsif @el-nailul @heriadi @irawandedy
Campaign initiator
@klen.civil
---