Today ,Friday April 1st, 2022, the activity of the smilenigeria project team was carried out successfully and it was to donate School Uniform to the less privillage which is part of the Educational Materials to ST, JOHN'S LUTHERAN SCHOOL, NUNG OKU AKPASIMA,IBESIKPOASUTAN. This project was carried out in order to support a quality educational system in Nigeria. Through the sponsor @worldsmile, this project was successful. This donation was carried out by the WSP leader of Nigeria @ubongudofot and his team members @benton3, @eliany and @goodybest . The headteacher, staffs, and students of the institution were so excited and they expressed their appreciation.
We are grateful that we have been able to fulfill our promise of executing our Second project here in Nigeria, this is just the beginning and we hope to do more with your support. We mark this event as a great starting point for us. And we are proud to say that we have also benefited from the world smile project.
We would update you all about our future plans, hopefully.
Below are some related photos at the time of the donation: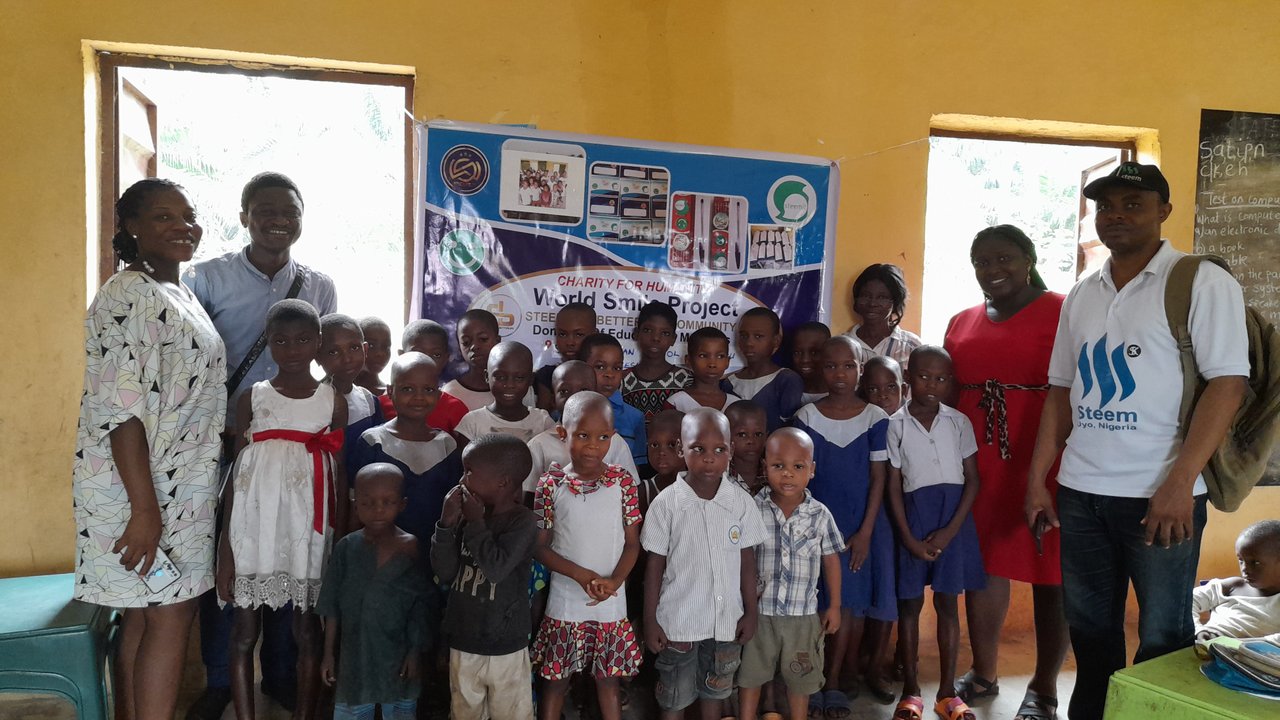 Before Donation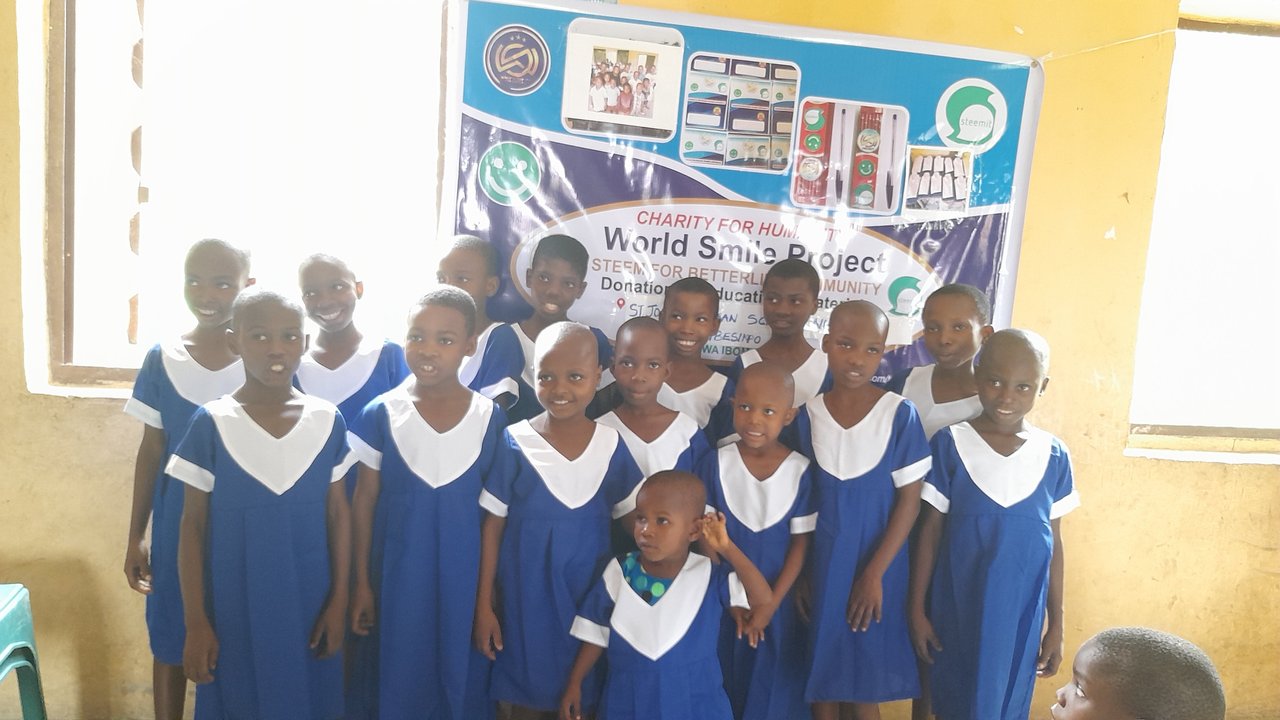 The females put it On after collecting their New School Uniform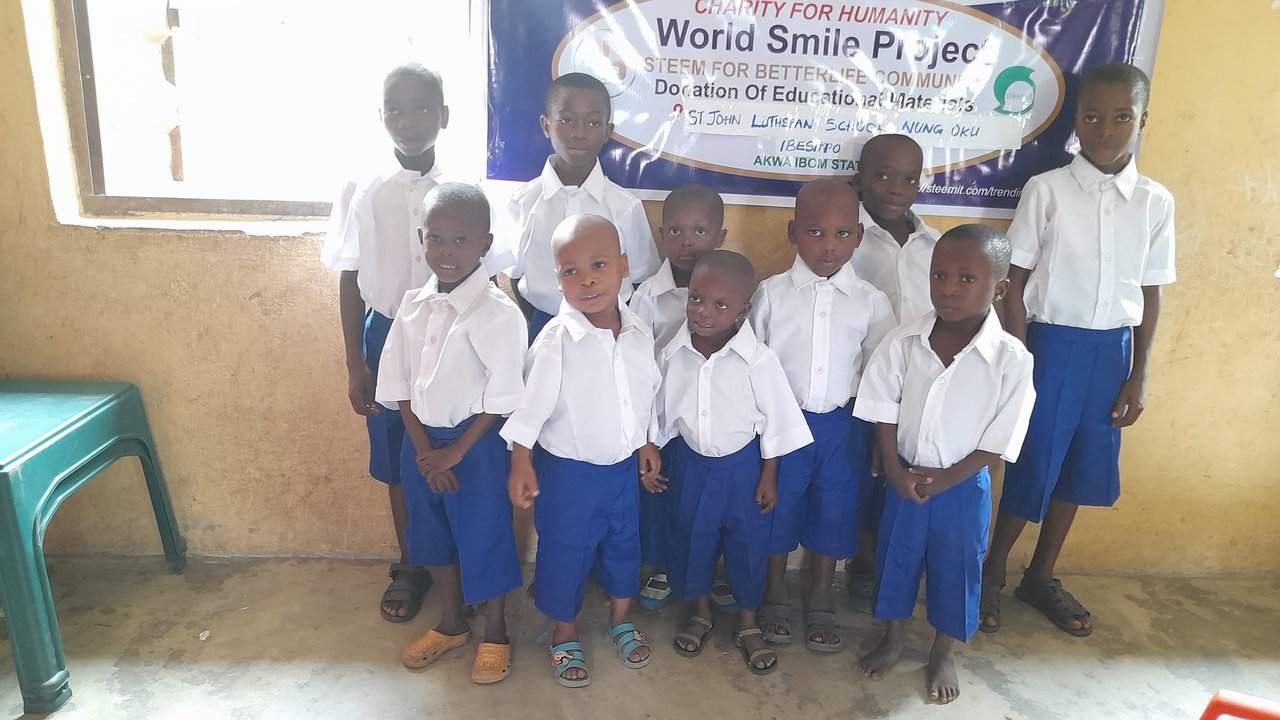 Same with the boys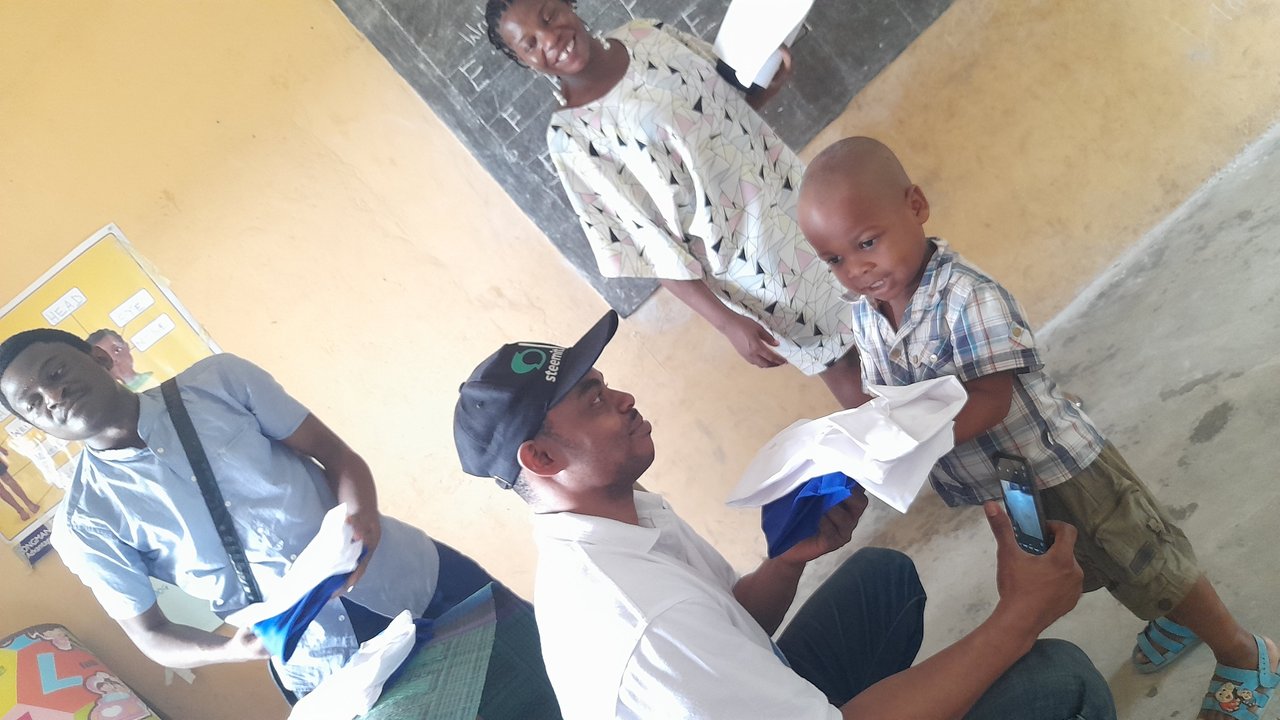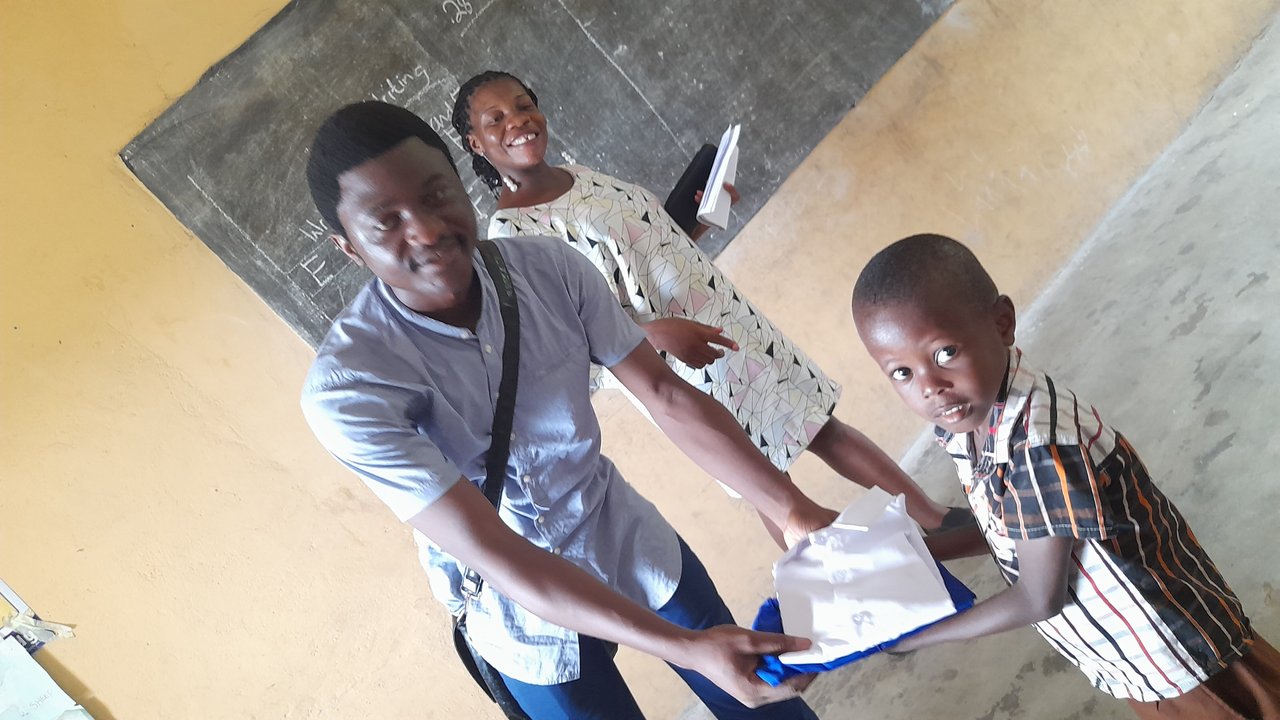 During Donation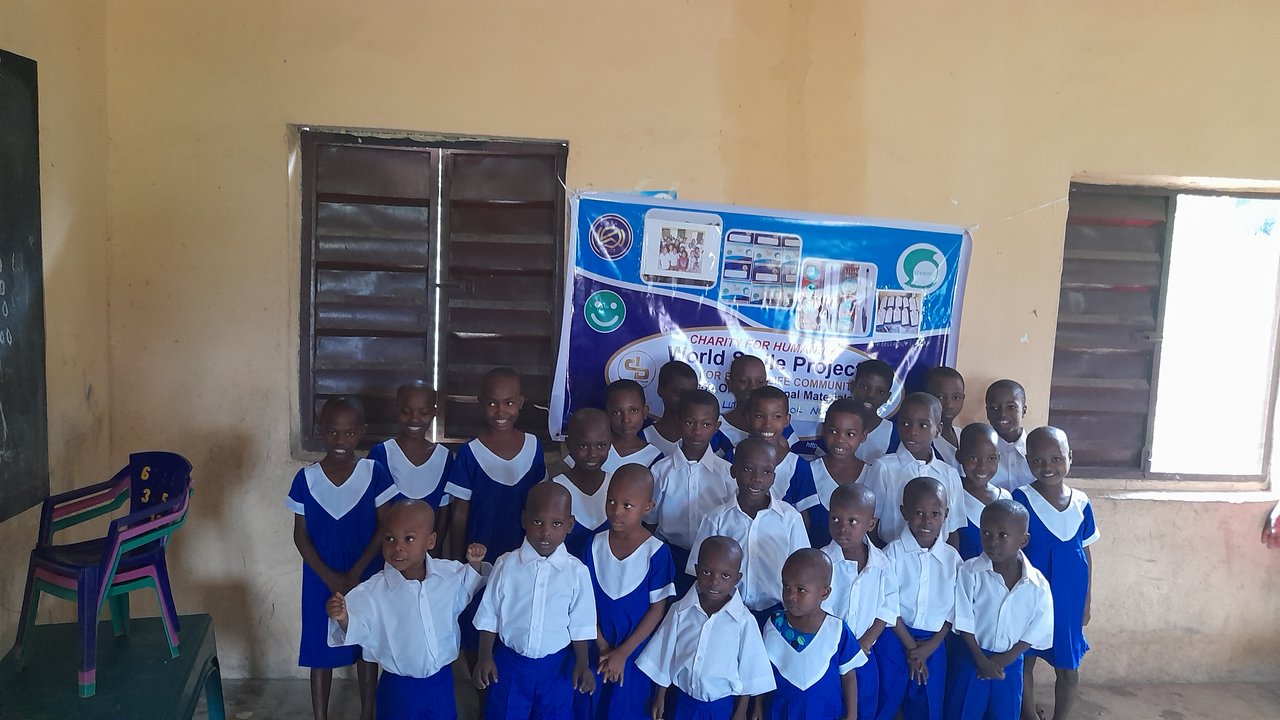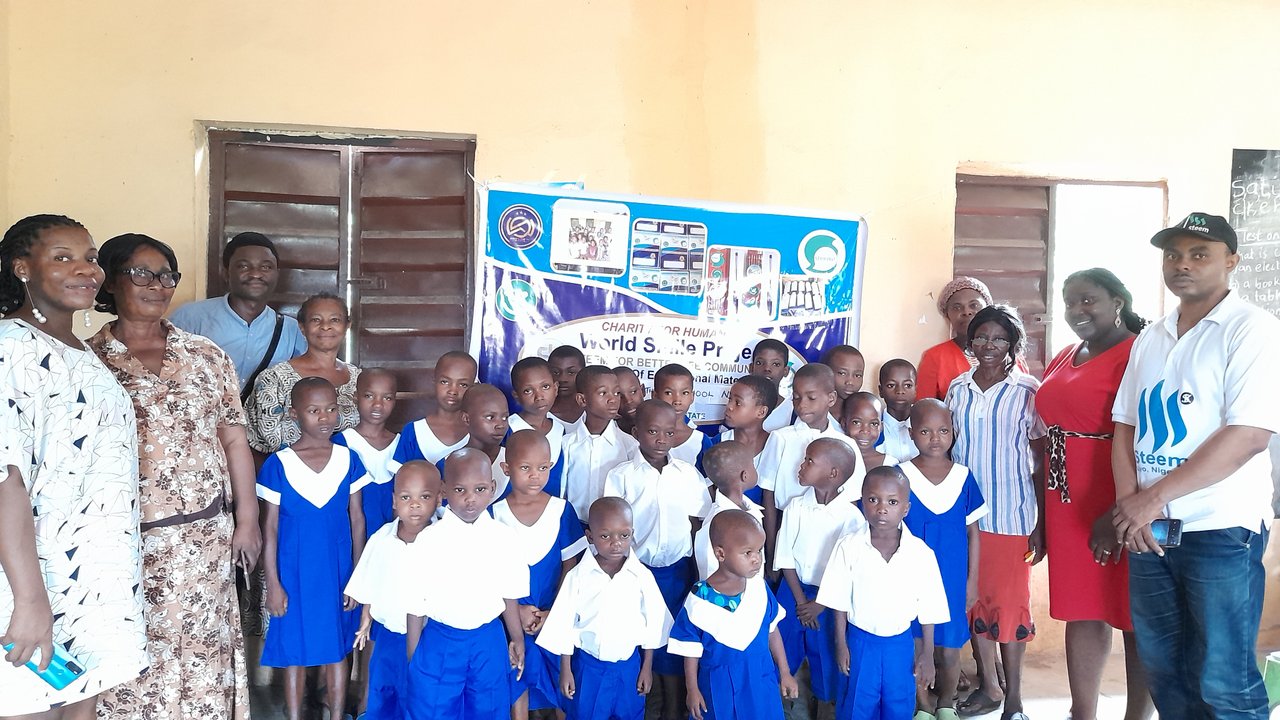 After Donation, smilenigeria took Photographs with the kids and staffs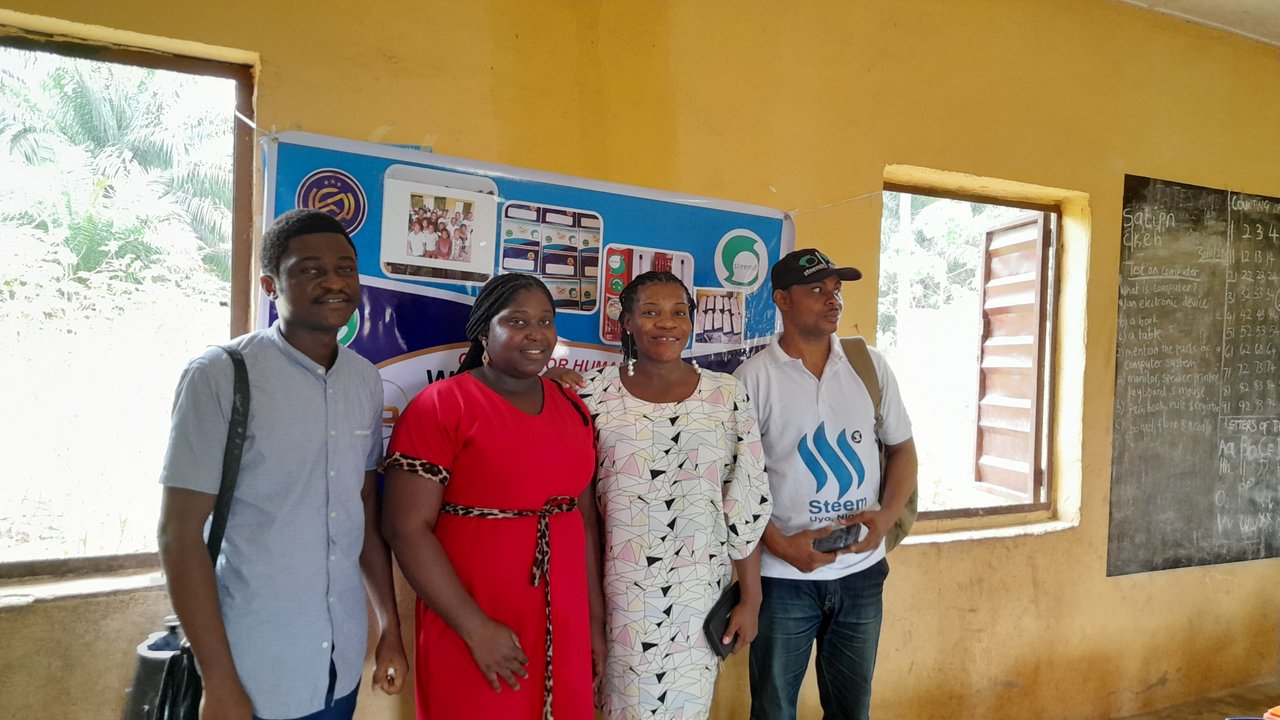 The smilenigeria team after donation
Project Details
As you can see, it was a success. All Nigerians are welcomed and encouraged to be part of this great program brought to them by @worldsmile. you can support this program by setting 50% beneficiary for world smile project Nigeria via @smilenigeria account. If you want to support the entire world smile project, you can define the beneficiaries as follows:
25% for @smilenigeria and 25% for @worldsmile
35% for @smilenigeria and 15% for @worldsmile
40% for @smilenigeria and 10% for @worldsmile
Apart from managing beneficiaries, you can also send Steem/SBD to wallet @smilenigeria with the memo: Support world smile project Nigeria. so that more of this type of project can be realized as soon as possible.
For transparency in the use of donations from steemit users, you can monitor the use of funds from your @smilenigeria account live via Smile Nigeria wallet or the weekly report that we present on the Steem For Better Life Community.
The progress of each project and also an introduction to new projects would be updated here as well as the leader's account. Let's all join together to support and spread Smiles in Nigeria.
We will carry out a very large mandate from all of you and look forward to your support and constructive criticism. for this achievement we also expect the support of the entire steemit team, thank you
Here we would like to thank all donors who contributed their income to the World Smile Project and smilenigeria until this project came into reality. And we want to say a thousand thanks to the steemit team through @steemcurator01 and @steemcurator02 who have fully supported every activity of the world smile project and smilenigeria. We also want to thank our world smile international team for all their support.
Related Links:
Smilenigeria Second Project Report Progress[99%]
Smilenigeria Second Project Report Progress[85%](March 26,2022)
A proposed Budget to execute the Second world smile project in Nigeria [14th March 2022]
WSP: Smilenigeria Second Project Report Progress[30%][March 21,2022]
WSP: Smilenigeria Second Project Report Progress[50%](March 24,2022)|| 50% Reward to worlsmile and smilenigeria
Let's keep donating...! and make Nigeria and the world smile.
@el-nailul @pennsif @heriadi @miftahuddin @irawandedy @klen.civil @sofian88